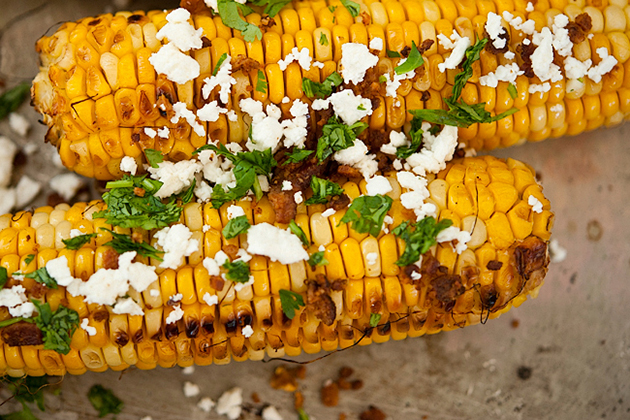 I've been trying all summer to grow corn. I planted the seeds in two long rows and waited patiently. Out of one hundred or so seeds, about six sprouted. Then a woodchuck came along and helped himself to about half of those. So I went to the gardening store and bought some corn in containers that had already sprouted. They were hearty little stalks and I spent all day planting them with the help of my brother. They grew for a while and we woodchuck-proofed the fence. But then the little stalks began to disappear, one by one. It was the chipmunks and squirrels this time, and in the end, all that remained were the original three. For some reason those weren't as tasty to the creatures of the wild. Then one day I went to check on them and guess what? They had vanished, too. Corn growing is decidedly not in my destiny this summer!
Luckily there are some talented farmers down the road. They enabled me to make this mouthwatering recipe by fellow TK contributor Jessica of HowSweetEats that I just couldn't take my eyes off of: Grilled Corn with Bacon Butter & Cotija Cheese.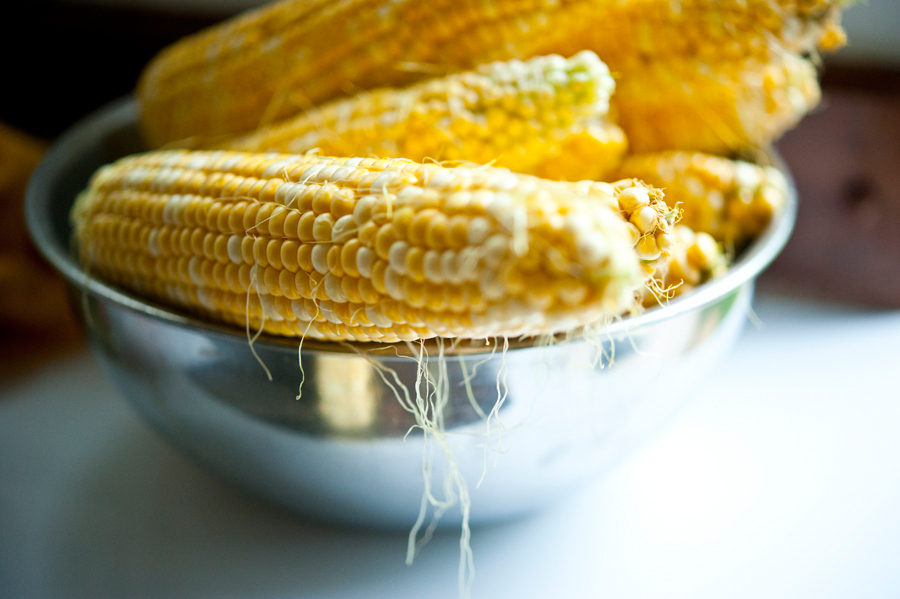 You start by firing up the grill as hot as can be, and shucking your ears of corn. Now you could grill them with the husks on, but it would be a bit messier to peel afterward.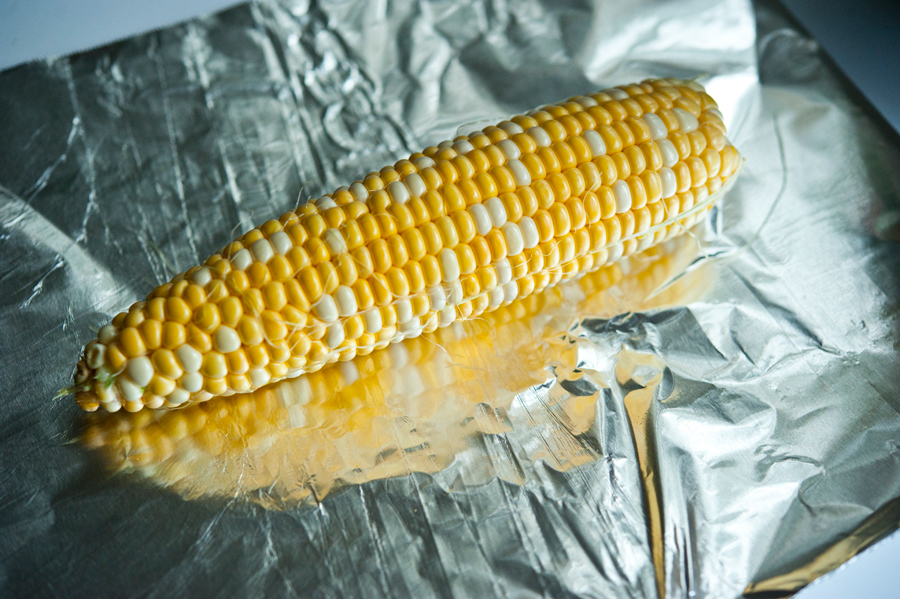 So if you're going the clean route, shuck them and lay each piece of corn on a square piece of tin foil.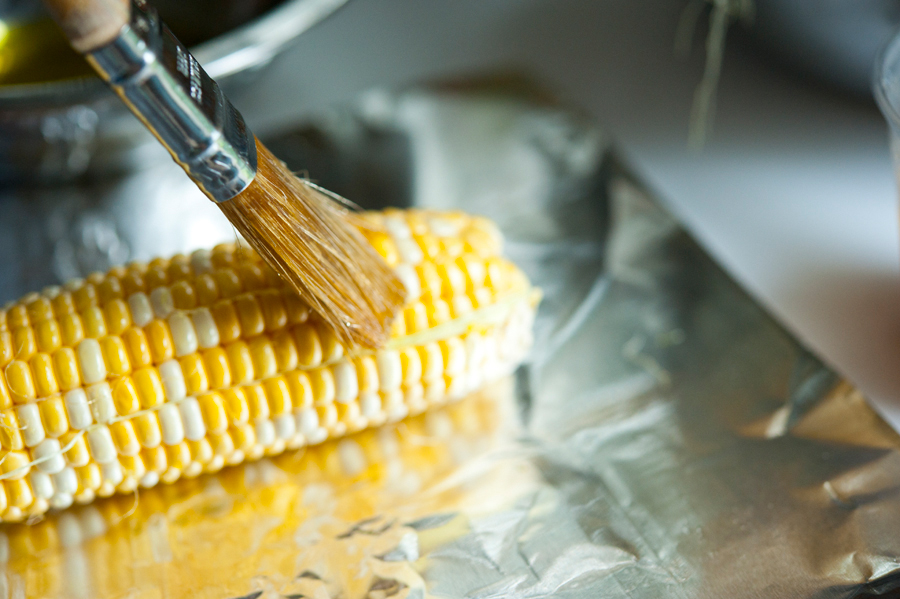 Next, brush each ear with a good dose of melted butter. Because it's the right thing to do.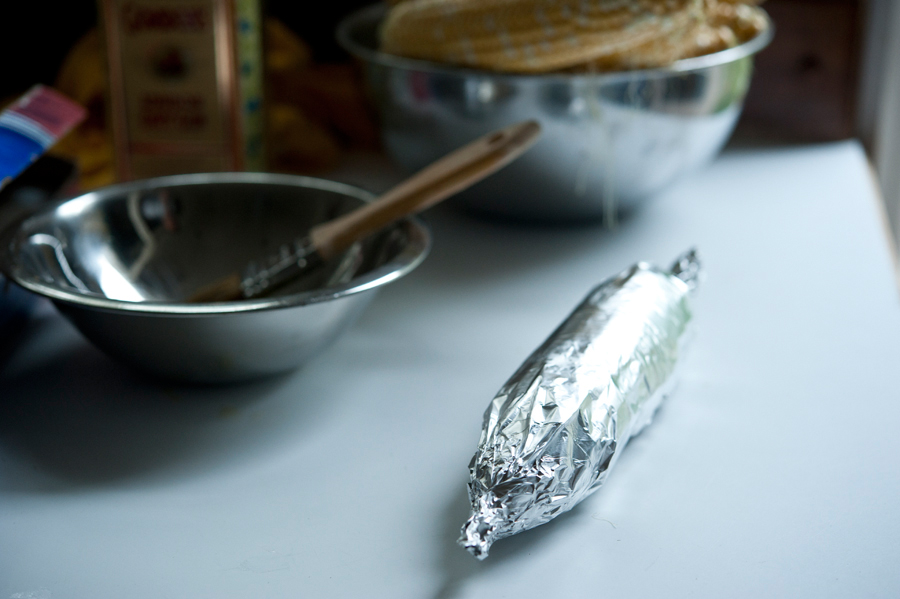 Then wrap each ear of corn in some tin foil and twist the ends so you have nice little packages.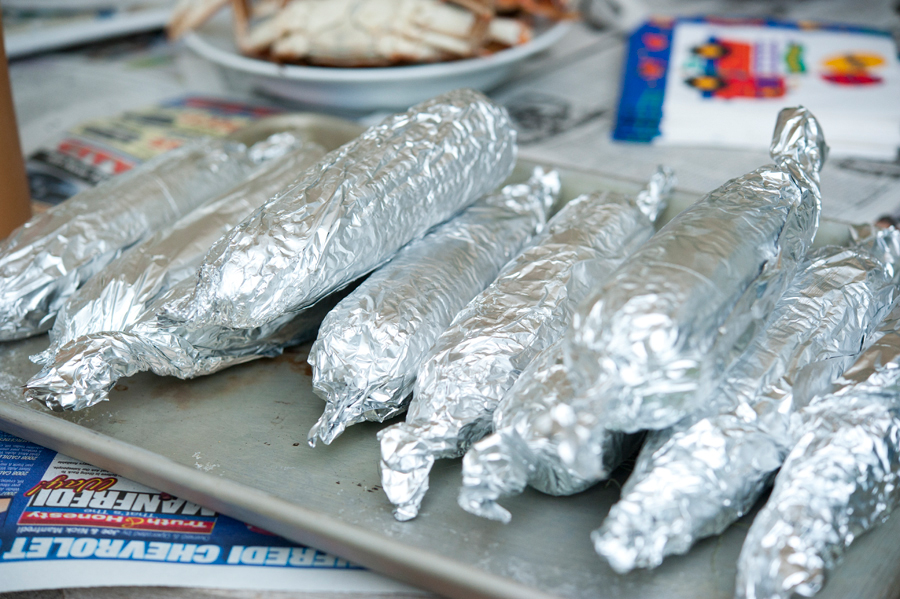 Set 'em all on a tray and bring them to the grill! Let them sit on the grill covered, turning them every 5 minutes or so.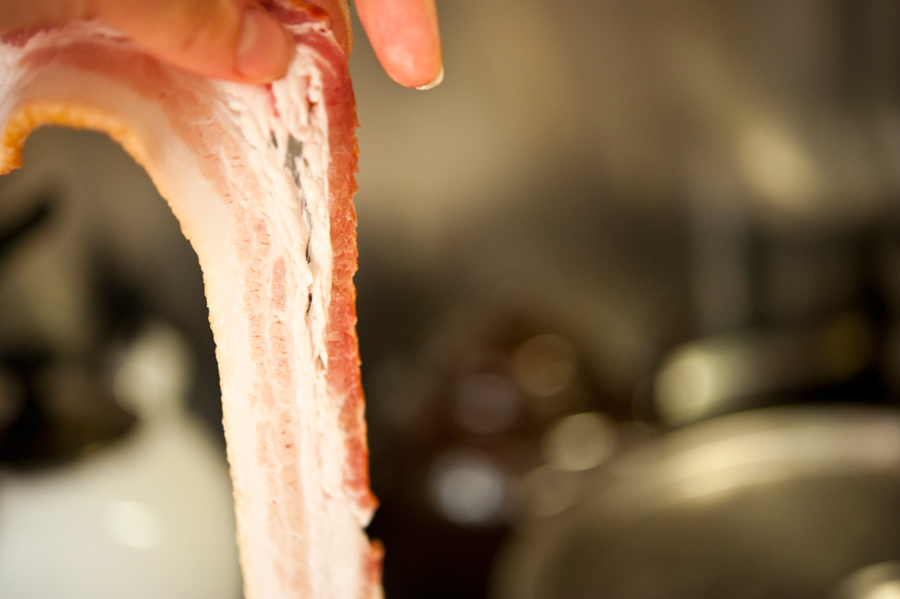 Meanwhile, take out a few big thick strips of bacon.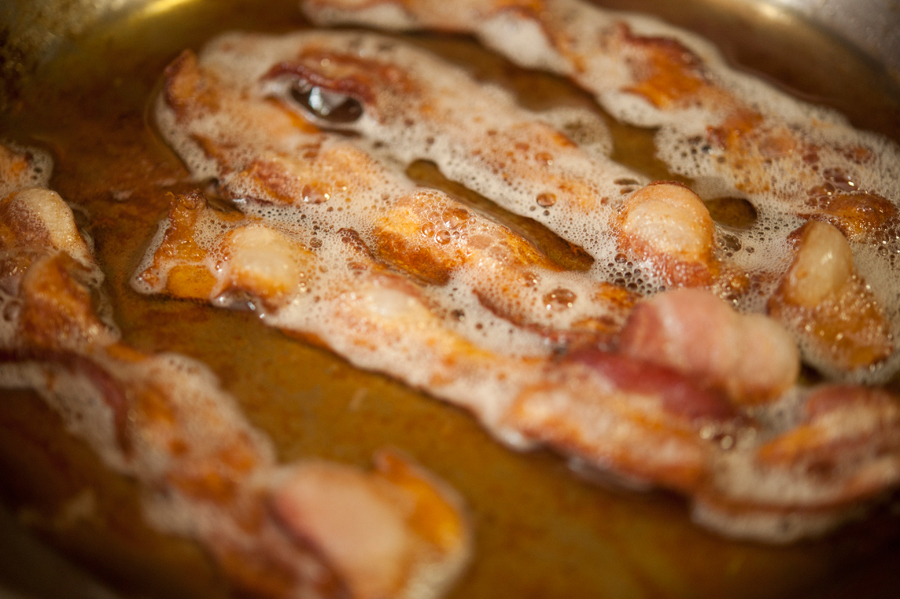 Render them on gentle heat in a skillet until they are crisp and all of the fat has melted into the pan.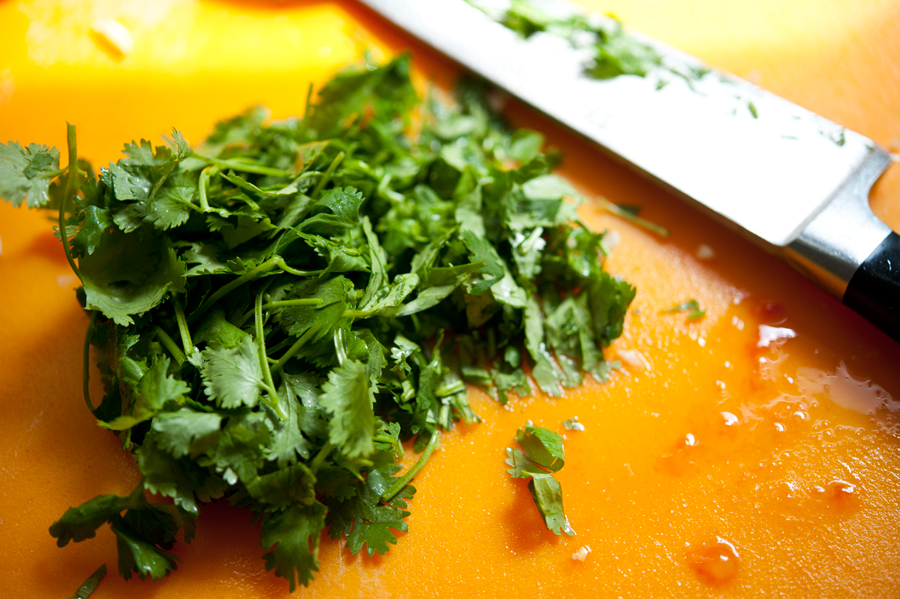 Dry them on some paper towel so they're good and crisp.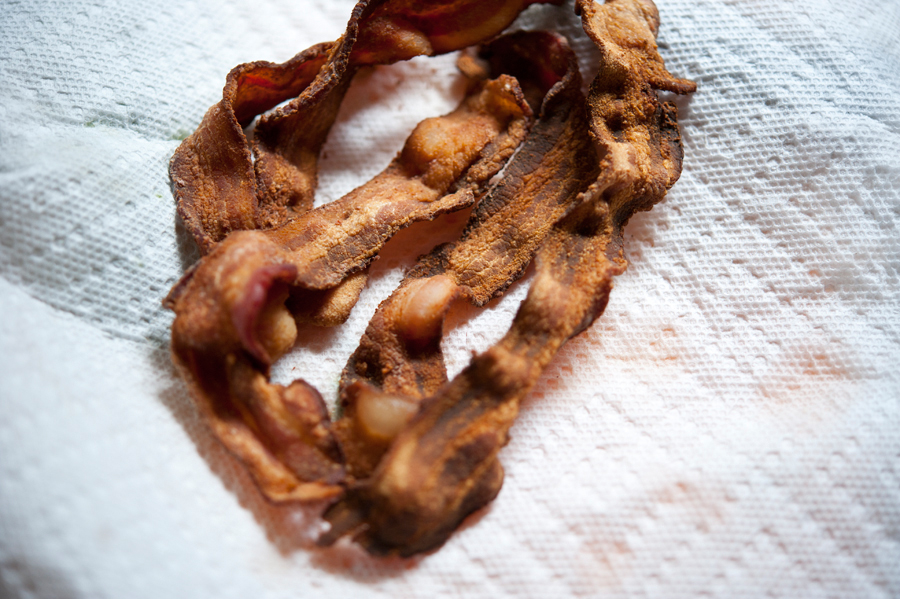 Next comes some chopped cilantro. This will be a garnish for flavor and color, because food isn't any fun without lots of color involved.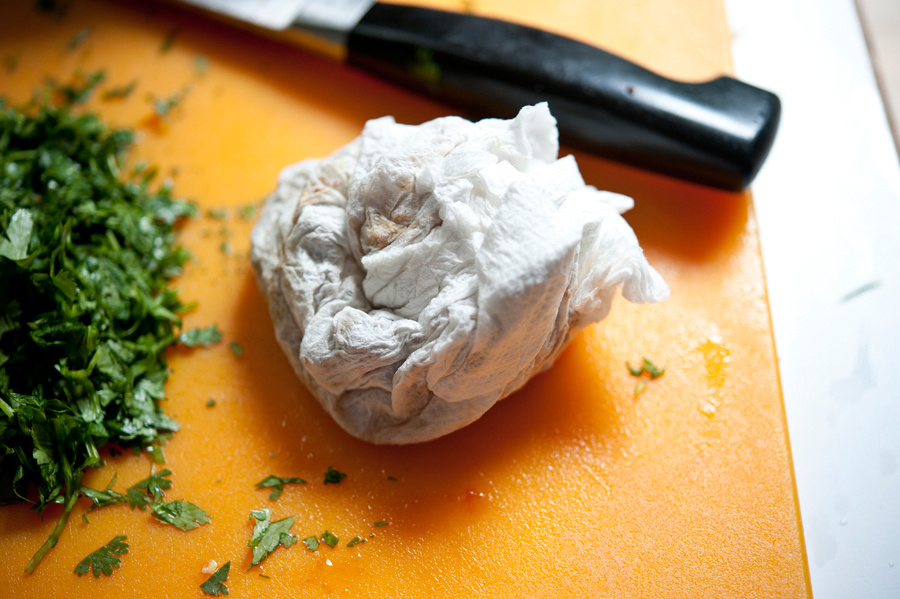 Next crumble the bacon. I do this by wrapping it in paper towel and crushing it with my hands.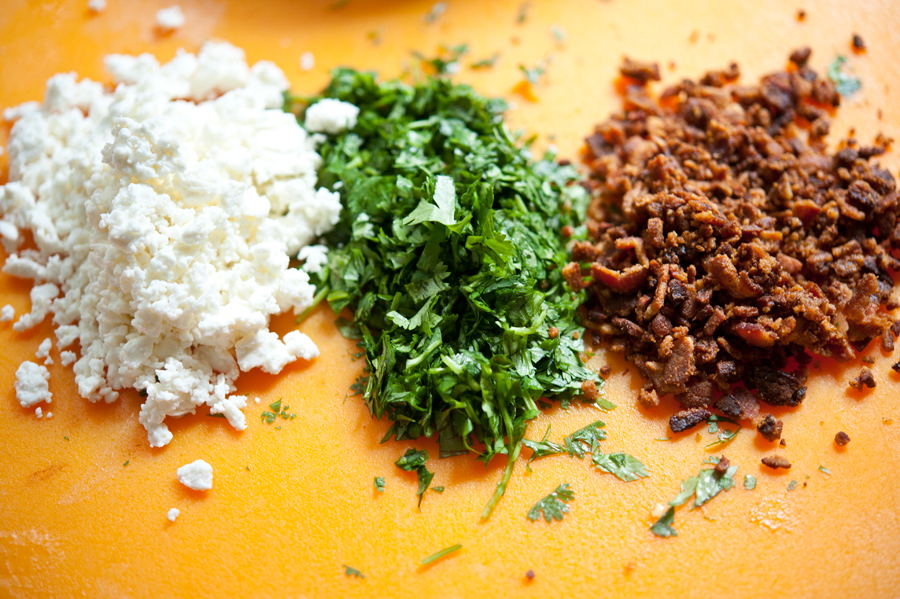 Set out your crumbly cheese along with your cilantro and bacon. If you can't find cotija cheese at your store, feta or blue cheese are fabulous as well.
The corn is ready when it has nice grill marks and the kernels look a bit dehydrated. It will have a denser texture, which is nice.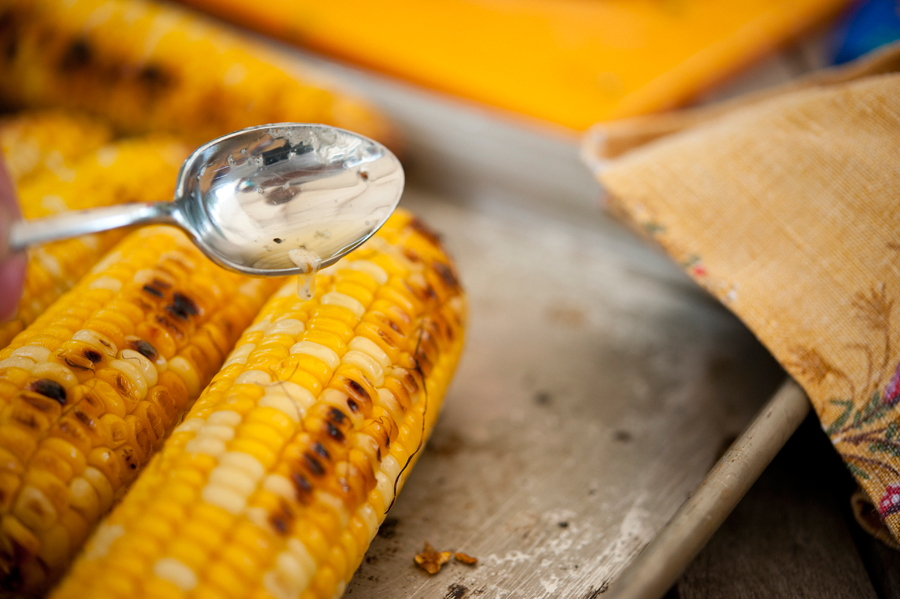 Drizzle on some melted butter. Now you could combine the bacon bits with the butter here and brush it all on, the way Jessica did.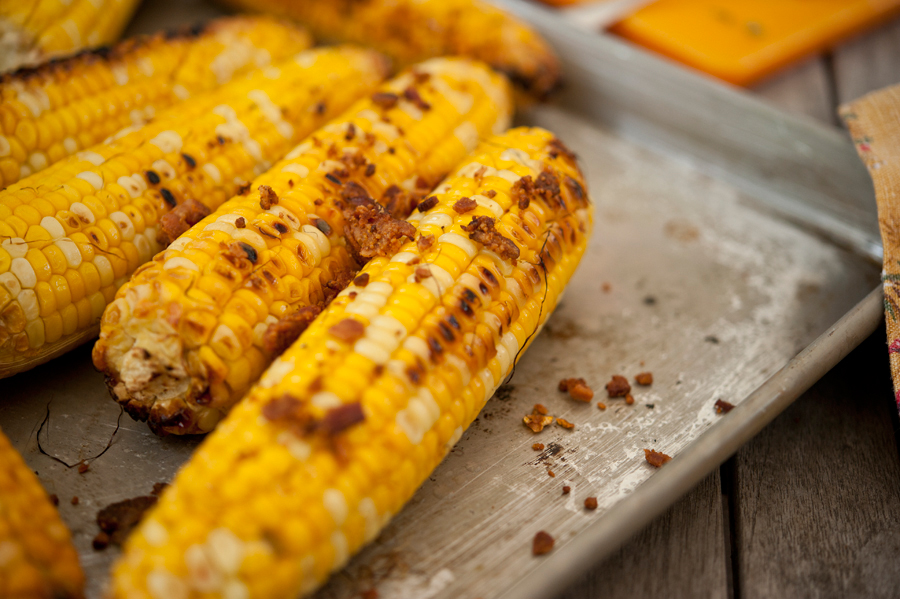 Or you could just sprinkle the bacon on afterward.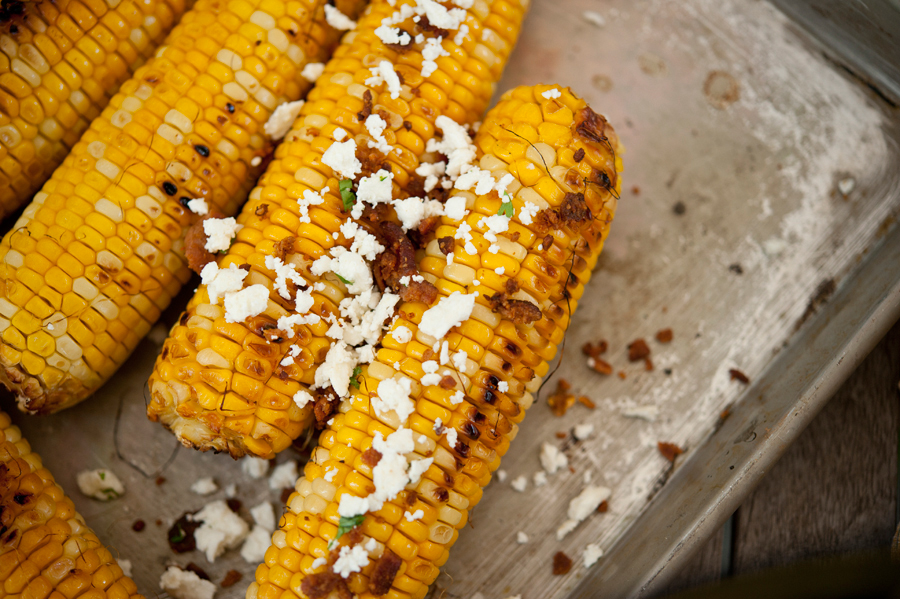 Then add lots and lots of cheese …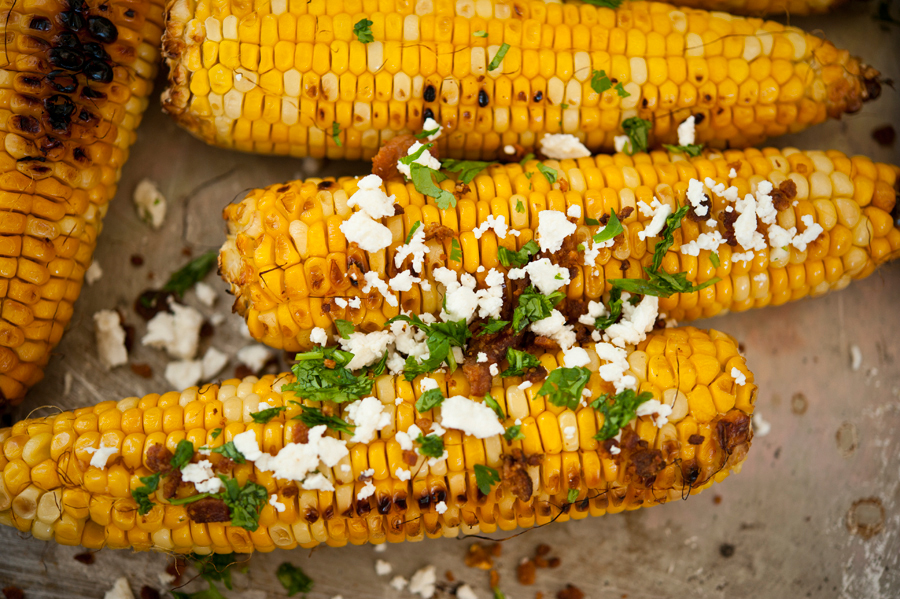 And at long last, the cilantro. Then serve 'er up! It's a beautiful dish and a definite crowd pleaser.
Thanks to Jessica for the recipe! And check out her blog How Sweet Eats for other crowd pleasing recipes.
Printable Recipe
See post on HowSweetEats's site!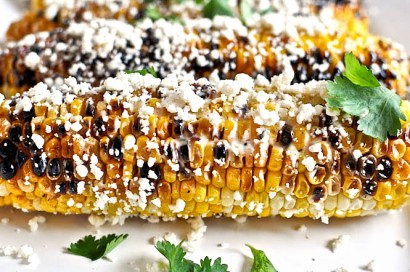 Description
Caramel-y kernels slathered with bacon butter and rolled in cheese crumbles. You can't say no.
Ingredients
6 ears Corn
1 Tablespoon Olive Oil
1 teaspoon Black Pepper
3 Tablespoons Unsalted Butter, Softened
2 slices Bacon, Fried And Crumbled Into Very Tiny Pieces
4 ounces, weight Cotjia Cheese, Crumbled
¼ cups Fresh Cilantro For Garnish
Preparation Instructions
Preheat your grill to the highest setting. Shuck corn ears and brush each with olive oil and sprinkle with pepper. Wrap each in a square of aluminum foil, just so there is one layer covering the corn. Grill for about 5 minutes each "side"—rotating corn 4-5 times during grilling—for a total of about 25-30 minutes. While grilling corn, combine softened butter with crumbled bacon. Crumble cotija cheese on a large plate.
Once corn is finished, let sit for about 5 minutes to cool a bit before serving. The corn will still be very hot. Serve with a brush for the bacon butter, the plate of cotija to roll the corn in, and a bunch of fresh cilantro for garnish.
Note: there are so many ways to grill corn and this is what we have found to work best for us. Feel free to grill your corn another way if you'd like. Also, if you can't find cotija cheese I'm sure you could substitute feta or blue cheese—something that crumbles.


_______________________________________
There's so much to say about Georgia, we don't know where to start. Leaving Wall Street for the French Culinary Institute, followed by a stint at the Gramercy Tavern and La Chassagnette in France, her passion for food and food traditions are evident and inspiring. Visit her site at Georgia Pellegrini, where you'll find more recipes, photos, learn all about her wonderful book Food Heroes, and enjoy her latest adventures.