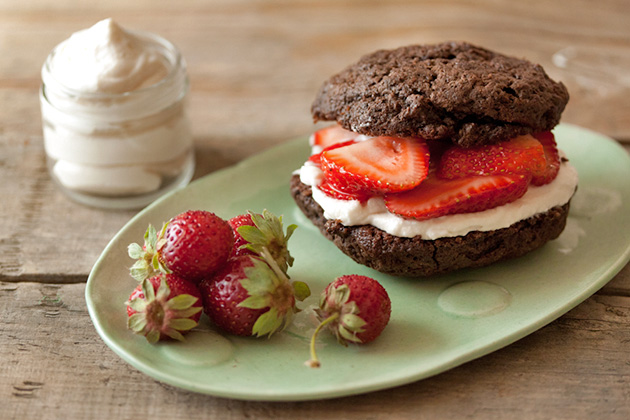 Please join us in welcoming Gaby Dalkin of What's Gaby Cooking to the Tasty Kitchen Blog! You probably remember her from all the often-featured mouthwatering recipes in her TK recipe box, including just about every variation of guacamole. (We want to try them all.) She's here today to share a beautiful Chocolate Strawberry Shortcake from TK member Jackie Dodd. Welcome to the TK Blog, Gaby!


Strawberry Shortcake is one of my all-time favorite desserts. Perfectly moist shortbread or biscuits, freshly whipped cream and juicy flavorful strawberries … I mean, what's not to love? So when I saw this recipe on Tasty Kitchen for Chocolate Strawberry Shortcake, well, I knew that I had to make it! And let me tell you, I'm so glad I did, because it was amazing. The only mistake was serving this at a dinner party where my guests had the nerve to finish everything off without leaving any for me for breakfast the next day!
This recipe was submitted by TK member Jackie Dodd from Domestic Fits, and I think we all need to give her a big round of applause because it's a total winner!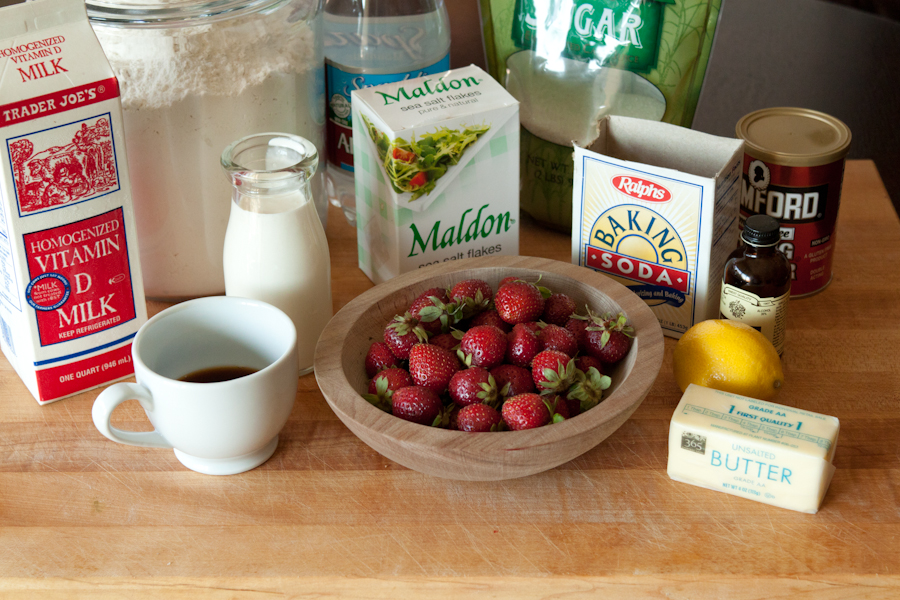 You'll need some basic pantry ingredients along with some fresh strawberries.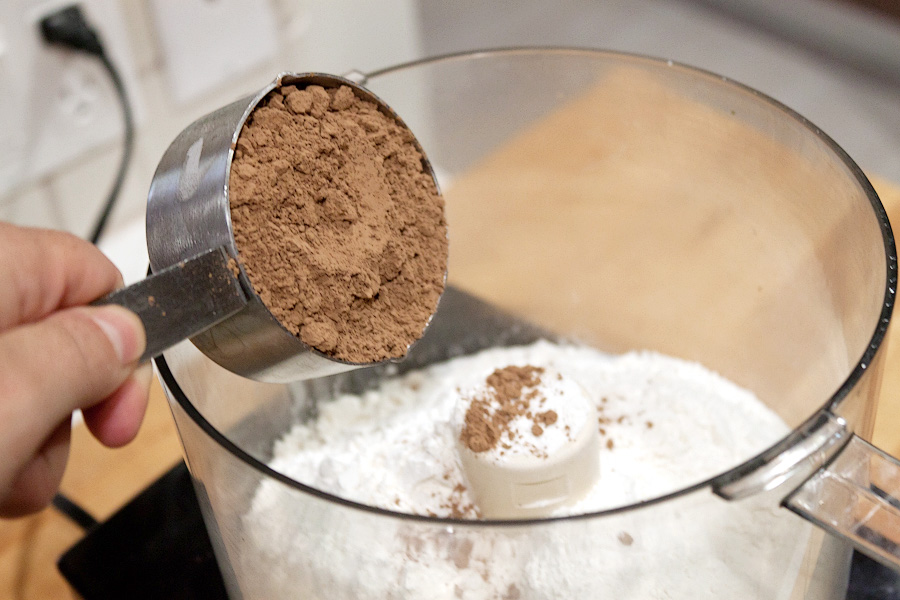 Bring out the food processor and combine the flour and cocoa powder.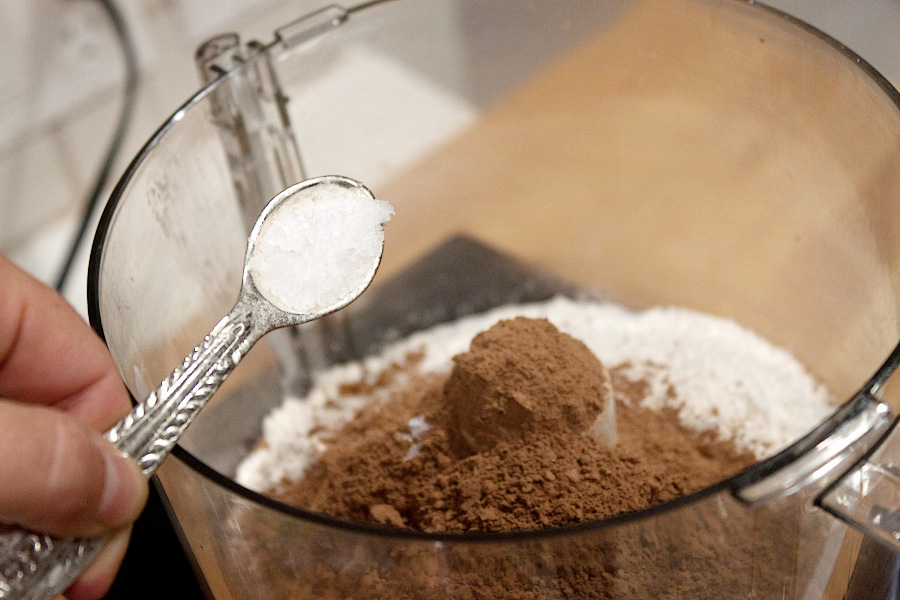 Add in some salt.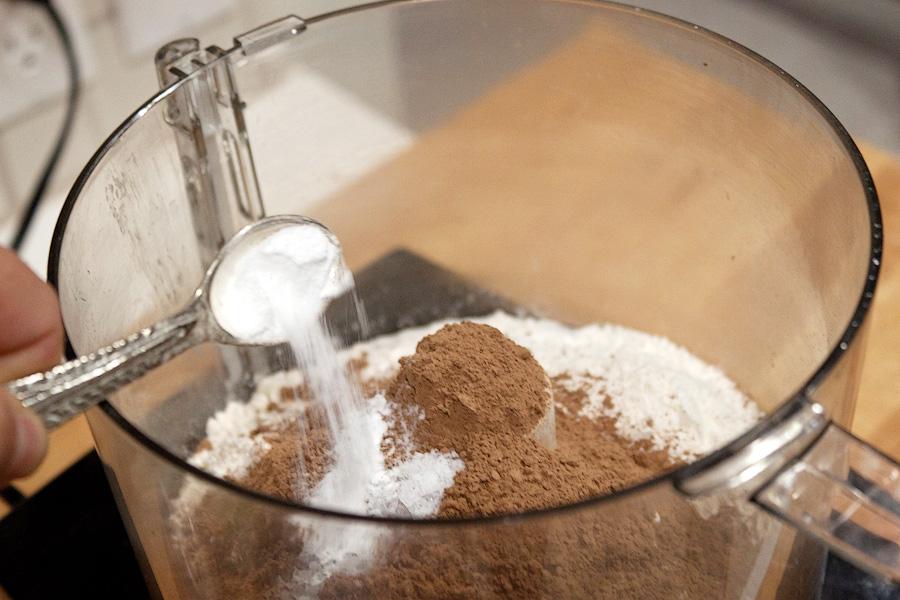 Next comes the baking soda.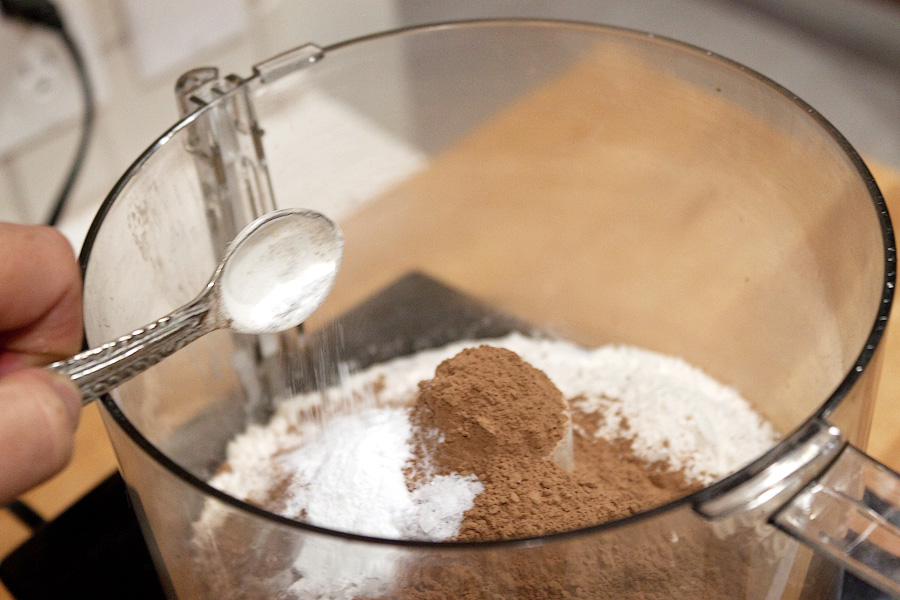 And then the baking powder.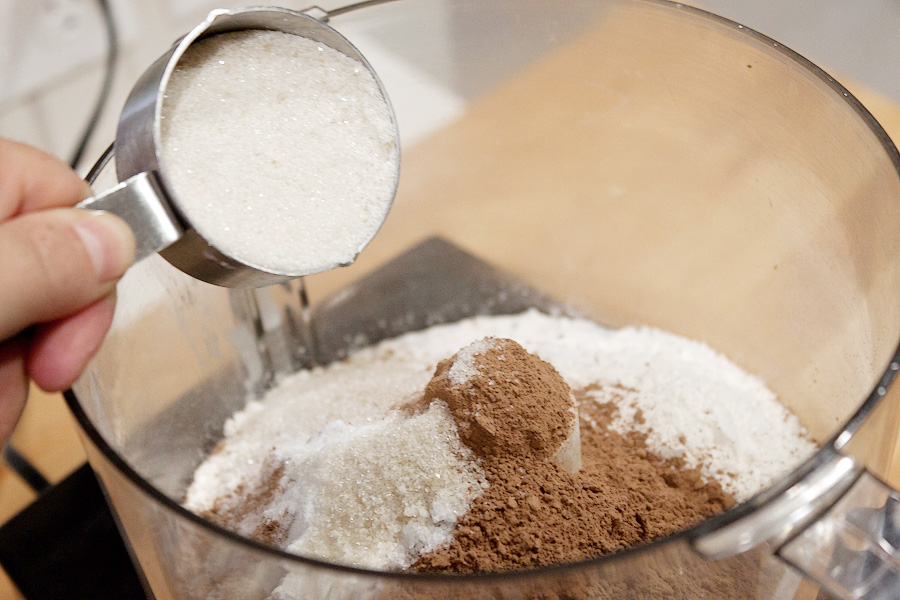 And finally the sugar. Turn on the food processor and give these ingredients a whirl for a few seconds until everything is combined.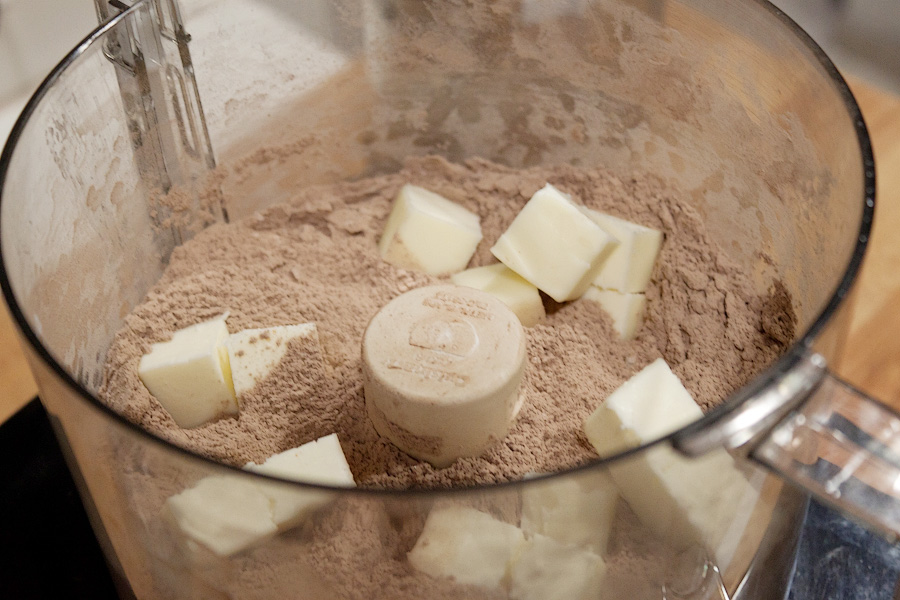 Add in cubes of cold butter.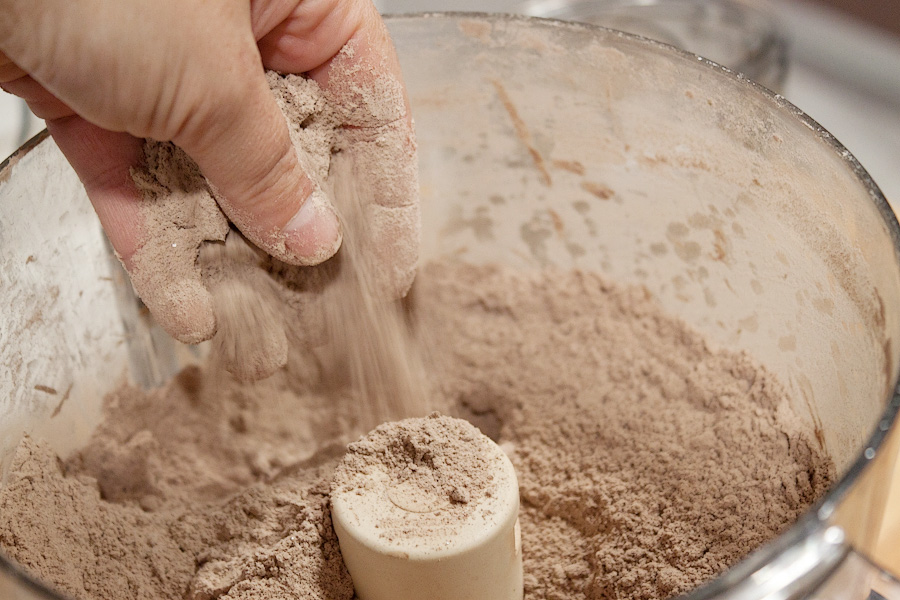 Once the butter is added, turn on the food processor once again and process until the butter is incorporated and you have a mixture that resembles coarse sand.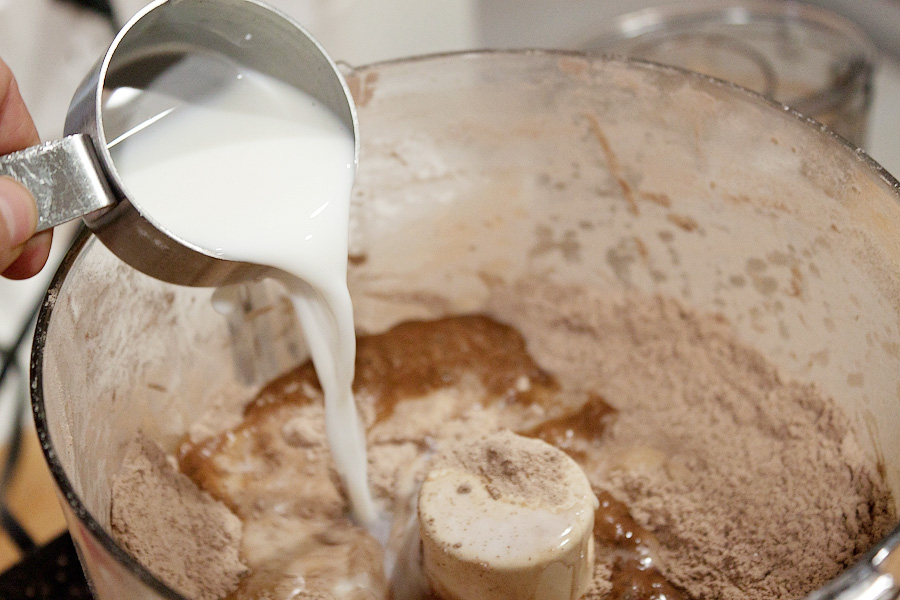 Next add in your liquid ingredients: coffee, carbonated water and milk.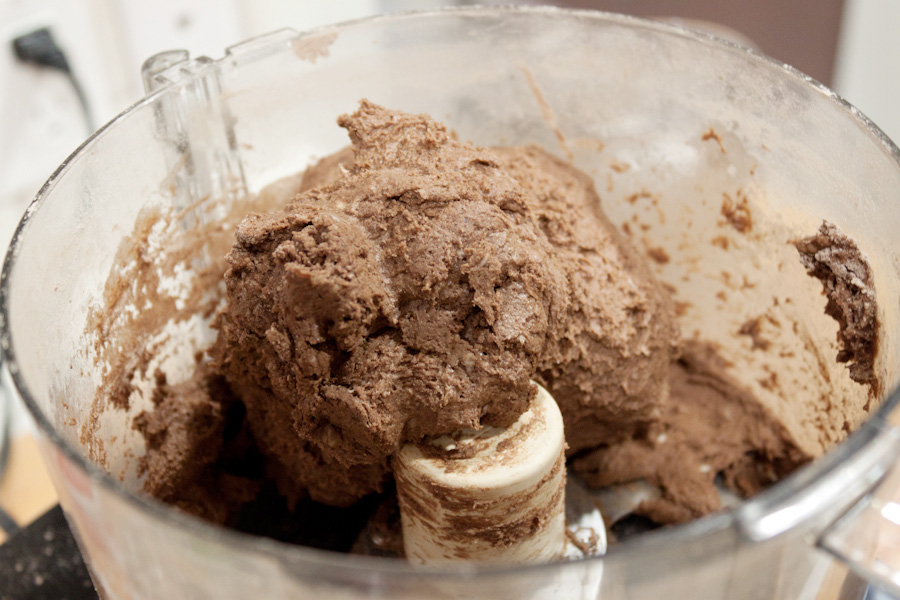 Give the food processor one last whirl until the dough comes together in a ball.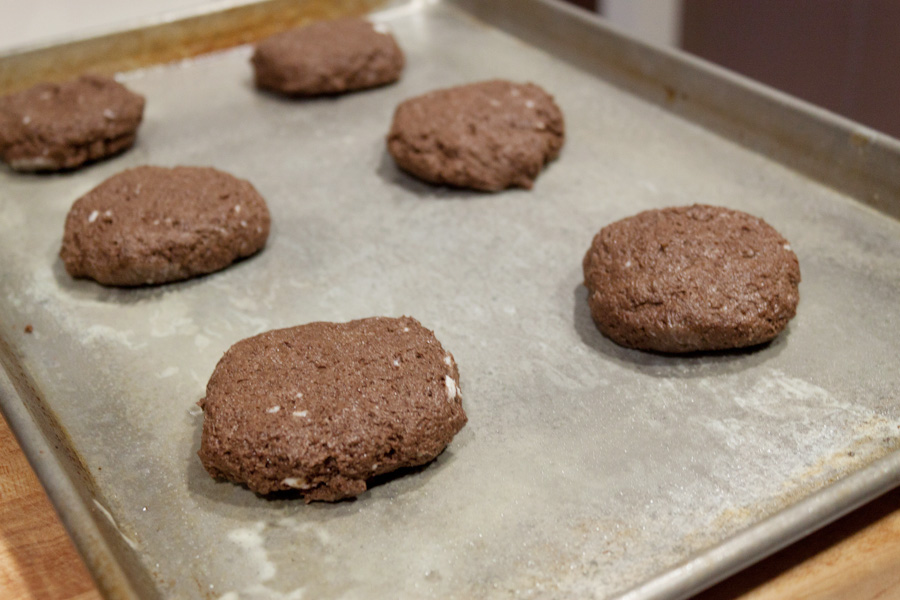 Preheat the oven to 350ºF. Remove the dough from the food processor and make small circular biscuits. You'll want to use about 1/4 to 1/3 cup of dough per biscuit. Place the biscuits onto a baking sheet, either lined with parchment paper or sprayed with baking spray. Transfer the entire baking sheet to the refrigerator and chill for 30 minutes. Once chilled, remove the baking sheet from the refrigerator and transfer to your preheated oven. Bake the biscuits for about 18-20 minutes. Remove and let cool.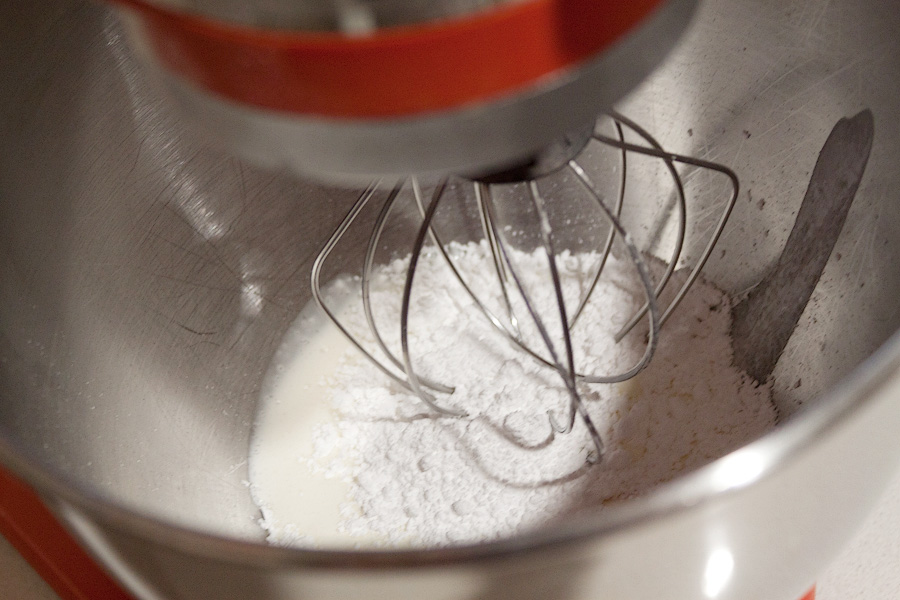 Next, combine the heavy cream, powdered sugar and vanilla extract in a mixer. Turn the mixer on high and whip until the mixture resembles whipped cream.
Note: This might have been the most delicious part of the entire dish. The Chantilly Cream is made with powdered sugar instead of regular sugar and it makes a world of difference.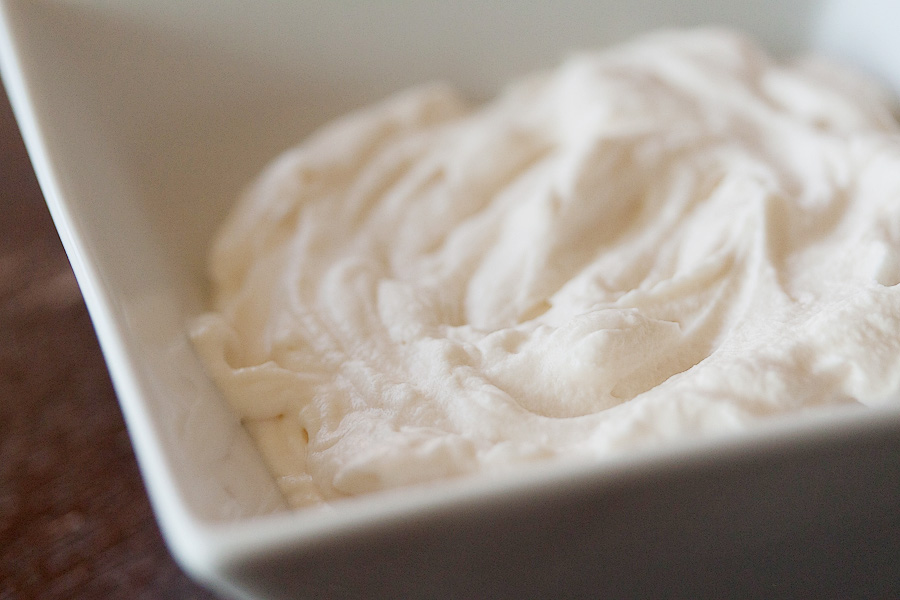 Remove the Chantilly Cream from the mixer and set aside. (If you're feeling extra decadent, you might want to whip up an extra batch of the Chantilly Cream, because it's pretty good when smothered over cookies, or brownies or pretty much anything sweet!)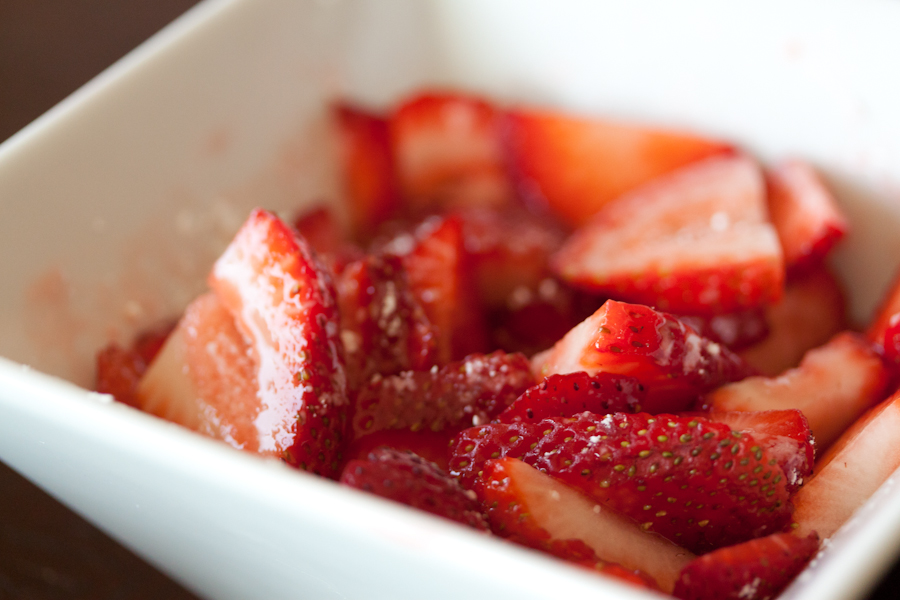 In another bowl, combine the sliced strawberries, remaining powdered sugar and lemon juice. Gently mix together and set aside.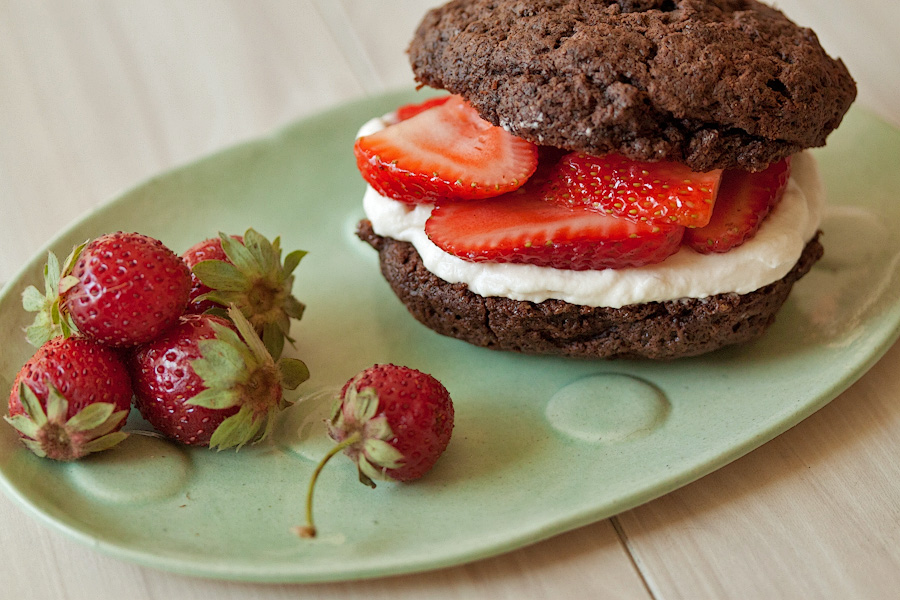 To assemble the Chocolate Strawberry Shortcakes, take 2 cooled chocolate biscuits and place a generous dollop on Chantilly Cream on the inside of one biscuit. Top with a handful of strawberries and then place the remaining chocolate biscuit on top.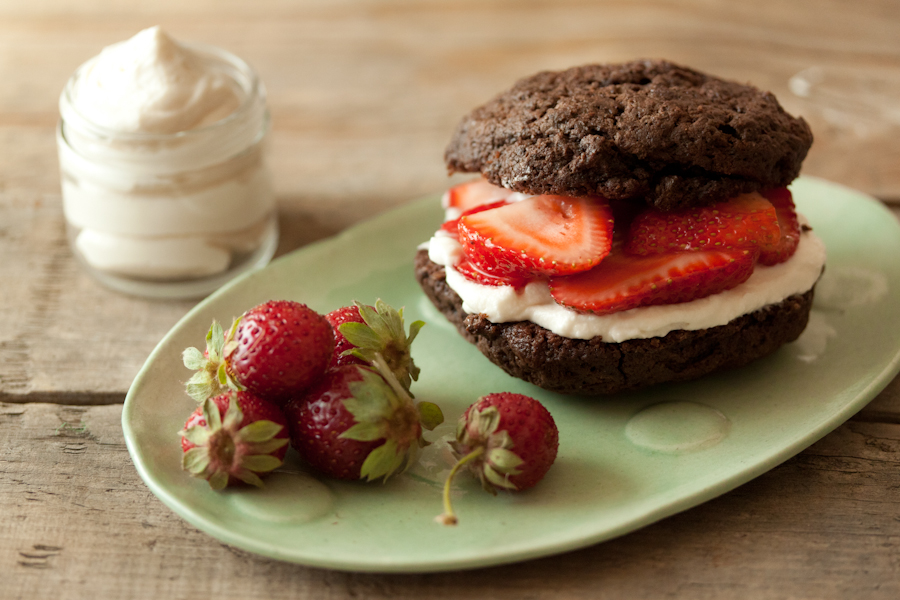 Then it's time to devour. Don't be afraid to get a little messy. Chances are, it's going to happen. Just embrace the goodness of these Chocolate Strawberry Shortcakes and enjoy!
A big thank you to Jackie Dodd for such a wonderful recipe. Be sure to check out her blog Domestic Fits for more awesome ideas.
Recipe note: I used 1 teaspoon of pure vanilla extract to intensify the flavor of the Chantilly Cream.
Printable Recipe
See post on Jackie Dodd's site!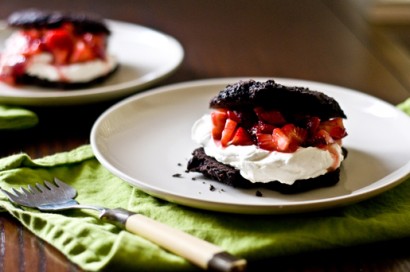 Description
Strawberry shortcake is classic, and chocolate is a welcome twist on an old favorite.
Ingredients
FOR THE SHORTCAKES:
1-½ cup Flour
½ cups Cocoa Powder
½ teaspoons Sea Salt
½ teaspoons Baking Powder
½ teaspoons Baking Soda
¼ cups Sugar
8 Tablespoons Butter, Cut Into Small Cubes
¼ cups Whole Milk
¼ cups Carbonated Water
¼ cups Cold Brewed Coffee (can Use Coffee Made With Instant Coffee Powder)
FOR THE STRAWBERRIES:
2-½ cups Chopped Strawberries
½ cups Powdered Sugar
1 teaspoon Lemon Juice
FOR THE CHANTILLY CREAM:
1 cup Whipping Cream
½ cups Powdered Sugar
½ teaspoons Real Vanilla Extract
Preparation Instructions
In a food processor combine the flour, cocoa powder, salt, baking powder, baking soda and sugar and pulse until combined. Add the butter and process until it is all incorporated and it resembles coarse meal. Add the milk, water and coffee and process until combined.
These are more like drop biscuits than roll 'em out and cut 'em variety. Take about 1/4 a cup of the dough and form a disk, about one inch high, with your hand and place it on a baking sheet covered with parchment paper.
Put your shortcakes in the fridge and allow to chill for 20 minutes while you preheat your oven to 350F. Bake for about 18-20 minutes. Allow to cool.
In a bowl, combine your strawberries, powdered sugar and lemon juice. Mix until combined and allow to sit for 10 minutes.
Chantilly Cream sounds super fancy, but in reality it's just whipped cream that you make with powdered sugar instead of granulated sugar. It has a slightly different taste and texture that goes well with this recipe. In the bowl of a stand mixer, combine the cream, powdered sugar (between 1/4 cup and 1/2 cup depending on how sweet you like it) and vanilla extract. Beat on high for 3-5 minutes or until stiff peaks form.
Once your shortcakes have cooled, top with berries and cream and serve immediately.


_______________________________________
Gaby Dalkin is the young lady behind What's Gaby Cooking, a food blog that's bursting at the seams with incredible recipes and food photography. She's a personal chef and professional recipe developer, and if you follow her on Twitter, you'll soon discover her two-fold obsession: guacamole and cheese. She has small feet, a large heart, and a smile that can light up the whole building. We're pretty stoked to have her here.