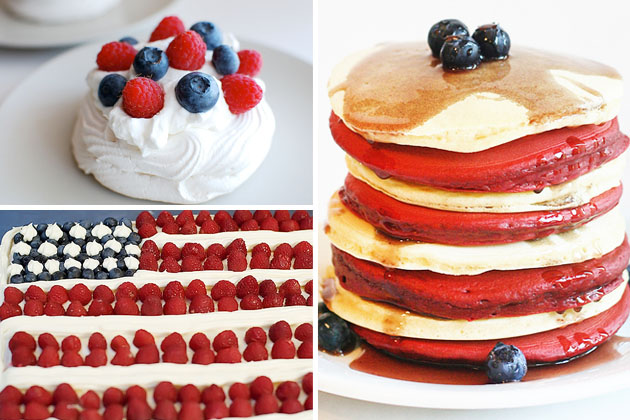 Here's a quickie 4th of July post for you. You probably already have your themed dish for the holiday but we wanted to showcase some really pretty, yummy, and show-stopping red, white and blue recipes. (TK members are just … they're just awesome. So much talent and creativity, and I'm amazed everyday.)
You can certainly go the savory route and do something like amyh's Red, White & Blue Nachos or a really cool Patriotic Potato Salad from Mele Cotte. But for this post, we're going to focus on some colorful desserts.
First, though, we'll do breakfast. (Though I wouldn't mind these for dessert, too.)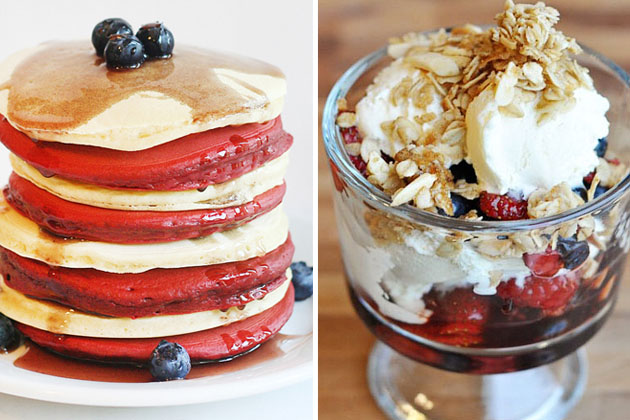 Then we have cake. Sheet cake, cheesecake, cubed cake in a trifle … you can even just make your favorite cake and decorate away!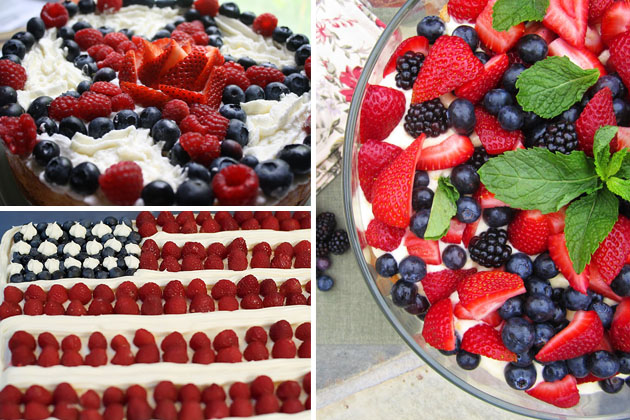 Or go the cupcake route. Everybody loves cupcakes.


If you're aiming for something a bit fancy or unique, try pavlovas or cookie tarts (these use sugar cookies as the base—smart!). And take a look at these pretty shortcakes. I'm telling you. TK members are the best.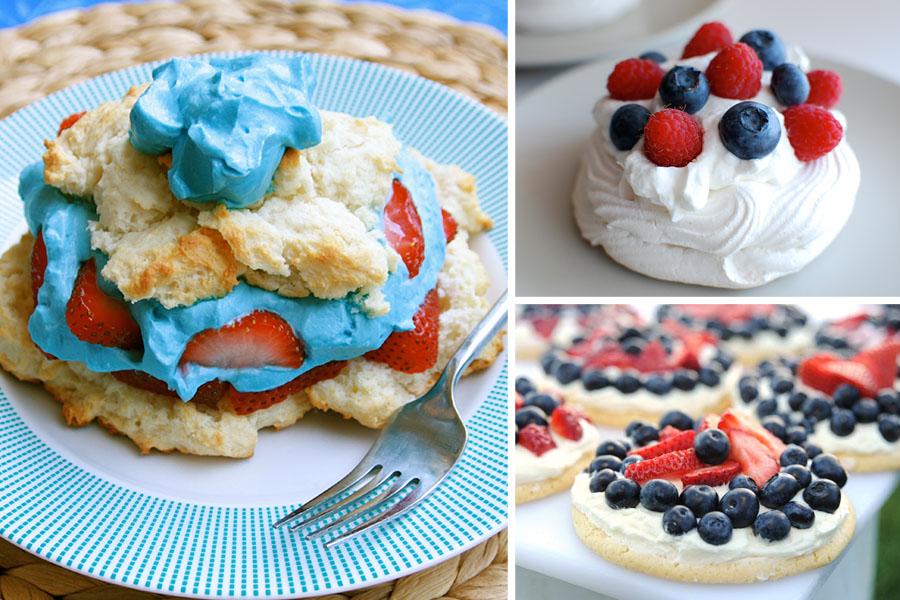 And if you want to keep it fairly light, you can pledge your allegiance with fruit. These are so simple—the perfect way to get the kids involved!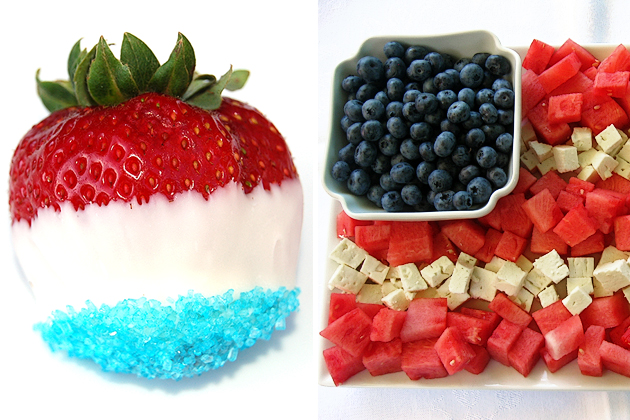 And that's our quick post for the holiday. Hope you all enjoy your day—then come back and share any recipe discoveries you've made!
Happy cooking (and eating)!