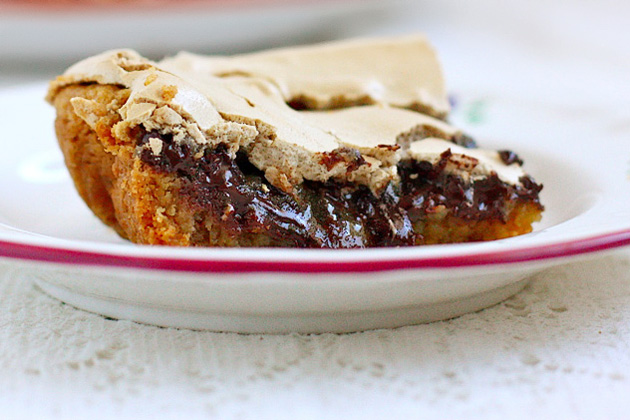 If there's anything I love more than chocolate chip cookies, it's meringue. And so when I saw The Church Cook's recipe for Butterscotch Meringue Bars, I knew I had to give it a go!
I'm blessed to know Kay in real life and let me tell you, she has a knack for creating mouthwatering dishes! I knew her delectable-looking recipe wouldn't fail and would be perfect road-trip food on our way to Lake Tahoe for the 4th of July!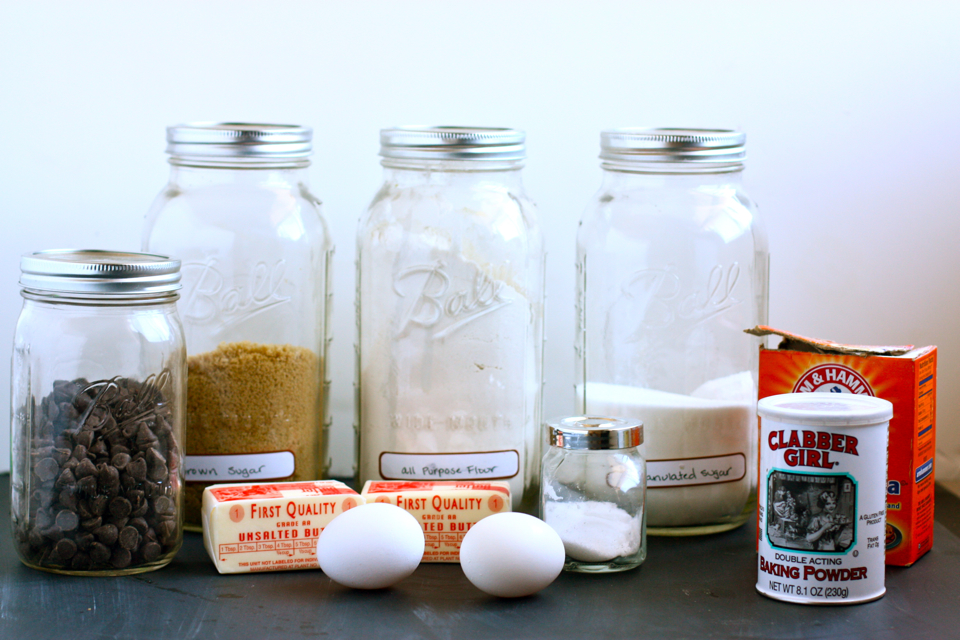 The ingredients are pretty basic! Just flour, sugar, eggs, butter, baking soda and powder, and chocolate chips, of course! I had everything on hand the moment the craving struck, so I lucked out.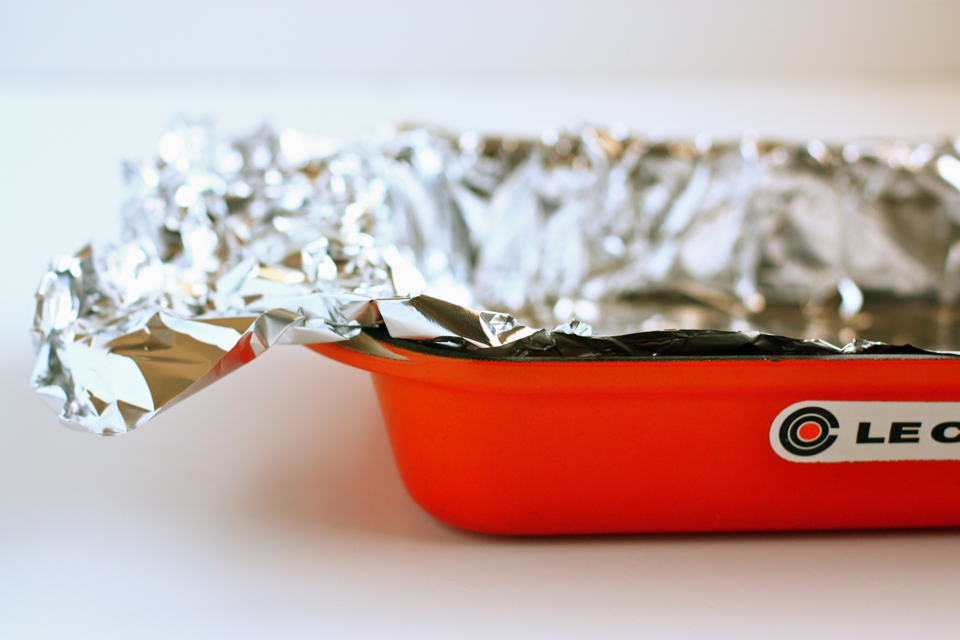 To make these gooey delicious suckers, first line a 9 x 13" baking pan with tin foil.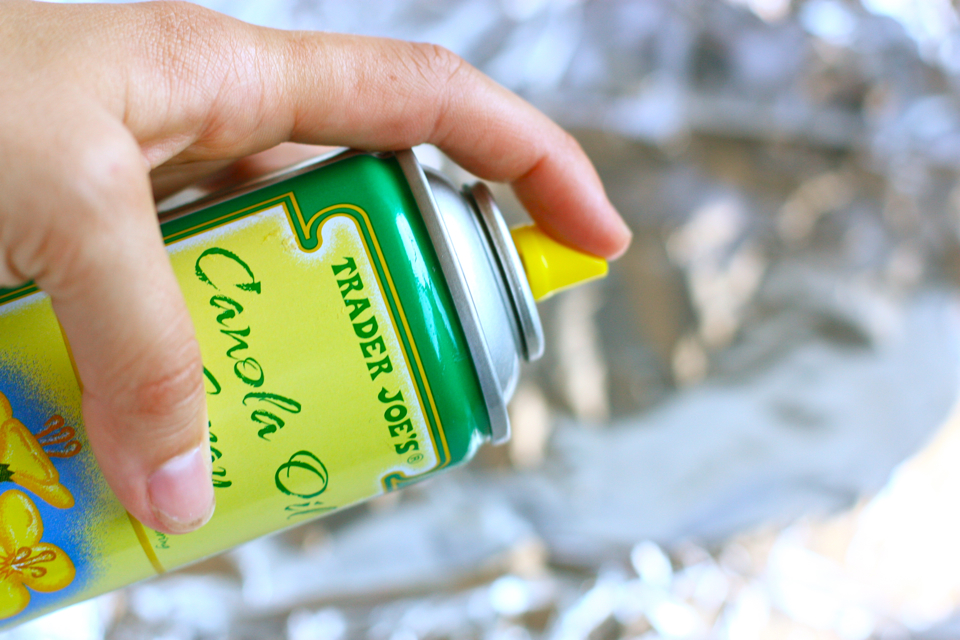 And then give it a good ol' spray with cooking spray. I use a generic (and cheap!) kind from Trader Joe's.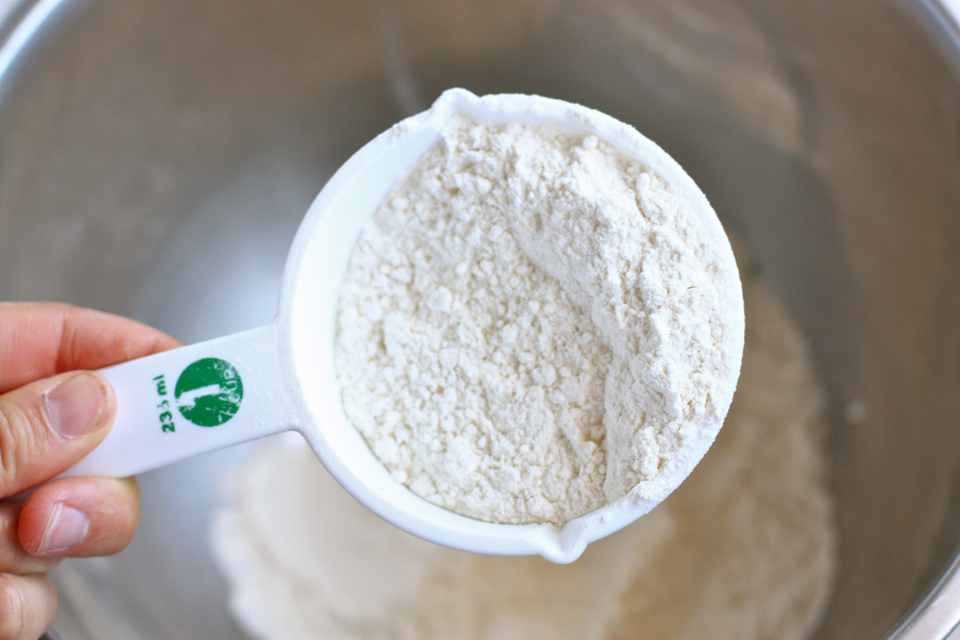 Next, dump your flour and salt in a large bowl …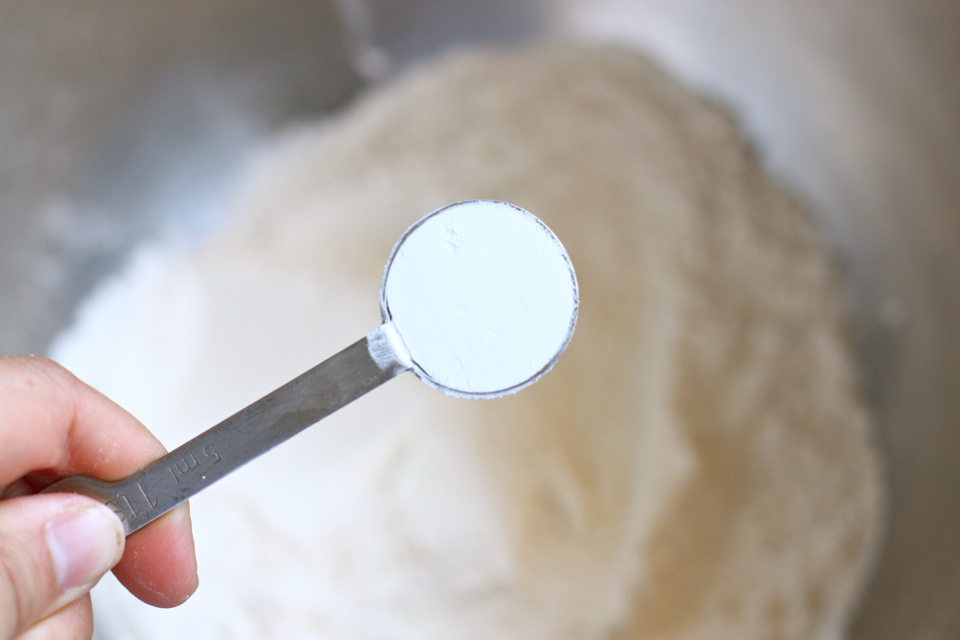 Followed by baking powder …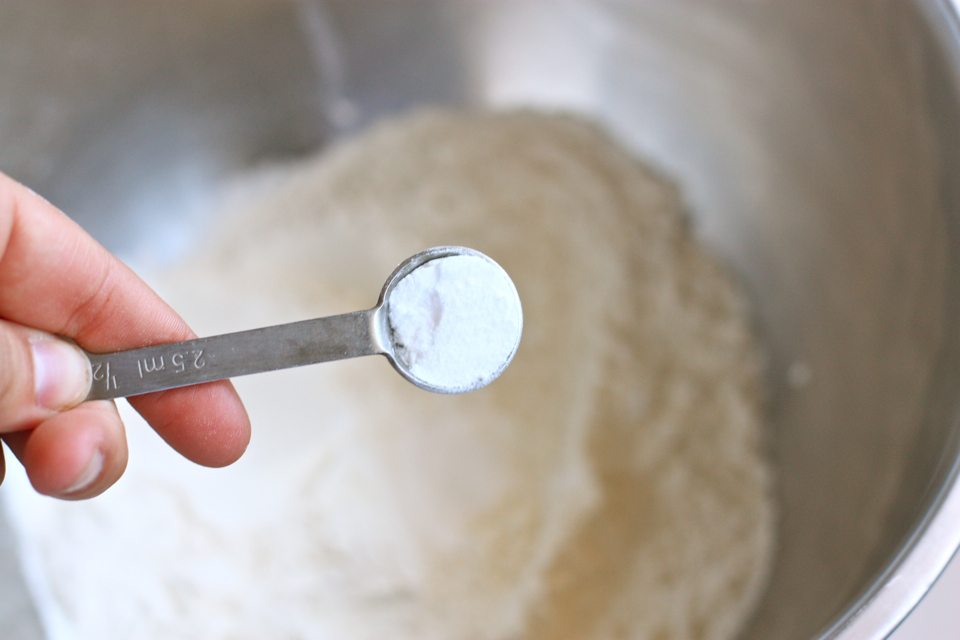 And baking soda! Basically, all your dry ingredients.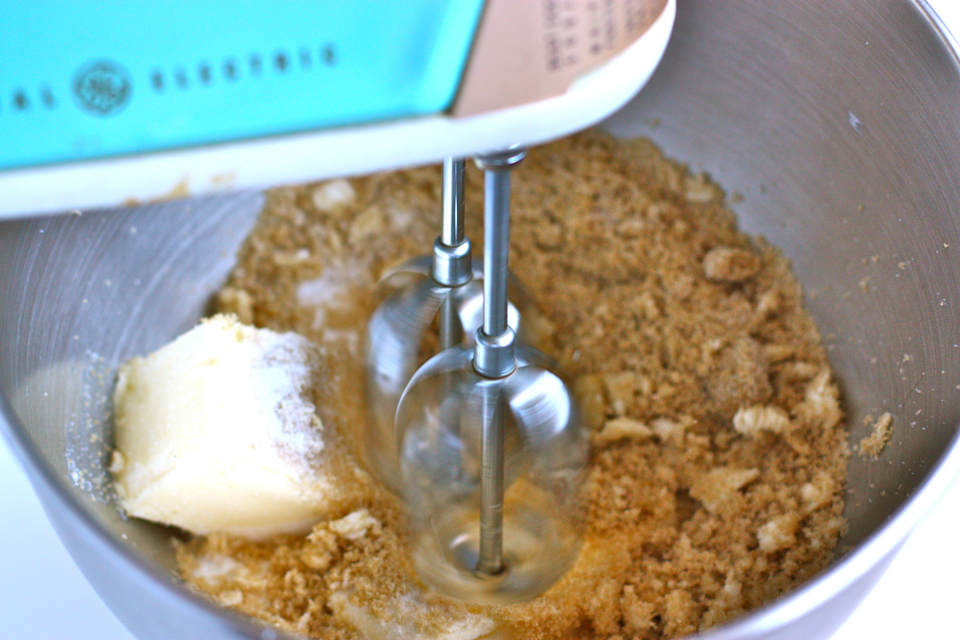 Set that bowl aside now and get to work creaming your butter, a cup of brown sugar and granulated sugar.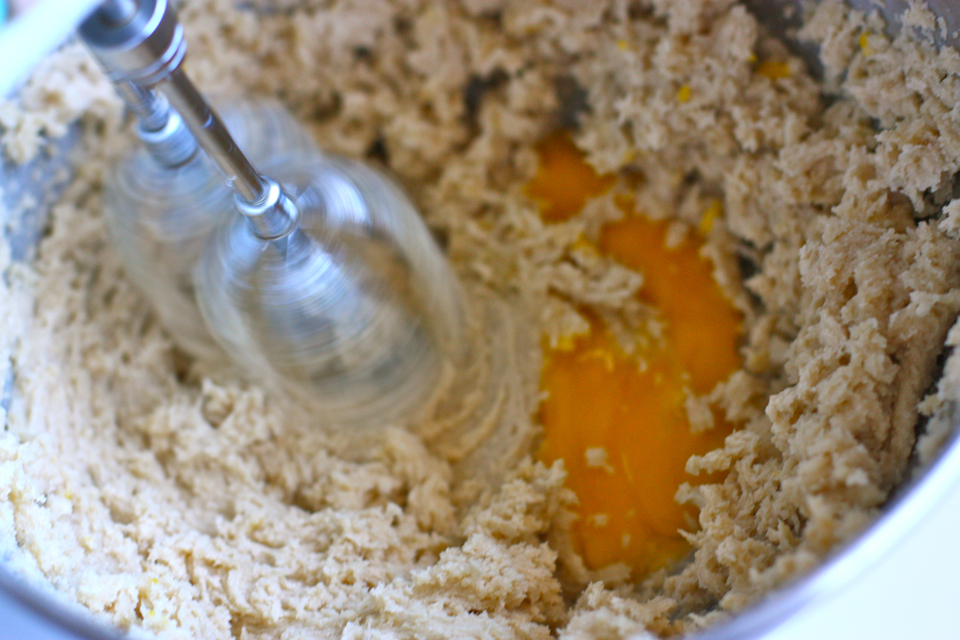 Then add your eggs—yolks only right now—and vanilla. I used a vanilla bean instead of extract. Don't throw your whites though. We're saving them to make the crunchy yummy meringue topping later.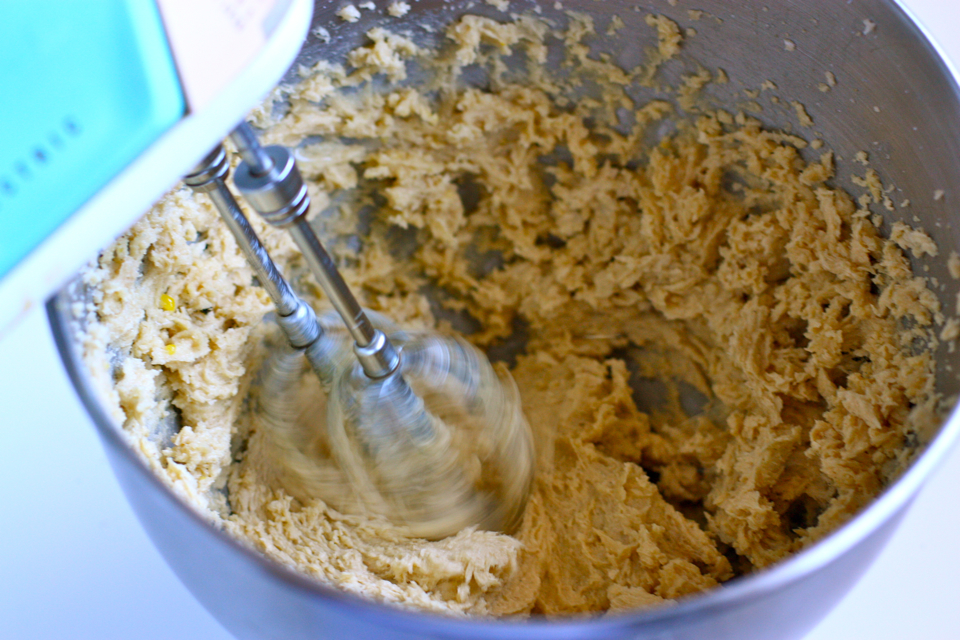 Keep beating until your mixture is light and fluffy…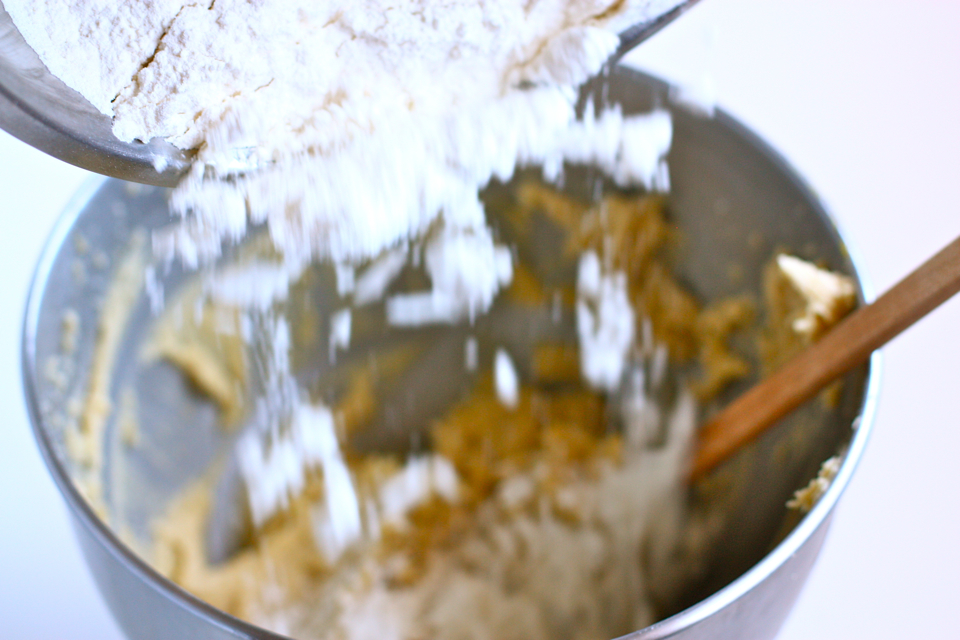 Now, dump in your dry ingredients and beat until just combined.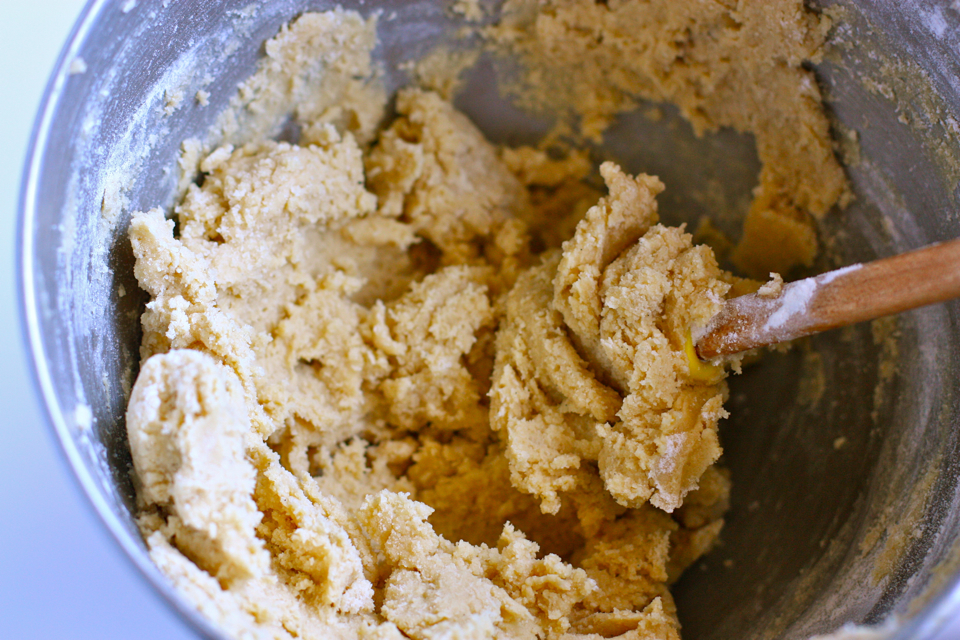 It should look something like this! Yum.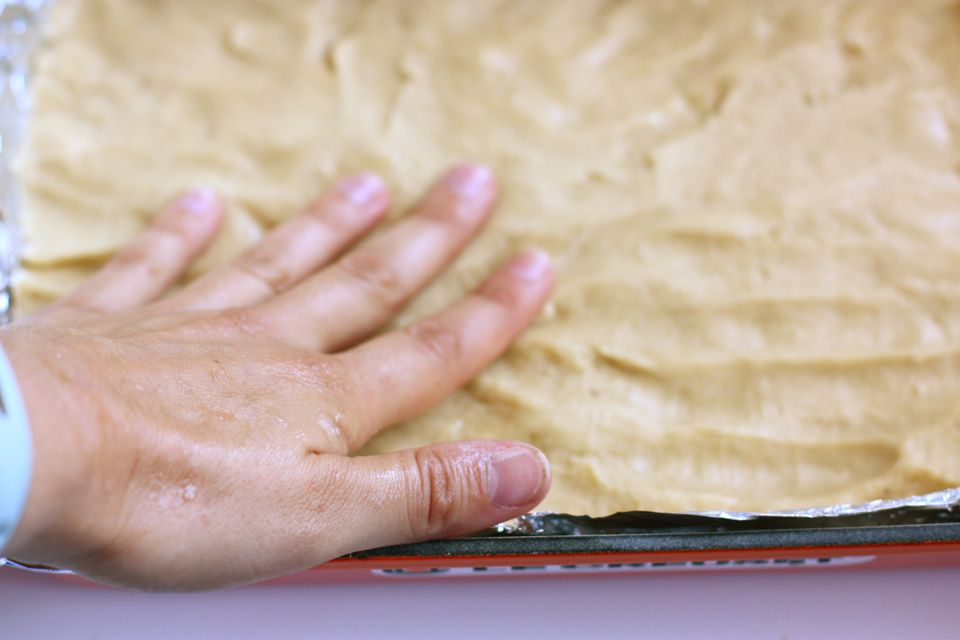 Pat down your dough on your foil-lined pan, making sure everything is pretty even.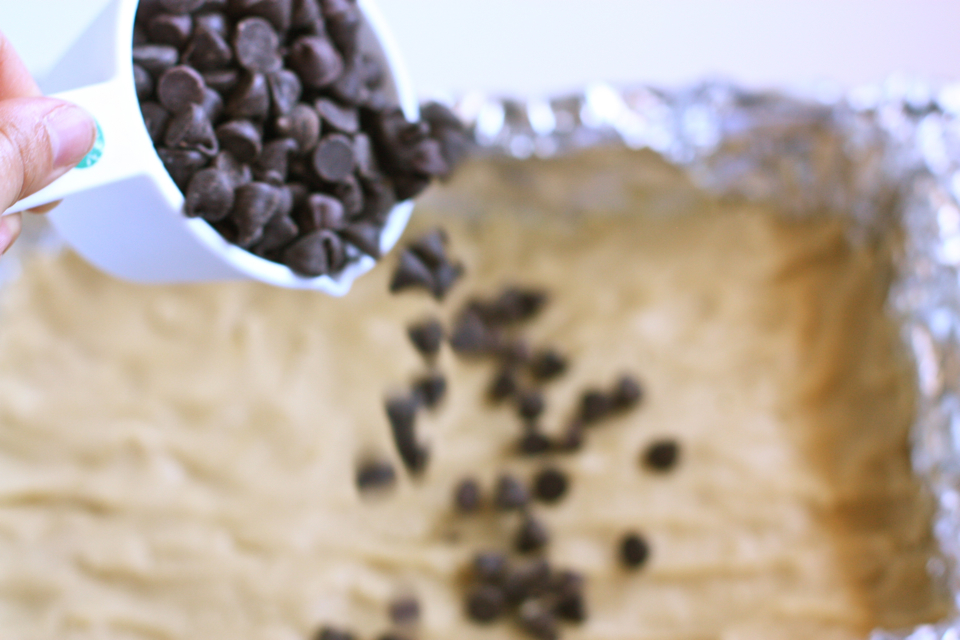 And now sprinkle the chocolate chips on top!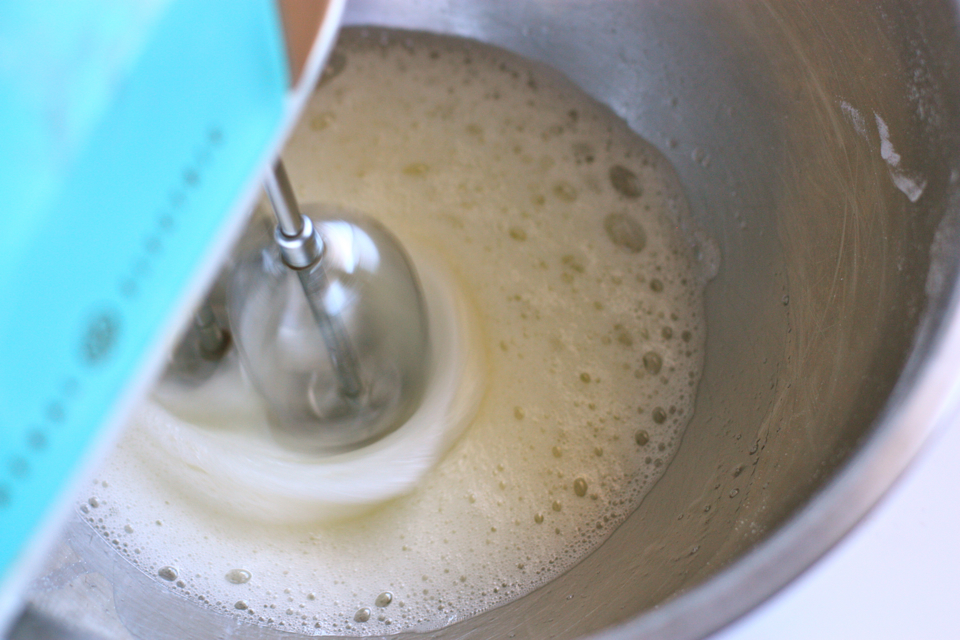 Set the pan aside now while you get to work on your meringue topping! Clean out the same bowl you had been using to mix the dough (be sure to use soap and water; meringue won't work if there's fat (butter/egg yolks) left in the bowl) and add the two leftover egg whites. Beat 'em till slightly frothy.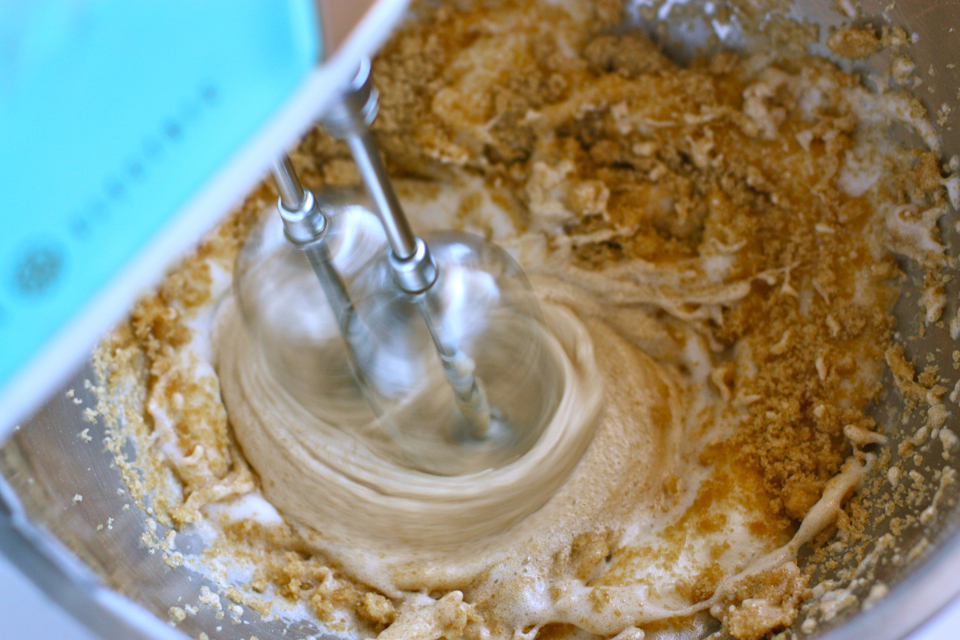 Then add the remaining brown sugar …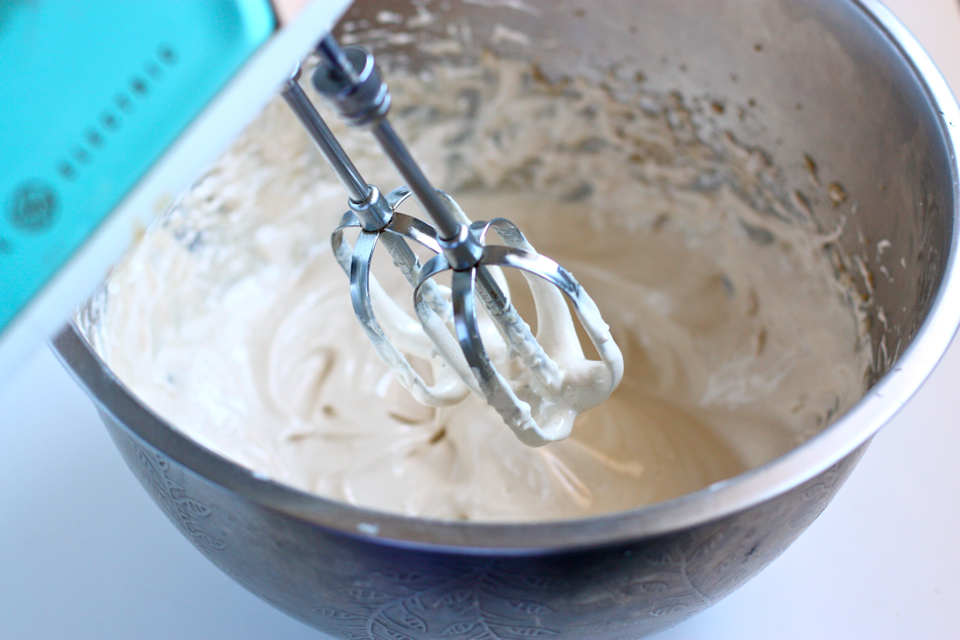 And continue beating until stiff, glossy peaks form. Look how pretty this meringue is! It's perfect.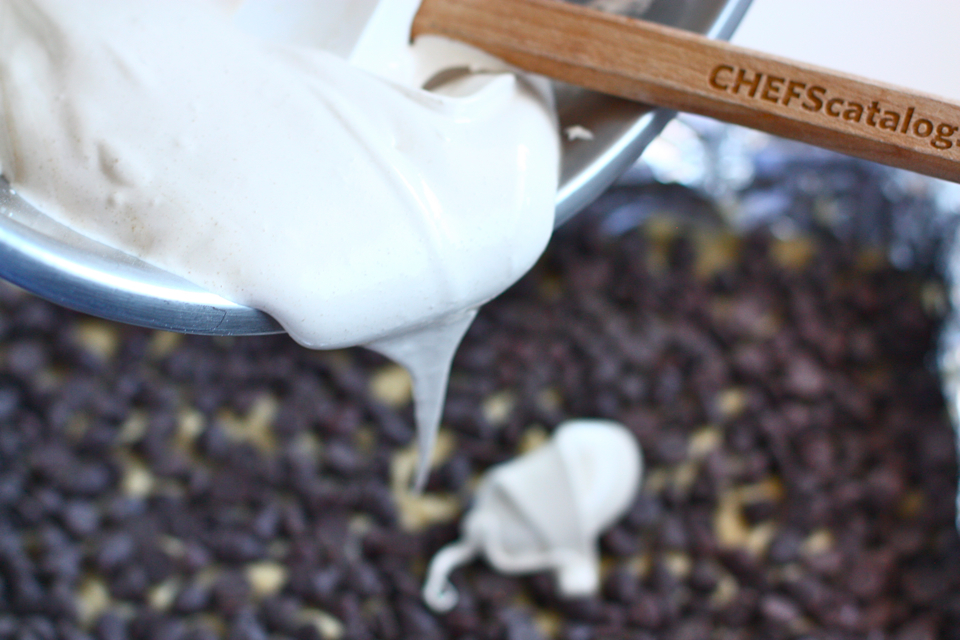 Grab your pan again and smooth the meringue out on top of the chocolate chip layer. Don't worry if it's not perfect! Just use your rubber spatula to smooth the edges as best you can.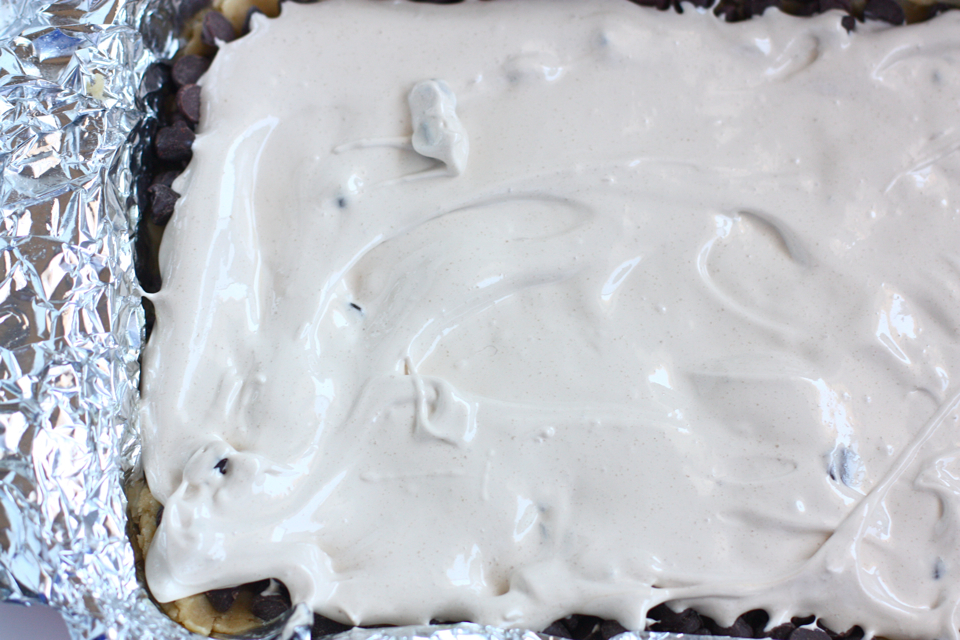 Then plop that bad boy into the oven to bake! Resist the urge to sit by the stove and wait. It's tempting, I know!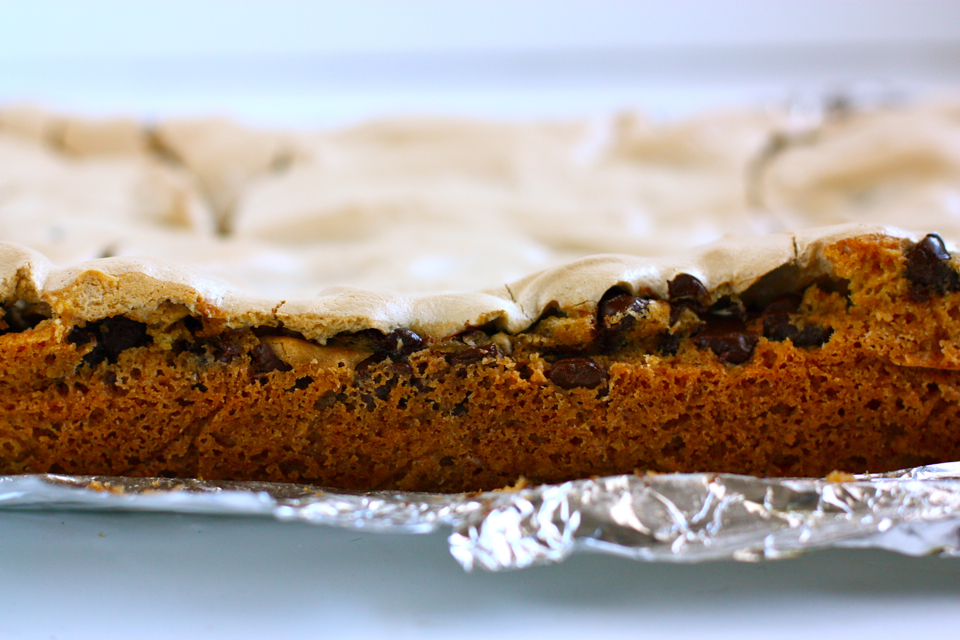 Ta-dah! You'll have a chewy, gooey butterscotch cookie covered with melted chocolate chips and crunchy, crackly meringue.
Resist the urge to slice them right this second though! The bars need about two hours to cool completely before slicing or else the meringue will crack all over the place. This is a good time to go exercise. I took the opportunity to go get a pedicure instead.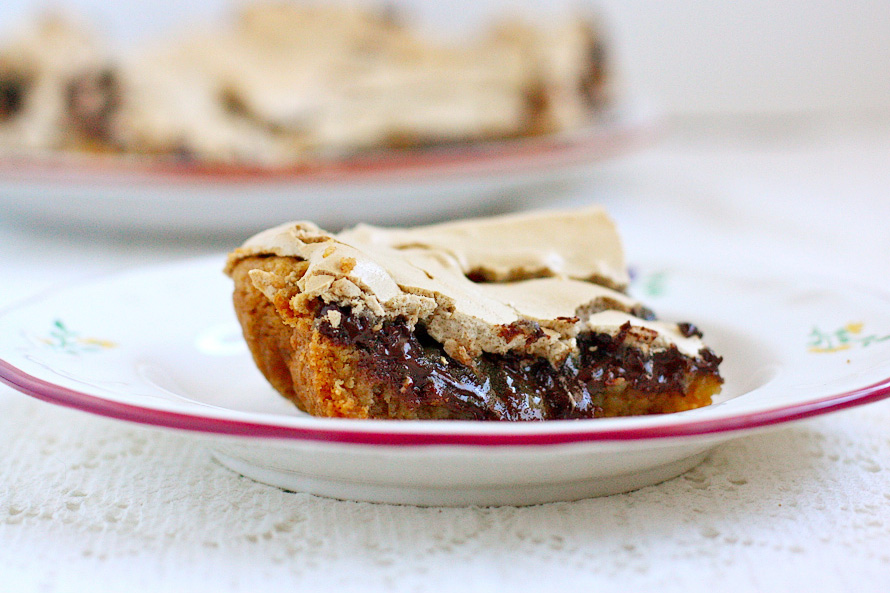 Amazing! My other half claimed these were "the best dessert I've ever tasted" and gobbled up two on the spot. They were perfectly chocolatey and gooey, but still had that rich butterscotch flavor. I wouldn't hesitate to make them again for a barbecue or pot-luck in the future!
A big thank you to Kay, who adapted this recipe from Cook's Illustrated. They were a real winner!
Printable Recipe
See post on The Church Cook (Kay Heritage)'s site!
Description
Gooey, rich, and yummy! Oh, and easy to make!
Ingredients
2 cups All-purpose Flour
1 teaspoon Baking Powder
½ teaspoons Baking Soda
½ teaspoons Salt
2 sticks Softened, Unsalted Butter
2 cups Light Brown Sugar, Divided
½ cups Granulated Sugar
2 whole Eggs, Separated
1 Tablespoon Water
1 teaspoon Vanilla Extract
2 cups Semi-Sweet Chocolate Chips
Preparation Instructions
Preheat oven to 350 degrees F.
Line a 13 by 9 inch baking pan with aluminum foil, allowing excess foil to hang over the pan edges (this will help you to remove the bars from the pan later). Spray foil with cooking spray.
Combine flour, baking powder, baking soda, and salt in a bowl, set it aside.
With a hand mixer on medium-high speed, beat butter, 1 cup of brown sugar, and granulated sugar until well blended. Add egg yolks, water, and vanilla and mix until well incorporated. Reduce speed to low and add flour mixture until just combined. Spread batter evenly into the prepared pan. Press the chocolate chips gently into the dough.
In a clean bowl, whip egg whites to stiff peaks, then reduce speed to medium and add the remaining 1 cup of brown sugar. Mix until uniform in color and shiny. Spread meringue over chocolate chip layer and bake until golden brown, about 35-40 minutes. Cool completely (2-3 hours) before lifting out of the pan using the aluminum foil overhang. Cut into squares.


_______________________________________
Jenna is a food writer who has worked as a pastry chef and bread baker. Her blog Eat, Live, Run has great recipes, travel stories, and the perfect slogan: "Celebrating life, one crumb at a time."