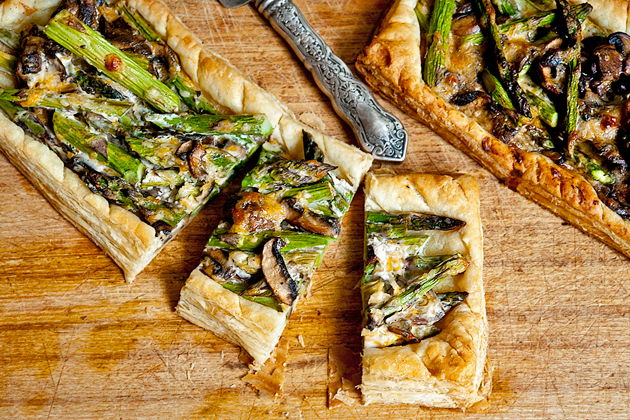 Our garden has asparagus popping up all over the place this year. We didn't plant them; in fact, they were planted by my grandmother in the 1970s and they are still showing up all these years later. For that reason, I will always love asparagus and am always looking for new ways to cook them. Harlie Merten's recipe for Asparagus Cheese Tarts seemed like a perfect combination to try. Asparagus and cheese? Yes, please.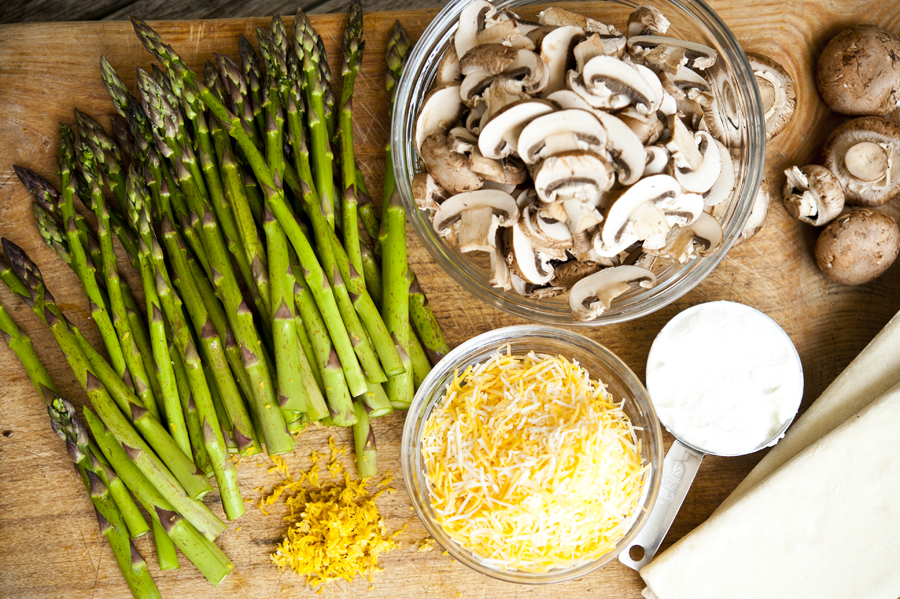 In addition to asparagus, you'll just need sliced mushrooms, grated cheese, lemon zest, sour cream and frozen puff pastry which comes in sheets in the frozen food section of the grocery store. You'll also need a bit of salt, pepper, and olive oil.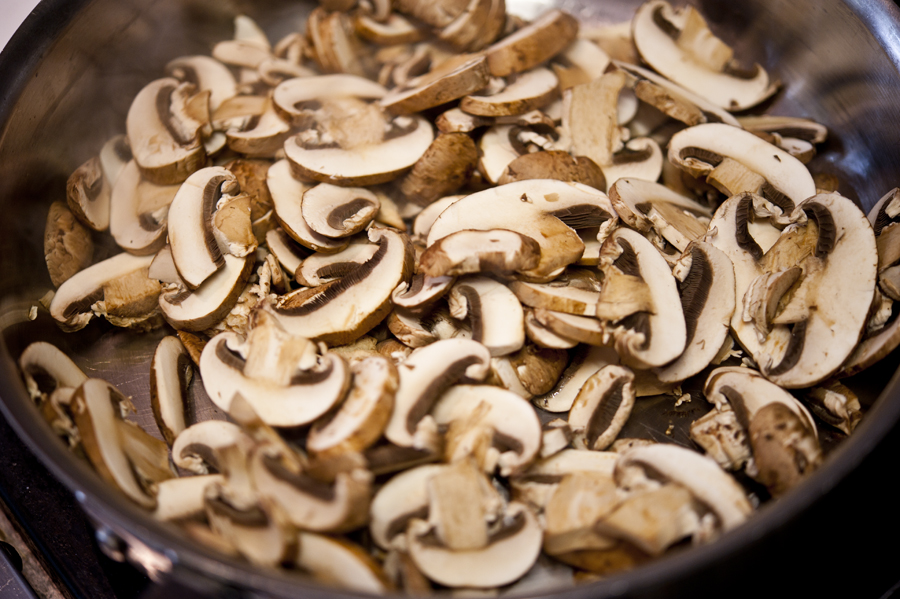 You'll start by sautéing the mushrooms in a pan with a bit of olive oil or butter. The key with mushrooms is to not stir them around too much in the pan. You want them to brown before they release their juices, since that adds a lovely earthy flavor.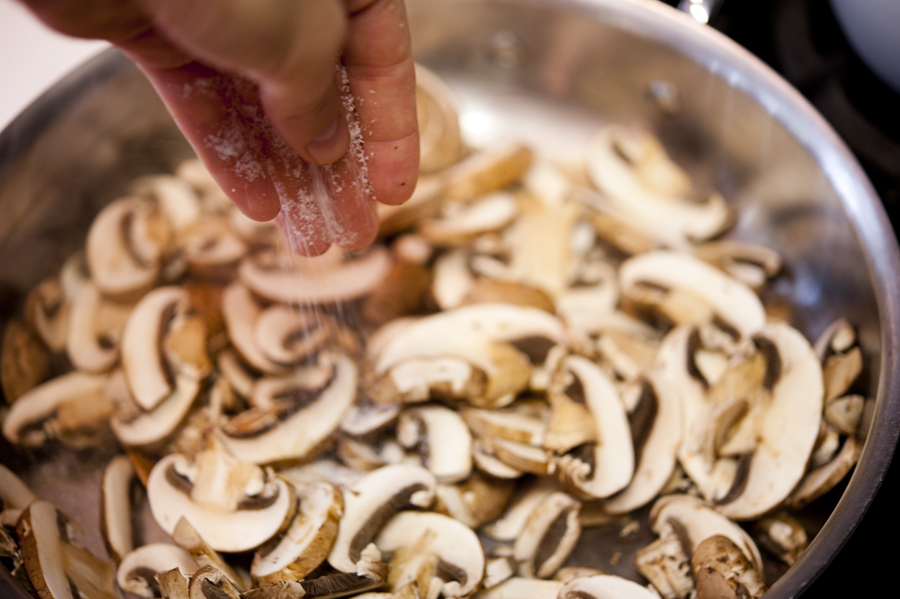 Once they have a nice brown color, simply sprinkle with salt, and that will help release the moisture.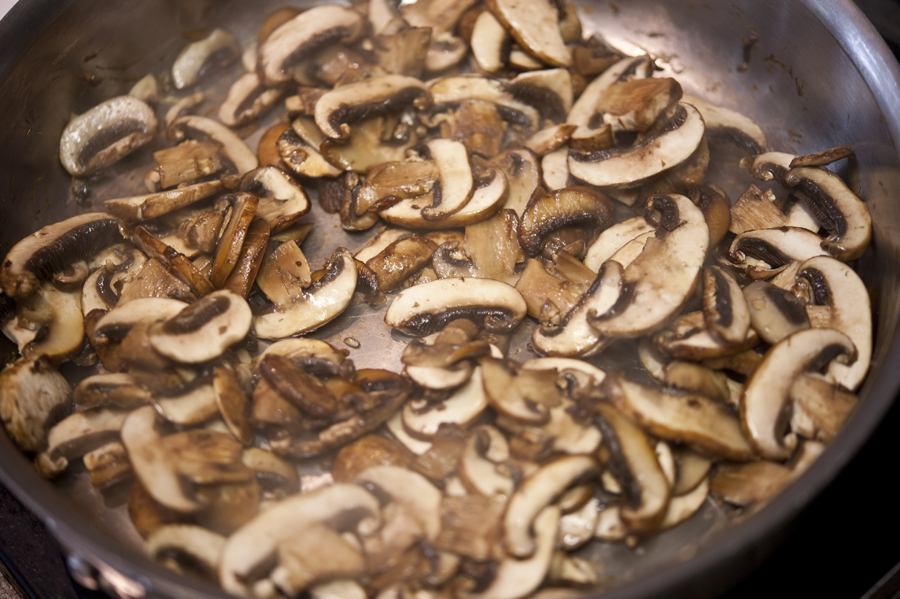 Give them a stir now so they cook on both sides. They will start to shrink quite a bit.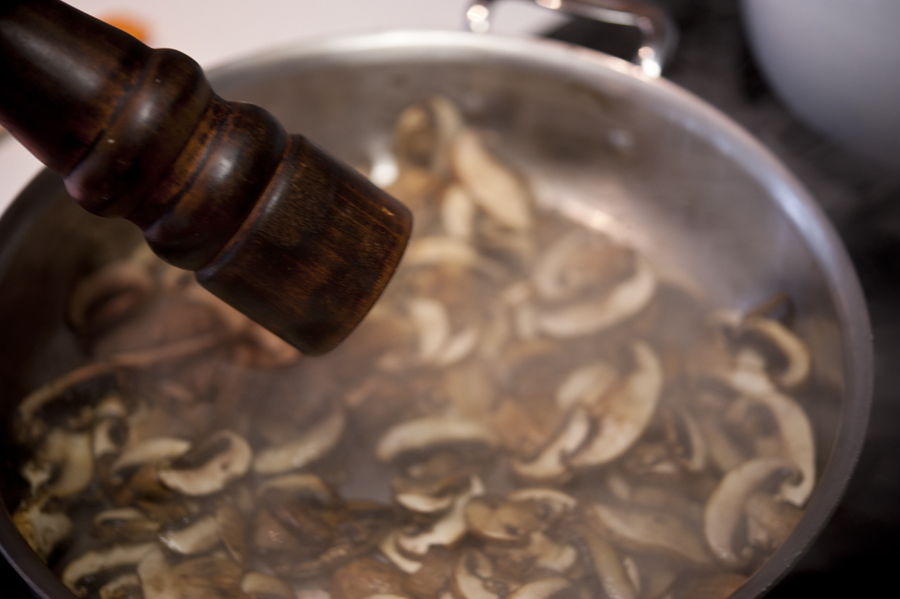 Give them a few turns of pepper and let them cool off the heat while you tend to the asparagus.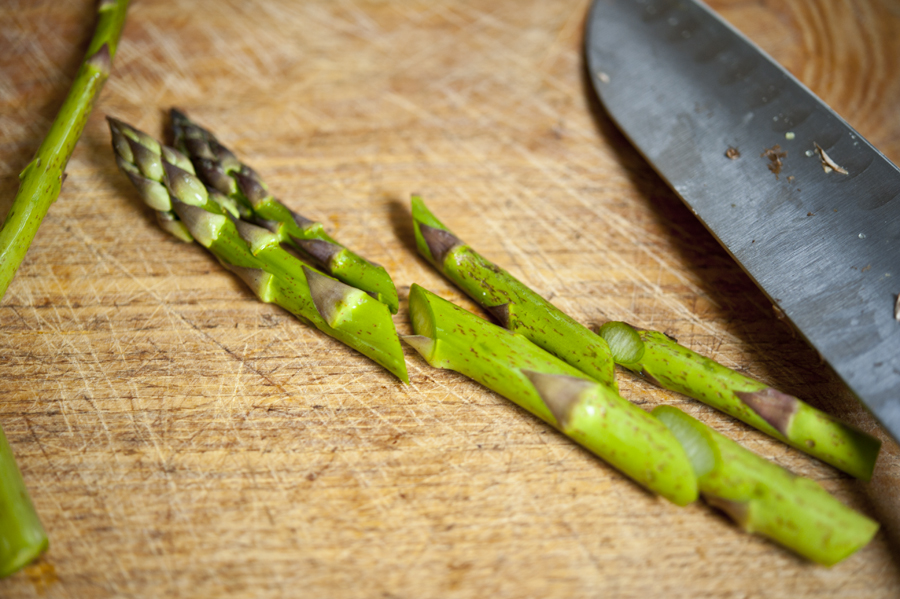 The asparagus can be cut in any way you please. I went for diagonals because it looks nice, but you could cut them lengthwise as well.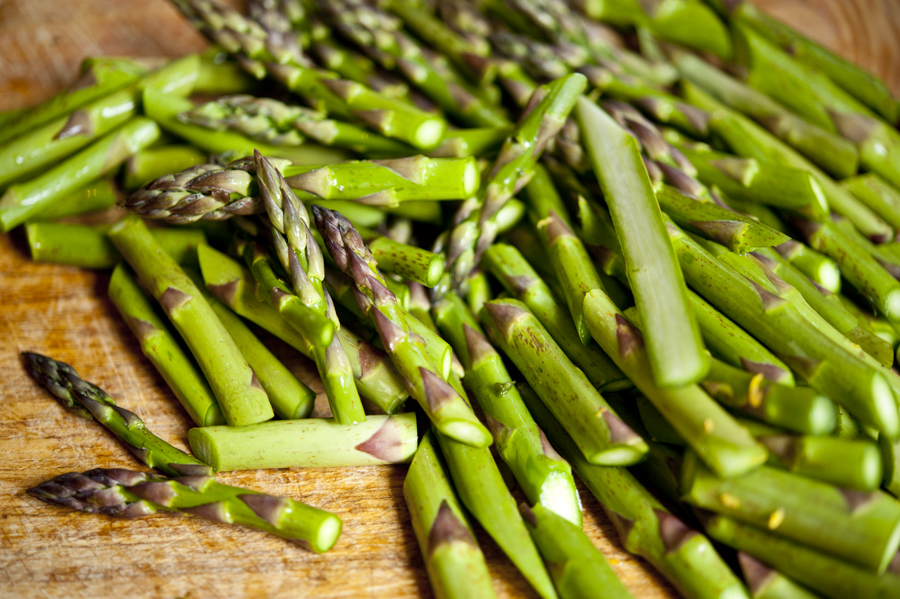 Slice them all as uniformly as possible so that they cook evenly.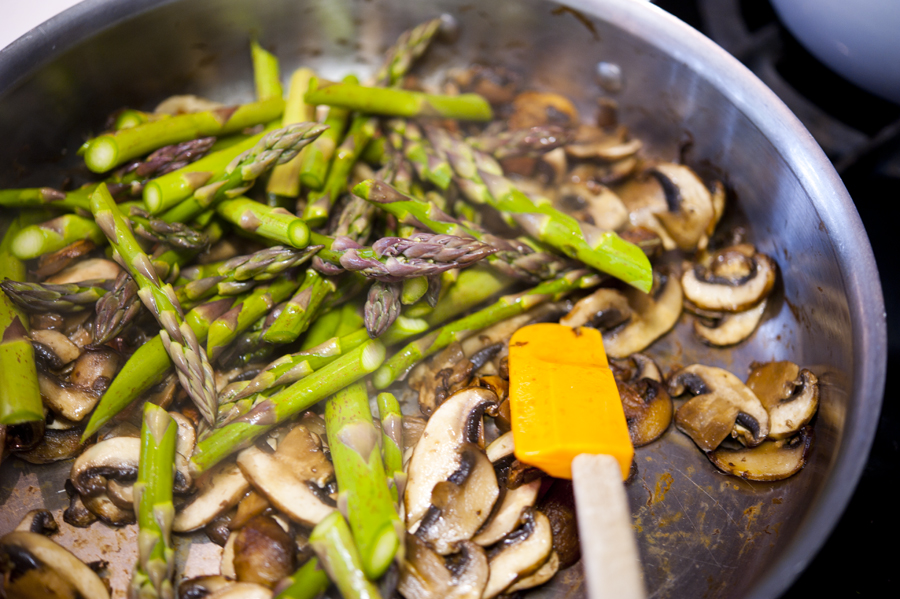 Then toss them in with the mushrooms and sauté them briefly.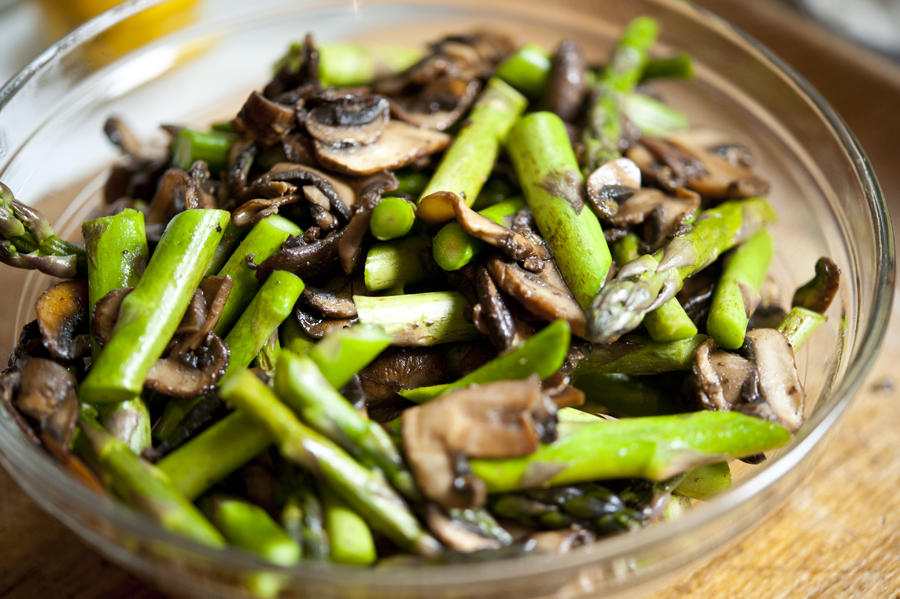 Add this whole mixture to a bowl and let it cool for a few minutes.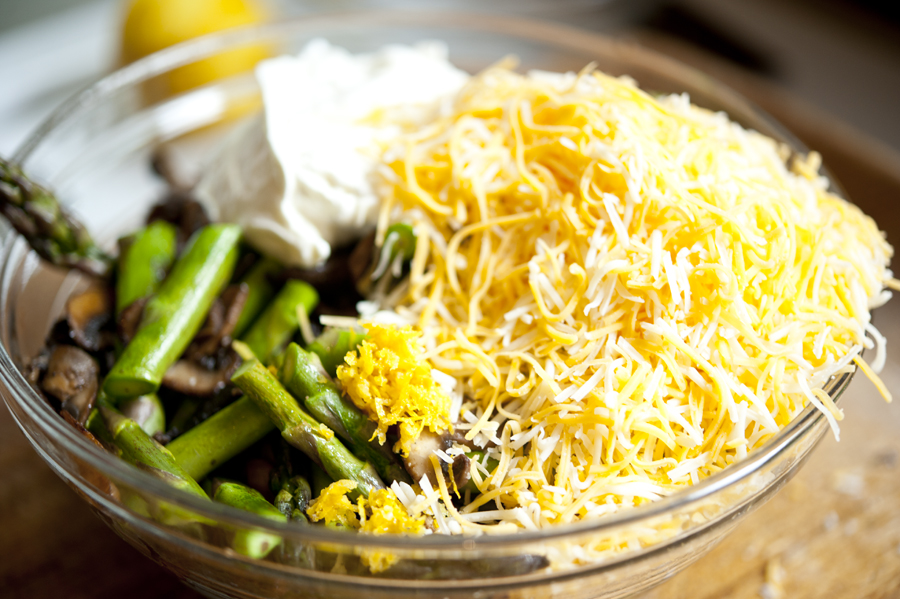 Then add the sour cream, cheese, and lemon zest and give it a stir so that it is nicely incorporated.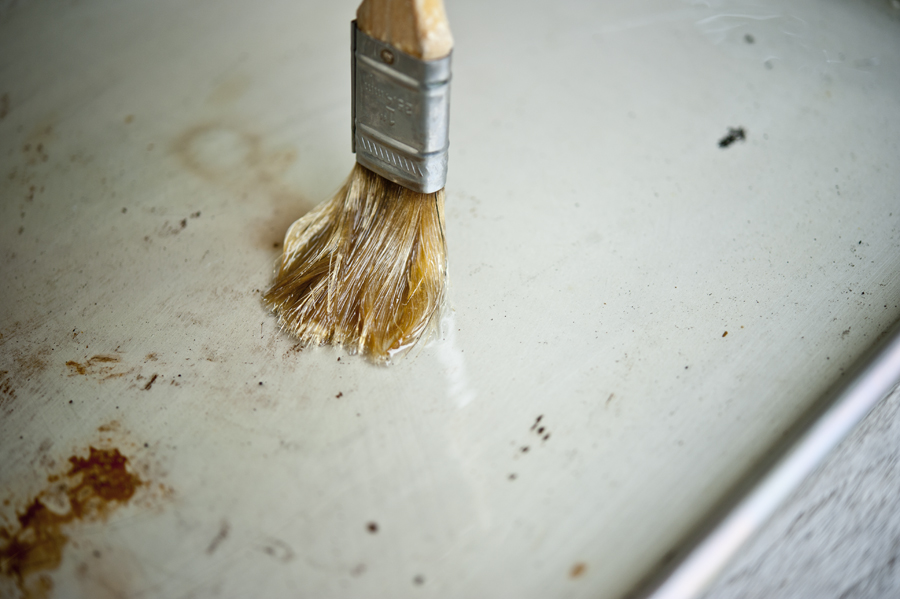 Then you preheat the oven to 400ºF and grease a sheet tray. Hopefully yours doesn't look as sad as mine—or as "loved," as I like to say.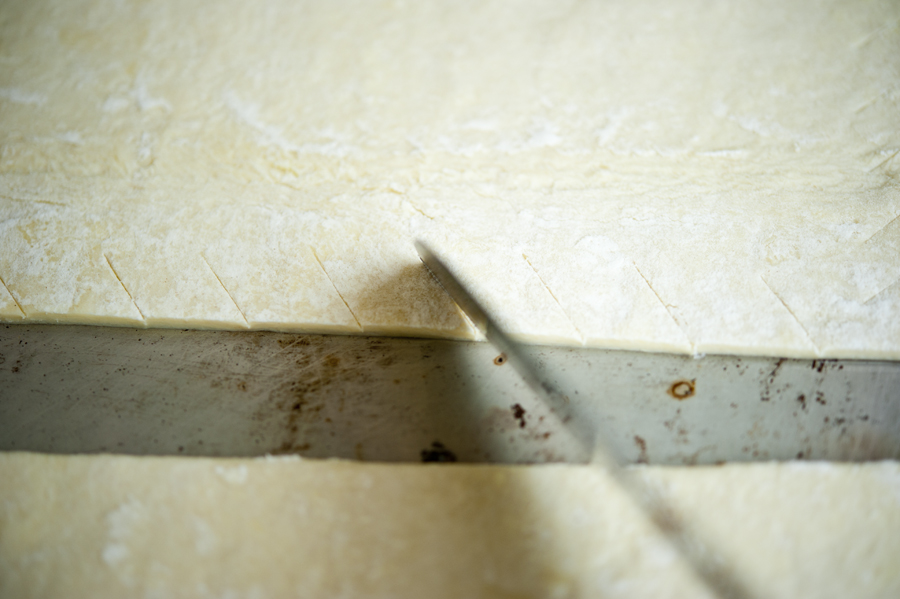 Cut the puff pastry into whatever shapes you'd like. You could do small single serving squares or longer rectangular tarts that you can then cut later. Score the edges all the way around.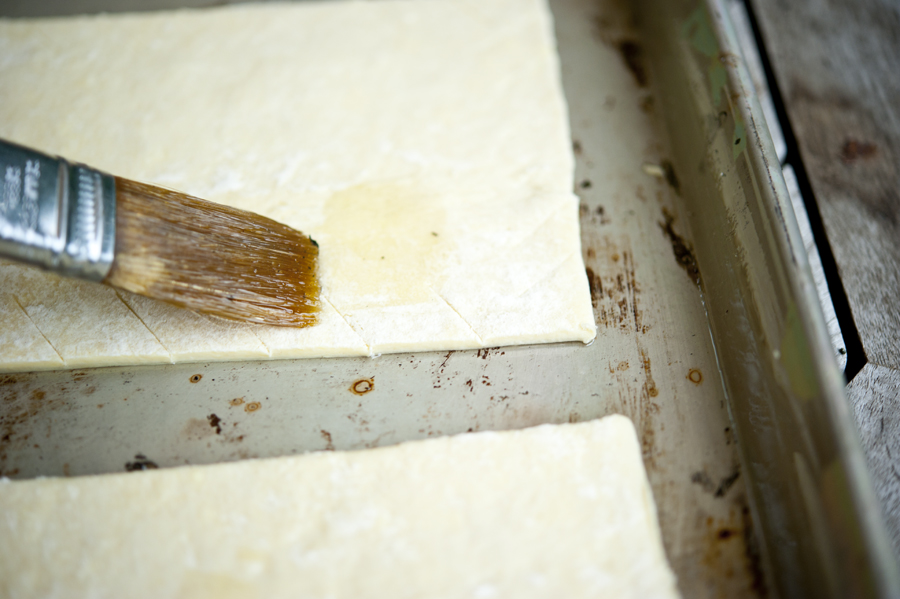 Brush the puff pastry with a little oil…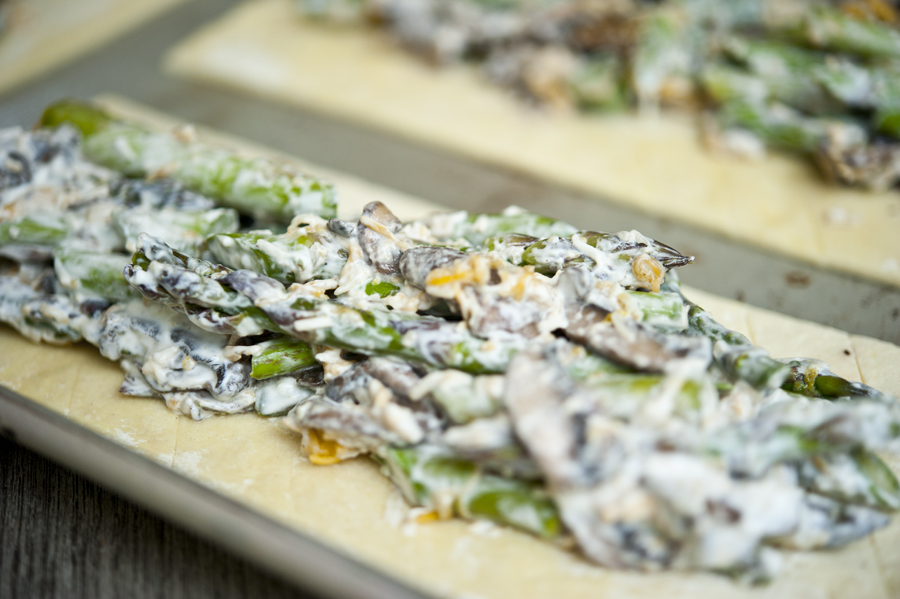 And pile the mixture on top, making sure to leave at least 1 inch around all sides.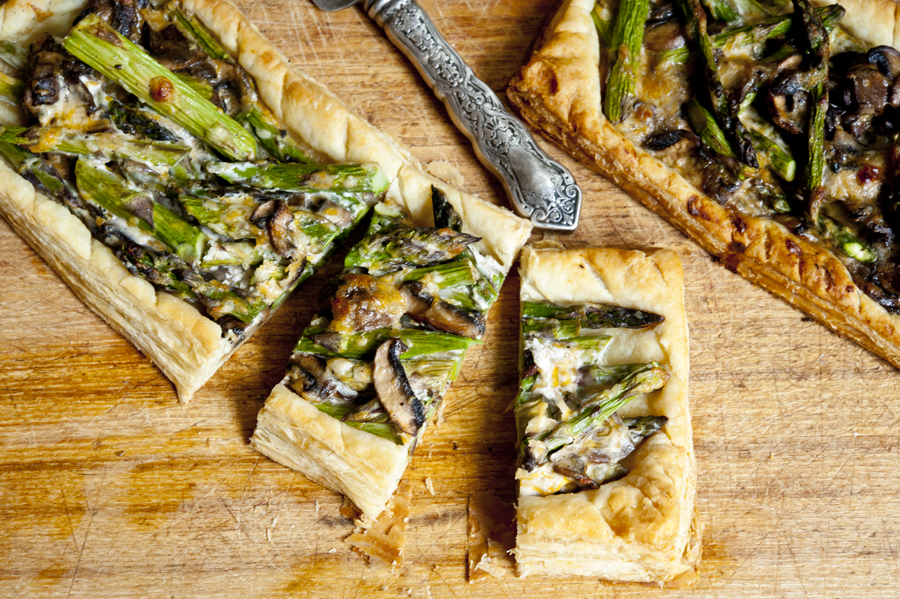 In about 20 minutes, you will have this very easy, very delicious asparagus cheese tart, perfect for a last-minute meal or party food. Give this a try sometime! And thanks to Harlie for such a great recipe. Visit her blog, One Bakin' Blonde, for more of her recipes!
Printable Recipe
Description
A small and simple appetizer made with a citrusy bite!
Ingredients
2 pieces Thawed Puff Pastry
10 ounces, weight Fresh Sliced Mushrooms
1 teaspoon Sea Salt, Divided
½ teaspoons Black Pepper, Divided
1 pound Fresh Asparagus
1 teaspoon Lemon Zest
1 cup Shredded Cheese
½ cups Sour Cream
Preparation Instructions
1. Preheat oven to 400ºF.
2. Roll out the pastry sheet and cut into 6 small squares.
3. Using a small knife, score a ½" border around the inside edge of each square and place on a greased baking sheet.
4. Sauté mushrooms in a skillet and add half of the salt and pepper.
5. Transfer to a large bowl and cool.
6. Cut asparagus on the diagonal into 1" pieces and add to the mushroom mixture.
7. Add in lemon zest, remaining salt and pepper, cheese and sour cream.
8. Spoon filling on the pastry squares, leaving ½" border.
9. Bake 20 to 22 minutes.


_______________________________________
There's so much to say about Georgia, we don't know where to start. Leaving Wall Street for the French Culinary Institute, followed by a stint at the Gramercy Tavern and La Chassagnette in France, her passion for food and food traditions are evident and inspiring. Visit her site at Georgia Pellegrini, where you'll find more recipes, photos, learn all about her wonderful book Food Heroes, and enjoy her latest adventures.