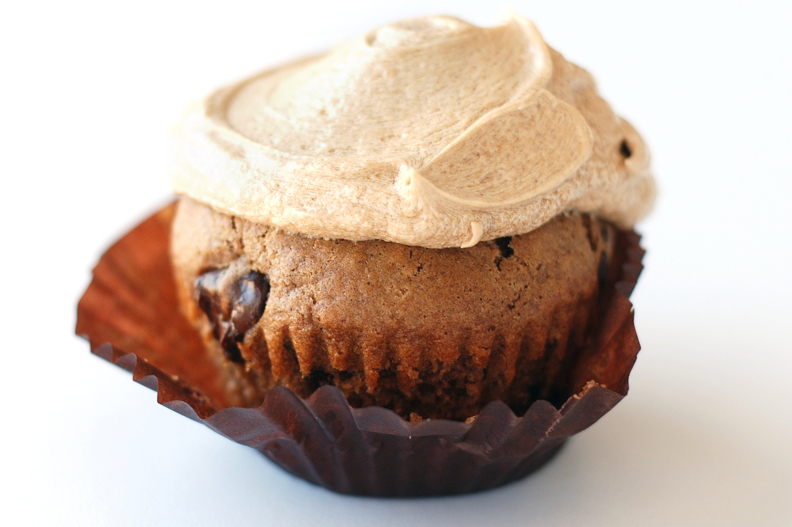 Looking for a way to get your daily dose of caffeine? These muffins are a scrumptious alternative (or addition) to your morning cup.
Today's recipe, brought to us by nancypants, is a wonderful brew of flavors: spicy cinnamon, intense coffee, dark chocolate.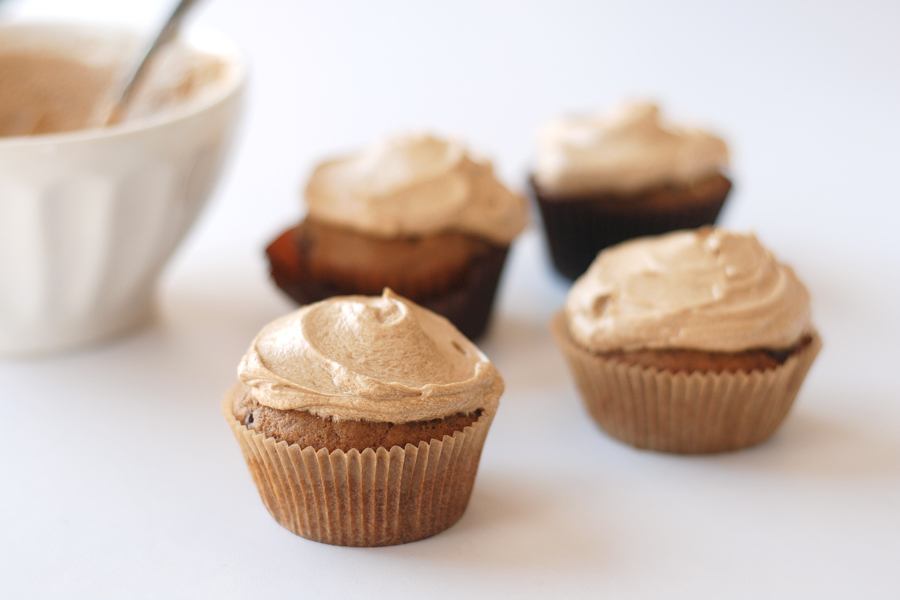 My dad, a coffee enthusiast, especially loved the frosting. "That has such a great coffee flavor," he raved. And though I'm usually not a frosting lover, I have to admit that it was my favorite part.
Ready to see how to make them?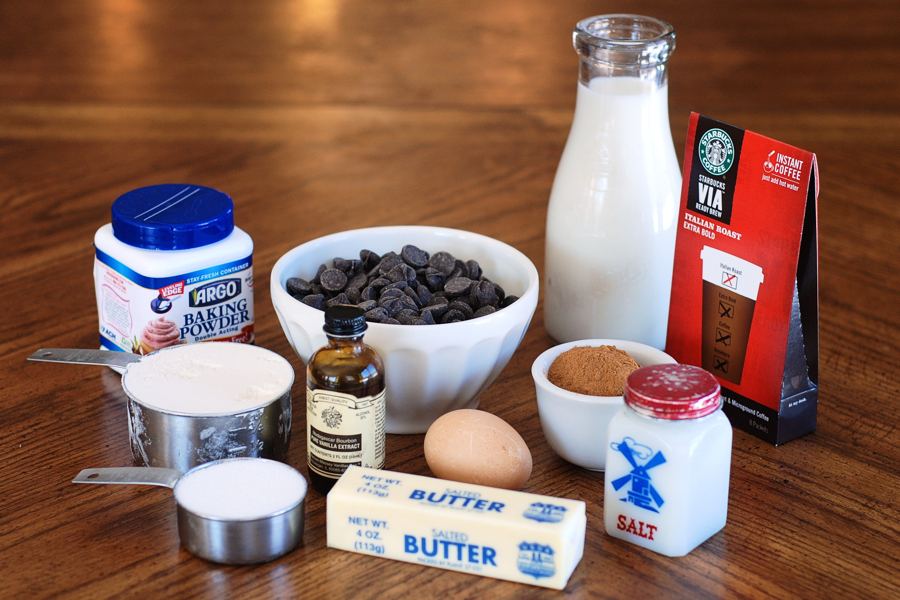 Here's what you'll need: butter, sugar, flour, baking powder, salt, cinnamon, milk, egg, Via instant coffee, vanilla extract, and chocolate chips.
Editor's Note: This post is not sponsored by Starbucks. Any instant coffee will work, but Via works particularly well.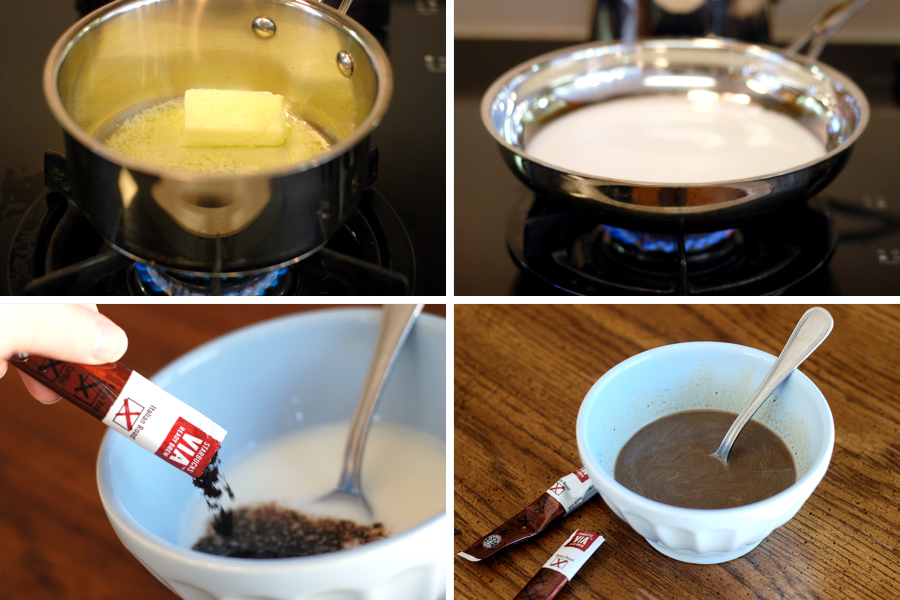 Begin by preheating your oven to 375° F. Melt the butter. Warm the milk. Dissolve the coffee in the warm milk.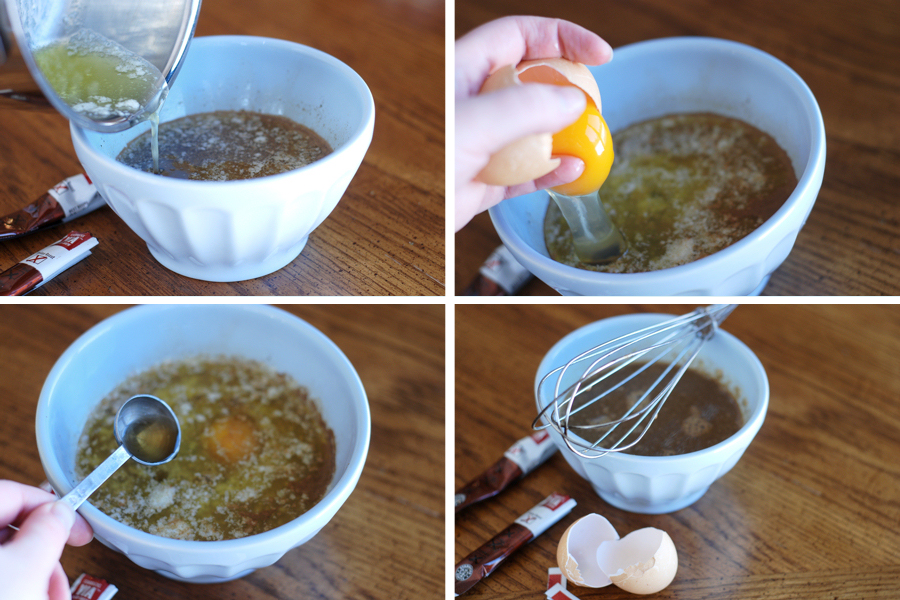 Add the melted butter, egg, and vanilla extract to the coffee/milk mixture.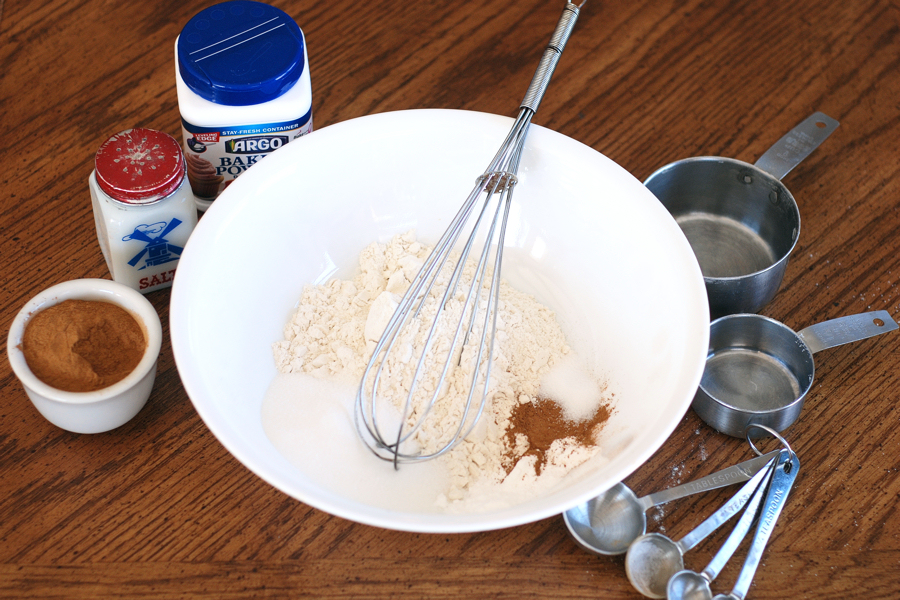 In a separate bowl, whisk together the flour, sugar, baking powder, salt, and cinnamon.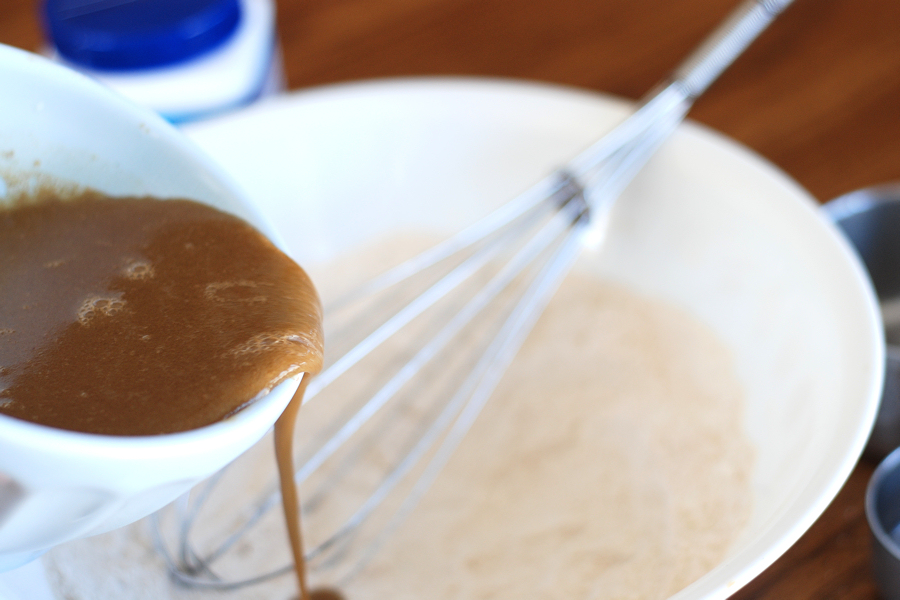 Pour the wet ingredients into a well in the center of the dry ingredients.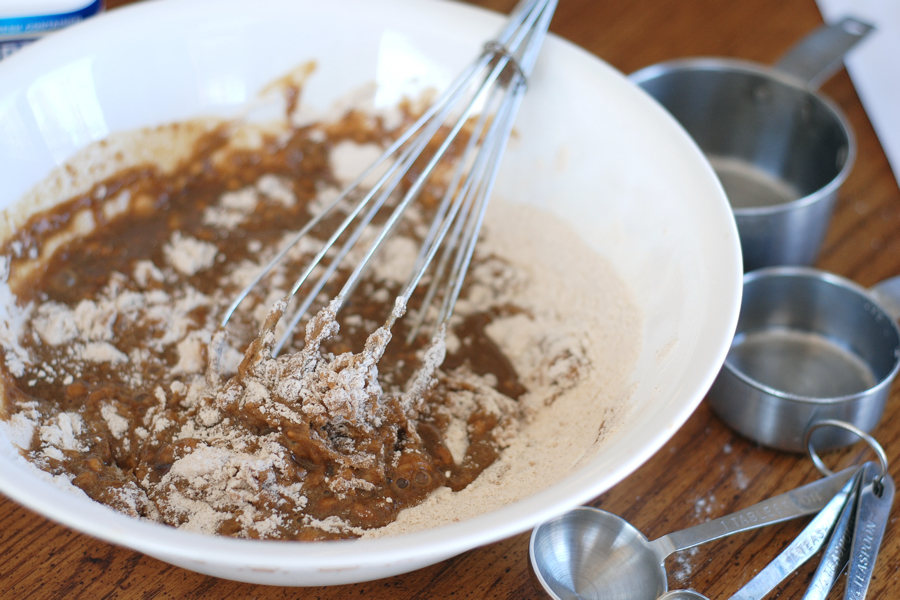 Mix together.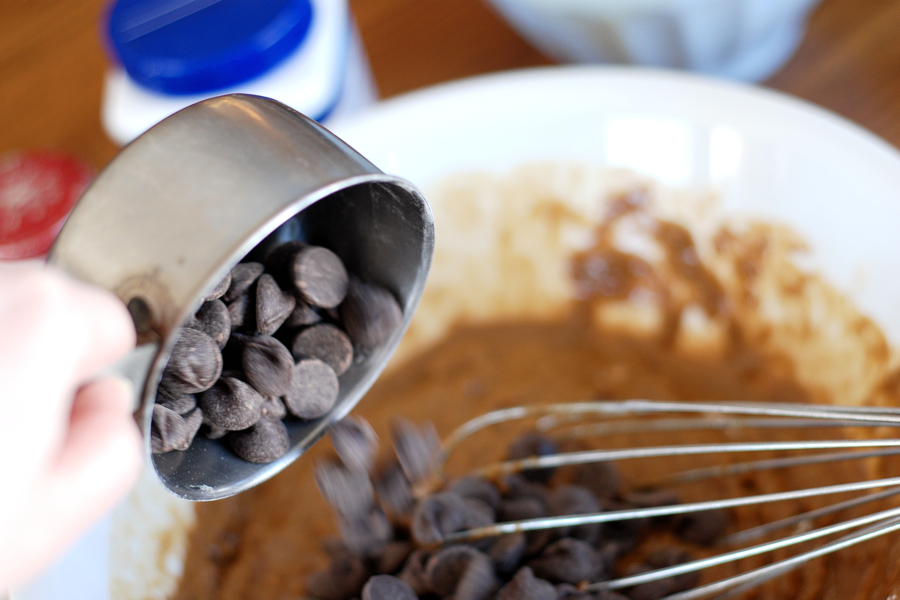 Stir in the chocolate chips.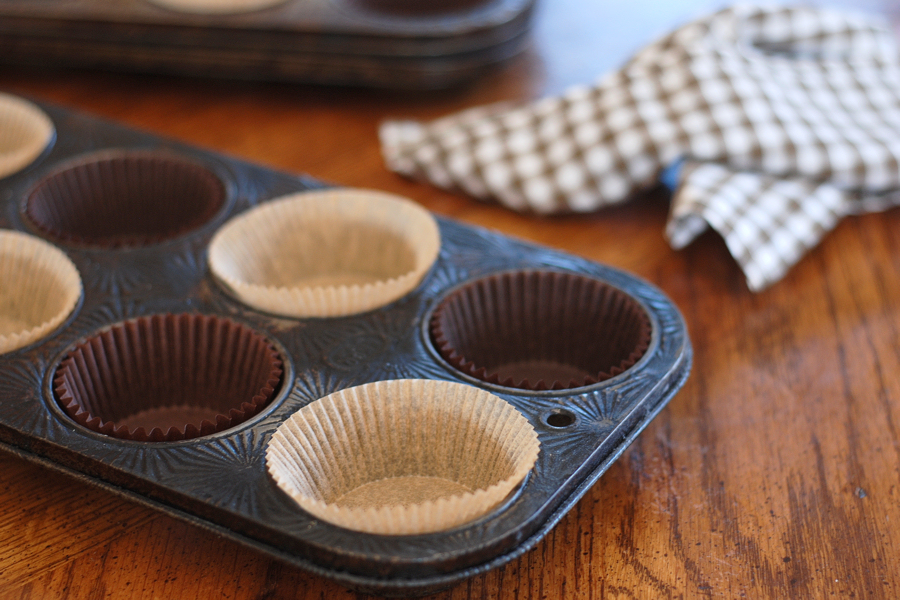 Grease or line you muffin tins with papers.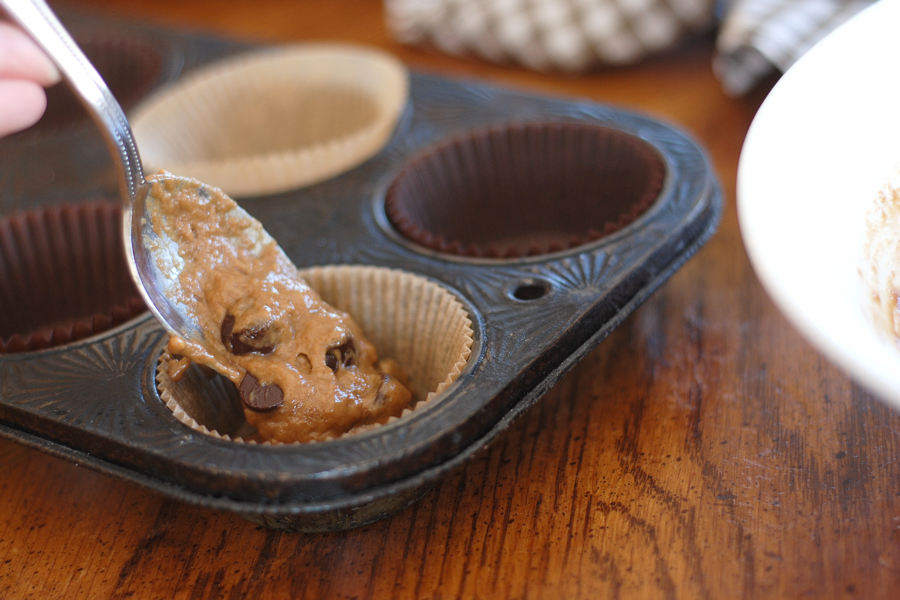 Fill the muffin cups 2/3 full with the batter.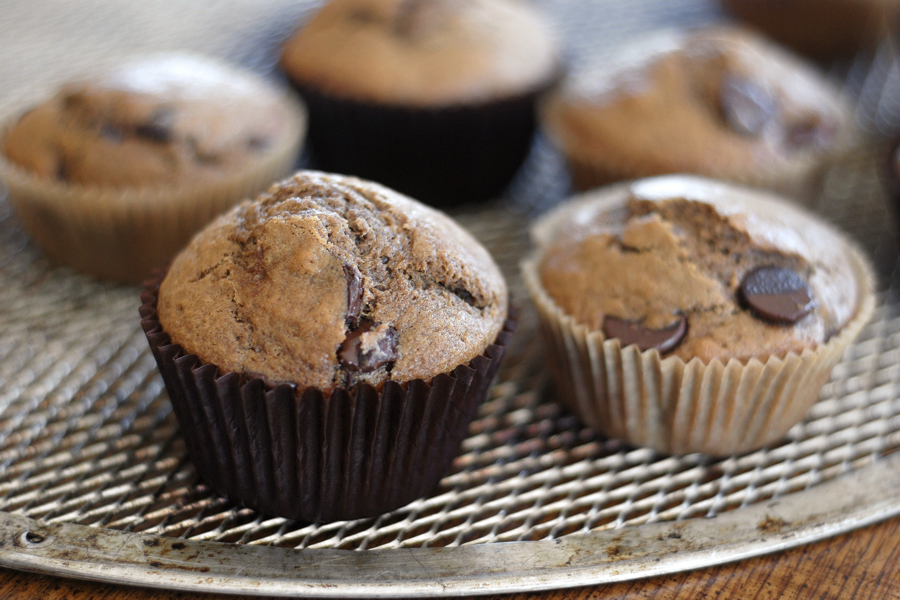 Bake in the preheated 375°F oven for 17–20 minutes. Cool completely.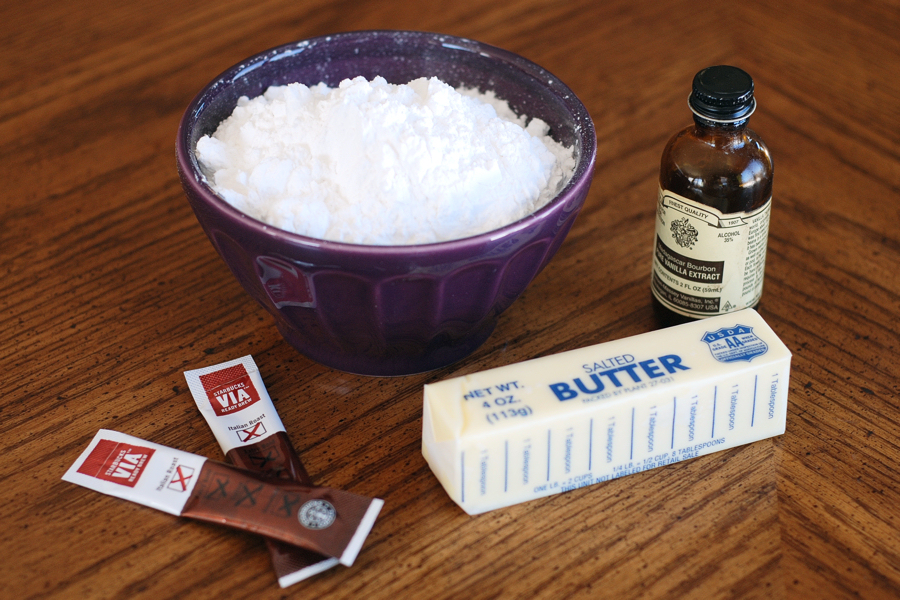 While the muffins are baking, make the icing. You'll need butter, powdered sugar, vanilla, Via instant coffee, and water.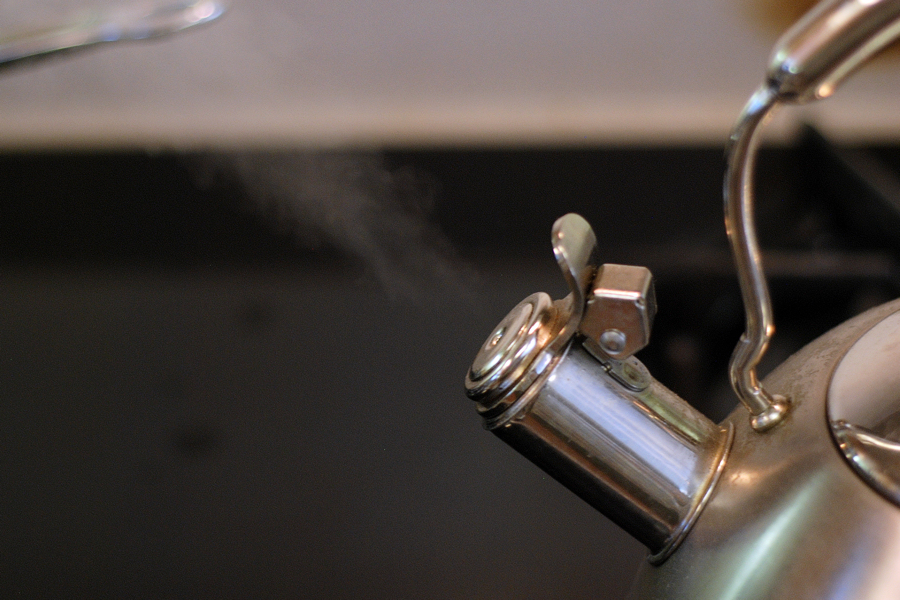 Bring some water to a boil.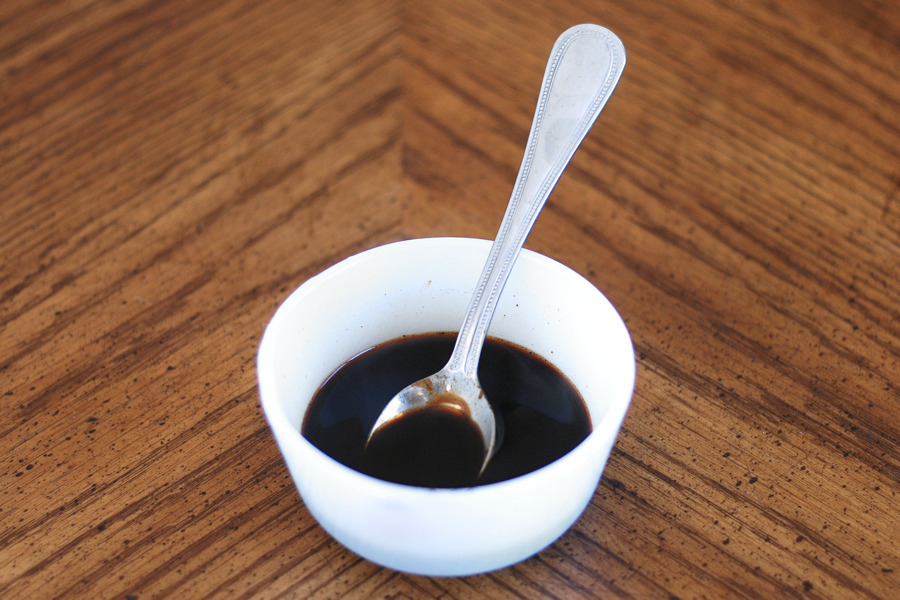 Dissolve the coffee in a tablespoon of the water.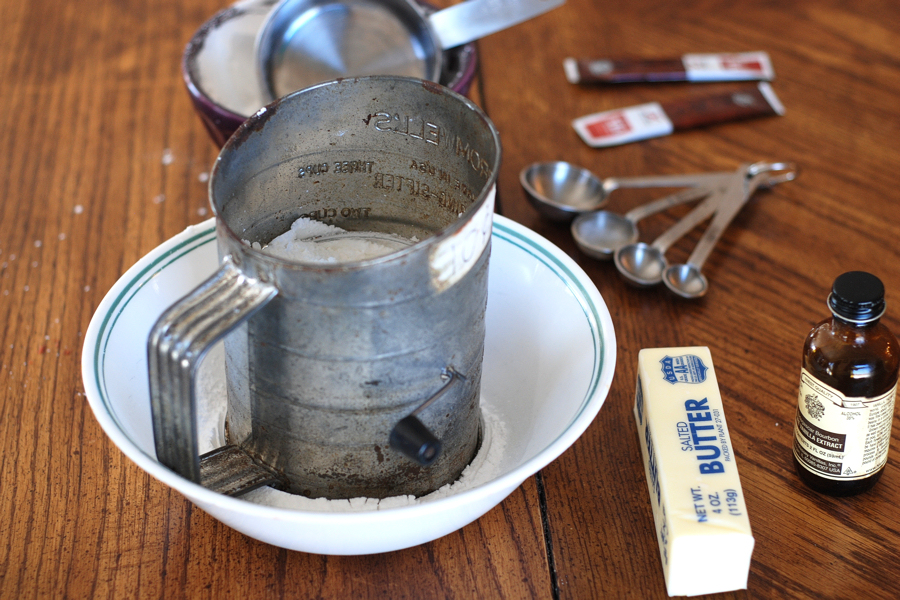 Sift the powdered sugar into a bowl. You should use a larger bowl than I did. It gets messy…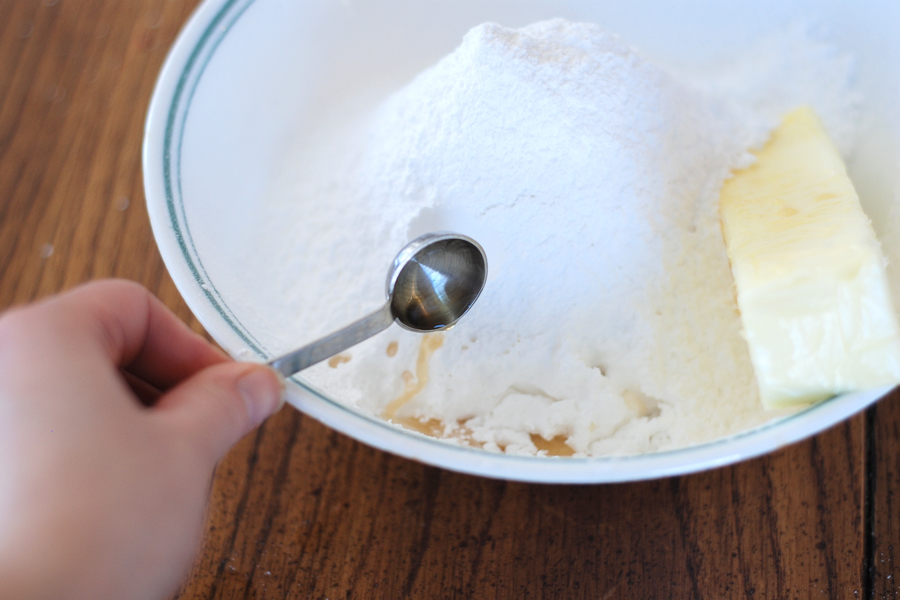 Add the vanilla and butter.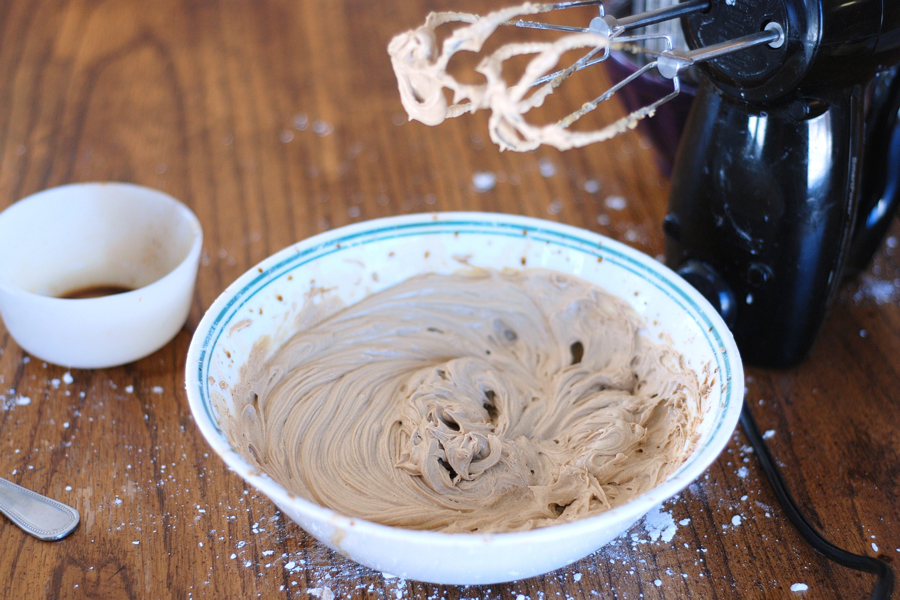 Beat the butter, sugar and vanilla until well-combined. Add the coffee. See? Told you it'd get messy.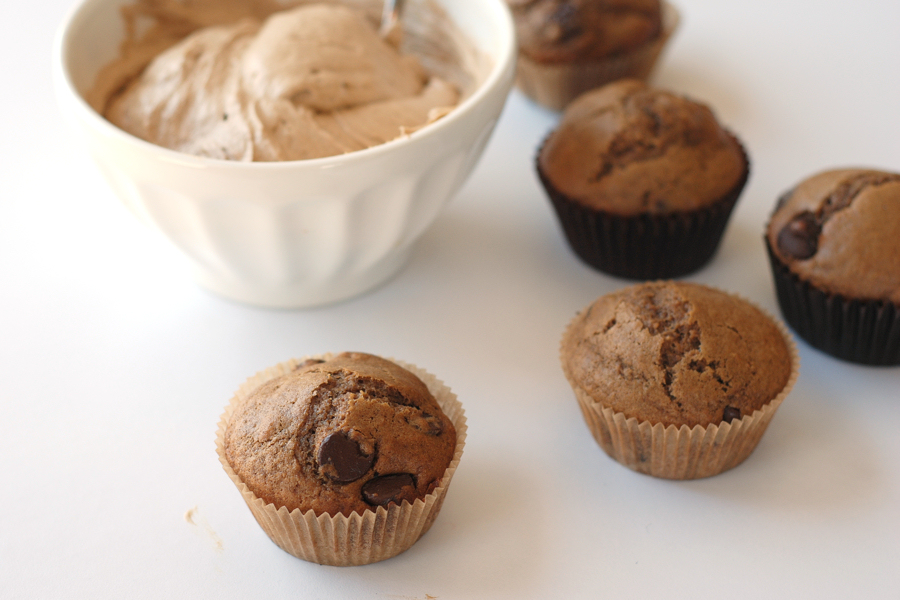 When the muffins are completely cool, add the frosting.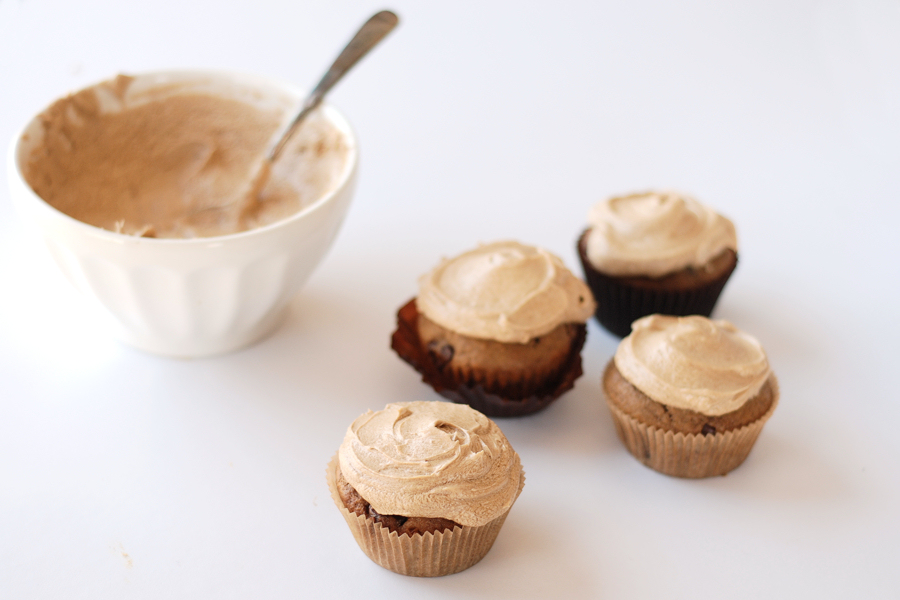 Notes:
1. Make sure you wait until the muffins are completely cooled until you add the frosting. If you don't wait, the frosting will melt.
2. My sister thought the cinnamon in the muffins was a little odd. I thought it was lovely. If you aren't a big cinnamon fan, you could easily leave it out.
3. You may find that, when you add the coffee, the icing will separate a little. Not to worry! If doesn't harm it a bit.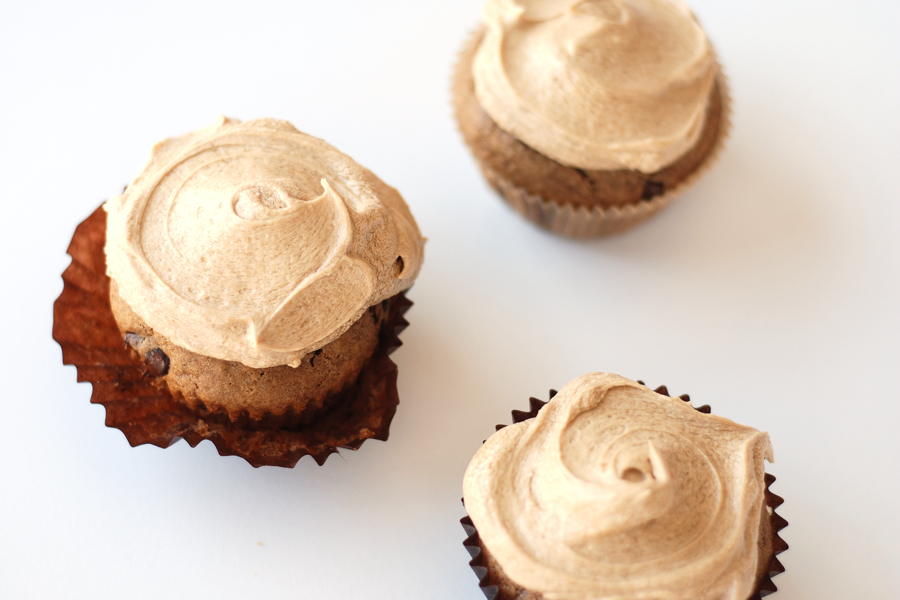 Thank you, Nancy, for sharing this yummy recipe with us! (Nancy's blog is Consider the Lilies, where she shares her poetry and photography.)
Printable Recipe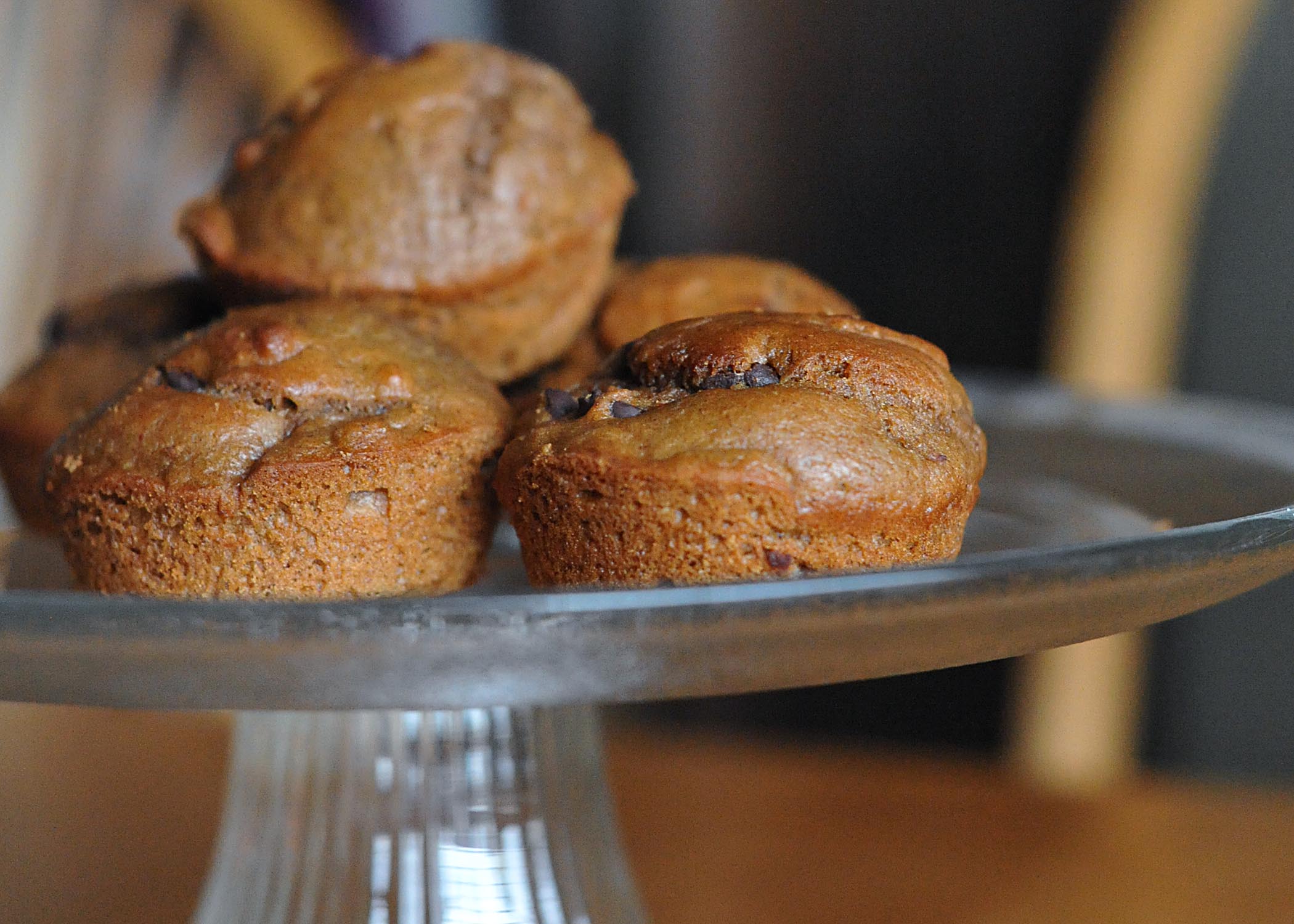 Description
Delectable kick-start-your-morning-muffins that might just help you get through the morning and bed down your chocolate craving at the same time. This is a recipe from a friend of mine that I have altered a bit. Enjoy!
Ingredients
FOR THE MUFFINS:
2 packages Starbucks Via Instant Coffee
½ cups Warm Milk
¼ cups Melted Margarine
1 whole Egg
1 teaspoon Vanilla
1 cup Flour
⅓ cups Sugar
1-½ teaspoon Baking Powder
1 teaspoon Cinnamon
½ teaspoons Salt
1 cup Chocolate Chips
_____
FOR THE ICING (optional):
½ cups Butter, Softened
2 cups Powdered Sugar, Or More As Needed
½ teaspoons Vanilla
2 packages Starbucks Via Instant Coffee
1 Tablespoon Boiling Water
Preparation Instructions
Dissolve Starbucks Via instant coffee in warm milk. Stir and mash with a spoon up against the side of the bowl until instant coffee is completely dissolved. Next, add melted margarine, egg and vanilla and whisk until combined.
In another bowl, combine flour, sugar, baking powder, cinnamon and salt.
Pour wet ingredients into a well in the center of the dry ingredients and stir well to incorporate completely. Finally, stir in the chocolate chips.
Fill muffin tins 2/3 full and bake at 375° for 17-20 minutes.
These muffins are pretty sweet and caffeinated, so the icing is really just a much quicker way to send you into some kind of sugar or caffeine-induced coma. You don't really need it.
BUT should you choose to heed no warning and care nothing for your pancreas and make the icing anyway, start by beating together the butter, sifted powdered sugar (which you can use more than two cups of to attain the right consistency) and vanilla. In a small bowl, mix the Via Instant Coffee together with the boiling water until coffee is dissolved. Add it to the butter mixture and mix until fully incorporated. And now if you have gone and done this, you have probably inadvertently crossed that faded line from the muffin world into the cupcake world. C'est la vie!


_______________________________________
Erica Berge shares her wonderful recipes and amazing food photography on her blog, Cooking for Seven. She also writes about crafts and posts more of her beautiful photography in her personal blog, EricaLea.com. There really isn't much that this amazing young lady can't do, and we're thrilled she does some of it here.