I'm so excited to introduce Jenna of Eat, Live, Run as our newest contributor here at the Tasty Kitchen Blog. She's a doll who dearly loves the TK community. She also has quite the recipe box and it just keeps growing every day. We're absolutely thrilled to have her! –Ree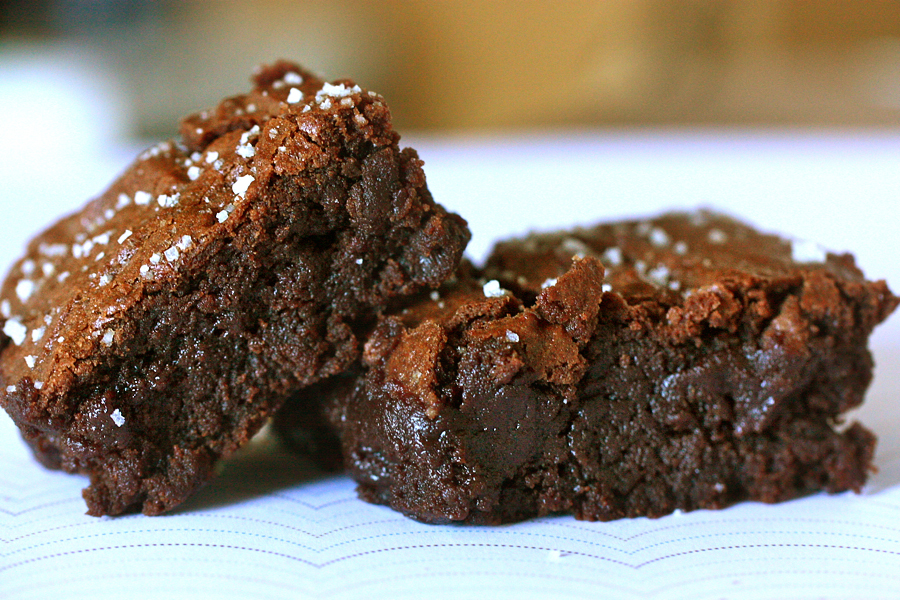 The first moment I saw Jennifer's recipe for Salted Fudge Brownies, I knew I had to bake them as soon as possible. As a self-professed (dark) chocoholic with an affinity towards anything sprinkled with sea salt, these brownies were made for me.
My absolute favorite sweet treat and guilty pleasure is a Lindt Dark Chocolate with a Touch of Sea Salt bar, and I've been known to hide four or five of them in my secret "chocolate drawer" at any one time. I go crazy for that sweet/savory combination and, of course, you can never have too much chocolate.
To say that Jennifer's brownies are delicious and fudge-like is an understatement. They positively melt in your mouth with a rich, creamy texture and intense flavor that is only heightened by the addition of salt. After baking them, I brought them to a church function where they were promptly deemed "the best brownies ever."
Do yourself a favor and bake these today. You won't be sorry.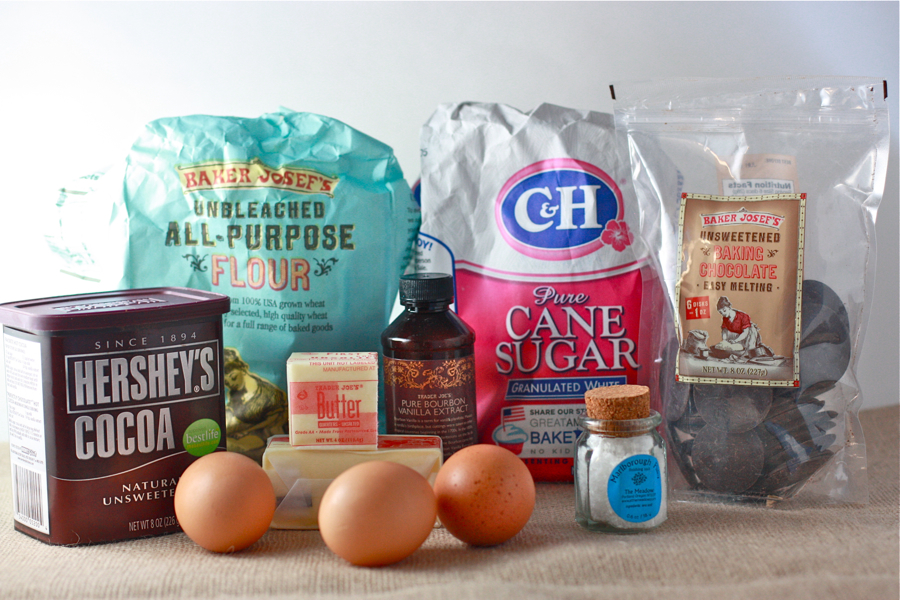 The ingredients are simple and pretty standard. Nothing you probably don't have in your kitchen already! I love that. Because I don't know about you, but when I need a brownie, I need a brownie fast.
So, first things first. Preheat your oven to 350 degrees.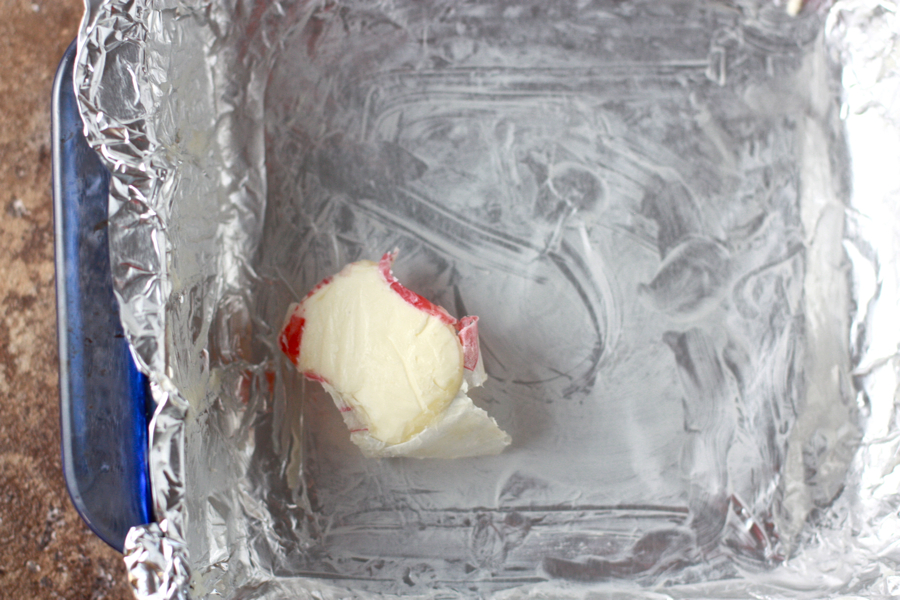 Butter and foil an eight-inch square pan. It's a good idea to leave the foil hanging over the sides a bit so you can easily lift the brownies out later!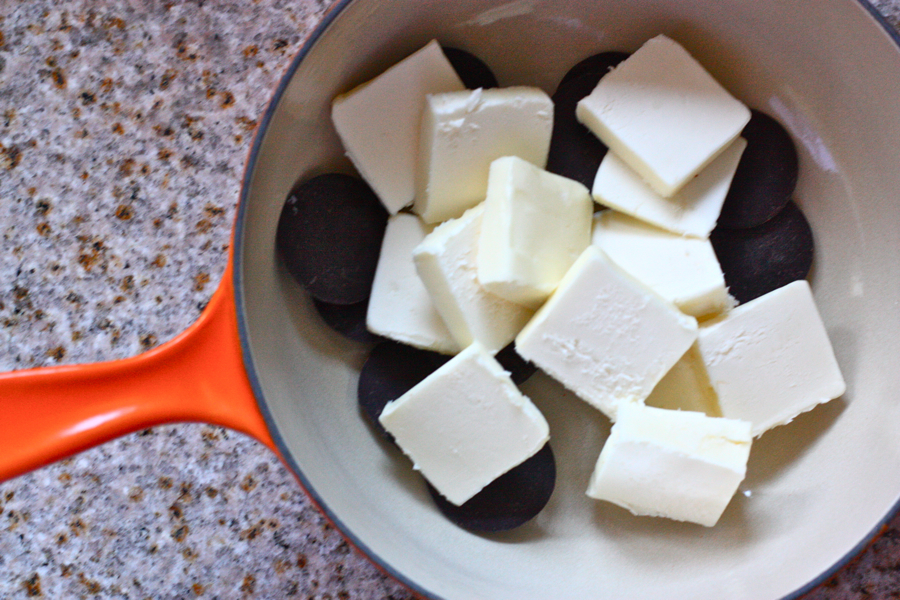 Next, melt together the unsweetened chocolate and butter in a saucepan over very low heat. Be careful here, you don't want the chocolate to burn!
Once the chocolate and butter have melted together and are smooth, take the pan off the heat and transfer to a bowl.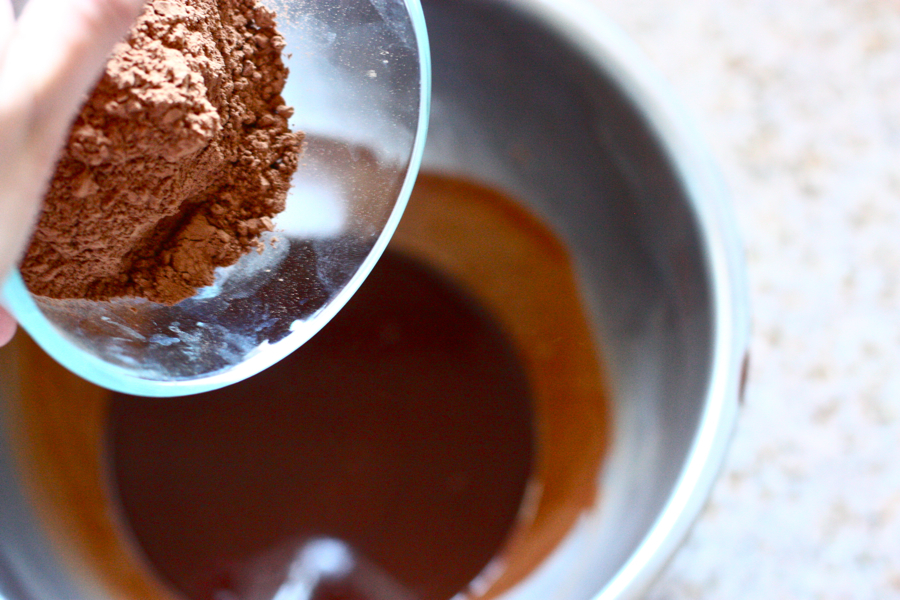 Then, add cocoa powder …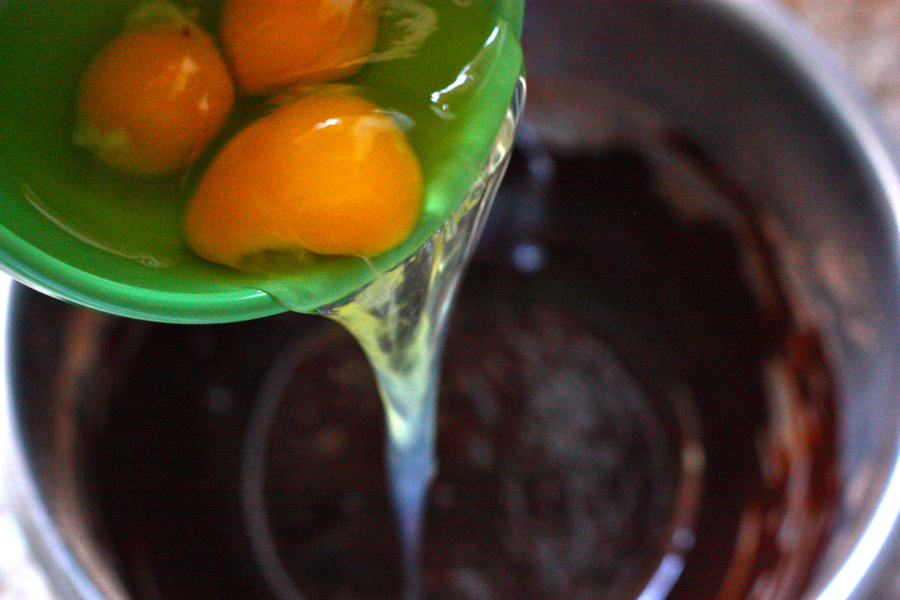 Three eggs …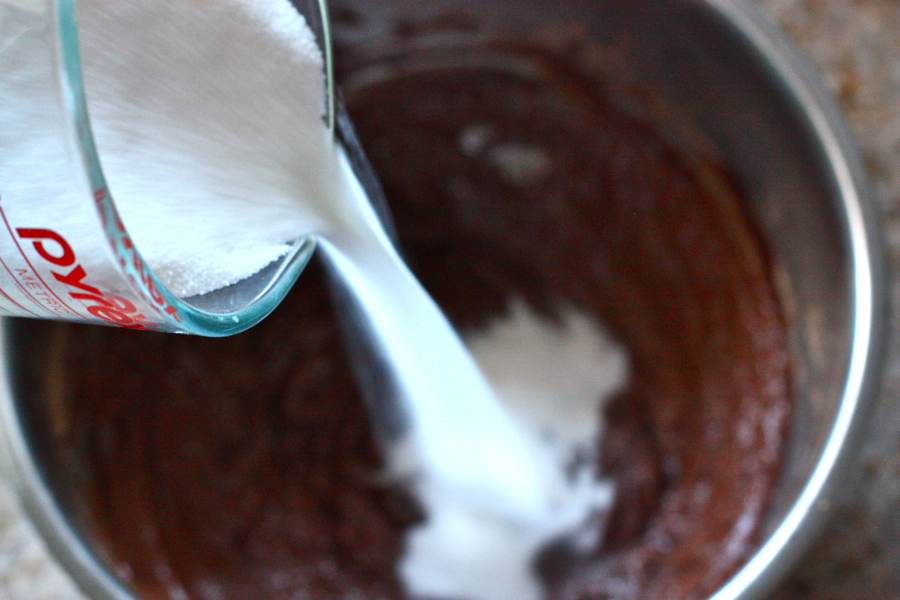 Two cups sugar …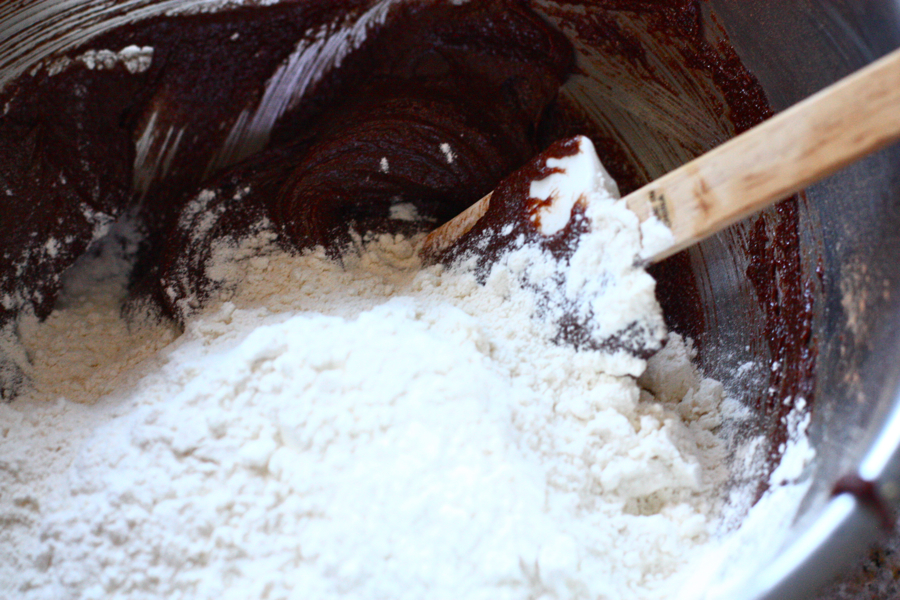 And the flour and vanilla.
Mix until smooth (batter will be thick!) and then pour all that deliciousness into your already greased and lined pan. It's pretty much mandatory to lick the spoon here—no chocolate should ever go to waste!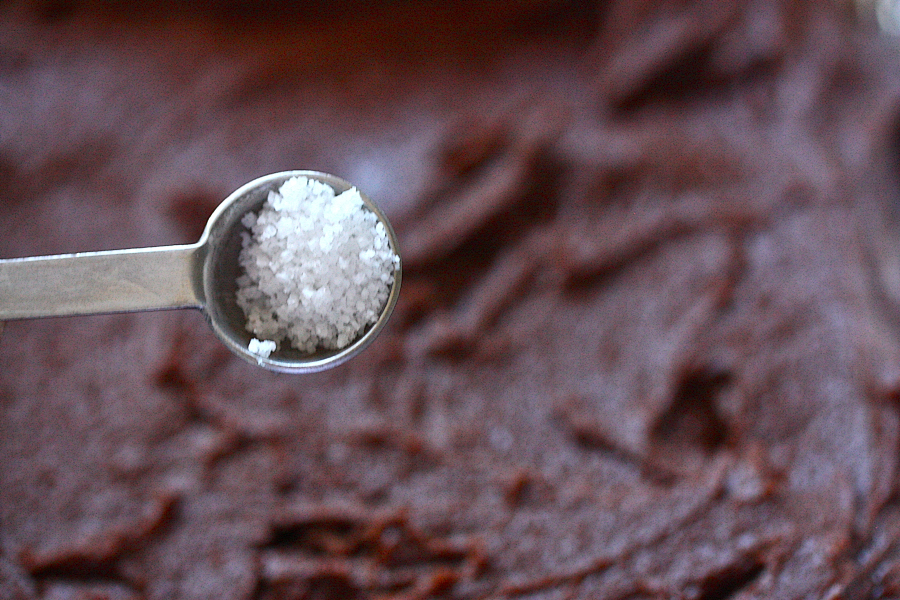 Finally, sprinkle sea salt all over the top.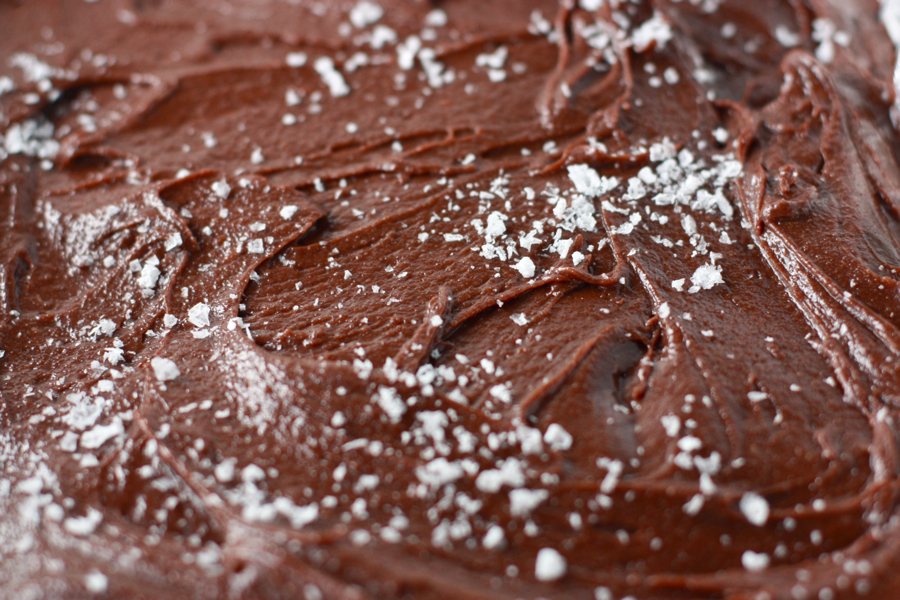 Don't hesitate: just do it.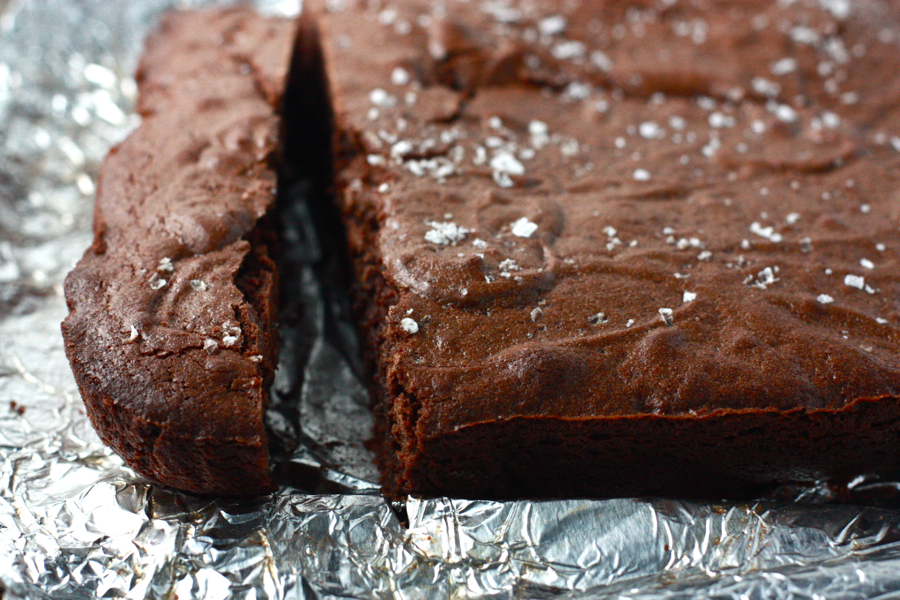 Jennifer says to bake for about 35 minutes, but I ended up baking for 40 minutes because they weren't quite done. You want the center to still be slightly gooey but the edges to pull away from the sides of the pan. When you insert a toothpick in the center, it still should have some of that yummy brownie batter on it.
Now comes the hard part! Let your brownies cool for ten minutes on the counter and then stick them in the fridge for an hour. I know, I know … use this time to wash your dishes and walk the dog.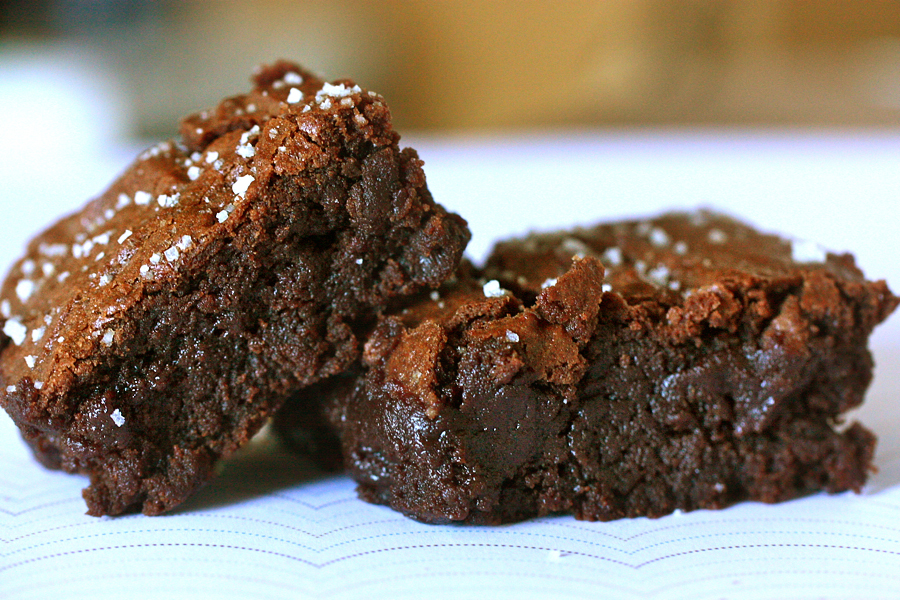 It's hard to wait, but the end result is definitely worth it!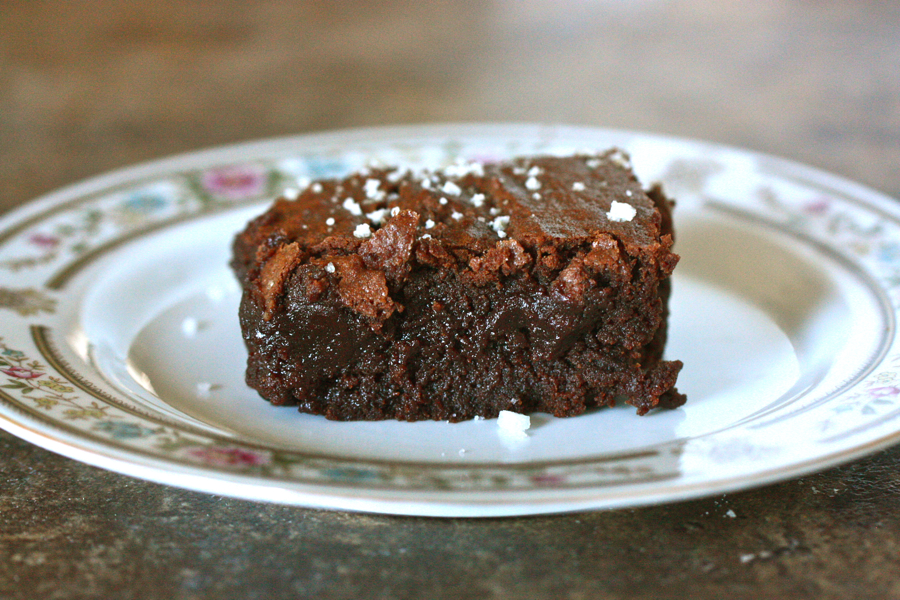 They really are the best brownies I've ever had, and that's saying something! A huge thank you to Jennifer for submitting such a winner! (And another thank you to Food & Wine, where Jennifer discovered this recipe.) Visit her blog, Jennifer Cooks, for more of her recipes and beautiful food photography.
Printable Recipe
See post on Jennifer | JenniferCooks.com's site!
Description
Salty and sweet … mmm.
I found this recipe on the Food & Wine website and it has now become my all-time favorite brownie recipe!
Ingredients
1-½ stick Butter
2 ounces, weight Unsweetened Chocolate, Finely Chopped
¼ cups Plus 2 Tablespoons Unsweetened Cocoa Powder
2 cups Sugar
3 whole Eggs
1-½ teaspoon Pure Vanilla Extract
1 cup All-purpose Flour
½ teaspoons Maldon Sea Salt
Preparation Instructions
1. Preheat the oven to 350°. Place two large pieces of foil in a 9-inch square metal cake pan with foil, draping the foil over the edges. Spray foil with cooking spray.
2. Melt the butter with the unsweetened chocolate over very low heat, stirring occasionally. Remove from the heat. Whisk to combine. Add the cocoa, sugar, eggs, vanilla and flour. Pour the batter into the prepared pan and smooth the surface with a rubber spatula. Grind sea salt evenly over the batter. Using a butter knife, swirl the salt into the batter. Grind a little extra on top, making sure to sprinkle it evenly and leave it setting on top of the batter.
3. Bake for about 35 minutes, until the edge is set but the center is still a bit soft and a toothpick inserted into the center comes out coated with a little of the batter. Cool at room temperature in the pan for about an hour, then refrigerate just until they are firm. Lift the brownies from the pan and remove foil. Cut the brownies into 12 or 16 squares.


_______________________________________
Jenna is a food writer who has worked as a pastry chef and bread baker. She's every bit as sweet and lovely inside as she is outside. Her blog Eat, Live, Run has great recipes, travel stories, and the perfect slogan: "Celebrating life, one crumb at a time."