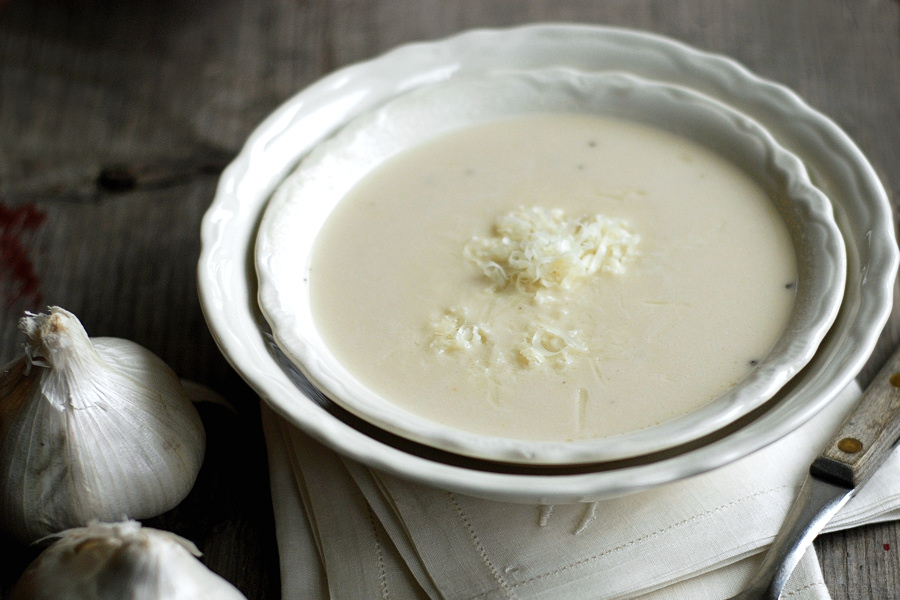 Are you ready for this?
Garlic. Onions. Cream. White wine. Oh, yes. These are just a few of the ingredients that combine to make this wonderful, creamy soup, brought to us by n8tivenyer.
I made this soup for our family. It was a big hit. Dad loved it—had several bowls of it. Even Grandma said it was very good.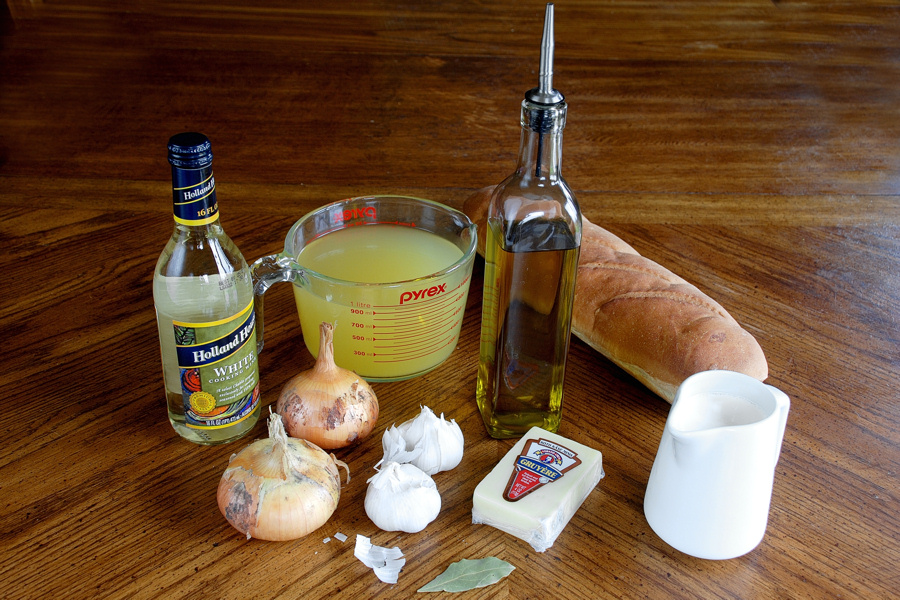 Here's what you'll need: white wine, chicken stock, olive oil, French bread, heavy cream, Gruyère cheese, garlic, onions, and a bay leaf.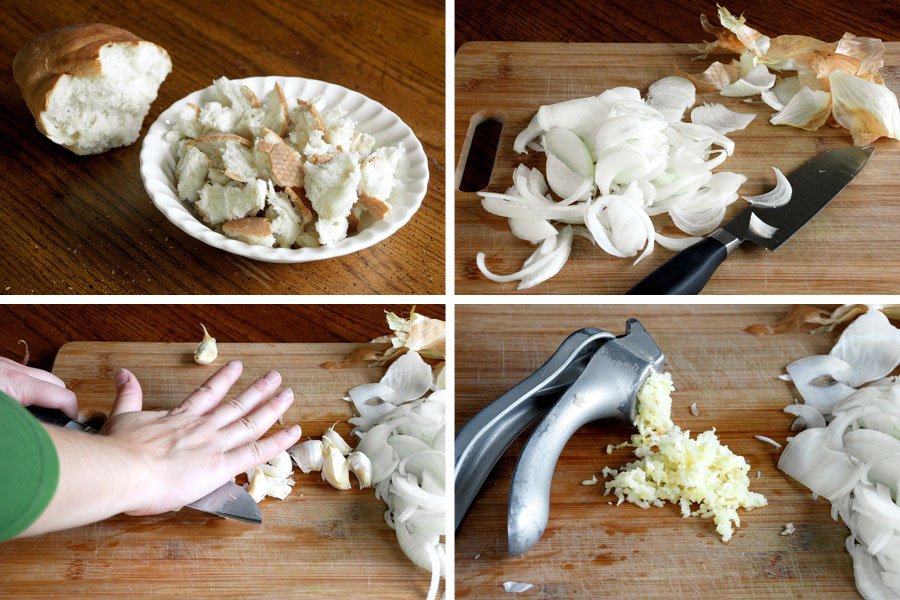 Begin by prepping your ingredients. Tear the bread into small pieces. Slice the onion thinly. Smash the garlic, peel, and crush with a garlic press.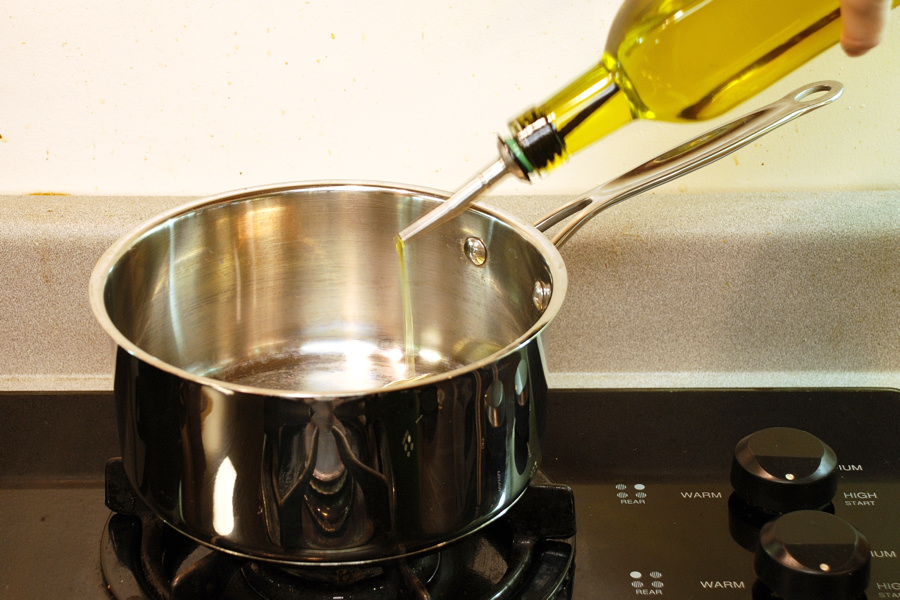 Heat the olive oil in a pan set over medium heat.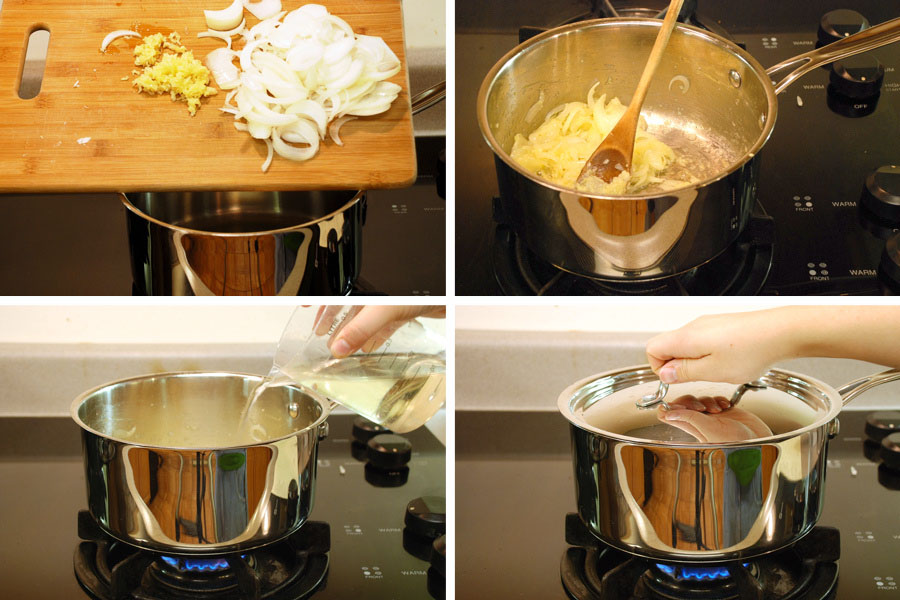 Add the onions and garlic. Cook until the garlic and onions begin to caramelize, about 10-12 minutes. Add the wine, cover, reduce heat, and cook, stirring occasionally, for 10 minutes.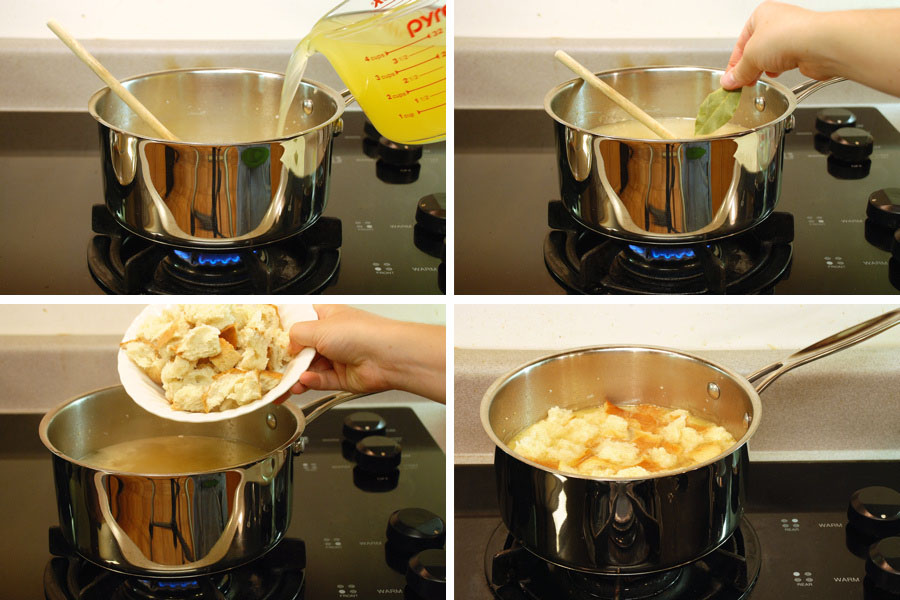 Add the chicken stock and bay leaf. Bring to boil, reduce heat, and simmer for 30 minutes. Now for some magic: add the bread, remove from heat, and allow to soak for 10 minutes.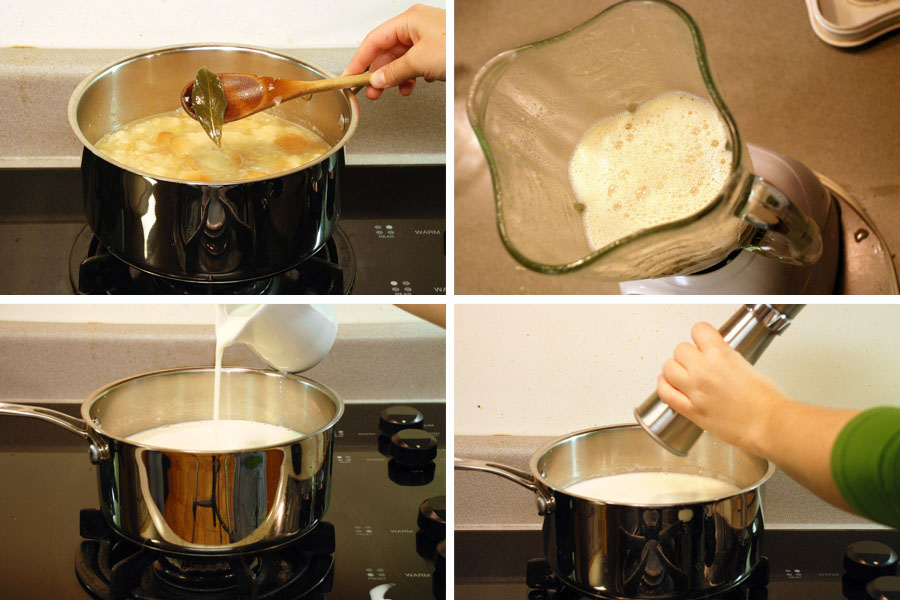 Remove the bay leaf. Using a blender, puree the soup, in batches, until smooth. Return to the pot. Add the cream and salt and pepper to taste.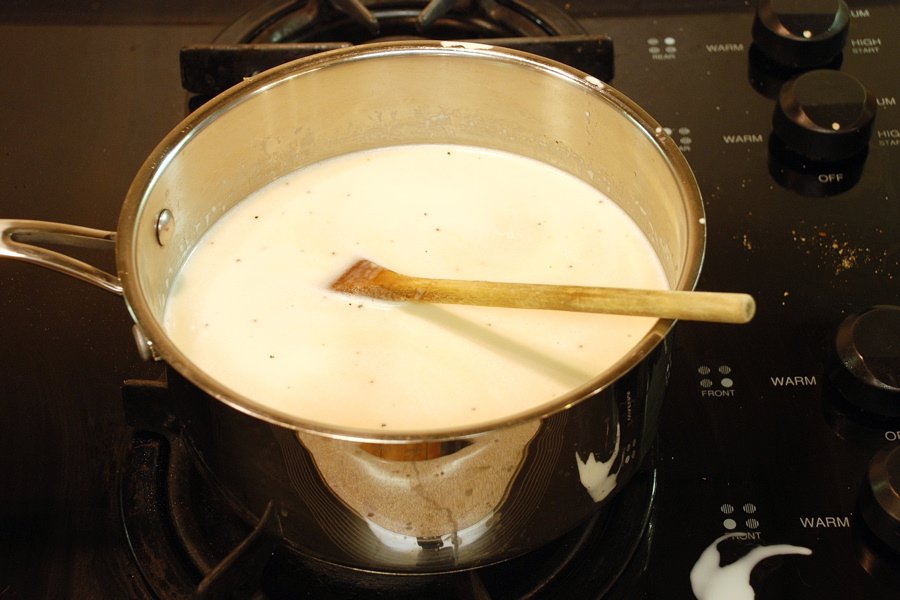 Deliciously smooth and creamy.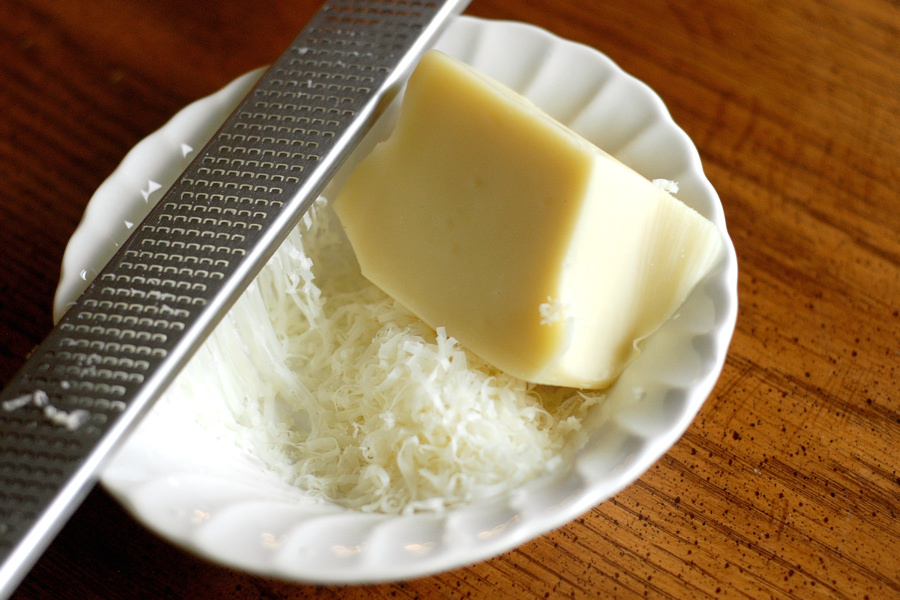 Grate some Gruyère cheese.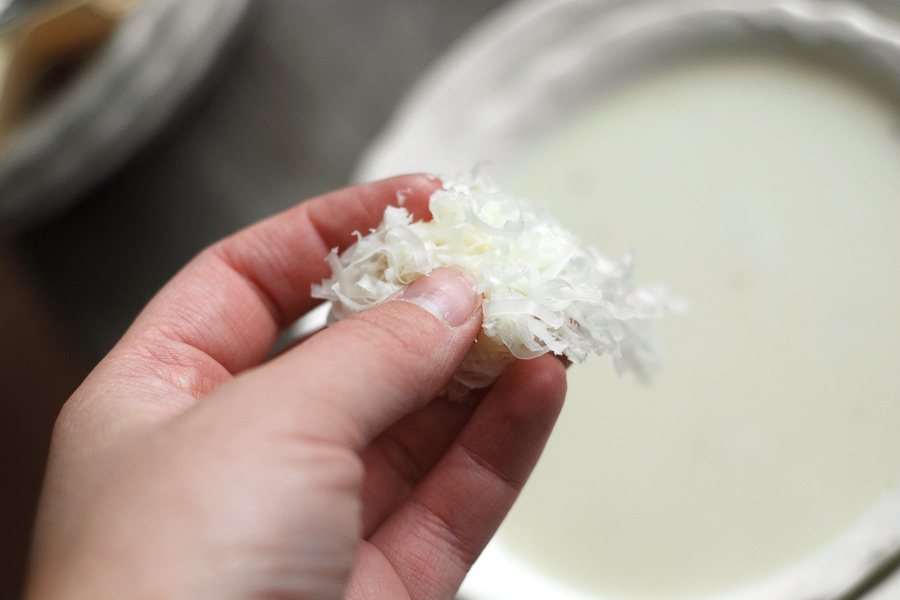 Sprinkle over a bowl of soup and serve.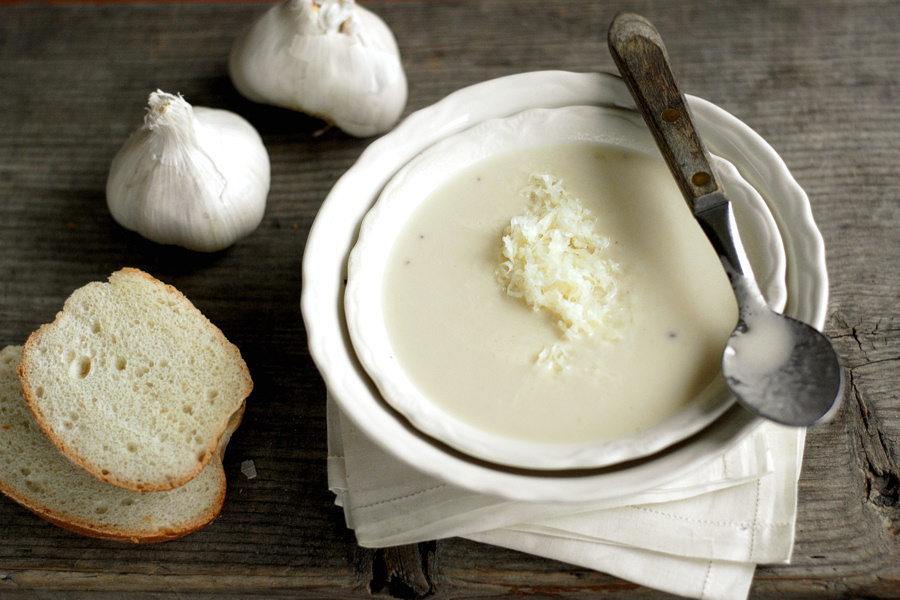 It's delicious served with French bread for dipping.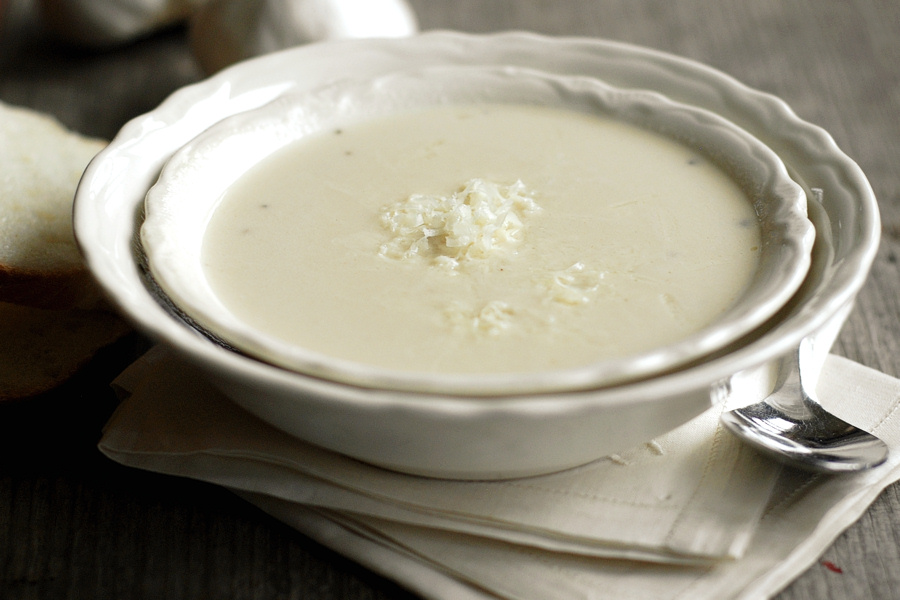 Thank you so much, n8tivenyer, for sharing this recipe with us!
Printable Recipe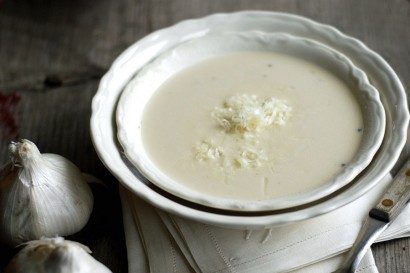 Description
Creamy, subtle flavor.
Ingredients
1 Tablespoon Olive Oil
1 cup Onions, Thinly Sliced
12 cloves Peeled Garlic, Smashed
1 cup Dry White Wine
1 quart Chicken Stock
1 leaf Bay
2 cups French Bread, Torn Into Pieces
¾ cups Heavy Cream
½ cups Shredded Gruyere
Preparation Instructions
Heat the oil in a large pot. Add onion and garlic. Cook over medium heat for 10 -12 minutes; the onion and garlic will begin to caramelize. Add the wine, cover, reduce heat, and cook for 10 minutes, stirring occasionally. Add the stock and bay leaf.
Bring to a boil; reduce heat; cover and simmer for 30 minutes. Add the bread and allow the soup to sit without heat for 10 minutes. Remove the bay leaf.
In batches, pour the soup into the blender and puree until smooth. Add the cream and salt and pepper to taste. As each batch is pureed, pour into another pot. Keep warm over low heat. Garnish with the cheese (if desired).


_______________________________________
Erica Berge shares her wonderful recipes and amazing food photography on her blog, Cooking for Seven. She also writes about crafts and posts more of her beautiful photography in her personal blog, EricaLea.com. There really isn't much that this amazing young lady can't do, and we're thrilled she does some of it here.