Note: We're bringing back this oldie but goodie, just in time for summer. S'mores, baby. In pie form. Just too dang irresistible.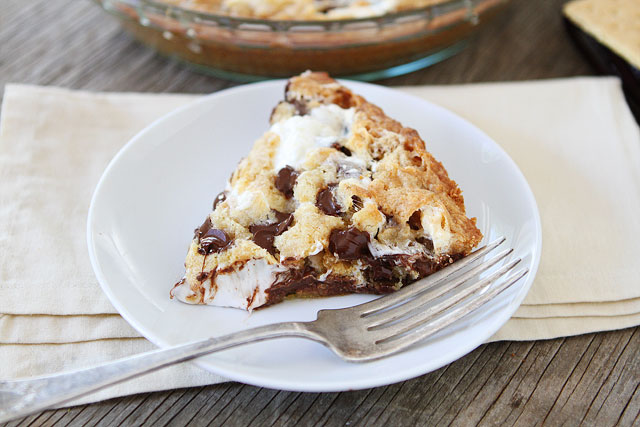 Summer isn't summer without ooey, gooey S'mores! There is nothing better than sitting around a bonfire with some graham crackers, mallows, and Hershey bars. I love traditional S'mores, but I am always looking for fun and unique ways to enjoy S'mores. I love making S'mores cookies and bars, so when I saw TK member Tonya's recipe for S'mores Pie, I knew it would be the perfect dessert for our summer BBQ.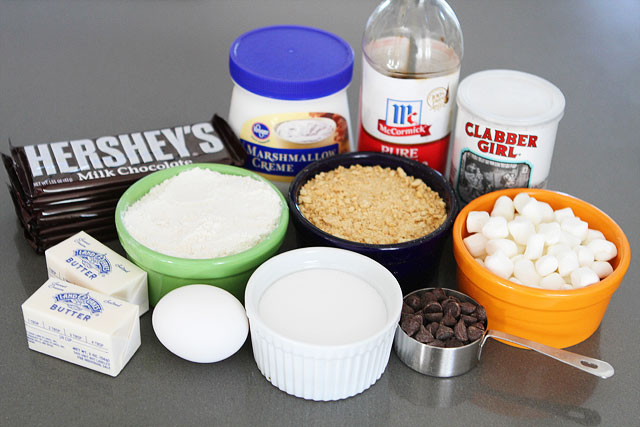 To make the pie you need the following ingredients: butter, sugar, an egg, vanilla, flour, graham cracker crumbs, baking powder, marshmallow creme, Hershey's chocolate bars, mini marshmallows, and chocolate chips. 
Preheat the oven to 350°F and spray a 9″ pie pan with baking spray. Set aside.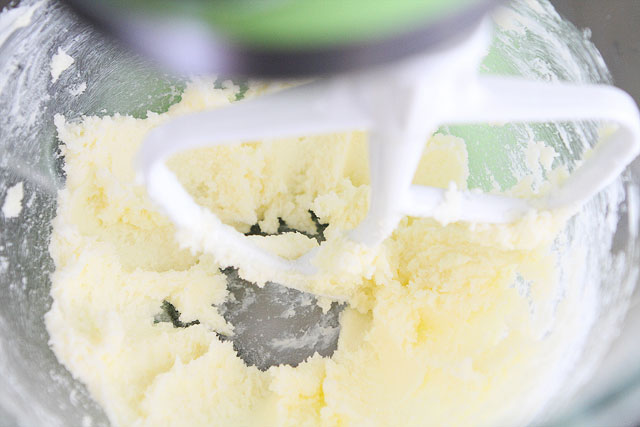 In a large bowl, beat the butter and sugar together until creamy and smooth.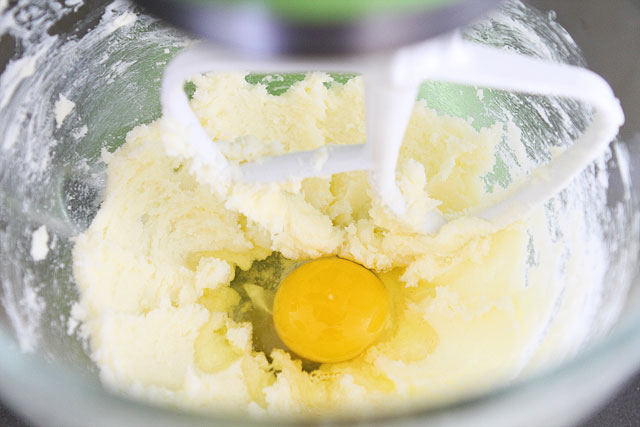 Add the egg.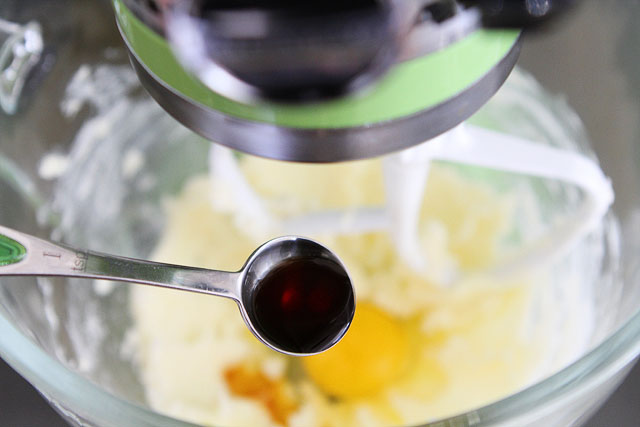 Add the vanilla extract and mix until combined.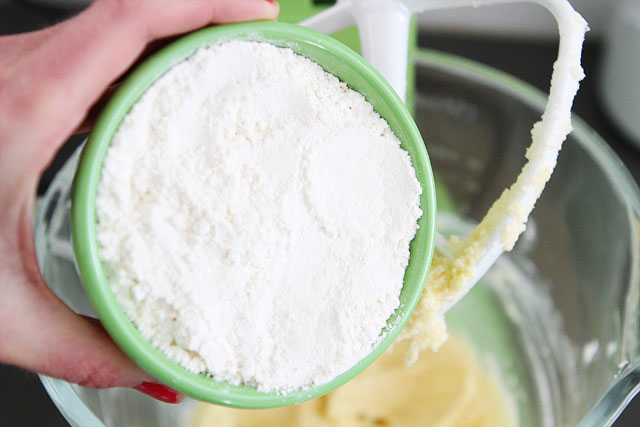 Add in the flour.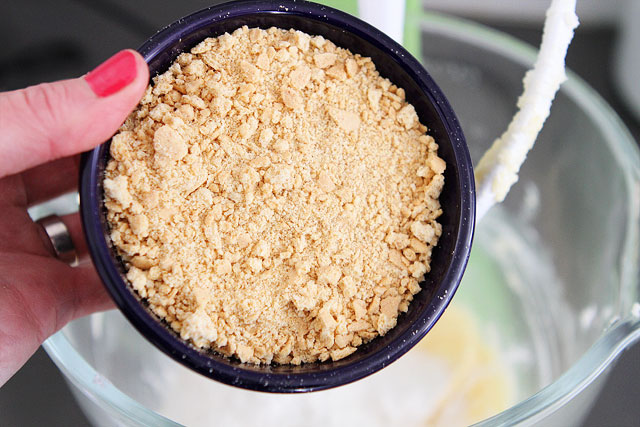 Pour in the graham cracker crumbs.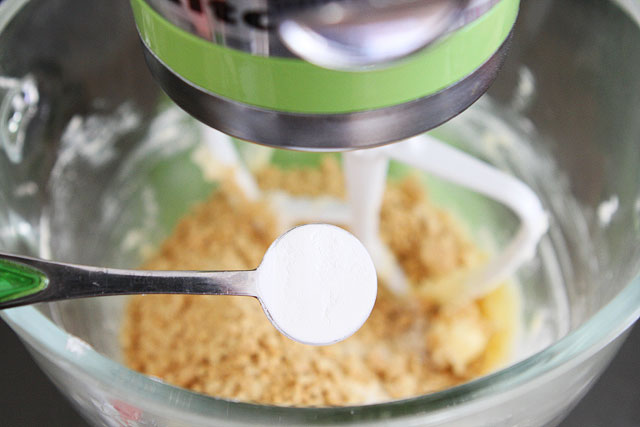 Add the baking powder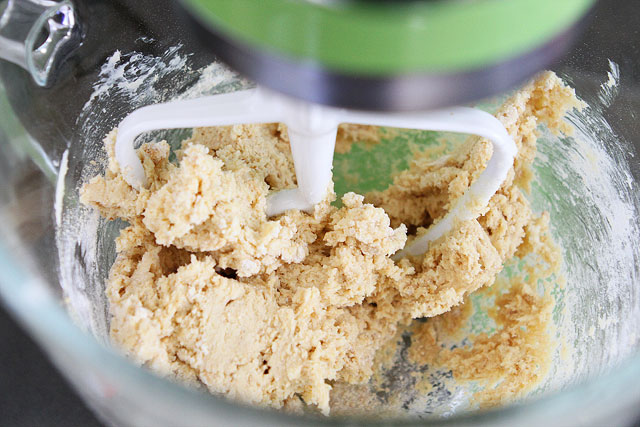 Mix until just combined.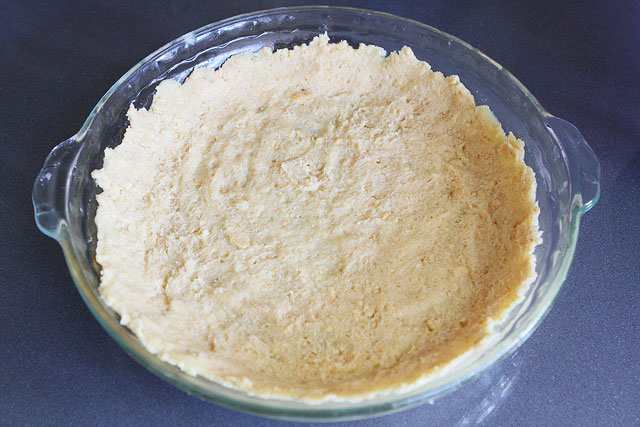 Divide the dough in half and press half of the dough into the prepared pie pan.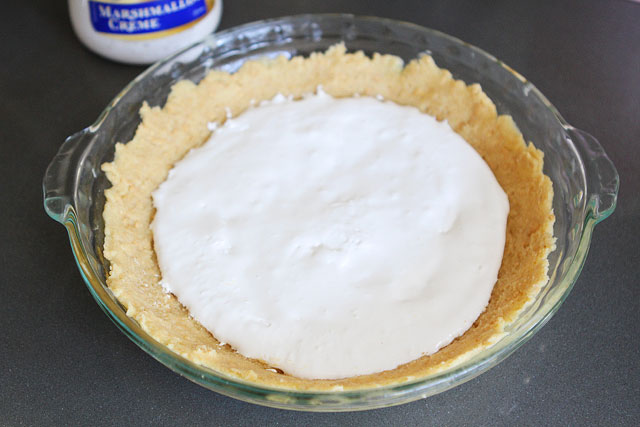 Evenly spread the marshmallow cream over the bottom of the crust.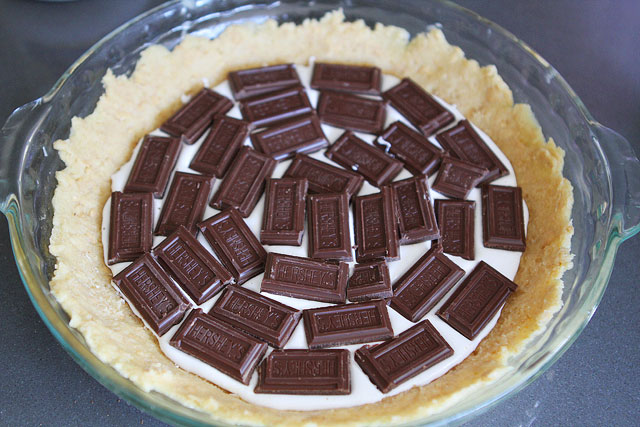 Place the Hershey chocolate squares over the marshmallow creme.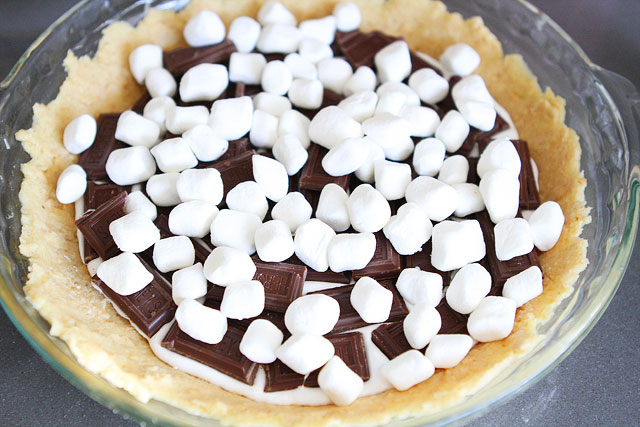 Place the mini marshmallows over the chocolate bars.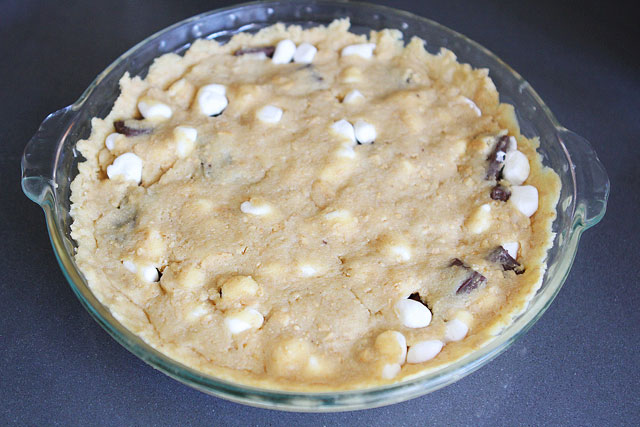 Carefully pat the remaining dough over the marshmallows. Some of the marshmallows will peek through and that's ok.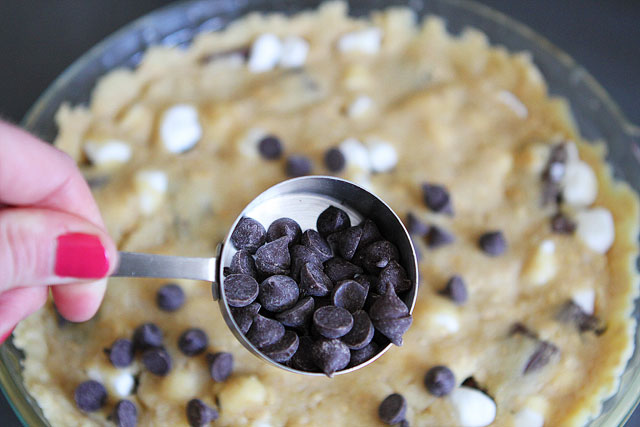 Sprinkle the chocolate chips on top of the pie.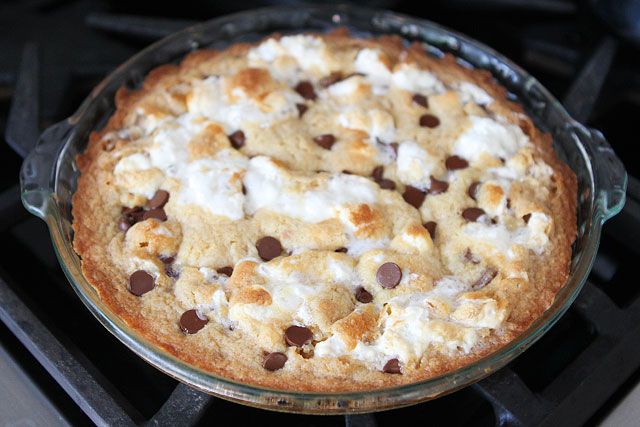 Bake the pie for 20 minutes or until lightly browned.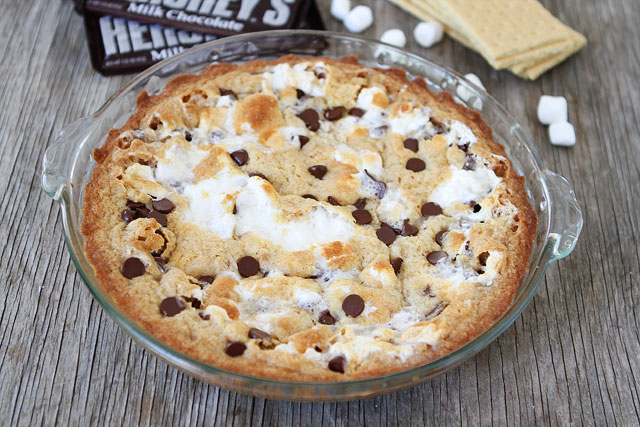 Let the pie cool completely and slice! 
The pie was a huge hit at our BBQ! Everyone loved it. A thick graham cracker/cookie crust filled with marshmallow creme, chocolate bars, more marshmallows, and topped with chocolate chips! How could they not have loved it? It was the perfect end to our meal! And it's the perfect dessert for summer.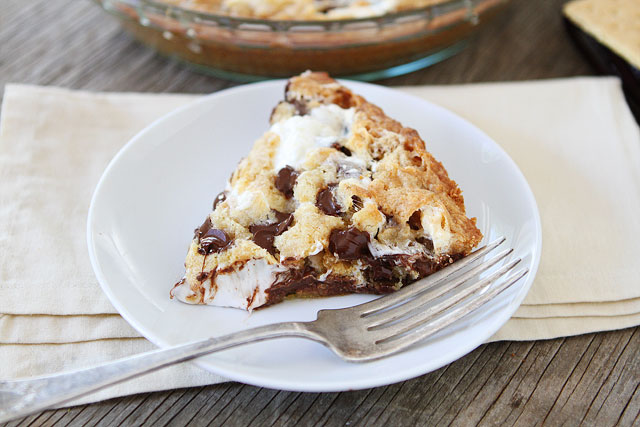 Gather around the bonfire or just gather around this S'mores Pie with a fork! It's a winner! Thanks Tonya for the fabulous recipe! Visit her blog 4 Little Fergusons, where Tonya writes openly and honestly about faith, family and parenting—and food!
Printable Recipe
Description
You will want S'more of this delicious pie! No bonfire necessary!
Ingredients
1 stick Softened Butter
½ cups White Sugar
1 whole Egg
1 teaspoon Vanilla
1 cup Flour
1 cup Graham Cracker Crumbs
1 teaspoon Baking Powder
7 ounces, weight Container Of Marshmallow Creme
8 whole (1.55 Oz Bars) Hershey's Chocolate Bars, Unwrapped
1 cup Marshmallows
¼ cups Chocolate Chips
Preparation Instructions
Preheat oven to 350°F and spray a 9″ pie pan with baking spray.
In a large bowl beat butter and sugar together until combined, then add egg and vanilla and stir them in. Stir in flour, graham cracker crumbs and baking powder.
Divide the dough in half. Press half the dough in the bottom and up the sides of the prepared pie pan. Evenly spread the Marshmallow Creme over the bottom crust. Separate chocolate squares and place on top of the Marshmallow Creme. Place 1 cup of marshmallows on top.
Using the remaining crust, pat sections of dough on top of and around all the marshmallows (they will still show through and that is great!). Sprinkle with 1/4 cup chocolate chips, then bake 20 minutes until lightly browned.
Remove pan from oven and set it on a wire rack. Cool completely before cutting, or you will have a gooey mess. Not that I know …


_______________________________________
Maria and her husband Josh (who she affectionately refers to as her "dough boy") blog at Two Peas and Their Pod. They've been featured on Saveur, Eatocracy, Gourmet Live, Glamour, and the Los Angeles Times, to name just a few. They'd also just recently added a little pea to their pod. We're so glad to have them here!