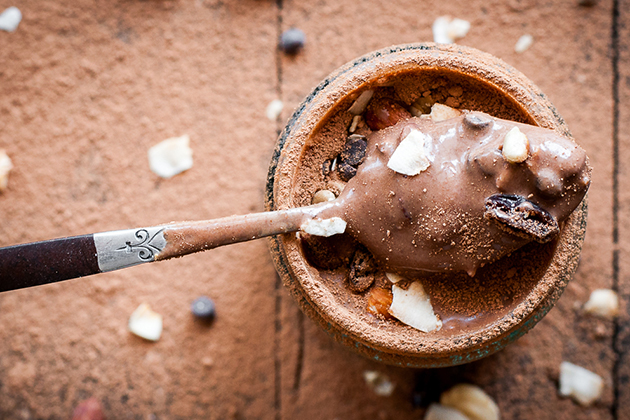 You're welcome.
In case you can't wait to grab the printable recipe so you can make this for breakfast already, I figured I'd be polite and acknowledge the unspoken gratitude in your heart that's currently being drowned out by the "chocolate, now!" sounds coming from your belly. It's okay. I know the sound well.
This Trail Mix Chocolate Smoothie from TK member Tessa is one part healthy, two parts fun, three parts superfood, and eight parts chocolate. It's more milkshake than smoothie, really, except sneakily healthier. And chocolate! Yes, please. All day long.
Have a great weekend, everyone! May it be filled with joy, laughter, and chocolate.