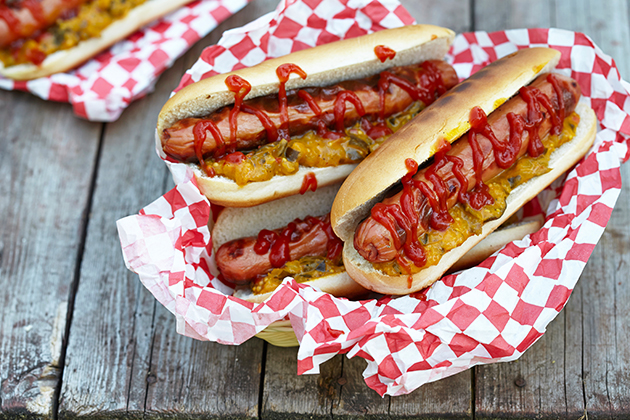 This holiday weekend, many of you will be enjoying the outdoors, hopefully with the notable absence of oppressive heat or menacing storms. The kids are off school, you're off work, and it's July. July, friends—smack in the thick of summer, with long days of sunlight, perfect for all kinds of backyard and front-yard and any-other-yard shenanigans.
We love picnics and outdoor barbecues because they fuel all that summer play without having to stop what you're doing to head somewhere else for food. And picnic food is fun! Whether packing lunch for the whole family for an afternoon at the park, or a romantic basket for two as you sit and watch the fireworks together, there are so many ways to make a picnic more memorable. So tell us:
Do you have any tips for making a picnic extra special?
Maybe you have a signature dish that everyone looks forward to at picnics, or a favorite low-maintenance dish to pack. Or maybe you have a trick for packing and transporting the food. Perhaps you even have a special way of laying out the spread on a picnic table or on a pretty blanket on the ground, or favorite activities and games to play. Or maybe you have a few do-ahead tips to make the picnic extra special for you because it makes your work easier. Whatever it is, we want to hear it. Come share below!