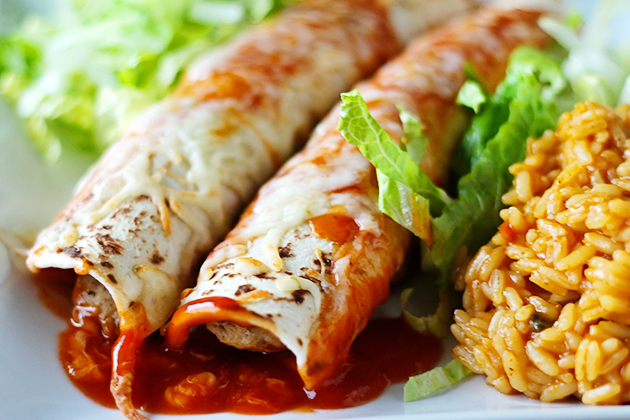 Let's face it. We would eat Mexican food every day of the year if we could. It's just all-around yummy. Tortillas, cheese, savory slow-cooked meats and margaritas. What more does anyone need in life?
We look forward to Cinco de Mayo every year, not because we need an excuse to eat Mexican food (we do plenty of that anyway), but to celebrate the variety of great flavors in Mexican dishes you all share with us. It's easy to get into a rut with the Mexican food we make at home, and we love adding new recipes to the mix, like Krysten's Chicken Enchiladas in the photo above. We'll share some of our favorites later this week, but today we want to hear from you about your go-to meals. So, whether it's a new recipe or an old standby, tell us:
What is your favorite Mexican dish?
Enchiladas always top the charts in our house, and we love changing up fillings and sauces to vary the results. Also, Mexican chorizo is just one of our favorite ingredients to use. It's darn amazing in breakfast tacos.
So let's celebrate Mexican cuisine and get hungry chatting about it!