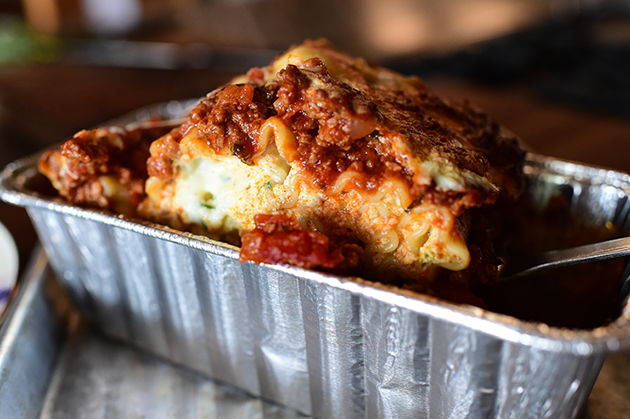 I've always been envious of those who have backup meals neatly stashed away in their freezer, always ready to whip something out at a moment's notice (like Ree's Lasagna Rollups above). Those in the know have tricks up their sleeve and you can't even tell the food was made ahead and cooked from frozen. Me, I'm not in the know. And that's why I'm excited about today's Kitchen Talk topic! Tell us:
Do you have any tips for freezer-friendly meals?
Any go-to recipes that are freezer-friendly? Tips and things to avoid when freezing food? Storage ideas? Favorite freezer-safe containers?
I have absolutely no tips to share because I've attempted to freeze meals twice, and both times I completely forgot I had them in the freezer. When I finally discovered them again, the food had practically fused with the container and I couldn't remember what year I put them in there. So I cut my losses and said nothing to no one.
So maybe my tip about things to avoid when freezing is to not be like me.
Nanci says, "When we run the smoker, we usually load it up with several briskets or racks of ribs or chickens, then freeze the extras. It's easier to run a full smoker than one that isn't full. We do the same for grilled burgers—get that nice grilled flavor, then just freeze a couple so you don't have to light up the grill on a weeknight."
I need to learn more tips like that, so come share! Let's hear all the freezer wisdom that I'm sure is out there and together, let's freeze away! Or something like that.