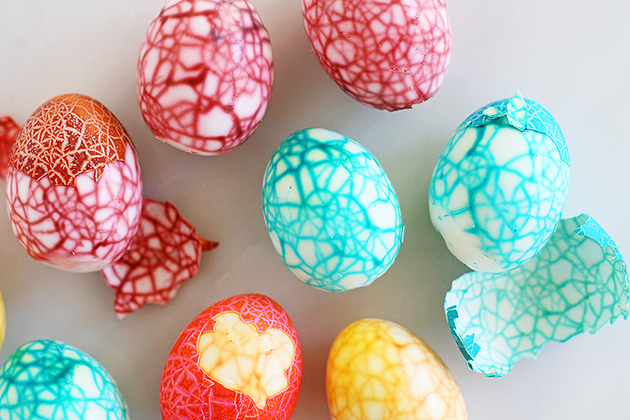 Dyeing eggs is a magical experience, whether you're a little or big kid … or a forty-year-old one. There's the vinegar smell of the bowls of dye, the delicate balance of the egg on the wire holder and the thrill of hunting for and finding your specially decorated egg. And let us not forget all that tasty egg salad.
We're excited about making a beautiful bowl of multi-colored eggs, and Tasty Kitchen member Stephanie shared a new crafty and clever way to decorate them, courtesy of Real Simple. We love the vibrant colors of these Crackled Easter Eggs. We're definitely trying this technique.
We hope you enjoy all your Easter traditions. Remember to browse our Easter recipes for more scrumptious food for your Easter feast.
Here's the link to the printable on Tasty Kitchen: Crackled Easter Eggs