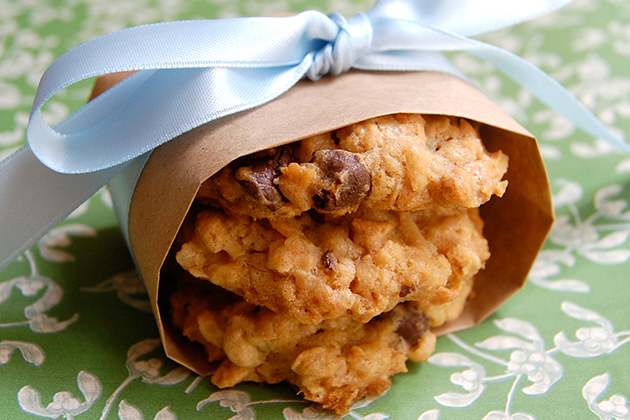 One of the many things I love about Tasty Kitchen is the wealth of cherished family favorite recipes shared by our members: recipes that have been passed down from generation to generation, recipes that have crossed oceans and traversed continents, recipes that are part of precious childhood memories.
These Chewy Oatmeal, Chocolate Chip, Coconut Cookies from TK member Hannah had me at coconut. And chocolate. And okay, they had me at cookie. The recipe comes from Hannah's mom and, as Hannah so sweetly writes, they're filled with "special mommy love." I'm sold.
Thanks for sharing your mom's recipe, Hannah! She sounds like one special lady. You can find the printable recipe here in Tasty Kitchen. And please go check out Hannah's blog at Swirl of Cinnamon because she sounds like one cool lady. She loves Star Trek, nerdy hobbies, and has 2 cats named Mr. Darcy and Mr. Bingley. Enough said.