Nothing warms things up on a cold, rainy day like a big bowl of chowder. It's comfort in a bowl, I say. And this recipe for Colorado Cape Cod Chowder, from TK member Kristi, is no exception. With simple ingredients and quick prep, you can have a whole pot of comfort ready to share in no time.
As far as what makes this chowder Colorado in nature, from what I can tell after reading Kristi's original post, her family always made it when she lived in Colorado. Just like Kristi mentions, I don't know what makes a chowder Cape Cod-ish or not either. What I do know is that this version is mighty tasty. So grab some bowls, some spoons, and some comfort-food-seeking friends and chow down on some chowder.
But first you have to make it. It's easy. Let me show you how.
The ingredients are pretty basic: onion, potatoes, butter (I used salted), salt, pepper, dried basil, dried bay leaves, water, cod fillet, canned corn and evaporated milk.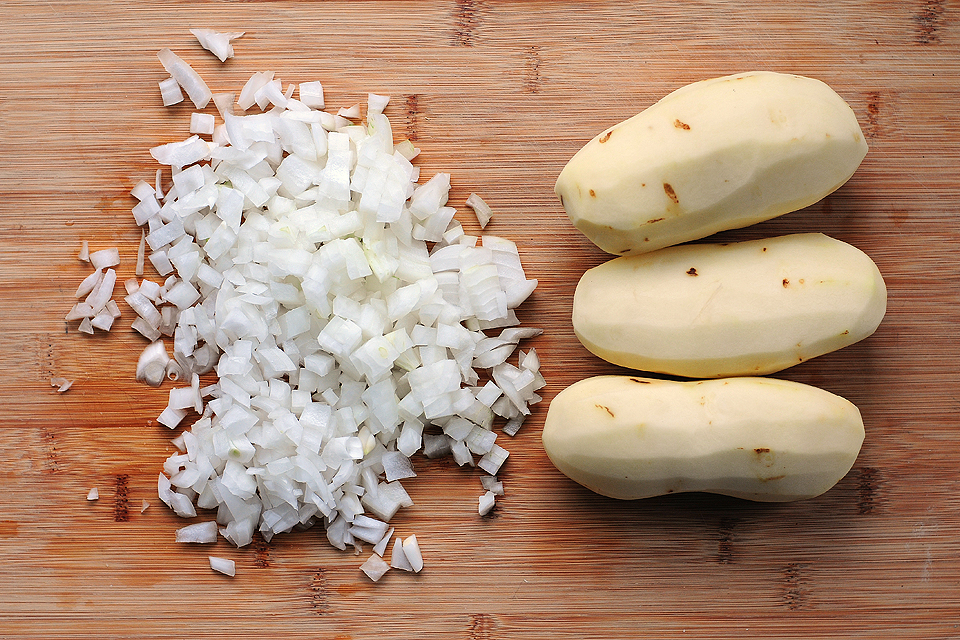 Begin by dicing the onion and peeling the potatoes.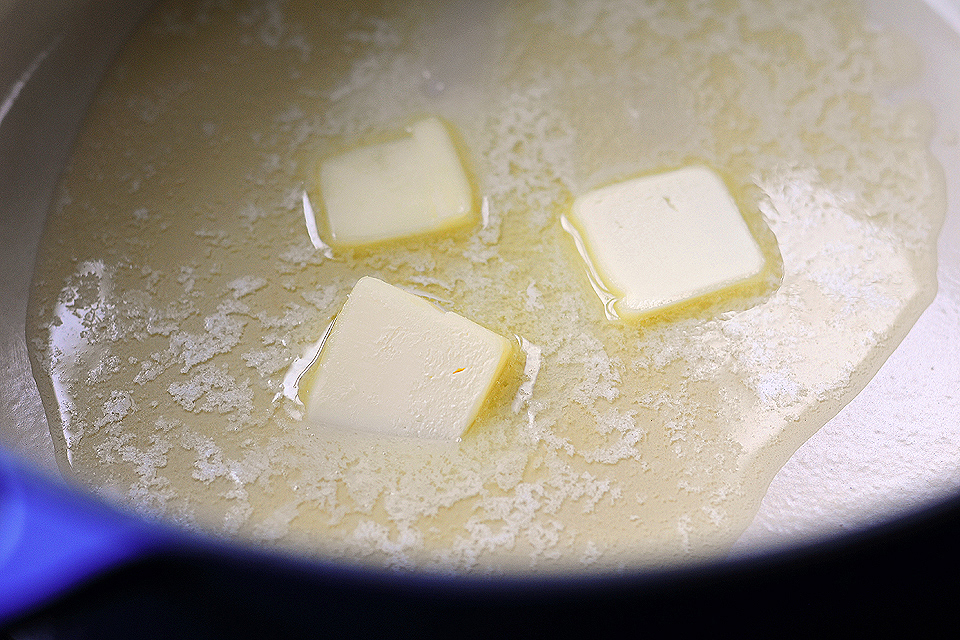 Melt the butter over medium heat in a stock pot.
When the butter is all melted, add the onions and sauté for about 5 minutes, until tender.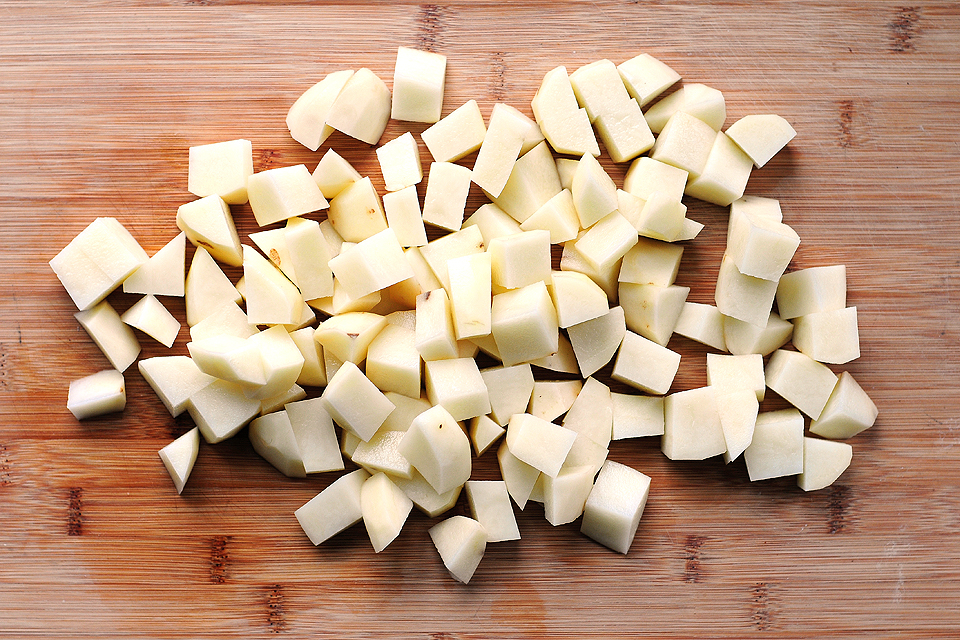 While the onions are sautéing, cut the potatoes into about 1″ cubes.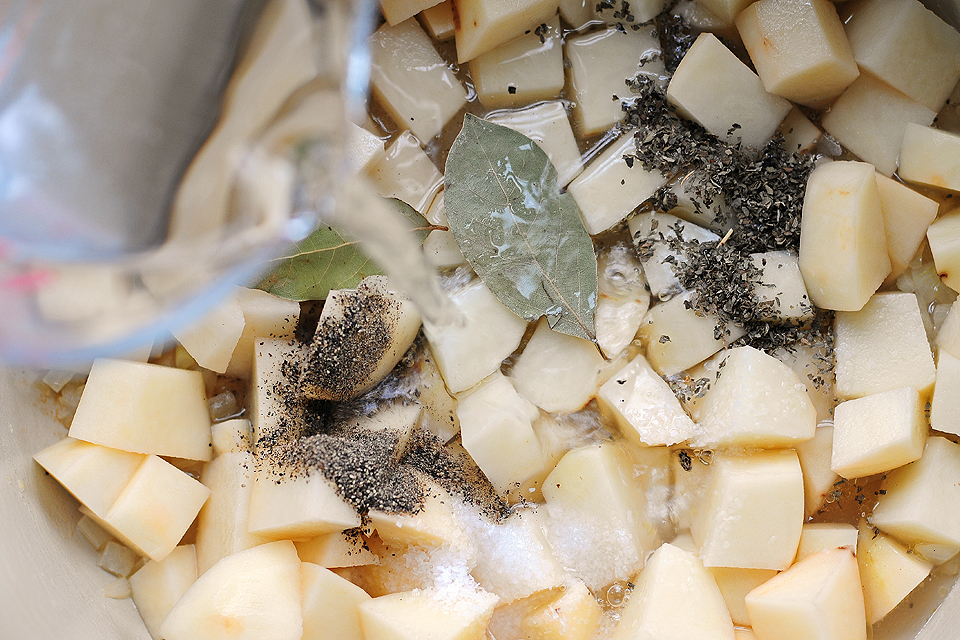 Once the onions have softened, add the potatoes, salt, pepper, basil, bay leaves and water. This chowder is coming together, y'all.
Stir it all together. Cover and cook on medium-high heat for about 15 minutes.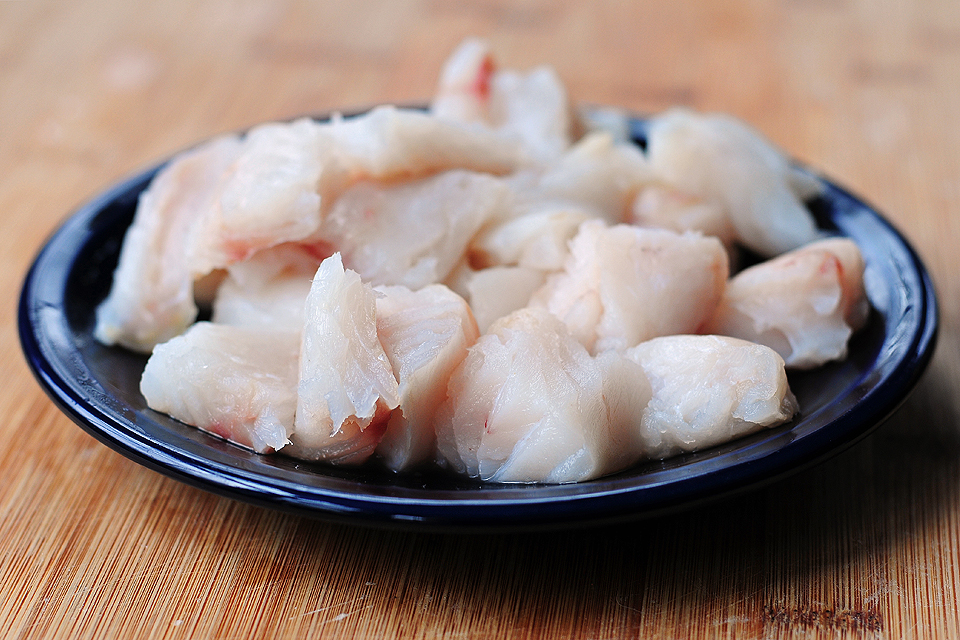 Cod cutting time. Cut it into 1″ pieces.
The cod is ready now. It's ready for a swim. Well, not a swim—more of a float, really.
Evenly place the cod on top of the potatoes. See? It's like a potato float. Don't stir. Don't sink the cod. Don't do anything. Just leave the cod alone. It likes to float. Cover and let cook for another 10 minutes.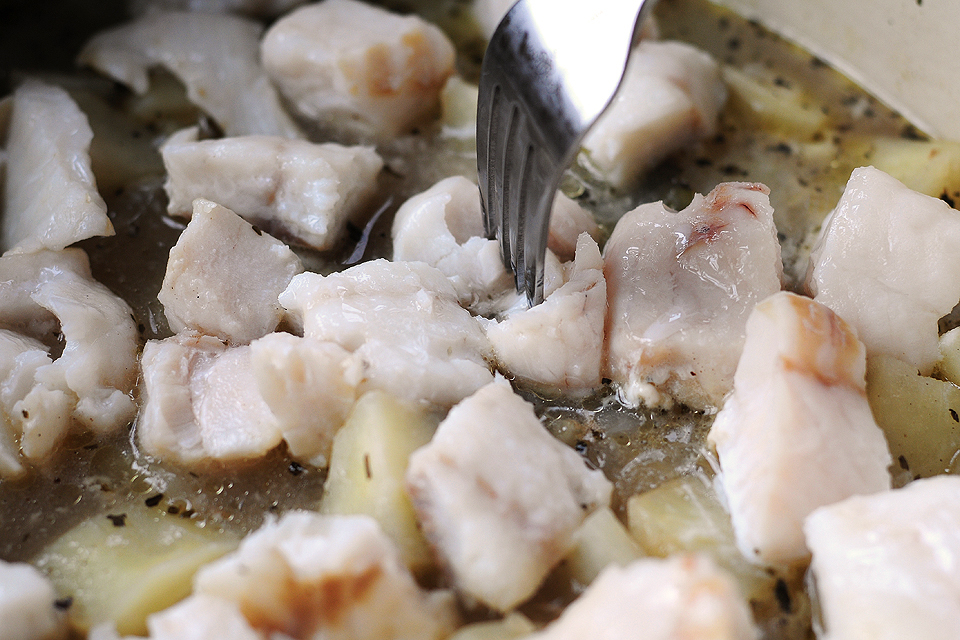 The cod should easily flake at this point.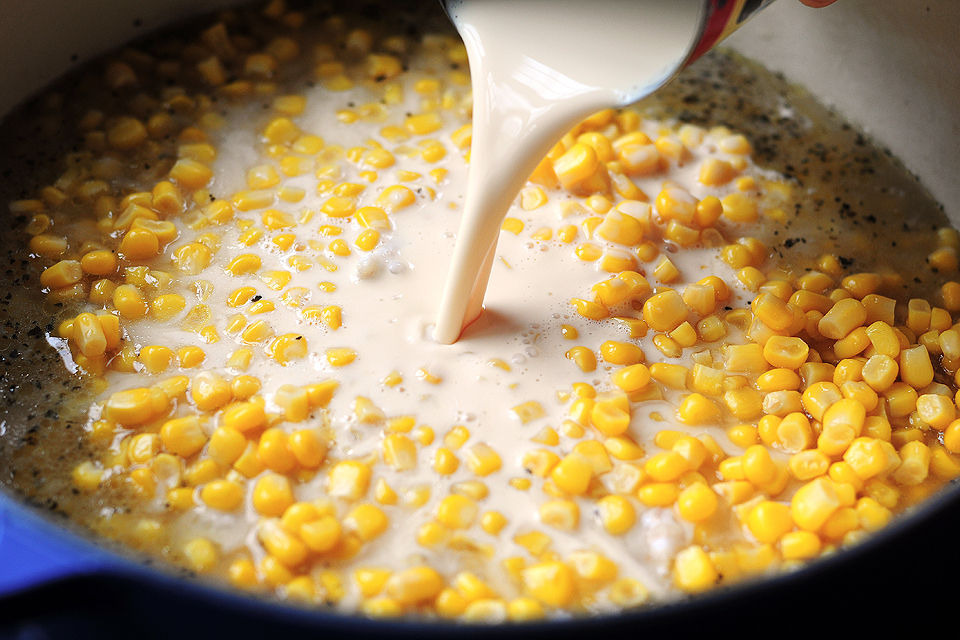 Add the corn (with liquid) and the evaporated milk. Stir until combined.
Cover and bring to a boil, then remove from heat.
Let cool a bit before serving. Crackers, cornbread, or your favorite chowder companion will do just fine with a big bowl of this chowder. Enjoy!
A big thanks to Kristi for sharing her family's version of this comforting chowder. Be sure to check out other goodies from Kristi at 30 Pounds of Apples. I noticed she's beginning a new series with kitchen tips, tricks and tutorials called "How To'sdays," on Tuesdays. She'll share things like how to "How To Substitute With Whatever Dairy You Have On Hand." Sounds like pretty handy dandy info, if you ask me. Check her out.
Printable Recipe
See post on Kristi at 30 Pounds of Apples's site!
Description
A landlocked take on an East Coast classic. A perfect meal to mend the chilly January blues.
Ingredients
1 whole Large Onion, Diced (should Yield About 2 Cups)
2 pounds Potatoes, Peeled And Cut Into 1" Cubes
3 Tablespoons Unsalted Butter
2 teaspoons Salt
½ teaspoons Black Pepper
½ teaspoons Dried Basil
2 whole Dried Bay Leaves
2 cups Water
12 ounces, weight Fresh Or Frozen Cod Fillet, Cut Into 1" Cubes
2 cans (15 Oz. Size) Corn, With Liquid
12 ounces, fluid Evaporated Milk
Preparation Instructions
Dice onion and peel potatoes. Melt butter over medium heat in a large pot. Add onions and sauté for about 5 minutes until onions are soft.
While the onions are cooking, cut potatoes into 1-inch cubes. After the onions have softened, add potatoes, salt, pepper, basil, bay leaves, and water to the pot and stir well. Cover the pot and increase heat to medium-high. Cook for about 15 minutes.
While the potatoes cook, cut the cod into 1-inch cubes. After 15 minutes, you should be able to easily stab the potatoes with fork, but they should not be totally soft. Place cod on top of the potatoes, not stirring, and re-cover the pot. Cook for an additional 10 minutes until the cod flakes easily with a fork. Add the corn and evaporated milk and stir well. Cover and bring just to boiling.
Remove from heat and remove lid. Allow to cool for about 5 minutes before serving.
Adapted from a family recipe.


_______________________________________
Amy Johnson is a blogger who writes about food, travel, the home (both inside and out), and various observations and random musings about anything and everything. Visit her blog She Wears Many Hats for a dose of deliciousness, practicality, hilarity, or just plain fun. She lives in South Carolina with her husband and two children.