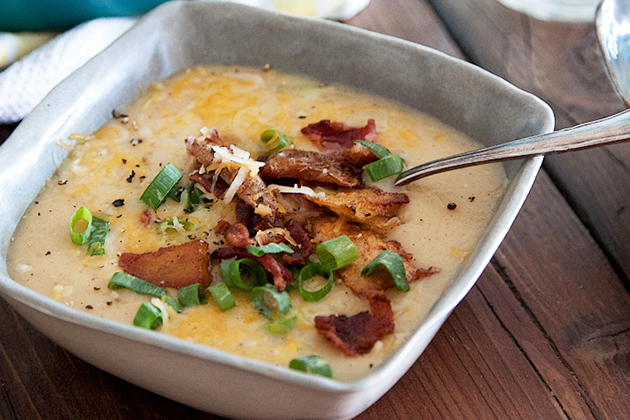 Hi! Oh my goodness, I've missed you guys over here on Tasty Kitchen! The last few months have been a whirlwind, with getting married and finishing a super fun project that's due out next month. I'm so jazzed to be back and I'm kicking things off with basically the most amazing soup to ever come into existence: Fully Loaded Baked Potato Soup. Swoon!
This recipe from Serena is loaded with everything you could possibly want on a baked potato: piles of shredded cheddar cheese, crispy bacon, a handful of green onions, and a dollop or two of Greek yogurt. You guys are going to love it!
Here's the drill.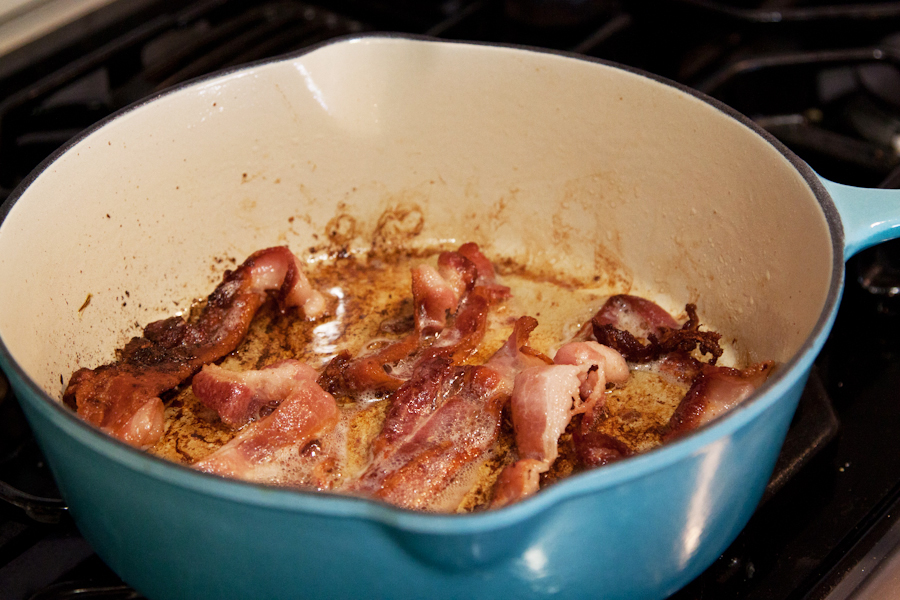 Bacon. We're going to need a fair amount of it. Go ahead and cook it off in whole pieces, we'll break it up further down the line.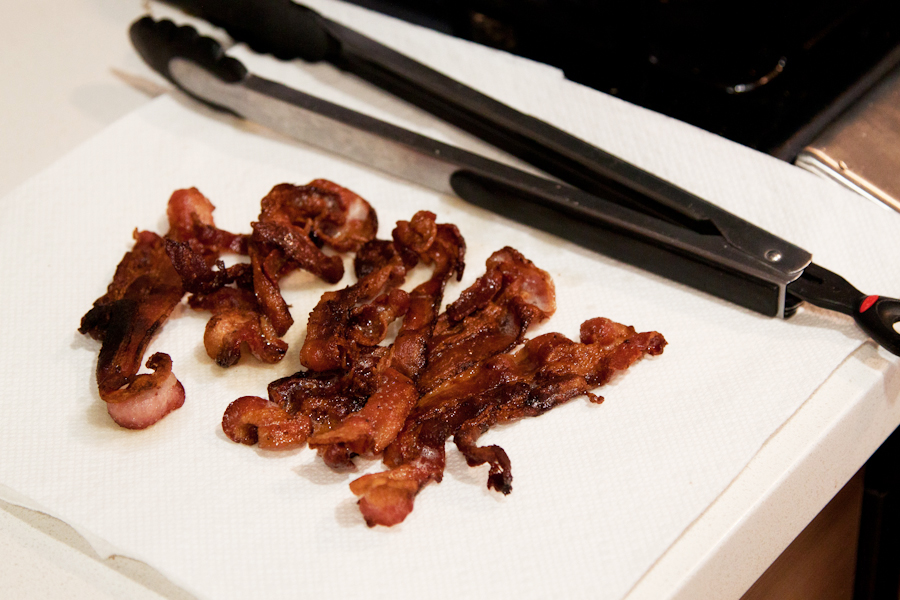 Once it's cooked, lay it on a paper towel to dry. Serena says to drain the fat from pan. If you do that, make sure you leave those little bits of bacon stuck to the pan. We need that flavor!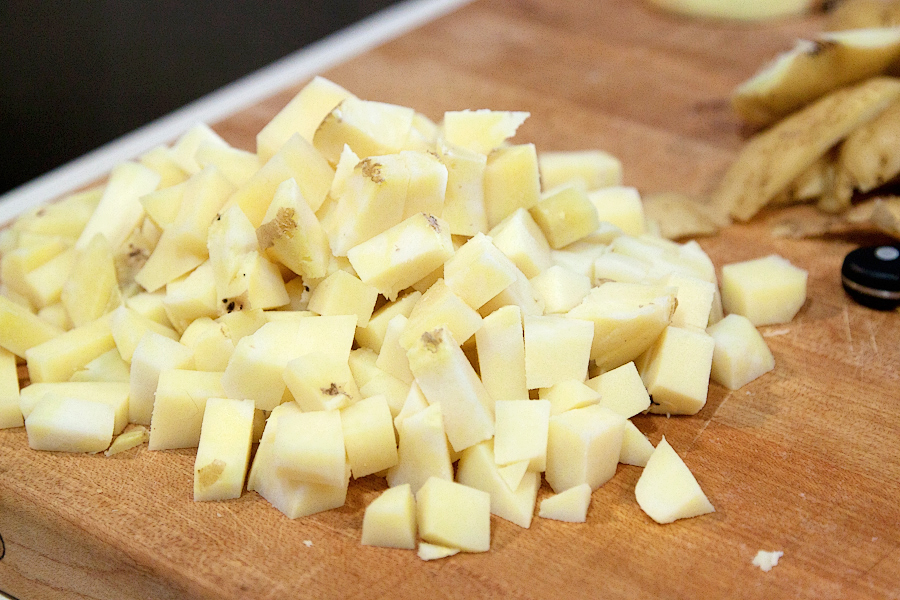 Chop up the insides of a few baked potatoes.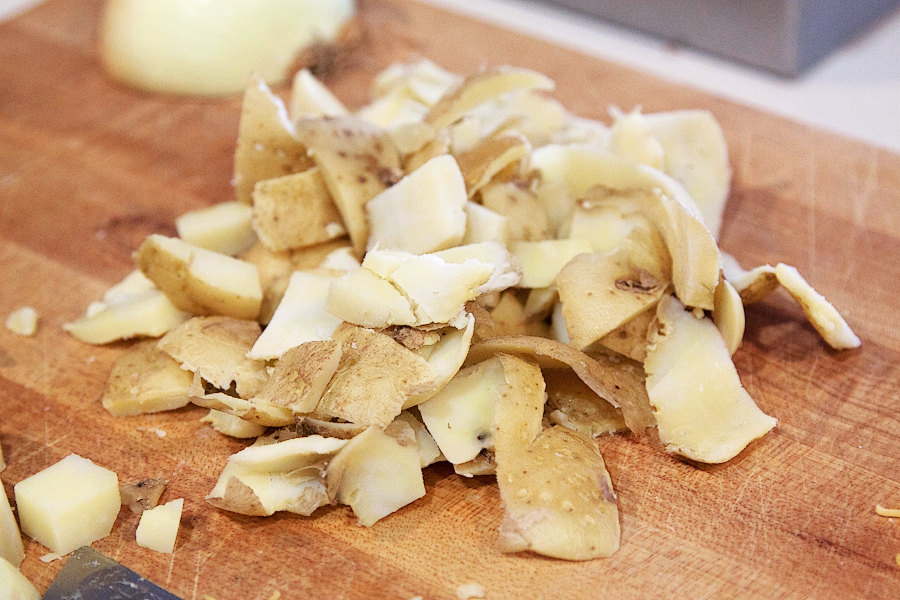 Reserve the skin of the baked potatoes for some extra deliciousness coming up at the end. You guys are going to freak. It's so good.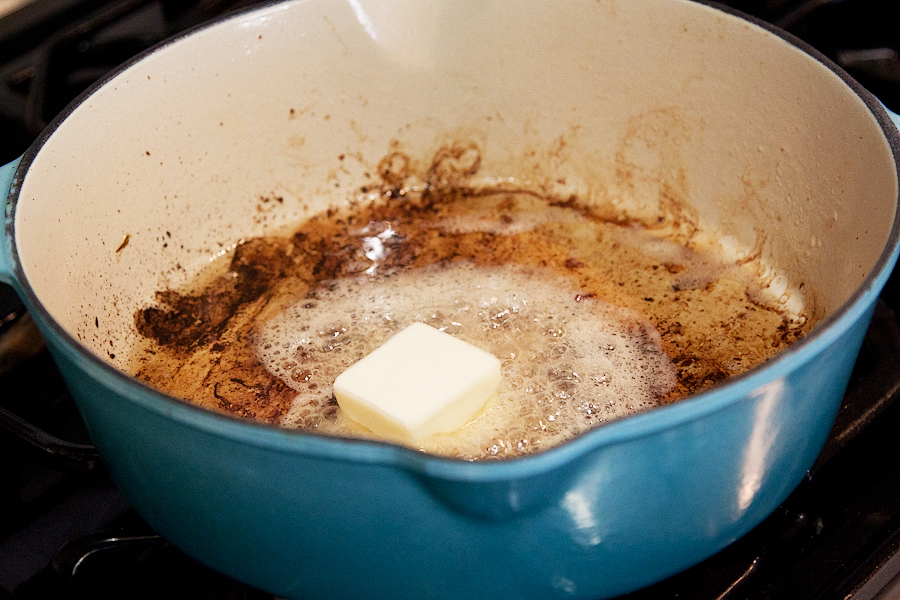 Throw a pat of butter into the same pot you used to cook the bacon.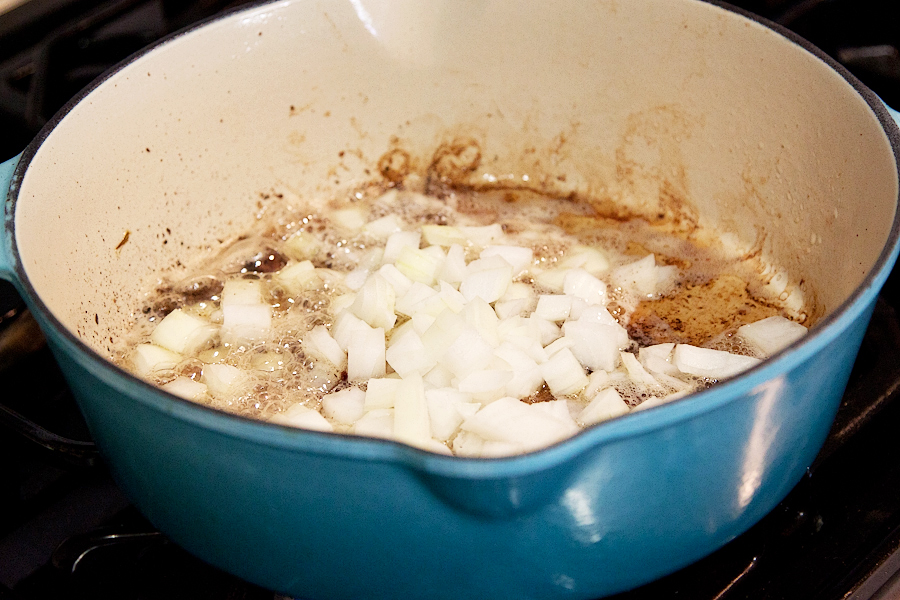 Sauté some chopped yellow onions.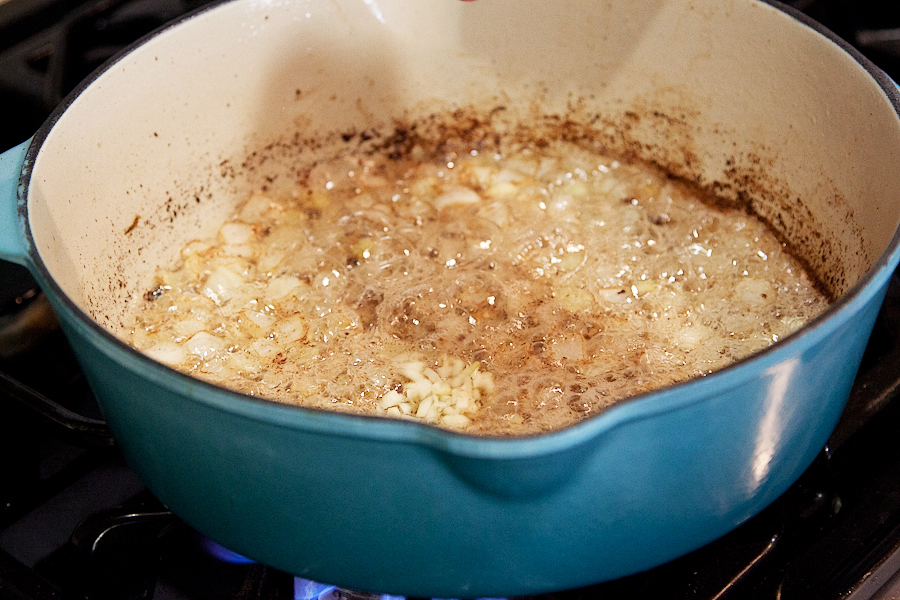 Then add in the garlic and give it a quick toss.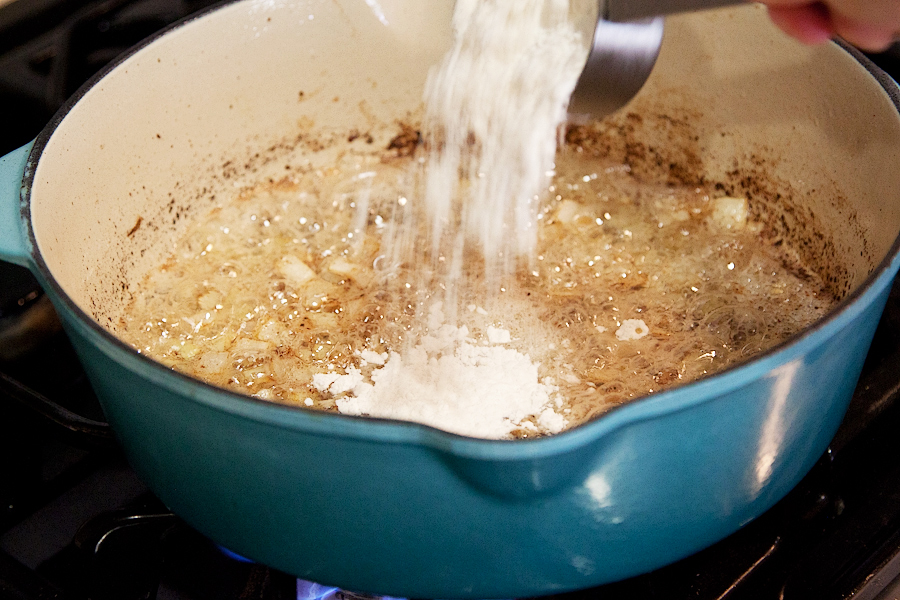 Add the flour and stir until the flour is cooked through.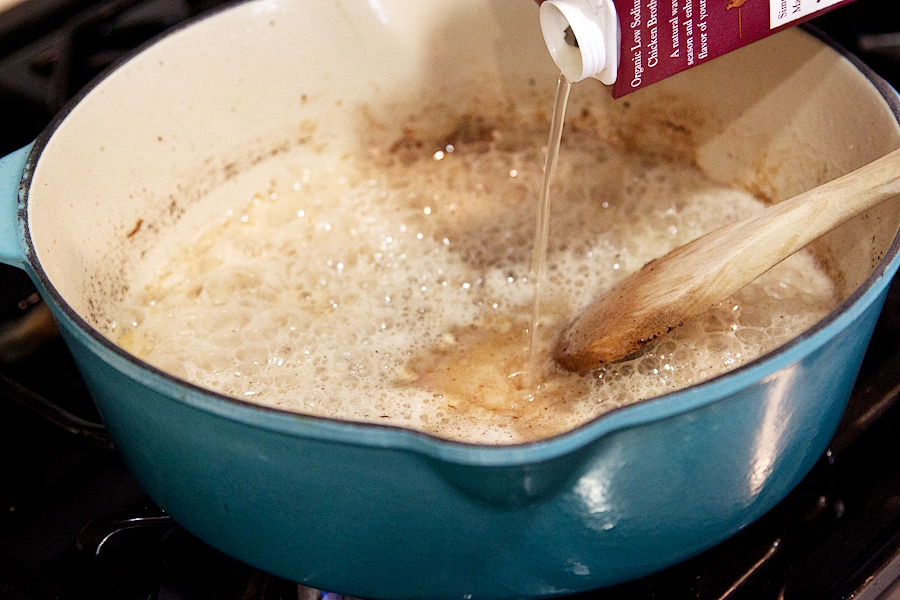 Pour in the stock and whisk the whole time, making sure the flour doesn't clump anywhere.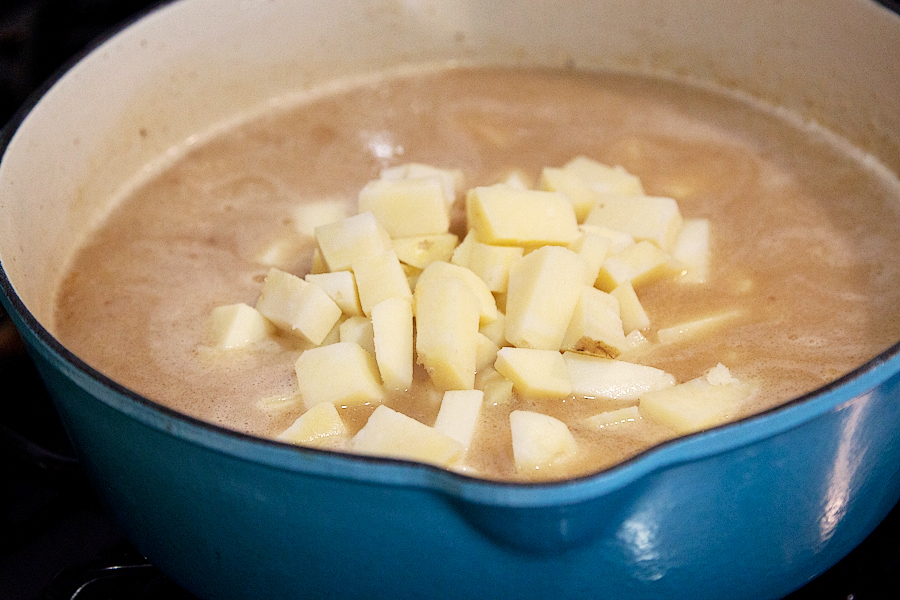 Carefully add in the insides of the baked potato that we chopped earlier.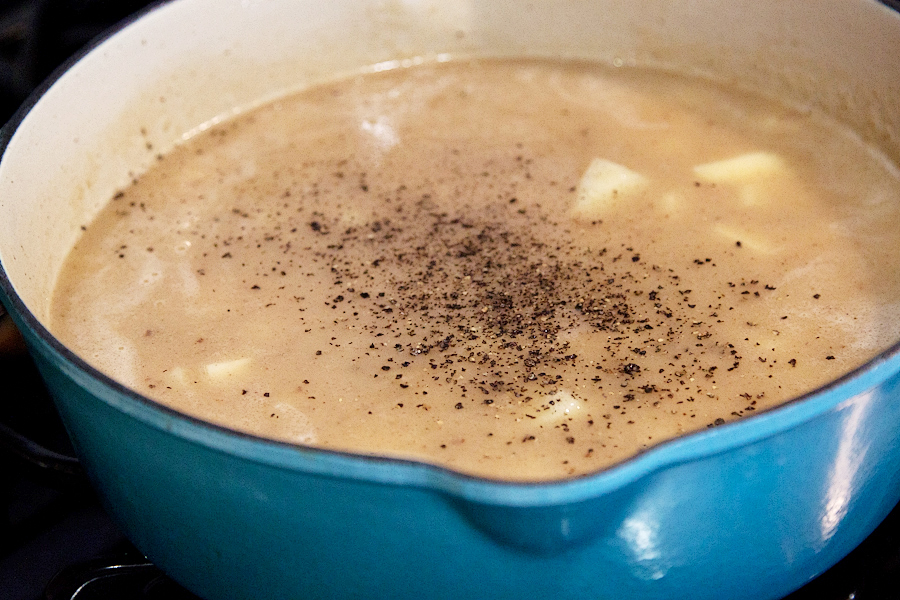 Season it up with some kosher salt and freshly cracked black pepper. Now let this cook for a bit and let's move on to the part that is going to blow your mind. Ready?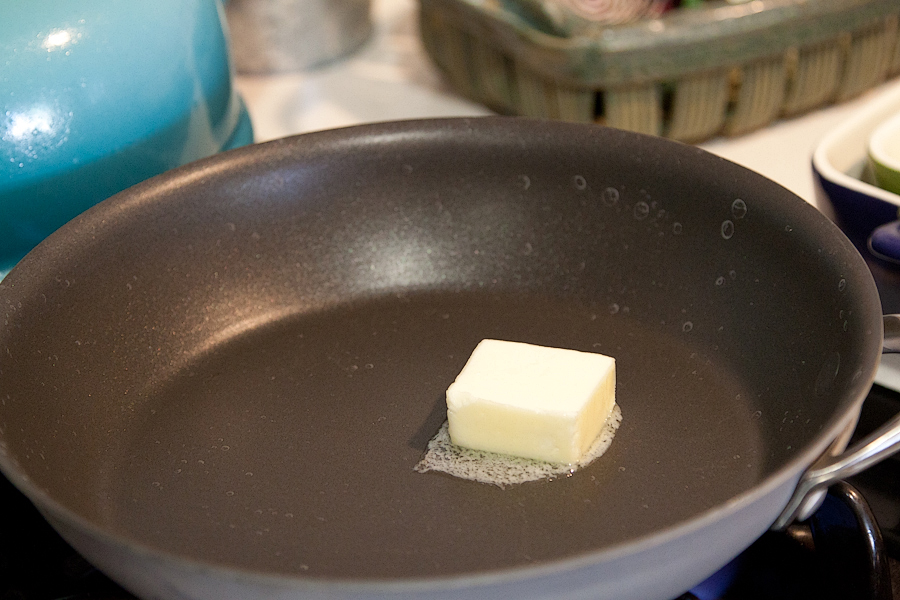 Add some butter into a medium skillet over medium high heat.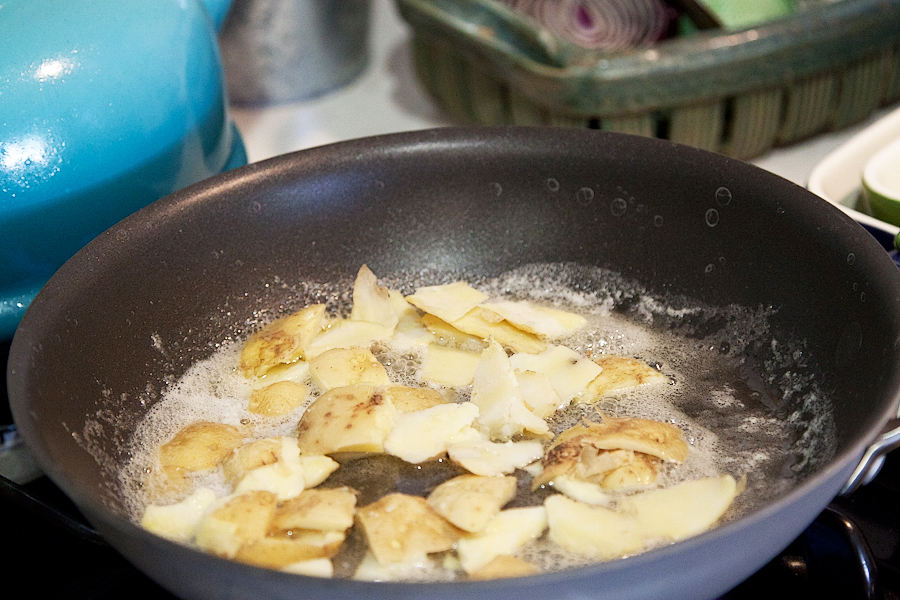 Add those potato skins that we chopped up earlier and sauté the heck out of them.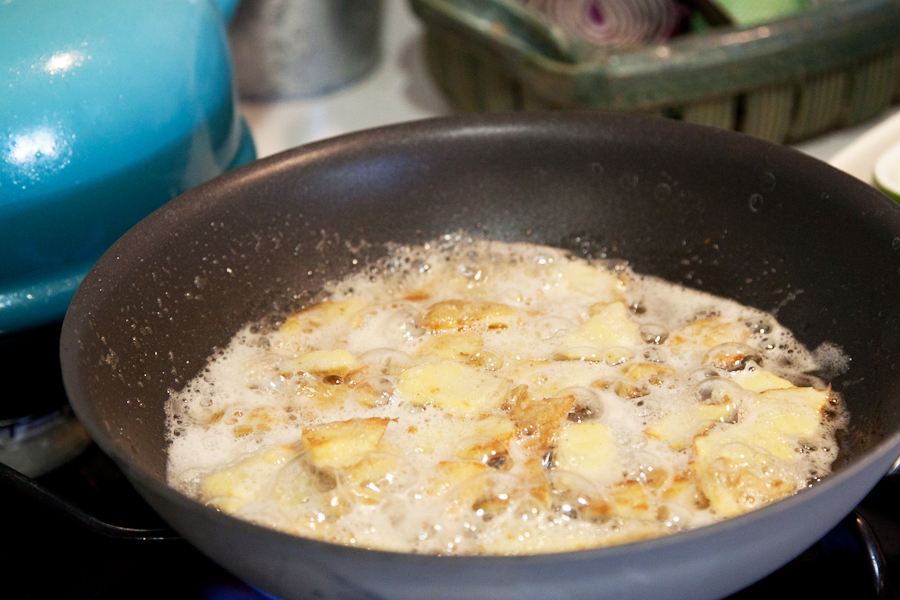 They are going to get extra crispy and you're going to love them. Once they are golden brown, you can remove them and place them on a paper towel to dry.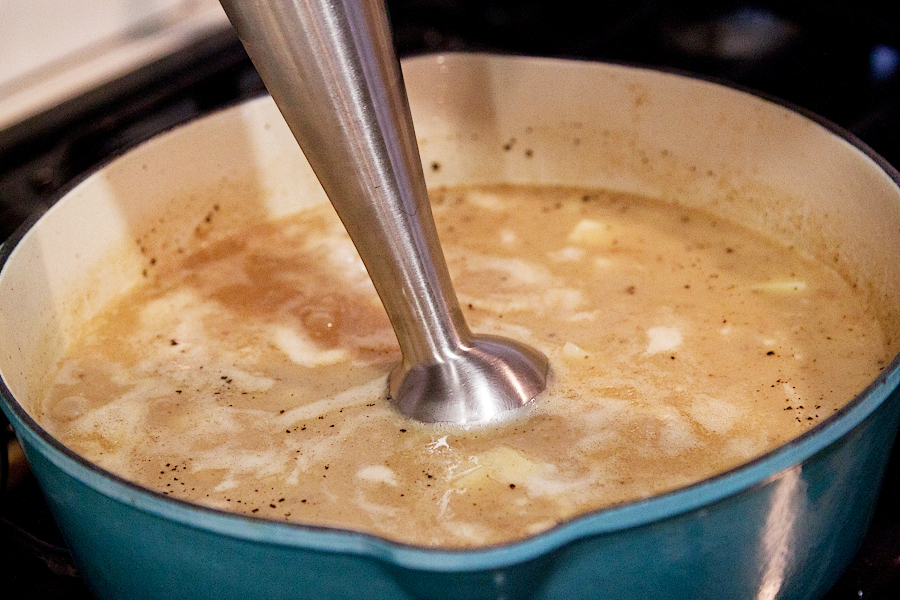 Now, let's take an immersion blender to the potato soup and make things nice and smooth.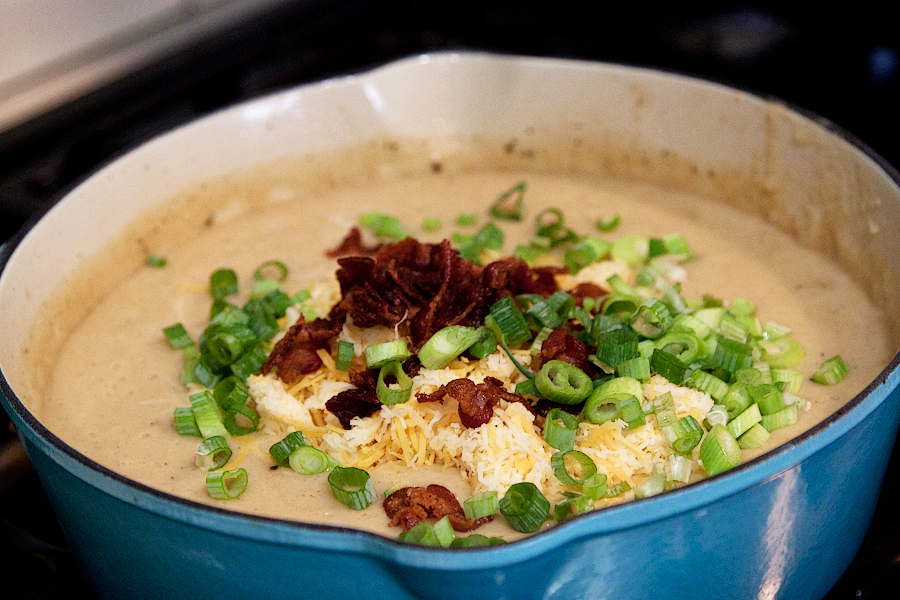 Once the soup is smooth, add the broken up bacon, shredded cheddar cheese and a whole lotta scallions.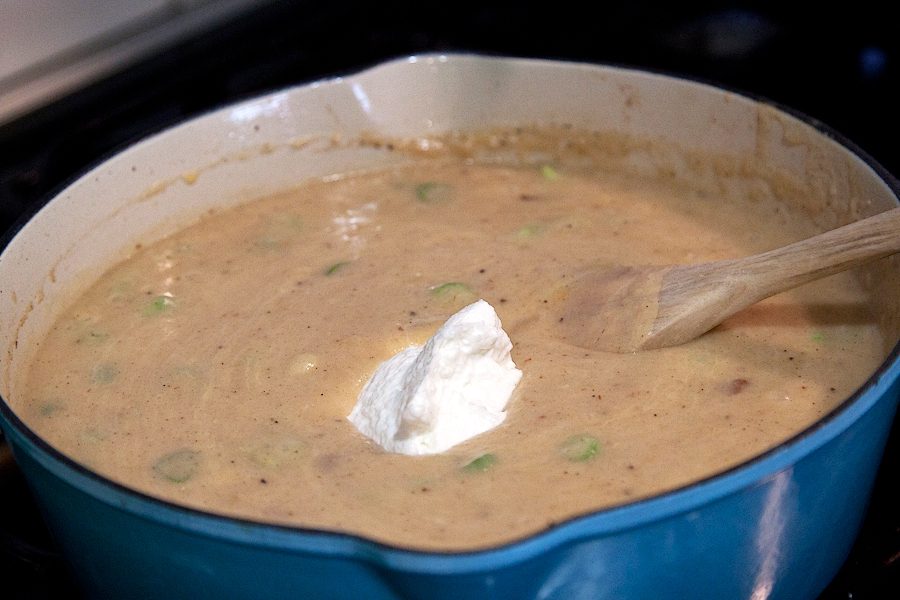 And don't forget about the Greek yogurt! Give it all a stir and adjust the salt and pepper as needed.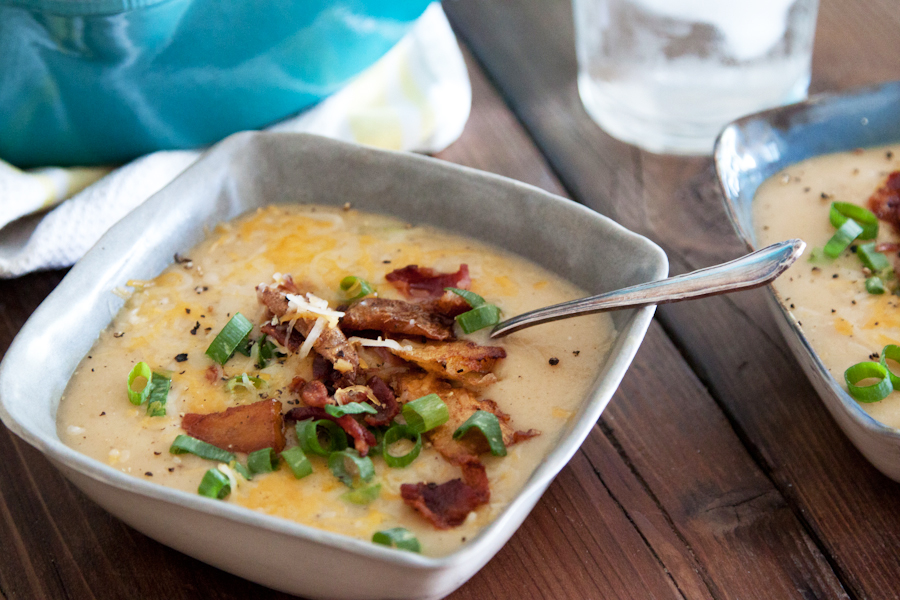 Serve it up with extra bacon, cheese, scallions, and those awesome crispy potato skins as garnish and call it a day! I promise you guys are gonna love this one!
A huge thank you to Serena from Serena Bakes Simply from Scratch for such an awesome recipe!
Printable Recipe
See post on serenabakessimplyfromscratch's site!
Description
Fully Loaded Baked Potato Soup. This soup is made over the top by adding crisp potato skins to the top before serving!
Ingredients
4 whole Extra Large Baked Potatoes Or 8 Regular Baked Potatoes
6 slices Bacon, Diced
6 Tablespoons Butter
½ whole Onion, Chopped
2 cloves Garlic, Minced
⅓ cups All-purpose Flour
4 cups Chicken Stock
½ teaspoons Sea Salt (or To Taste)
2 teaspoons Ground Pepper, Or To Taste
2 Tablespoons Olive Oil
3 cups Shredded Cheddar Cheese
4 whole Scallions (Green Onions), Sliced
1 cup Greek Yogurt
Preparation Instructions
Scoop the white insides out of the baked potato skins. Roughly chop the white insides and set them aside. Chop potato skins and set aside.
In a large stock pot brown the diced bacon over medium heat. Once it's crispy, remove bacon from the pan and drain off the grease.
Add 4 tablespoons butter to the brown bits at the bottom of the stock pot. Add onion and continue to cook over medium heat until onion is caramelized. Add minced garlic and flour. Stir flour until absorbed by the butter and cooked, about 1-2 minutes.
While stirring, slowly add chicken stock to the flour mixture to prevent lumps. Bring to a simmer then turn heat to low. Add the insides of the diced baked potato. Add sea salt and pepper. Cover pot and continue to cook over low heat.
In a large saute pan add 2 tablespoons of butter and 2 tablespoons olive oil over medium-high heat and heat until all of the butter is melted. Add the chopped potato skins and fry them until crisp and heated through.
Add 1/2 of the crumbled bacon, 2 cups of cheddar cheese, 2/3 of the scallions and Greek yogurt into the pot of soup. Stir well and continue to cook over low heat until heated through and cheese is melted.
Serve soup topped with remaining bacon, cheedar cheese, scallions and crisp potato skins.


_______________________________________
Gaby Dalkin is the young lady behind What's Gaby Cooking, a food blog that's bursting at the seams with incredible recipes and food photography. She's a personal chef and professional recipe developer, and if you follow her on Twitter, you'll soon discover her two-fold obsession: guacamole and cheese. She has small feet, a large heart, and a smile that can light up the whole building. We're pretty stoked to have her here.