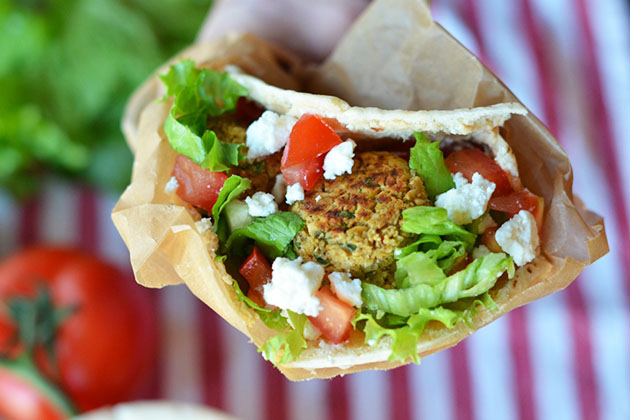 As I'm eating less meat these days, I'm always on the look-out for recipes that use beans and legumes. They're healthy, filling, and full of protein and fiber. But when I think falafel, I think fried and weekend project, too.
But Tasty Kitchen member janecooks offers a baked version of the fried favorite that's weeknight-easy. And with two cans of chickpeas as the bulk of the meal, it's easy on the wallet, too. These Baked Falafel Pitas are colorful, flavorful, and oh-so delicious. They received rave reviews in my house and I'm sure they will in yours.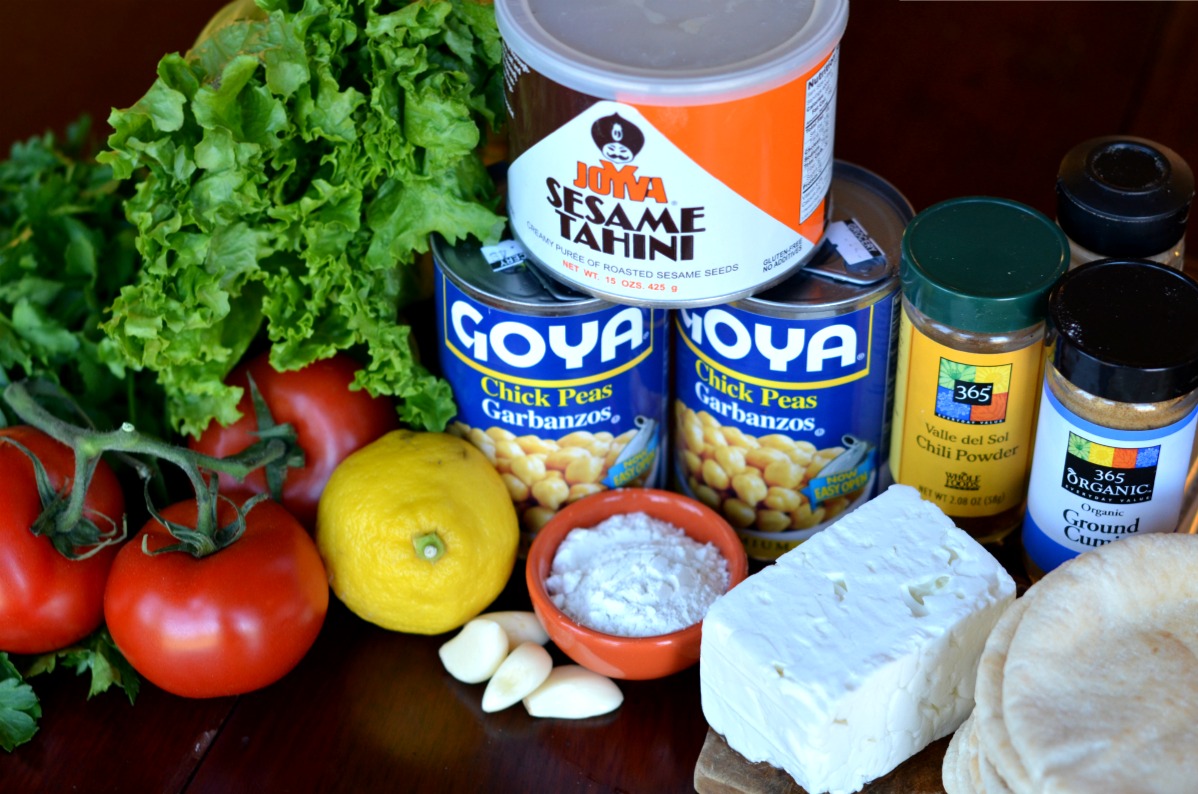 Bright, colorful, flavorful ingredients. That's always a good start.
Preheat your oven to 400ºF.
Drain the chickpeas and pour them into your food processor.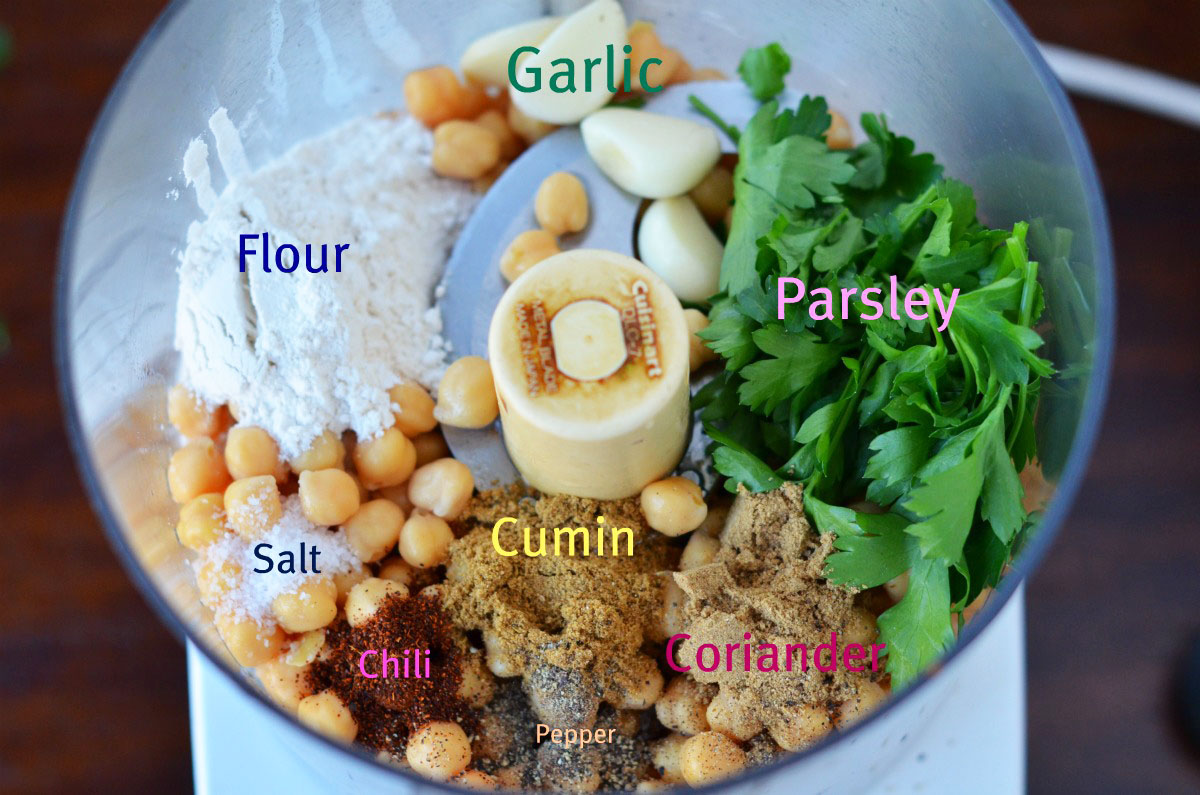 Add the flour, parsley, garlic, cumin, coriander, chili powder, salt and pepper.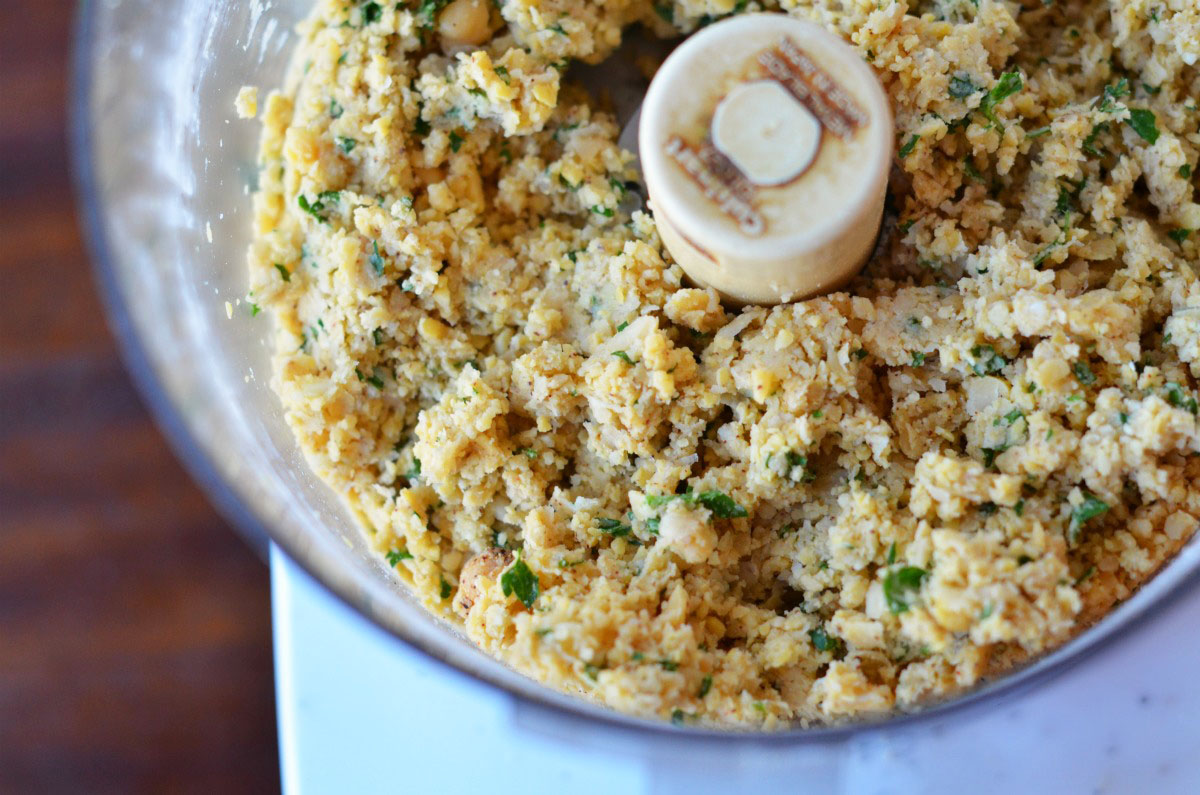 Blitz the ingredients until it looks like this. If you don't have a food processor, you can use a fork or a potato masher instead.
Form chickpea patties about 1 ½ inches wide by 2 inches thick. Place formed patties on a lightly greased baking sheet and bake for 15-20 minutes.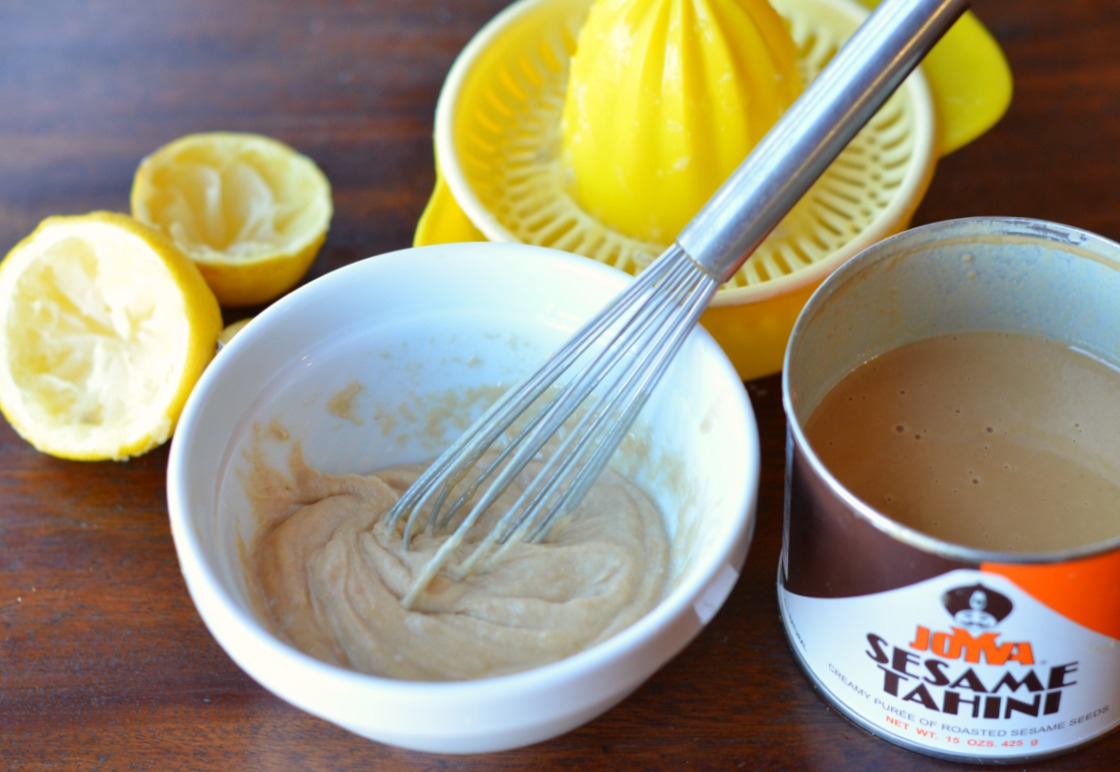 While the chickpea patties are baking, make this tahini-lemon sauce. We added a little water to make it more … saucy.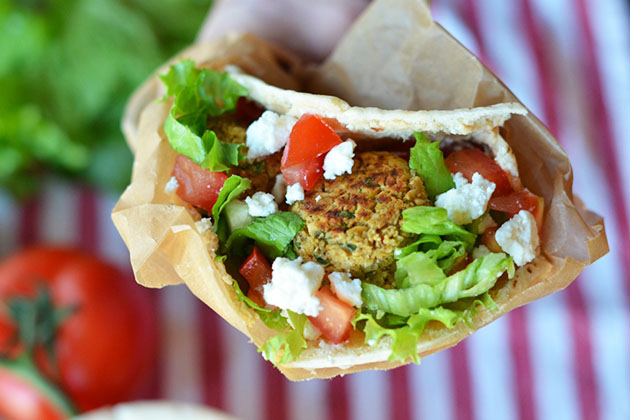 Assemble by spreading a portion of the tahini-lemon sauce inside of each pita. Then add a couple of chickpea patties and a generous amount of lettuce, tomato, and crumbled feta. Enjoy!
Thanks to Jane for sharing these Baked Falafel Pitas, I'm definitely adding these to my weeknight repertoire!
Printable Recipe
Description
These healthy chickpea cakes have zesty Middle Eastern flavor and are a great, quick dinner-time treat when tucked into a pita! My meat-loving fiance doesn't even miss the meat in this flavorful, filling meal!
Ingredients
2 cans (15 Oz. Size) Chickpeas
3 Tablespoons Flour
3 Tablespoons Parsley (optional)
4 cloves Garlic
2 teaspoons Ground Cumin
2 teaspoons Ground Coriander
1 teaspoon Chili Powder
½ teaspoons Salt
1 dash Black Pepper
4 Tablespoons Tahini
3 Tablespoons Lemon Juice
3 whole Tomatoes, Diced
1 block (8 Oz. Size) Feta Cheese, Crumbled
1 head Lettuce
12 whole Small Pitas
Preparation Instructions
Throw the chickpeas, flour, parsley, and spices into a food processor and pulse until well blended—or mash up chickpeas with a fork or potato masher and mix in spices. Then form small patties out of the chickpea mixture, about 1 1/2 to 2 inches wide and 1 inch thick.
Preheat the oven to 400ºF and place chickpea patties on a lightly greased pan and pop into the oven for 15–20 minutes.
Meanwhile, mix together the tahini and lemon juice and set aside with your other toppings (tomatoes, feta, and lettuce). When the patties are done, put them in a pita with plenty of toppings, and enjoy!


_______________________________________
Three Many Cooks is the always-entertaining food blog of Pam Anderson and her two daughters, Maggy and Sharon. Pam is a well-known and much-respected food writer and author, Maggy is a "hippy adventurer meets 1950s housewife," and Sharon refers to herself as a recovering food snob learning to survive on a graduate student's budget. Theirs is a strong relationship both inside and outside the kitchen, and it shows in the food they create and the stories they tell.