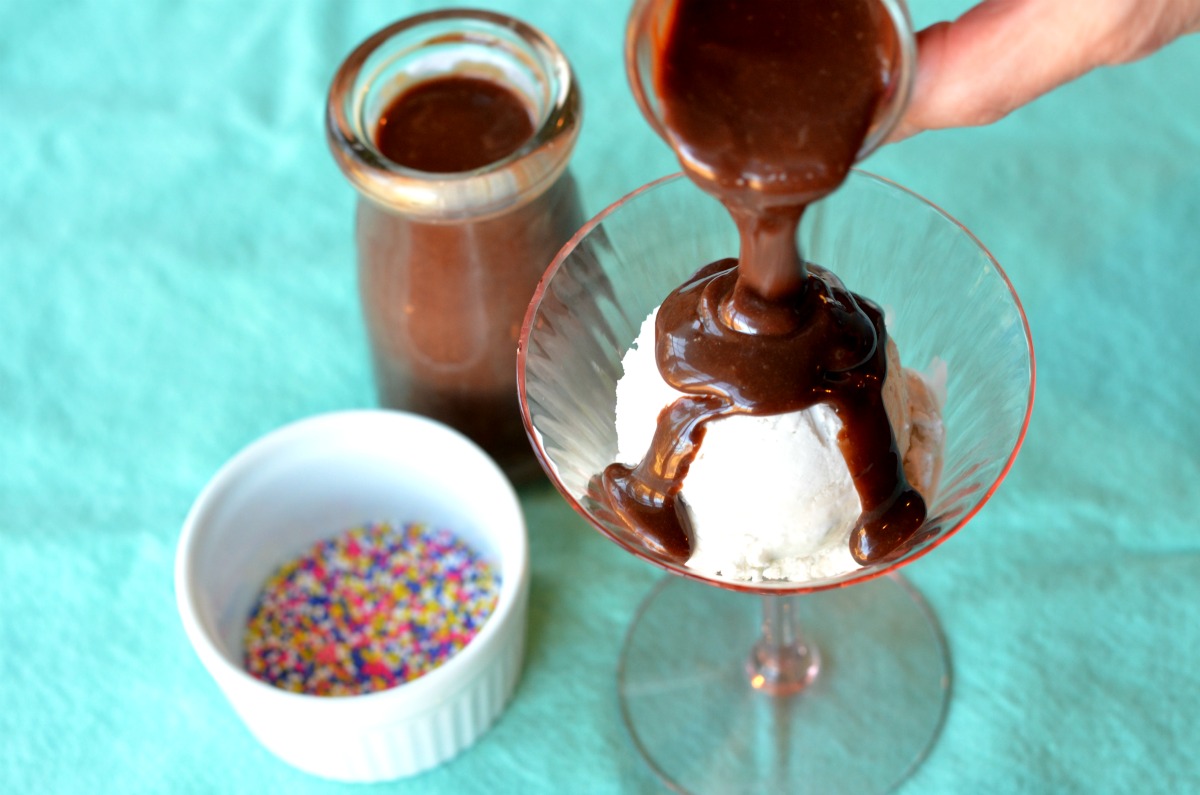 A bit of history in a recipe's headnote always catches my eye. So when I stumbled upon Kathy Marie's recipe for Sander's Hot Fudge Sauce, a recipe passed down by her 82 year-old mother-in-law who grew up in Detroit, I figured it had t be great. Her mother-in-law recalled what a treat it was in high school to go Sander's Ice Cream Parlor for a sundae.
I tend to glorify the past—what it would be like to live in another era (have you seen Midnight in Paris?). This image of a young woman sitting at the Sander's counter, savoring her ice cream sundae, topped with this very hot fudge sauce in the 1940s made me feel nostalgic for a long lost era. So I made it, poured it liberally over my favorite ice cream, and savored each bite. Get ready for a chocolate blast from the past.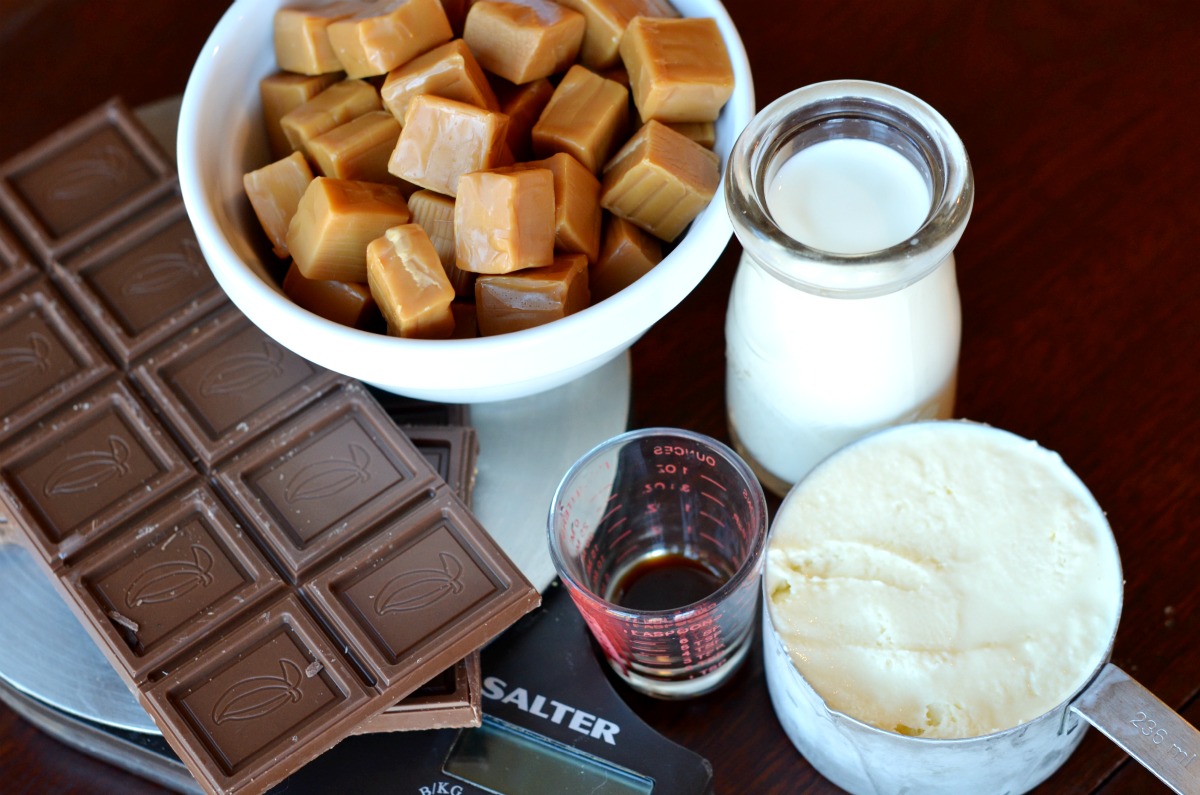 You need just five ingredients to make this hot fudge sauce: caramels, milk, chocolate, vanilla ice cream and vanilla extract.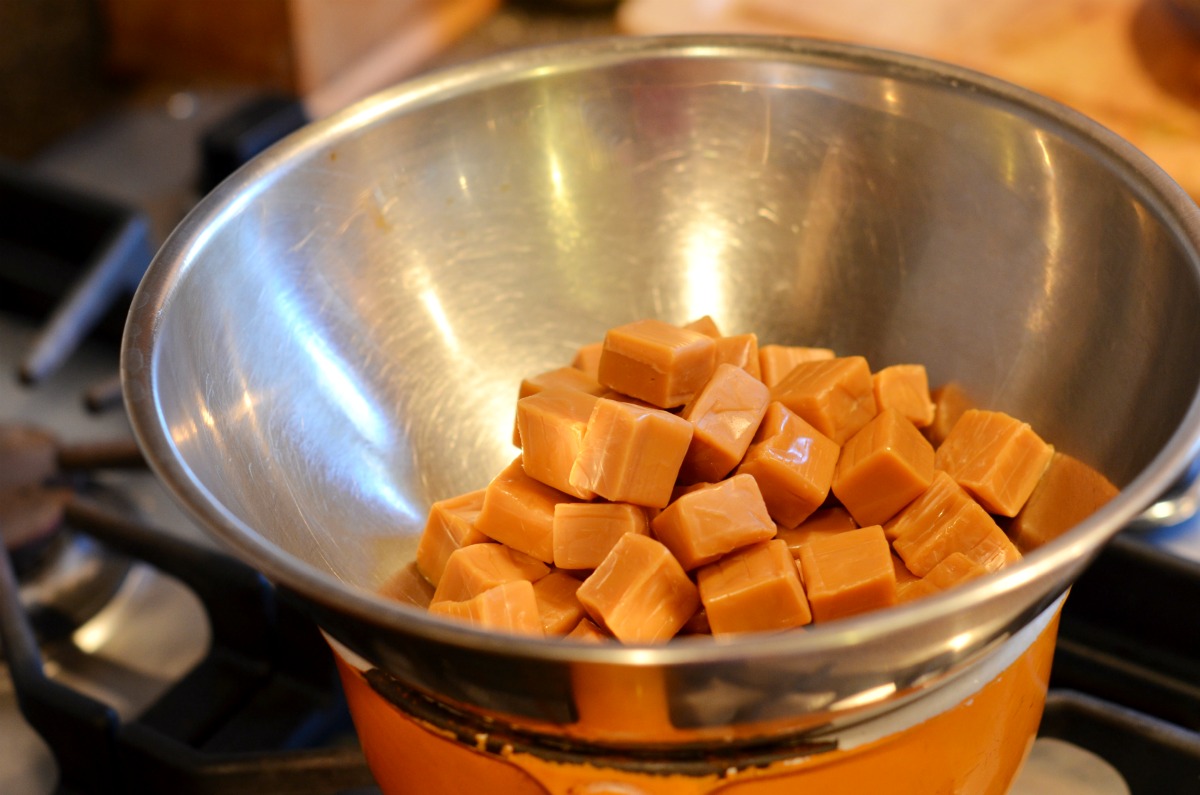 It starts with a pound of caramels in a double boiler. Good start, right?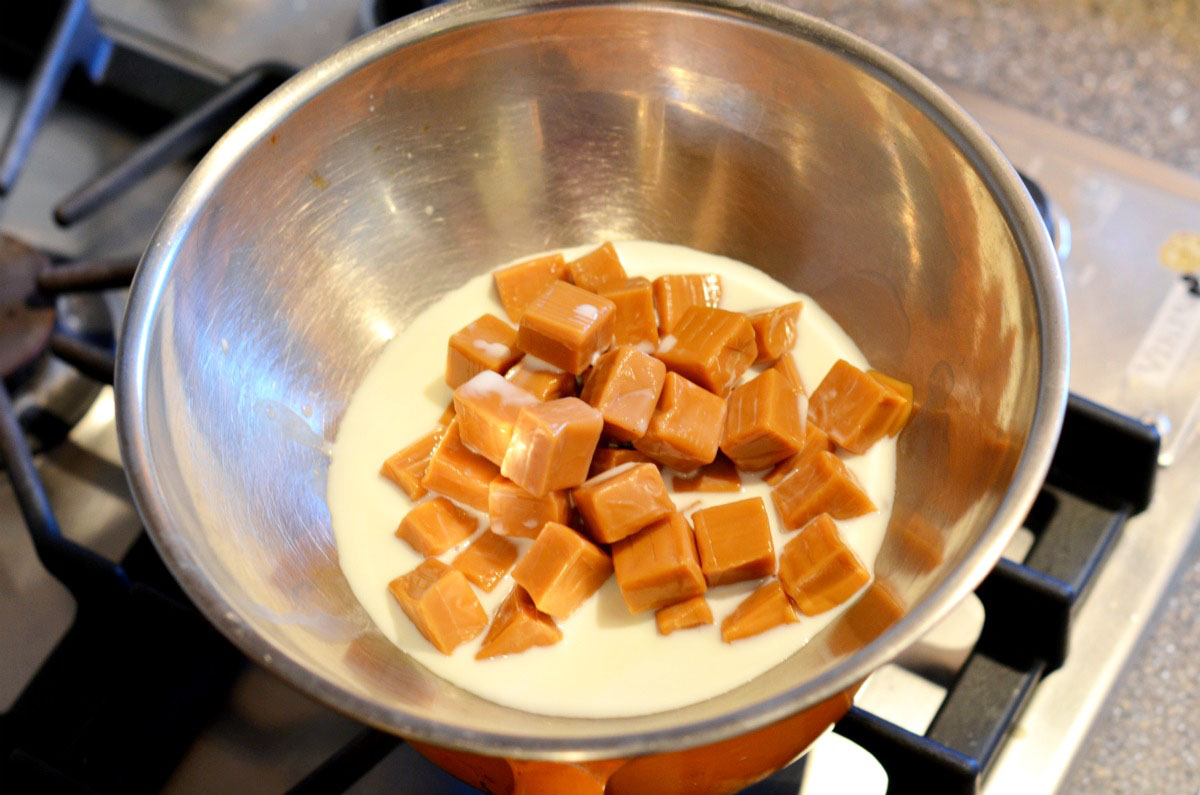 Then we add the milk and stir continuously until smooth.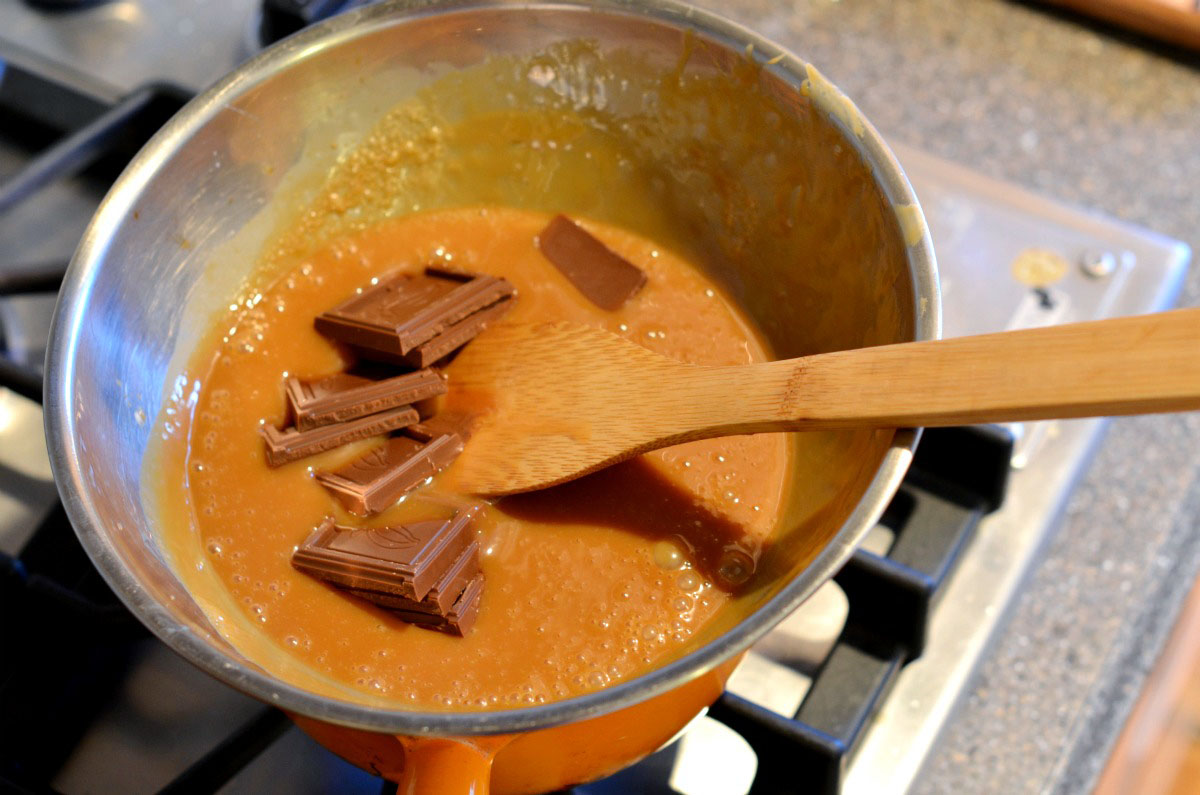 Next mix in all that lovely chocolate.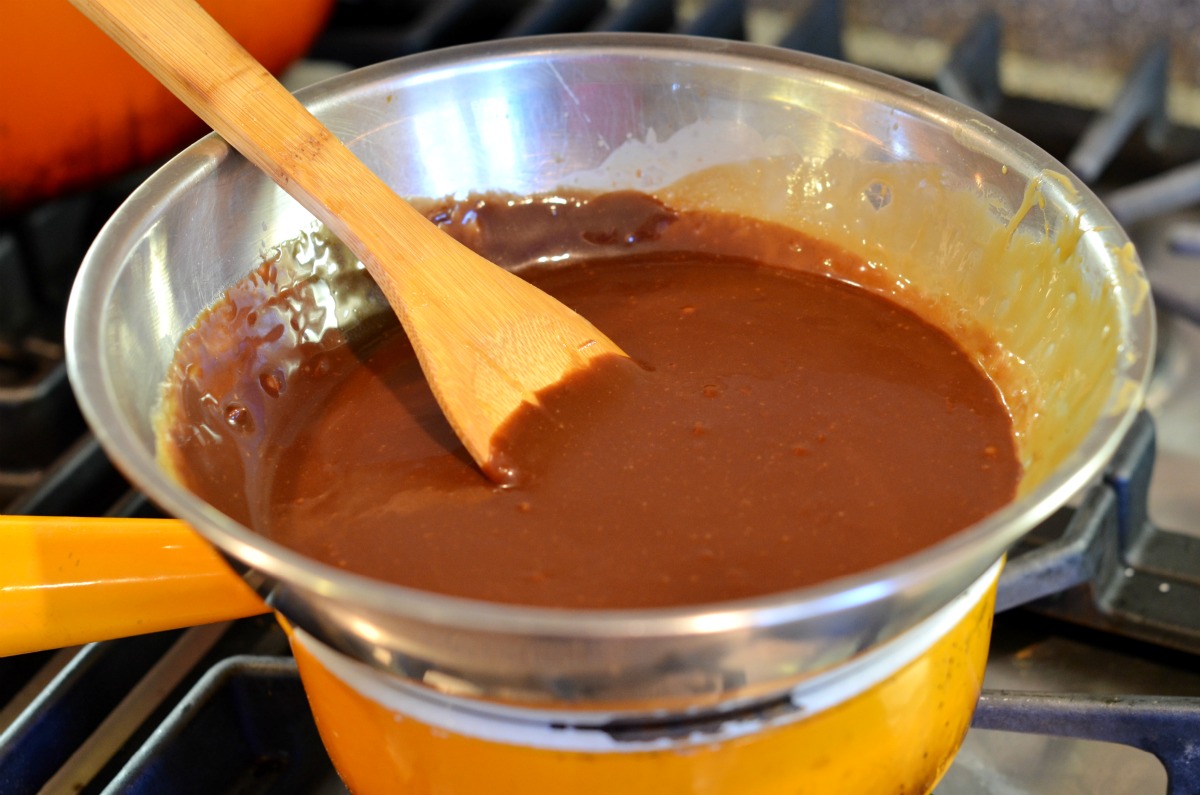 Stir to ensure it is melted and smooth.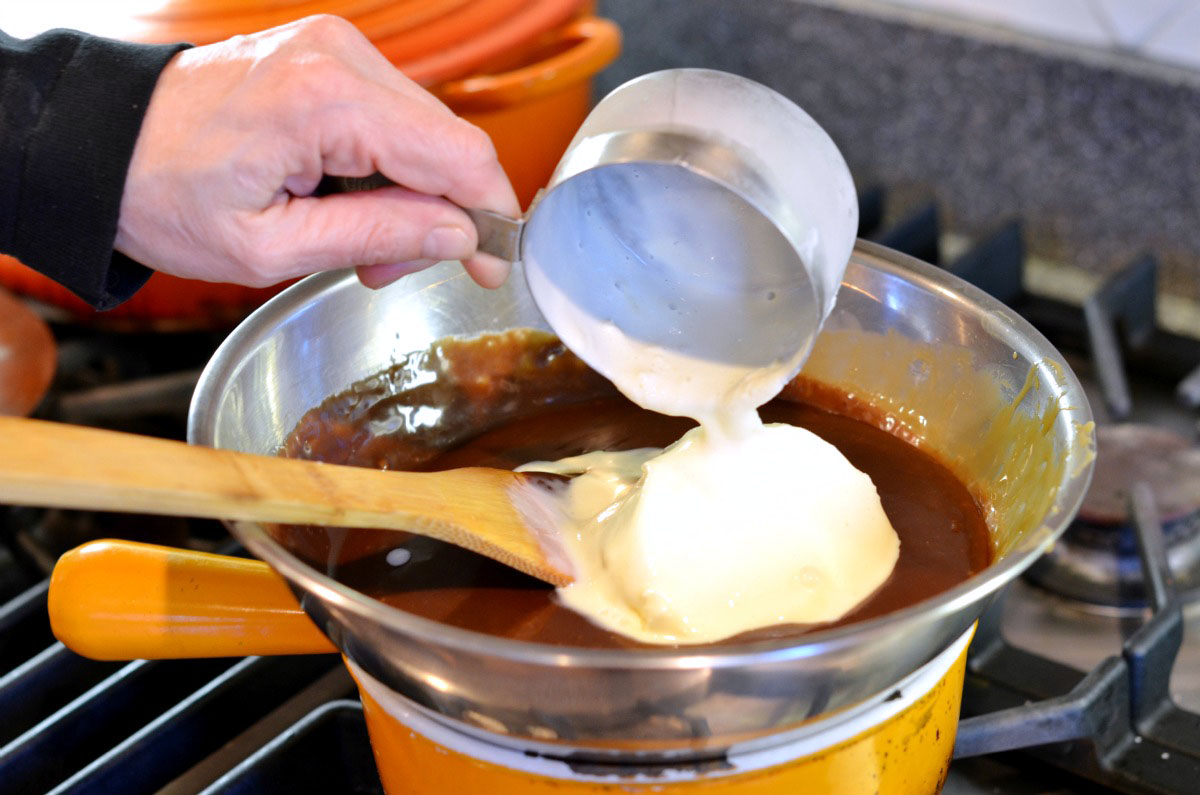 And this is where it gets interesting: you then stir in a cup of vanilla ice cream! This makes the sauce creamy.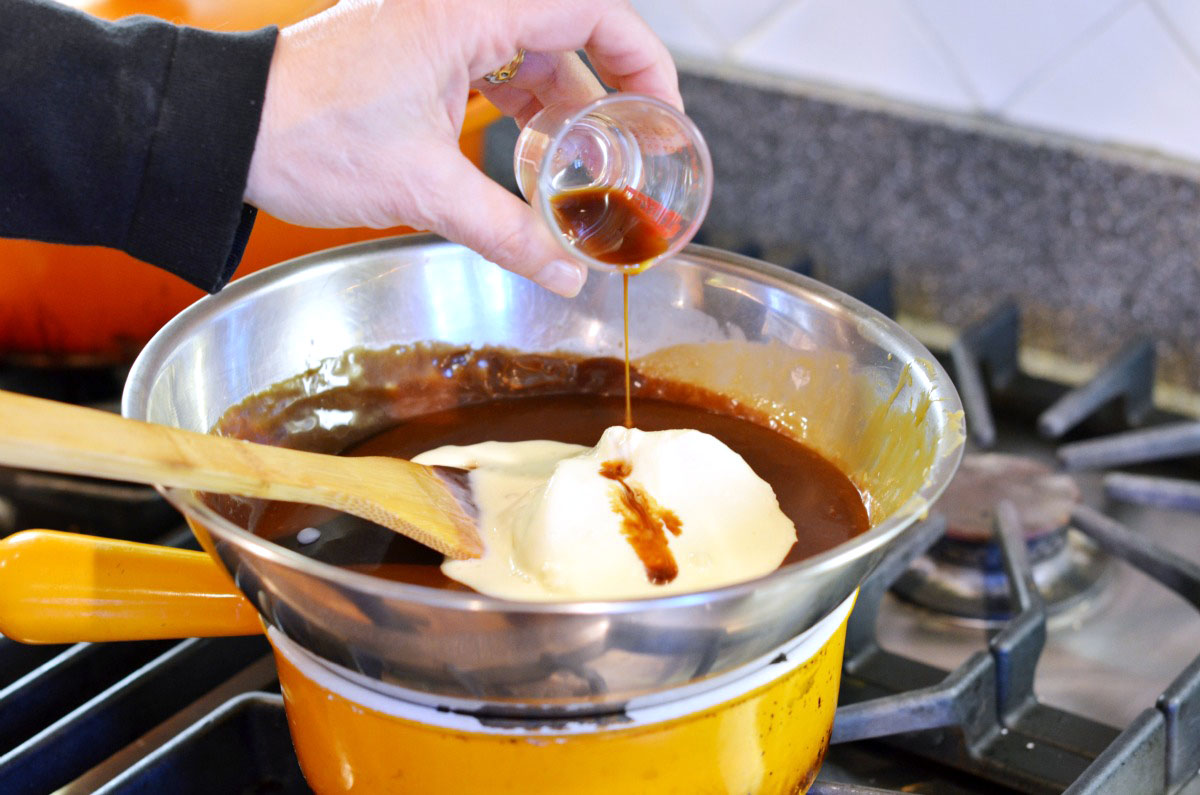 Then add a dash of vanilla for good measure.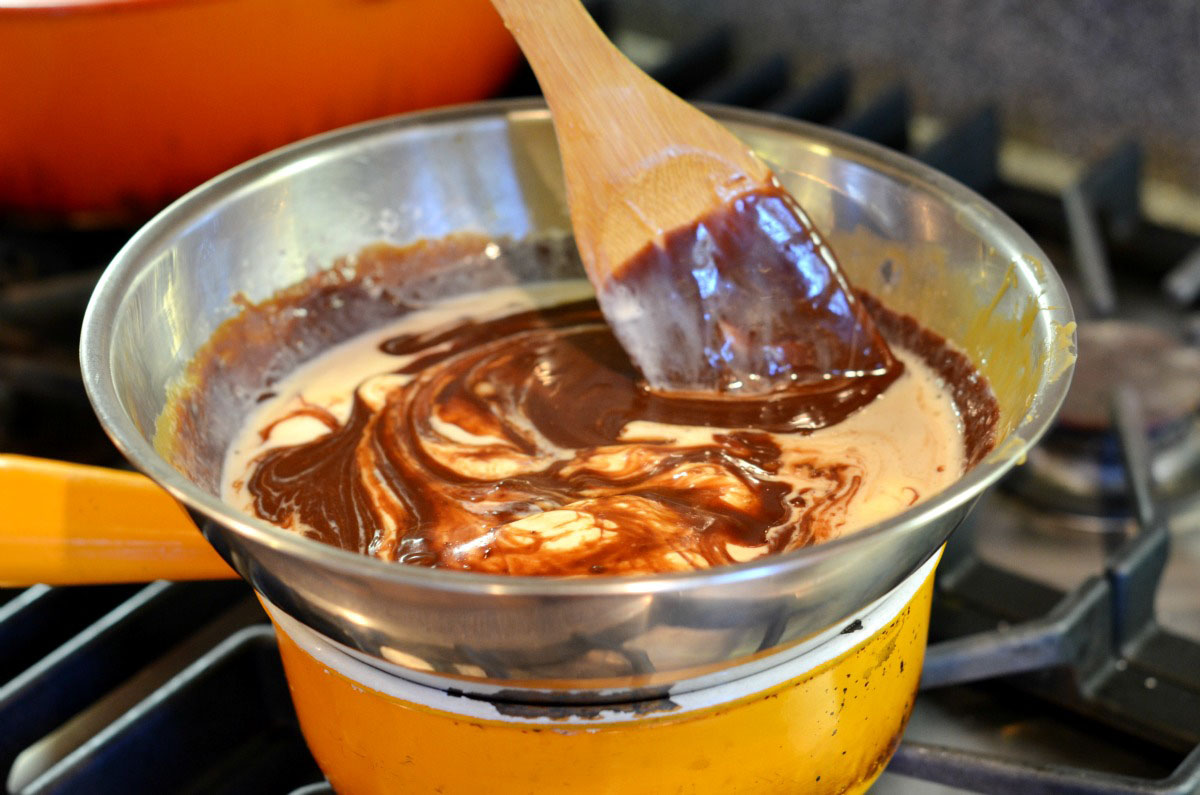 Mix until super-smooth.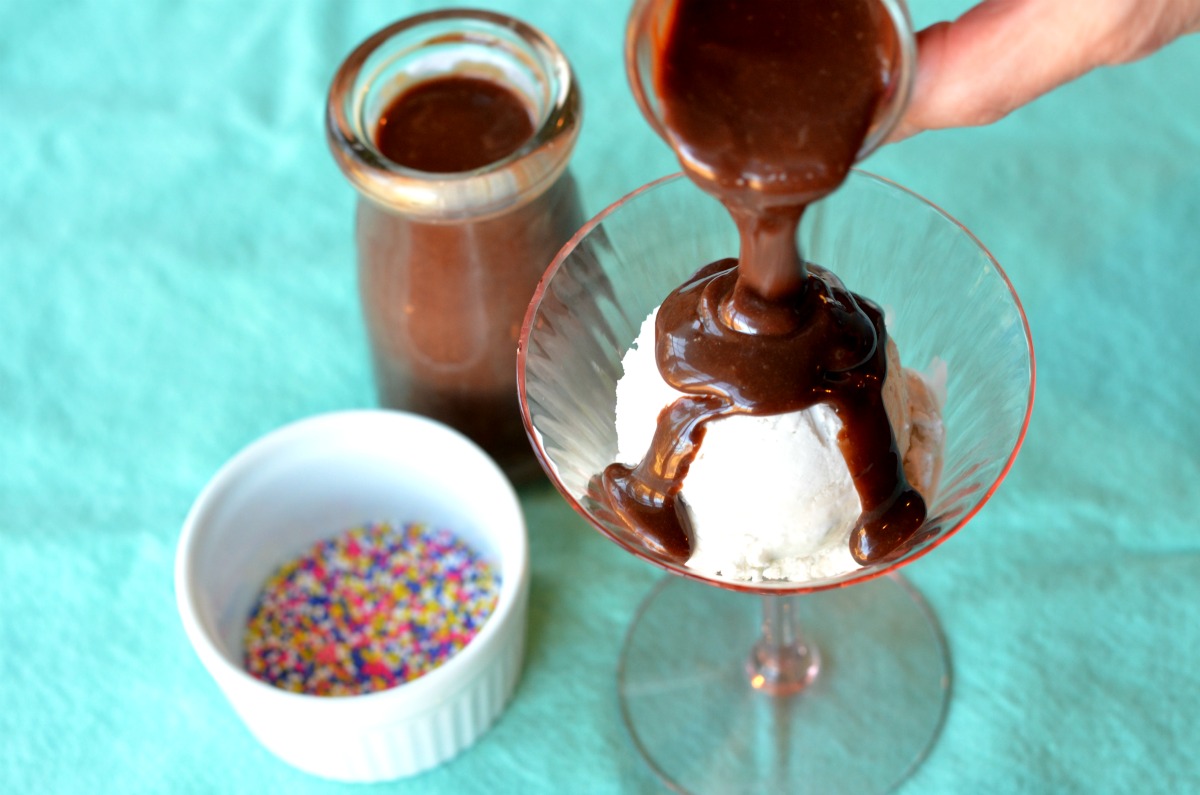 Then pour it liberally over your favorite sweet treat.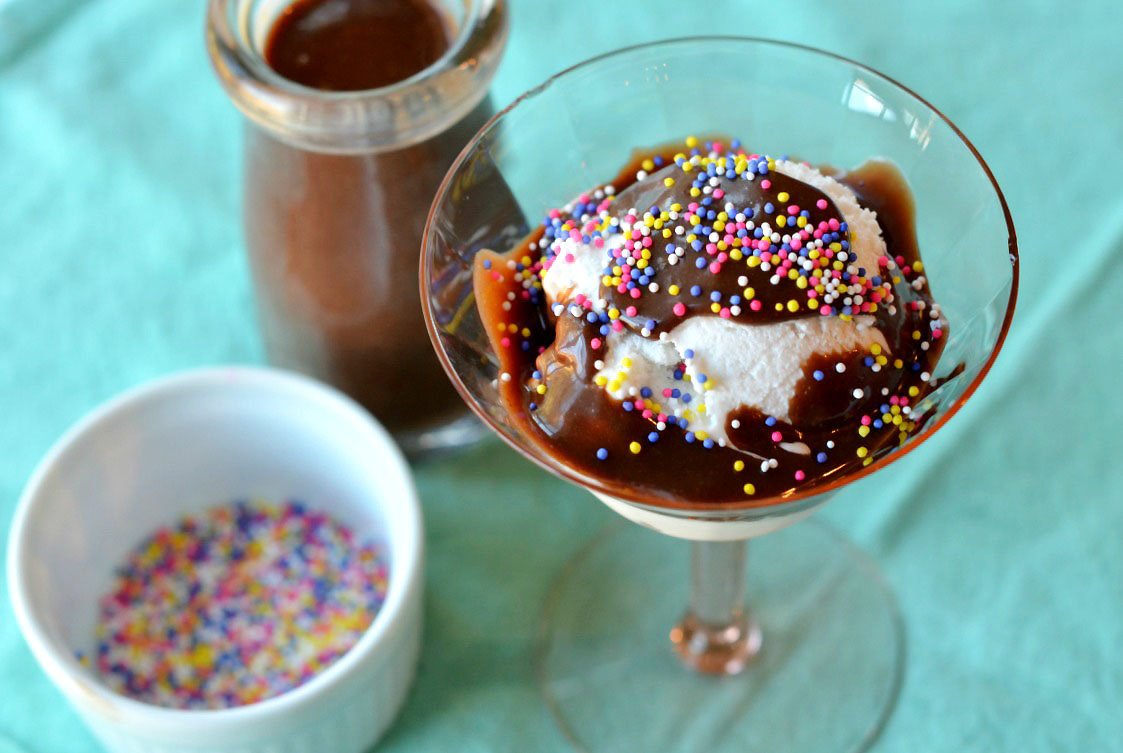 I went with ice cream only because I'm wishing it was summer, but this would be to-die-for over a hot brownie sundae!
Kathy Marie, thank you (and your mother-in-law) for sharing this recipe with us.
Printable Recipe
Description
My mother-in-law grew up in Detroit (she's 82 now!) and told me it was a treat to go to Sander's Ice Cream Parlor for a sundae when she was in high school. She got this recipe from an old friend and shared it with me. Oh, my! You've got to try this!
Ingredients
½ cups Whole Milk
1 pound Caramels
½ pounds High Quality Milk Chocolate
½ pints Vanilla Ice Cream
1 teaspoon Vanilla Extract
Preparation Instructions
1. Place milk and caramels in a double bloiler, heat over medium heat and stir continuously until a hot smooth cream is formed. Remove from the heat.
2. Chop the chocolate into uniform small pieces and add to the above hot cream. Stir continuously until the chocolate is completely melted and incorporated into the hot cream.
3. Mix in the vanilla ice cream and vanilla extract and stir until completely melted and thoroughly combined.
4. Serve immediately over your favorite ice cream. Store any leftovers in a covered container in the refrigerator. Reheat in the microwave at 30-second intervals, stirring between heating times, until desired temperature is reached.


_______________________________________
Three Many Cooks is the always-entertaining food blog of Pam Anderson and her two daughters, Maggy and Sharon. Pam is a well-known and much-respected food writer and author, Maggy is a "hippy adventurer meets 1950s housewife," and Sharon refers to herself as a recovering food snob learning to survive on a graduate student's budget. Theirs is a strong relationship both inside and outside the kitchen, and it shows in the food they create and the stories they tell.