Last month a group of our old friends, as well as a few new friends, started a Supper Club. It's going to be a great way for us to visit with friends we'd never see otherwise. Schedules these days are hectic and we're finding being intentional about our time with friends is important. This month is my turn to host, so I've been compiling a few recipes that are perfect for larger groups and can be prepped ahead, leaving precious time for fellowship.
One recipe that popped up on the radar last week was this Artichoke Feta Garlic Bread from Traci at LottaMadness. Saying that it's packed with flavor is an understatement. It's truly a drool-worthy combination, and most definitely making an appearance at the Supper Club in a couple of weeks.
I feel sorta silly showing you how to make such a simple recipe, but I feel I need to show you how simple it really is so you'll try it very soon. Here, let me show you …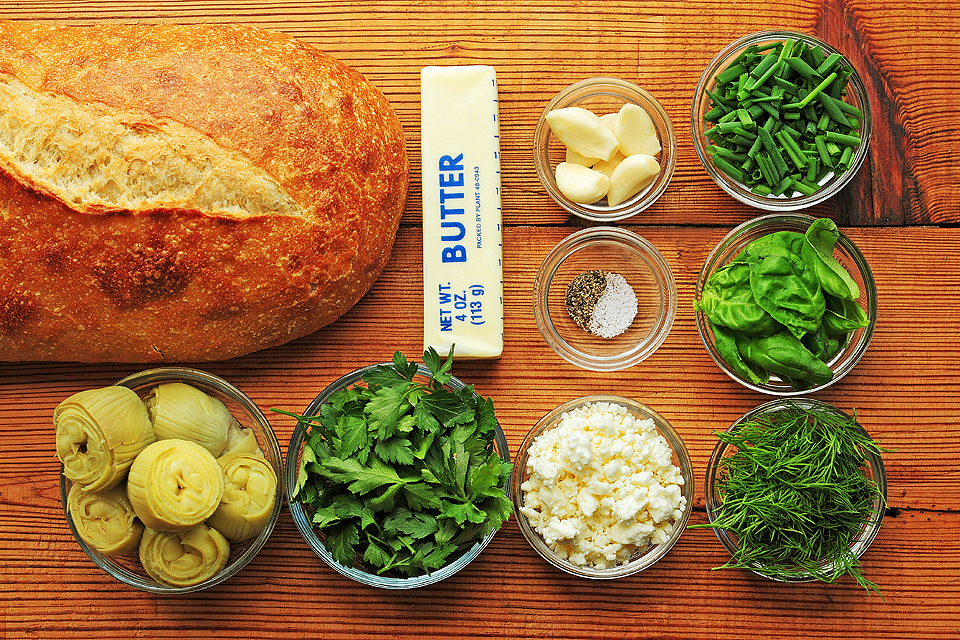 Begin with Italian parsley, dill, basil leaves, chives, marinated artichoke hearts, garlic, feta cheese, salt, pepper, softened butter and an Italian loaf. If you can't find an Italian loaf, French bread, or really, any large loaf of a sturdy bread will do just fine.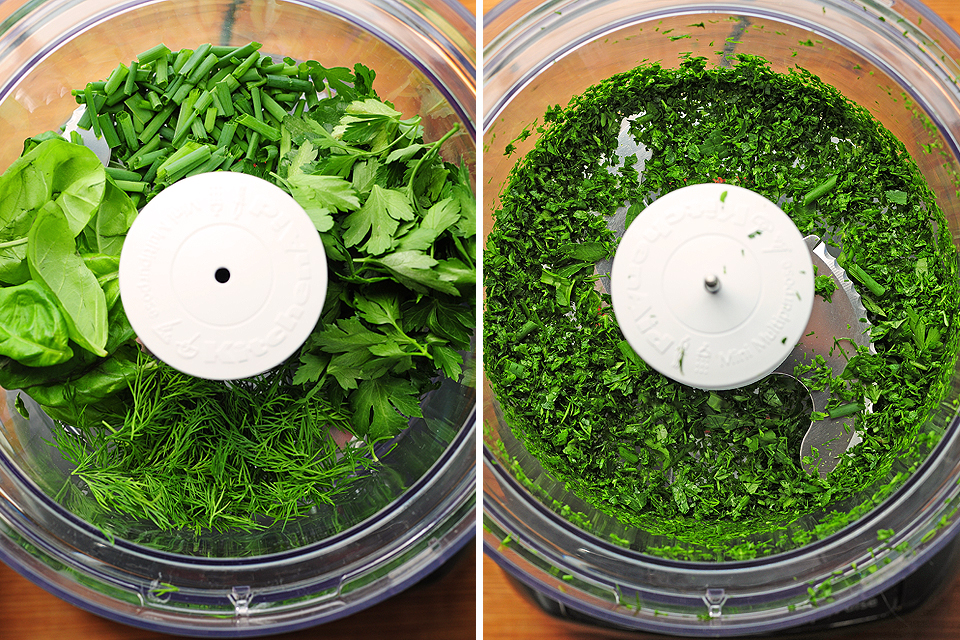 Start by chopping the parsley, dill, basil and chives in the bowl of a food processor. A good blender will work too for chopping.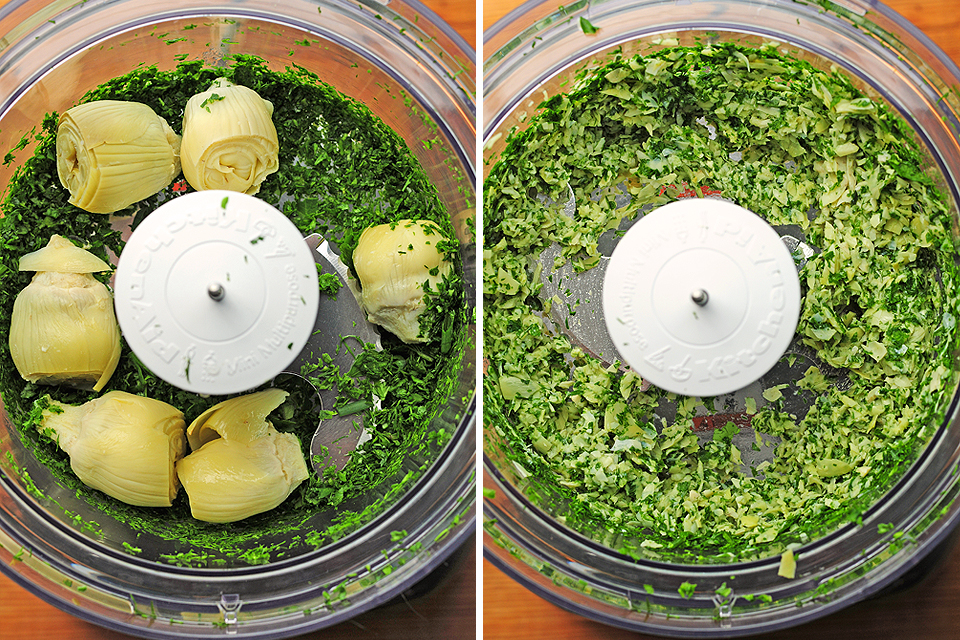 Add the artichoke hearts and process/chop again.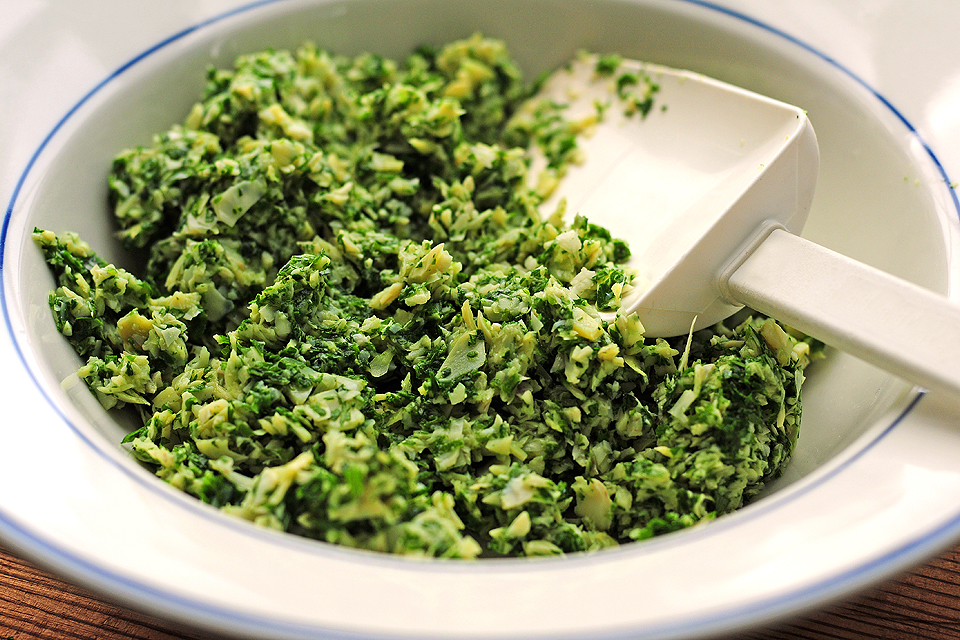 Remove artichoke/herb mixture to a bowl.
Isn't this easy? Doesn't get any more difficult than this. Let's keep going.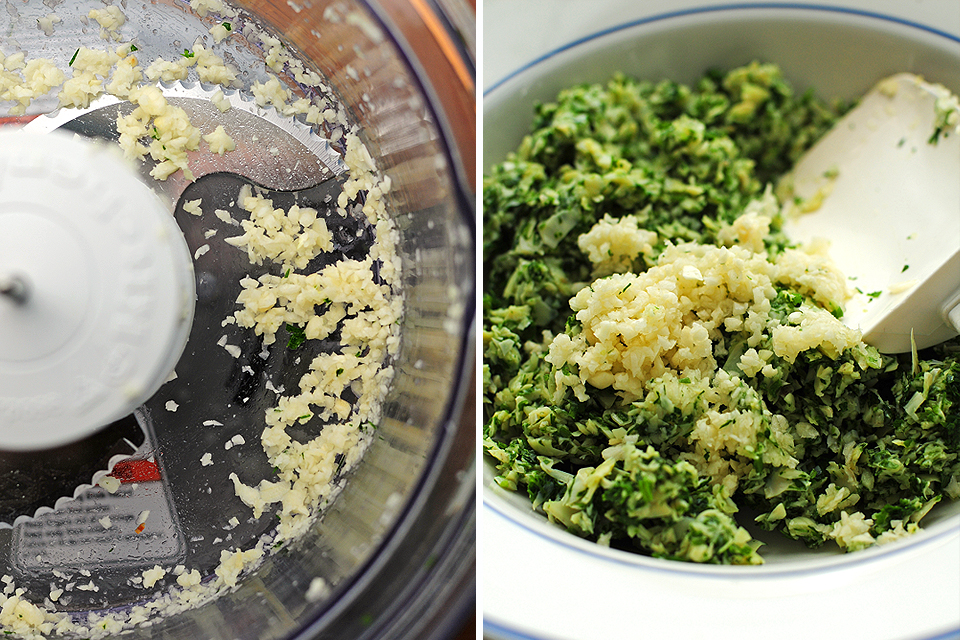 Chop the peeled garlic cloves next, and add it to the mixture.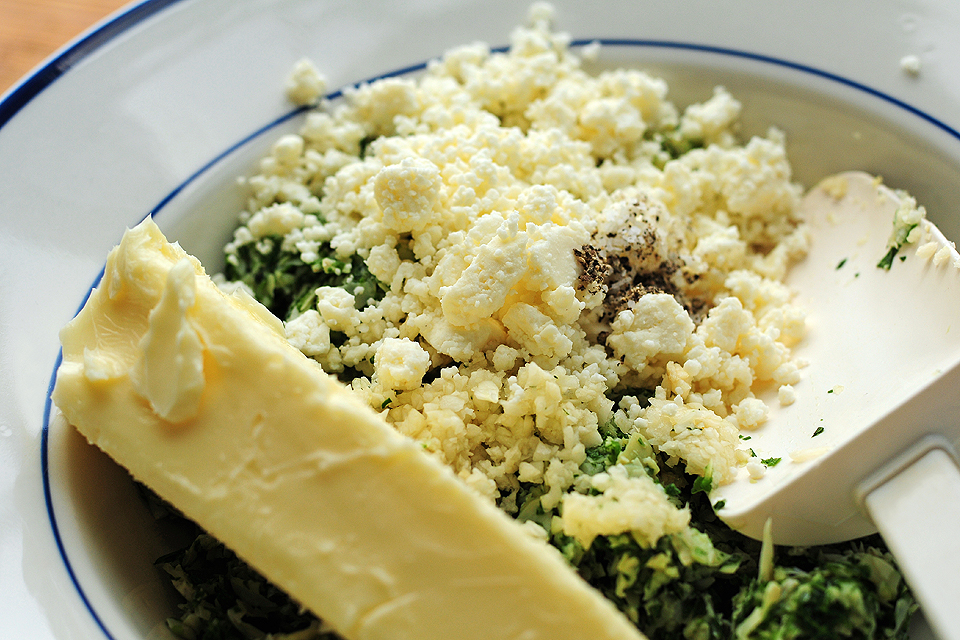 Almost done! Next add the feta, salt, pepper, and softened butter, to the bowl of chopped ingredients.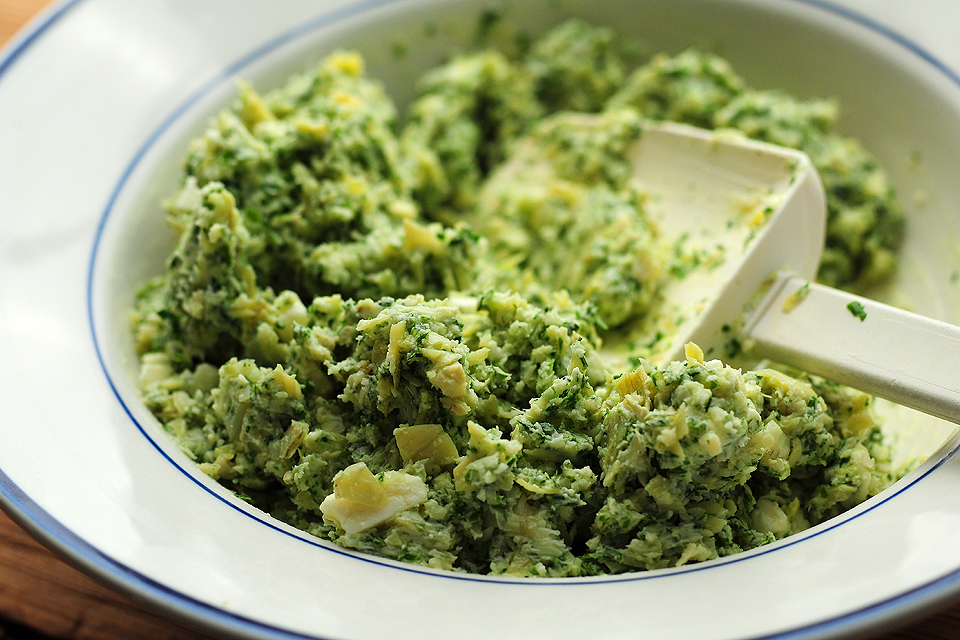 Mix well with a spoon until combined well.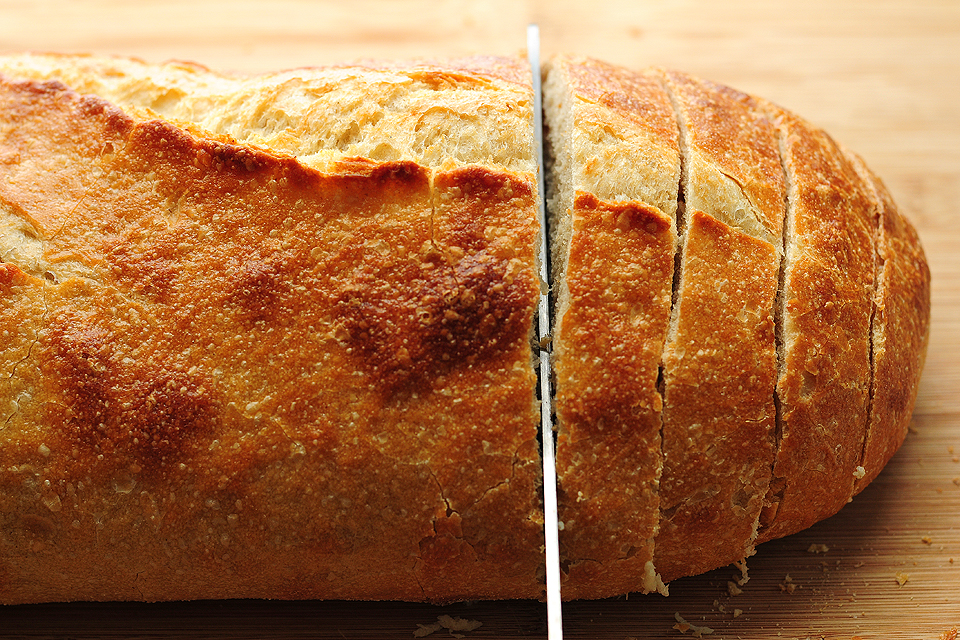 Slice the bread in 1-inch slices, being careful to not slice all the way through the base of the bread.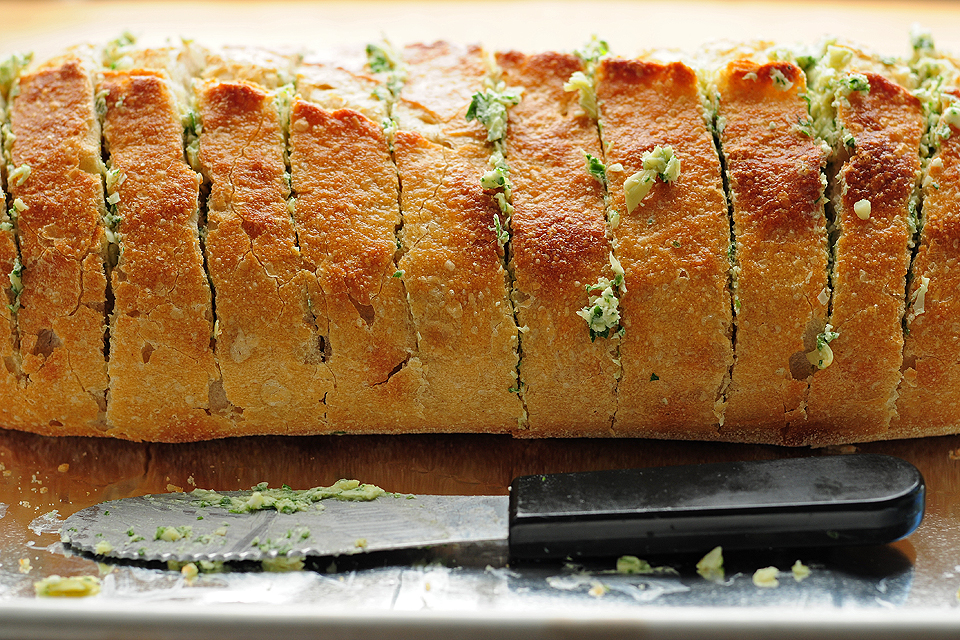 Spread the artichoke feta garlic herb butter mixture (which is mighty yummy-smelling about now) evenly between the slices. Wrap in foil and bake.
Grab a napkin to catch the drool as you wait by the oven.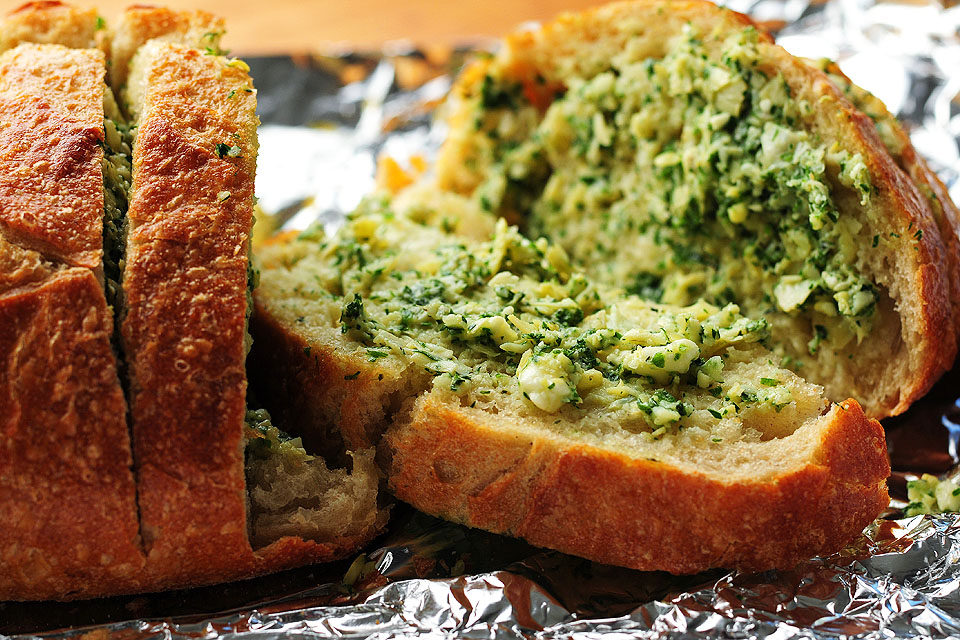 Serve right away, while still warm.
What a fantastic complement for steak or fish, along with a simple salad. And it will be the perfect addition for our Supper Club. If I'm smart, I should probably go ahead and make two loaves.
Thank you Traci at LottaMadness for sharing this recipe and making my menu planning that much easier. Can't wait to share this with friends! Check out Traci's site Lotta Madness for more of her recipes, many of which show off her South African roots.
Printable Recipe
See post on LottaMadness's site!
Description
This is a dressed up garlic bread which can be a side to a light meal or it can be a meal itself. Either way, it tastes great.
Ingredients
½ cups Italian Parsley
¼ cups Dill
8 whole Basil Leaves
¼ cups Chives
6 whole Marinated Artichoke Hearts
6 cloves Garlic
¼ cups Feta Cheese, Crumbled
1 pinch Salt And Pepper
1 stick Butter
1 whole Italian Loaf
Preparation Instructions
Preheat the oven to 350ºF.
Place the parsley, dill, basil and chives in a food processor and chop together. Add the artichoke hearts and chop again. Remove mixture to a bowl.
Next, peel the garlic and add it to the food processor. Once finely chopped, add the garlic to the herb and artichoke mixture. Add the feta, seasoning and softened butter to the bowl and stir until blended with the rest of the chopped ingredients.
Slice the bread in 1-inch slices, stopping before the base of the bread. Stuff the bread with the mixture. Wrap in the bread in foil and bake for 25 minutes. Serve while hot.


_______________________________________
Amy Johnson is a blogger who writes about food, travel, the home (both inside and out), and various observations and random musings about anything and everything. Visit her blog She Wears Many Hats for a dose of deliciousness, practicality, hilarity, or just plain fun. She lives in South Carolina with her husband and two children.