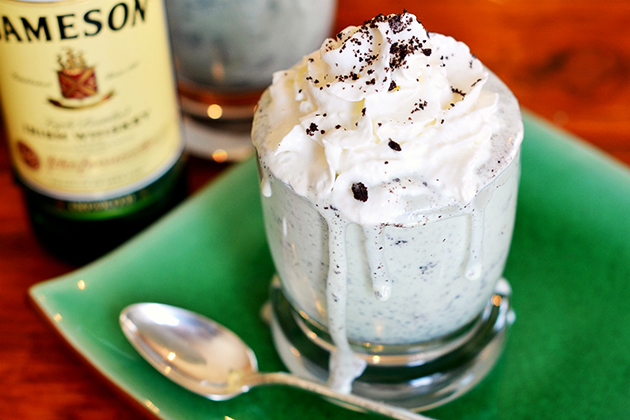 Since its debut in the 1970s, McDonald's Shamrock Shake has garnered something of a cult following. I'm certain part of its popularity stems from very limited availability. You might be interested to know the Shamrock Shake has its own website pointing devoted fans to selected serving locations. I love a good milkshake, but this seems a little crazy. Me? I prefer a blizzard. It's got all the goodness of a milkshake with something delicious stirred in.
In honor of St. Patrick's Day, we created a Shamrock Blizzard you can make in your own kitchen without having to track down the elusive green drink. To make it even more fun and festive, we've added Irish whiskey to the mix (McDonald's can't do that!). If you'd like a "potent" blizzard, make it with straight whiskey. But if you want to serve these to a gaggle of kids, make sure to use milk instead! For something in between, use half whiskey, half milk.
Happy St. Patrick's Day!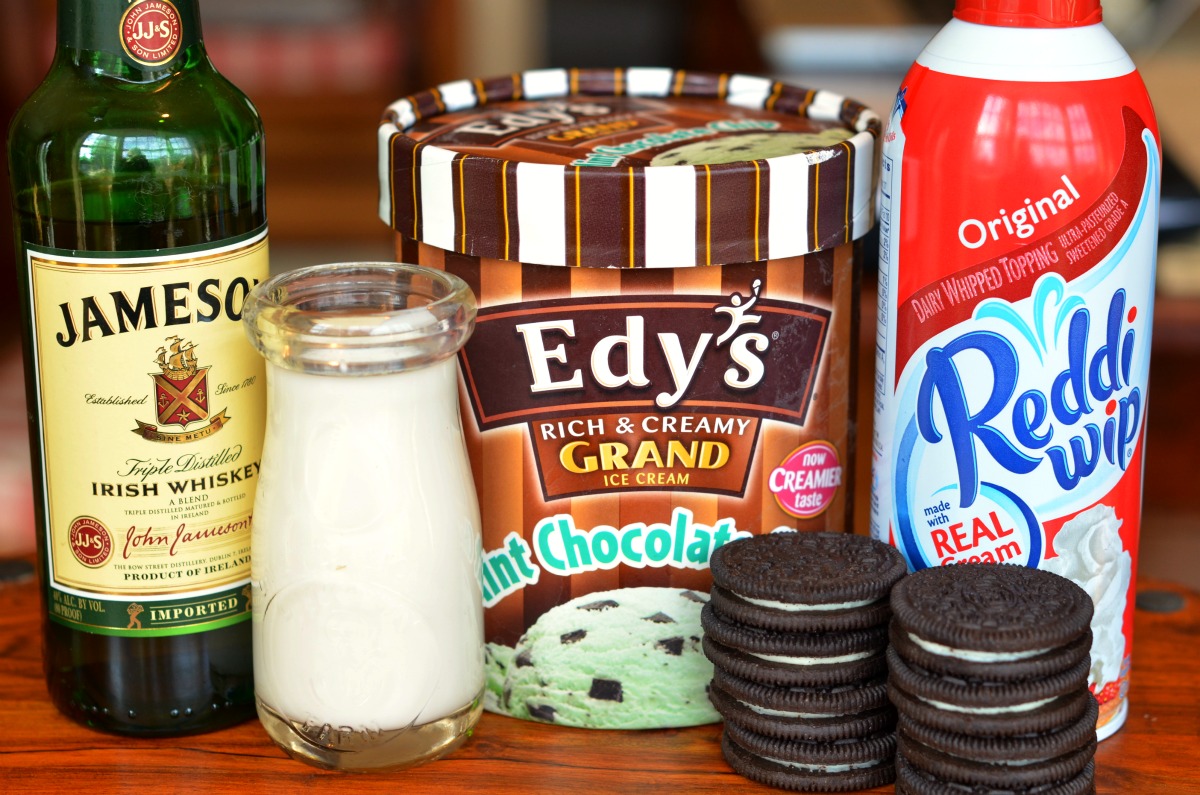 For this recipe, you need these delicious ingredients: mint chocolate chip ice cream, whole milk, Irish whiskey (optional), chocolate cookies (such as Oreos or Famous Chocolate Wafers), and whipped cream.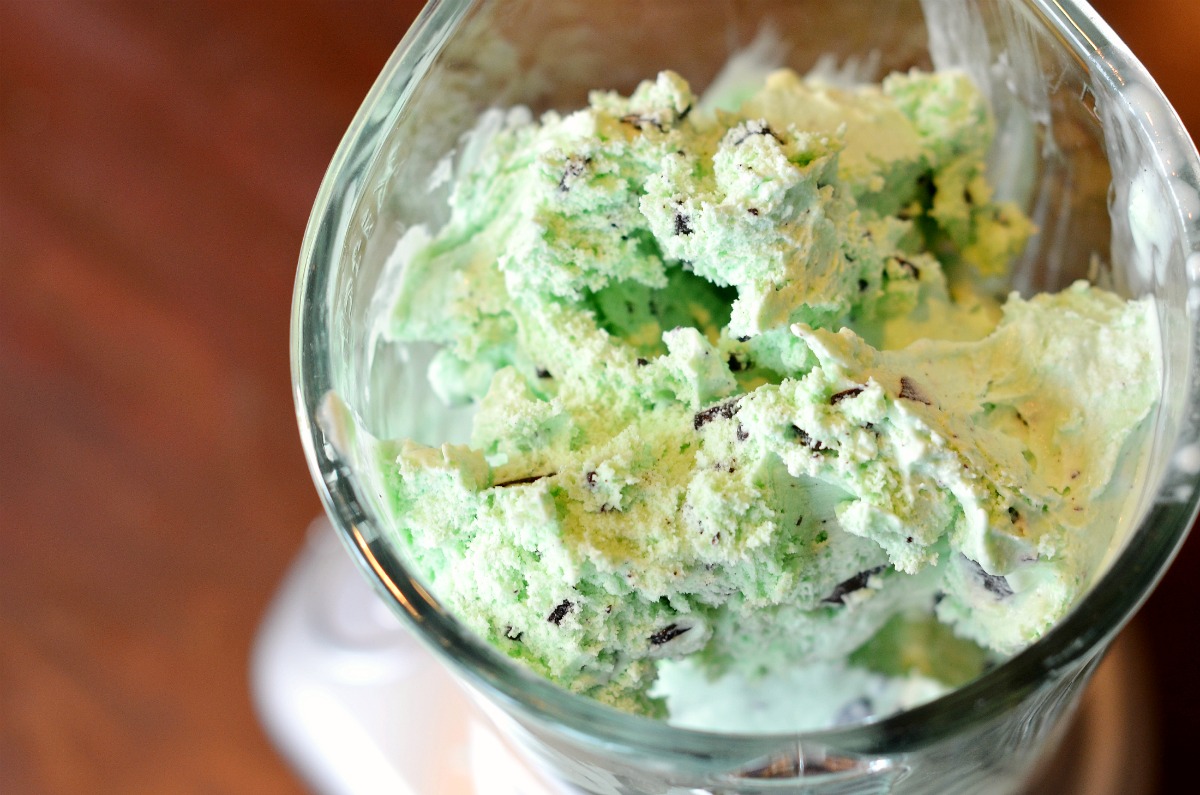 Start by putting the entire container of ice cream in the blender. Yes, the entire container. Hey, I never said this was a diet recipe.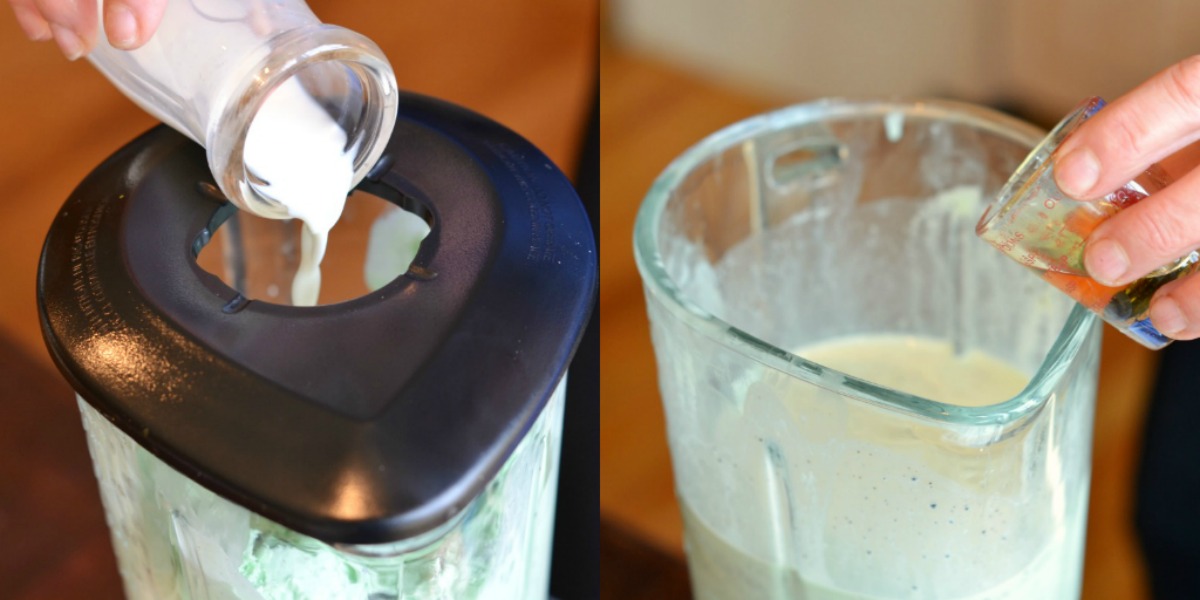 Add the milk and/or whiskey.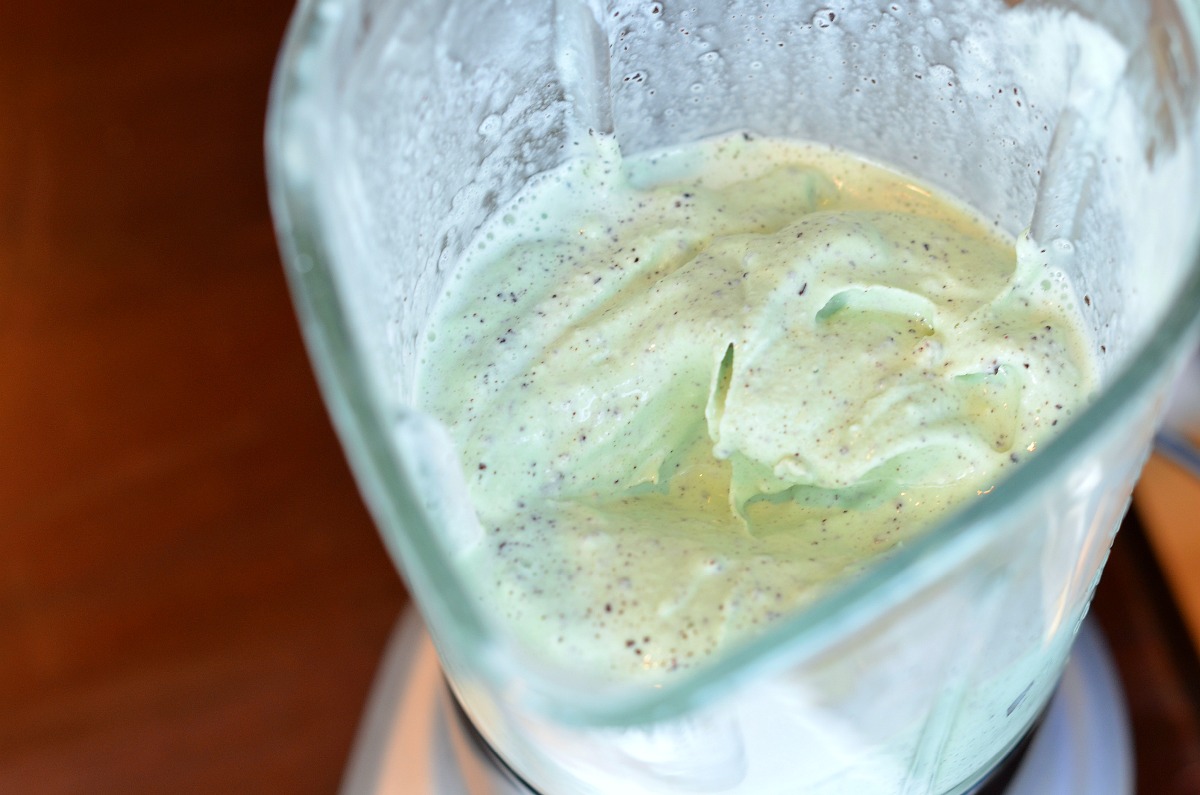 Blend until the ice cream takes on this consistency.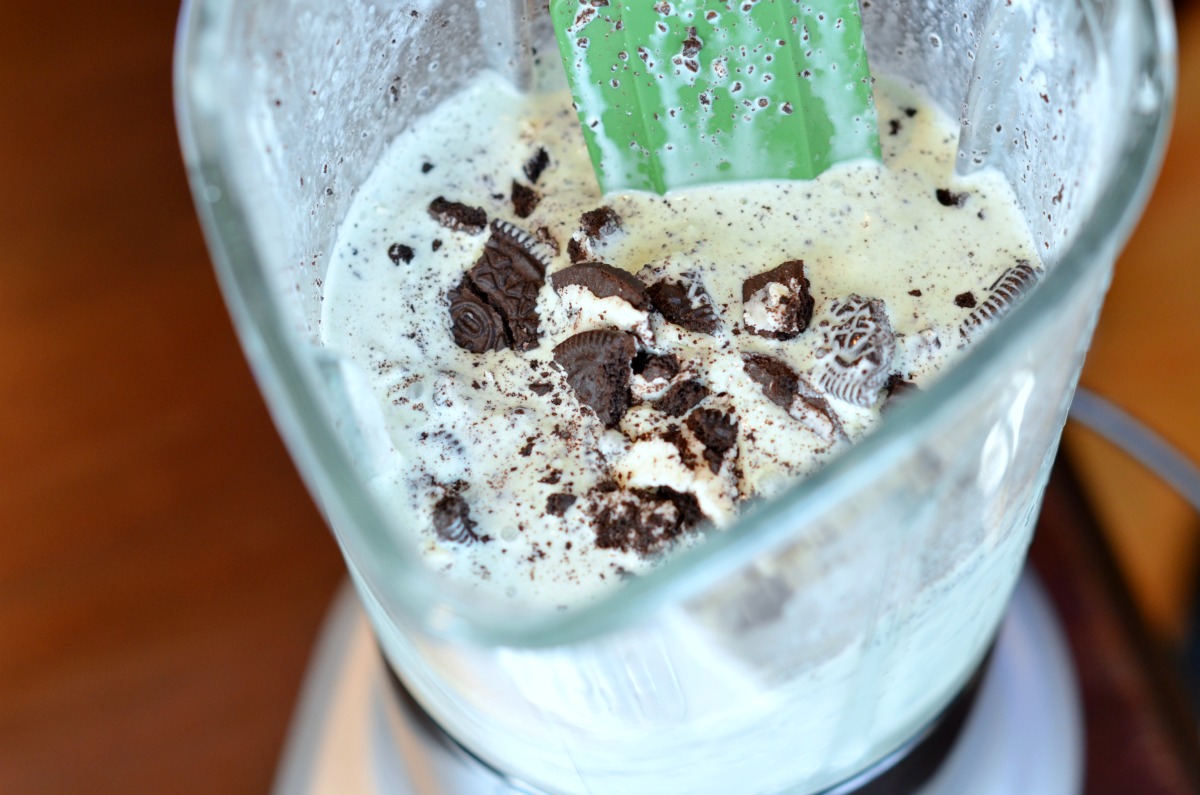 Crumble 7 of the chocolate cookies with your hands and stir them into the blizzard. I'm always guilty of digging around in the ice cream to find the big chunks of cookie dough or brownie, so I prefer to leave my cookie bits big (and easy to find!).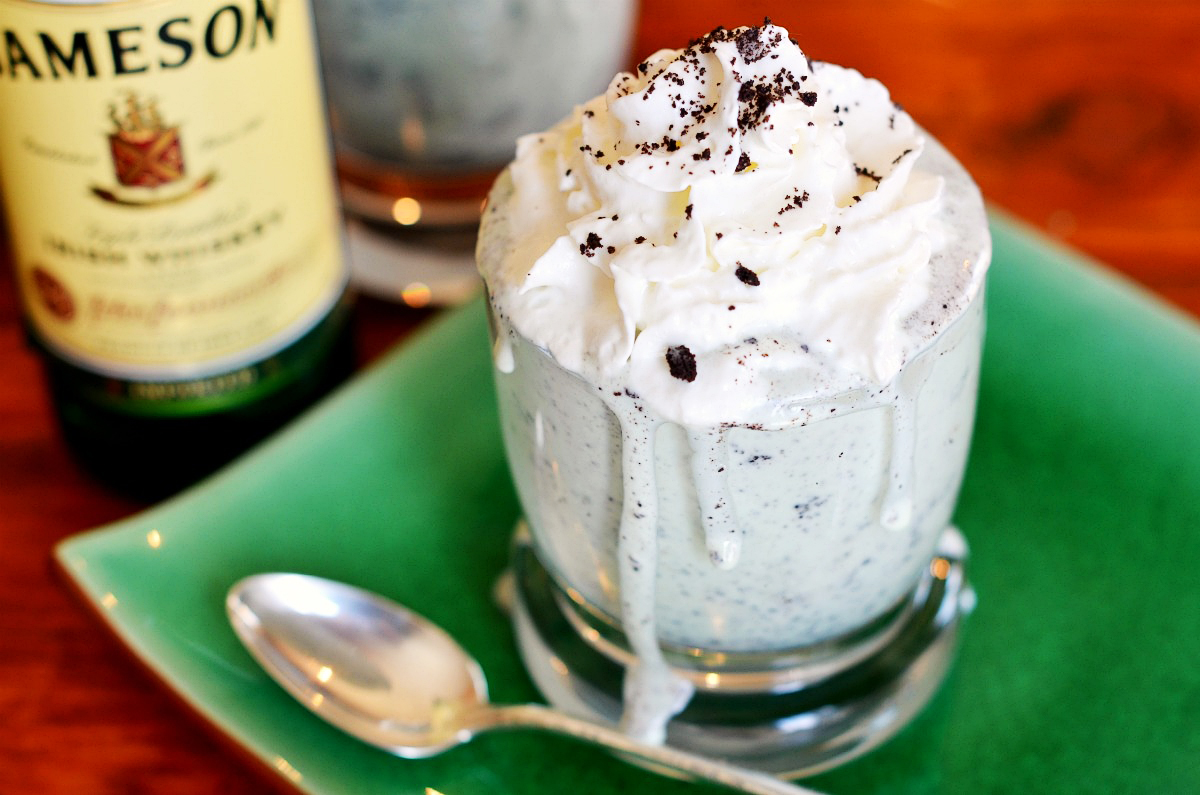 Pour a portion of the blizzard into 6 glasses, top with whipped cream, and sprinkle with crumbs from the remaining cookie.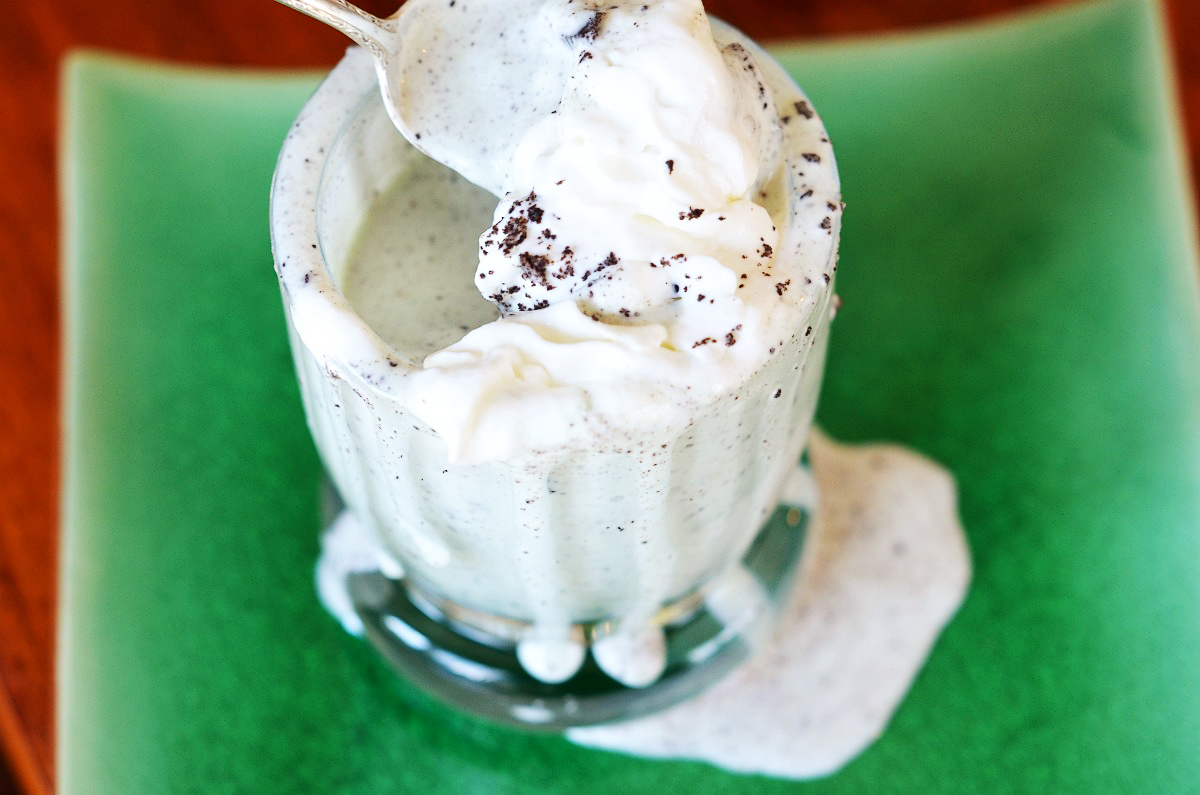 These blizzards are so good they'll be gone in seconds.
Printable Recipe
Description
Like the Shamrock Shake? You're going to love this Shamrock Blizzard!
Ingredients
1 container (48 Oz. Size) Mint Chocolate Chip Ice Cream, Softened (We Used Edy's Brand)
½ cups Irish Whiskey Or Milk
8 whole Chocolate Sandwich Cookies, Such As Oreos, Crumbled, Divided
1 can (6.5 Oz. Size) Whipped Cream
Preparation Instructions
Headnote: For a potent shake, use all whiskey. For a virgin version, use the milk. For something in between, use 1/4 cup each: milk and whiskey.
In a blender, process ice cream and whiskey until smooth. Stir in 7 of the crumbled cookies. Pour into tumblers, top with whipped cream, and sprinkle with remaining crumbled cookie.


_______________________________________
Three Many Cooks is the always-entertaining food blog of Pam Anderson and her two daughters, Maggy and Sharon. Pam is a well-known and much-respected food writer and author, Maggy is a "hippy adventurer meets 1950s housewife," and Sharon refers to herself as a recovering food snob learning to survive on a graduate student's budget. Theirs is a strong relationship both inside and outside the kitchen, and it shows in the food they create and the stories they tell.