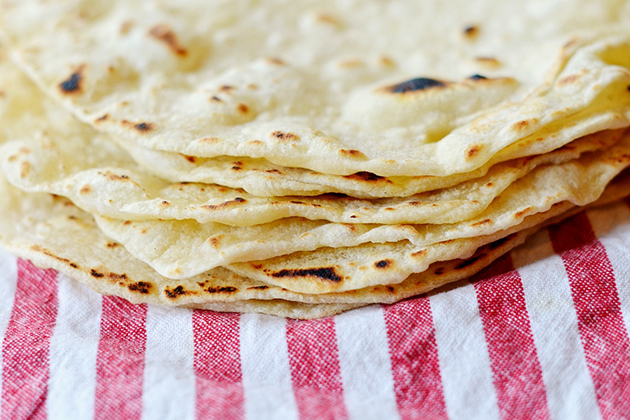 I know what you're thinking, and I'm going to answer your question right up front. Yes, making flour tortillas from scratch is worth it. It was certainly my question before making them the first time. But here's why it's worth it: the ones at the store are uniform, bland, and blonde. The ones you make fresh are perfectly imperfect—puffy, warm, full of flavor, and dotted with delicious little charred pockets.
Since this recipe's author, kgsoutherncomfort is native Texan, I felt certain the recipe would work, if a little tedious. Her recipe is, in fact, flawless, and these Homemade Tortillas were surprisingly easy to make. As the tortillas puffed and browned in the skillet I dreamed of how I would fill them—some with soft scrambled eggs, sour cream, black beans, and cilantro, others filled with thick slices of Monterey Jack, quesadilla-style. Of course I had fun eating them hot out of the skillet and unadorned, the very best of blank canvases. One thing I know: once you make them from scratch, you'll think twice before picking them up at the store.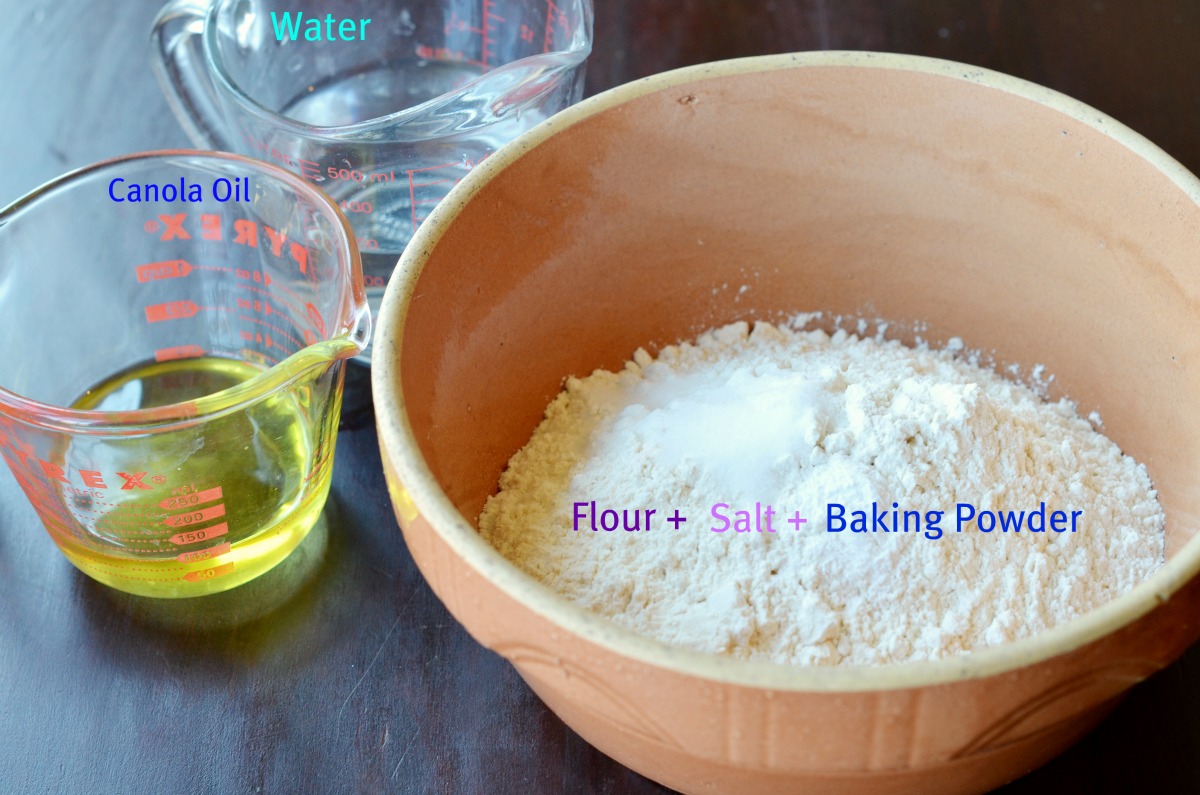 The ingredients are so simple. In fact, you probably already have everything you need: flour, salt, baking powder, canola oil, and water.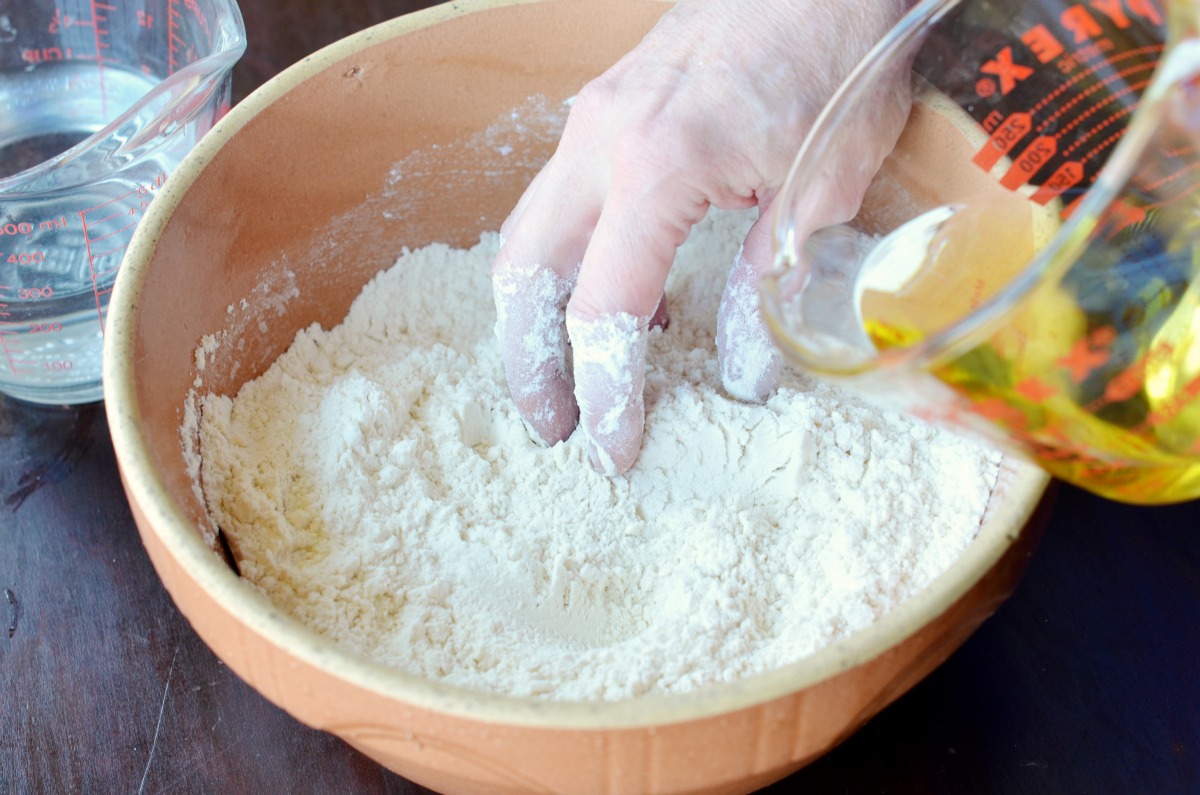 Mix the dry ingredients together with a whisk (or if you're like my mom, with your fingers).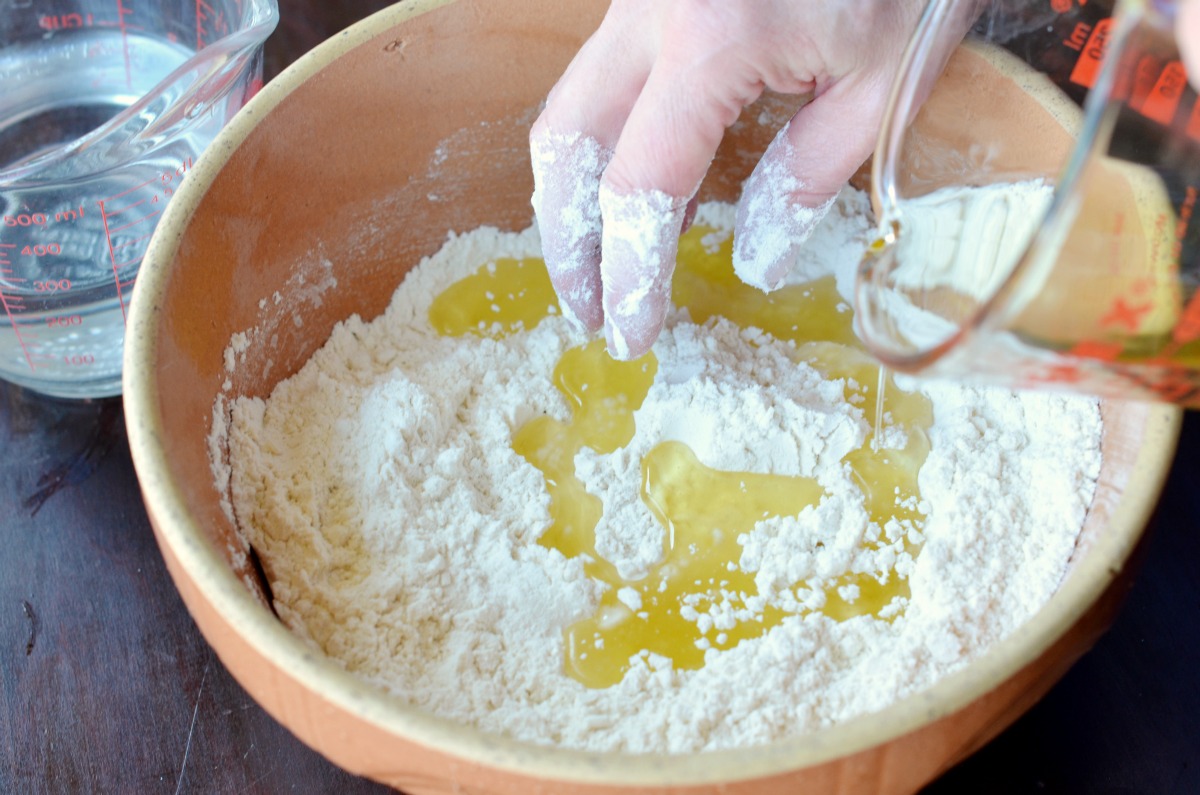 Then add the oil and mix with your fingers until the flour and oil combine to become a fine crumb.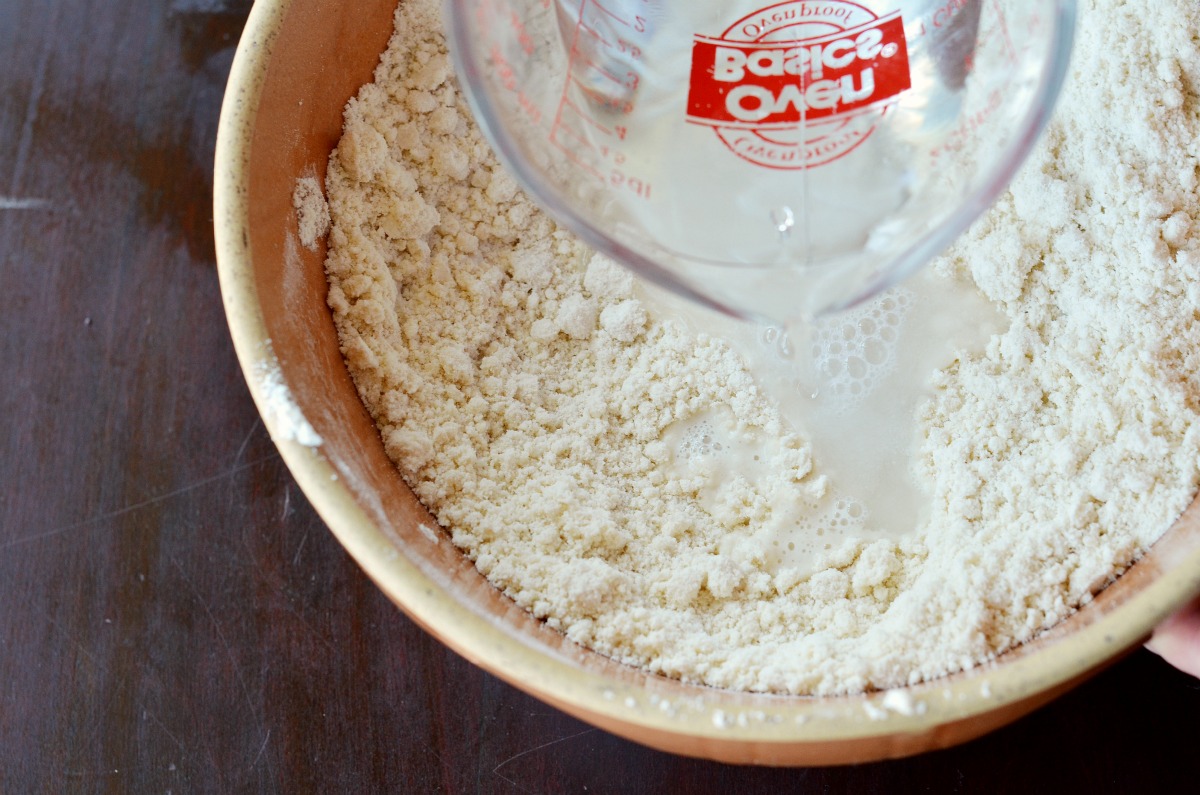 Your flour-oil mix should look something like this. Once it does, add the water.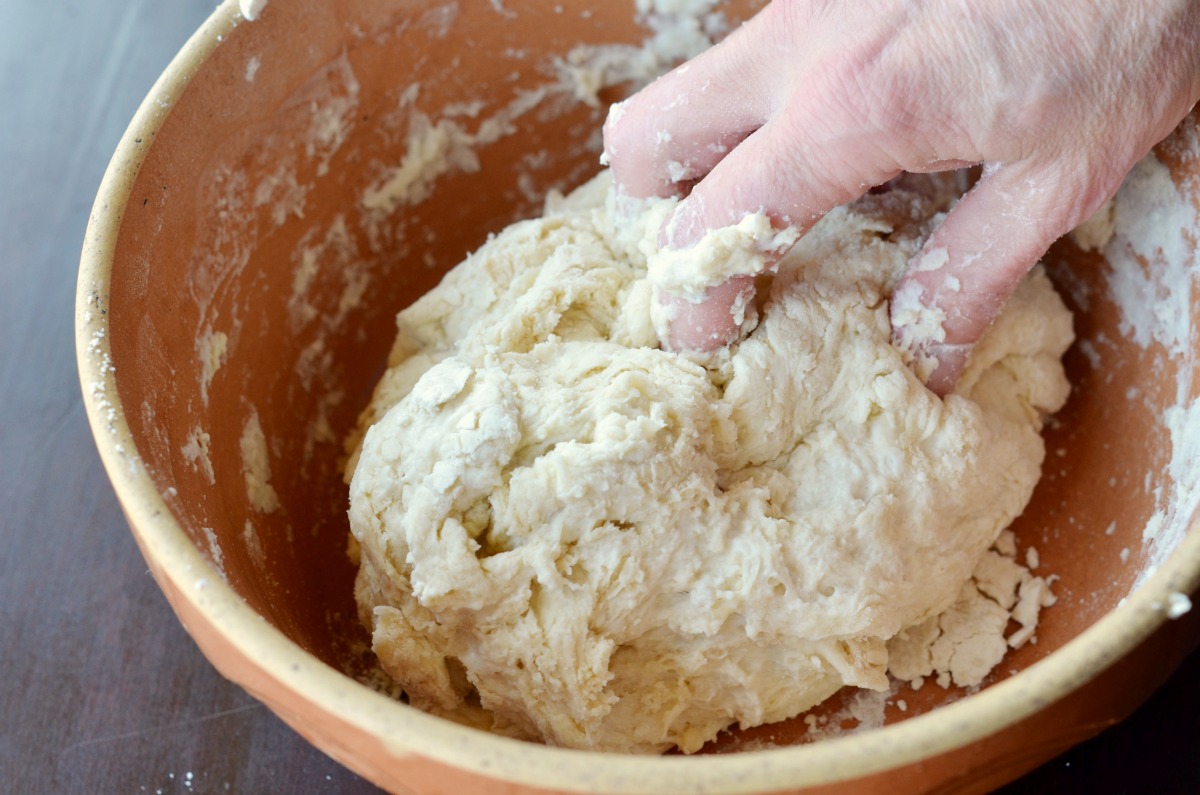 Mix until a ball forms, then transfer to a floured surface.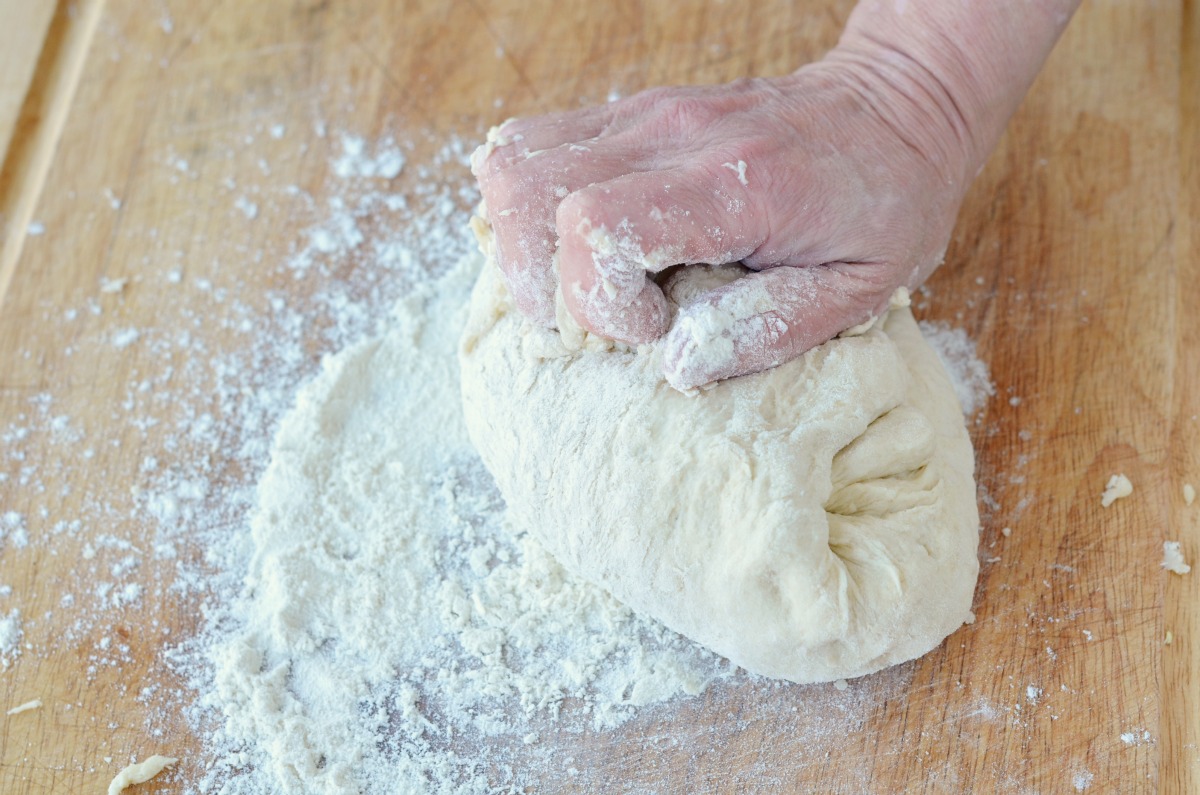 Work the dough until it's smooth and round.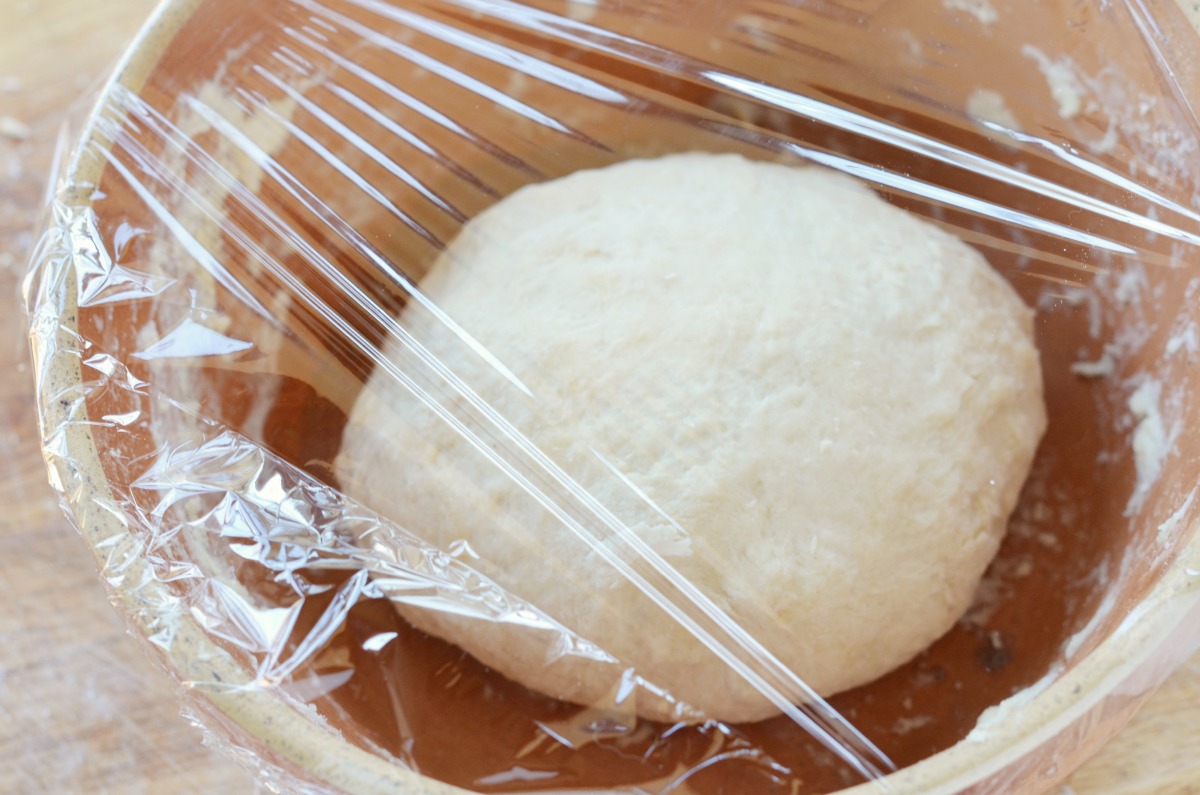 Transfer back to the bowl, cover with plastic and let rest for at least 30 minutes. Though you can leave it overnight, which is good to know if you'd like to make the dough in advance!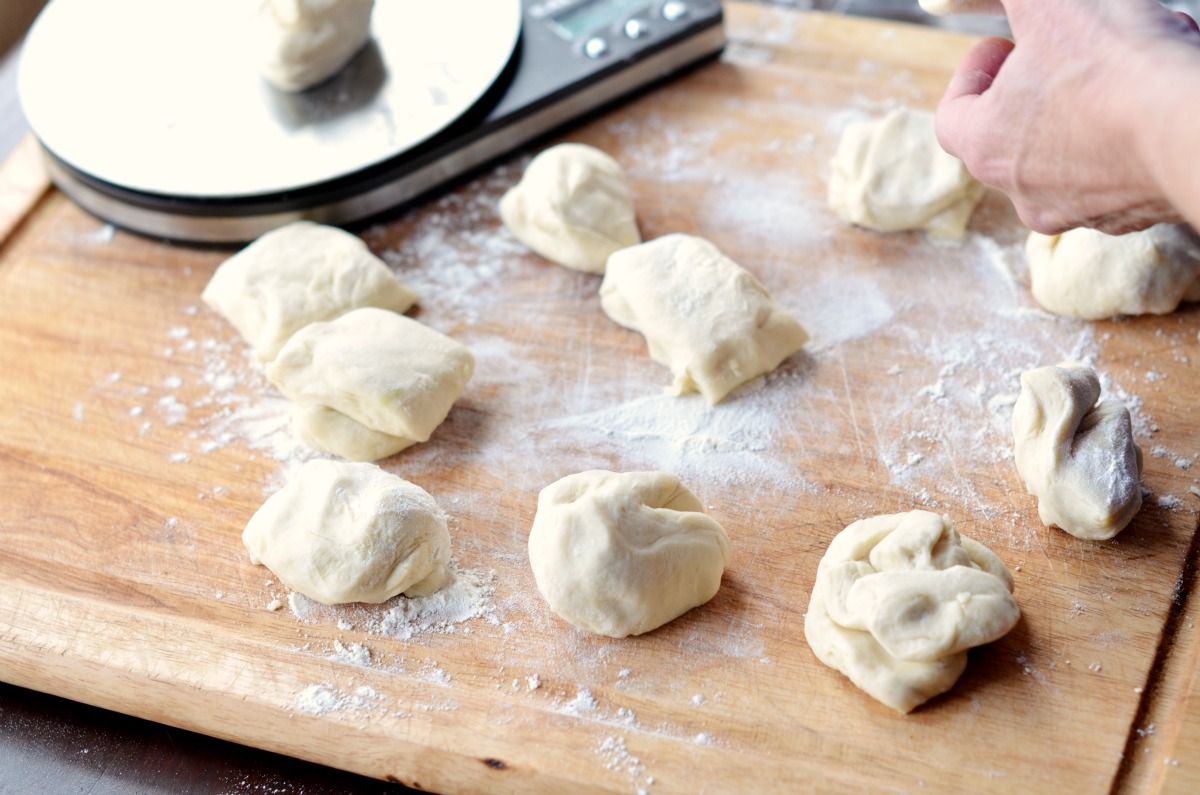 After it has set, cut the dough into twelve balls. We weighed them to make sure they were all about the same size.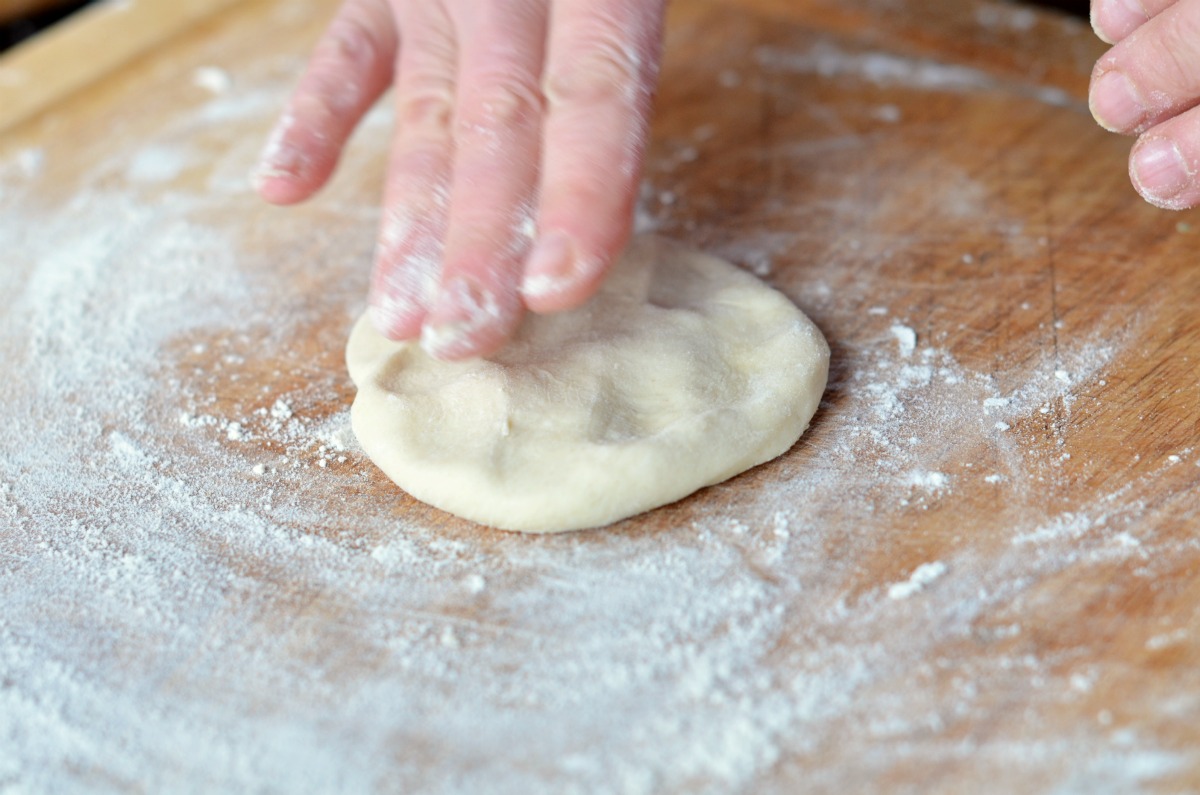 Flour your surface and pat the ball down a bit to create an even, flat surface.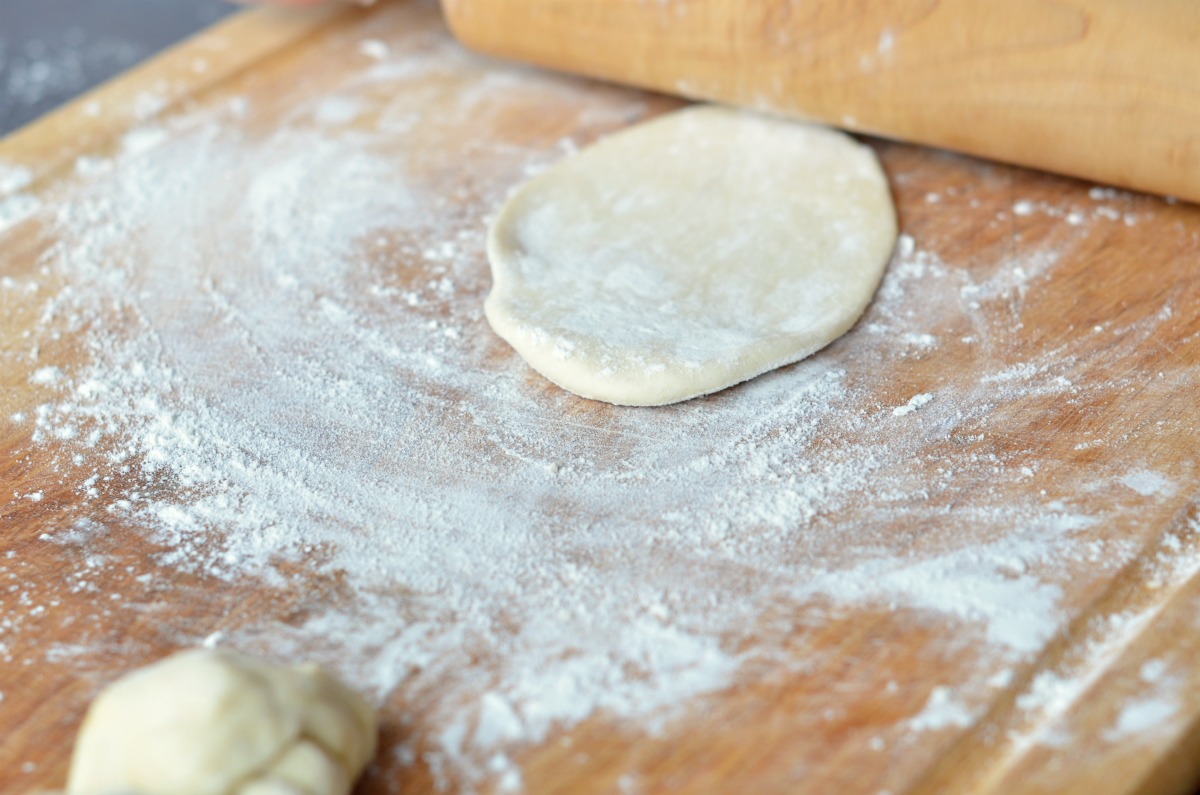 Roll out the dough…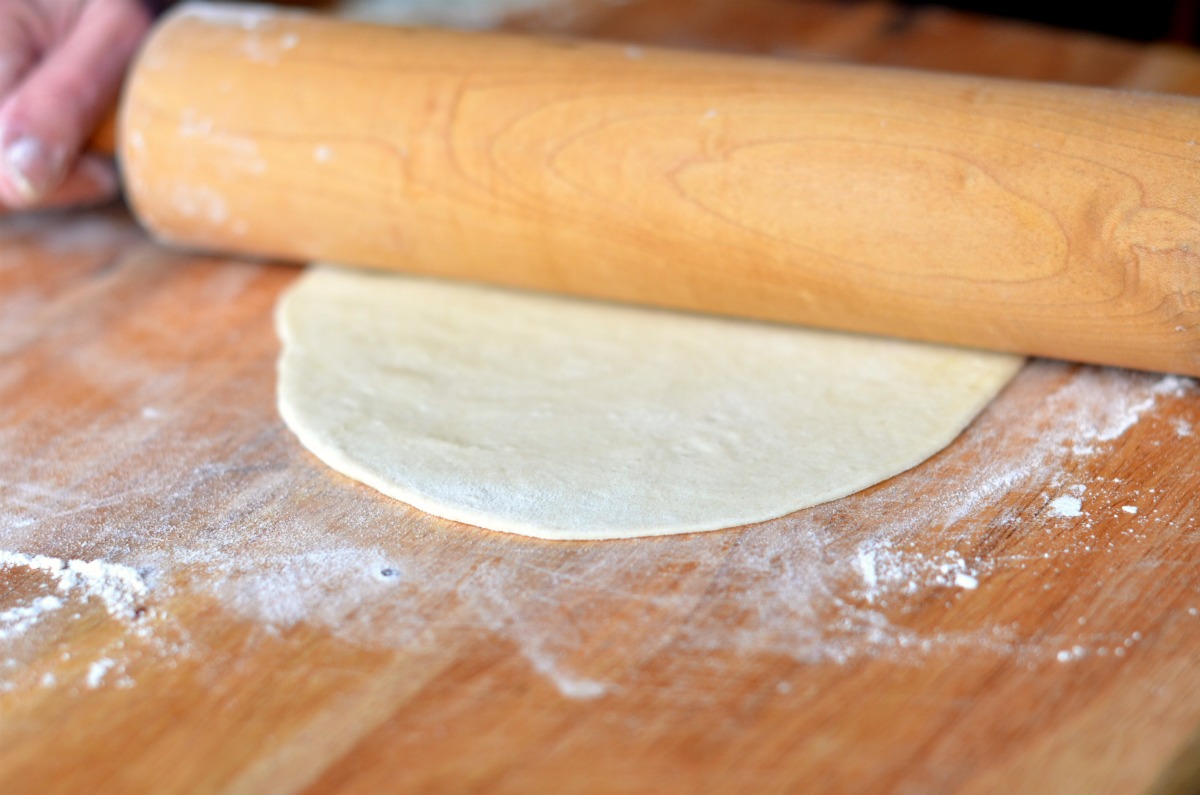 …flipping intermittently, rolling, and adding flour as needed…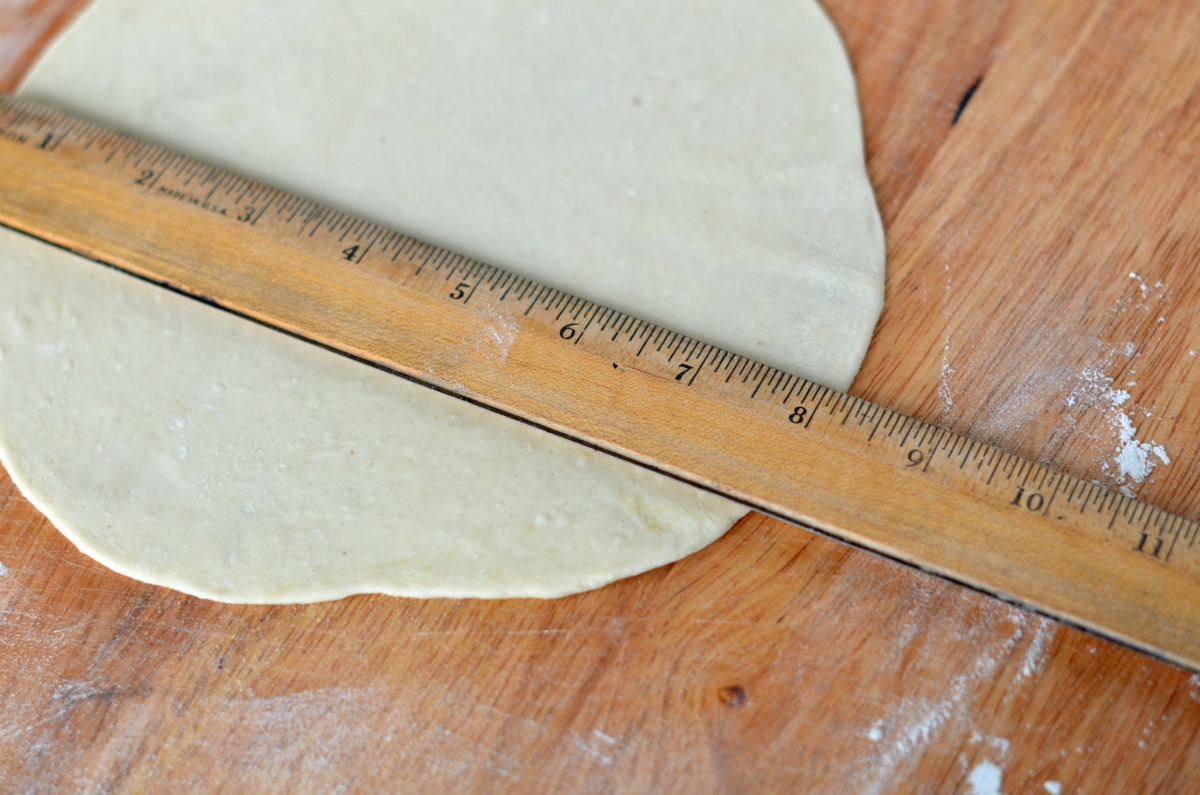 ..until your tortilla is uniformly thick (or close enough) and approximately 8 inches across.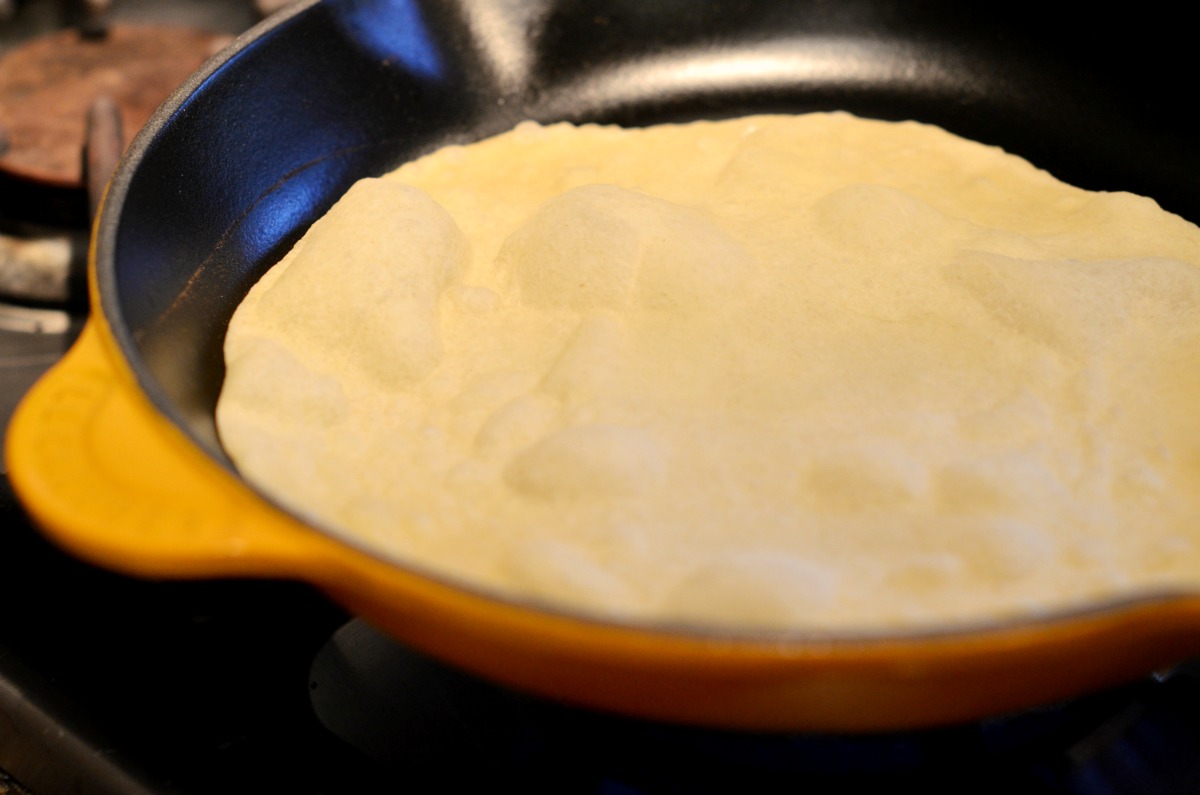 Once all your dough balls are rolled out, heat a dry skillet to medium-high. Working one at a time, cook until brown blisters form on one side, then flip. Don't get so caught up dreaming about what you're going to put in your tortilla that you forget to flip!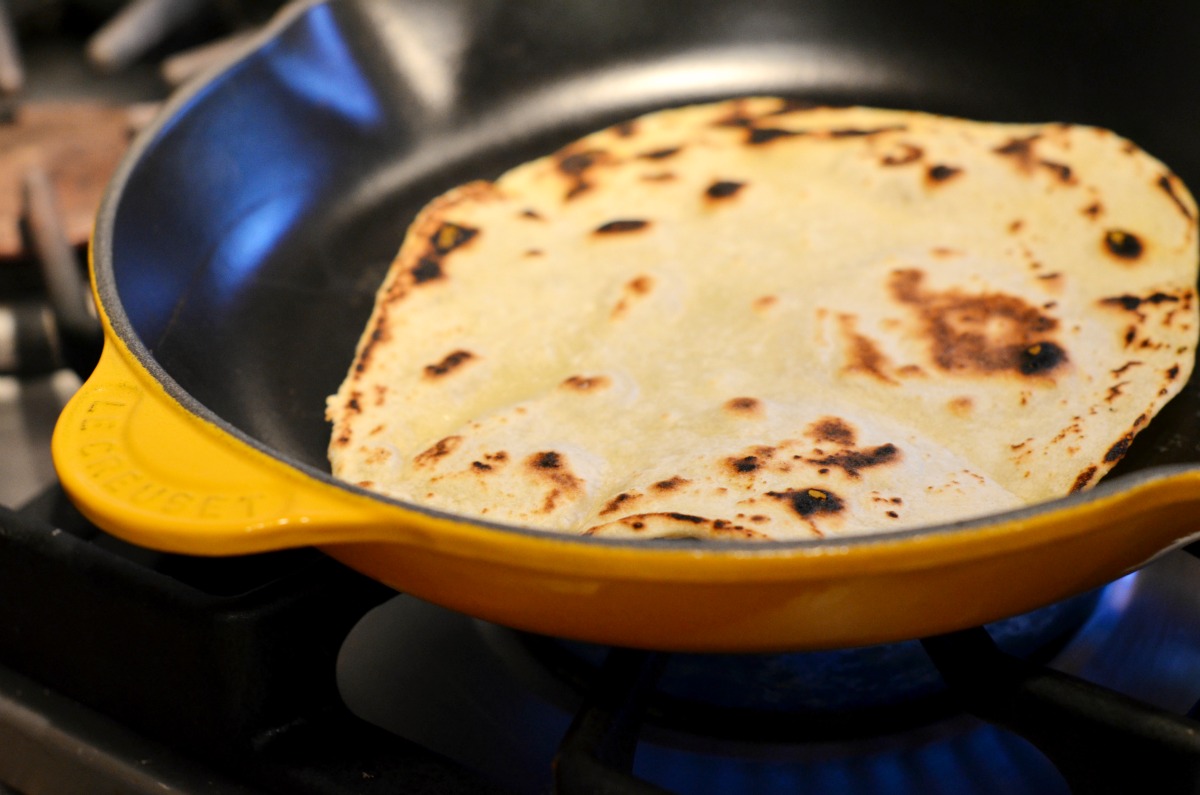 Once cooked, your tortilla should look something like this.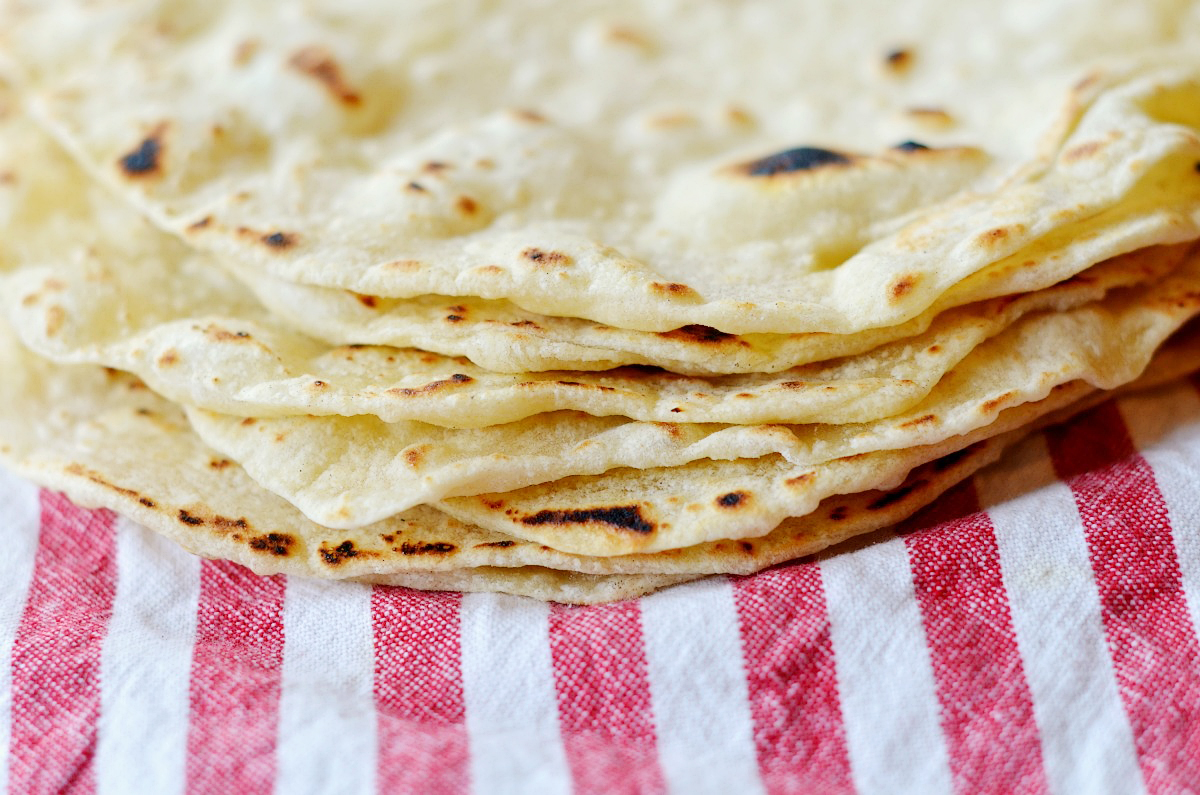 As I cooked the tortillas, I wrapped the finished ones in a clean dish towel to keep them warm. Then we promptly devoured them all!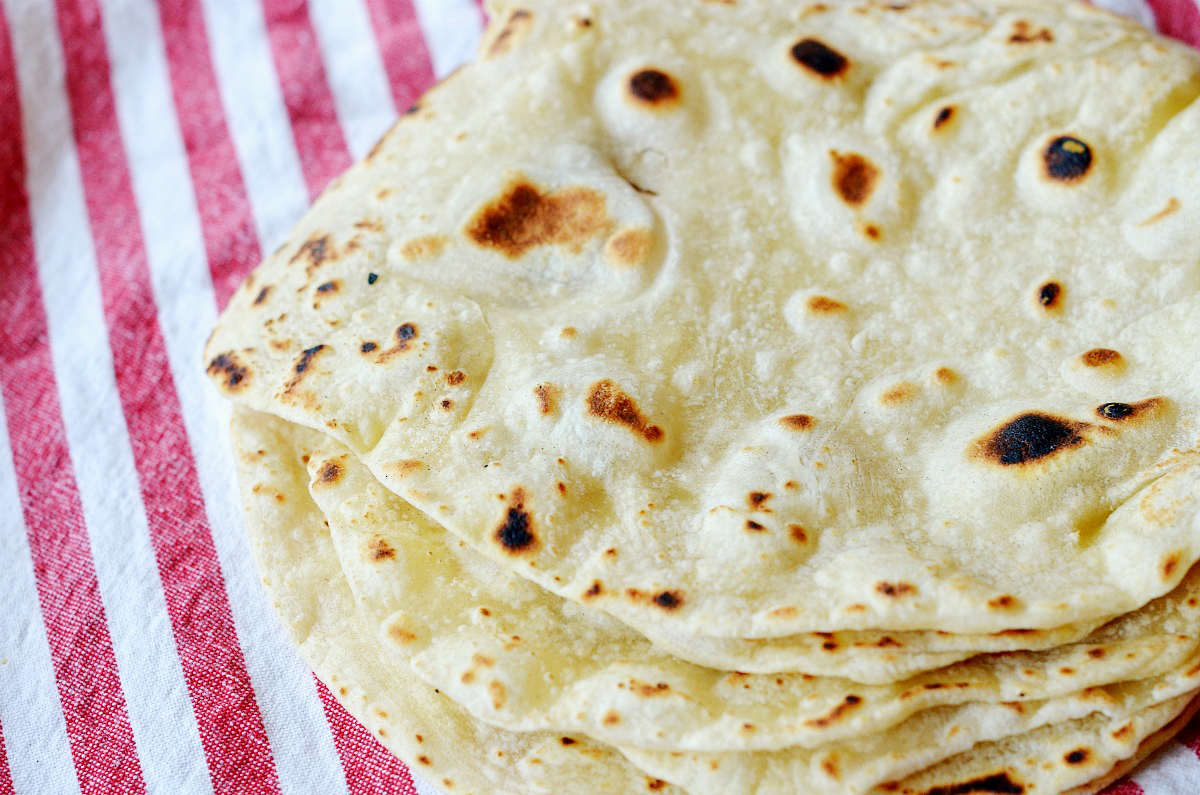 This is such a great staple recipe; I will use it again and again. Thanks to kgsoutherncomfort for turning me into a homemade tortilla convert! Visit her blog, Life in the A-Frame, for more recipes and glimpses of her country life.
Printable Recipe
See post on kgsoutherncomfort's site!
Description
This is a healthier version of homemade tortillas with the use of canola oil instead of lard or shortening, and the use of organic, unbleached flour.
Ingredients
3 cups Organic, Unbleached Flour
1 teaspoon Salt
½ teaspoons Baking Powder
⅓ cups Canola Oil
1 cup Hot Water
Preparation Instructions
Mix the flour, salt, and baking powder with a whisk. Add the canola oil and mix with your fingers until all the oil is incorporated and the mixture looks like fine crumbs. Add 1 cup of hot water and mix until a ball is formed. Cover with plastic wrap and let the dough rest for about 30 minutes. (I have also refrigerated it overnight).
Divide the dough into 12 balls and roll out one at a time on a floured surface. Brush off excess flour. Cook on a hot, ungreased griddle over medium-high heat. Turn the tortilla when brown blisters form on the first side. Stack the totillas and serve warm.


_______________________________________
Three Many Cooks is the always-entertaining food blog of Pam Anderson and her two daughters, Maggy and Sharon. Pam is a well-known and much-respected food writer and author, Maggy is a "hippy adventurer meets 1950s housewife," and Sharon refers to herself as a recovering food snob learning to survive on a graduate student's budget. Theirs is a strong relationship both inside and outside the kitchen, and it shows in the food they create and the stories they tell.