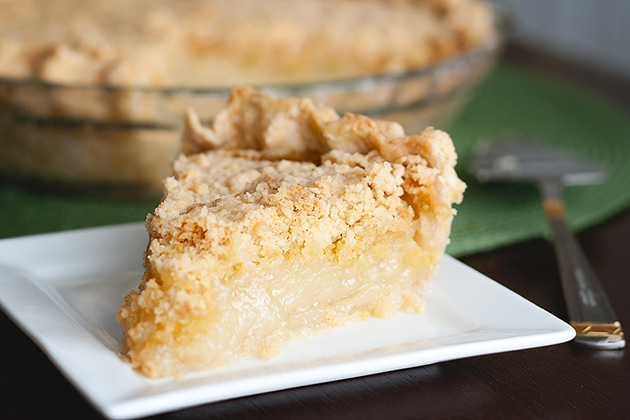 When it's a snow day in my area and I'm trapped in the house with too much time on my hands and nowhere to go, I invariably start drooling over recipes online. Of course, this usually leads to some form of baked good being made, which also leads to way too much of said dessert being eaten by myself in one day. There's only so much temptation a person can stand, when trapped in the house on a cold, snowy day. Oh, well. That's what shoveling the driveway is for, right?
This Vanilla Crumb Pie recipe, submitted by Tonya (Tk member 4littlefergusons), is described as a Snickerdoodle cookie in pie form. I was hooked right away and knew I wanted to try it. I'm so glad I did! This pie is filled with a warm, sweet, vanilla-like pudding, then topped with a delicious, buttery crumble topping. Yes, I'm serious. It is so yummy, and chances are you already have the ingredients in your pantry. Let's get started.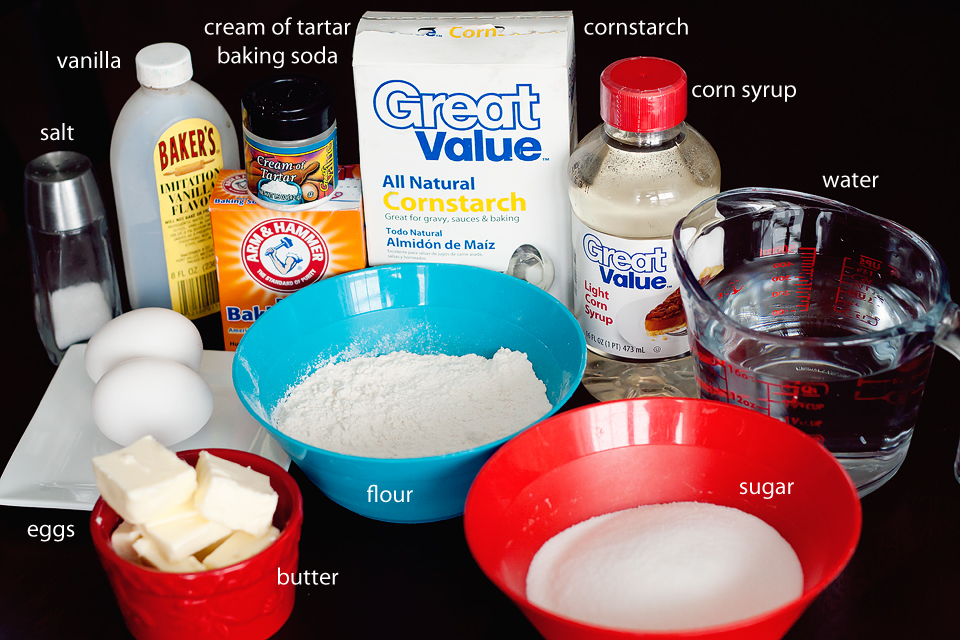 For the filling you'll need sugar, flour, water, corn syrup, salt, cornstarch, eggs, vanilla, butter, baking soda and cream of tartar. You'll need 2 whole pie crusts, either store bought or your favorite recipe. I like to use this pie crust recipe. First, prepare your crusts, place crusts in two pie pans and set aside.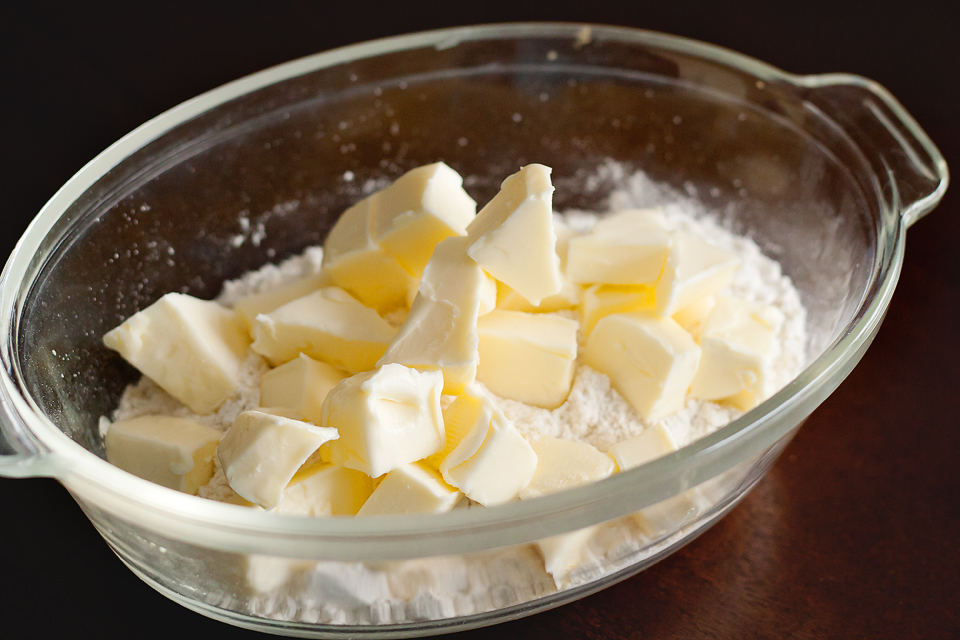 In a medium bowl combine 1 cup of butter, 2 cups of flour and 1/2 cup sugar for the crumb topping.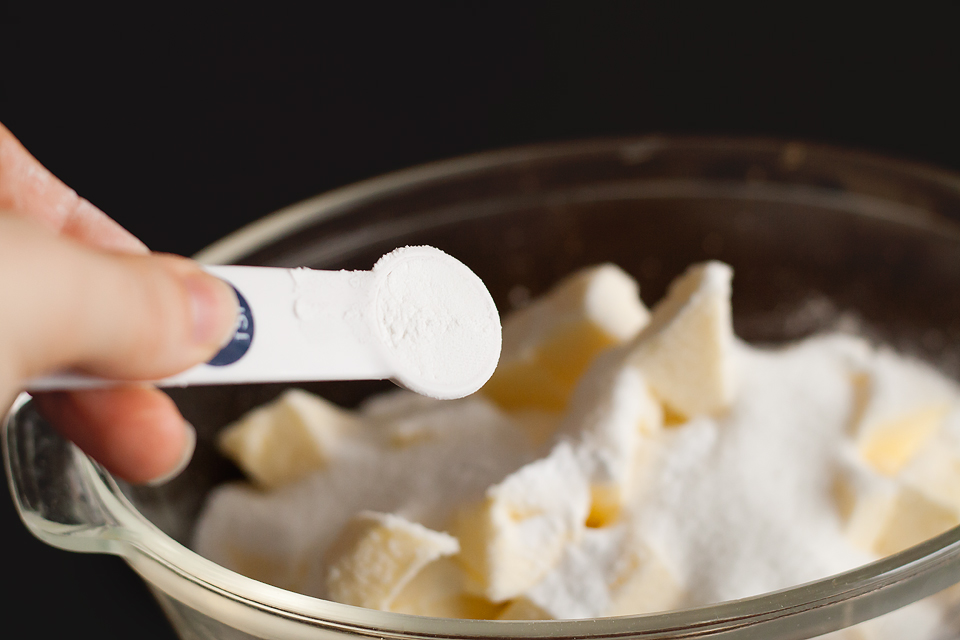 Add the baking soda and cream of tartar.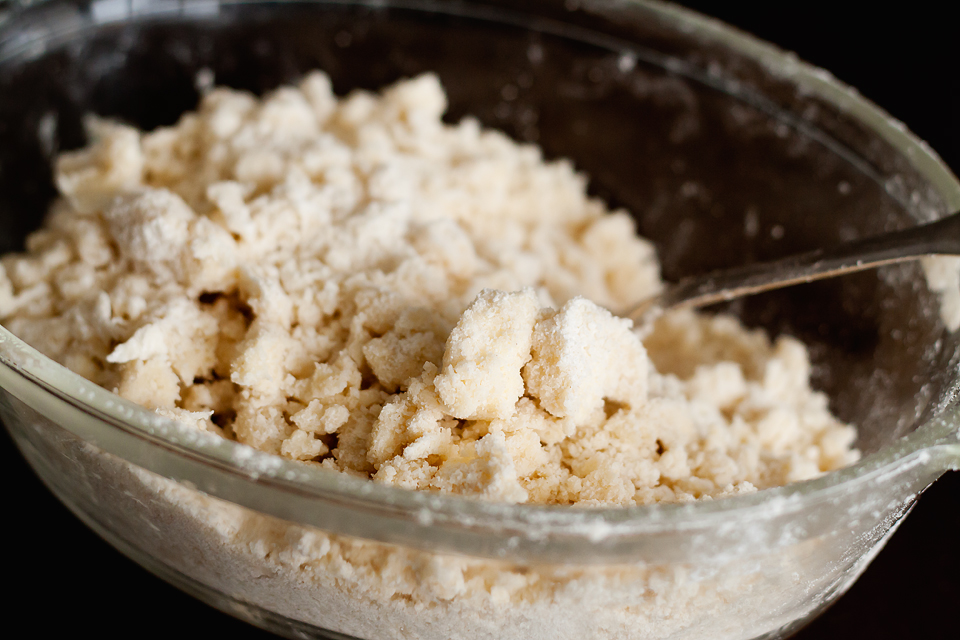 Use a pastry cutter or fork to combine the ingredients, working the butter into the flour until mixture resembles coarse crumbs. Set aside.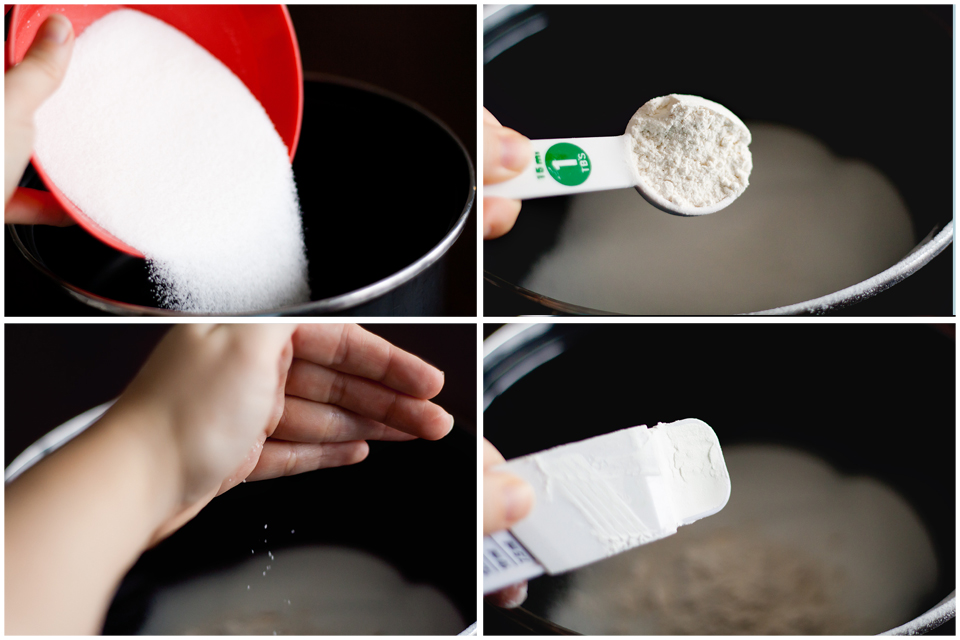 In a saucepan combine 1 cup sugar, 2 tablespoon flour, a pinch of salt and 1 tablespoon cornstarch.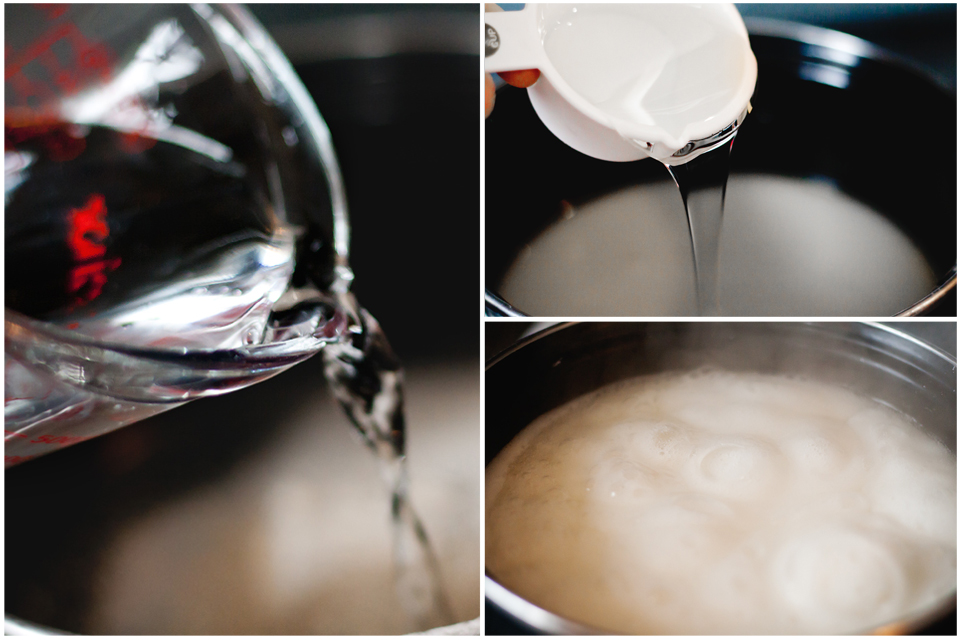 Add 2 cups of water and 1 cup corn syrup. Bring to a boil then remove from heat and allow to cool for a bit.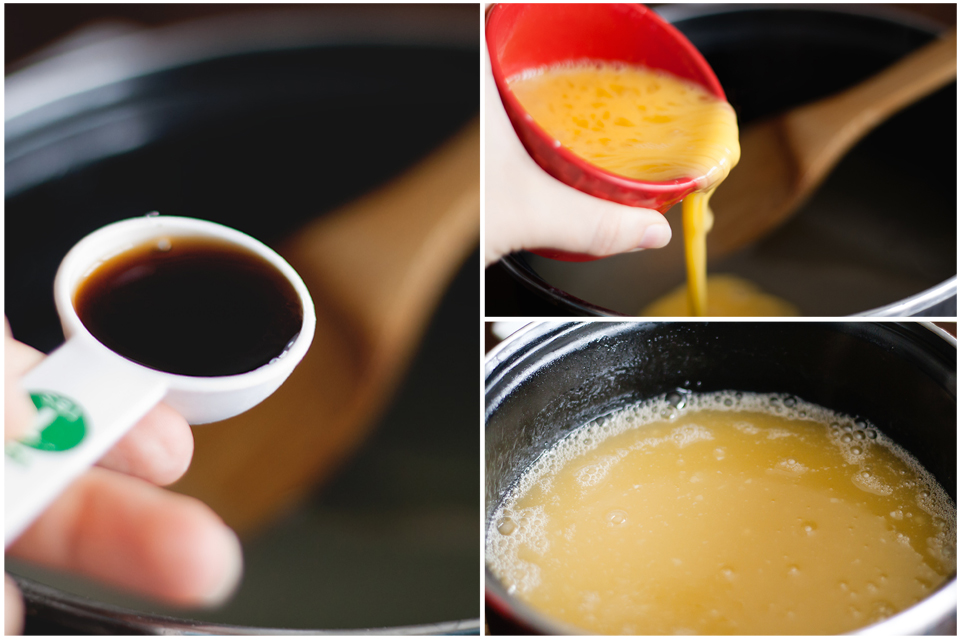 Once the mixture has cooled down, add the vanilla and eggs to the mixture and combine. Be sure your mixture isn't still too hot. Scrambled Egg Crumb Pie doesn't have the same ring to it.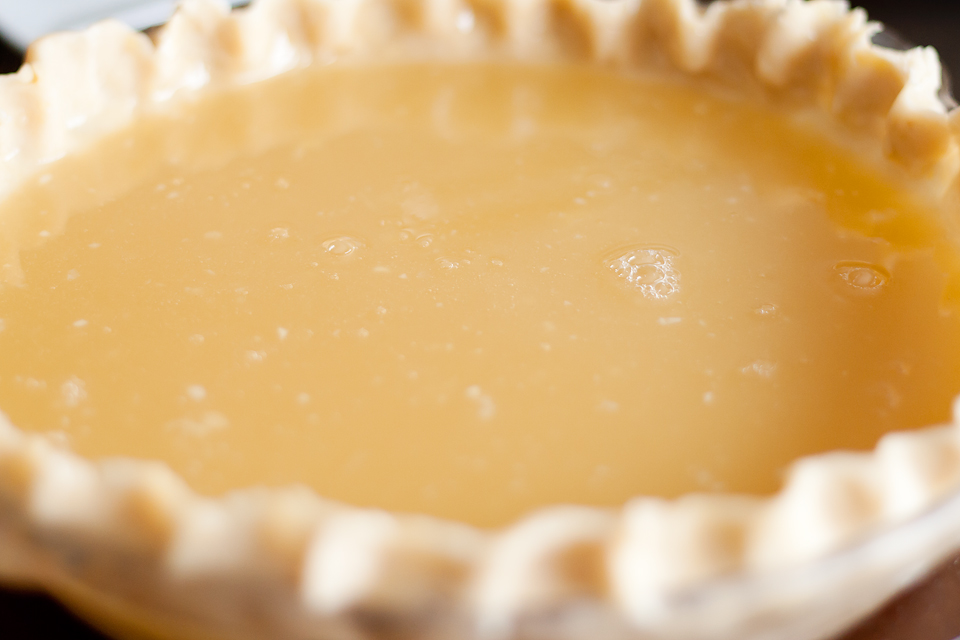 Split the mixture evenly between your two pie crusts.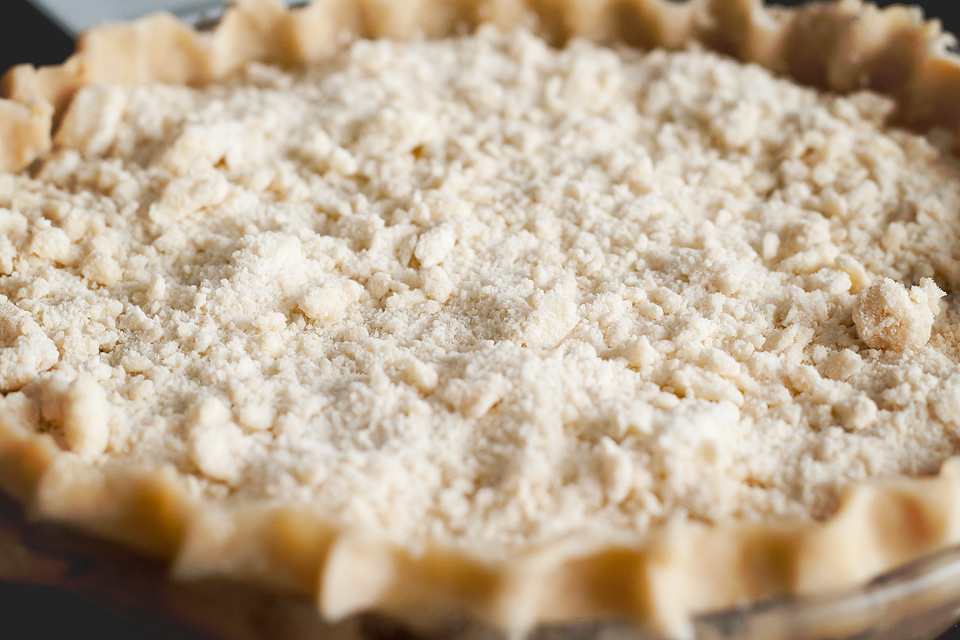 Spread the crumb topping evenly over the top of the pies. Bake at 350ºF for 20-30 minutes, or until the topping is golden and the center of the pie is firm. If the pie still jiggles quite a bit, cook for a bit longer until it is set.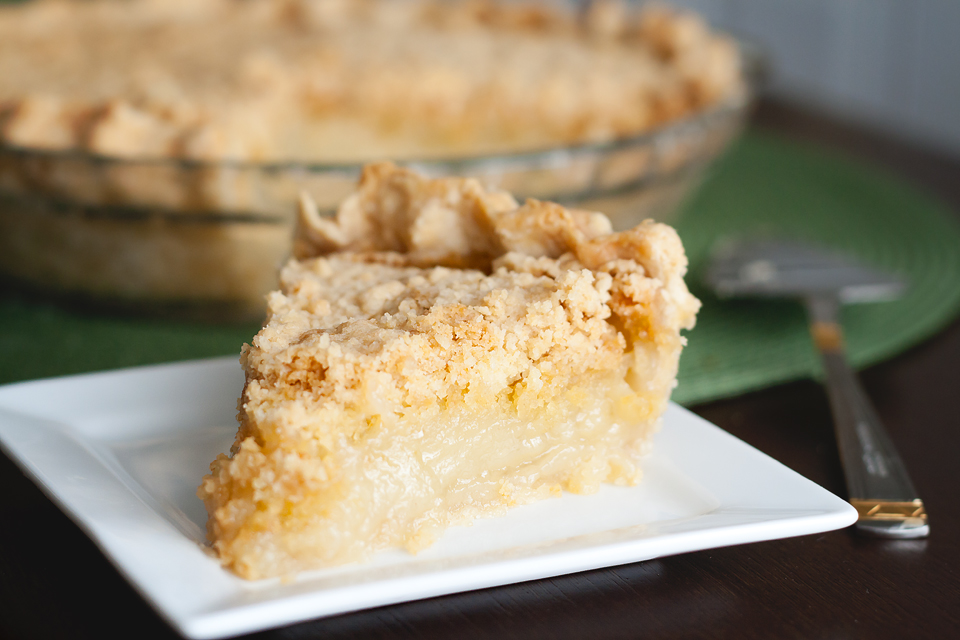 Serve warm and enjoy!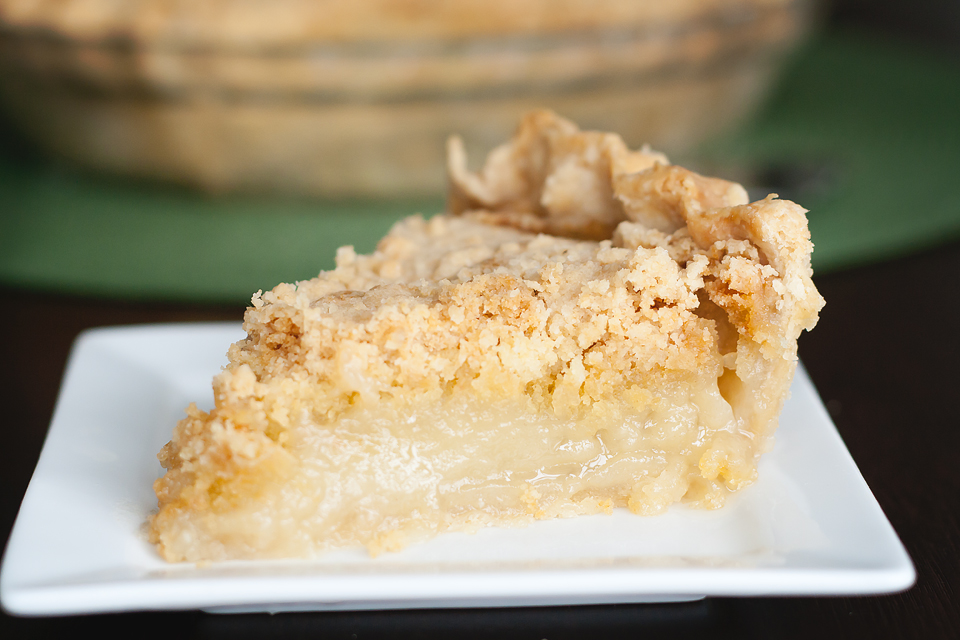 Recipe notes: This recipe can easily be cut in half if you only want to make one pie. I actually made one pie crust but the full amount of filling to fill my deeper pie dish. It took about 50 minutes to cook until fully set baking it this way. If your crust starts to get too brown, just cover the edges with some foil.
Thank you so much Tonya for sharing this delicious recipe! You can find many more tempting recipes on Tonya's blog, 4 Little Fergusons, where she writes about life as a midwest mom.
Printable Recipe
See post on 4littleFergusons's site!
Description
This pie is really simple, has simple flavors and reminds me of a mix between custard, Snickerdoodles and sugar cookies. Recipe makes 2 pies.
Ingredients
2 whole Pie Crusts, Store Bought Or Your Favorite Recipe
FOR THE FILLING:
1 cup Sugar
2 cups Water
2 Tablespoons Flour, Heaping
1 cup Corn Syrup
1 pinch Salt
1 Tablespoon Cornstarch
1 Tablespoon Vanilla
2 whole Eggs
FOR THE CRUMB TOPPING:
2 cups Flour
½ cups Sugar
1 teaspoon Baking Soda
1 teaspoon Cream Of Tartar
1 cup Butter
Preparation Instructions
First, prepare your crusts. I recommend that you make my Easy Push Crust, found here on Tasty Kitchen. Put crusts into 2 pie pans and set aside.
For the filling, in a saucepan, mix together the sugar, water, flour, corn syrup, salt and cornstarch. Bring to a boil over medium heat. Then immediately remove the pan from heat and allow mixture to cool a bit. Add the vanilla and eggs and mix to combine. Split the mixture evenly between your 2 crusts.
Mix together crumb topping ingredients and evenly divide between the 2 pies.
Bake at 350ºF for 20-30 minutes or until the top is golden brown and the center has firmed up a bit.
Serve warm. Delicious!
Printable Recipe
See post on Ree | The Pioneer Woman's site!
Description
I really love flaky pie crust, and it's always been a difficult quality for me to achieve, despite most people's claims that their recipe is THE flakiest pie crust in existence. This recipe, sent to me by my friend Sylvia, is absolutely, positively a keeper.
Ingredients
1-½ cup Crisco (vegetable Shortening)
3 cups All-purpose Flour
1 whole Egg
5 Tablespoons Cold Water
1 Tablespoon White Vinegar
1 teaspoon Salt
Preparation Instructions
In a large bowl, with a pastry cutter, gradually work the Crisco into the flour for about 3 or 4 minutes until it resembles a coarse meal. In a small bowl, beat an egg with a fork and then pour it into the flour/shortening mixture. Add 5 tablespoons of cold water, 1 tablespoon of white vinegar and 1 teaspoon of salt. Stir together gently until all of the ingredients are incorporated.
Separate the dough into thirds. ***Note: Separating it into thirds will result in three thin crusts. If you prefer a more substantial crust, separate it in half.*** Form 3 evenly sized balls of dough and place each dough into a large Ziploc bag. Using a rolling pin, slightly flatten each ball of dough (about ½ inch thick) to make rolling easier later. Seal the bags and place them in the freezer until you need them. (If you will be using it immediately it's still a good idea to put in the freezer for about 15 to 20 minutes to chill.)
When you are ready to use the dough to make a crust, remove from the freezer and allow to thaw for 15 minutes. On a floured surface roll the dough, starting at the center and working your way out. (Sprinkle some flour over top of the dough if it's a bit too moist.) If the dough is sticking to the countertop use a metal spatula and carefully scrape it up and flip it over and continue rolling until it's about ½ inch larger in diameter than your pie pan.
With a spatula, lift the dough carefully from the surface of the counter into the pie pan. Gently press the dough against the corner of the pan. Go around the pie pan pinching and tucking the dough to make a clean edge.


_______________________________________
Amber is a stay at home mom who lives in the heart of the Missouri Ozarks. It's a long way from where she grew up, in Wales (yes, way over in the U.K.). The recipes in her blog Sprinkled with Flour include her original creations as well as her family recipes. Go check them out!