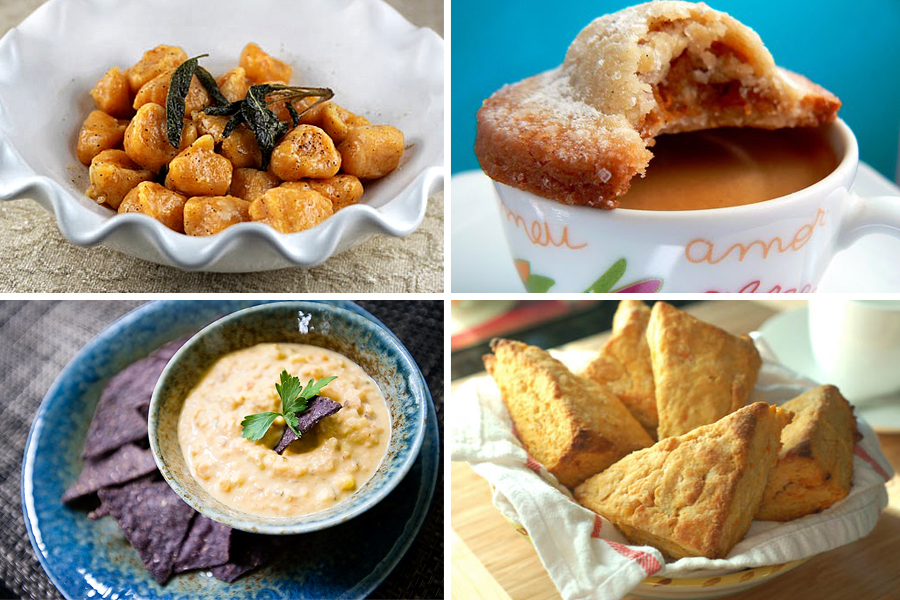 Ah, sweet potato. Dear, dear sweet potato. How do I love thee? Let me count the ways.
I love you in the morning, when I can start my day with you in my belly. You singlehandedly (singlespudly?) arm me with—wait for it—769% of my daily recommended value of vitamin A, which helps me see the corner of the bed more clearly and avoid stubbing my toe. I remember that one morning I rushed out forgetting to say hello to you, and I misread the train stop sign and wound up in Fiji. Never again, my love. Never again.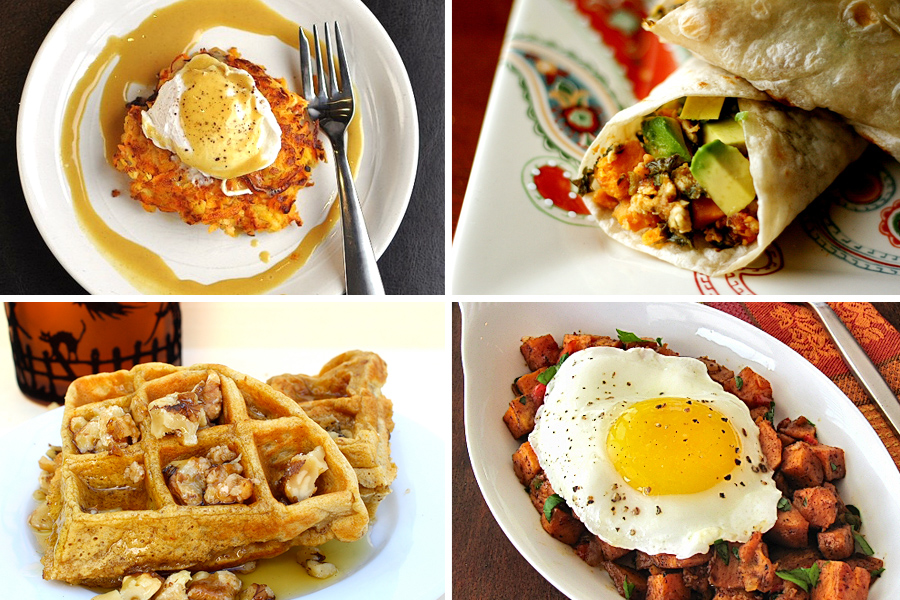 I love you when the evenings turn chilly, and all I want is a warm bowl of soup to comfort me. You're packed with calcium, which helps me fold my legs in all kinds of positions so I can sit on the couch under the covers and balance my bowl on my knees while watching reruns of Three's Company. And I love that you don't tell anyone about it.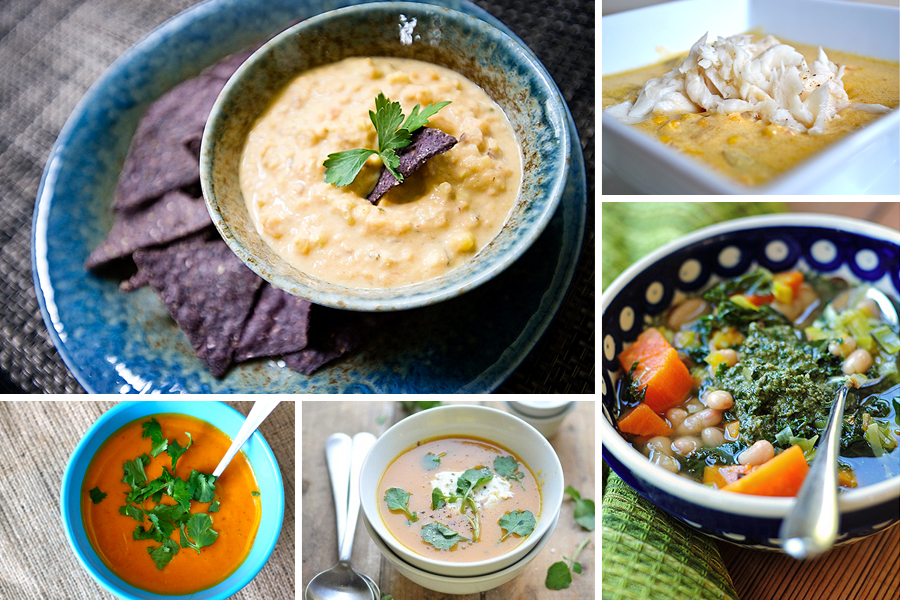 I love you on the days when I actually wear proper clothes—decent clothes fit for public consumption—because people (real people!) are coming over. You don't demand to be the center of attention, and are equally happy playing a supporting role on the side, content with simply making me look good in front of my friends. (Do you have any single brothers? Just asking.)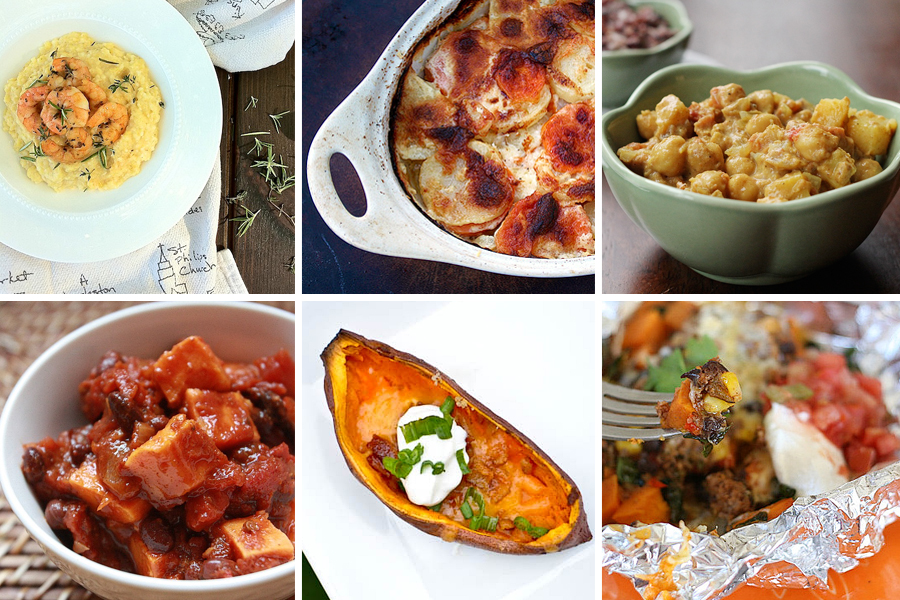 I love you after dinner, when you pull out all the stops and amaze me with all the different ways you can entice me with your orange (or yellow) beauty. I marvel at how you can transform yourself from humble spud to decked out princess. Or prince. (How do I tell?)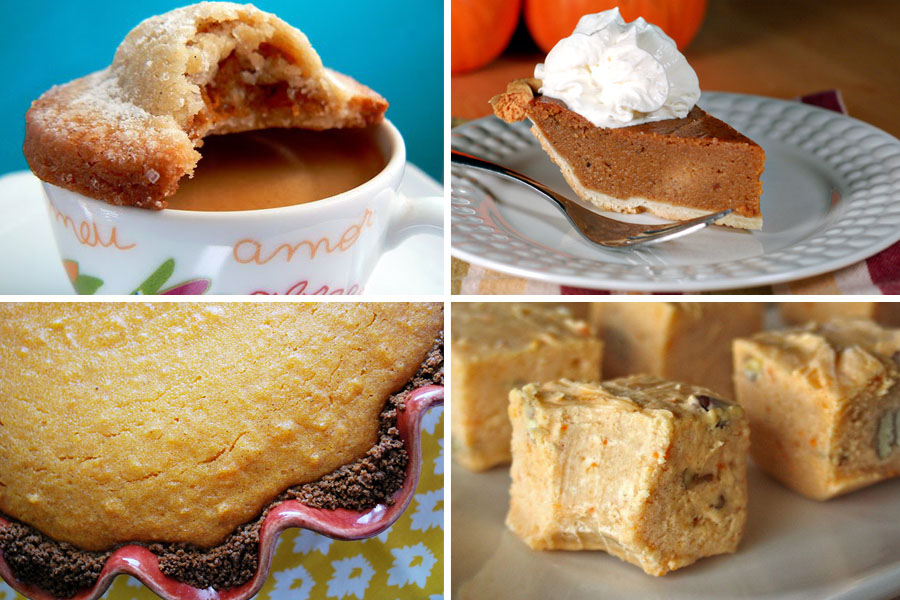 As a baker who always works with her hands, I love you for all your antioxidants that help my body fight inflammation and arthritis. When I look at your gnarled and crooked face as you sit quietly in my vegetable bowl, I know your empathy toward my gnarled and crooked fingers is real. (High five.)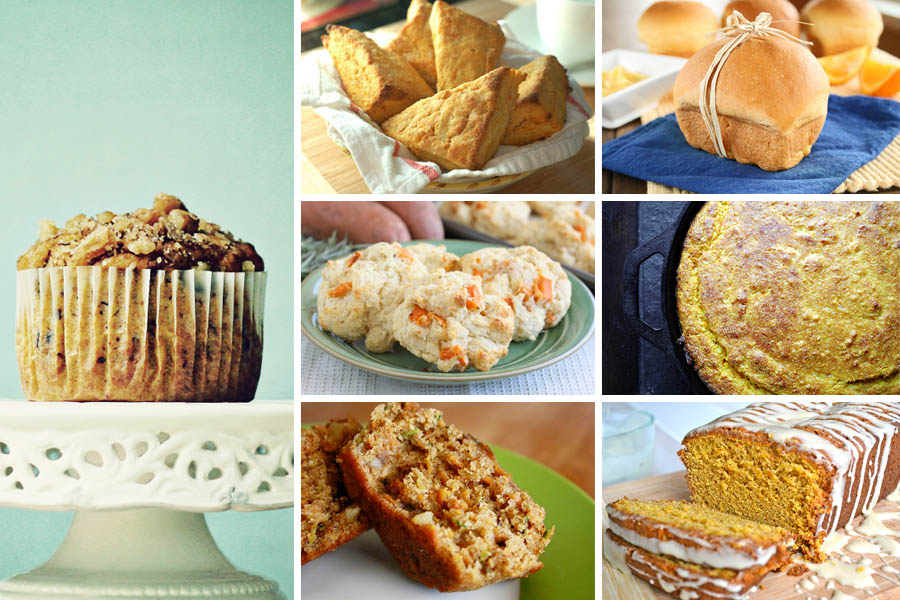 And I know my friend Zee the pasta-fiend loves you too, especially when she gets to say "gnocchi" over and over again. (It is a strange-sounding word, I'll admit.) You play nice with all the other pastas, happy to be stuffed inside, mixed in the dough, or chopped up in the sauce. Everybody loves a team player, and everyone knows there is no "I" in sweet potato.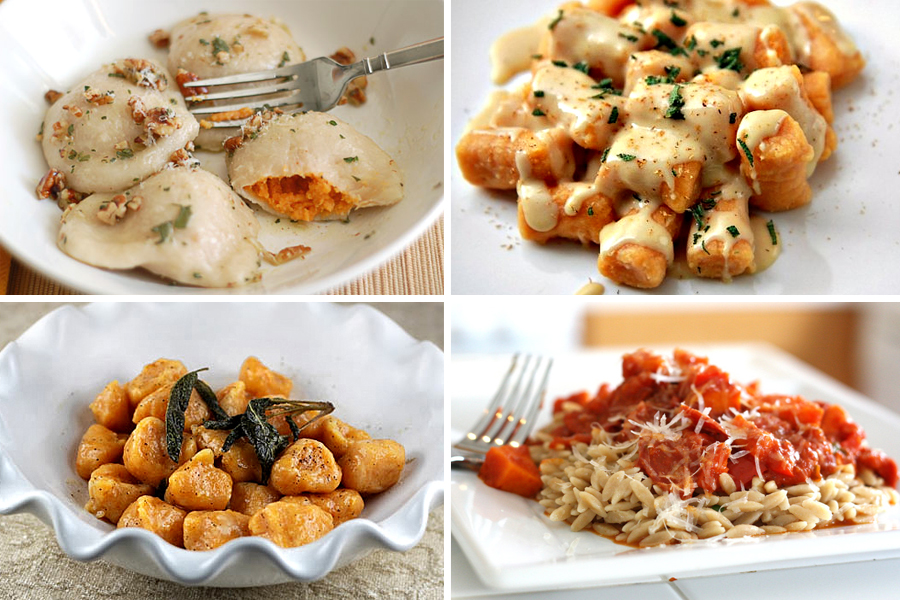 How much more can I say about you, oh sweet potato? I love you morning, afternoon, and night, when the snack monster attacks and will not be appeased until it gets something crunchy or sweet or salty or doughy. You make snacking fun and healthy, which is probably why George Washington wanted you with him in his Virginia farm.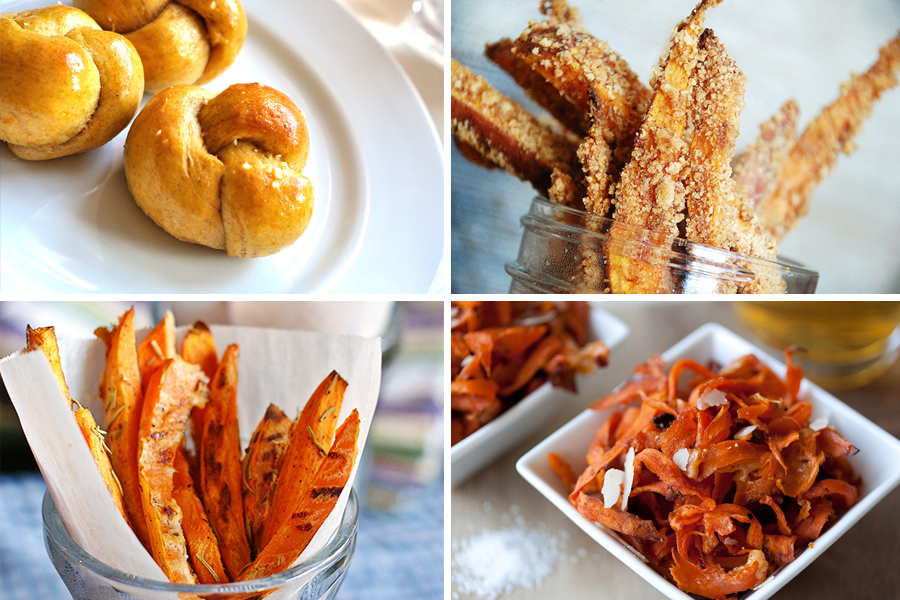 I can go on and on about the wonders of you, and if I called you a superfood, it would be true. But you would blush and start looking like a beet. So I won't do that. Instead, I will end my ode by once more declaring my undying love for you—a love so great that I am willing to share you with everyone else.
The end.


—
Note: Click on any of the photos to be taken directly to its recipe page. This is not part of the ode. Over and out.