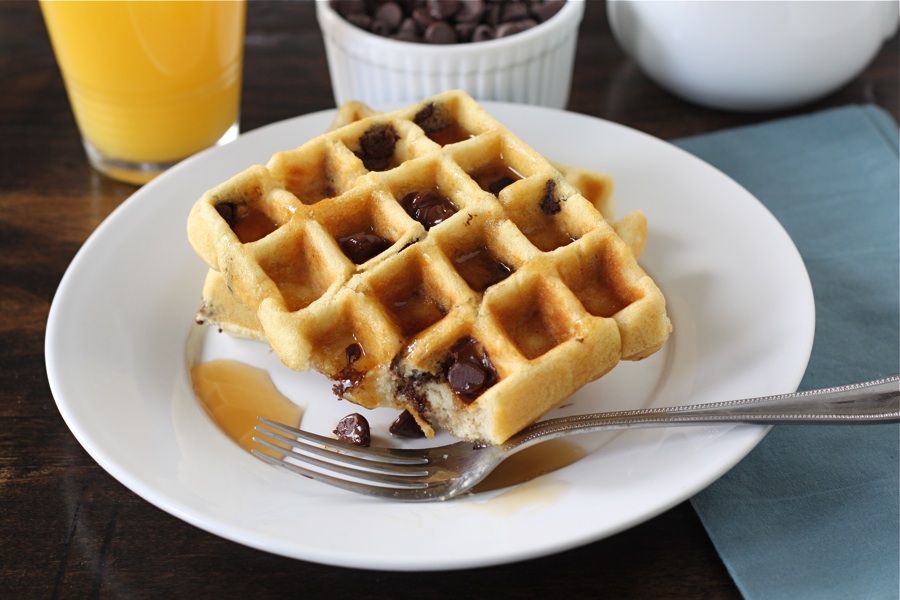 Our breakfasts are usually simple during the week: oatmeal, toast, cereal, or yogurt and fruit. On the weekends, we like to splurge and make a special breakfast meal. We usually rotate pancakes, French toast, omelets, and waffles. When it is Josh's turn to choose, he almost always picks waffles. He recently asked if we could make Chocolate Chip Waffles for breakfast and of course I said yes. Chocolate for breakfast? Count me in!
We searched Tasty Kitchen for a recipe and found Tasty Kitchen member Add a Pinch's recipe for Chocolate Chip Waffles. I love Robyn's blog, so I knew these waffles were going to be good.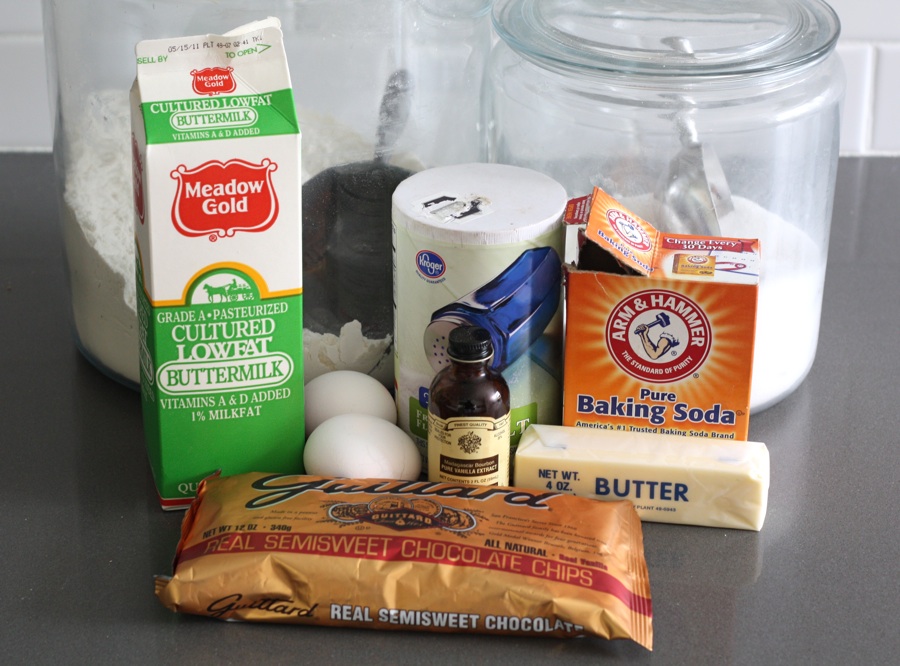 To make the waffles, you will need flour, salt, sugar, baking soda, chocolate chips, buttermilk, eggs, butter, and vanilla extract. Note: we halved the recipe because there are only two of us.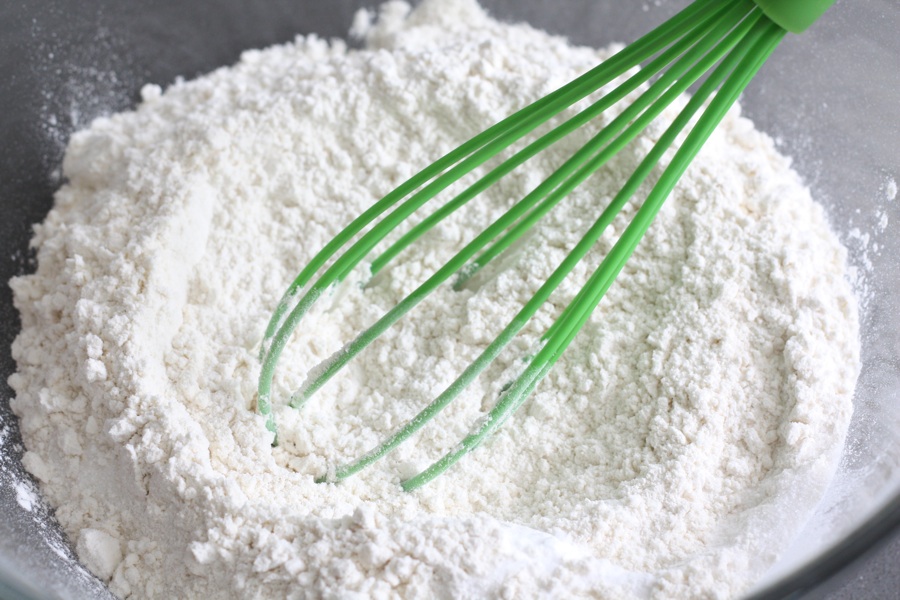 In a large bowl, whisk together flour, salt, sugar, and baking soda.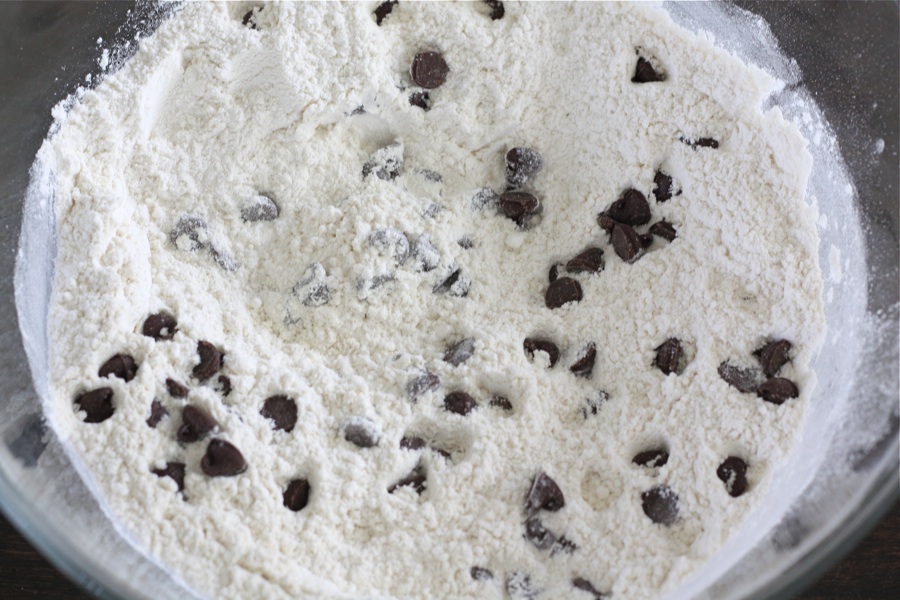 Add in the chocolate chips and coat well with the flour mixture.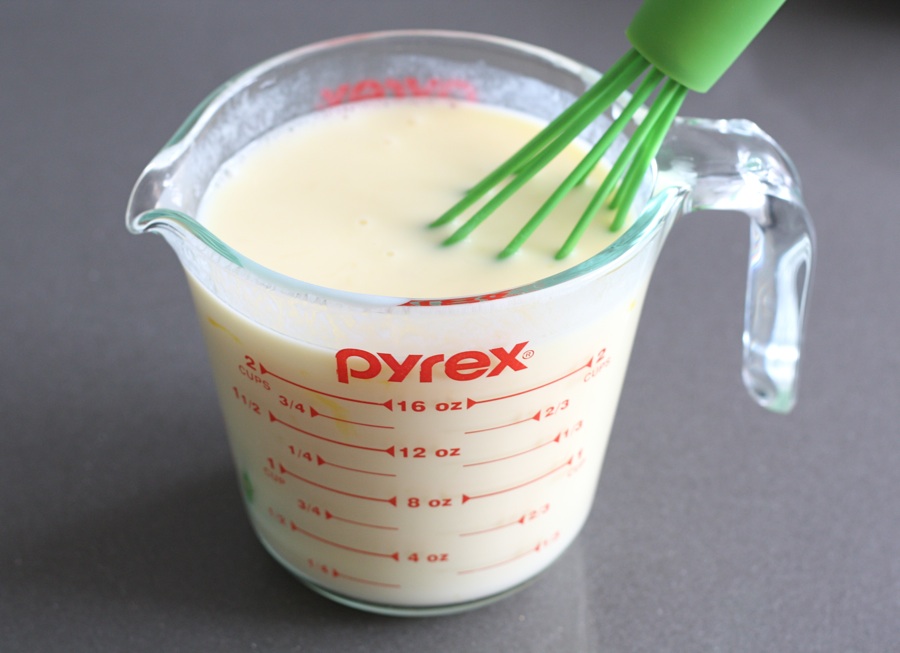 In a small bowl or glass measuring cup, mix together buttermilk, eggs, butter, and vanilla extract.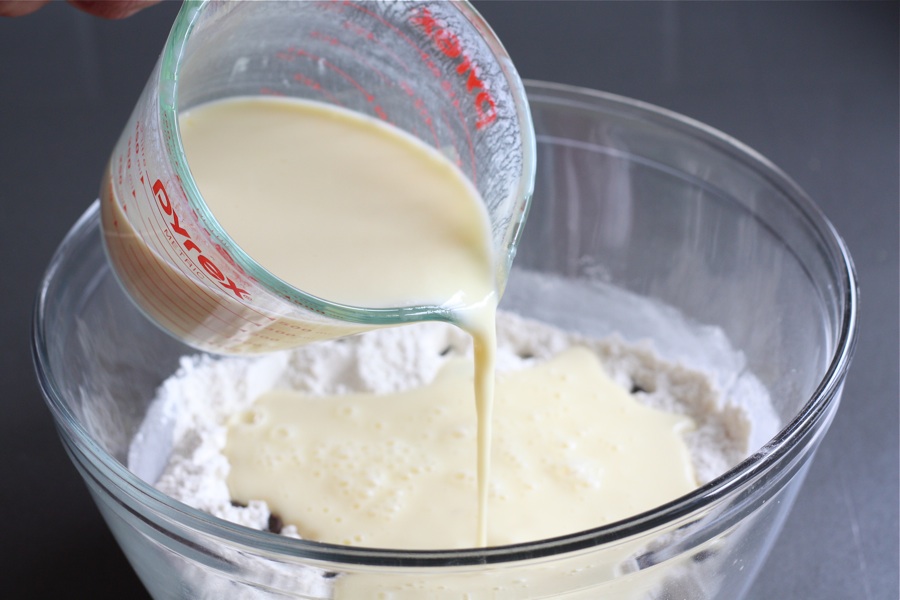 Pour liquid ingredients over dry ingredients.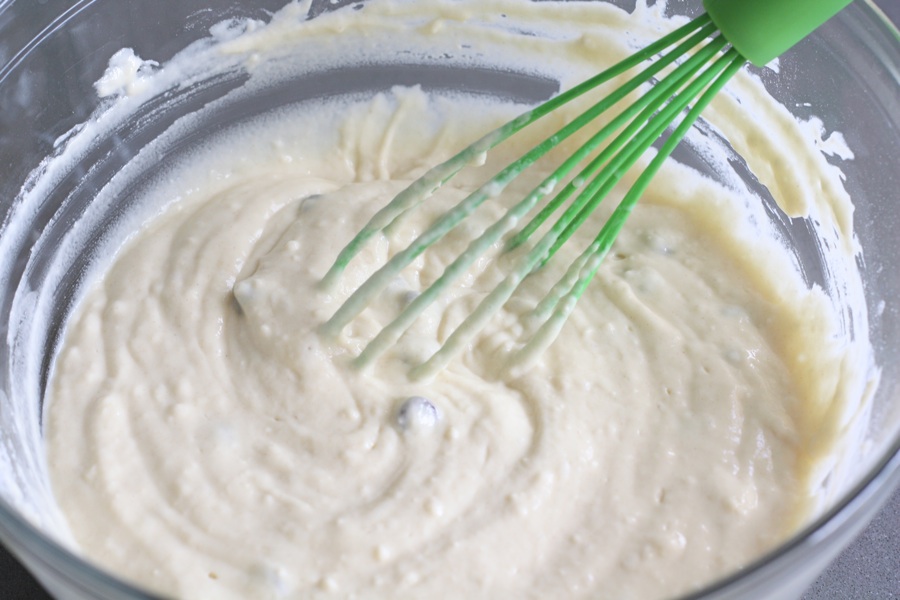 Mix until just combined.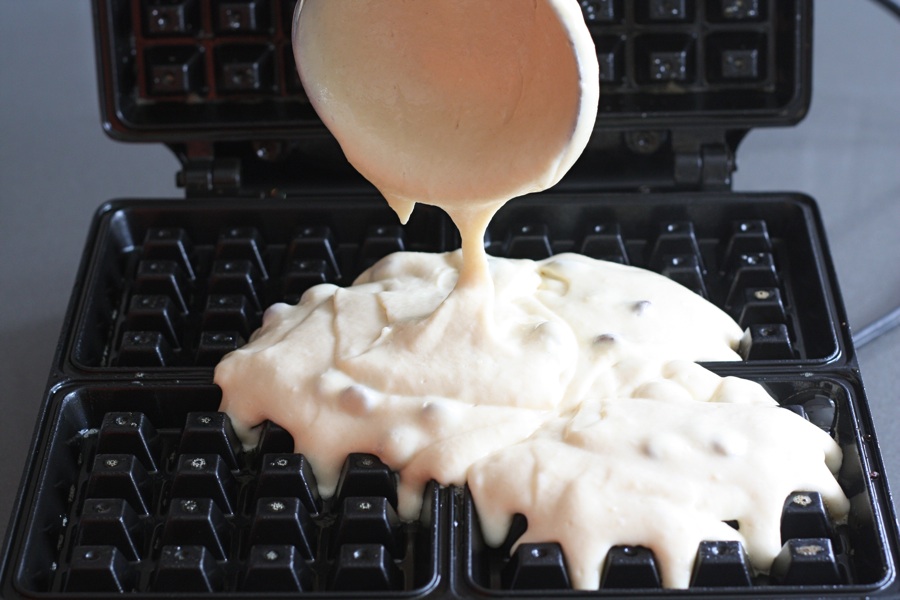 Pour batter onto a hot waffle iron.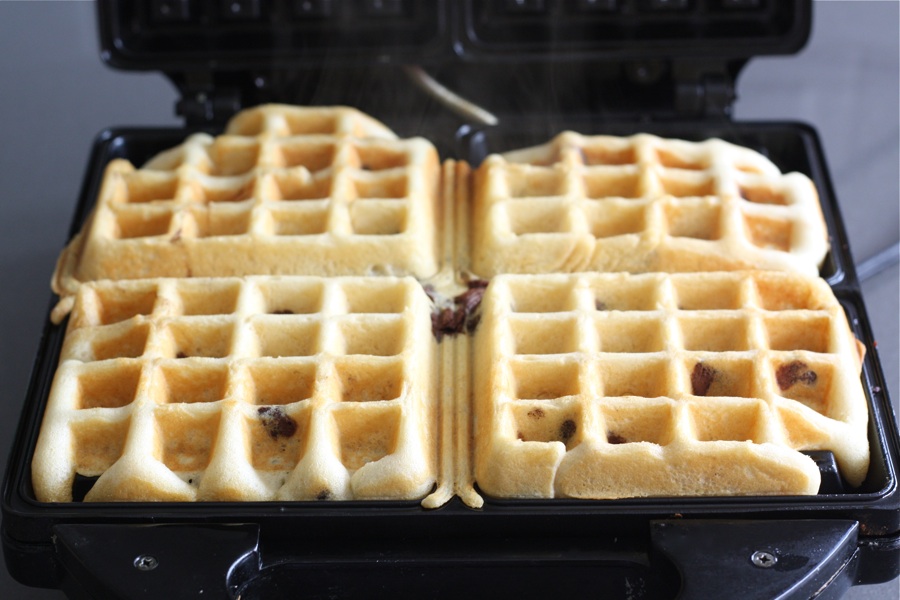 Cook according to manufacturer's instructions.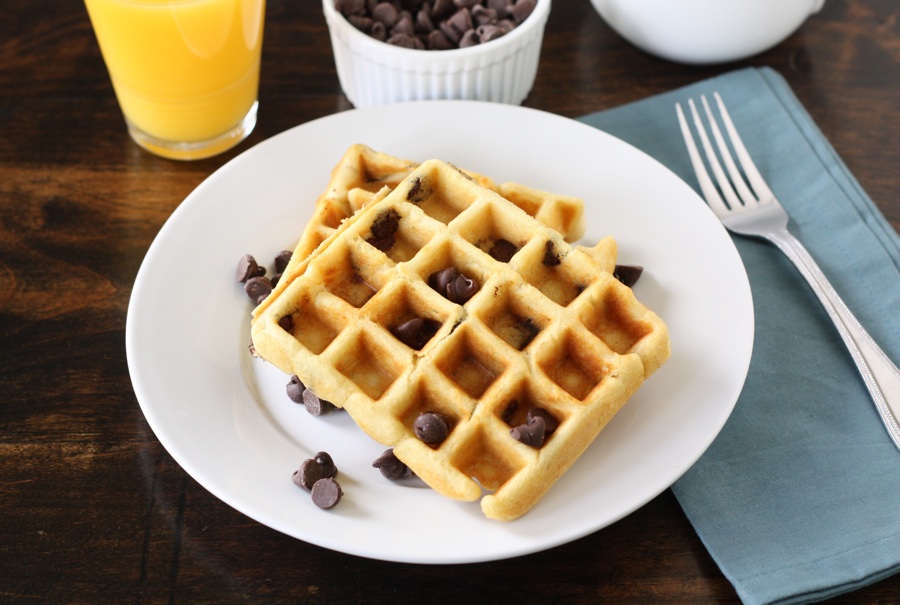 Serve warm with your favorite syrup and toppings.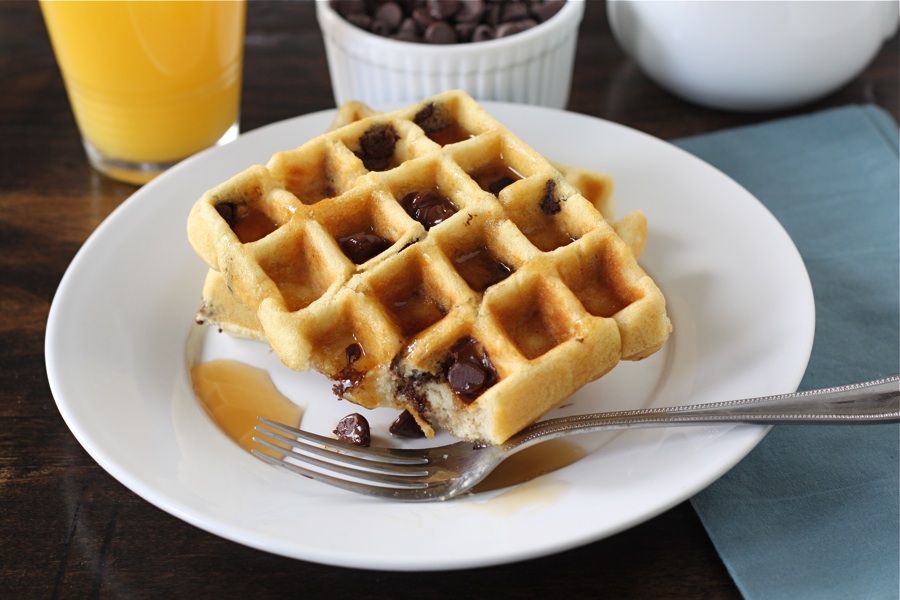 The waffles made our kitchen smell like chocolate chip cookies. The waffles are light, fluffy, and dotted with chocolate chips. We both devoured our plate of waffles. Next time, I am going to make them for dessert. I think they would be delicious with a scoop of vanilla ice cream on top. Mmmm!
Thanks Robyn for a fantastic recipe! Chocolate Chip Waffles are the perfect breakfast treat. Visit her blog, Add A Pinch, for more of her great recipes and photography!
Printable Recipe
See post on addapinch | Robyn Stone's site!
Description
America's favorite cookie comes to breakfast!
Ingredients
4 cups Flour, All Purpose
1 teaspoon Salt
3 Tablespoons Sugar
3 teaspoons Baking Soda
1-½ cup Chocolate Chips
4 cups Buttermilk
4 whole Eggs
1 stick Butter, Melted
1 teaspoon Vanilla
Preparation Instructions
1. Whisk together flour, salt, sugar, and baking soda. Toss in chocolate chips and coat well with flour mixture.
2. Mix together buttermilk, eggs, butter, and vanilla. Pour into dry mixture and stir together just until combined. Pour batter into a waffle iron and cook to your iron's instructions.
3. Serve immediately with your favorite syrup.


_______________________________________
Maria and her husband Josh (who she affectionately refers to as her "dough boy") blog at Two Peas and Their Pod. They've been featured on Saveur, Eatocracy, Gourmet Live, Glamour, and the Los Angeles Times, to name just a few. We're so glad to have them here!