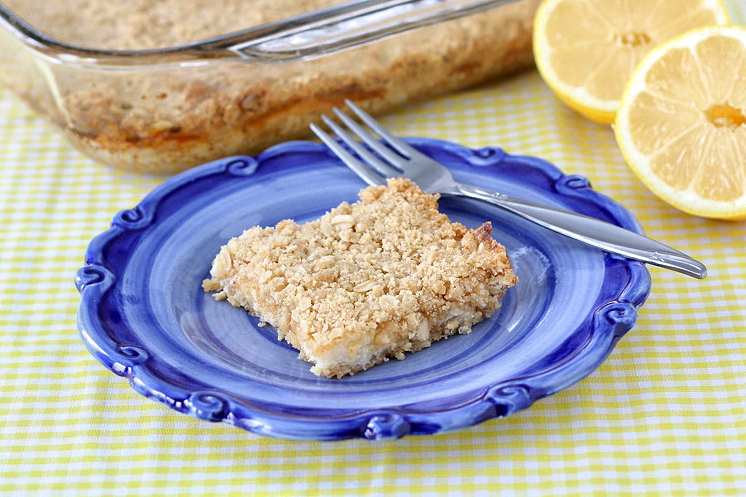 Our friends gave us a huge bag of lemons from Arizona. The lemons are beautiful and the size of oranges. I didn't want them to go to waste so I started looking for lemon recipes on Tasty Kitchen. I found a recipe for Lemon Cream Bars from Tasty Kitchen member CookBakeandDecorate (Muriel). Lemon bars are one of my favorite treats. I love that these bars are creamy with an oat streusel crust and topping. Plus, they are incredibly easy to make. I had all of the ingredients, so I got started.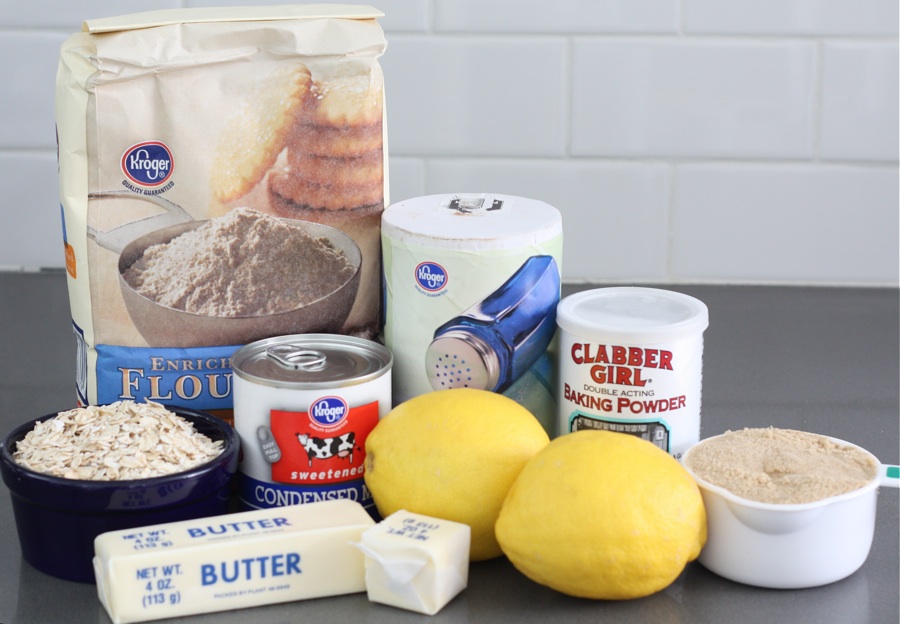 To make the lemon cream bars, you will need: sweetened condensed milk, fresh lemon juice, flour, oatmeal, brown sugar, butter, baking powder, and salt.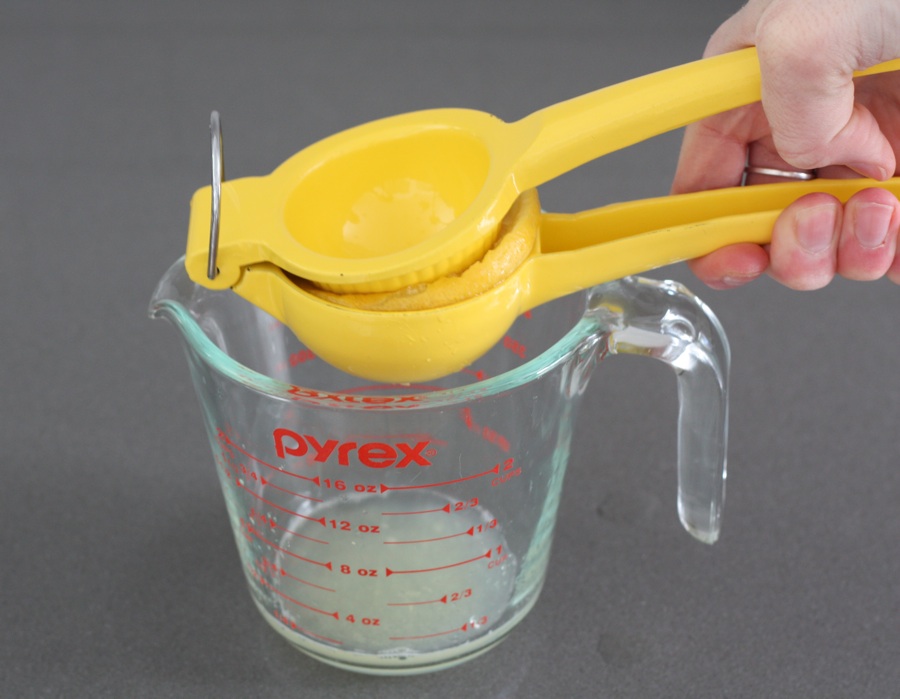 Juice the lemons. You will need 1/2 cup of lemon juice. I used two large lemons.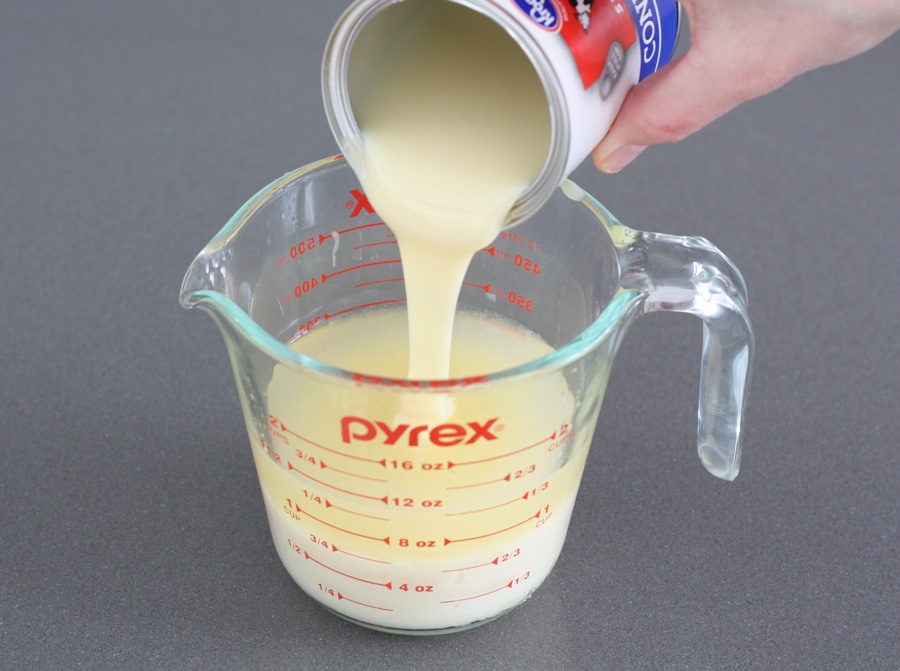 Combine the lemon juice and the sweetened condensed milk. Mix well and set aside.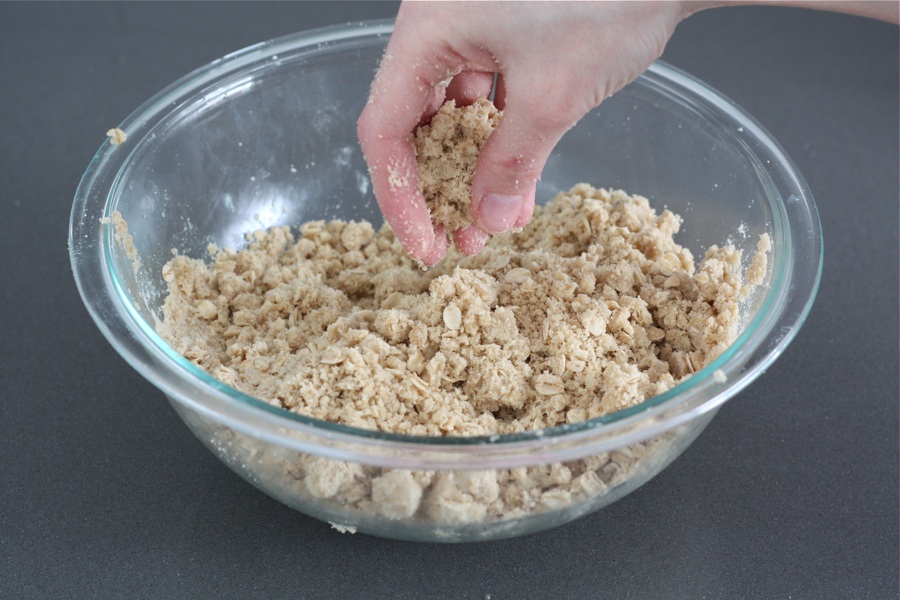 In a large bowl, mix remaining ingredients together until crumbly.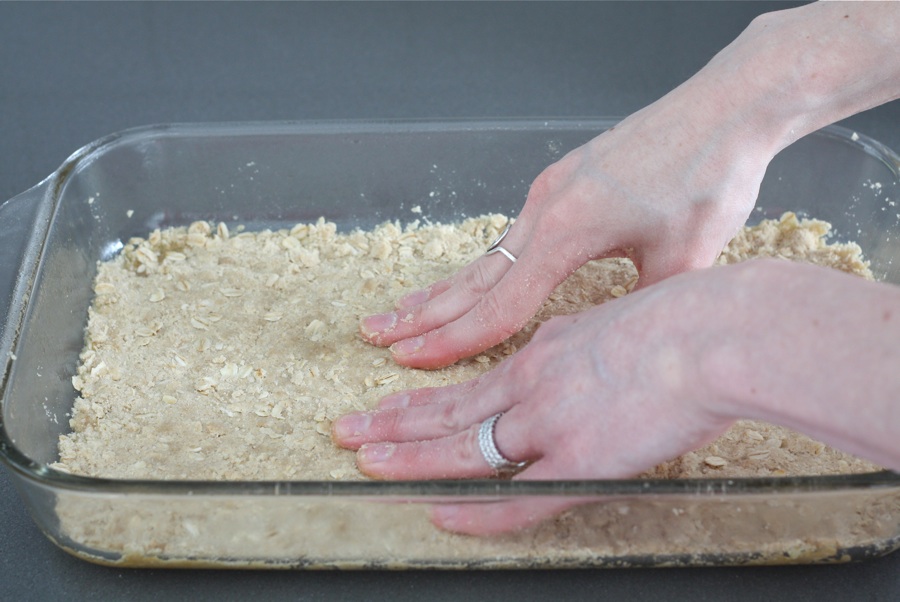 Press half of the streusel mixture into a greased 9 by 13 baking dish.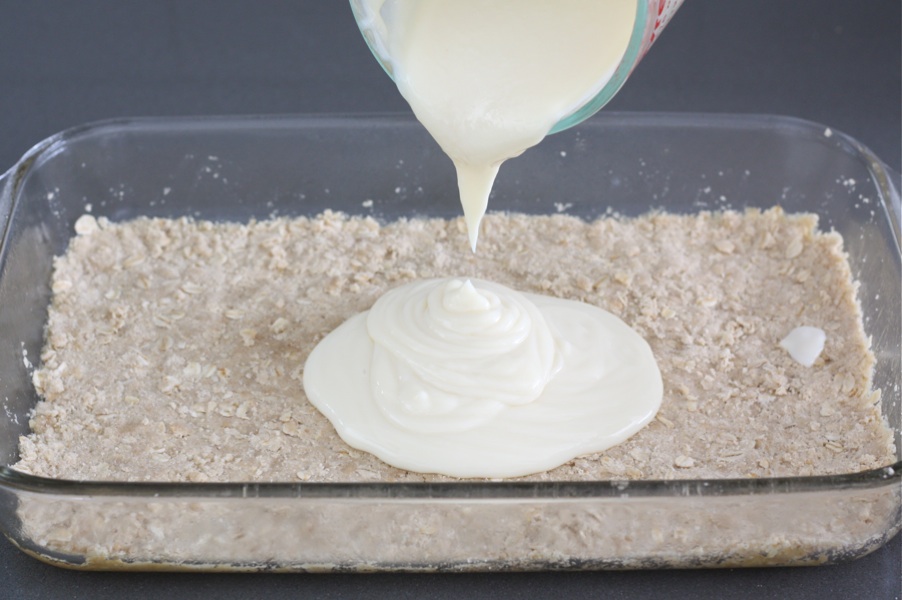 Pour the lemon mixture over the streusel crust.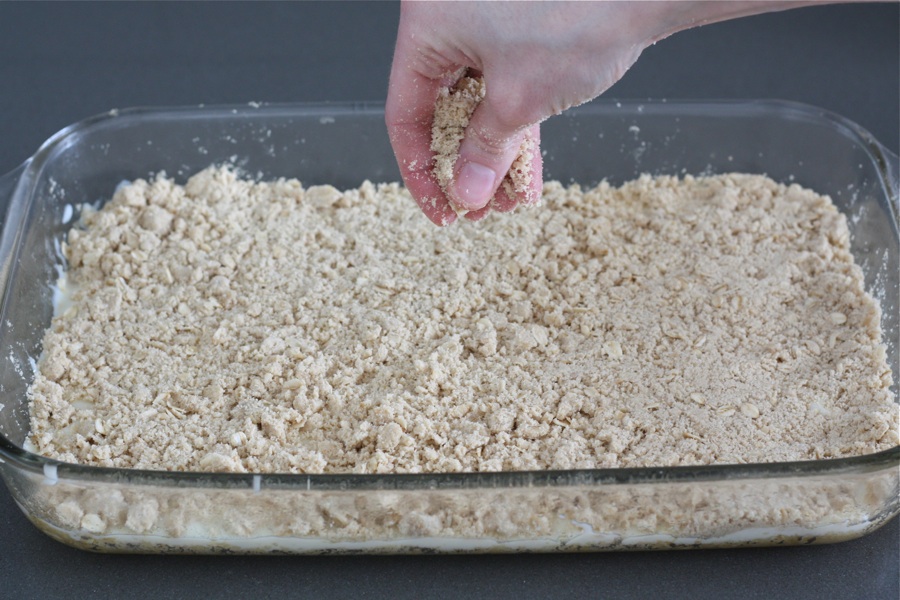 Sprinkle remaining streusel over the top of the lemon bars. Pat gently.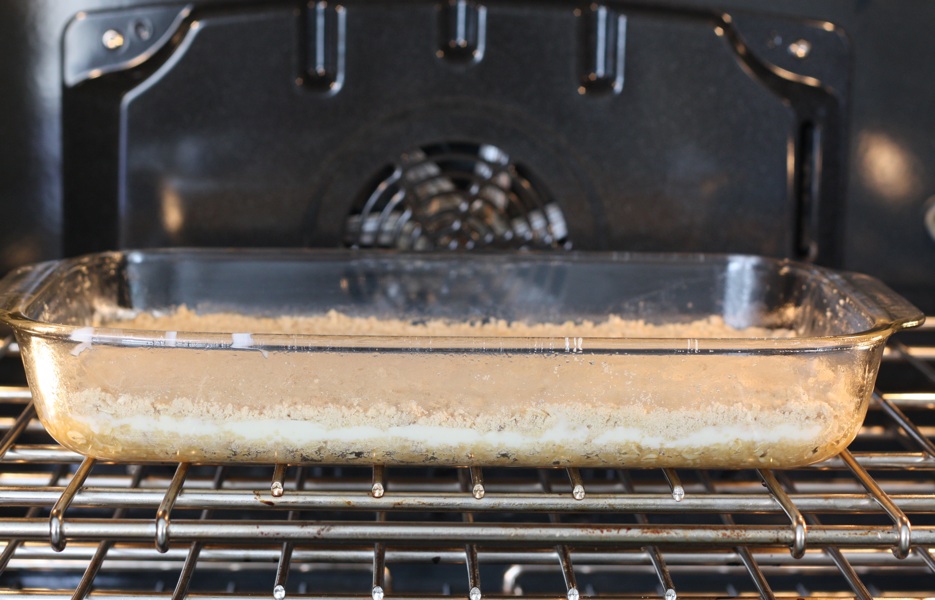 Bake for 20–25 minutes at 350 degrees F.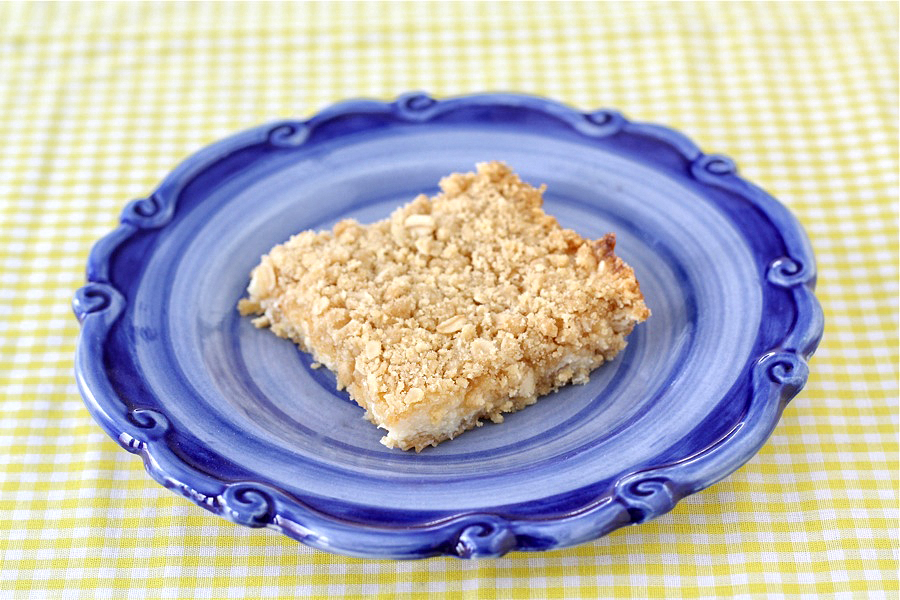 Let cool completely and enjoy! Store bars in the refrigerator.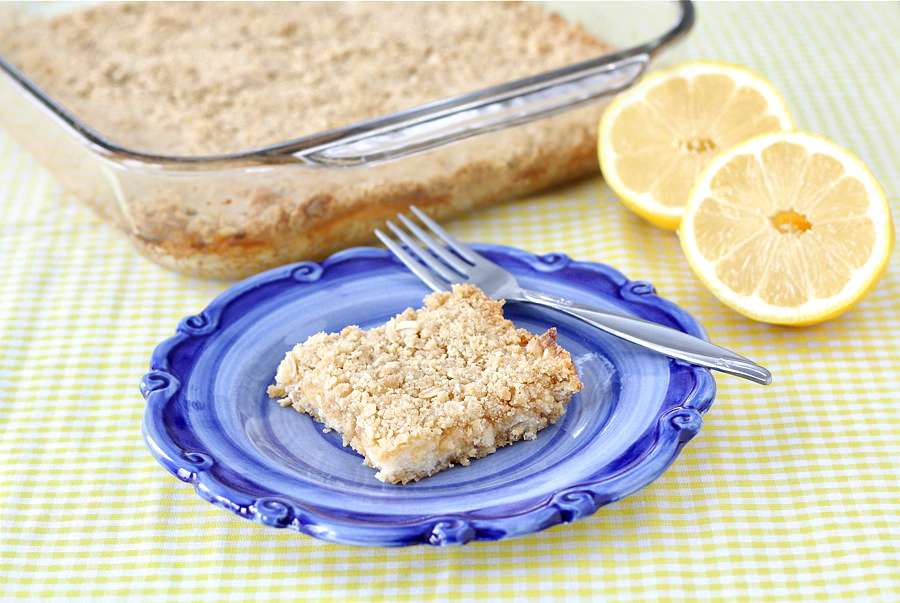 If you are a lemon lover, make Lemon Cream Bars. They are creamy, dreamy, and the perfect sweet treat for spring. We enjoyed them right out of the oven and chilled from the refrigerator. They are delicious both ways. Thanks, Muriel, for a fantastic recipe! Check out the Cook, Bake and Decorate blog for other delicious recipes.
Printable Recipe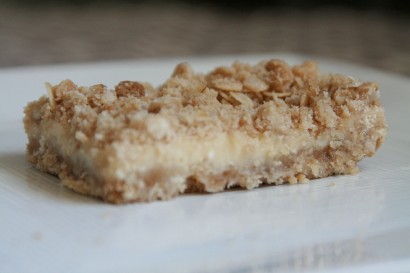 Description
To be honest, I can't quite remember where I got this recipe and I feel horrible that I can't personally thank this person because these bars are just divine! Now, I love me some good ole lemon bars and these are lemon bars taken up a notch! These bars have a delicious streusel bottom with a lemon cream filling, then more delicious streusel on top. Seriously, you can't go wrong with these little babies!
Ingredients
1 can Sweetened, Condensed Milk - 14-ounce Can
½ cups Lemon Juice
1-½ cup Flour
1 cup Oatmeal
1 cup Brown Sugar
⅔ cups Butter, Melted
1 teaspoon Baking Powder
1 pinch Salt
Preparation Instructions
Preheat the oven to 350F.
Combine milk and lemon juice. Mix well and set aside for a moment.
Mix remaining ingredients until crumbly.
Press half of the streusel (dry) mixture into a lightly greased 9×13 baking dish. Pour the lemon mixture over top. Finish by sprinkling remaining streusel over the top of the lemon filling. Bake for 25-30 minutes. Cool completely then store in the refrigerator.


_______________________________________
Maria and her husband Josh (who she affectionately refers to as her "dough boy") blog at Two Peas and Their Pod. They've been featured on Saveur, Eatocracy, Gourmet Live, Glamour, and the Los Angeles Times, to name just a few. We're so glad to have them here!