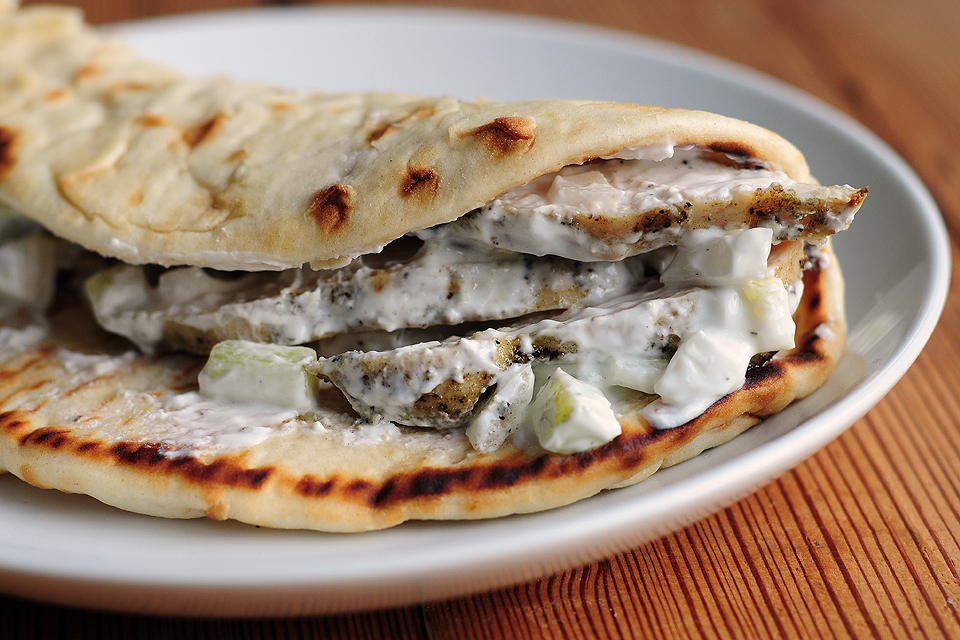 Years ago we lived in Winston-Salem, NC and frequented a small, local Greek owned restaurant where we enjoyed souvlaki on a regular basis. It became a regular craving for us. What was always surprising was how the simple tzatziki sauce impressed the taste buds. Fresh and tangy. It never failed to hit the spot.
While perusing Tasty Kitchen recipes a few weeks back, I was excited to find a recipe for Chicken Souvlaki with Tzatziki from Tasty Kitchen member Birdie. I didn't hesitate to print it out and give it a go. Birdie's recipe didn't disappoint. The chicken was as tasty as it gets and the tzatziki was perfect.
Wanna make some too? Well then, let's get started.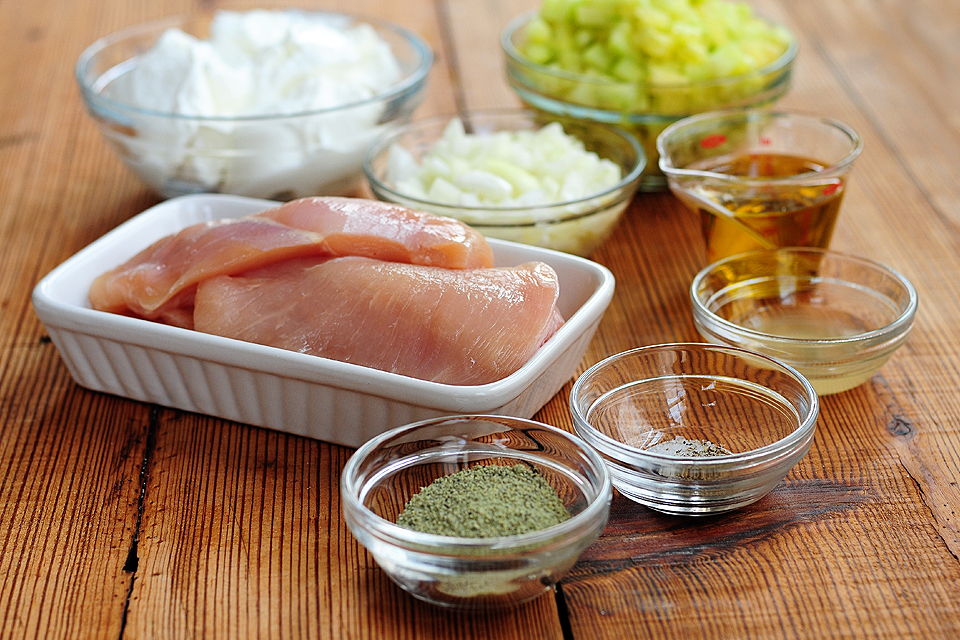 Get your ingredients prepped. You'll need chicken, olive oil, yogurt (I used Greek yogurt), cucumber, onion, lemon juice, salt and pepper. (The link to the full recipe in its printable form is at the end of this post.)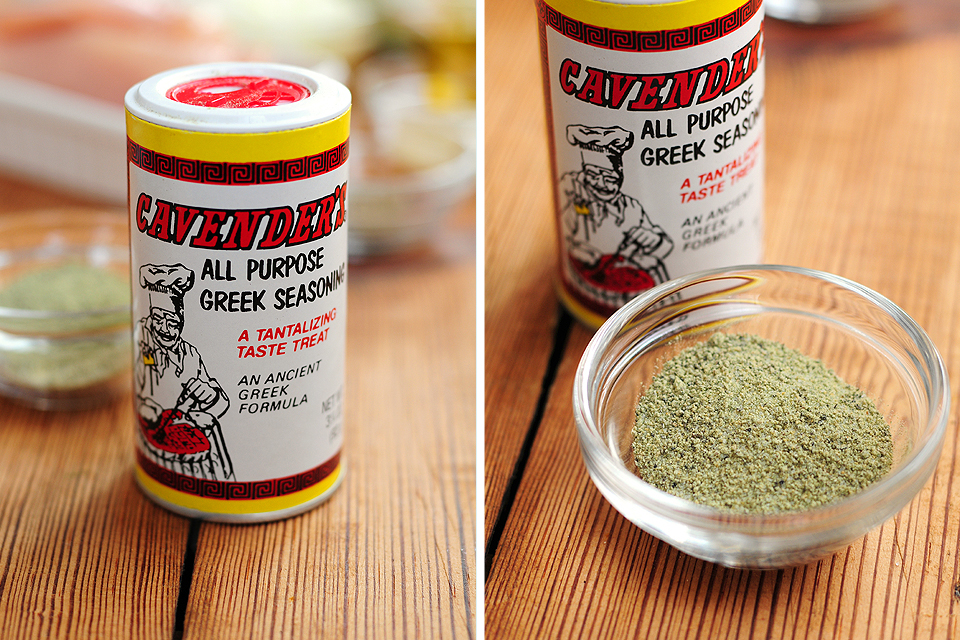 You'll also need some of this: Cavender's All Purpose Greek Seasoning. See where it says "Tantalizing." They're not kidding. Good stuff y'all. Get you some. I found it at my local grocer.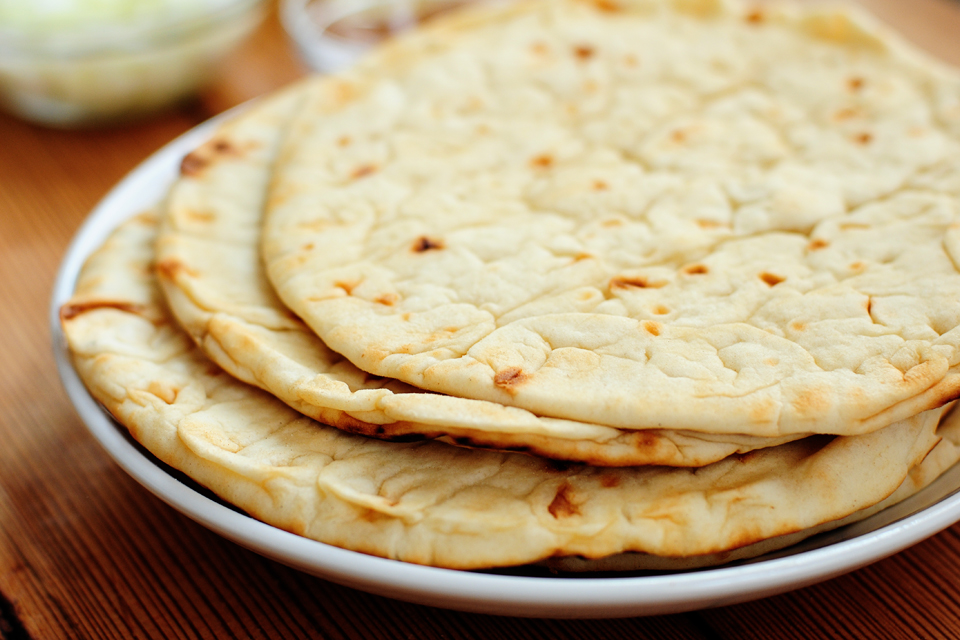 Pita or flat bread can be used to hold all the goodness. I used basic flatbread.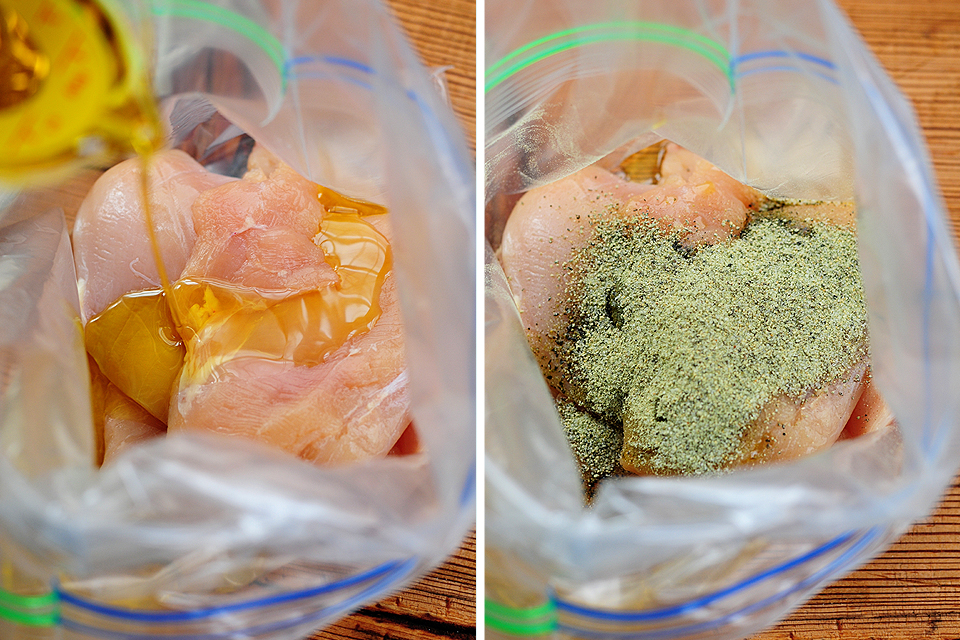 You'll begin by marinating the chicken. I like to use zip top plastic bags for marinating. It makes for easy clean up. Pour in the olive oil, then the Cavender's seasoning.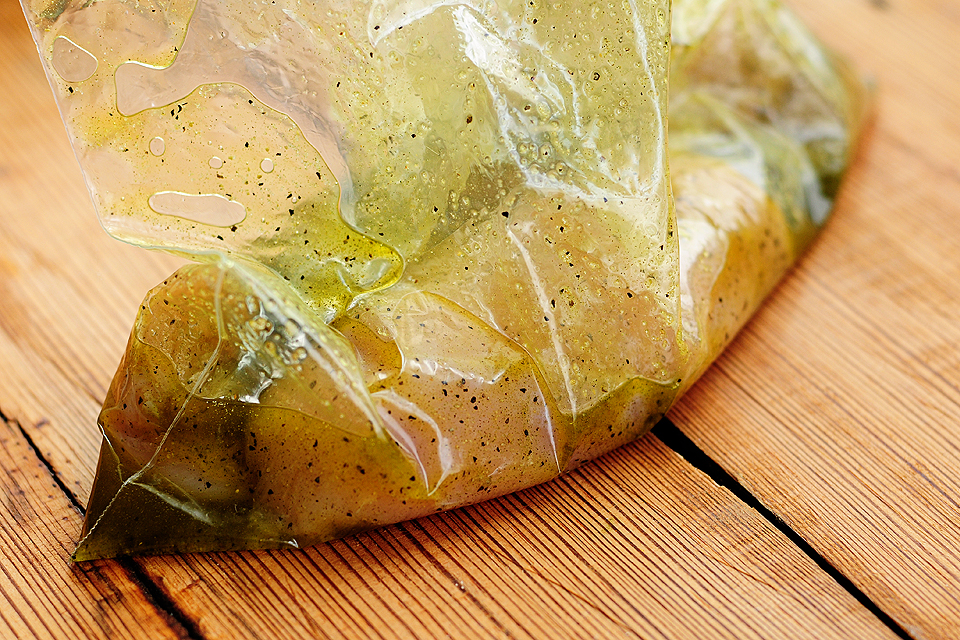 Squish it all around to coat the chicken well. Marinate in the refrigerator for several hours.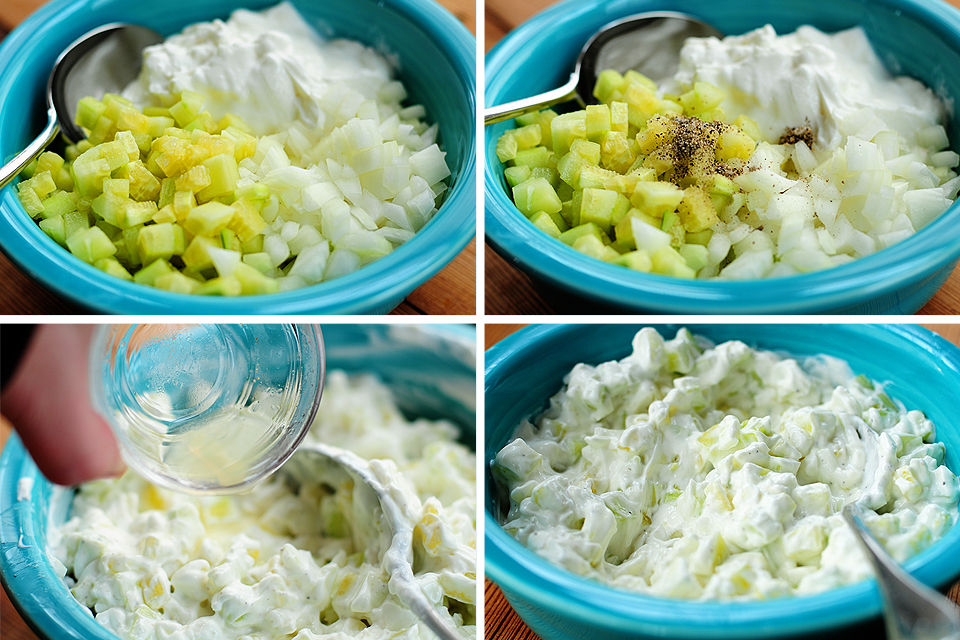 While the chicken is marinating, you can go ahead and get the tzatziki sauce ready. Please note, I used Greek yogurt, but if you use plain yogurt, you'll need to follow Birdie's directions and let the yogurt drain. Tzatziki sauce is simple stuff. Combine the yogurt, chopped onion, cucumber, and lemon juice. Add salt and pepper to taste. Refrigerate the tzatziki until ready to use.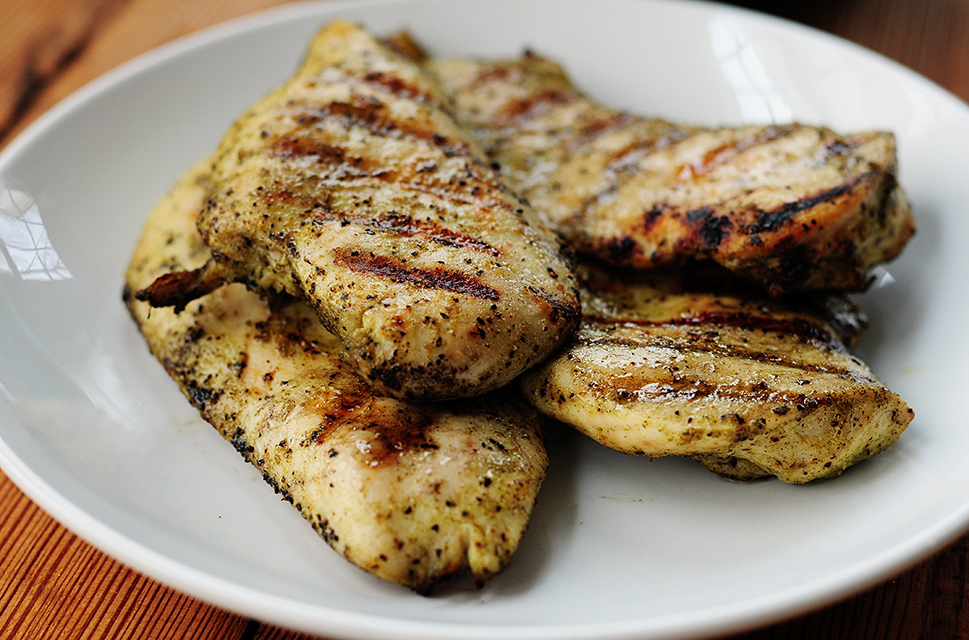 When ready to eat, grill chicken over medium heat until done. Let rest a few minutes, then slice into strips.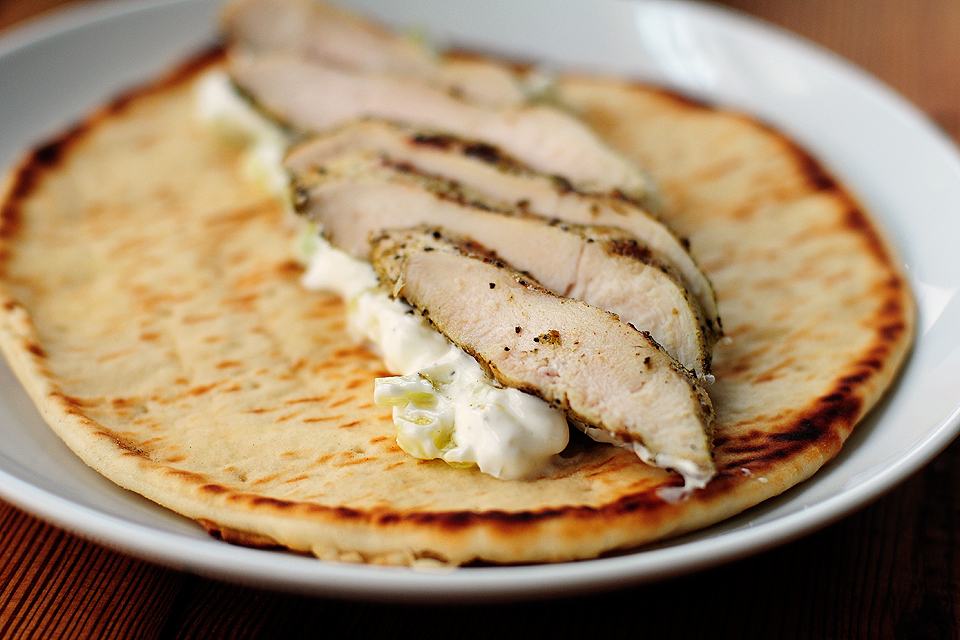 Build your souvlaki in a pita bread or flat bread, with the grilled chicken and tzatziki. I began with a layer of tzatziki, then the sliced chicken.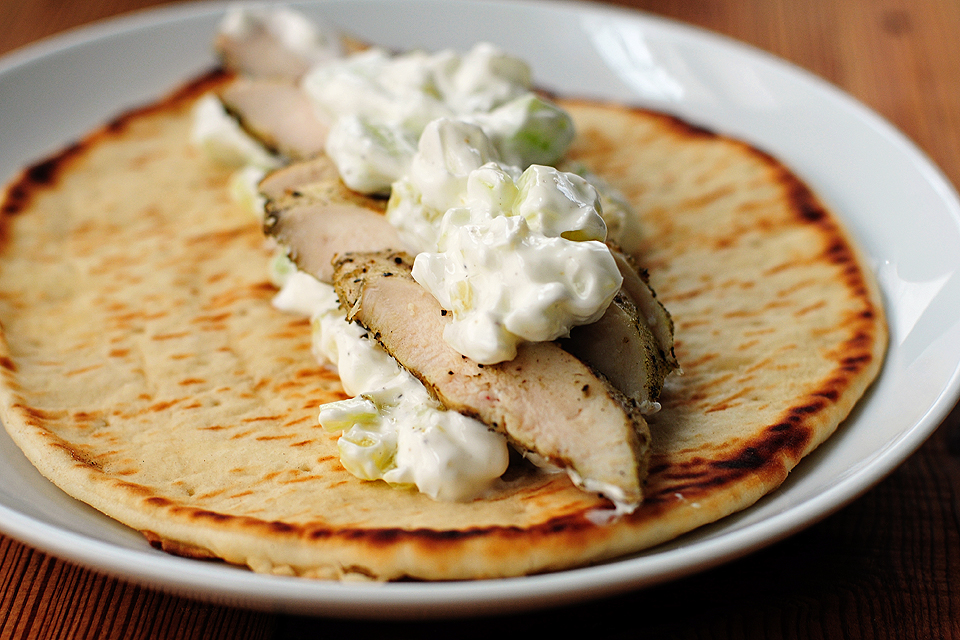 Then another layer of tzatziki. You can never have too much tzatziki.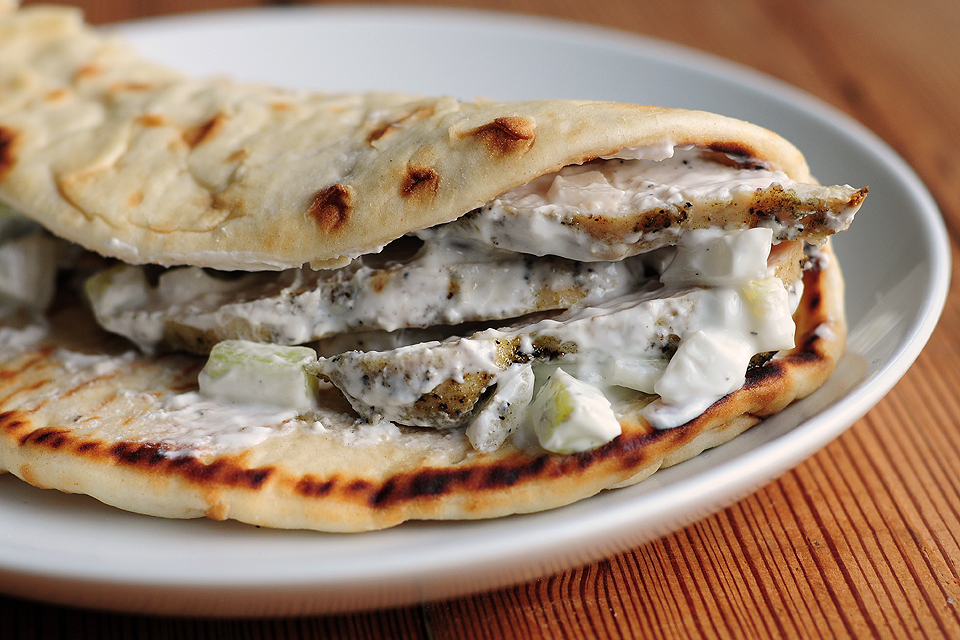 Fold in half and enjoy! Pretty simple, huh? And mighty tasty folks. Mighty tasty indeed.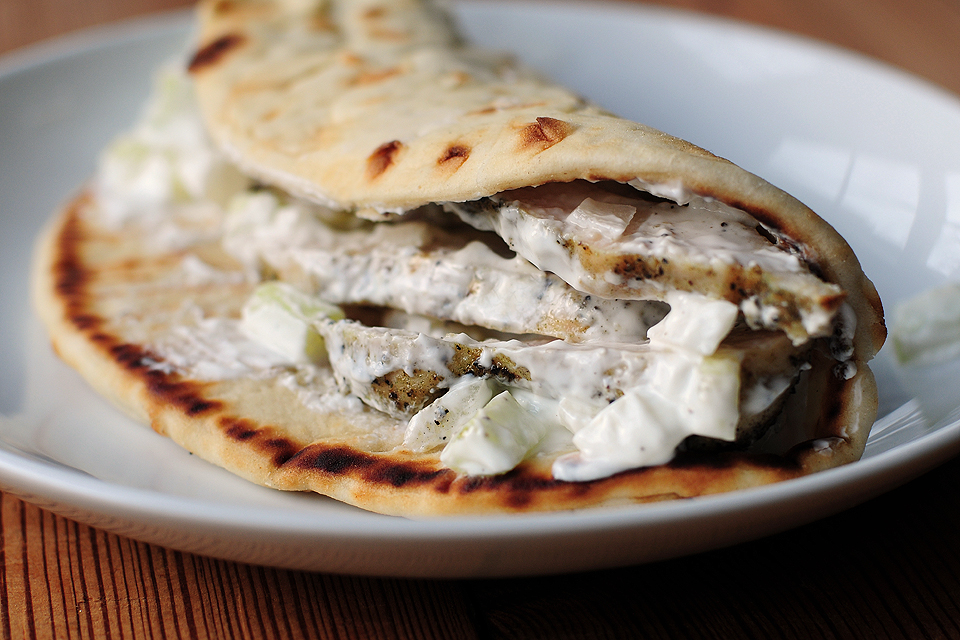 Enjoy! A big high five to Birdie for bringing Souvlaki back into my life.
Printable Recipe
Description
Yummy, dinner size, pita sandwiches with a homemade thick tzatziki. Family favorite and a weekday go to meal.
Ingredients
1 pound Boneless Skinless Chicken Breast
4 teaspoons Cavender's All Purpose Greek Seasoning
4 Tablespoons Olive Oil
12 ounces, weight Drained, Non-fat Plain Yogurt
1 whole Cucumber, Chopped
½ whole Yellow Onion, Chopped
2 teaspoons Lemon Juice
Salt
Pepper
Preparation Instructions
Most of this recipe is in the prep. You marinate the chicken for several hours before you grill. I do it before I leave the house in the morning.
Pound out the chicken breast until they are about 1/2 inch thick.
Rub down with olive oil then season both sides generously with the Cavender's Greek Seasoning Salt. I live on the East Coast and have found it in most big grocery chains.
Wrap the chicken in cling wrap and refrigerate for several hours.
Grill on a counter top grill or outside grill for that matter about 3 minutes. Let sit for a minute or two then slice into strips.
The night before, place 12 oz of plain non-fat yogurt in a coffee filter then set in a mesh colander set over a bowl and drain it in the fridge overnight. I do this because I like the Tzatziki thicker so it stays on the sandwich. But if you forgot to drain the yogurt the night before you can use Greek yogurt. Greek yogurt is just a tad more expensive than regular yogurt.
While chicken is grilling, chop up the cucumber and the onion. Mix the cucumber, onion with the drained yogurt, add the lemon juice and salt and pepper to taste.
I also chop these up before I leave for work in the morning and stow them in the fridge. Just one less step in the evenings when my boys are melting from hunger and I need to feed them within the first 30 minutes of hitting the door.
Place grilled chicken strips and tzatziki into warmed pitas folded in half and enjoy.
I serve it with roasted potatoes. My kids dip the potatoes in the tzatziki.


_______________________________________
Amy Johnson is a blogger who writes about food, travel, the home (both inside and out), and various observations and random musings about anything and everything. Visit her blog She Wears Many Hats for a dose of deliciousness, practicality, hilarity, or just plain fun. She lives in South Carolina with her husband and two children.