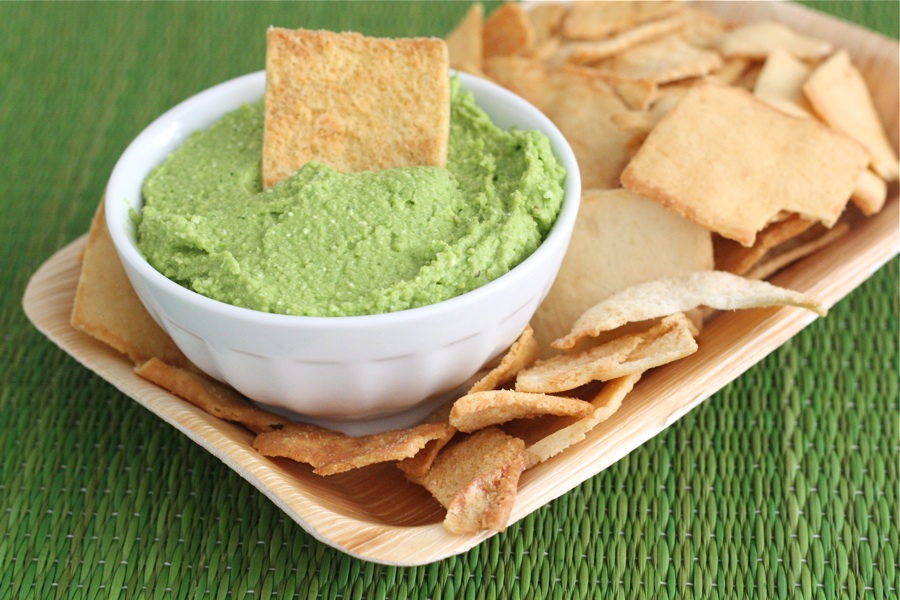 One of my all-time favorite snacks is hummus. I love eating it with pita bread, cut up vegetables, or pita chips. I love original hummus, but sometimes I like to mix things up. Roasted red pepper and cilantro lime hummus are a few of my favorites, but I am currently obsessed with this Spinach and Feta Hummus from TK member What's Gaby Cooking. It is out of this world delicious! It is thick, creamy, and full of flavor. I also appreciate the bright green color.
If you've never made hummus at home, don't be afraid. I promise this recipe is super simple, it only takes about five minutes to make. Spinach and Feta Hummus is perfect for parties or everyday eating. Spread it on a sandwich, use it as a dip, or grab a spoon. It is that good.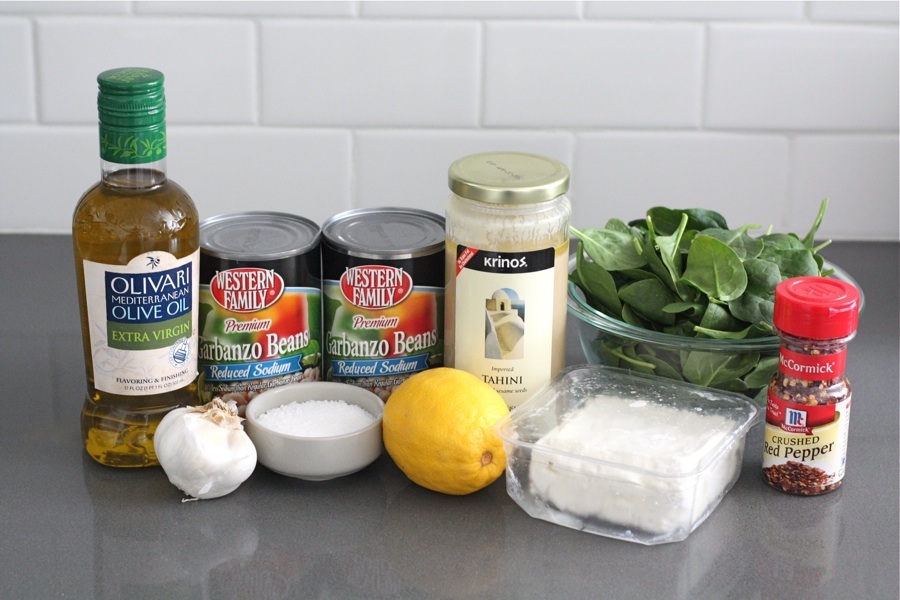 To make the hummus, you will need: garbanzo beans, fresh spinach leaves, feta cheese, olive oil, lemon juice, tahini paste, red pepper flakes, garlic, and salt. For exact amounts, see the recipe below.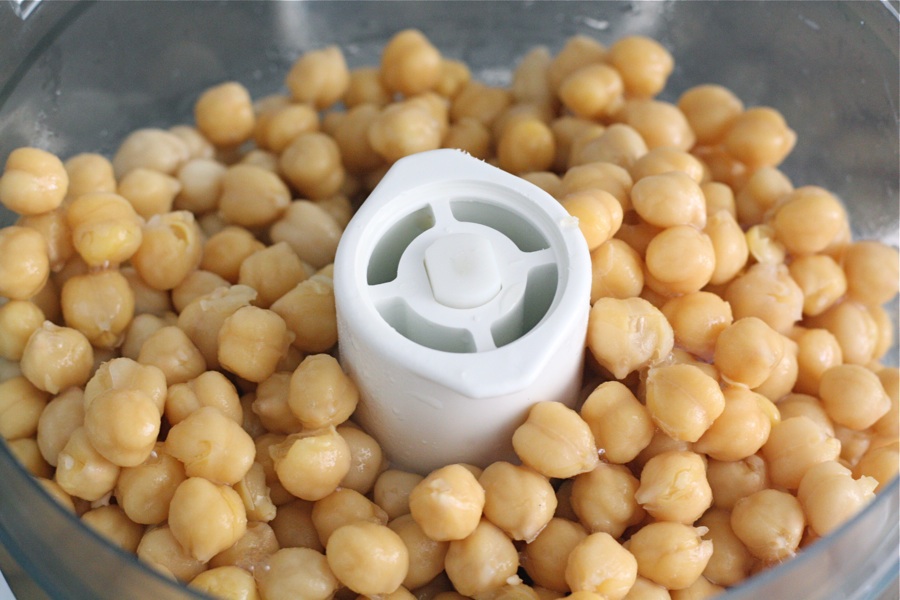 Add the garbanzo beans to the bowl of a large food processor.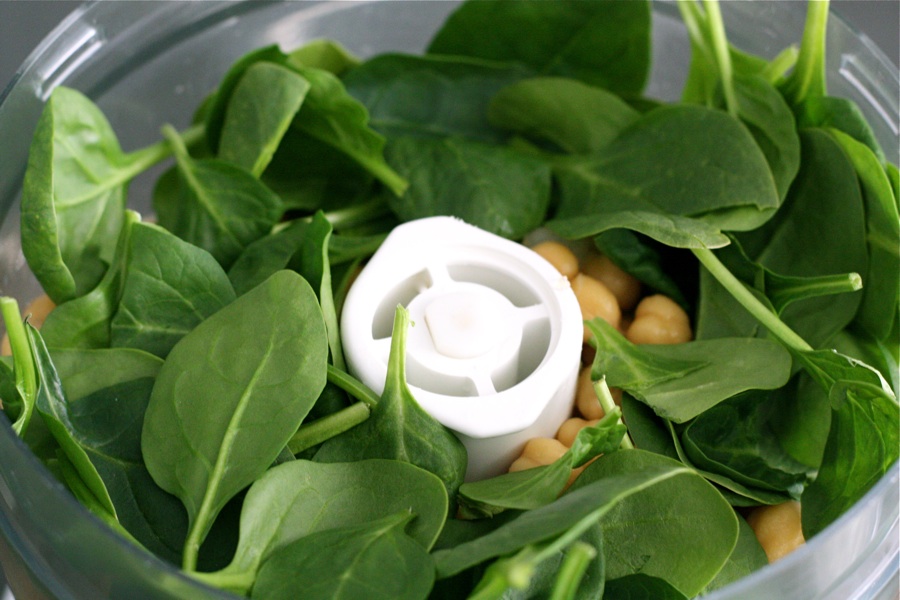 Add the spinach leaves and put the lid on the food processor. Pulse the beans and spinach together, just until combined.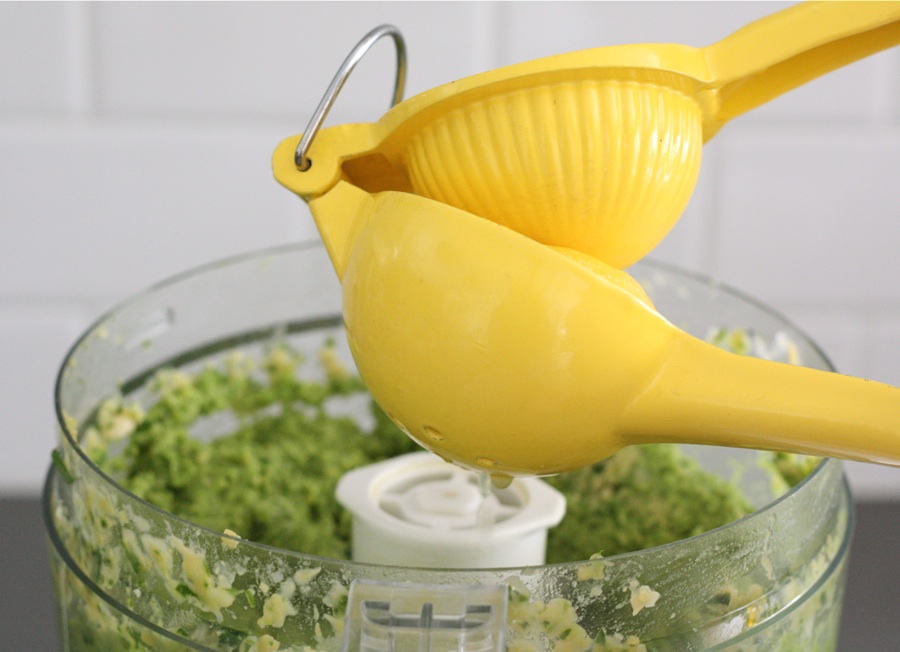 Next, drizzle in the olive oil and squeeze in the fresh lemon juice.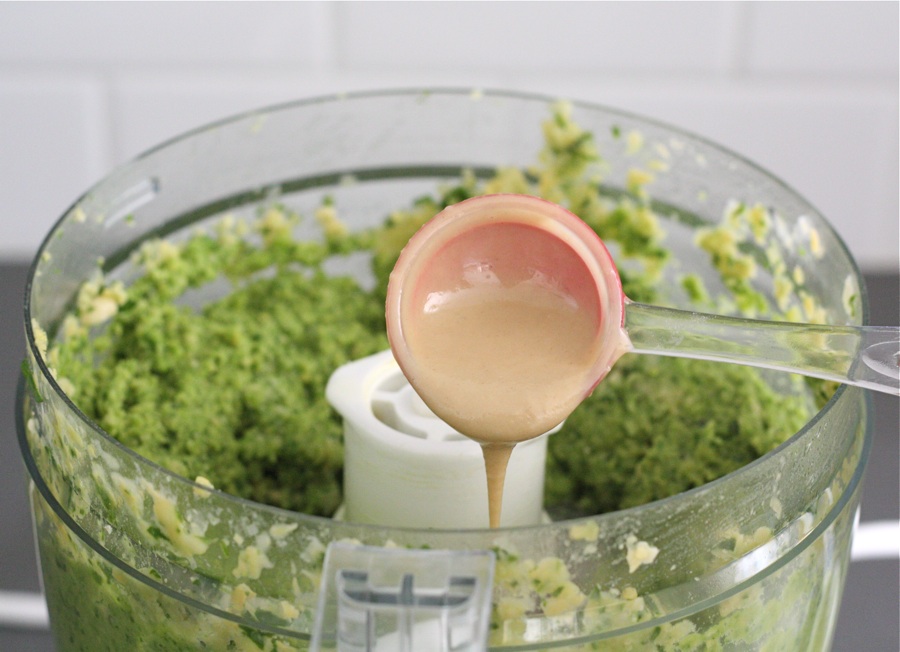 Add the tahini paste.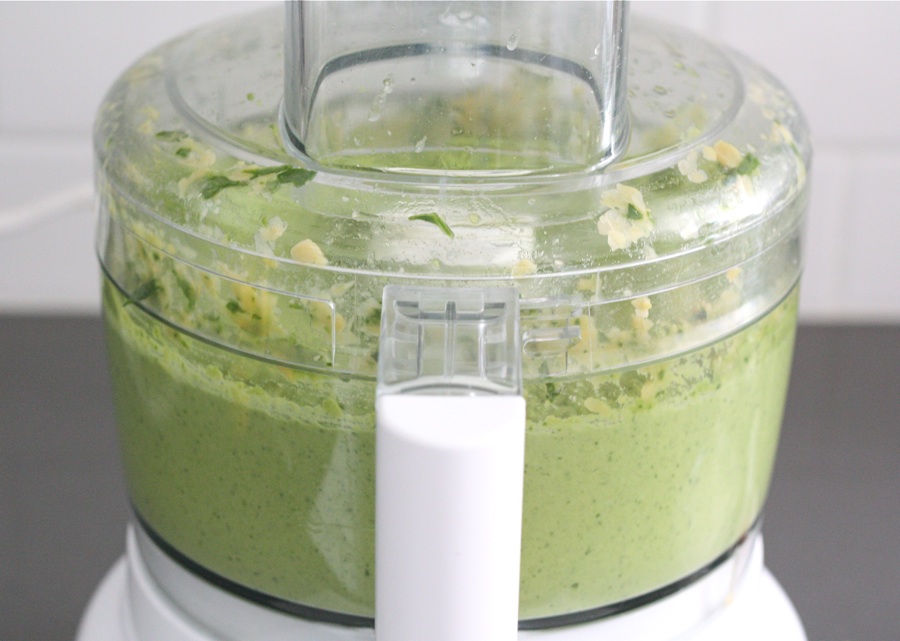 Place the lid on the food processor and pulse until combined.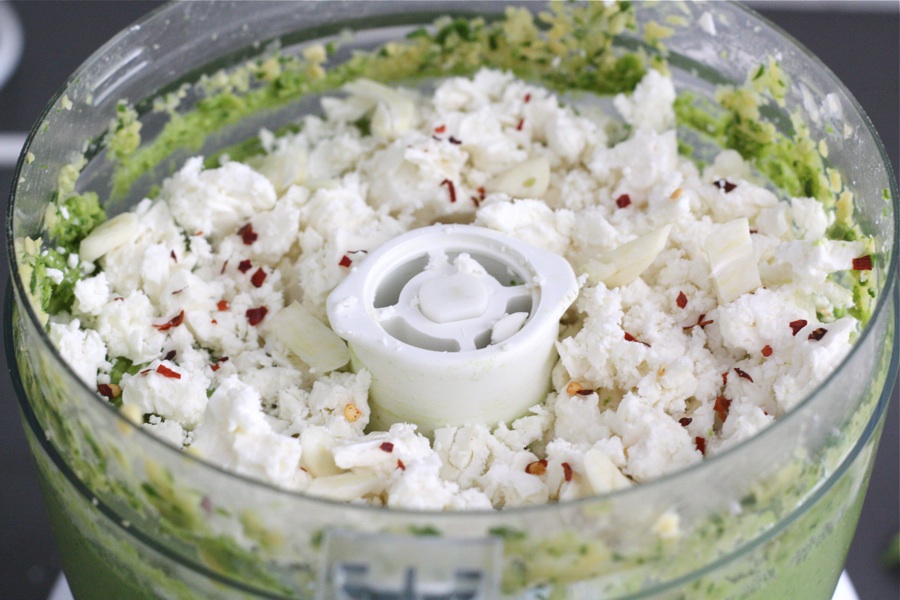 Add the feta cheese, red pepper flakes, garlic, and salt.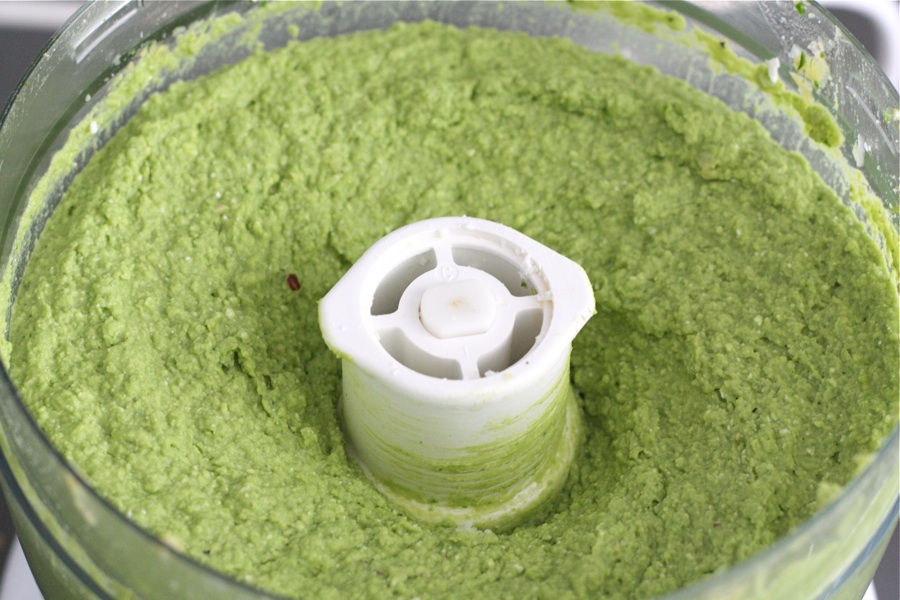 Blend all of the ingredients together until smooth.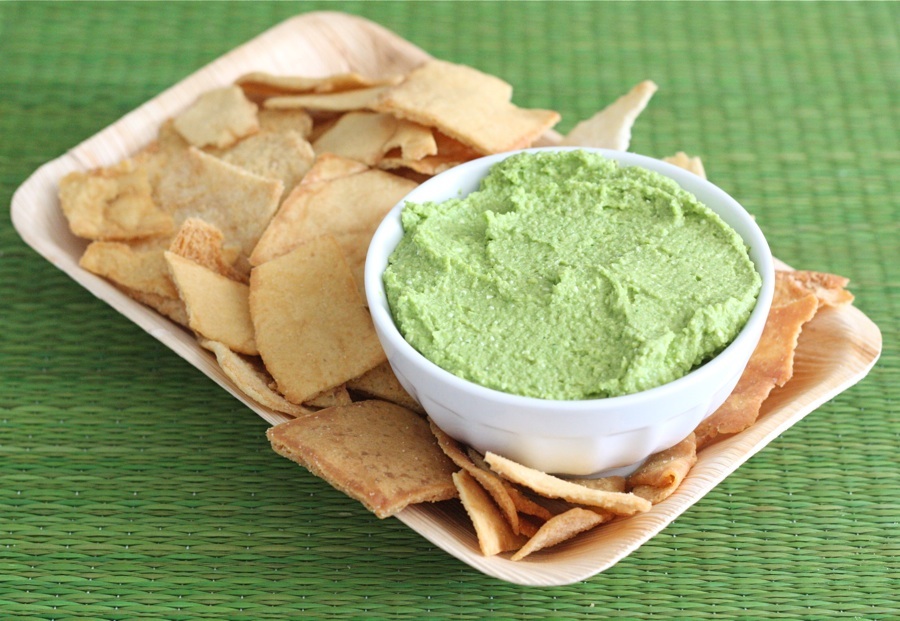 Serve with pita chips, vegetables, tortilla chips, pita bread, or spread on a sandwich. Enjoy! 
Thanks Gaby for a most delicious recipe! (Gaby's blog is packed with more wonderful recipes like this one. You should go check it out!)
Printable Recipe
See post on whatsgabycooking's site!
Description
Homemade Spinach and Feta Hummus—perfect for dips, spreads or to just eat with a spoon!
Ingredients
30 ounces, weight Garbanzo Beans Drained
1-½ cup Fresh Spinach
8 ounces, weight Feta Cheese
⅓ cups Olive Oil
5 Tablespoons Lemon Juice
4 Tablespoons Tahini
2 Tablespoons Red Pepper Flakes
2 cloves Garlic, Peeled
2 teaspoons Salt
Preparation Instructions
Combine the garbanzo beans, spinach, olive oil, lemon juice and tahini in a large food processor. Pulse until combined. Add the feta, red pepper flakes, garlic and salt. Pulse until combined. Taste and add salt or more red pepper flakes if desired.


_______________________________________
Maria and her husband Josh (who she affectionately refers to as her "dough boy") blog at Two Peas and Their Pod. They've been featured on Saveur, Eatocracy, Gourmet Live, Glamour, and the Los Angeles Times, to name just a few. We're so glad to have them here!