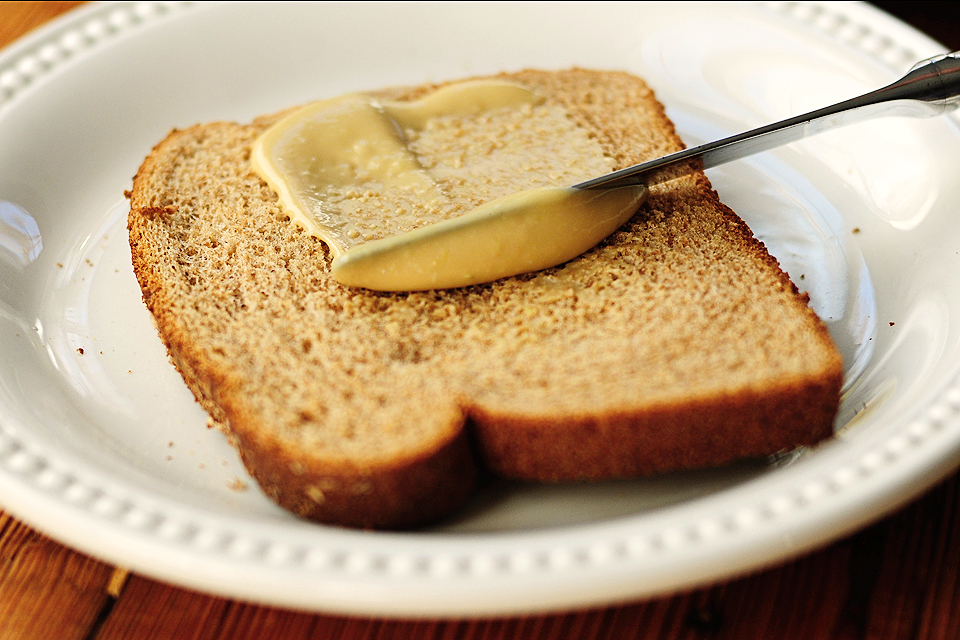 The holidays are here and while I'm always full of thanks for the time to spend with family and friends (and the tasty food), by the time I've had my third leftover turkey or ham sandwich, I'm bored and ready for a change of pace. So when I found this recipe for Wasabi Sandwich Spread from Tasty Kitchen member, Sheila Johnson, I was intrigued. A sandwich spread to add some oomph to the leftover turkey or ham sandwich? I gave it a go and was happy that I did. It's a simple way to change things up enough to turn an ordinary turkey sandwich into an extraordinary turkey sandwich.
And don't be scared of the wasabi. Wasabi is your friend. Your mouth will not be on fire. Not at all. The wasabi adds a little spice but is balanced with mayo, honey and soy. A tasty combination that will leave you wishing you'd roasted another turkey. And it's simple, too. So simple I almost didn't post it, but then decided it was too good not to mention.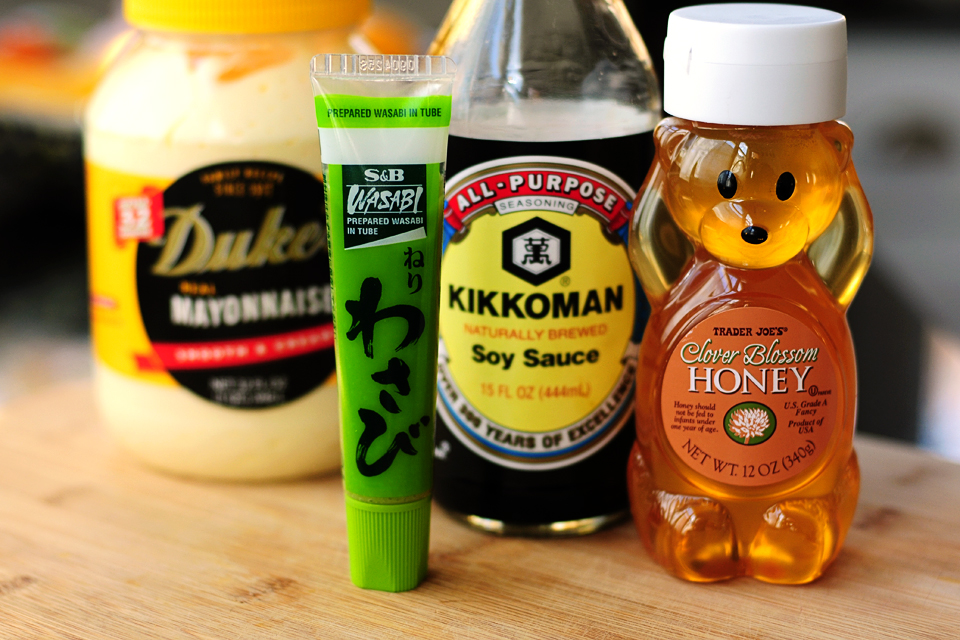 All you'll need is mayo, wasabi paste (it comes in a cute little tube for only a few dollars), soy sauce and honey. This recipe makes a bunch and can be stored in the fridge to last through the whole holiday season. You can find the full recipe here.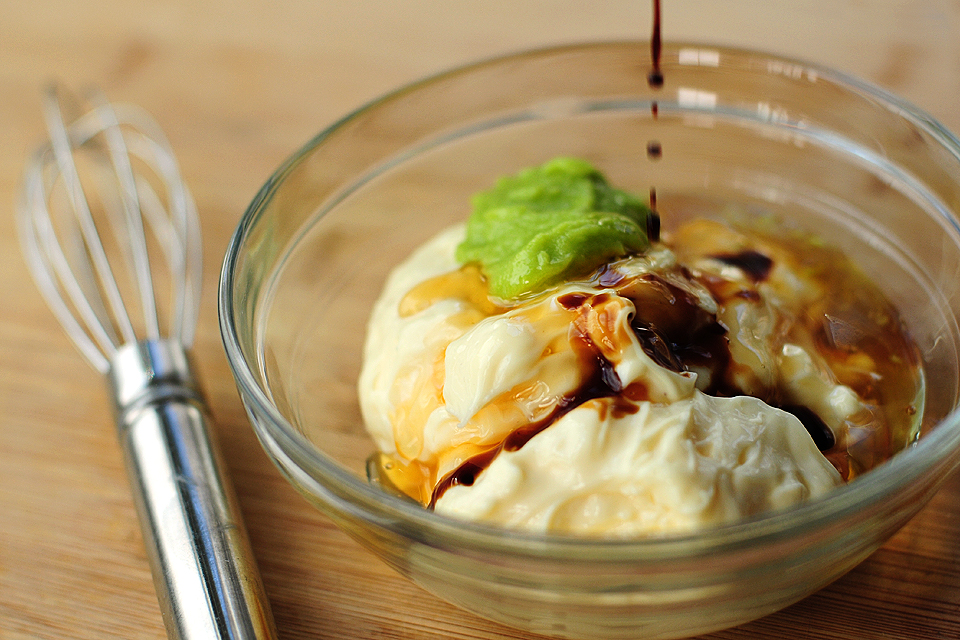 In a small bowl combine all ingredients.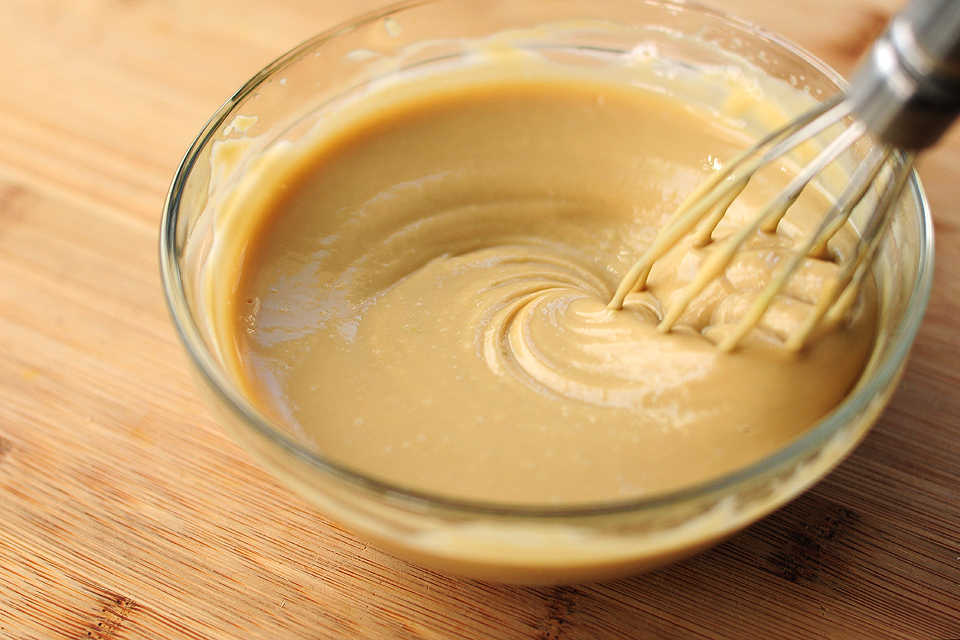 Mix together until smooth.
It certainly makes a plain sandwich come alive. We tried it on one of our favorite sandwich combos. It was a total success! Here's how I used it.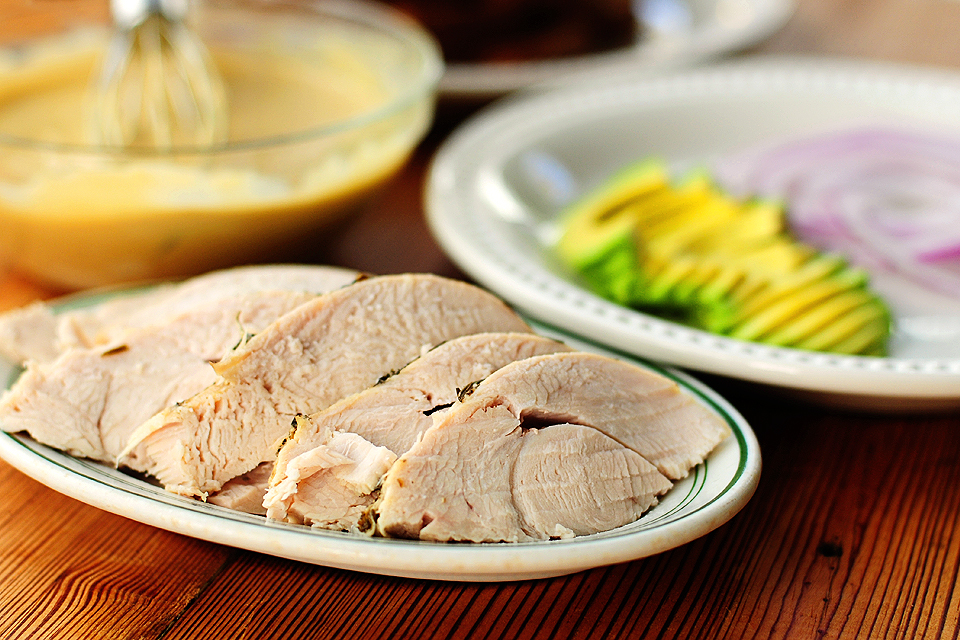 Start with some roasted turkey. We also like using avocado and purple onion, sliced thinly on our favorite sandwich bread, toasted.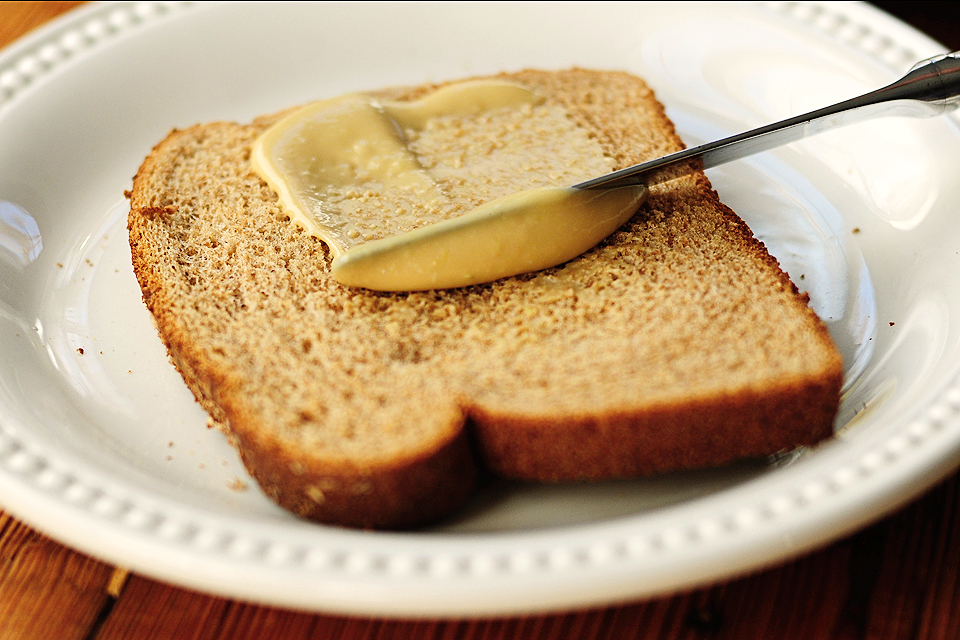 Begin building your sandwich with the wasabi spread going on first. Make sure you don't skimp on the spread. You won't need mustard or any other condiment with this spread.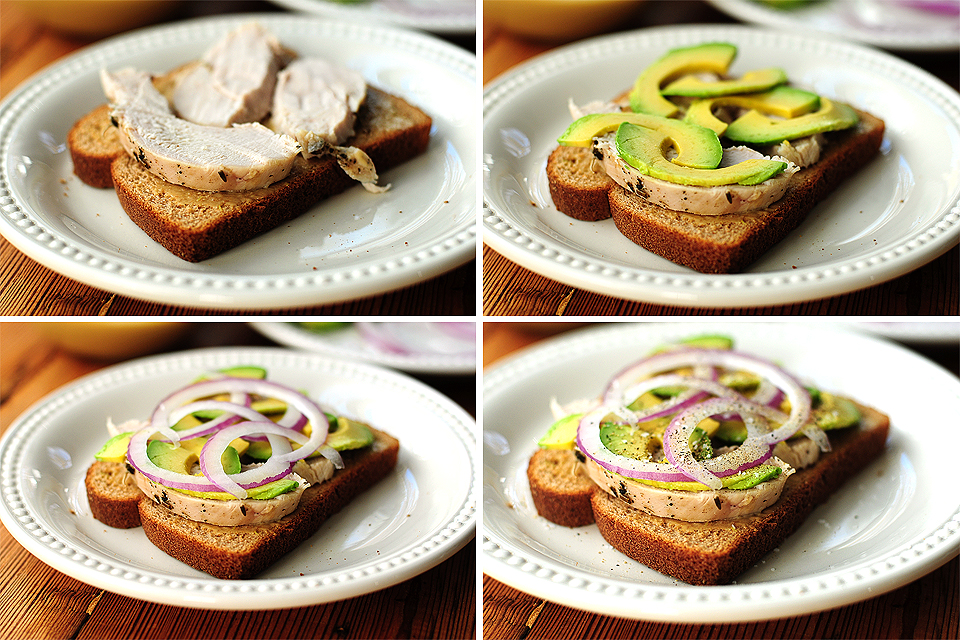 Next add the turkey, the avocado, purple onion, and salt and pepper of course.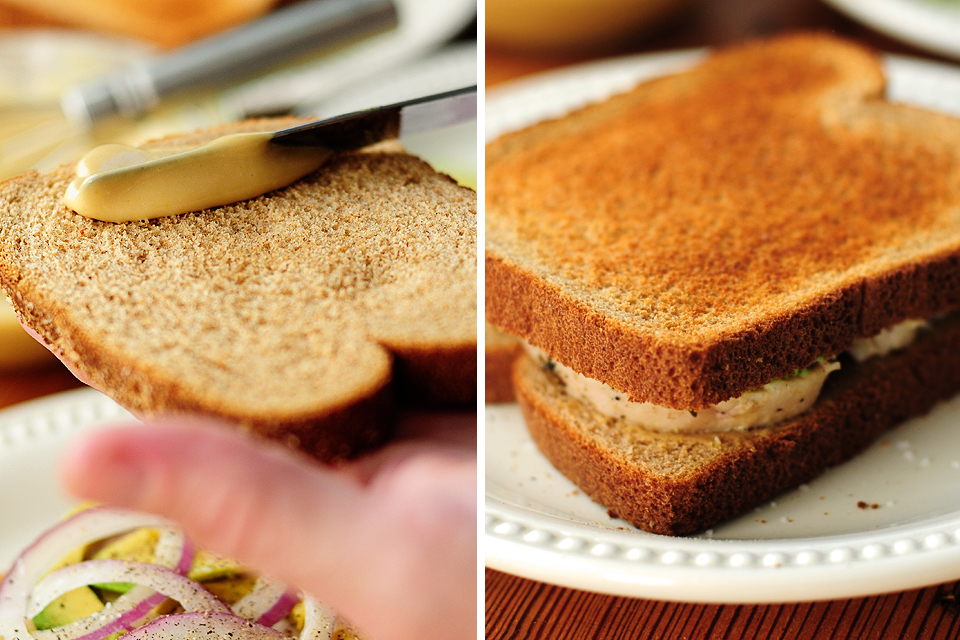 Then top it off with another layer of wasabi spread.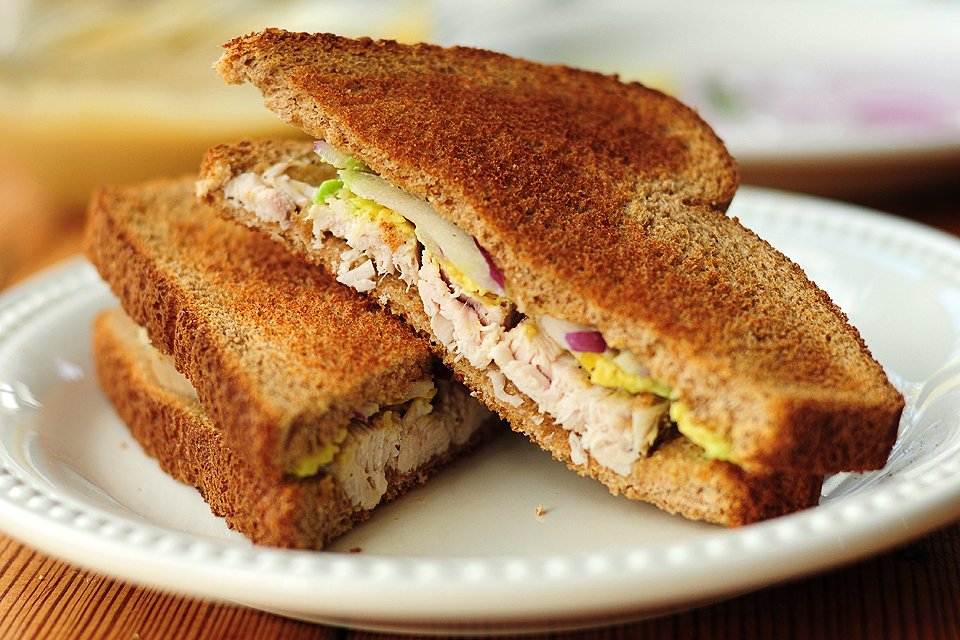 You're looking at a not-so-run-of-the-mill leftover turkey sandwich, folks.
Try it. I think you'll like it.
And thanks to Sheila Johnson, I'm looking forward to those leftovers. Wishing you the best this holiday season! Hope your kitchen is full of much love and tasty grub! (Speaking of tasty grub, check out Sheila's blog, Eat2Gather. It's filled with all kinds of yumminess.)
Printable Recipe
See post on Eat 2gather's site!
Description
This spread is perfect to spice up any sandwich. I personally love it on turkey. Add it to some shredded cabbage and it's great on fish tacos.
Ingredients
¾ cups Hellman's Mayonnaise
1 Tablespoon Wasabi Paste
1 Tablespoon Soy Sauce
1 Tablespoon Honey (heaping)
Preparation Instructions
Whisk your ingredients together. Use as a sandwich spread or toss with some shredded cabbage and it's super on fish tacos!


_______________________________________
Amy Johnson is a blogger who writes about food, travel, the home (both inside and out), and various observations and random musings about anything and everything. Visit her blog She Wears Many Hats for a dose of deliciousness, practicality, hilarity, or just plain fun. She lives in South Carolina with her husband and two children.