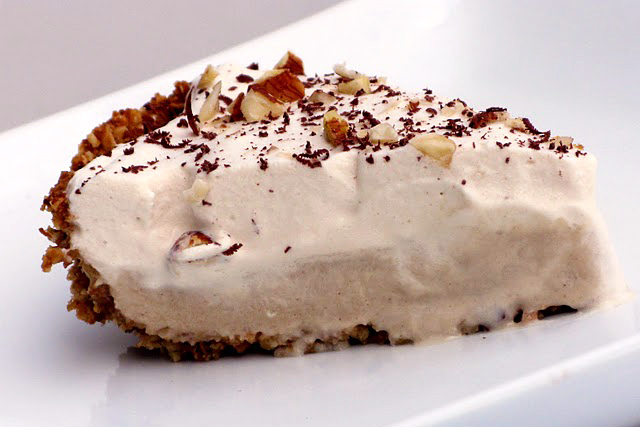 I know I said I wanted to hold on to summer a bit longer, but honestly, I'm also looking forward to fall and all its wonderful flavors. For me, fall usually means our favorite food items become available in pumpkin flavor, and there's nothing like warm drinks and the scent of apples and spice to really complement that nice chill in the air.
Pair those flavors with a silky cream pie, and you get an incredible Cinnamon Chai Cream Pie like the one posted by sprinkledwithflour. It has a graham cracker crust that's kicked up with toasted hazelnuts and almonds, a cinnamon pudding filling, topped with chai-infused whipped cream.
In her blog post, she says the recipe was a "disaster turned delicious." From where I'm standing, it looks like an absolute autumnal triumph.
Thanks for a wonderful recipe, Amber!
Do check out Amber's blog Sprinkled with Flour for more of her delicious recipes, including a Caramelized Pineapple and Cinnamon Creme Brulee that looks simply divine.