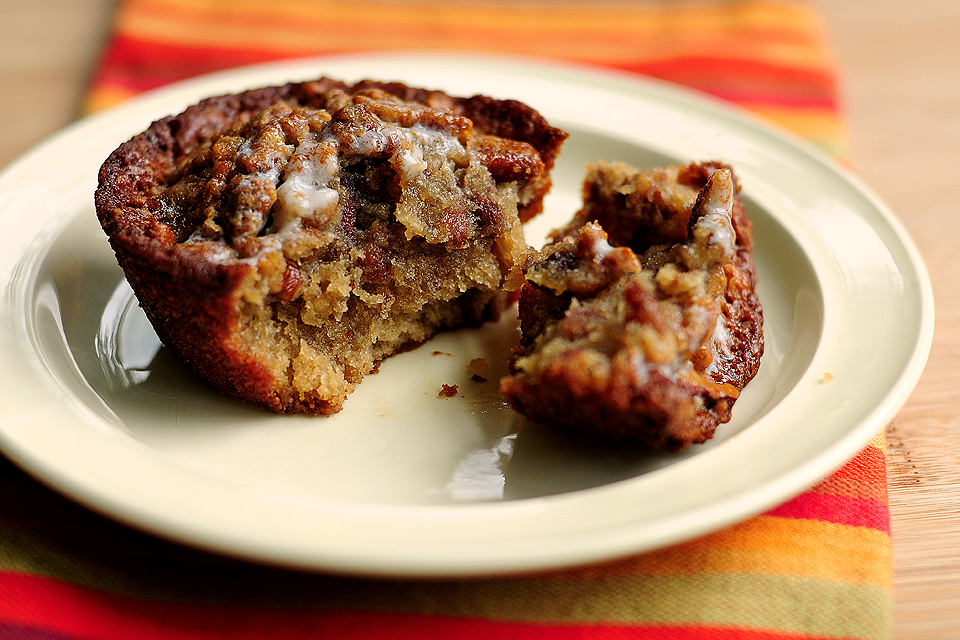 Your attention please … Your attention please …
This is a public service announcement.
Make these Pecan Pie Muffins.
You will be glad you did. Your friends and family will thank you.
That is all.
I'm sure glad I ran across this Tasty Kitchen recipe submitted by blackhawkwife. Between the butter and the pecans, I feel such a connection to her. There's a bond there. Don't ya feel it blackhawkwife? We've gotta be kin somewhere along the line.
Seriously though, when I made these my husband swooned, then said, "This … this is good stuff you're doing. Telling people about this recipe is a good thing."
A good thing indeed.
AND there are only five ingredients.
So what are you waiting for?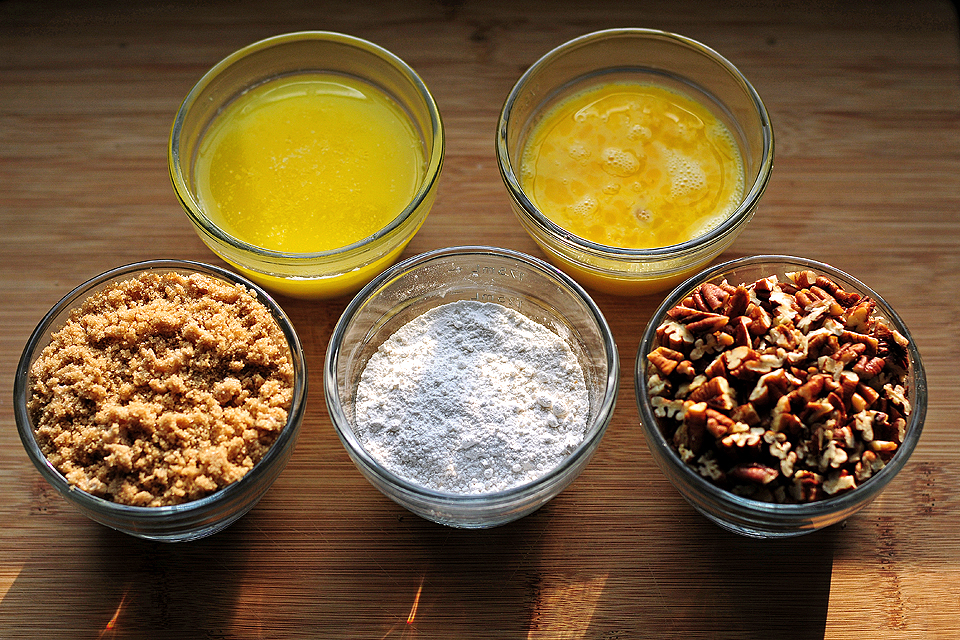 You'll need brown brown sugar, flour, pecans, butter and eggs, as well as two bowls and a muffin pan.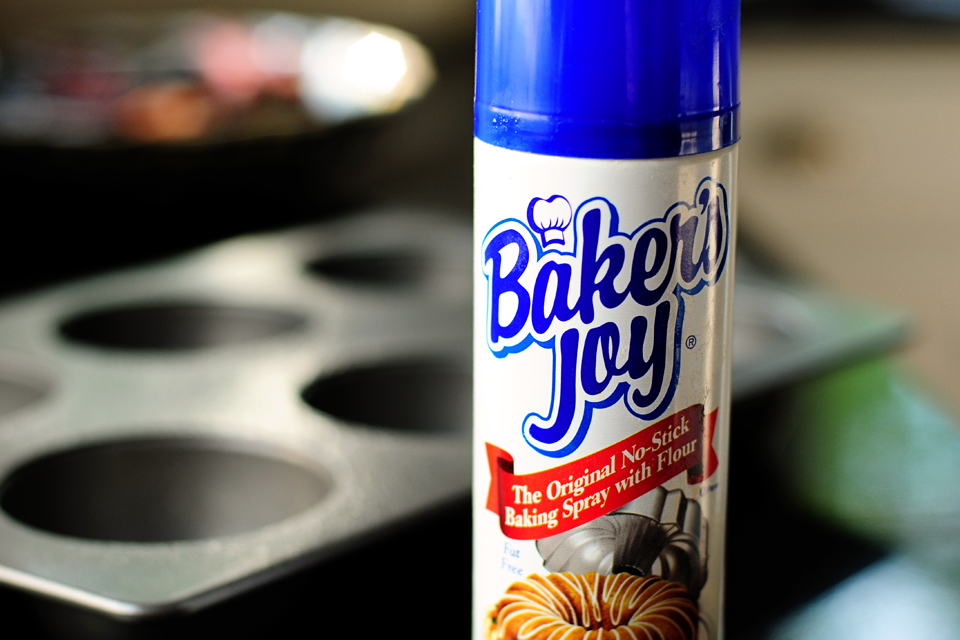 Begin by preheating the oven to 350°F, and grease the muffin pan or spray with no stick cooking spray.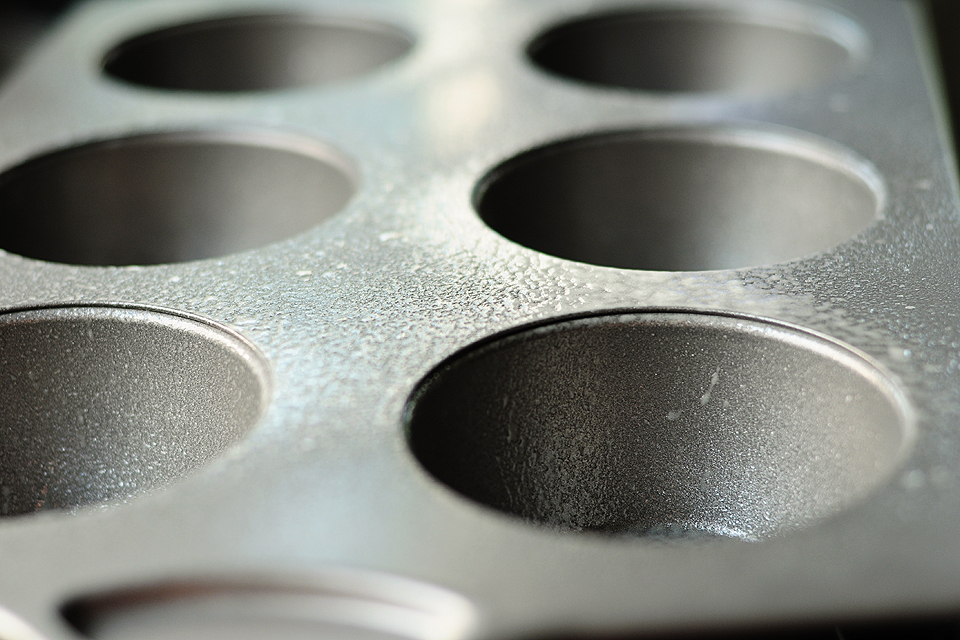 Baker's Joy no stick cooking spray works like a charm. Tasty Kitchen member blackhawkwife used silicone baking cups, which are pretty cool too.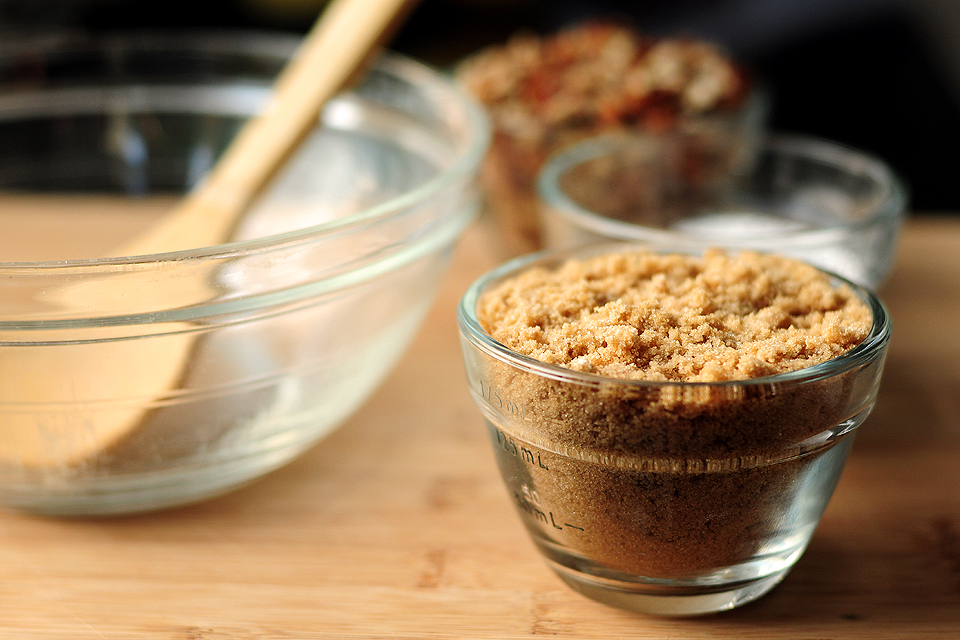 Next, in a mixing bowl, combine the dry ingredients: brown sugar, flour, pecans.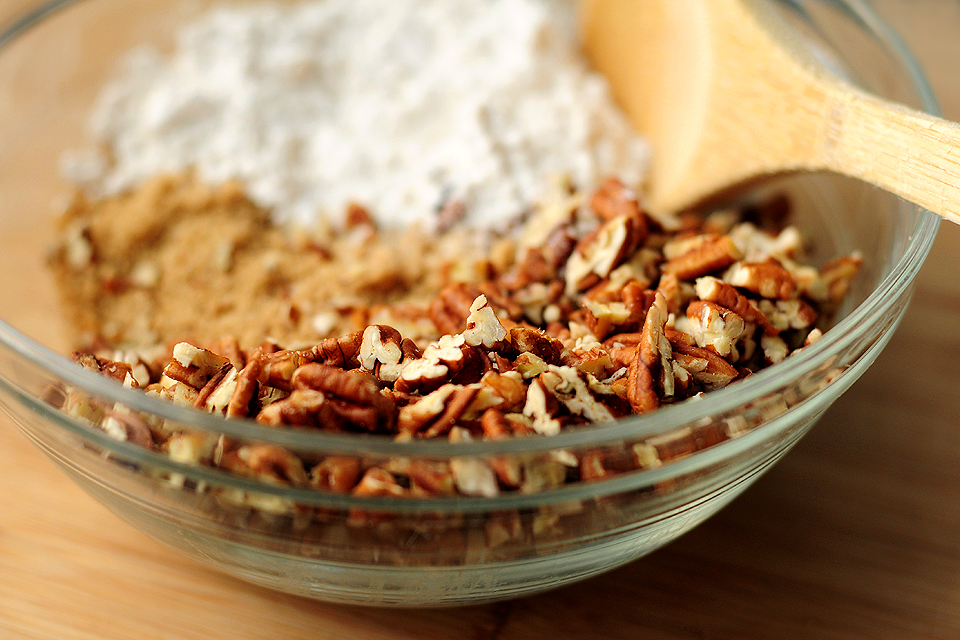 Mix all together well so they get to know each other.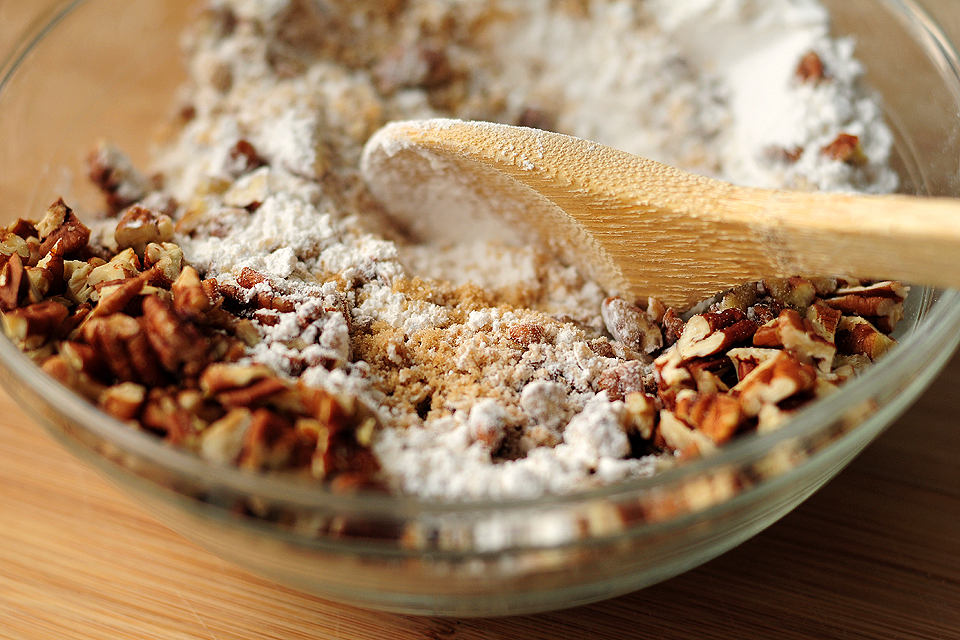 They don't want to go to the big party without knowing someone.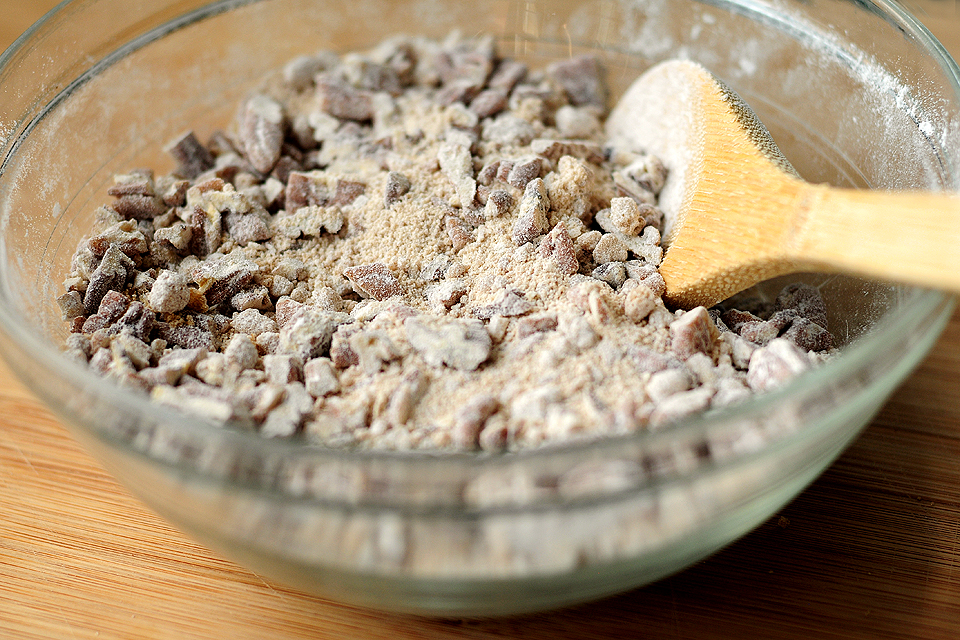 That can be awkward. That's no fun at all.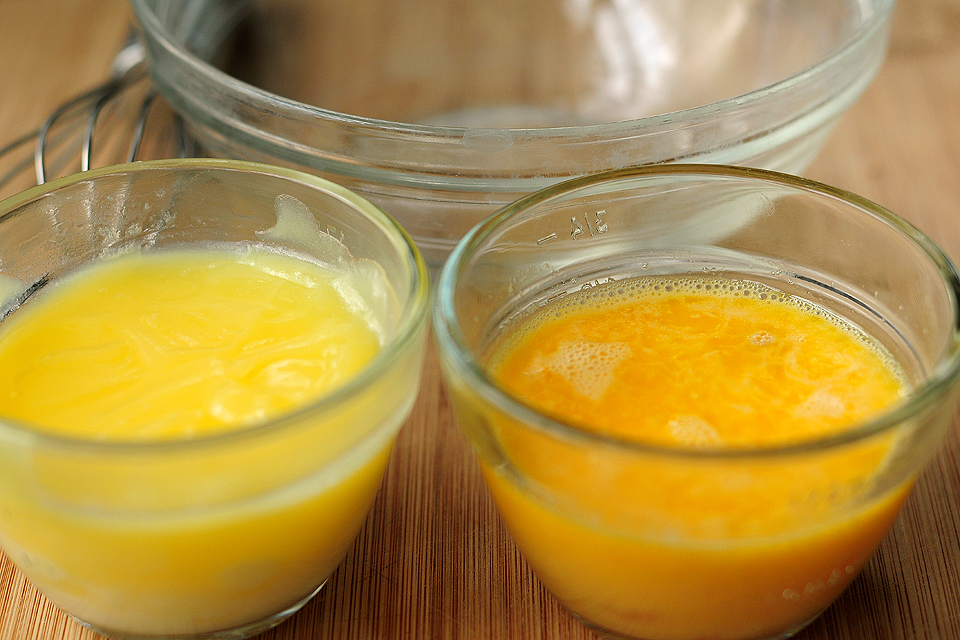 Next, it's the wet ingredients' turn.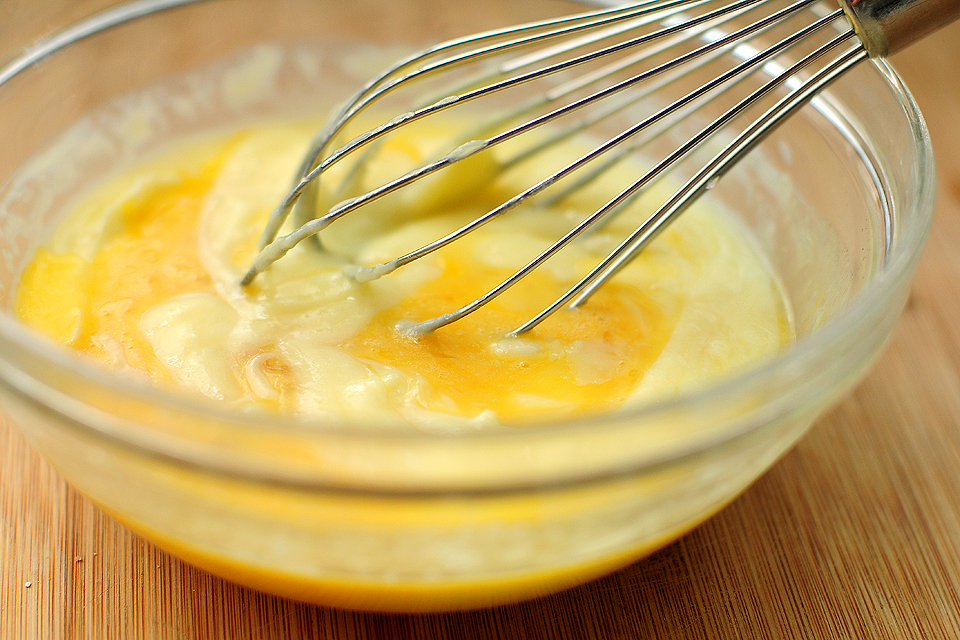 In a separate bowl, mix together the butter and beaten eggs.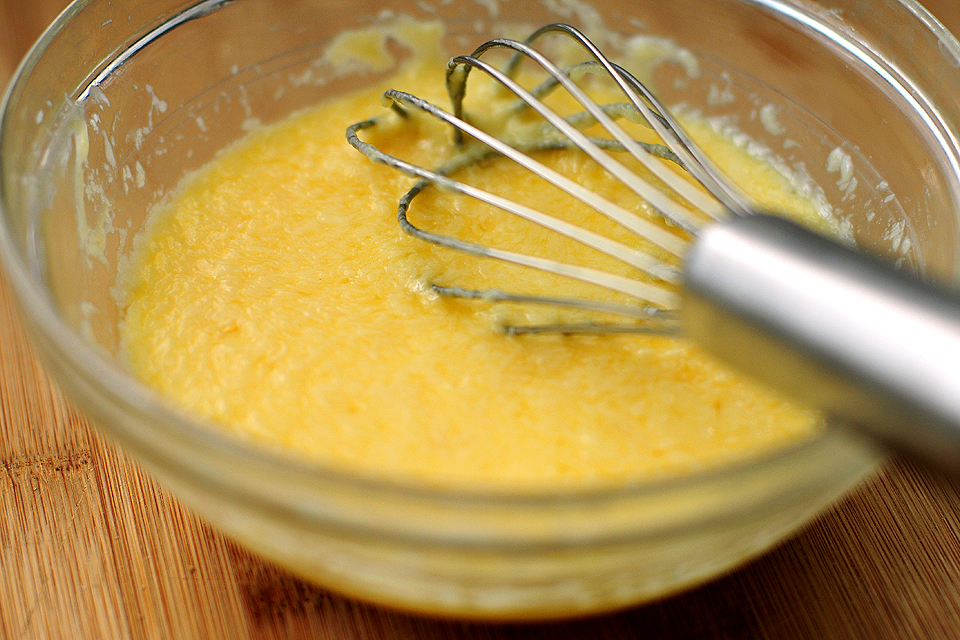 Mix until fairly smooth.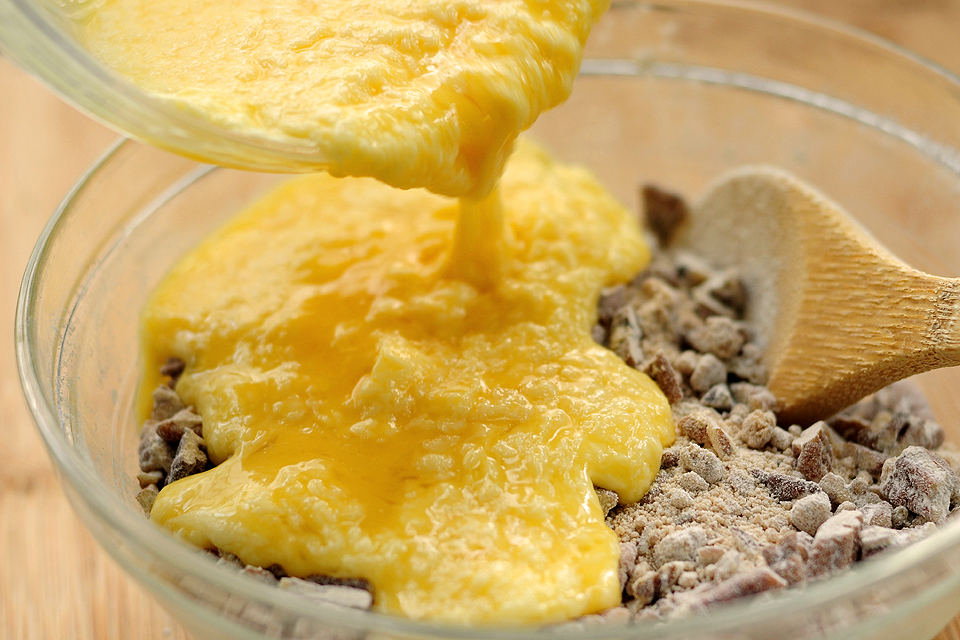 Now for the party. Let the mingling commence.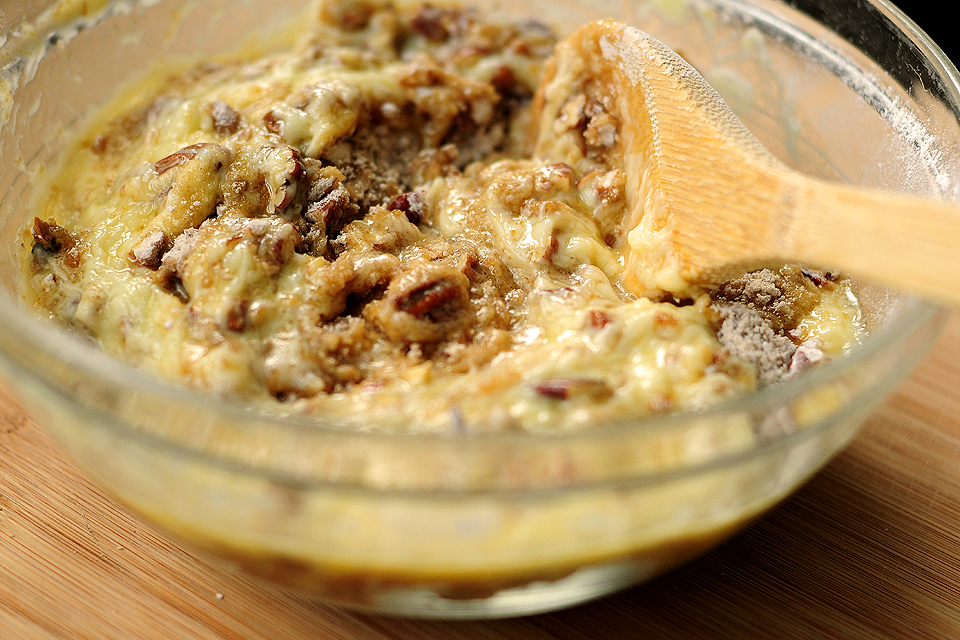 Stir them all together until just combined.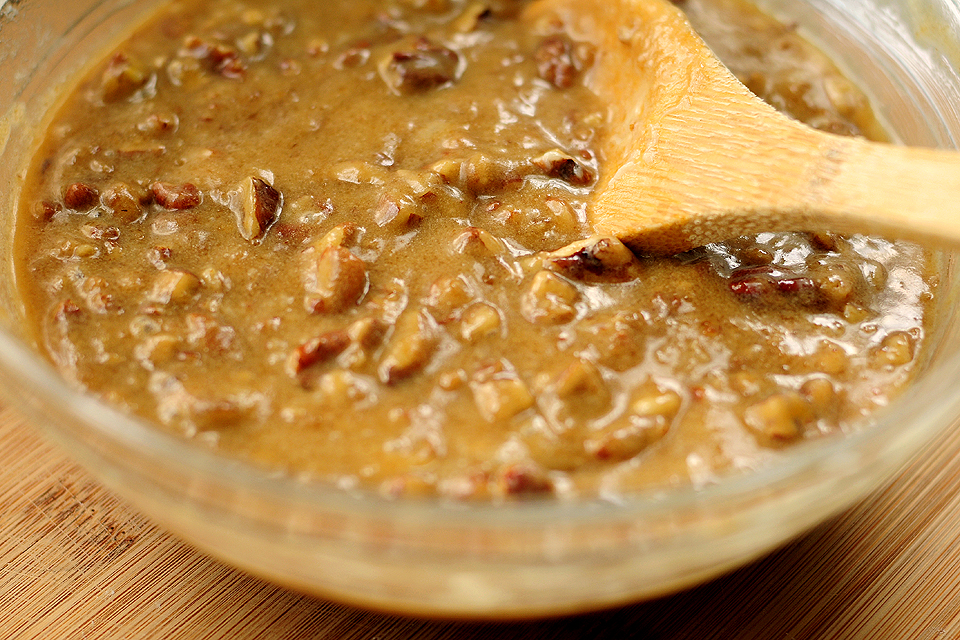 It's not necessary to do any major mixing. Just combine well.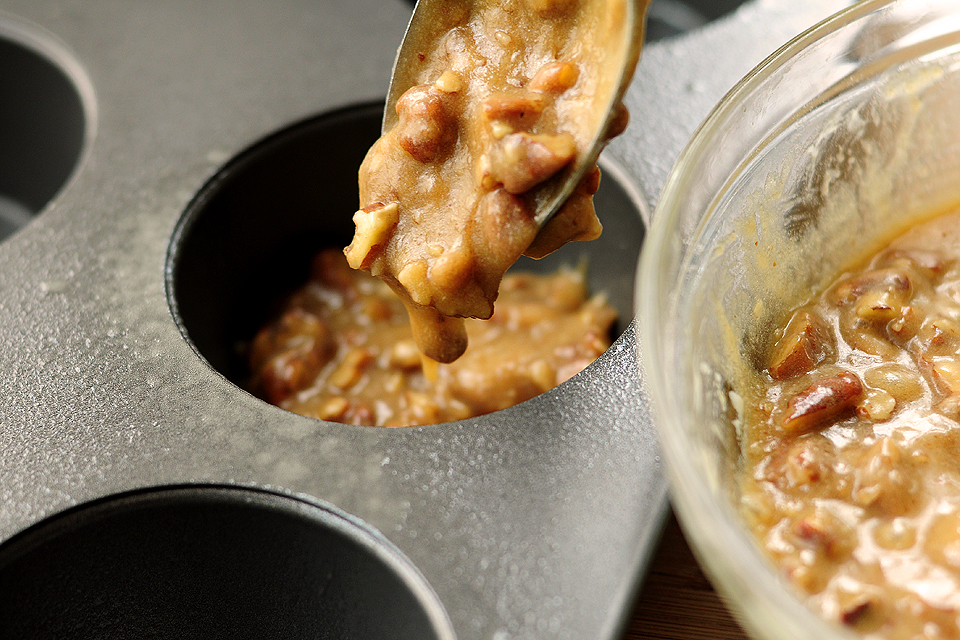 Fill each muffin cup about 2/3 full.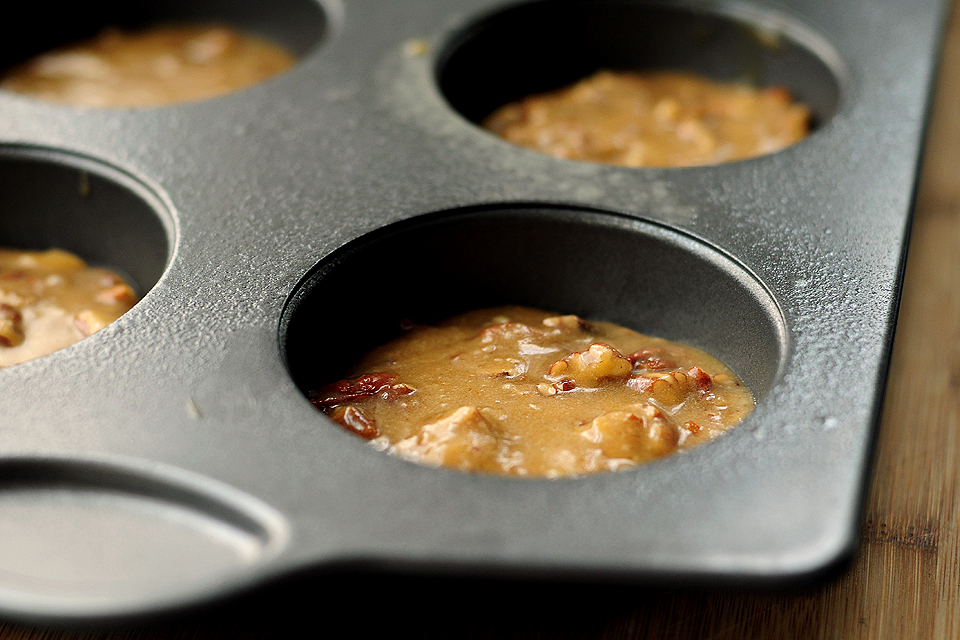 By the way, I used a jumbo muffin tin. This recipe will make five jumbo muffins or eight standard size muffins. I'm not sure how many mini muffins this would make; those sure would be cute and tasty.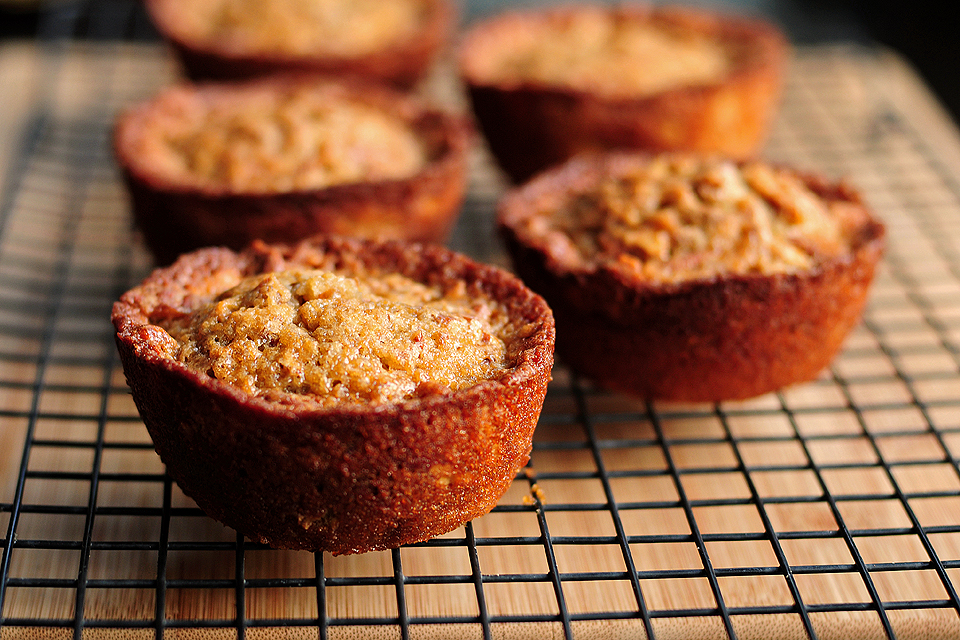 Bake in a 350°F oven for 20-25 minutes. For this jumbo size I cooked it for the full 25 minutes. Adjust the cook time for standard-sized muffins. The top of the muffin should be flat and slightly crusty. Remove from the oven and carefully release muffins from the muffin pan to cool slightly. I use a bread knife or spoon to gently lift the muffins out while still hot.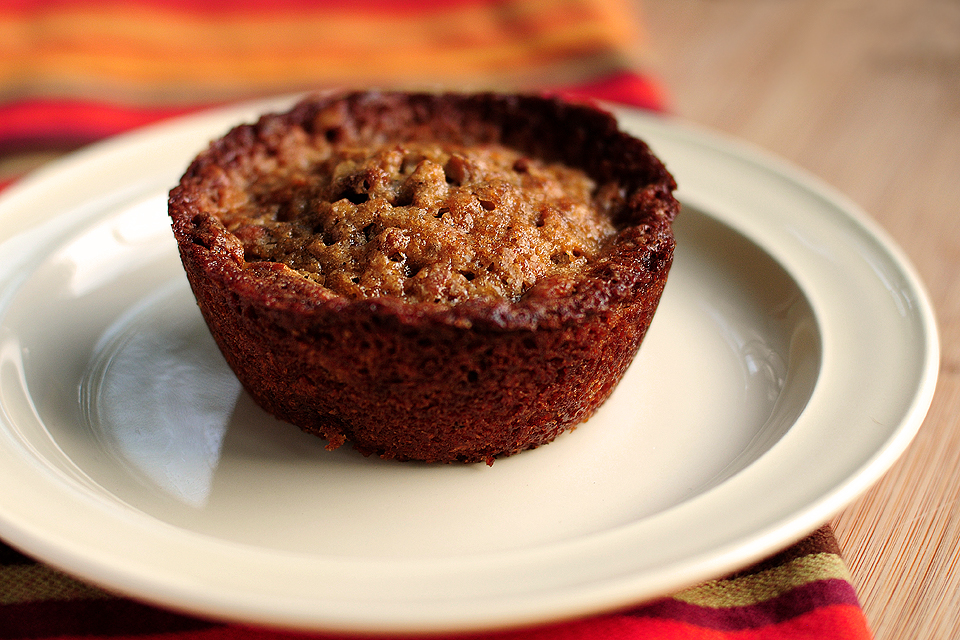 These are unbelievable when served warm.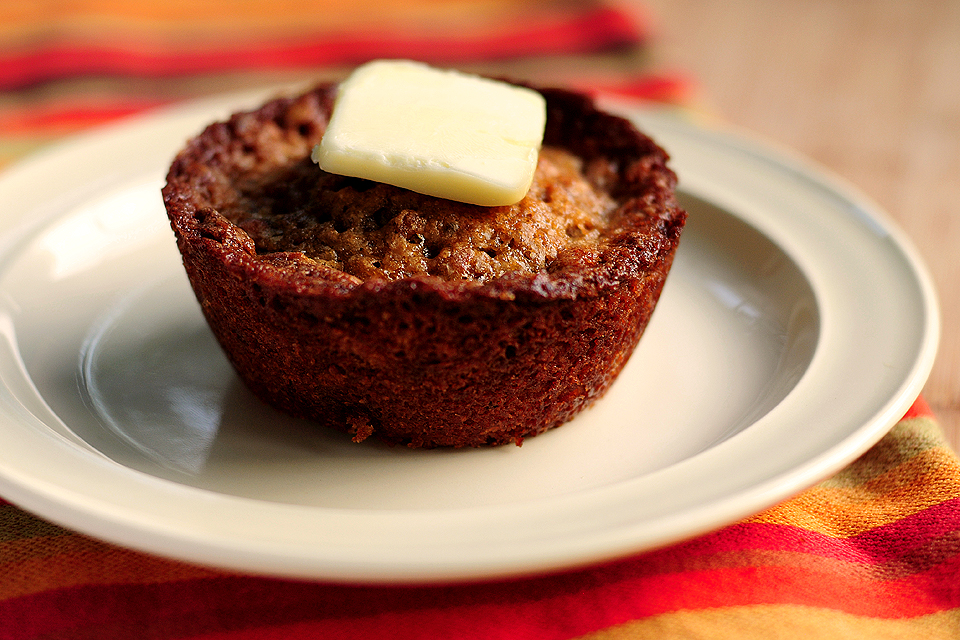 Maybe with a pat of butter on top? Or some fresh whipped cream? These keep nicely. I stored a batch in ziplocks and re-warmed them a bit in the microwave the next day.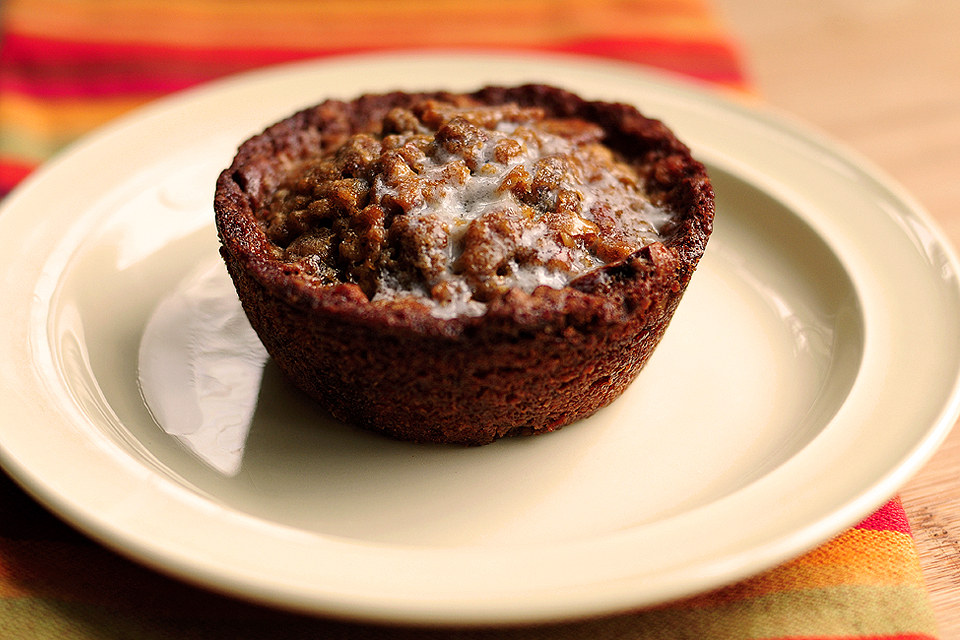 Oh my word y'all.
Actually, there are no words.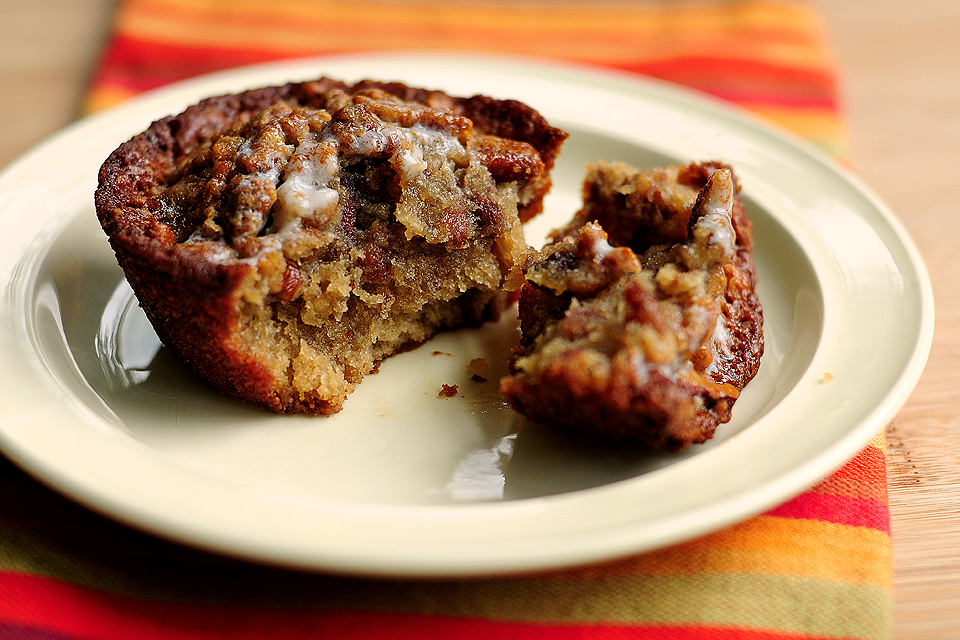 Just try them for yourself and see.
Thanks, blackhawkwife, for posting this incredible recipe!
Printable Recipe
Description
It's a Pecan Pie in a muffin.
Ingredients
1 cup Packed Light Brown Sugar
½ cups All-purpose Flour
1 cup Chopped Pecans
⅔ cups Softened Butter
2 whole Eggs, Beaten
Preparation Instructions
Preheat oven 350 F.
Grease your muffin pan (whatever size) or use the silicone cups. I grease my silicone muffin cups with Crisco or lard.
In a medium bowl, stir together brown sugar, flour and pecans. In a separate bowl, beat the butter and eggs together until smooth. Stir into the dry ingredients just until combined. Spoon the batter into the prepared muffin cups. Cups should be about 2/3 full. Bake for 20 to 25 minutes. Cool on wire racks when done.
Option: when you take them out of the oven, place a slice of butter on top and eat warm. You may also use walnuts instead of pecans.


_______________________________________
Amy Johnson is a blogger who writes about food, travel, the home (both inside and out), and various observations and random musings about anything and everything. Visit her blog She Wears Many Hats for a dose of deliciousness, practicality, hilarity, or just plain fun. She lives in South Carolina with her husband and two children.