As I was perusing the Tasty Kitchen offerings, this Bacon Tomato Capellini recipe jumped out at me. It actually jumped out of the screen, grabbed me by the neck, and forced me to make it. Bacon has that way about it, a mysterious, addicting, intoxicating way that grips you at the core and won't let go. Plus pasta is involved. Pasta and bacon? What's not to like?
A big thanks to PlanoSheila for sharing the love on this one. It turned out just like she said it would: "unbelievable." Magnificent, really. It's an easy recipe to throw together. Six simple ingredients (salt is optional, and the bacon grease is a by-product of the bacon) are all you'll need to create a dinner that folks within sniffing distance will be flocking to. So barricade your door, get the bacon, and let's get to it.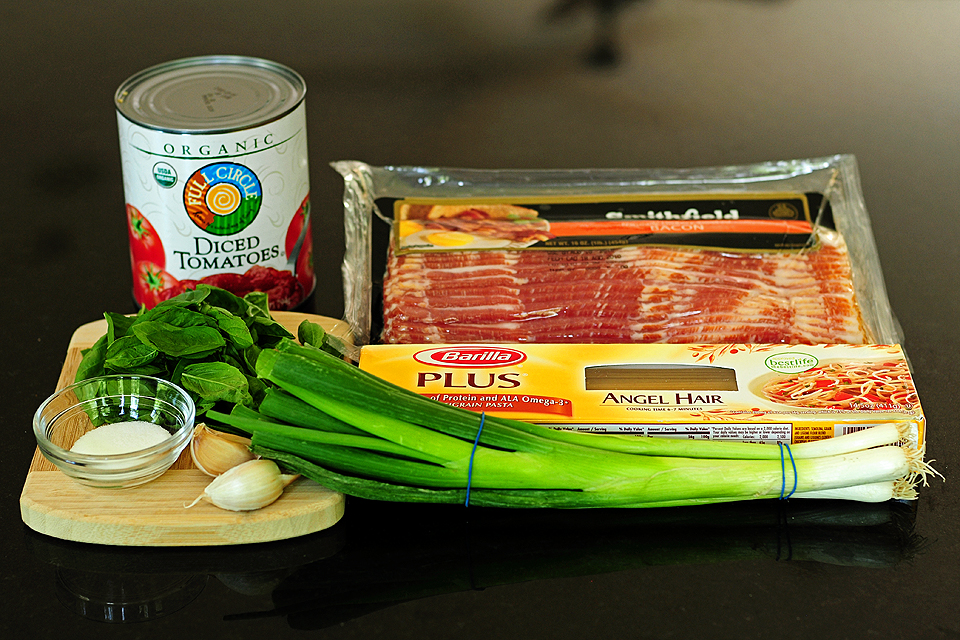 Here's what you'll need: bacon, of course, bacon grease, fresh basil, green onion, garlic, diced tomatoes, salt (optional), and capellini or angel hair pasta.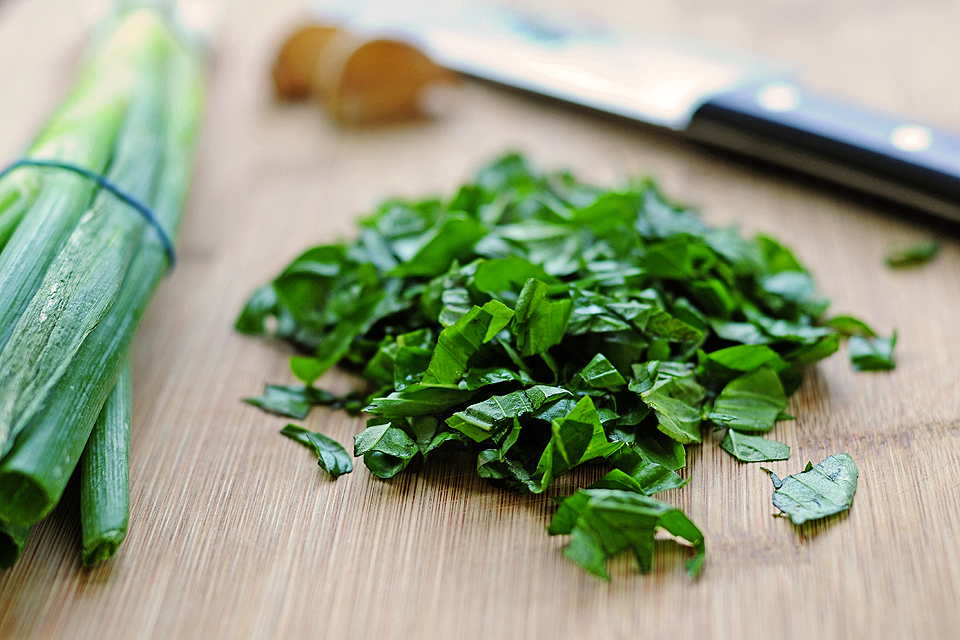 Start by chopping the produce. Give the basil a quick rough chop.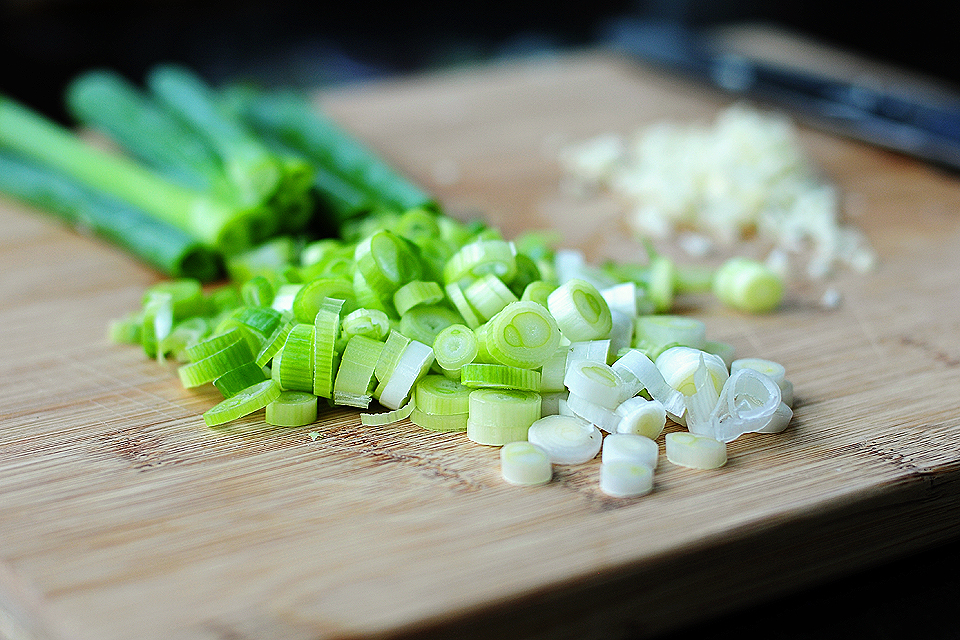 Then the green onion and garlic.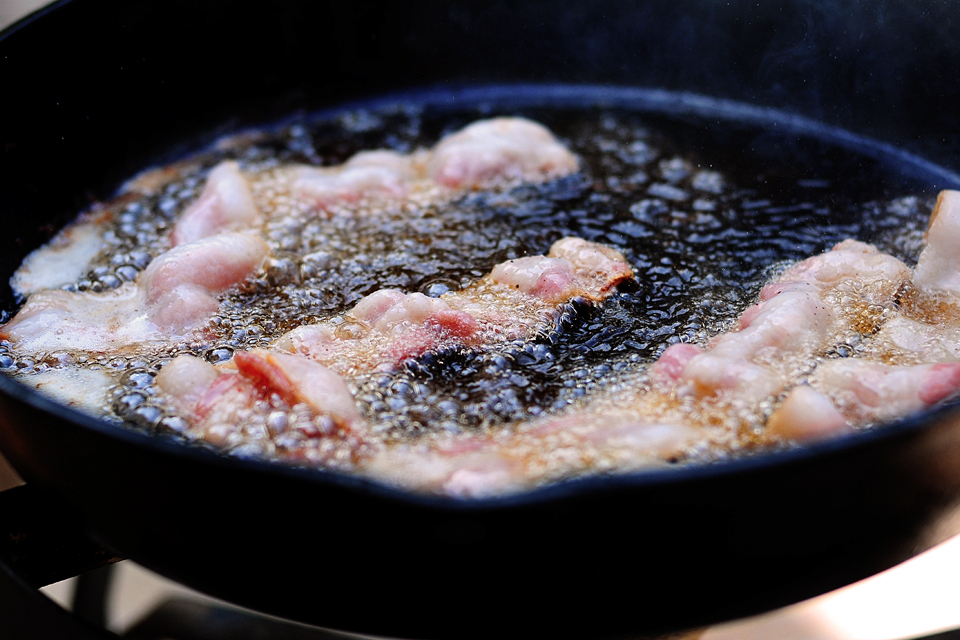 Next, begin frying the bacon. Not too crispy, though.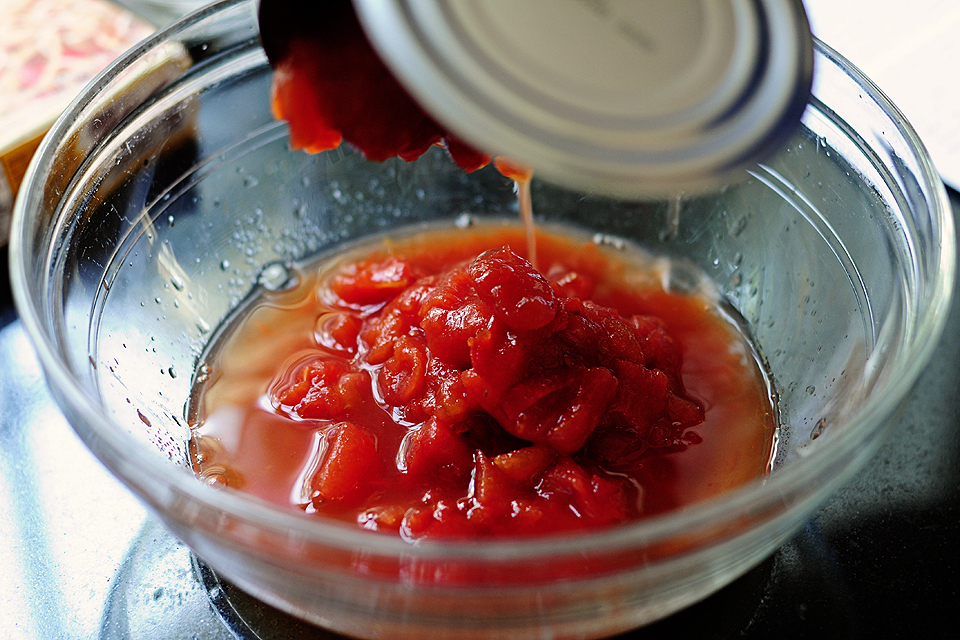 While the bacon is frying, pour the diced tomatoes in a bowl.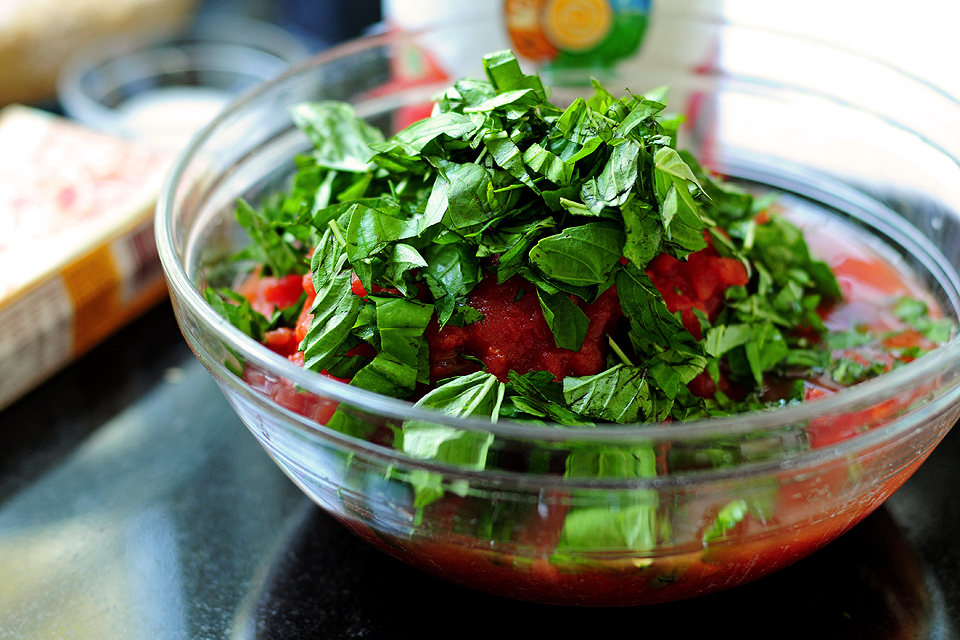 Add the the chopped basil.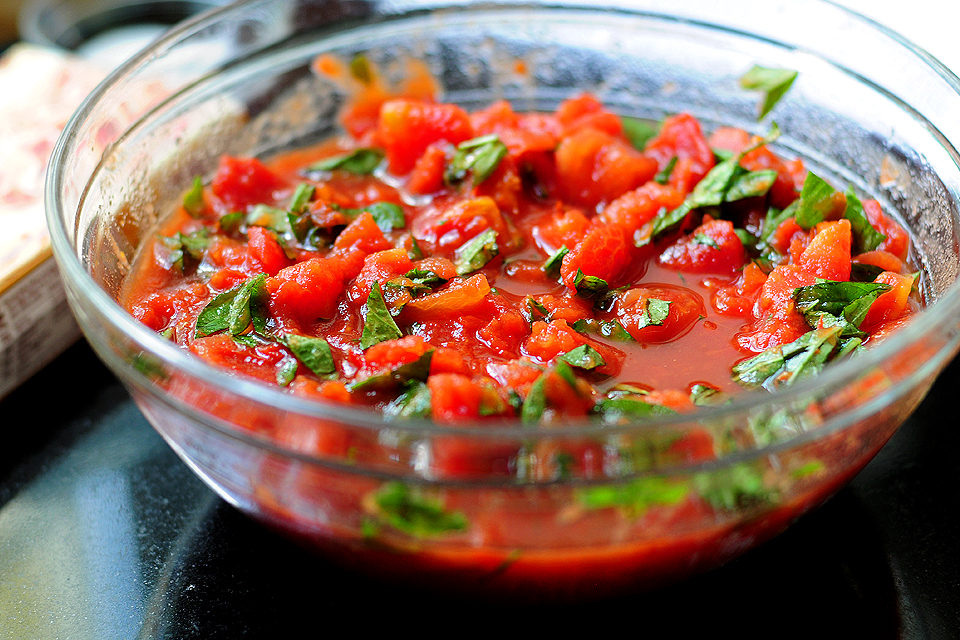 Mix tomato and basil together and set aside to mingle.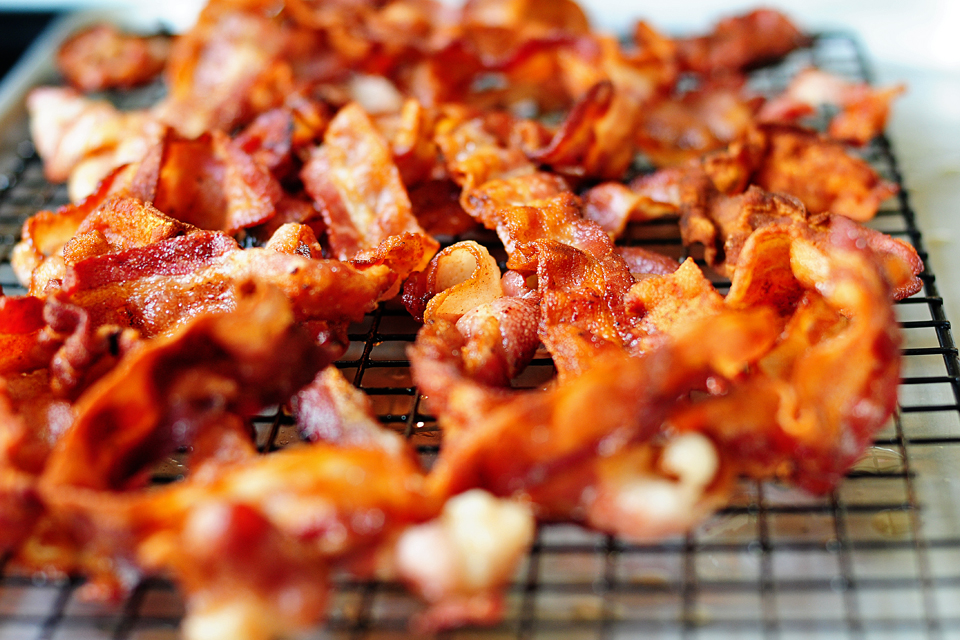 Finish frying the bacon, remove it from the pan and let cool.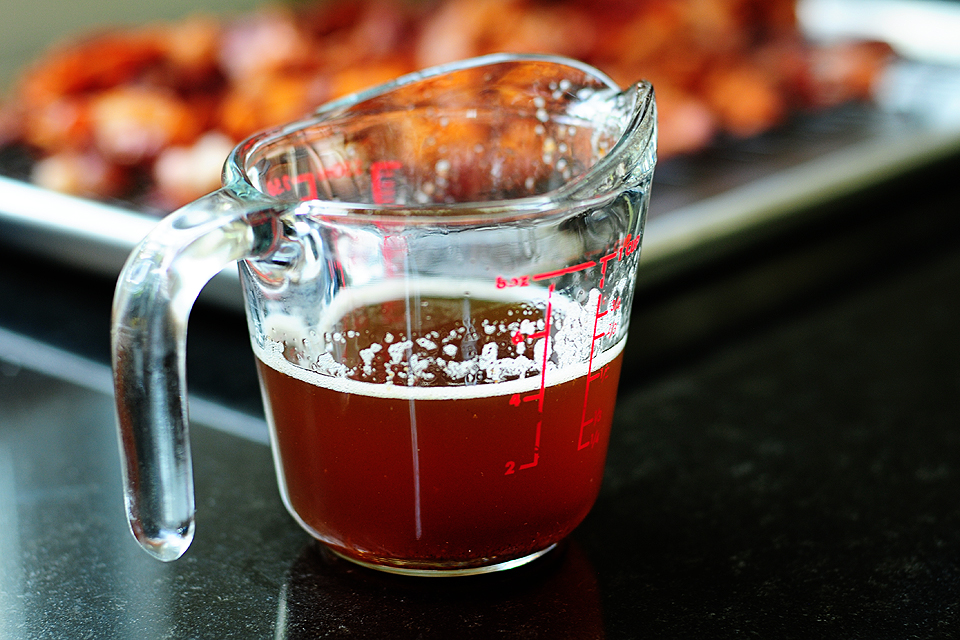 Reserve 1/2 cup of the bacon grease.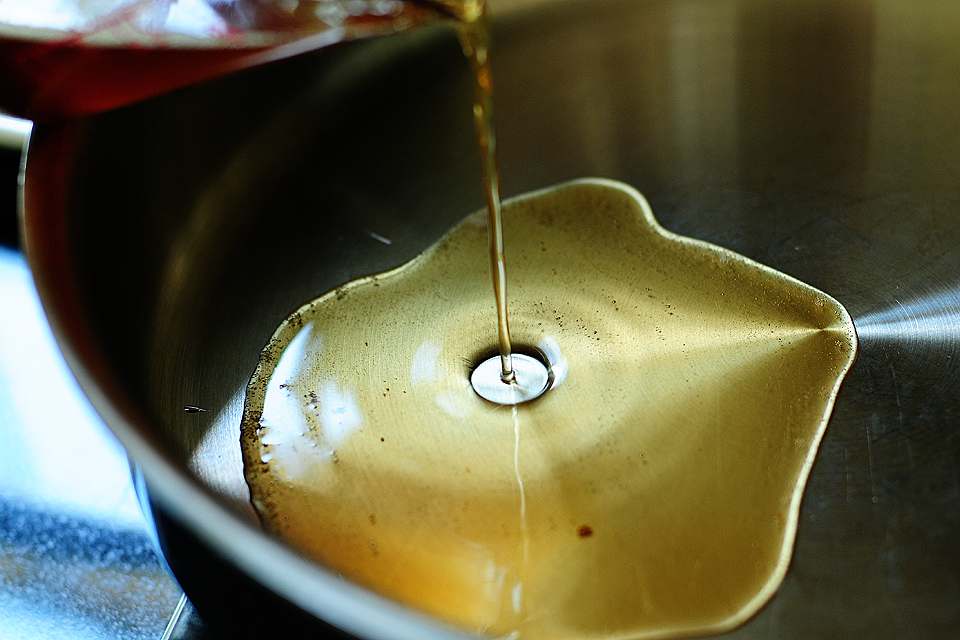 Pour the 1/2 cup of bacon grease in a large sauté pan. If you'd like, you can use the same pan that you fried the bacon in—you don't even need to clean it!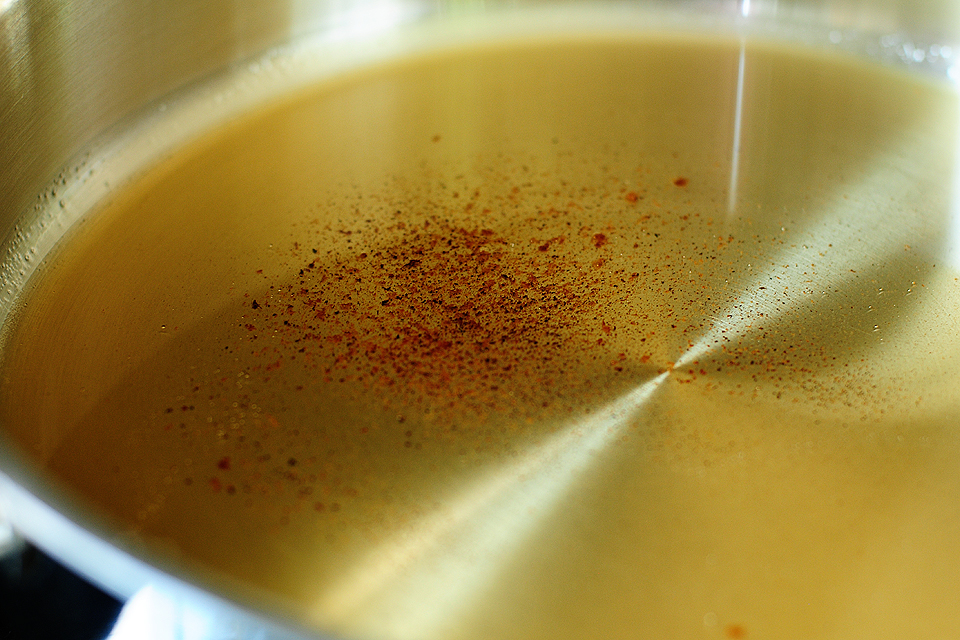 Look at all of that bacon goodness, just waiting to make friends with the rest of the bunch. Warm the bacon grease over medium heat.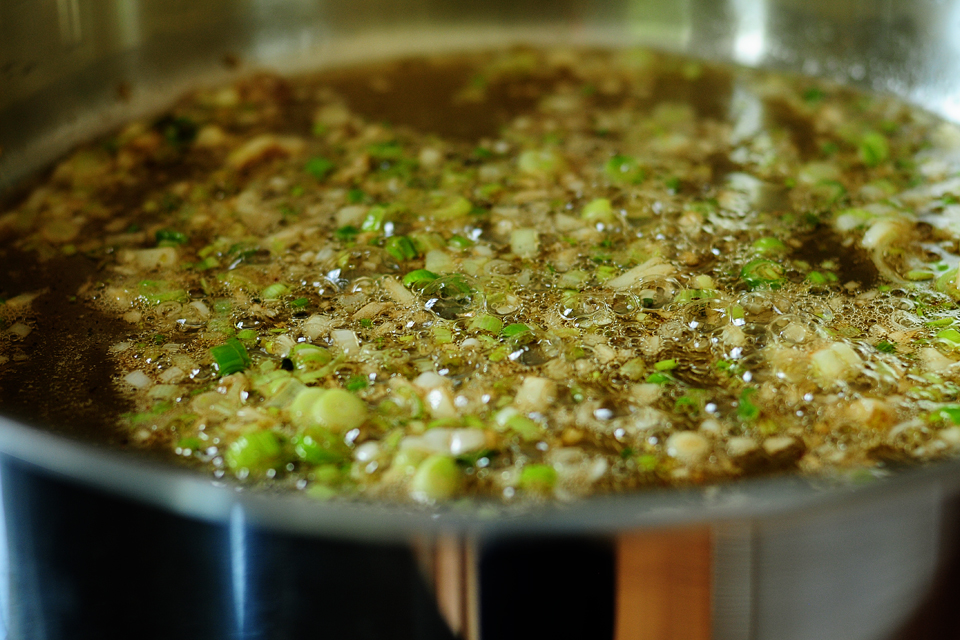 When the bacon grease is ready, add the green onion and garlic. Sauté for a few minutes, until just beginning to brown. Be careful to watch closely so you don't burn the garlic. Burnt garlic will make you sad. And this is happy cooking here on Tasty Kitchen.
While the onion and garlic are sautéing, crumble the bacon.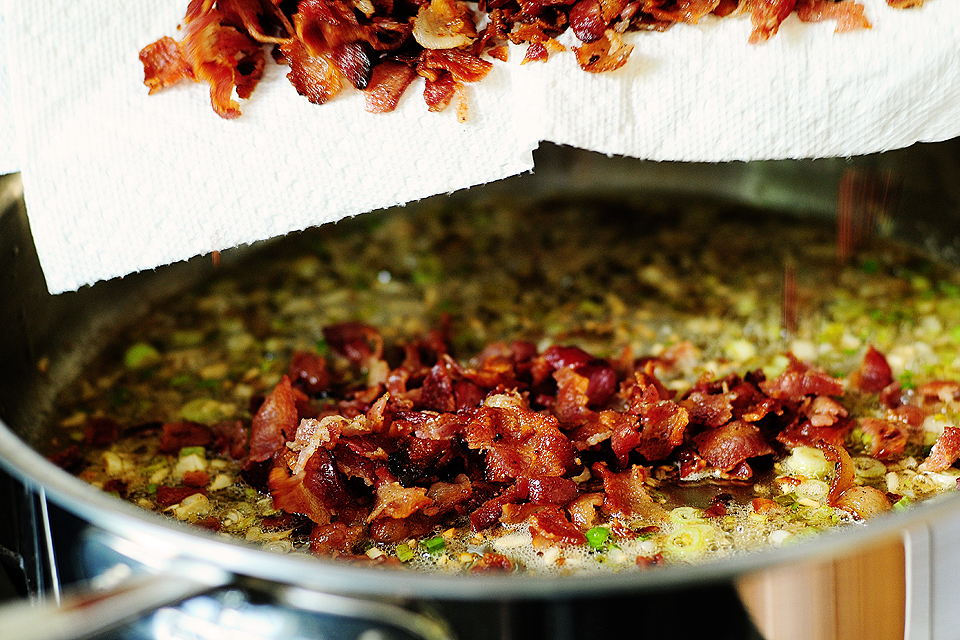 Add all of the crumbled bacon to the pan, except maybe two pieces. Okay, three, but who's counting?
Combine well, and sauté the bacon, onions and garlic over low heat for about 10 minutes.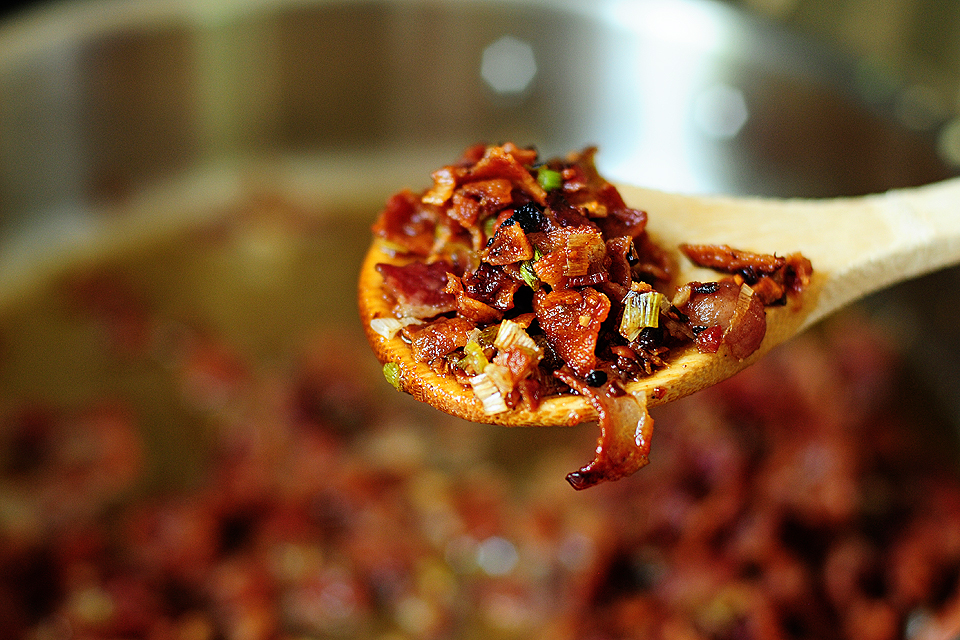 The temptation. Doesn't it look like the perfect appetizer? Be strong. Put the spoon down. Keep going.
The tomato/basil mixture goes in next.
Combine well, bring to a simmer, cover and cook for about 20 minutes, stirring occasionally.
It will cook down and thicken a bit.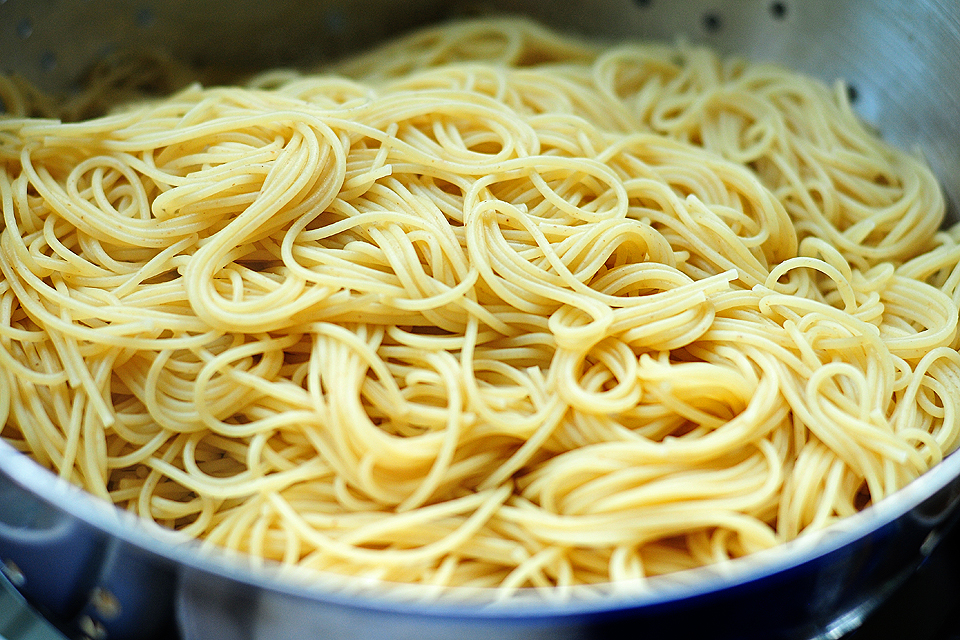 Cook the pasta according to packaging directions (don't forget to salt your pasta water!) and drain.
You're almost there! Bacon, pasta dreamland awaits! Can you smell it?
I like to combine the pasta directly in the pan with the sauce, but you can always combine it all together in your favorite large serving dish.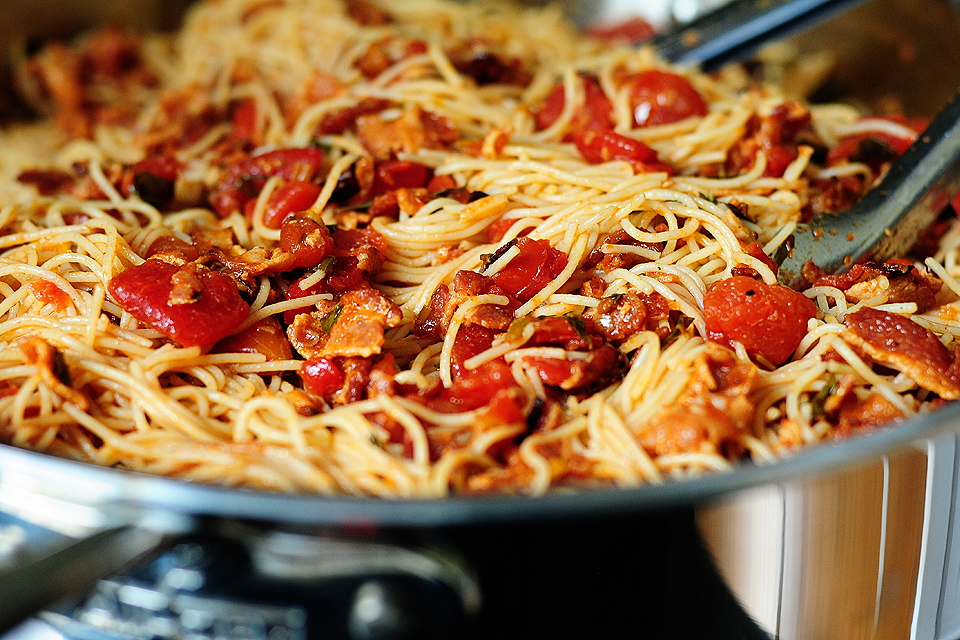 Gently toss the pasta with the sauce, making sure to coat pasta well. Taste and add salt if needed. I didn't add any as the bacon seemed to add enough saltiness to the dish.
Again, thanks Sheila for the recipe. My family wanted to call you to thank you in person. This one is definitely going to be a regular around here. I don't think I have a choice.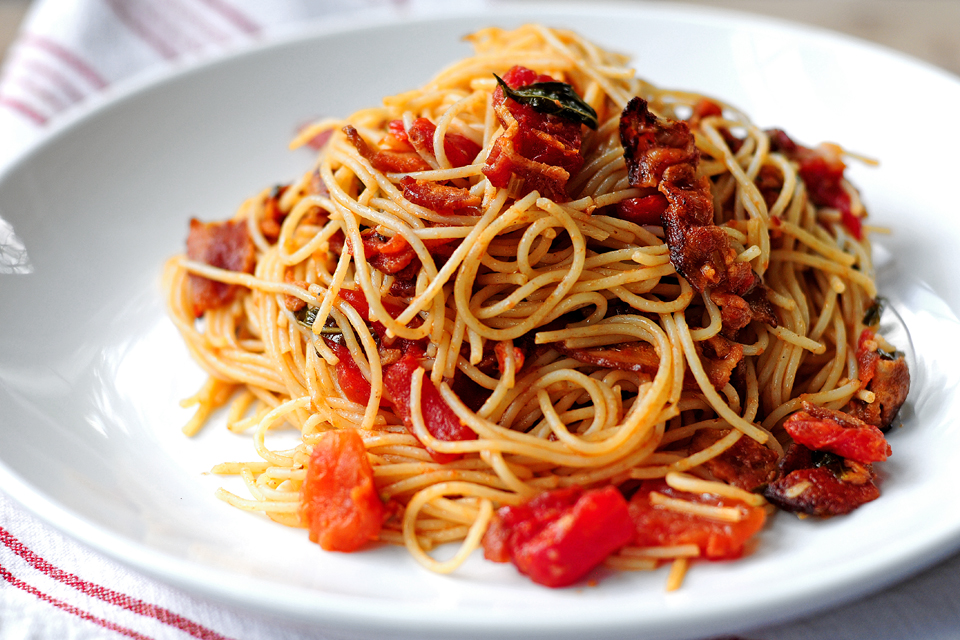 Printable Recipe
Description
The flavor of this pasta dish is unbelievable! When I'm having someone for dinner for the first time, this is what I make. My kids have gotten mad at me for making it when they're not home, and my husband LOVES this dish!
Ingredients
2 packages (16 Oz. Package) Bacon, Naturally Flavored
½ cups Bacon Grease, From The Bacon You're Cooking
2 cans (28 Oz. Cans) Diced Tomatoes, Nothing Added
½ cups Chopped Fresh Basil
2 cloves Fresh Garlic, Minced
1 bunch Chopped Green Onions
2 teaspoons Salt (optional)
1 box (16 Oz. Box) Capellini Or Angel Hair Pasta
Preparation Instructions
Fry bacon in a large frying pan, making sure it's cooked thoroughly but not too crispy. Drain cooked bacon on paper towels, but don't throw away the grease in the pan! You want to reserve 1/2 cup bacon grease. Dump the rest of the bacon grease out, then put the skillet back on the stove without cleaning it. Trust me. When the bacon is cool, use your fingers to tear it into small pieces. (Please, don't ever use store bought bacon bits in this recipe.) Set your cooked, crumbled bacon aside.
Now, open your tomato cans and dump them into a large bowl. Throw in the chopped fresh basil and stir. You want to be able to see the basil, distributed evenly in the tomatoes, so if you have to add more, you can. Set this bowl aside and let the flavors mingle while you do the next step.
Dice your garlic, and chop your green onions. Pour your 1/2 cup of bacon grease back into the skillet and heat it to medium. Throw in and saute your garlic and onions. When they're getting a nice tan from the color of the bacon grease, add your bacon. On low heat, saute the bacon together with the garlic and onions for around ten minutes. When you start getting high from the smell in your kitchen, pour in the bowl of tomatoes and basil. Stir together really well, bring to a boil and then cover and simmer 20 minutes, stirring occasionally. Taste and add salt if necessary.
Meanwhile, in a large pot, cook your pasta according the directions on the package. Drain noodles and set aside. Right before serving, in a very large bowl, add the bacon/tomato sauce to the noodles and mix well.
This stuff is also pretty amazing reheated the next day. I usually just pop it into the microwave for a minute or two.


_______________________________________
Amy Johnson is a blogger who writes about food, travel, the home (both inside and out), and various observations and random musings about anything and everything. Visit her blog She Wears Many Hats for a dose of deliciousness, practicality, hilarity, or just plain fun. She lives in South Carolina with her husband and two children.