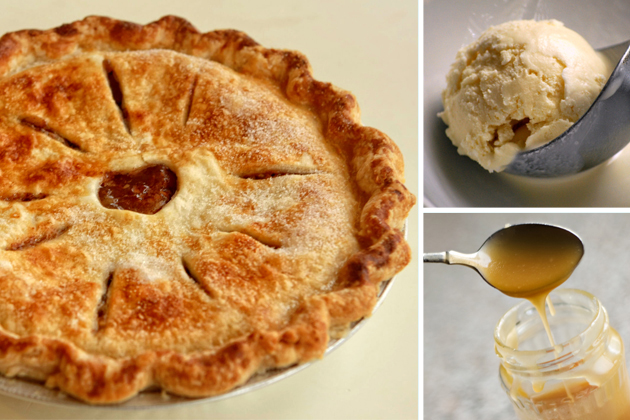 This weekend, many folks will be celebrating America with friends, family, food and fireworks. If you're looking for some new ideas for the grill, we featured 44 different grill recipes in our recent Grilled Food theme post. For today, we'll stick to a theme that's … well, that's as American as apple pie. Can you guess what it is?
(It actually was a choice between Apple Pie and Chevrolet, but I couldn't find any Chevy recipes here.)
Let's start with actual apple pie recipes, shall we? Different folks have different ideas of what a traditional pie should be. Be it a double crust pie, or a crumble pie, or topped with decadent caramel, you're sure to find one here that's just right for you.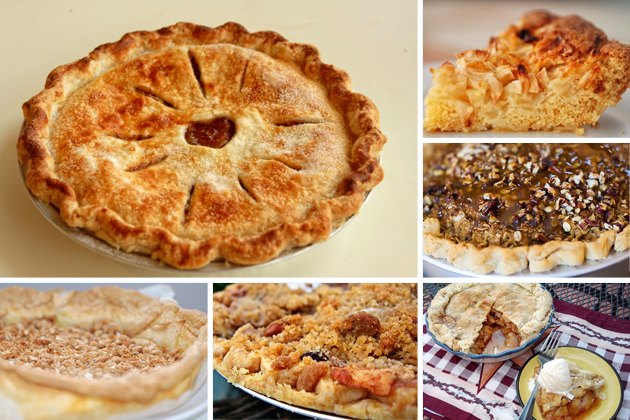 Clockwise from top left: Eva's Apple Pie from callimakesdo, Classic Apple Pie from thescentofvanilla, Ree's Scrumptious Apple Pie, Southern Apple Pie from Mommy's Kitchen, Apple Cranberry Streusel Pie from Susan, and another one from thescentofvanilla, Apple Crumble Pie.



If you want to break from tradition and do a different version of apple pie, we've got a few alternatives for you too. Whether you want cupcakes, squares, crustless crisps, muffins or tarts, who says you can't celebrate America's favorite dessert in a non-pie form?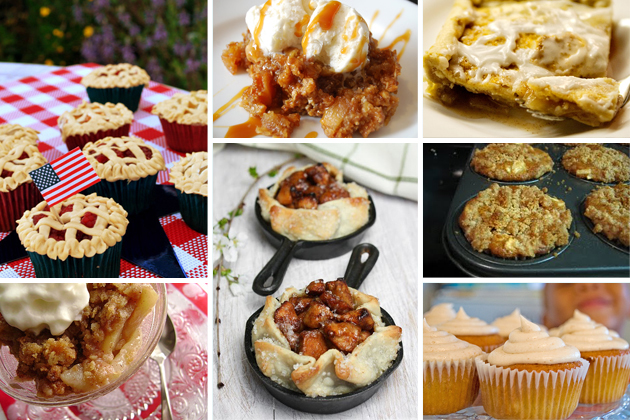 Clockwise from top left: American Pie Cupcakes from [email protected], Caramel Apple Crumb from monstermama, Apple Pie Squares from julip1882, Apple Pie Muffins from holderman1325, Apple Pie Cupcakes from nakiaandkaleb, Rustic Skillet Apple Tart from sprinklebakes, and Apple Pear Crisp from ceegee.



Now, warm apple pie on an even warmer July day often feels naked without some cool and creamy vanilla ice cream. Not that naked isn't good, especially when it's hot, but you know what I mean. (As least, I hope you do, else you'd be giving me a funny look and slowly backing away from me right now.)

You can certainly get creative and go a different route, and if you want to do that, our recent Ice Cream theme post can point you in the right direction. But we're not going to go all fancy here. Usually, the best friend a good apple pie can have is a nice big scoop of simple vanilla ice cream.

Okay, maybe I'll throw in a little extra one with some cinnamon spice.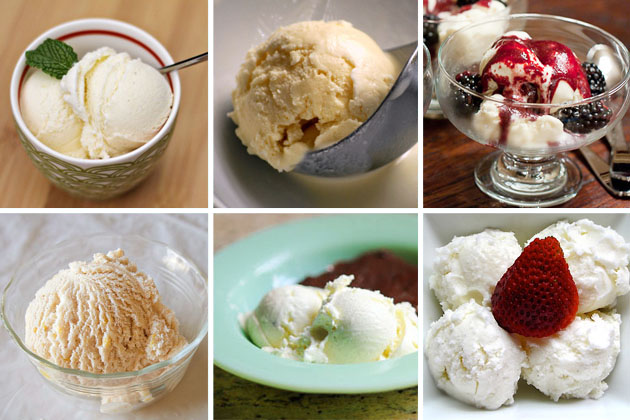 Clockwise from top left: Vanilla Bean Gelato from Food for My Family, Homemade Vanilla Ice Cream from sweetpeachef, Cashiers Farmer's Market Homemade Vanilla Ice Cream from bunkycooks, Easy Vanilla Bean Ice Cream from missinthekitchen, Delicious Vanilla Bean Ice Cream from Ree, and something just a little bit different that'll go well with the flavor of apple pie, Cinnamon Spice Ice Cream from Tracy (sugarcrafter).



And finally, to top it all off, how about some caramel sauce? Because, truth be told, if you run out of time or energy, you can simply get your pie and ice cream from the store or your favorite bakery. Top it with some good homemade caramel sauce, and you're good to go.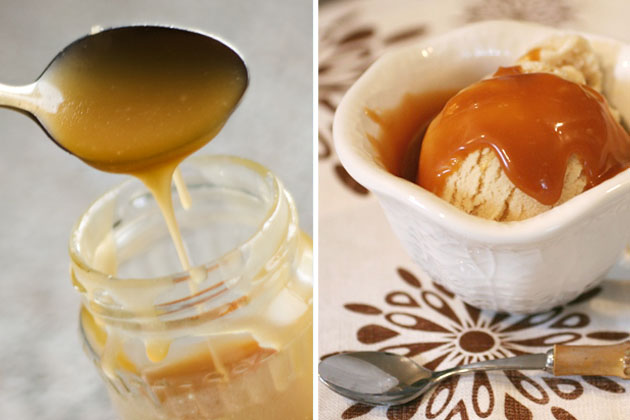 Homemade Caramel Sauce from europegirl87 on the left, and Vegan Caramel Sauce from tonijean on the right.



Last but not least, I know it has nothing to do with apple pie, but I just had to show you these adorable little Blackberry & Strawberry Lemon Cakes from cookincanuck that celebrate both the upcoming 4th of July holiday as well as yesterday's Canada Day. How cute are these?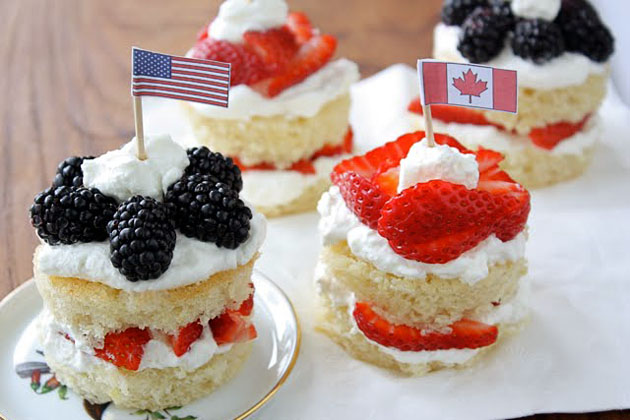 And there you have it, Tasty Kitchen's little piece of Americana, with a nod to our northern neighbor as well.

So, how about you? What does the phrase "as American as …" mean to you and your family? How would you finish that phrase? We'd love to hear all your different answers! And if you're Canadian, gives us a holler and tell us how you celebrated Canada Day. We'd love to hear from you too! (Even if you're not, don't let that stop you from hollering anyway. I, for one, celebrated Make Enchiladas Out Of Leftovers Day yesterday. Can you guess what I did?)