As a person with hardly an ounce of willpower and a crateful of curiousity, we've accumulated many different types of electronic gaming devices. I like to say that we have every shade of Apple, Nintendo and XBox (oh and also Canon, but that's a whole 'nother story that had nothing to do with gaming but my obsession with lenses).
Yes, I know these games are bad for my kids; I've heard everything from symptoms of shortness of attention span, hypertension, ADHD and carpal tunnel. But honestly, the symptoms could be WD-40, small feet syndrome, stubby middle fingers or tongue flapping, I still love me my games.
My favorite, of course, are the food-related games. Here's a rundown.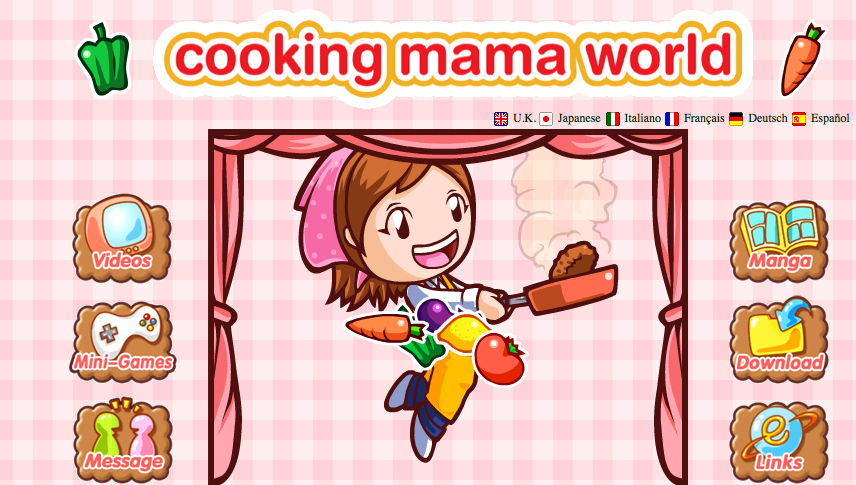 Cooking Mama
This is a fun one, especially on the Wii, where you get to actually make the motions of chopping, shaking the pan, pouring, cracking an egg with your Wii remote thingy. The boys love this game, from learning how to make spaghetti with meatballs to even the cute Japanese girl's accent.
Farm Story
Plant, plow, wait. And wait. And wait. Harvest. Sell. Repeat. (Yawn.) Pretty cute chubby graphics for kids, but we all got bored of this game really quickly.
Zombie Farm
Oh no you didn't download this!
Oh yessiree I did! Okay, technically this doesn't count as a pure food game; you're cultivating both crops and zombies. Amongst the red-ripe tomatoes that you'll harvest, you're also building a zombie army. What kid doesn't like zombies?! BRRRRAAAAIIIINZZZZZZZZ.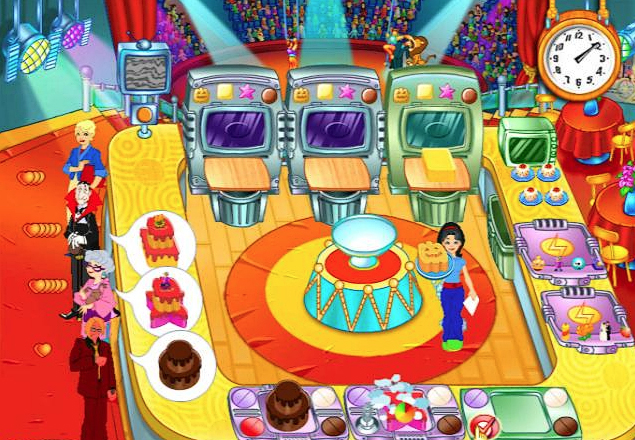 Cake Mania
I tried so hard to like this game, but we only had it for the Nintendo DS and its ittty bitty screen. I'm getting old. Has anyone played this on the Wii or any screen larger than my thumb?
Farm Frenzy
This game started off reallllly slow, collecting eggs that the hens lay, but after a few levels, things speed up and you're off managing a farm. Grow grass, get water, collect eggs, spin wool, transport produce, sell produce. Any money you make goes right back into the farm, buying more animals and upgrading your farm. (Hey! Just like a real farm!)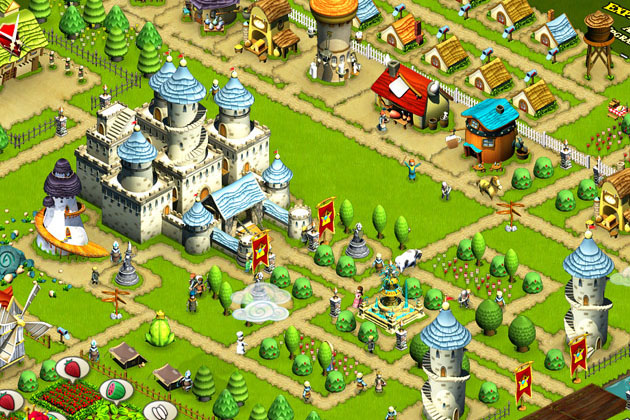 We Rule
This is my newest obsession, and when I say obsession, I really mean that. Last night, I woke up at 4 a.m. to harvest my beans (if you wait too long, they spoil). You're building a kingdom, complete with a castle and options to build a tailor shop, fishing pond and gladiator training center. Yesterday, I gave a shoutout to the game and asked if anyone else was playing. I think Twitter went down for 5 minutes as all these people started tweeting me their player IDs! It's a fun game, perfect for OCD-ishy people like me.
Star Wars Cantina
This game could have been soooo much more … especially for $4.99 on the iPad! Okay, so it's LucasFilm-licensed and you hear the cantina music from the movie, and the Storm Troopers look so cute you want to hug 'em. You're a waitress managing the bar with impatient and thirsty customers. Your job is to seat customers, serve drinks and collect money. Yep, that's it.

Have you played any food video games? Tell me about them! I have yet to play Farmville … I'm scared I'll get addicted!


_______________________________________
Jaden Hair is a food writer, television personality, and food photographer based in Tampa Bay, Florida. Find more of her recipes in her blog, Steamy Kitchen, where you can also read more about Jaden's new book, The Steamy Kitchen Cookbook, and the rave reviews it's received!