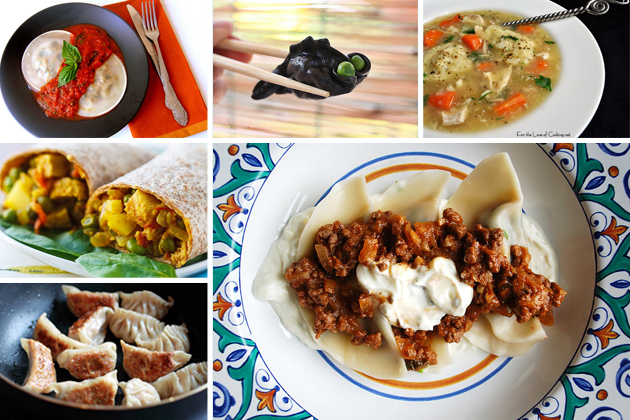 The best way to get my kids to eat something is to fill it in a dumpling or wrap 'em in a tortilla. I could stuff wontons with pickled pigs feet and the boys would chomp it all up! Who can resist a cute little two-bite package? Especially if it looked like little fishies!
Rubber Slippers in Italy made these cute Chinese Goldfish Dumplings made these steamed dumplings that are very popular in Hong Kong dim sum restaurants. She even made the wrappers by hand (oh that woman's got talent!)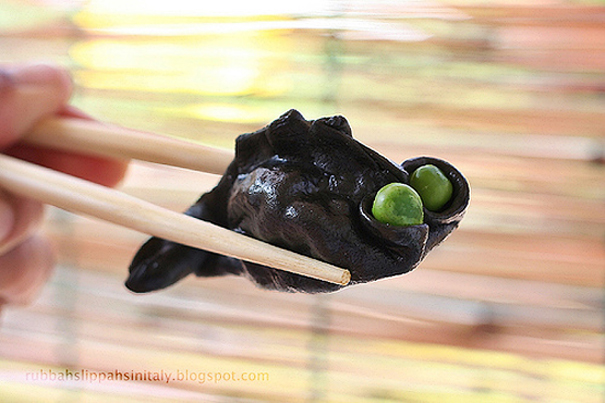 But not all dumplings are Chinese. Let's take tour around the world and start right here in our backyard (well, my backyard I mean) and head over the For the Love of Cooking's classic American Chicken and Basil Dumplings. Technically, these babies aren't filled dumplings, but rather a dough mixture dropped by the spoonful into good chicken broth. Best part of this recipe is that it's from Cooking Light Magazine (read: I can eat 2 servings and still feel great!).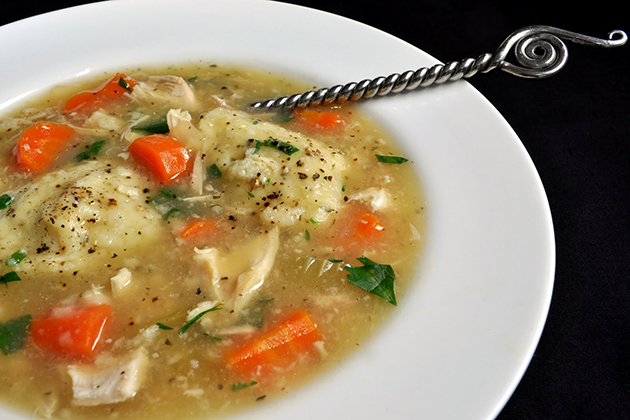 This gorgeous photo is from Asha of Fork Spoon Knife blog (love the contrasting colors!) and she made Meat Ravioli with Puttanesca Sauce. Instead of making her own pasta sheets for ravioli, she used Chinese dumpling wrappers to make the job easier. Just beautiful. Plus, I just love saying puttanesca. I feel so naughty!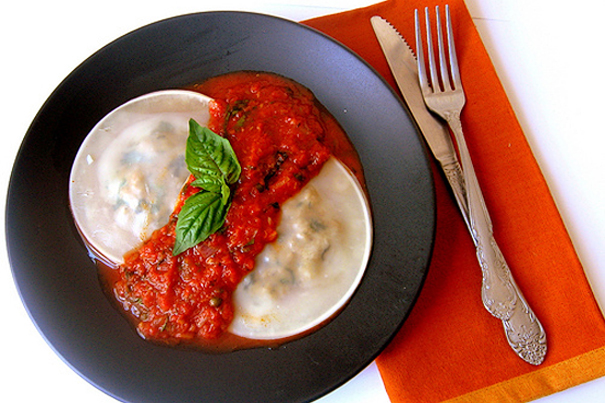 Susan wins the creative healthy award with these Samosa Wraps. Instead of the traditional Indian deep-fried samosa dumplings, Susan wrapped the curried vegan filling in whole-grain tortillas. This would make a perfect lunch. Or breakfast. Or dinner. Or snack. Or midnight munchies. Oh wait. It's supposed to be healthy, which means no midnight munchies for me.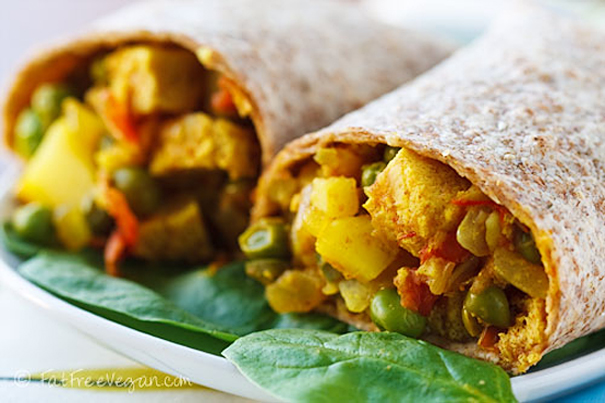 Mehan of Mehan's Kitchen shows us what Afgan dumplings are in this Aushak recipe. I haven't really much explored the food of Afghanistan, and darn it, I think it's about time! Mehan also took a shortcut with the dumpling dough and used Chinese dumpling wrappers. Her recipe is from Ruth Reichl's Garlic and Sapphires book (by the way, I highly recommend any of Ruth's books in audio form, telling her stories in her own voice).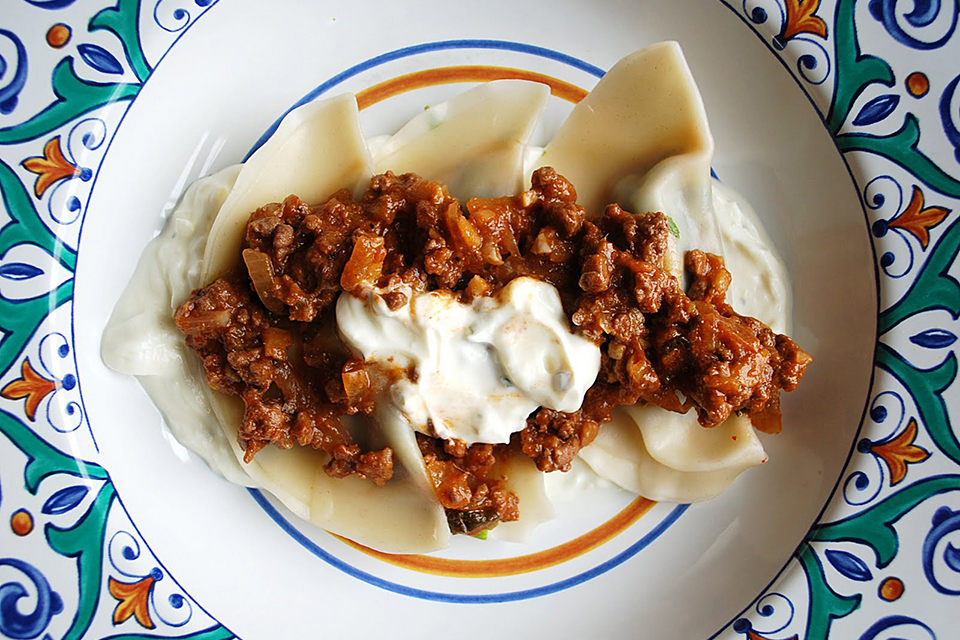 Lastly, I cannot talk about dumplings without mentioning one of my close friends. Bee of Rasa Malaysia makes Japanese Gyoza, which are pan-fried dumplings. The gyoza are first browned with a bit of cooking oil, then steamed by adding water or broth to the same pan and quickly covering. With a little spicy soy sauce dip, this is one of my favorites.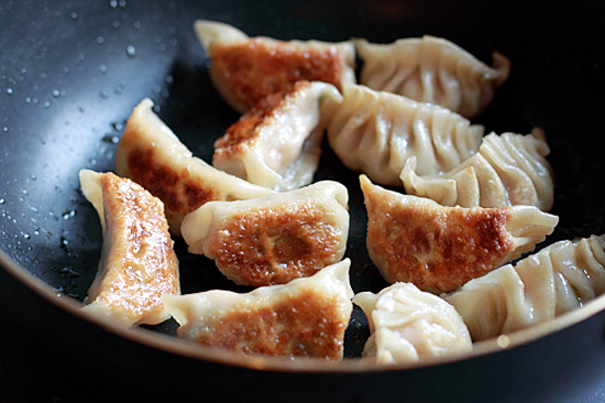 Tell me, what's your favorite type of dumpling or dumpling filling?


_______________________________________
Jaden Hair is a food writer, television personality, and food photographer based in Tampa Bay, Florida. Find more of her recipes in her blog, Steamy Kitchen, where you can also read more about Jaden's new book, The Steamy Kitchen Cookbook, and the rave reviews it's received!