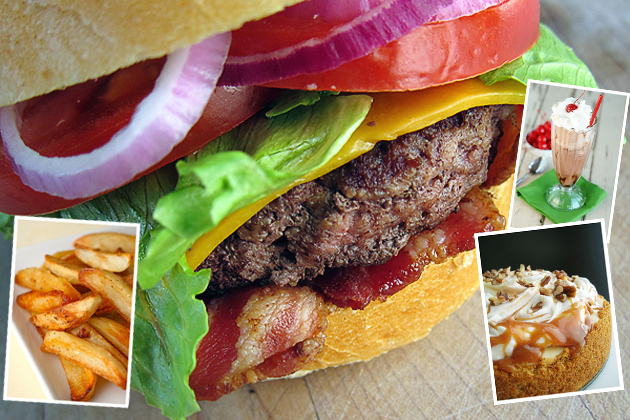 When it comes to Fourth of July, are you a traditionalist or adventurous when it comes to the food? For our family, we've pretty much stuck to the traditional fare: grilling hot dogs, hamburgers and finishing off the meal with a swim in the pool and super-cold watermelon slices.
This year, I can't decide between the classics or something totally new. My steady, solid, routine-lovin' husband votes for the same ol' same ol'. But hey, I'm craving for creativity. So I need your help to take "Burgers, Shakes, Fries and Don't Forget the Apple Pie" in a new direction. I'll take a few of your recipes and make it our Fourth of July meal.
My good friend Sarah of Tastespotting actually ground her own beef to make Bacon Cheddar Cheeseburger. But wait, Sarah told me she doesn't cook, which is why we've always dined at restaurants together. Oh, Sarah … so bleepin' BUSTED!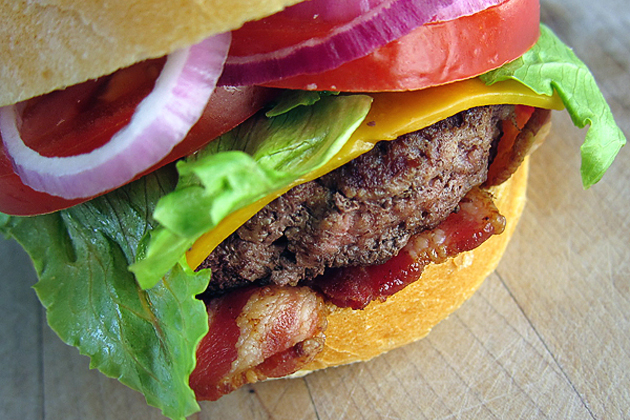 My kids vote for this one! Andrew loves chocolate, Nathan loves cherries. We all win with Dine and Dish's Chocolate Cherry Float.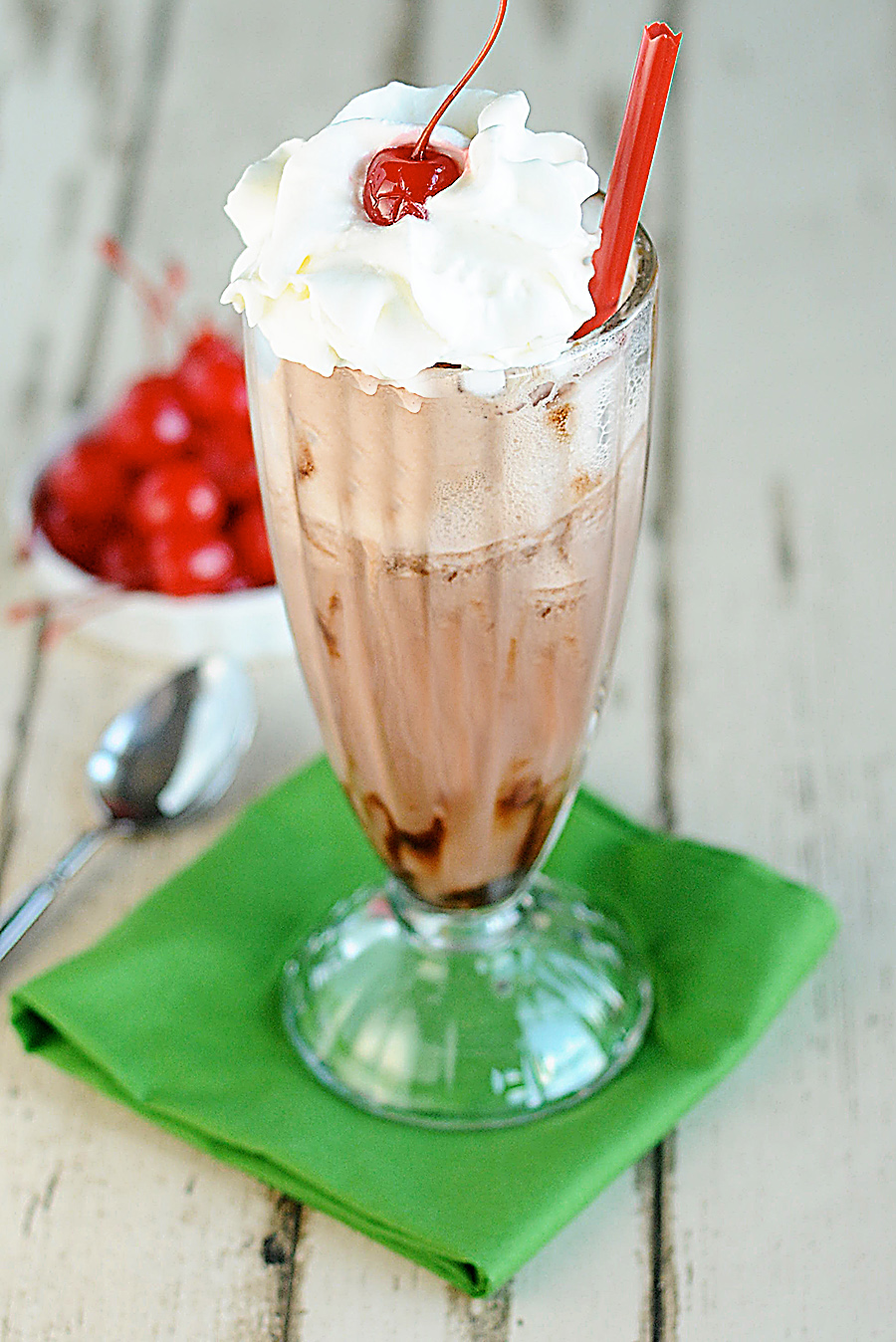 You'd think these crisp fries would be massively fattening, but nope! Annie's Eats' skips the oil and makes Baked Oven Fries.



And finish the meal off with the most decadent apple pie my mouse has ever clicked on: Doughmesstic's Candy Apple Pie.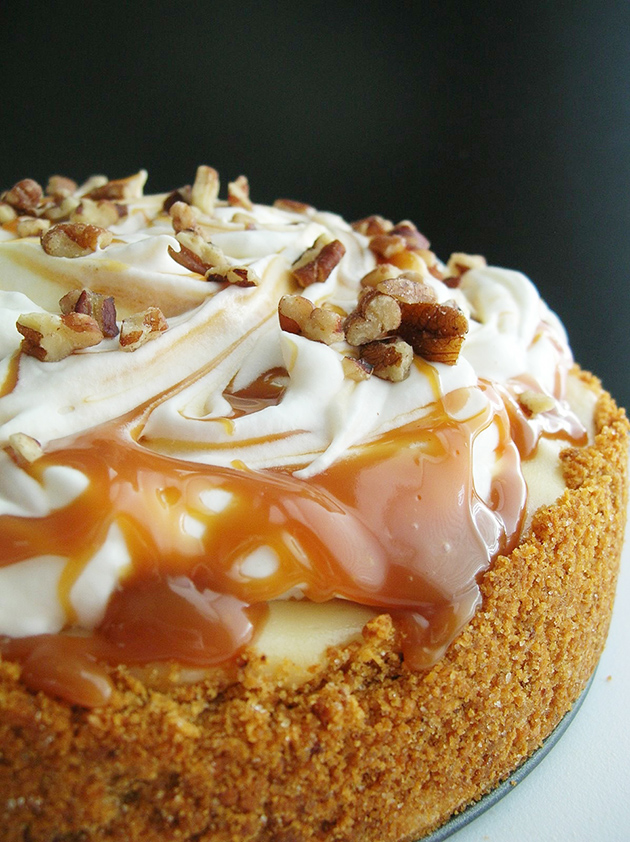 Those are some great ideas to start with, just to get the creative juices flowin'! Send on over some fun twists to "Burgers, Shakes, Fries and Don't Forget the Apple Pie!"
May your 4th be sparkling!

Jaden


_______________________________________
Jaden Hair is a food writer, television personality, and food photographer based in Tampa Bay, Florida. Find more of her recipes in her blog, Steamy Kitchen, where you can also read more about Jaden's new book, The Steamy Kitchen Cookbook, and the rave reviews it's received!