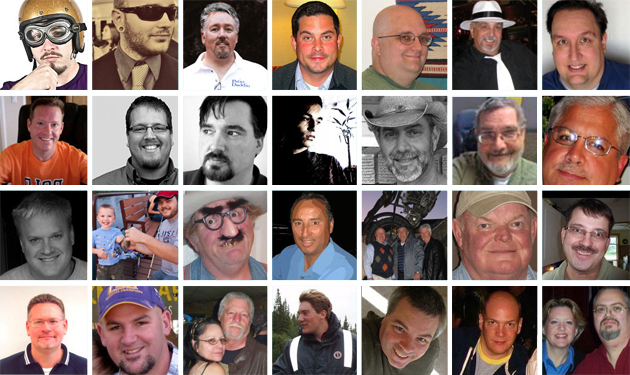 Today's theme post is more like a theme and member feature combination. Most of you know that this weekend is the weekend that dads get to be in the spotlight, and I figured we'd start early. So today at Tasty Kitchen, it's all about the guys!
(Disclaimer: I need to say up front that I had no way of systematically picking out all the men from our list of members, since we don't even ask you for your gender when you sign up for an account. So for the most part, I relied on memory. Which, in my case, is probably the worst possible approach. So if I missed you, please accept my deepest apologies. Then be sure to let me know about it in the comments below!)
Let's start at the very beginning: breakfast. Our guys think nothing of taking over the kitchen first thing in the morning and whipping up the morning meal. And they have the recipes to back them up. Seriously, there's just something about dad making eggs and pancakes in the morning that just makes the day feel really special. It's even more special when it means you get to lounge around in bed in your jammies for a few extra minutes.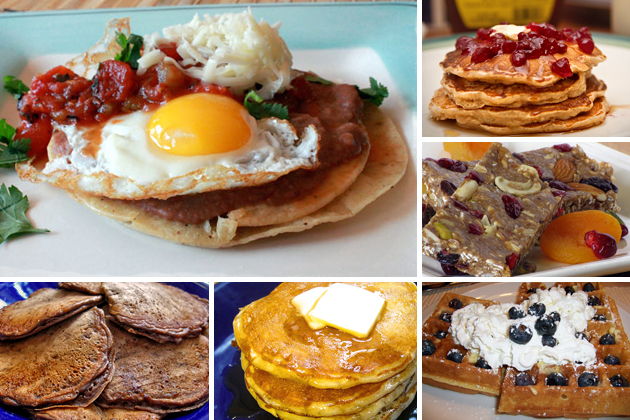 Clockwise from top left: Huevos Rancheros from daxphillips, Whole Wheat Oatmeal Pancakes from mrnate, Homemade Protein Bars from Cooking Ventures, Daddy's Special Waffles from matthewebguy, and Truckstop Buttermilk Pancakes and (White) Chocolate Pancakes from clarkitect.


Guys like to nosh, too, and fortunately, they're quite adept at making great stuff to munch on. Whether it's appetizers or dips, spicy or mellow, they've got it covered. They sometimes get all fancy and exotic, too. (I like to think they do that for us ladies. Making assumptions in our favor is a small hobby of mine.)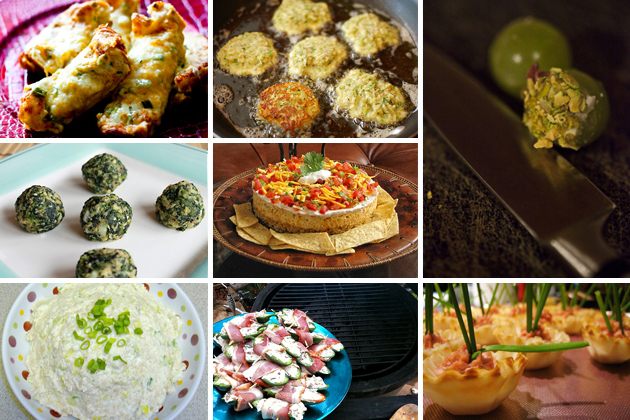 Left column, from top to bottom: Steve's Gooey Cheese Bread, Spinach Balls from daxphillips, and Creamy Chicken Cracker Dip from JasonJ. Center column, from top to bottom: Zucchini Cakes from detzelpretzel (a.k.a. Pastor Ryan), Chili Cheesecake from dnvrbronco, and Grilled Stuffed Jalapenos from boturner. Right column, from top to bottom: Goat Cheese and Pistachio Stuffed Grapes from montanaeats and Petite Braunschweiger Cups from jimguymd.


And main courses? Fuggedaboutit! I'm not just talking meat and potatoes here, although we've got plenty of that. Along with hearty, uncomplicated meals like goulash and fried chicken strips, we're also talking tostadas, shrimp creole, and linguine with clam sauce.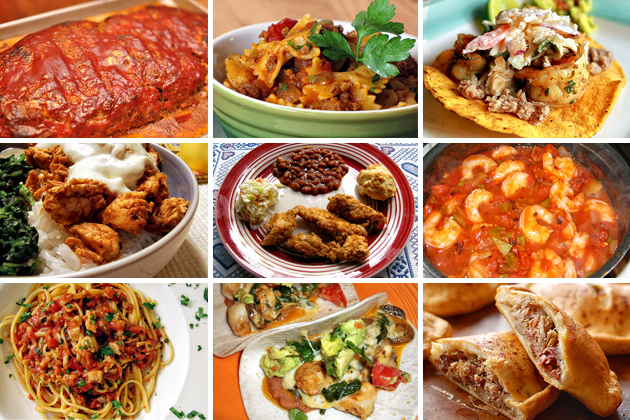 Top row, left to right: Cajun Meatloaf from detzelpretzel, Budget-Friendly Goulash from Cooking Ventures, and Margarita Shrimp Tostada from daxphillips. Middle row, left to right: East Buffalo Chicken from matthewebguy, Q's Southern Fried Chicken Strips from qcancook, and New Orleans Style Shrimp Creole from Frank. Bottom row, left to right: Linguini with Spicy Clam Sauce from calou84523, Popeye's Chicken from goodthingks, and Pulled Pork Pockets from patiodaddio. Not pictured: thatedeguy's Chili recipes and Caveman Cooking's delicious-looking (and sounding!) 2+2 Tequila Chili.


To end the meal, we've got some great dessert recipes from them too. Cheesecakes, tortes, ice cream, pies, cookies … they do it all!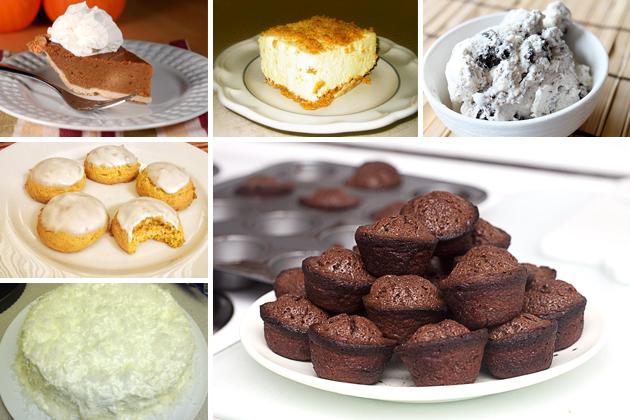 Clockwise from top left: Barbecued Sweet Potato Pie from patiodaddio, MeMe's Cheesecake from BigDaddy, Cookies 'n Cream Ice Cream from daxphillips, Mini Chocolate Souffle from montanaeats, Apricot Coconut Cloud Torte from JasonJ, and Orange-Glazed Pumpkin Cookies from dnvrbronco.


Do you have any special weekend plans for the dad in your life? If you're wondering what to make for them this weekend, I figured I'd cheat a little and peek into the Community Recipes that they saved in their recipe boxes. (Sneaky, eh?) You know something? Lots of them had soup recipes saved. All kinds of different soups. Who knew!

Of course, they had other great stuff saved, too. I picked out those that appeared in more than one recipe box and put them together in the collection below.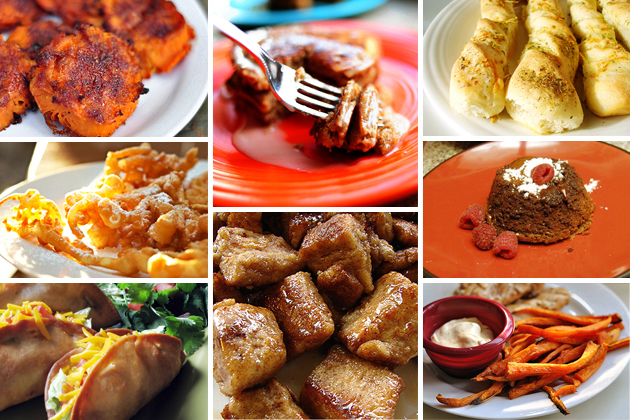 Clockwise from top left: Crash Hot Sweet Potatoes from Donalyn Ketchum, Cinnamon Bun Pancakes from sapeylissy, Divine Breadsticks from Melanie, Volcano Cakes from mamabunny, Sweet Potato Fries with Lemon-Chipotle Mayo from Jessica, French Toast Bites from crystalscozykitchen, Beef and Potato Tacos from Cooking Ventures, and Funnel Cakes from HeatherD.


And there you have it! Our small tribute to the fathers (and by fathers we mean dads, grandpas, father figures, and fathers-to-be) everywhere who do what they do so well. You carry so much on your broad shoulders, and often let us take credit for it. You let us inflict our kitchen experiments on you, and you don't complain too much when we try to serve you a salad as a meal. And you even pretend to enjoy dishes you really hate, just because you like us.

We hope this weekend brings something special to all the fathers who deserve it. Now it's your turn to chime in! Tell us the most wonderful thing about your dad (or husband). Yes, you can pick more than one.