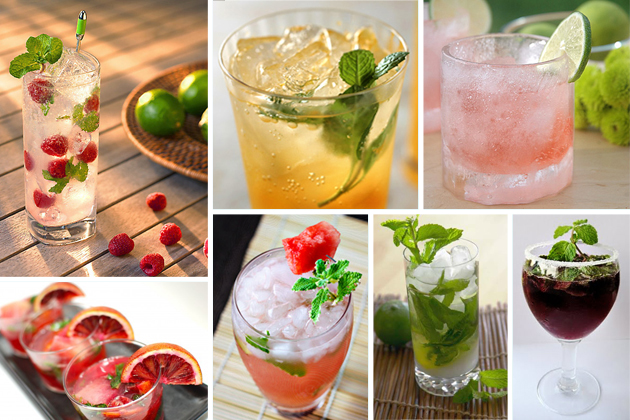 It's definitely lazy-by-the-pool time of the year, and what better to celebrate summer vacation than a collection of jewel-toned mojitos! Well, only made better if served by cute cabana boy, right? We went searching online for creative mojito recipes and came up with several beauties to share with you. You'll have to source the cabana boy yourself, though.
Raspberry, mint, white rum: Icy-Cold Raspberry Mojito from A La Carte Kitchen is one of the prettiest mojitos I've ever laid eyes on.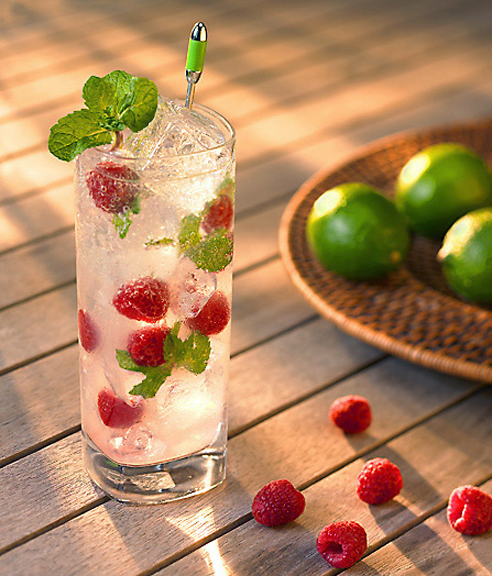 Watermelon & Mint from Amy of Adventures of a Messy Chef. I made this recipe the other day and my guests thought I was the best host ever. See, dinner parties are easy with good booze!



In case it's not 5 o'clock where you are, how about a Virgin Pom Mojito (pomegranate juice, mint and sparkling water) from blogger Mango and Tomato.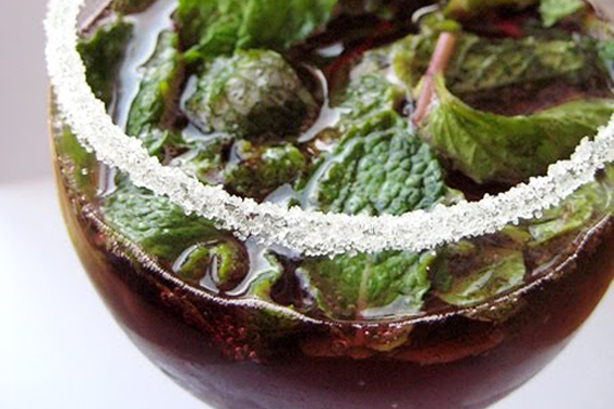 I've never had ice-envy before, but I do now. See this girly-pink Passionfruit Mojito below? The glass is made of ice! Yes, I want! Is it my birthday yet?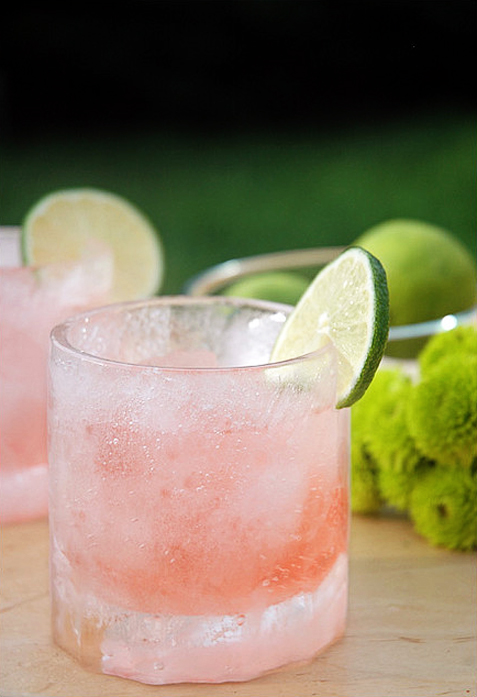 Blood Orange Mojitos from one of the cutest couples ever: Dhale and Pierre of Culinary Musings.



I found a satsuma orange mojito from Chow.com—Cochon's Satsuma (Mandarin Orange) Mojito Recipe (you can substitute with a tangerine).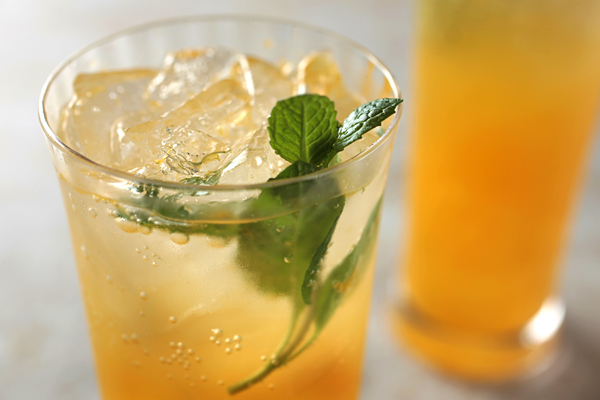 And I have one more for you, Shelisa's Mango Mojito, which I know you'll love! Happy lazy-by-the-pool day!

Shelisa's Mango Mojito
Serves 2
Simple Syrup
1 cup water
1/2 cup sugar
Bring water to a light boil in a small sauce pan, remove from heat and stir in sugar. Let cool.
Mango Mojito
2 large handfuls of fresh mint leaves
2 mangos, peeled and cubed into 1/4-inch cubes
1/2 cup Bacardi Mango Rum
1/4 simple syrup
crushed ice
1 cup club soda
Add the mint leaves and mango to a shaker. Muddle together for 1 minute. Add in the rum, simple syrup and ice, cover and shake. Pour the mixed drink into a tall glass and add in the club soda.


_______________________________________
Jaden Hair is a food writer, television personality, and food photographer based in Tampa Bay, Florida. Find more of her recipes in her blog, Steamy Kitchen, where you can also read more about Jaden's new book, The Steamy Kitchen Cookbook, and the rave reviews it's received!