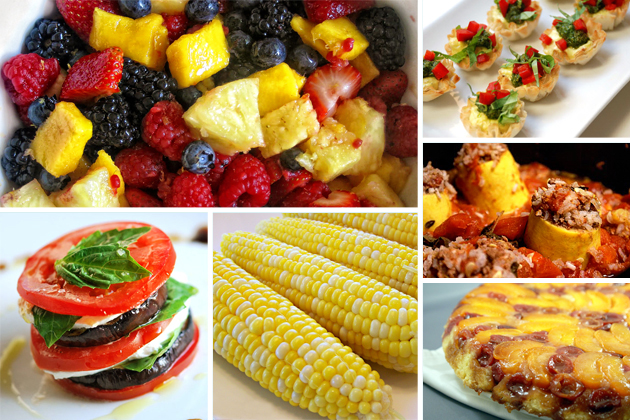 This week, I'd like to celebrate the bounty of produce in season this summer. Loads of colorful fruits and veggies means recipes that are vibrant and happy! I've joined a CSA for the first time, and am having fun cooking based on what's delivered, not what's on sale or catches my eye at the supermarket.
It's certainly helped me spend less money on groceries. See, I have a bad habit of loading up the grocery cart with everything and anything that looks and smells good. I know what you're gonna say: "Don't go grocery shopping hungry!" But ladies and gents … I'm always hungry.
Let's start with summer fruit! Blueberries, pineapple, mango and raspberries: Laurie of Simply Scratch shows us that when it comes to sweet, ripe fruit, simple is best. I love that Laurie adds lemon zest to this Summer Fruit Salad!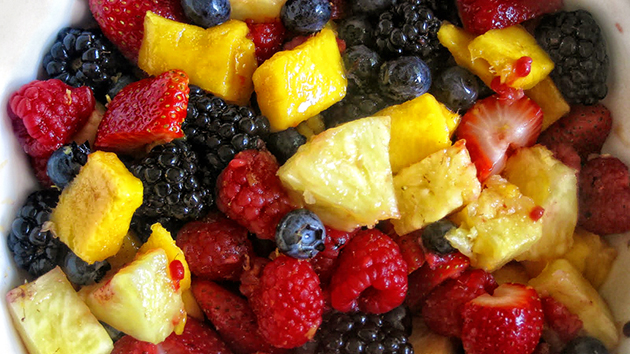 Apricot and cherries: Julie of Bananas for Bourbon makes a beautiful, boozy cake with her Brandy Buttermilk Apricot Cherry Upside Down Cake.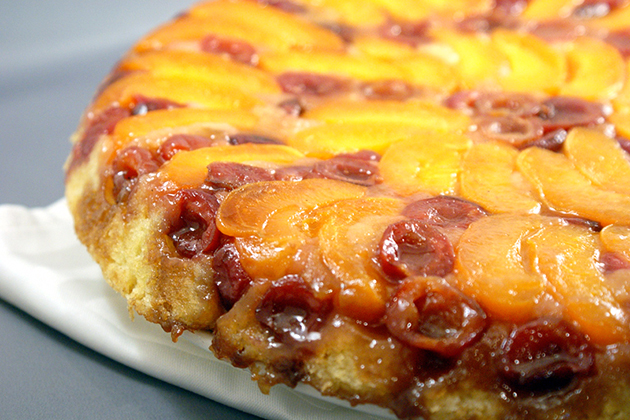 Eggplant and tomato: It's not quite eggplant and tomato season here in too-hot Florida, but late June-July marks the beginning of the eggplant and tomato season in many other areas. Here's a great twist to the Caprese Salad—add slices of eggplant! Inspired Taste makes Eggplant and Tomato Napoleons.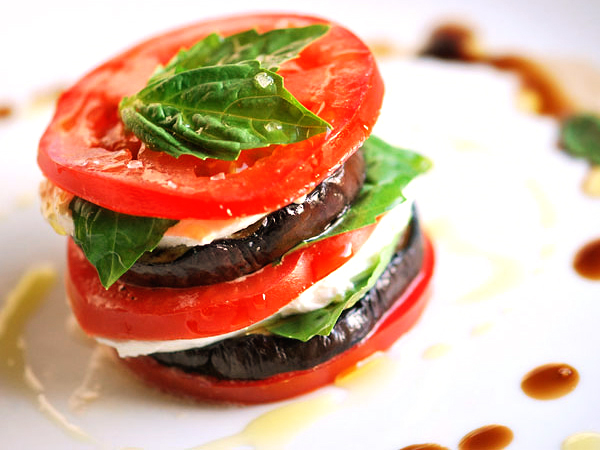 Summer squash: A Busy Nest makes a Lebanese Stuffed Squash that I can't wait to make.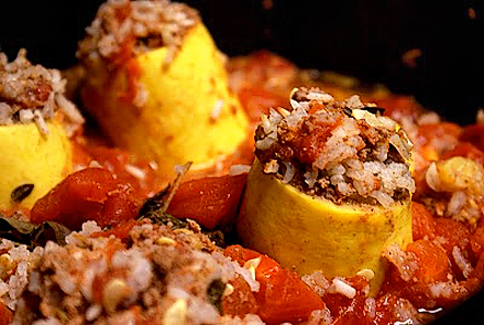 Corn: Siggy Spice reveals her secret to Best Corn Ever. Can you guess what she boils her corn in?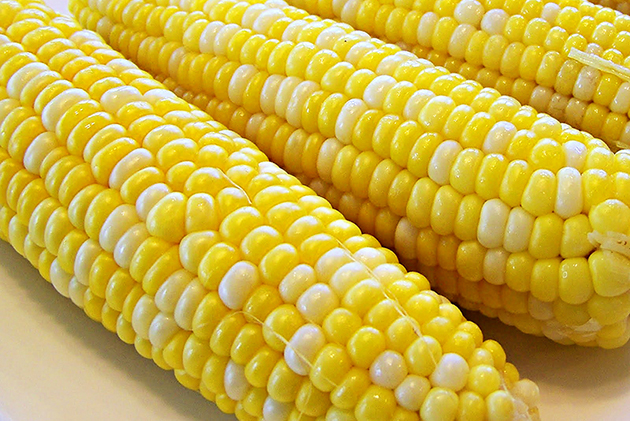 Basil and red pepper: Multiply Delicious makes these cutie Pesto Cheese Phyllo Bites. I love using the pre-made baby phyllo cups. They are simple to use and inexpensive as well. Find them in the freezer section, right where you'd normally find the regular frozen phyllo sheets.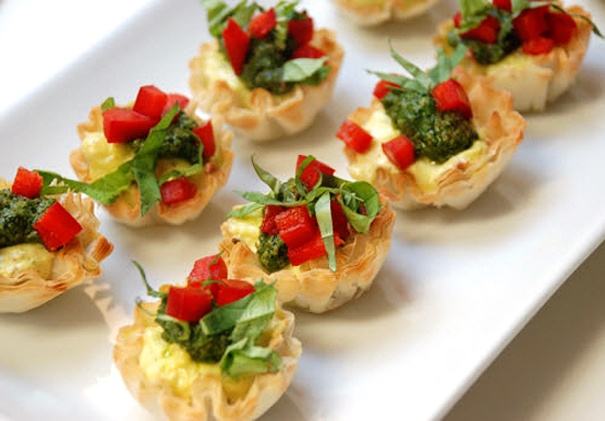 _______________________________________
Jaden Hair is a food writer, television personality, and food photographer based in Tampa Bay, Florida. Find more of her recipes in her blog, Steamy Kitchen, where you can also read more about Jaden's new book, The Steamy Kitchen Cookbook, and the rave reviews it's received!