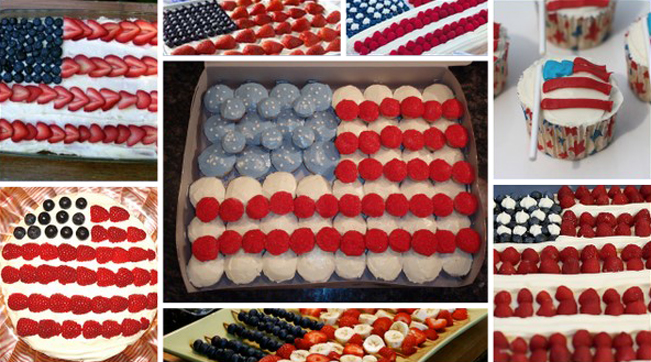 You might think I'm a little early for 4th of July, but there's another holiday in between Memorial Day and the Fourth of July. Yes, it's Flag Day! As if I needed an excuse, June 14th is another day to celebrate with food, though no chicken, pork chops or steak—just delicious desserts.
I figured you would be a bit concerned if my chicken was red, white or blue …
So let's start with I pledge allegiance to Cookies and Cups who makes the most perfect stripes—that she hand-decorated! (I would have just used fruit roll-ups. Eeek!)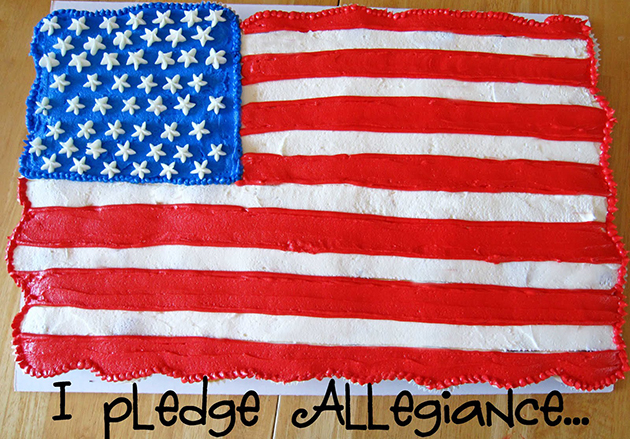 I remember my Mom used to make a cake just like this: in a pan, decorated with blueberries and sliced strawberries. I was so guilty of sneakin' in the kitchen, plucking the fruit off. By the the time dessert was presented, it no longer resembled a cake, but rather more like a pock-marked (from my fat little kiddie fingers) tough-luck creation. This one is from Slashfood.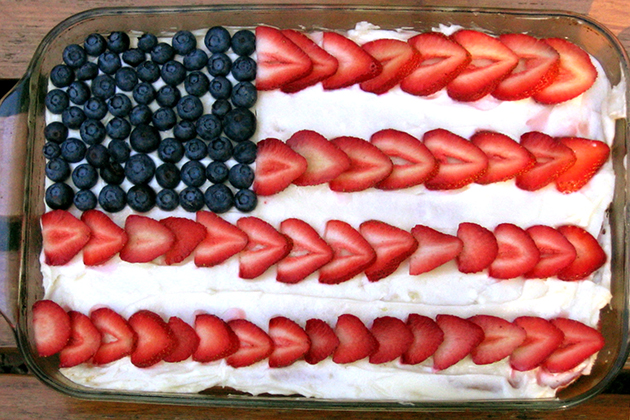 These next two are so perfect! Well, would you expect any less from a a site called Fabulous Foods and the other from Martha Stewart? (found on Yum Sugar)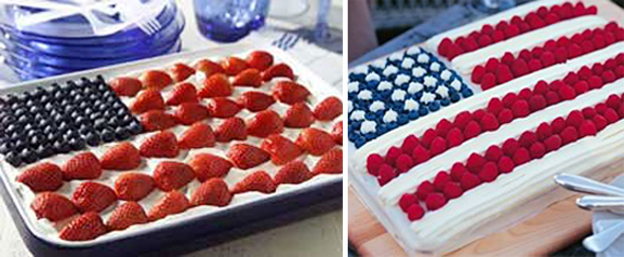 Now these just win the prize for cuteness. Lollipop sticks as the flagpole! Genius! From The Celebration Shoppe.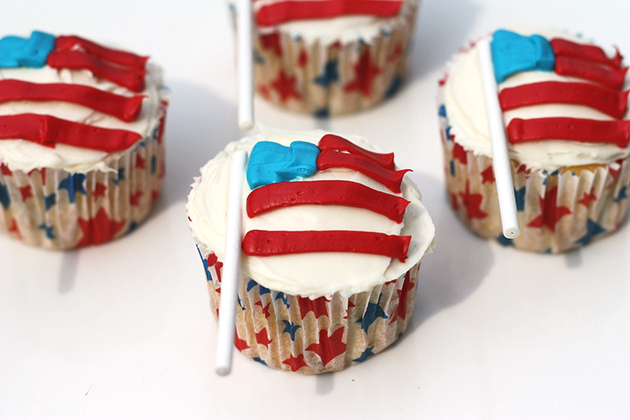 Cupcakes galore! Big cupcakes for the grownups and the mini-cupcakes for the lil' tots, found on Cupcakes Take The Cake.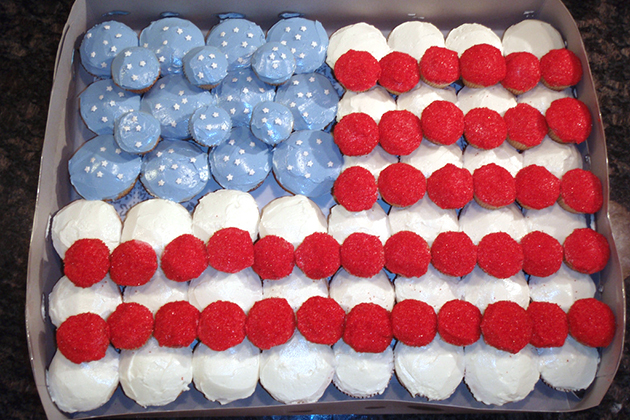 Inn Cuisine creates a round flag cake! This one brings me joy (and so do the rest of the recipes on Inn Cuisine).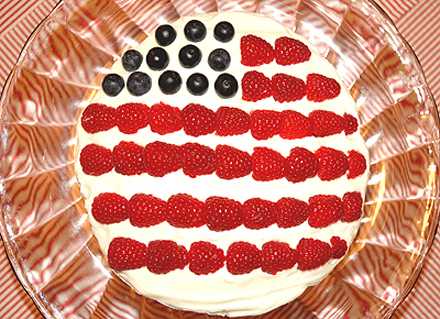 Ooohh, I'm so totally doing this! What a great way to not-cake! My kids would be all over this one, from Flickr member Randy Son of Robert and spotted on The Kitchn.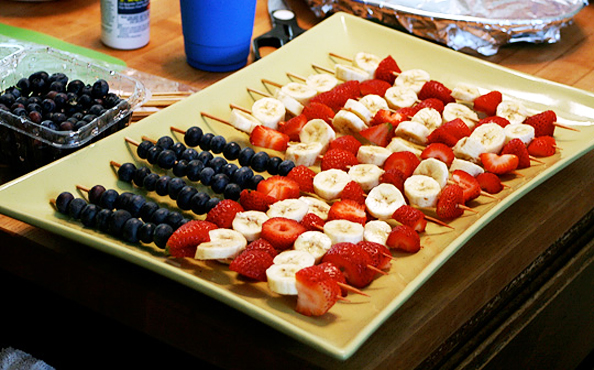 And I'll finish with one of our own, Ree's Fourth of July Cake, but shhhh … we won't tell her we're enjoying it a little early for Flag Day!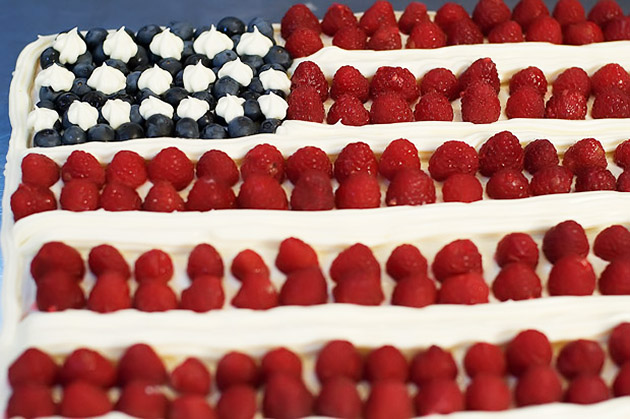 Pssst … if Flag Day is not your thing, that's okay. Come back and make these creations for Fourth of July. It's just a few weeks away! Don'tcha just wanna make that fruit-skewer thingy?
Do you remember celebrating Flag Day at elementary school? I do. Mom made me dress in a red skirt, white shirt and dotted blue ribbons all over my hair. I looked … like a dork.


_______________________________________
Jaden Hair is a food writer, television personality, and food photographer based in Tampa Bay, Florida. Find more of her recipes in her blog, Steamy Kitchen, where you can also read more about Jaden's new book, The Steamy Kitchen Cookbook, and the rave reviews it's received!