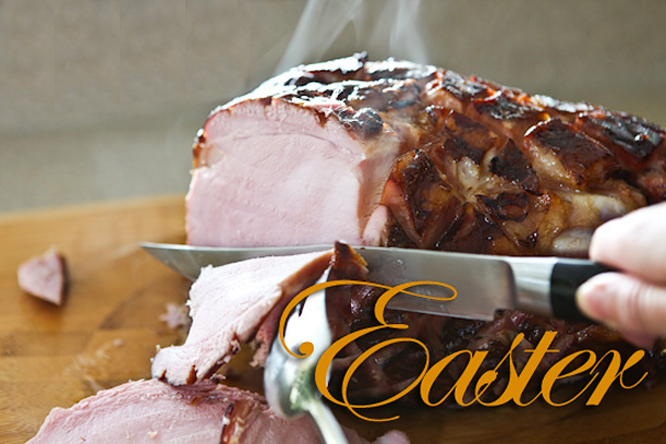 Many of you who are the organized, early planners probably have your Easter feast all figured out already, down to napkin colors, wine selection and which unlucky person has to sit next to crazy Uncle Teddy.
Then there are some of us who frantically throw things together at the last minute, hopping around the kitchen with pots going cling! clang! clunk! Slinging stuff in the oven, slinging it back out of the oven and having the kitchen look like a war zone.
Yes, that's normally me.
But not this year. And it's only because I'll be celebrating Easter on the airplane from California to Florida. It was the cheapest airfare available and with a family of 4, I opted for lugging ham sandwiches on the plane vs. paying an extra $800 in fares.
So, my contribution to Easter this year will be to help you, my dear friends, with side dish ideas. It's only Thursday, which means you have another 2 days left of planning!
Alright, so are some fabulous Easter side dish ideas that I've chosen for you …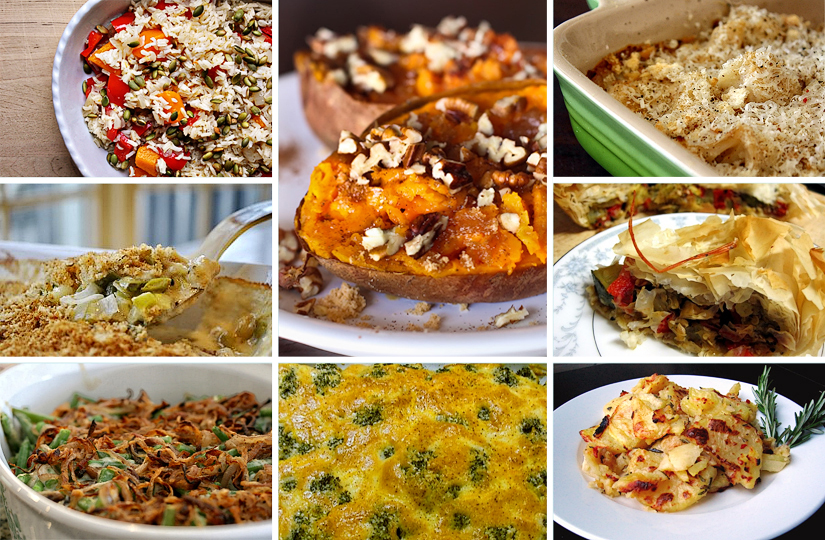 Clockwise from top left: Squash Red Pepper Pilaf from theparsleythief, Sweet Potato Delight from big2beautiful, Cauliflower Au Gratin from bell'alimento, Roasted Vegetable Tart from The Country Cook, Rosemary Roasted Potatoes from Jerseycook, Puffed Broccoli from twosoutherngirls, Green Bean Casserole from Carrie of Deliciously Organic, and Cheesy Leeks from Three Many Cooks.



What are you having on your table for Easter dinner? Send more ideas this way!


_______________________________________
Jaden Hair is a food writer, television personality, and food photographer based in Tampa Bay, Florida. Find more of her recipes in her blog, Steamy Kitchen, where you can also read more about Jaden's new book, The Steamy Kitchen Cookbook, and the rave reviews it's received!