Have you wondered who that lovely lady is behind the camera in the photo above? The one responsible for giving us those wonderful Sugared Cranberry Pecan Shortbread cookies above, which are a delicious cross between Pecan Sandies and Walkers Shortbread? Well, wonder no more. Today, we'll all get to meet Nicole, known to us here at Tasty Kitchen as Noshings.
Nicole describes herself as "thirty-er … something and mother to a wonderful daughter who also loves to cook." That she and her daughter share a passion for cooking isn't surprising, since Nicole derives inspiration from her own grandmother, who she says could make great food with almost nothing. In addition to sharing her recipes in her Tasty Kitchen Recipe Box and her food blog Noshings, she also owns an online fashion accessory shop on Etsy named Accessoire. Nicole tells us that it keeps her very busy, but that she loves it.
Her first love, though, is cooking, and fortunately for us, she loves taking photos of food, too. She admits that she's a perfectionist when it comes to recipes, and insists on posting only those that she considers "totally yummy."
One look at her Biegnets below, and obviously, that's working to our advantage.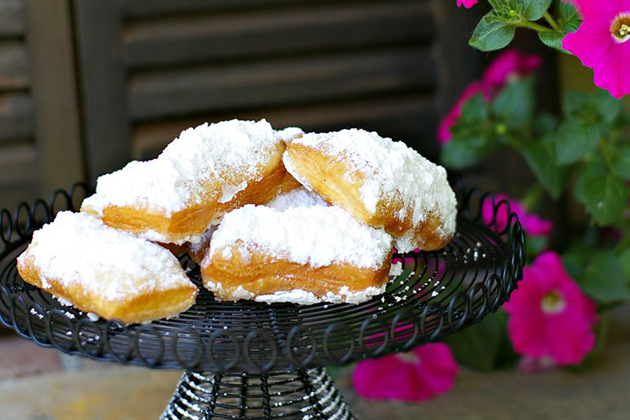 Her recipes clearly show her creative side, from using a mason jar to make frappuccino (a recipe surprisingly called … Mason Jar Frappuccino) to re-purposing a disposable cup to make delightful, calcium-rich Yogurt Popsicles that both kids and adults will enjoy.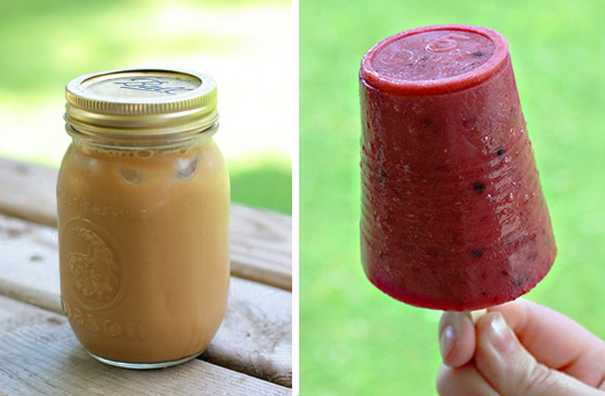 Her favorite ingredients are sugar, butter, chocolate, and vanilla (she insists that it must be GOOD vanilla), and looking at what she can do with them, as seen in her Cheesecake Fudge below, I'd say I'd always want to make sure she has those in her cupboard.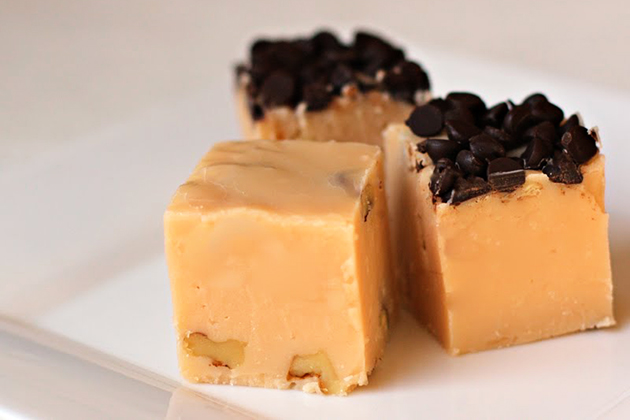 As much as she loves those ingredients though, it's sour cream that she absolutely must always have on hand. She says she uses it for anything from pound cake to mashed potatoes.
Although her recipe box does contain a lot of sweet recipes (double meaning intended), don't miss her equally-delicious savory dishes, like her Chicken Mexicali below. Doesn't that just look absolutely mouth-watering?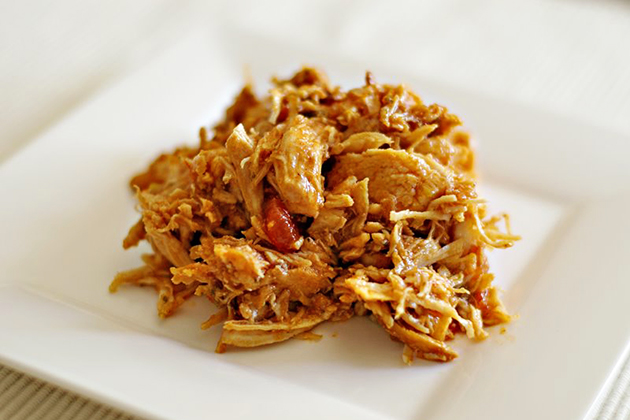 Okay, enough of making each other hungry. At least, for a few minutes. Let's ask Nicole some questions, and maybe even get a culinary confession out of her.

Q: What's your go-to dish or meal?
A: Green chile chicken enchiladas, hands down, no contest.

Q: What is your favorite kitchen tool?
A: My pressure cooker. Pinto beans in 20 minutes, are you KIDDING ME??

Q: What gives you the most trouble in the kitchen?
A: Getting fondant smooth on a cake. I tend to get those aggravating air pockets underneath! ARRRGGGGGGH! Don't you hate it when your cake looks like it has the mumps? So, I've been making bakery style cakes. No one cares if your whipped cream icing is a little messy.

Q: Most memorable kitchen flop ever?
A: Ok, so confession time? I removed a glass casserole dish from a hot oven that I had melted butter in for a "Dump Cake" and … um … dumped the can of pineapple in and it just exploded. Yeah, that was one of my crowning moments.

Q: Give us one of your favorite kitchen tips that you wish you'd always known.
A: In order to cut fudgy brownies with almost no hassle whatsoever, use a plastic knife. It glides right through the brownies without ripping them to pieces, even when they're still hot!
_______________________________________

Thank you for answering our questions, Nicole! I think there might have been two confessions in there, but don't worry. No one's counting.
To see all of Nicole's recipes here at Tasty Kitchen, check out her Recipe Box and prepare yourself for all the yumminess in there. You can also visit her food blog Noshings, and her Etsy store Accessoire, where she has, among other things, handmade soaps that look almost good enough to eat.

It always comes back to food, doesn't it?