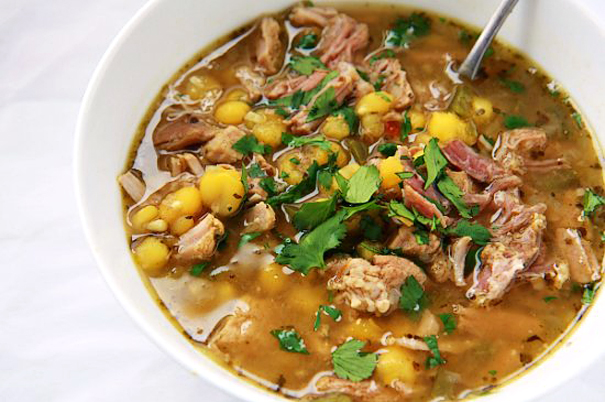 Because Ree is in the big city today, and will likely spend a good deal of her 48-hour stay there either rushing to go somewhere or being rushed somewhere else, today seemed like a good day to slow things down a bit. In many different ways, we're all rushing. And sometimes, the last thing we want to do after a long day is figure out what to make for dinner, let alone begin the process of actually preparing it.
So today's theme focuses on the Slow Cooker. You know, that big heavy crock with a lid that, if you're like me, is probably sitting on a shelf collecting dust somewhere? The one that you only occasionally pull out, but each time tell yourself that you really should use it more often? Then you end up hauling it back to where you stored it before, and you forget about it all over again? Yes, that one. Well, today is the day it gets its time in the sun. Today, we'll explore the various recipes available here that show us how we can just throw things into that big ol' pot early in the day, go about our usual activities, and return to the wonderful aroma of food that practically cooked itself for us.
Let's start with The Noshery's Posole: Pork and Hominy Soup in the photo above. Can you imagine coming home to a pot filled with that? Bliss, I tell you. Pure bliss.
Or perhaps you're in the mood for some chili. Some Texas Chili, to be exact, served up jenjenk style.
Oh my goodness. That's all I'll say.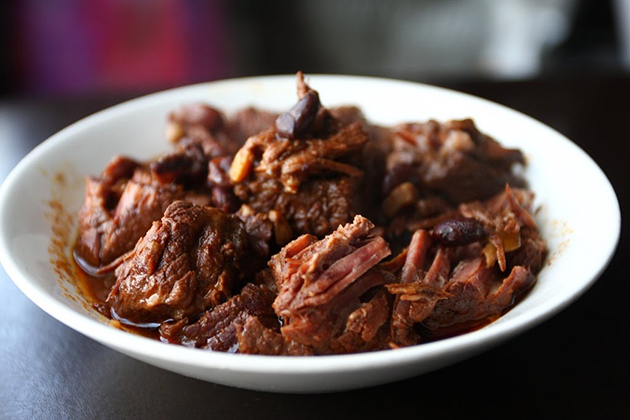 Of course, although the slow cooking process works wonders for meat, there are many other uses for your trusty old crock pot. Vegetarian? Then try these Crockpot Gingered Chickpeas and Spicy Tomato Stew from cookincanuck.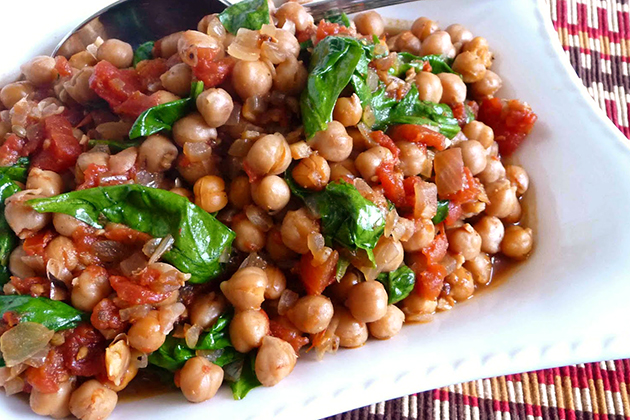 Or how about skipping the whole savory side of things and using your slow cooker to make lovely sweet treats? We've got those, too. Babskitchen offers us a lovely Mulled Cider In A Crockpot, seen below on the left. We even have cake! Check out monstermama's Crock Pot Cake on the right. Or you could also try making a batch of Mommy's Kitchen's Homemade Spiced Applesauce, also seen below on the right.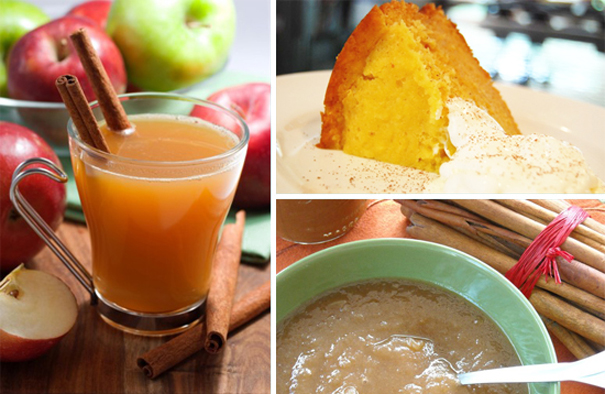 Now, a slow cooker recipe roundup wouldn't be complete without a mention of some form of pulled pork. So here are two different kinds of slow cooker pork recipes.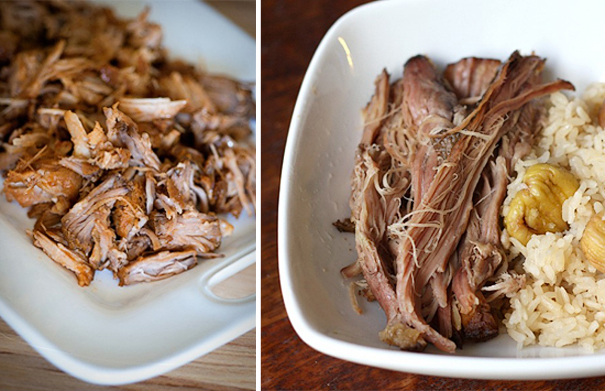 That's Stephanie's Slow Cooker Pulled Pork recipe you see on the left, and fujimama's Slow Cooker Kalua Pig on the right. I don't know about you, but I'm about ready to grab some tortillas right about now.
And there you have it! All these are examples of the great choices waiting for you in our Slow Cooker category. I didn't even get a chance to show you a whole Crockpot Roasting Chicken from stubleroots, or a wonderfully delicious Creamy Italian Chicken pasta dish from Angie Arthur. If you're looking for a new slow cooker recipe to try, I think there's a good chance you'll find something you like in there.
Or am I late to the whole crock pot party? (It won't be the first time.) Are you among those who are already making good use of your slow cooker? Were you shaking your head when I talked about my slow cooker gathering dust somewhere? (It won't be the first time I've induced forlorn head-shaking, either.) If so, what are some of your favorite recipes?
Or, as in my case, is your slow cooker not even on your radar when you're trying to come up with a plan for lunch or dinner? If that's the case, then let's dust it off and try some of the incredible recipes here! A warning, though: you just may end up upgrading your slow cooker from basement residence to premium countertop real estate.
You might want to warn your toaster or coffeepot.