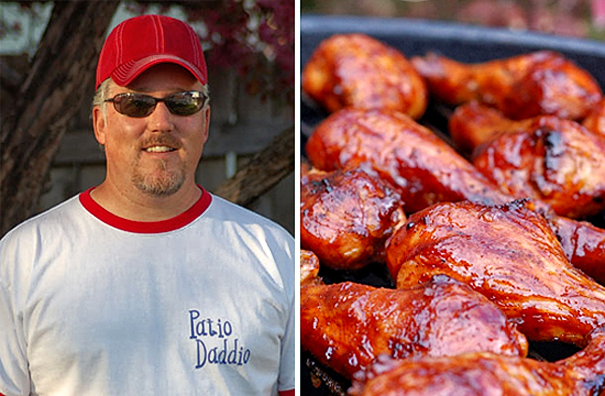 Look, it's a boy!
Kidding aside (we've got lots of wonderful men here), today we'll get to know John, otherwise known here as patiodaddio. As you may have guessed from his username, John is a grilling pro. No, really. He's an actual professional, a member of the Kansas City Barbeque Society. With a mess of awards and everything. Which makes it all the more special when he shares his grill recipes with all of us, like the Classic BBQ Chicken Drumsticks that you see above.
John is pretty much as nice as they come. When interviewed for this post, he was almost embarrassed to talk about himself. In his blog, Patio Daddio BBQ, he describes himself as "a Christian, a husband, the father of three young girls, a USAF (United States Air Force) veteran, and an amateur cook living in Boise, Idaho." His passion is good, hearty rustic food, and he sees food as a way of giving a little of himself to those for whom he cooks. He says, "It's a gift on a plate. There a few things in life more intimate than sharing a meal."
All together now: Awwww …
Okay, now that we've made John blush, let's talk about his food. His recipe box is full of mouth-watering goodies. If you were expecting it to be an all-grilling collection, you'll be pleasantly surprised. For example, would you have thought you'd find a simple yet elegant dessert in there?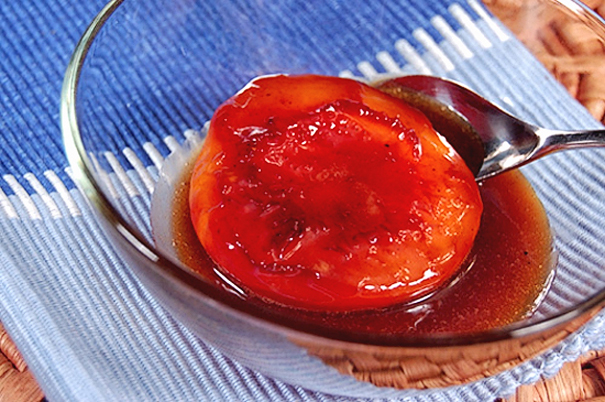 These Braised Nectarines with Champagne Honey Caramel are just a hint of the great variety of recipes in his collection. He's got salads, sandwiches, pasta, soups, snacks … although right now, there are no seafood recipes in there. As you'll see later, John confesses that they're not his favorite thing. But he's making small steps in that direction. (We're cheering you on, John!)
John also has a crock pot recipe. This is his Fairly Simple Beef Stew, and he promises that the canned ingredients in it minimize the fuss but won't compromise the flavor.
Speaking of flavor, take a look at these short ribs.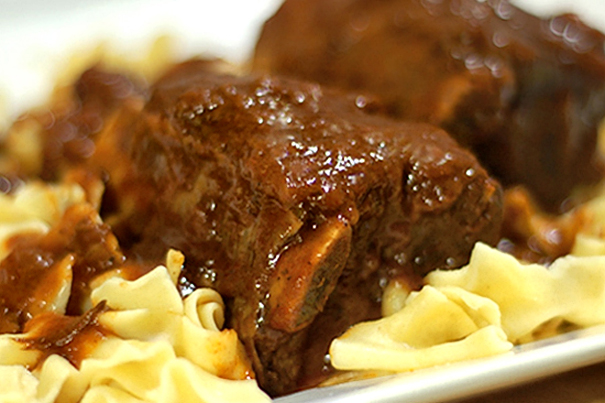 These Hungarian Braised Short Ribs have sweet Hungarian paprika, shallots, red wine, tomatoes … and he shows us the word nerd side of him by describing it as "unctuous."
Of course, if you're looking for recipes for the grill from this master, he's got those too. Don't be put off by the title Rattlesnake Tails. There are no snakes involved. They're Anaheim peppers stuffed with ground meat and spicy sausage, wrapped in bacon, and glazed in a sticky, sweet sauce.
As further proof of what a nice guy he is, John even shares with us a basic all-around barbeque seasoning recipe.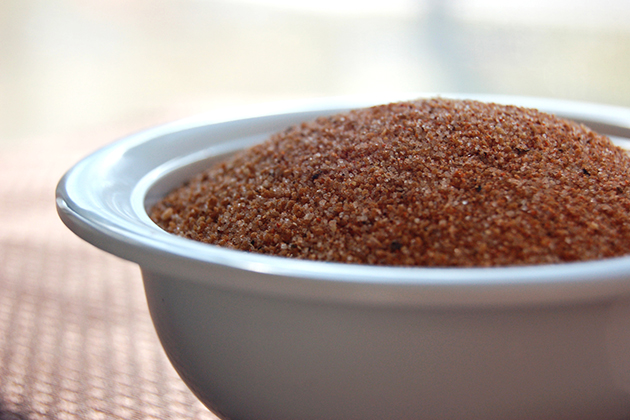 This All Purpose BBQ Seasoning is very close to what he uses in competition cooking. And considering the fact that the word "competition" is there, it was pretty swell of him to share it with us. By the way, he also has a Homemade Hot Sauce recipe, which may come in handy for those making plans for Sunday's big game.
So let's get to the interview part of this feature, where we ask all sorts of questions and "grill" John. (Sorry, it was bound to happen.)


Q: What do you enjoy most about cooking?
A: I love the creativity, the opportunity to share a piece of me, and making people happy. As I mentioned earlier, I really do think that cooking good food for people you love is one of the best things in life. I don't know what I love more, the cooking, or the sharing; of course, one begets the other.

Q: Any favorite chefs or food celebrities? Who inspires you?
A: As a kid I was clearly inspired by my mother and my maternal grandparents. My mother was a master of "doctoring up." She was a working mom of three, so dinner had to be prepared quickly. I remember watching her take otherwise mundane ingredients and creating great homey dishes. My grandmother inspired me with great rustic old-school dishes like sauerkraut and pork and spaghetti. Not surprisingly, those are two meals that I could eat for the rest of my life. My grandfather was the grilling inspiration. I remember spending innumerable hours out in his backyard watching him grill. My favorite was his barbecued chicken and, ironically, that's my favorite thing to barbecue. He also made killer chili, which is another favorite of mine.
These days I am inspired by Mario Batali, Michael Symon, Tyler Florence and Adam Perry Lang.

Q: What's your most memorable kitchen flop ever?
A: Shrimp! I know this is foodie blasphemy, but I don't like seafood. I love fish, but like I often say, "If it comes in a shell and it's not an egg, I ain't eatin' it." I also tell my daughters that that's why I could never be a chef. A chef who didn't like seafood wouldn't last very long.
Very early in our marriage I decided I would try my hand at shrimp. My wife likes it and I saw it as an opportunity to learn, and of course also as an effort to impress her. Well, let's just say that the results were far less than impressive. I didn't know you had to de-vein the shrimp first. Big mistake! I have only cooked shellfish one other time since.

Q: What gives you the most trouble in the kitchen?
A: Baking is a skill that I avoid because it intimidates me for some reason. I really need to work on that. Oh, and I also clearly need to work on my seafood skills. I ate a fried shrimp recently, so it's a start.

Q: Give us one of your favorite kitchen tips that you wish you'd always known.
A: Did you know that there are little tabs on the ends of the aluminum foil box that keeps the roll from popping out? Yep! Check it out and thank me later.
_______________________________________

Thanks for being a sport and answering our questions, John! May your pantry always be stocked with onions and garlic (he panics when he's out of them).
If you want to know more about John, head over to his blog, Patio Daddio BBQ, where he promises "musings of barbeque, cooking, and life—served hot, fresh, and saucy."