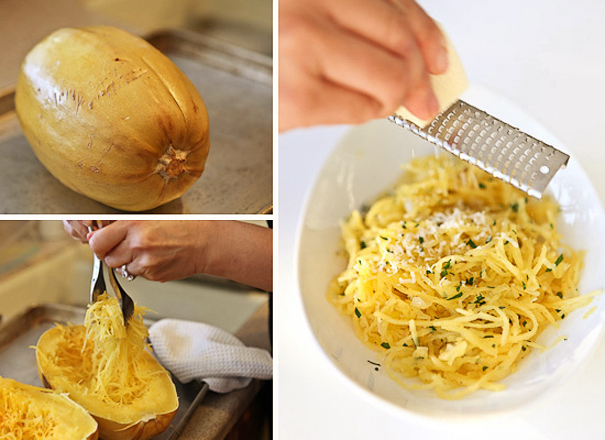 I just came back from a week of blissdom at the famous Rancho La Puerta spa in Tecate, Mexico, where they're known for their invigorating hikes and healthy, low-calorie, mostly vegetarian gourmet meals. It's a place where you go to recharge, restore and get back in touch with how wonderful nourishing food tastes and feels.
Don't get me wrong, I missed my meats like crazy (a few of my co-conspirators and I snuck out for a beer and taco run … twice).
Since I've been home, I've been trying to keep a little of that Rancho La Puerta experience with me, and I'm specifically talking about enjoying healthy vegetarian dishes.
A spaghetti squash is a pretty intimidating pain. It's large, heavy and when uncooked, you'd need a hack saw to pierce through its thick skin. But pop that baby in a 375F oven for 40 minutes to 1 hour (until you can easily pierce it with a paring knife) and it will look like this: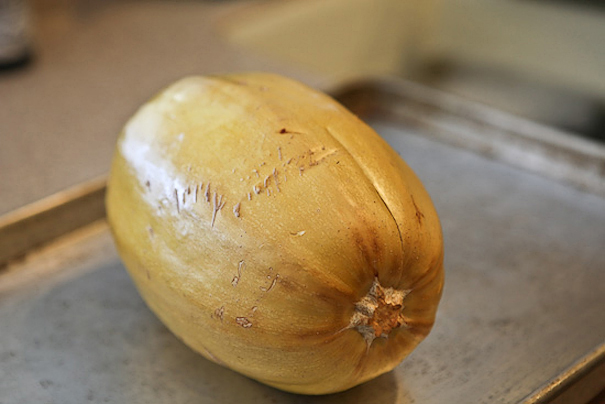 Grab knife and cut it all the way around: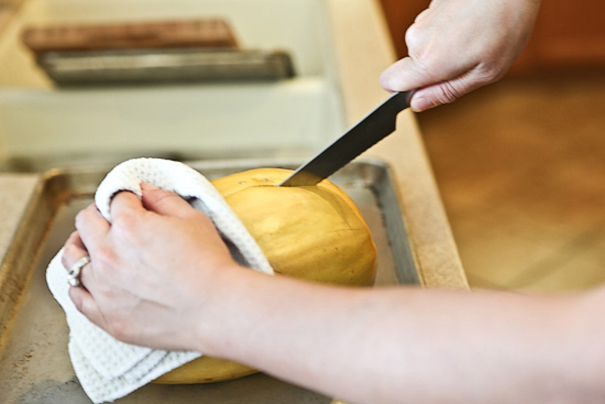 Then open it up: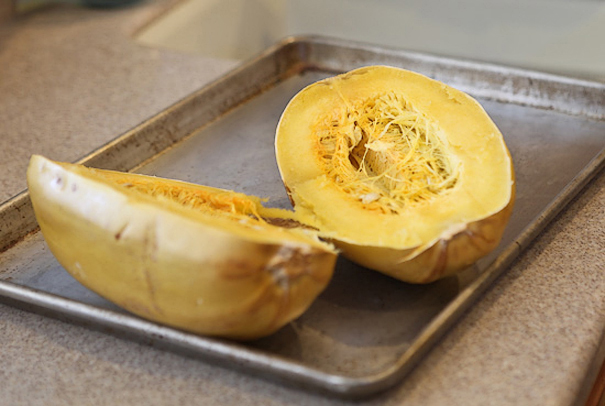 Scoop out the seeds: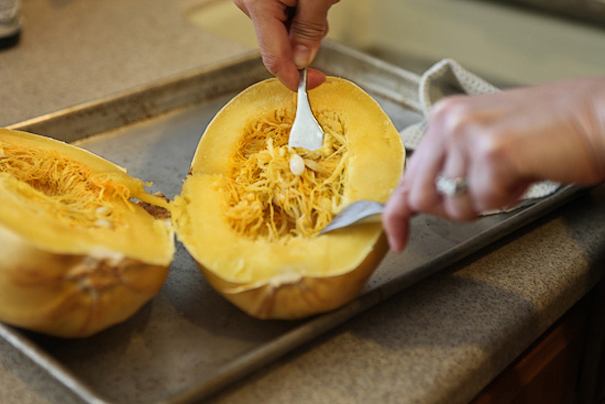 Then use two forks to lift the strands out: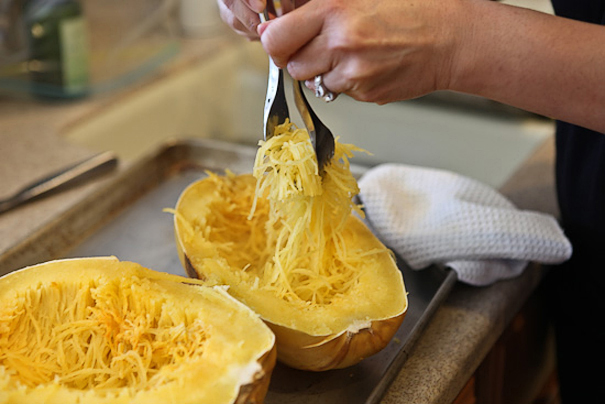 Oops. I must've forgotten to take off the sticker on the squash: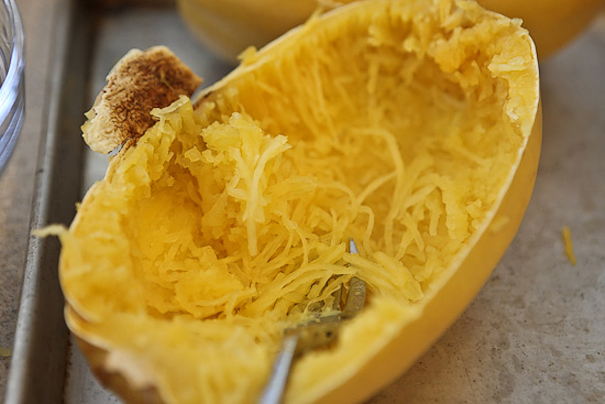 Gently scrape until all the squash is gone:



And now you've got a mound of golden, tender strands, ready to do whatever you please.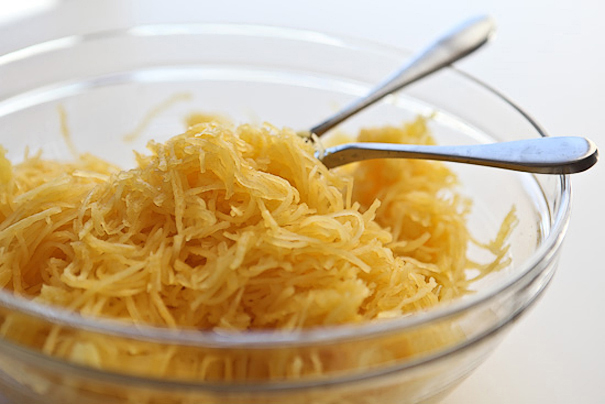 You can simply toss it with a little bit of butter or olive oil, and season with salt and pepper.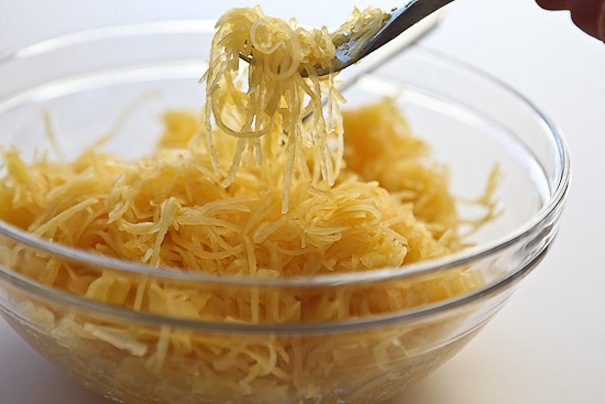 Or, you can sauté some chopped onions until softened in a bit of olive oil. Then add the spaghetti squash, season with salt, minced parsley, a quick squeeze of lemon and just toss until warmed through.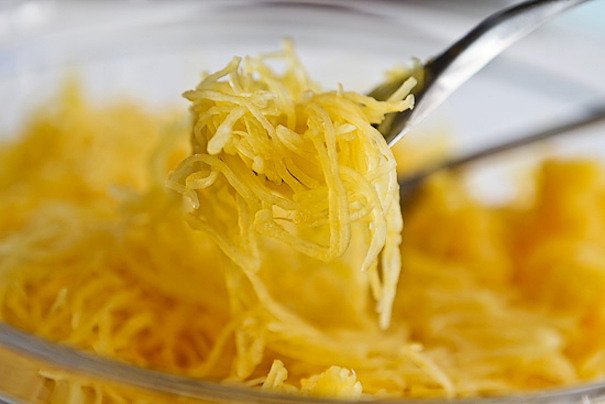 Add just a sprinkling of grated cheese, and feel good knowing that you're doing good for your body.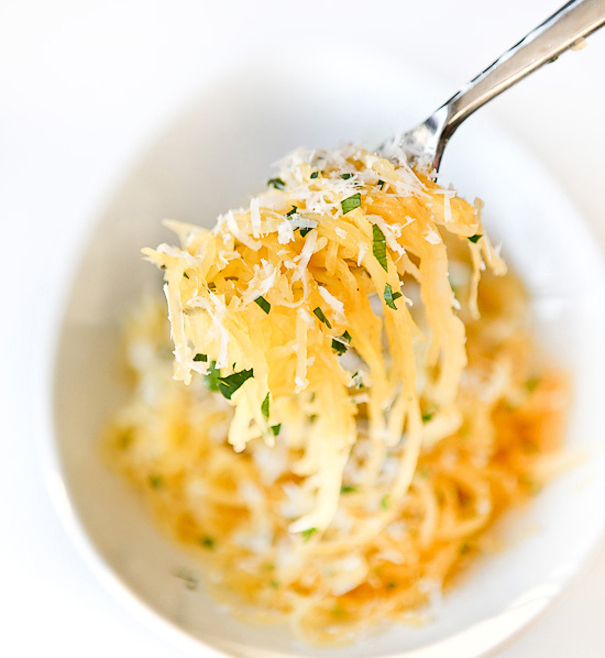 _______________________________________
Jaden Hair is a food writer, television personality, and food photographer based in Tampa Bay, Florida. Find more of her recipes on her blog, Steamy Kitchen, where you can also read more about Jaden's new book, The Steamy Kitchen Cookbook, and the rave reviews it's received!