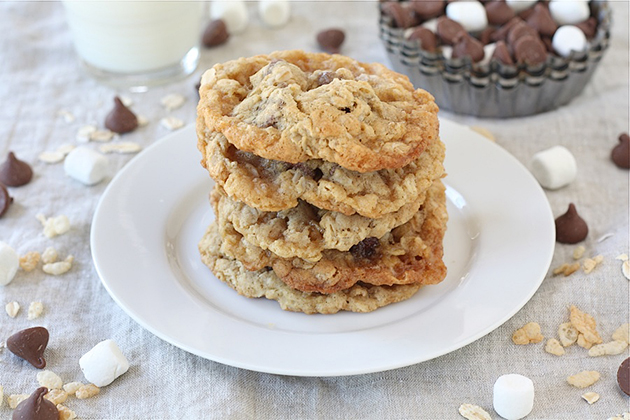 It is no secret that I have an obsession with cookies. We have over 100 cookie recipes on our food blog. I love baking, eating, and sharing cookies. They make me happy. I told myself I wasn't going to bake any cookies this week because it is so hot outside. I didn't want to turn the oven on to heat up the house, but I was browsing Tasty Kitchen and came across Aimee's recipe for Toffee Crunch Cookies. I knew I was in trouble. The cookies are loaded with oats, crisp rice cereal, marshmallows, and chocolate chips. All of my favorites in one cookie! I jumped out of my chair and turned the oven on. Sorry summer heat, my love for cookies always comes first.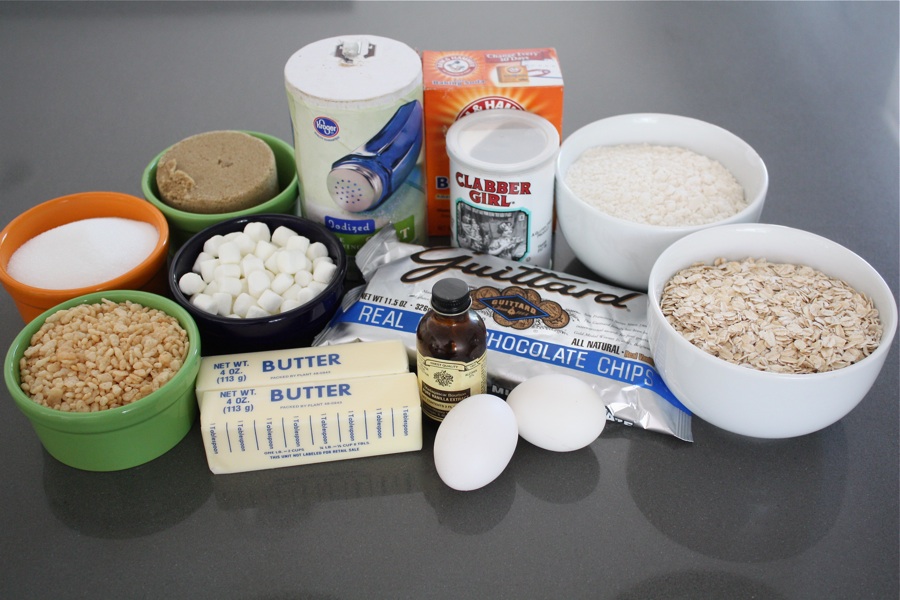 To make the cookies you will need: butter, granulated sugar, brown sugar, eggs, vanilla extract, flour, baking soda, baking powder, oats, crispy rice cereal, milk chocolate chips, and mini marshmallows.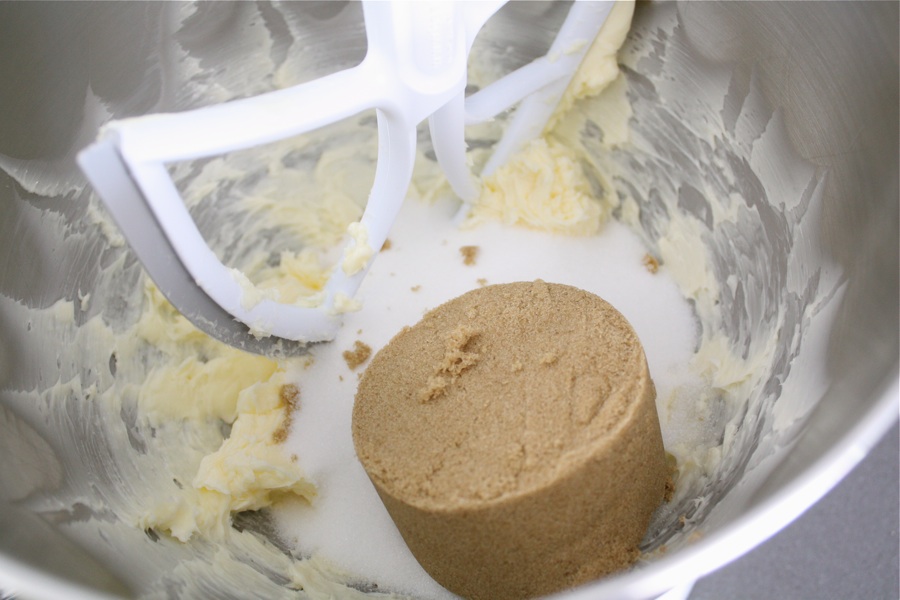 Combine butter and sugars in a large mixing bowl.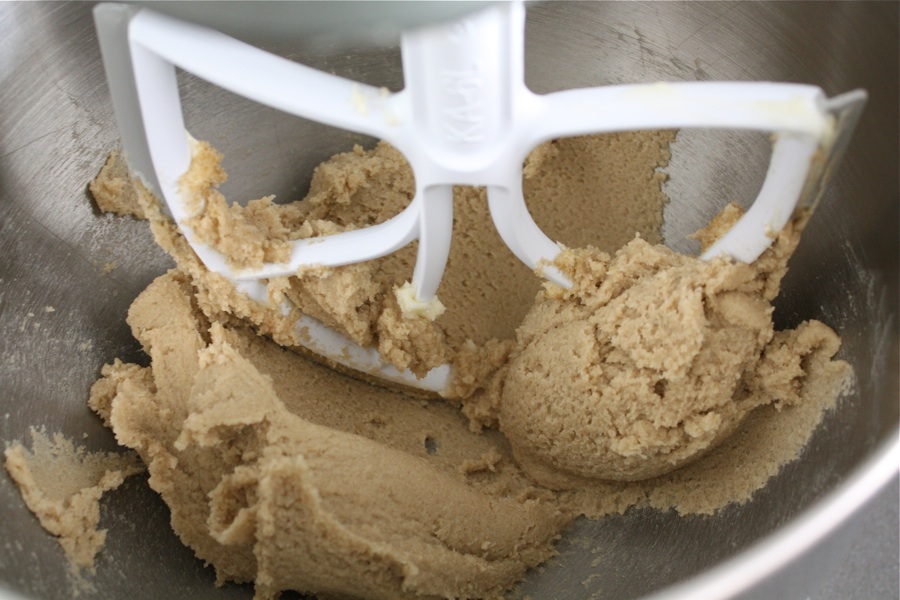 Mix until butter and sugars are creamy and smooth.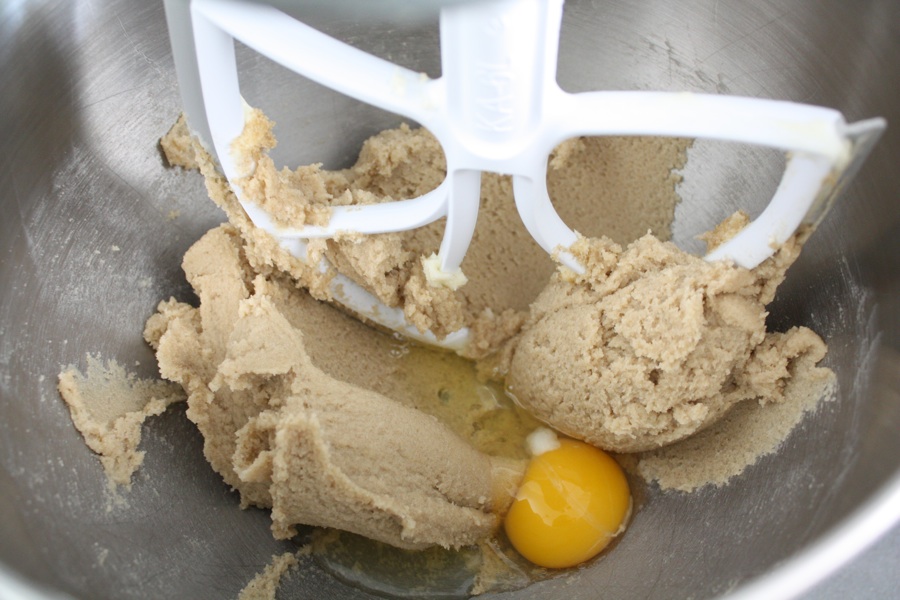 Add eggs, one at a time and mix until combined.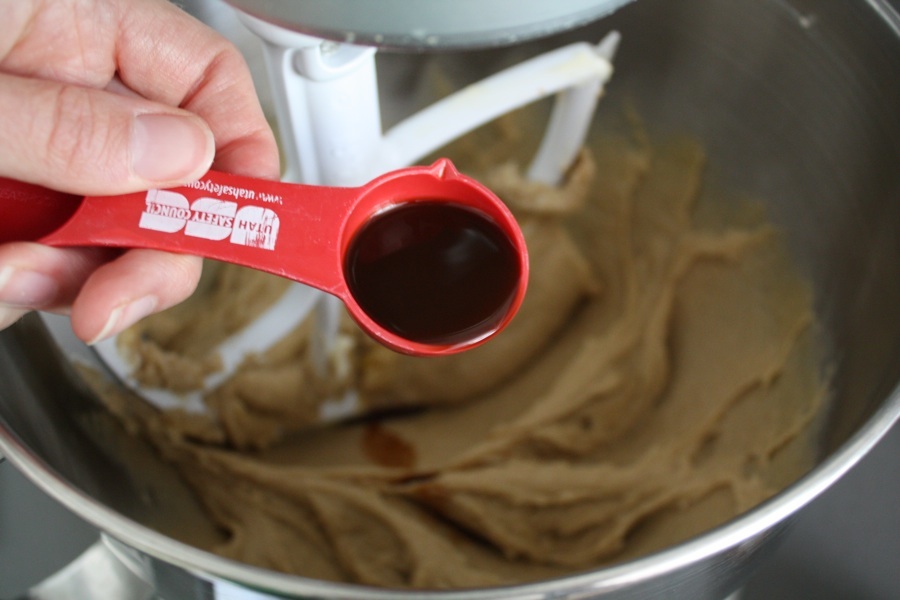 Add in the vanilla extract.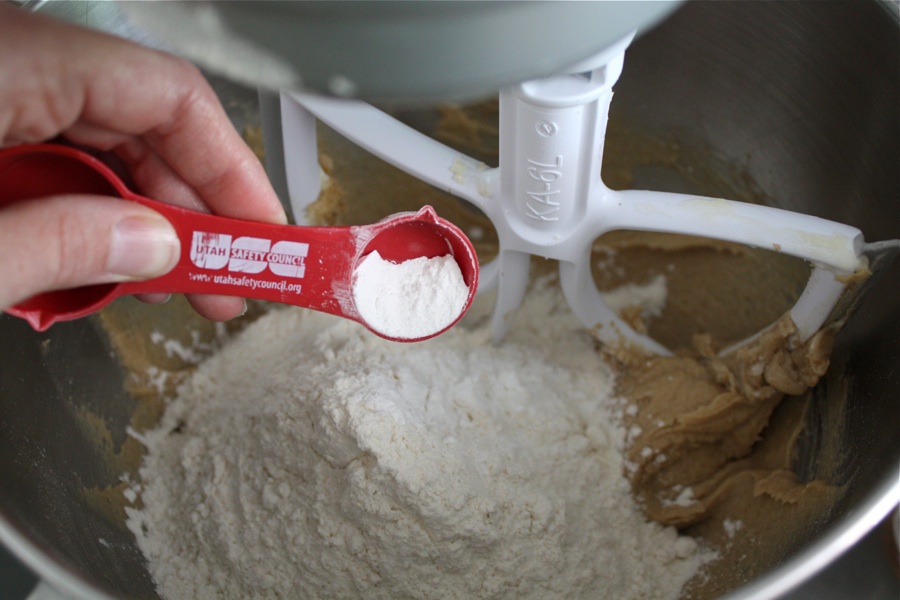 Add the flour, baking soda, and baking powder.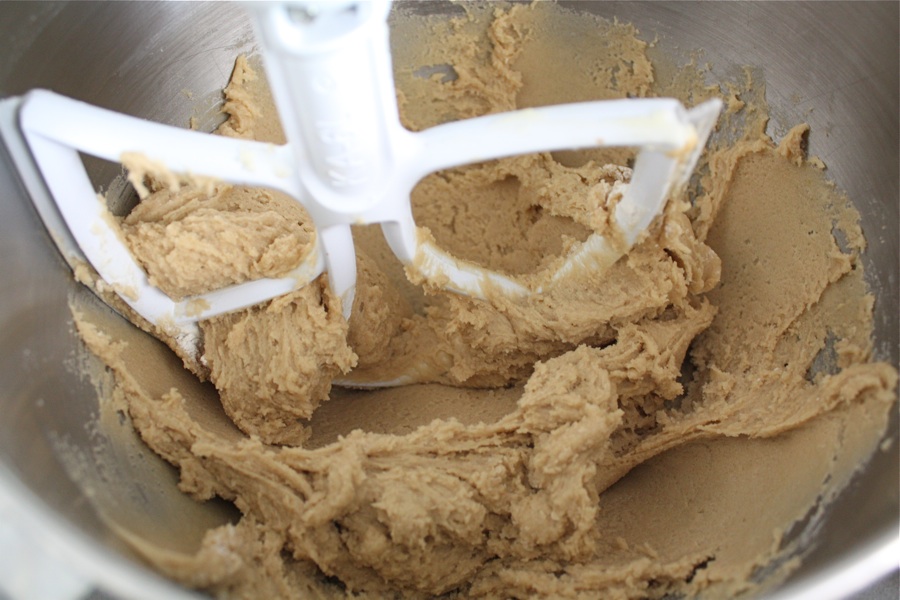 Slowly mix the dry ingredients into the wet ingredients.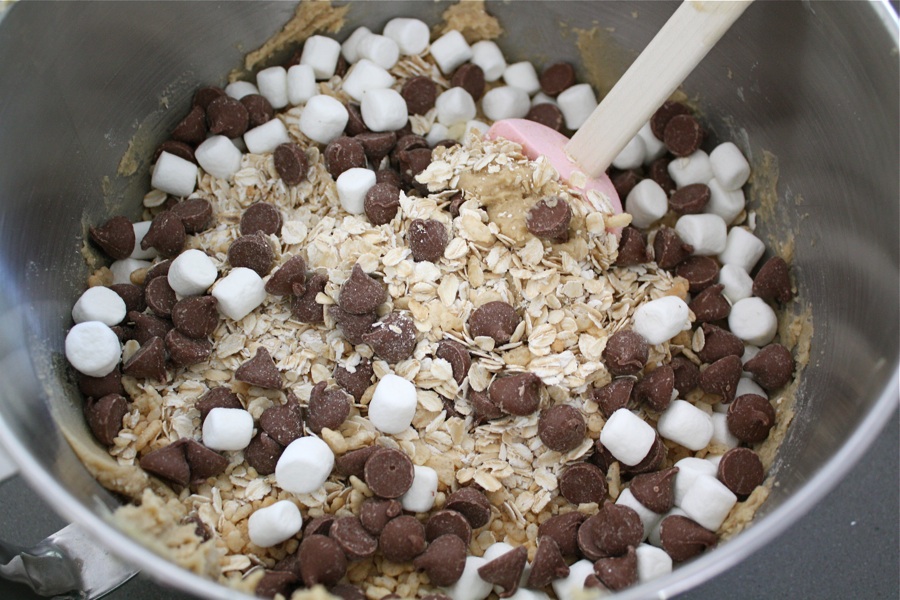 Fold in the oats, crispy rice cereal, chocolate chips, and mini marshmallows.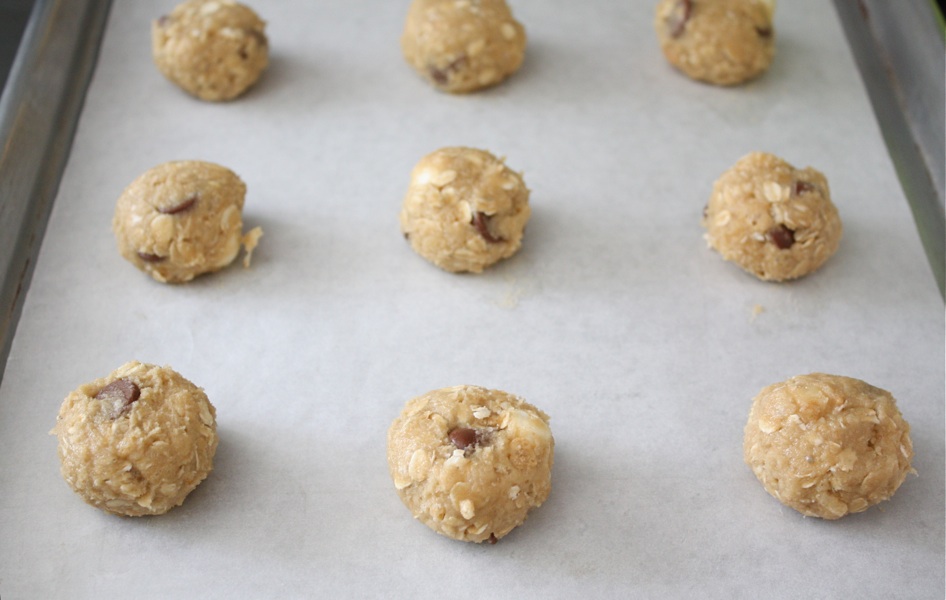 Form cookie dough into rounded tablespoons and place on parchment-lined baking sheets, about 2 inches apart.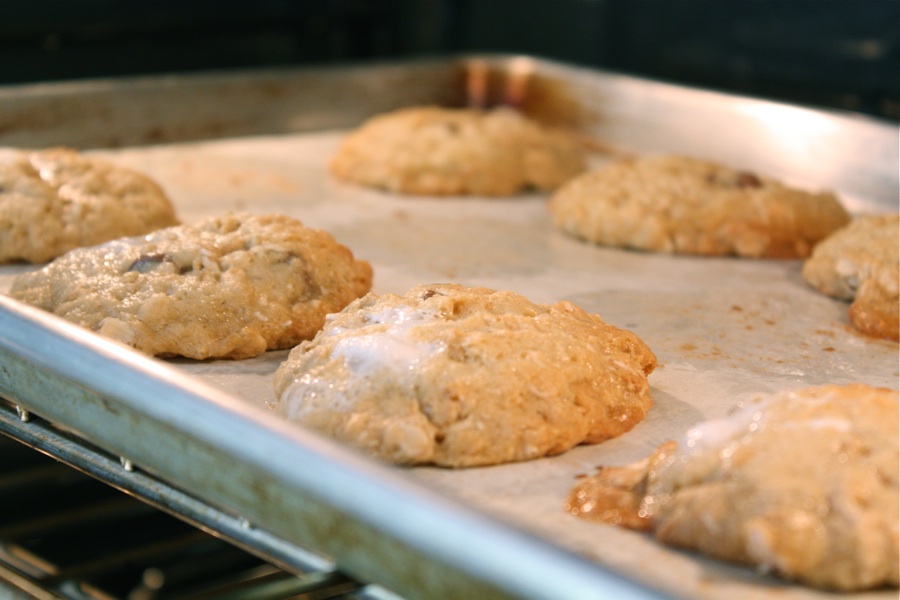 Bake in a 350ºF oven for 10-12 minutes.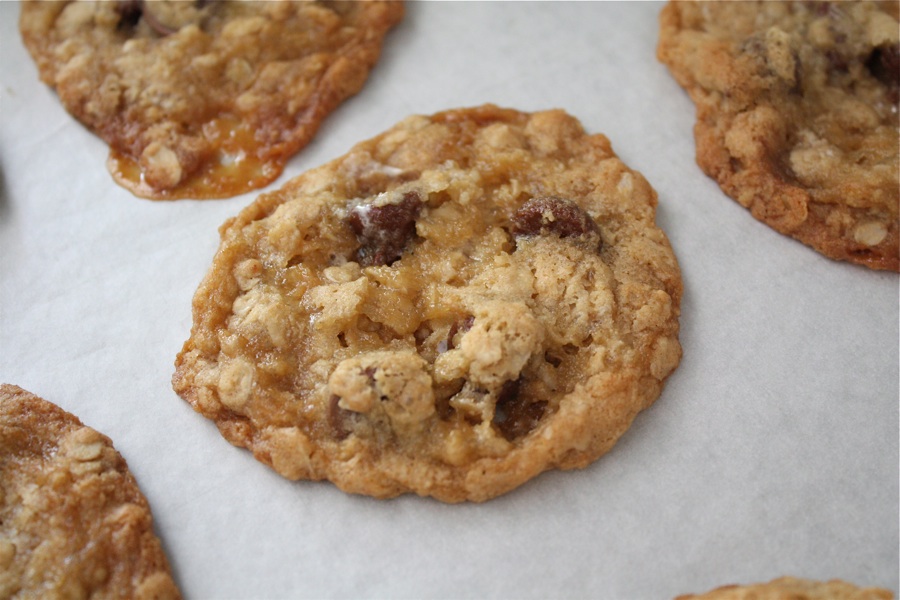 Let cookies cool on the parchment paper for about 5 minutes.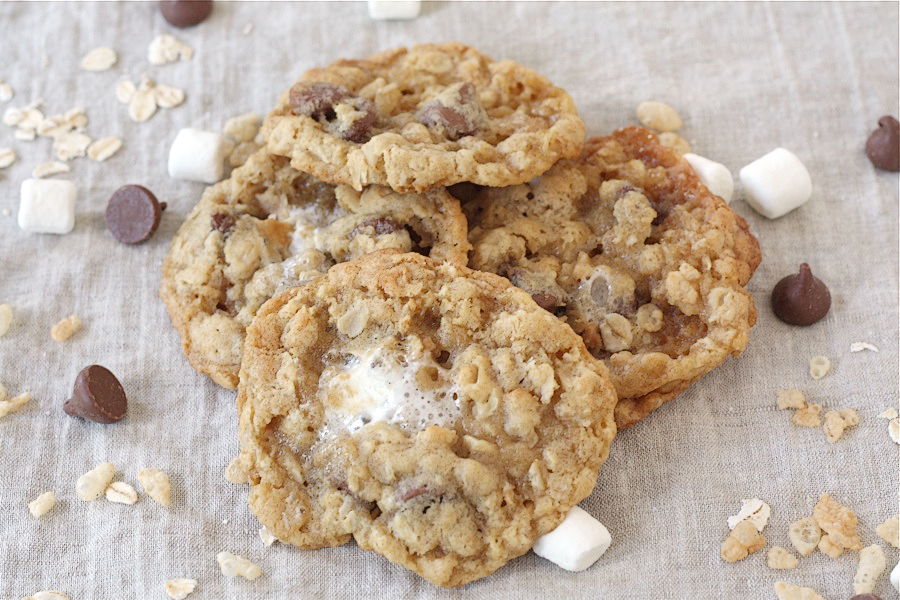 I am so glad I turned on the oven to make these cookies. They are insanely delicious. The marshmallows melt while baking, creating a sweet chewy cookie. The cookies kind of taste like a rice crispy treat, but with oats and chocolate chips … and in cookie form.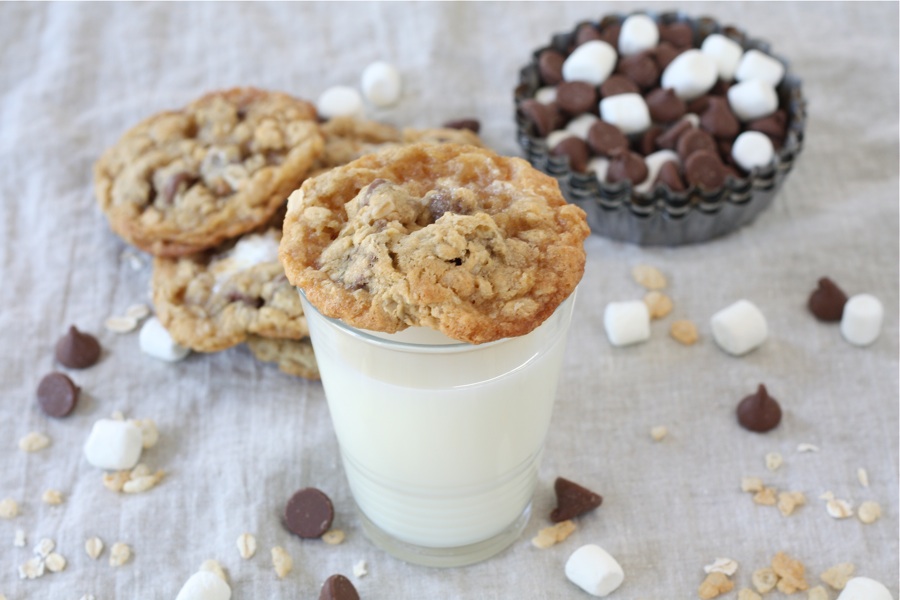 If you are looking for a new cookie recipe to bake, I highly recommend these Toffee Crunch Cookies. I am a cookie connoisseur and I give these cookies two big thumbs up. Thanks Aimee for sharing your wonderful cookie recipe. Make sure you check out Amiee's blog, Shugary Sweets for other tasty recipes. 
Printable Recipe
See post on Shugary Sweets's site!
Description
Chewy, crunchy, and chocolate goodness all in one bite!
Ingredients
2 sticks Butter, Softened
1 cup Granulated Sugar
1 cup Brown Sugar
2 whole Eggs
1 Tablespoon Vanilla Extract
2 cups Flour
½ teaspoons Baking Soda
1 teaspoon Baking Powder
2 cups Quick Oats
1 cup Crispy Rice Cereal
1-¼ cup Milk Chocolate Morsels
1 cup Mini Marshmallows
Preparation Instructions
Beat butter with sugars. Add eggs one at a time, then add vanilla. Beat in flour, baking soda and baking powder. Fold in oats, cereal, morsels and marshmallows.
Drop by 1-2 tablespoonfuls onto a parchment-lined cookie sheet. Bake in a 350ºF oven for 10-12 minutes. Enjoy!


_______________________________________
Maria and her husband Josh (who she affectionately refers to as her "dough boy") blog at Two Peas and Their Pod. They've been featured on Saveur, Eatocracy, Gourmet Live, Glamour, and the Los Angeles Times, to name just a few. We're so glad to have them here!