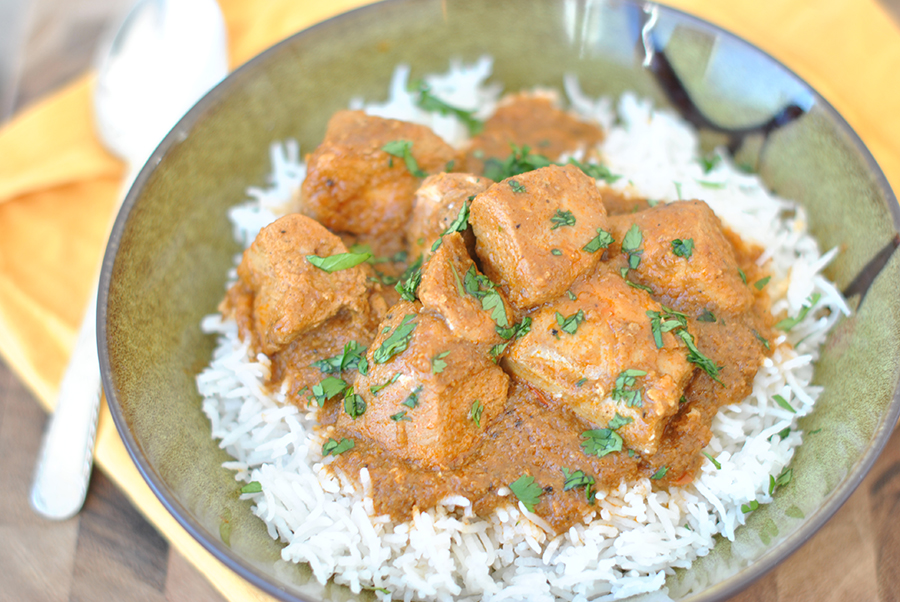 Two weeks ago my husband and I moved into a new apartment in Manhattan. We love everything about our new place, but (there's always a "but") the kitchen is tiny. I mean really tiny. I have about two square feet of counter space and I can't open my oven and dishwasher at the same time. But I loved the rest of the apartment so much, I told myself it would be okay. My friends and fellow cooks reassured me that sometimes the best food comes out of small kitchens and I would find a way to make it work. And I did.
Four days later my oven broke and it's been out for nearly a week now. As my Nanny always says, "you just have to make do and mend." But to tell you the truth, I've hardly missed my oven. I've made some delicious stove top meals (the cook top still works) and of course my slow cooker has been working overtime.
This recipe called out to me because I love anything with coconut milk in it. And my husband is a curry fanatic. This Slow Cooker Coconut Chicken Curry was everything Ayalla (Tasty Kitchen member saltandpaprika) said it would be: easy to prepare, delicious and "mild but complex with deep flavors." This recipe gets two big thumbs up from me. I'll definitely be making it again.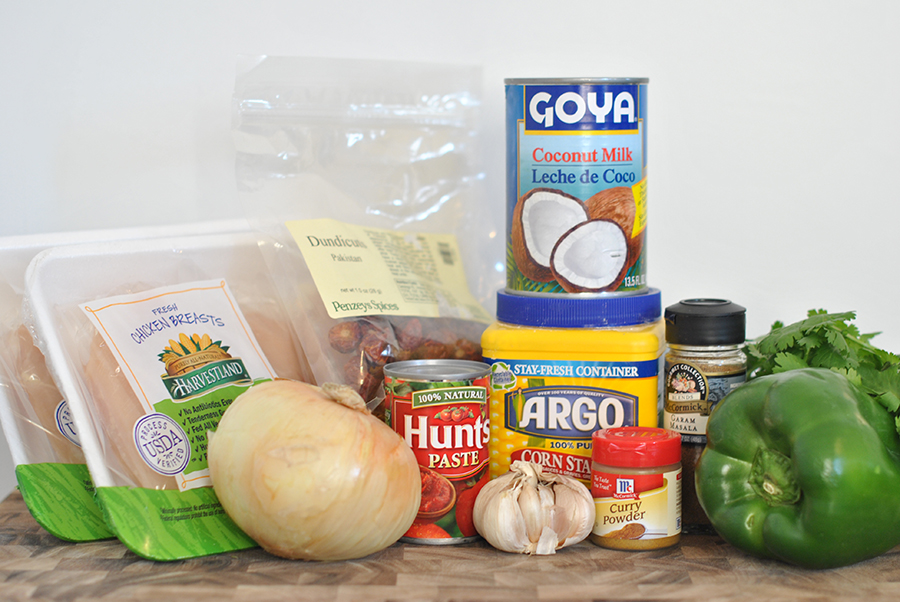 The recipe calls for chicken, onion, garlic, bell pepper, tomato paste, coconut milk, curry powder, garam masala, optional red chili peppers, and cornstarch. Click the link at the end of this post for the printable recipe with all the measurements.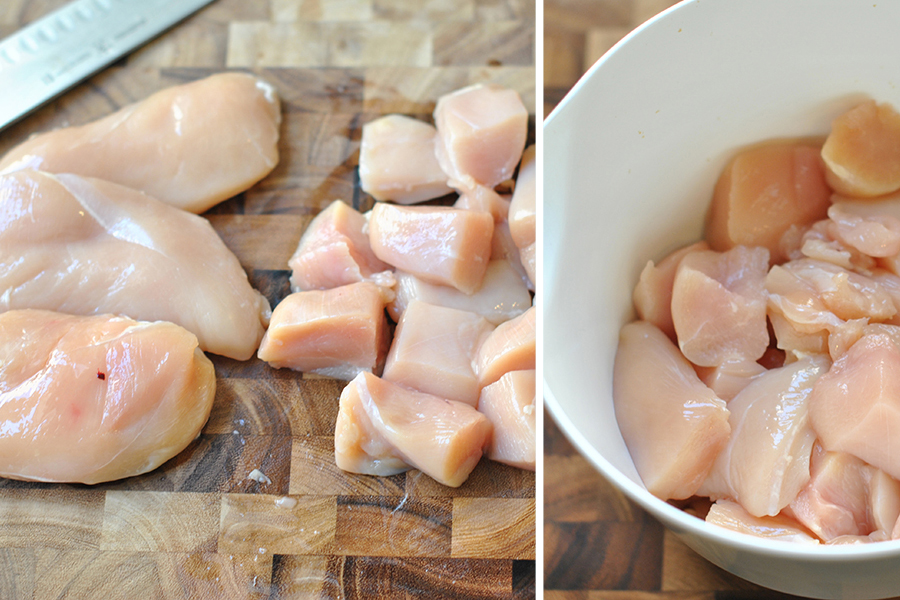 Start by cutting your chicken breasts into large cubes.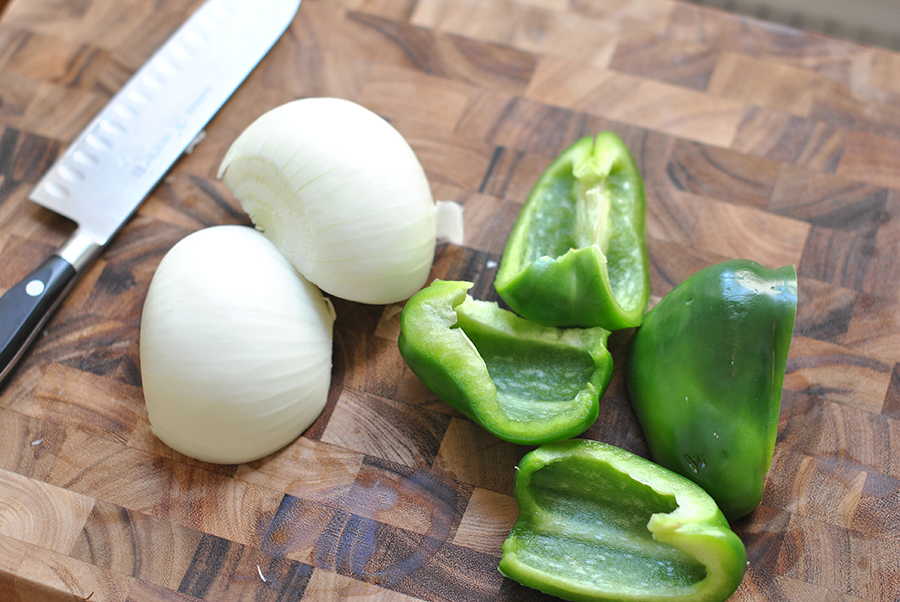 Cut your onion in half and remove the skin, then cut the green peppers into quarters.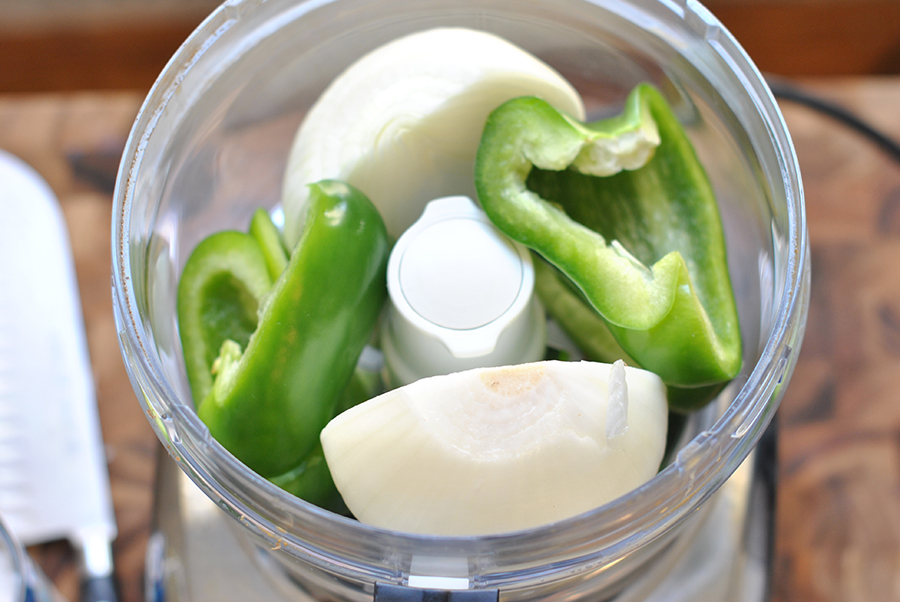 Place the onion and pepper into the food processor.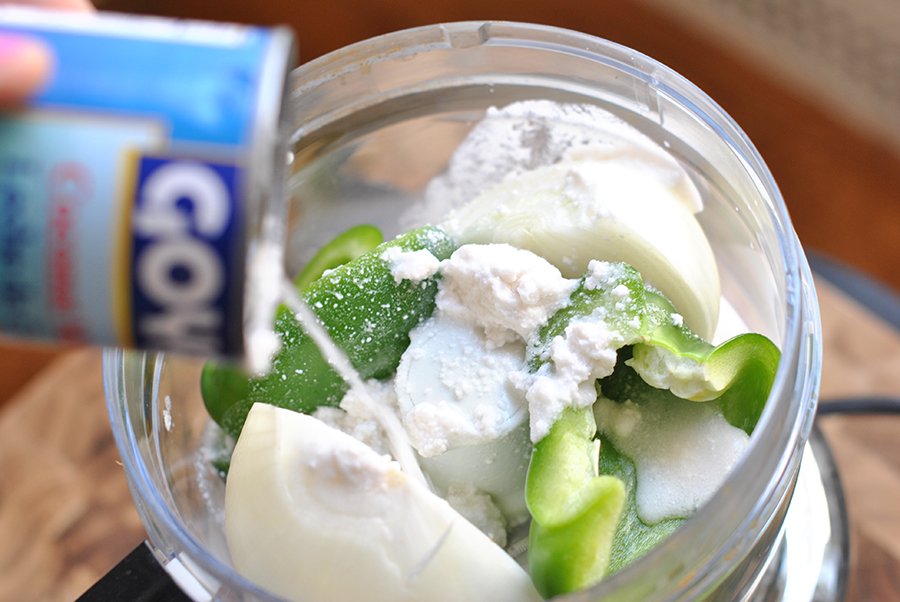 Then add the coconut milk …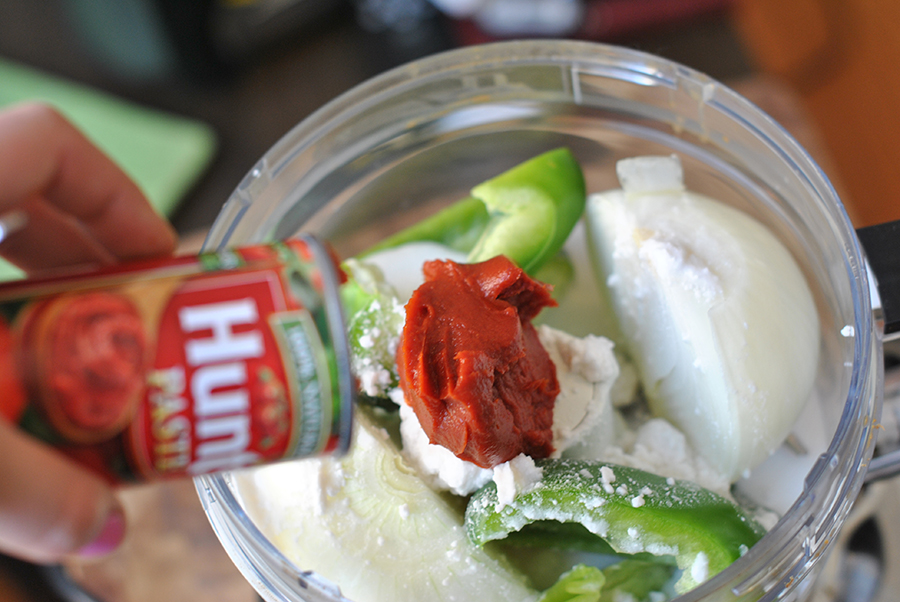 Tomato paste …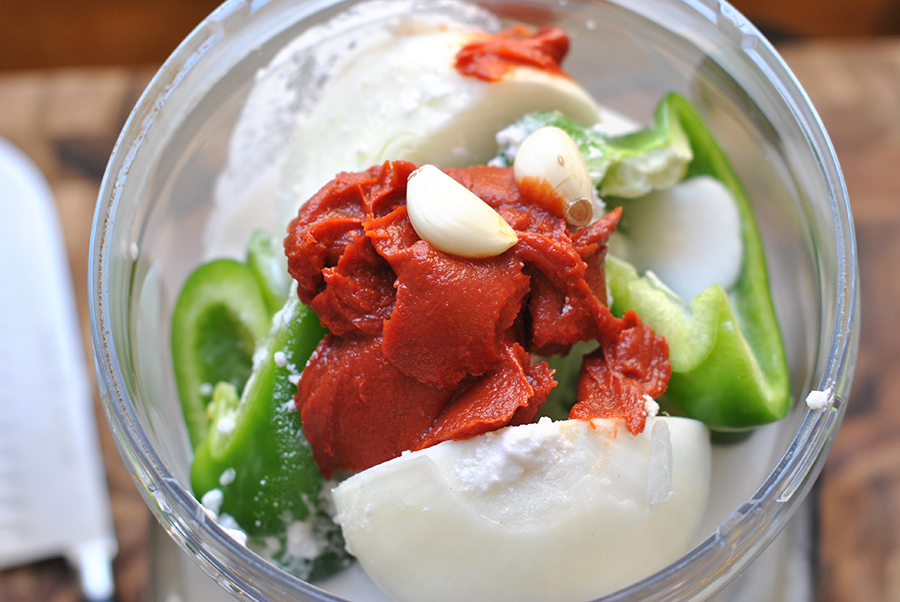 And garlic cloves. Also add the optional chilies at this time.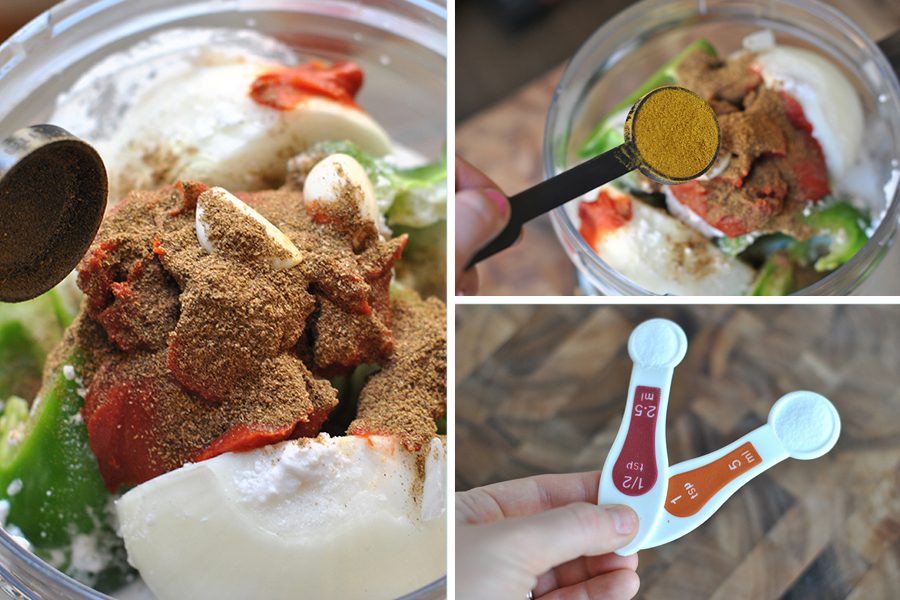 Add the garam masala, curry powder, and salt. Food process until smooth.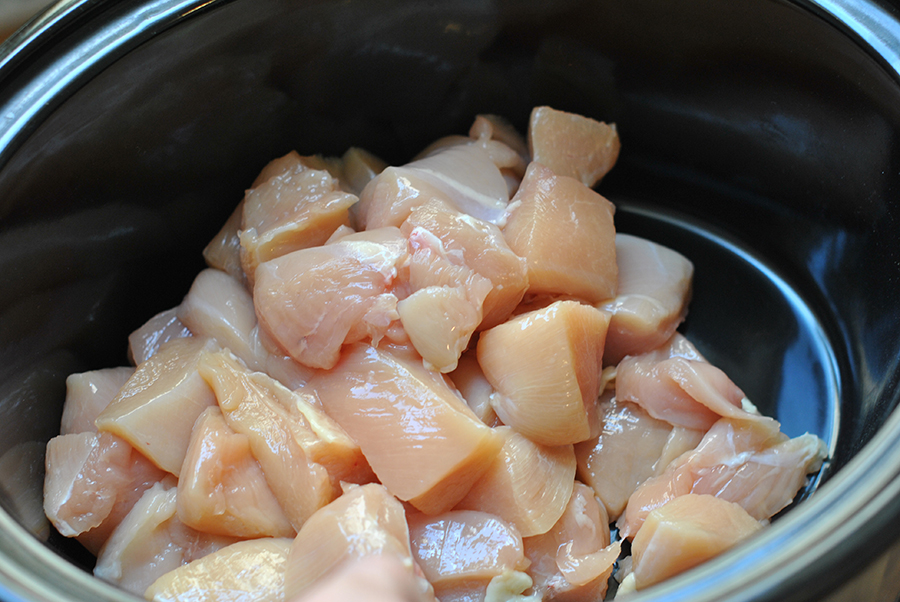 Put the chicken in the slow cooker.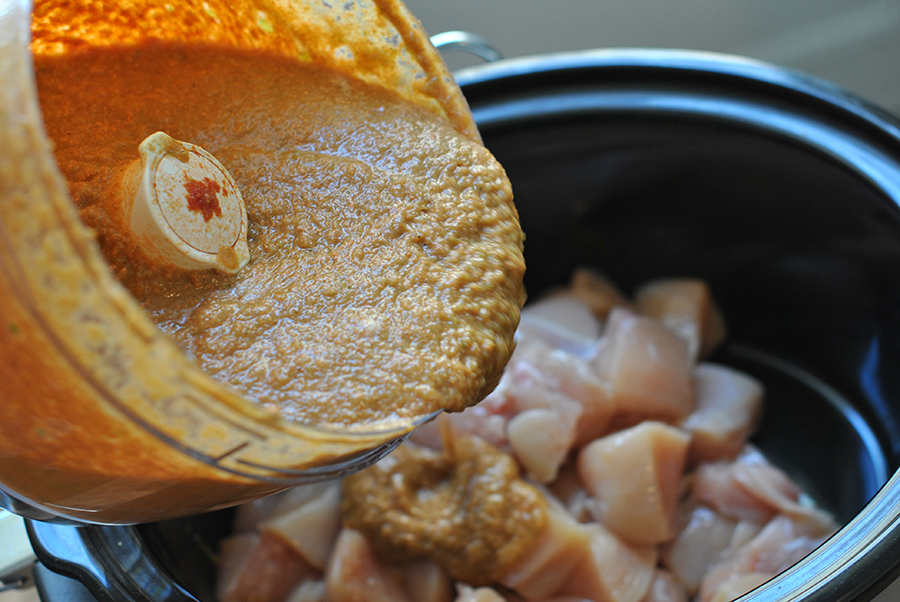 Cover with the sauce, stir to coat.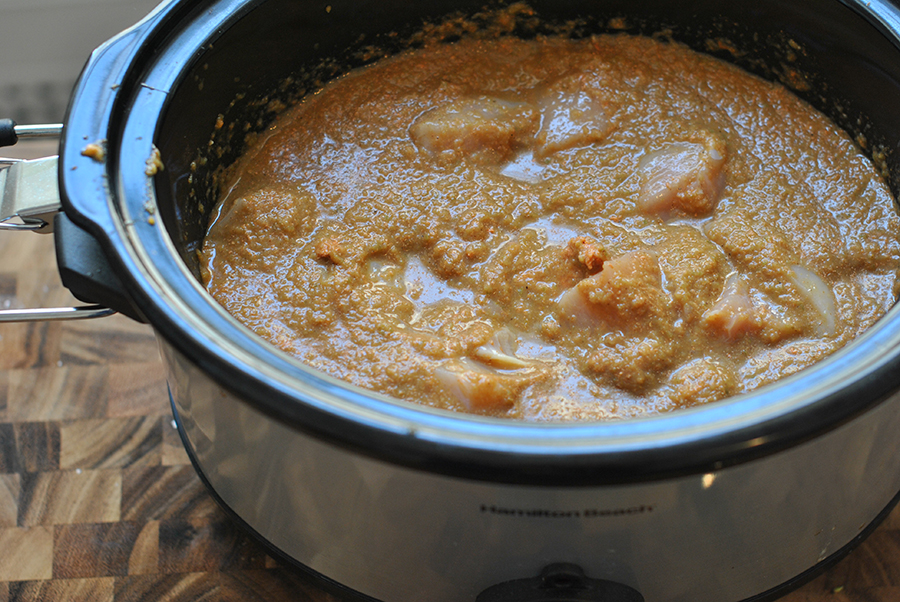 Cover and cook on low for 5 hours.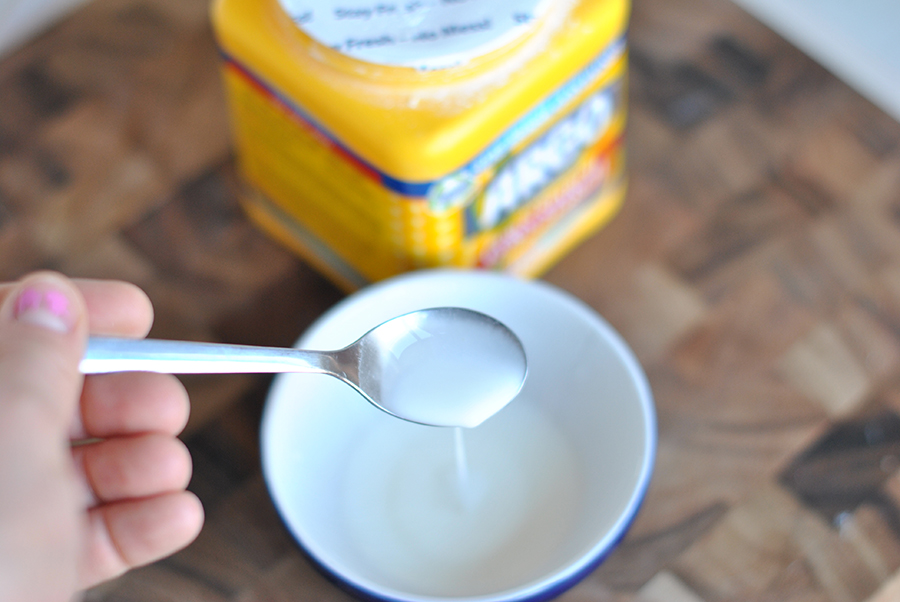 One hour before you're ready to eat, mix the water and cornstarch until the cornstarch is completely dissolved. Add to the curry and mix well. Put the lid back on the slow cooker and cook for the remaining hour.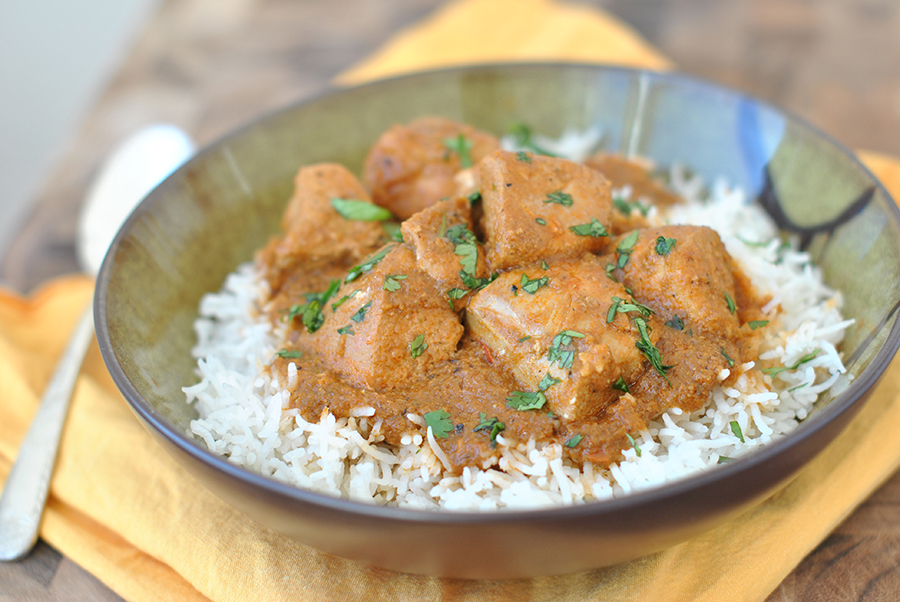 Serve with a big bowl of aromatic rice (such as jasmine or basmati) and garnish with lots of fresh, chopped cilantro.
This will keep for a couple days and is even better the day after!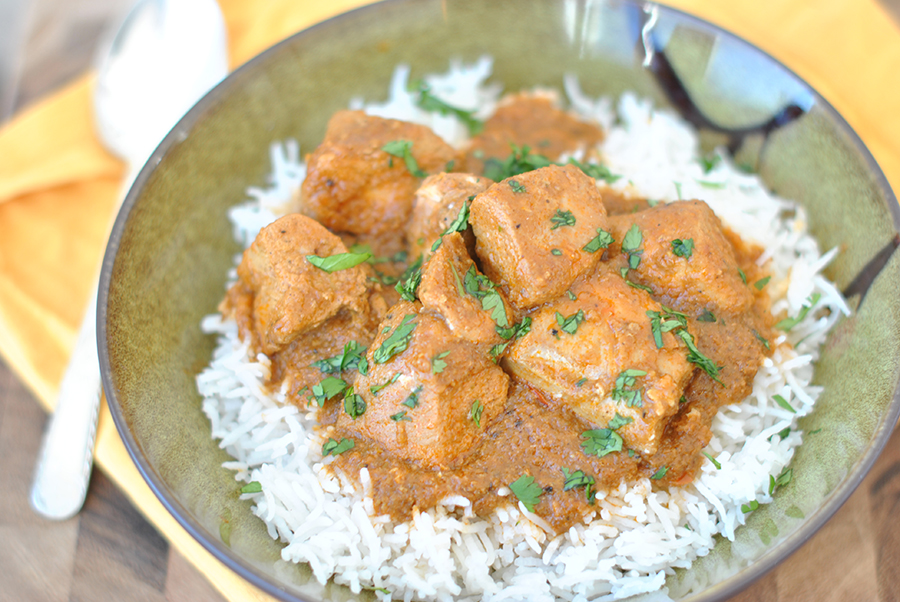 Thank you, Ayalla, for this wonderful recipe. Ayalla Weiss-Tremblay is the cook behind the Canadian food blog, Salt and Paprika. She's a wife, mother, administrator and an excellent cook! Stop by her blog to see what's she's cooking up this week!
Printable Recipe
See post on saltandpaprika's site!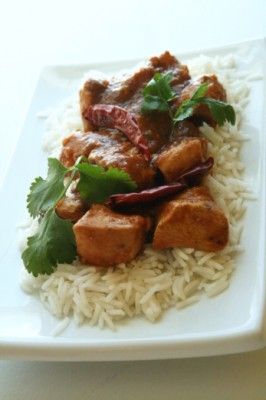 Description
This delicious chicken curry recipe is dairy-free, relatively low fat (no butter, cream or heavy yogurt!) and definitely hassle free. It couldn't be easier to prepare. All the ingredients except the chicken are pulverized to form a creamy sauce in the food processor and poured over the chicken. Done!
The taste is the antithesis to the ease preparation. Mild but complex and deep with flavour. It is exceptionally yummy!
Ingredients
2 pounds, 3-⅓ ounces, weight Boneless Skinless Chicken Breast, Cut Into Large Cubes
1 whole Onion, Peeled And Halved
2 cloves Garlic, Peeled
1 whole Small Green Bell Pepper, Seeded And Quartered
1 can (156ml Can) Tomato Paste
1 can (about 400ml Can) Coconut Milk
1-½ teaspoon Salt
1 Tablespoon Curry Powder
1 Tablespoon Garam Masala (Indian Spice Mix)
2 whole Dry Red Chili Peppers (optional For Extra Heat))
2 Tablespoons Water
1-½ Tablespoon Cornstarch
1 bunch Coriander (optional, For Decoration)
Preparation Instructions
1. Place chicken cubes inside the slow cooker.
2. Place therest of the ingredients (except chili peppers, cornstarch, water and coriander) in a food processor bowl and process together until the mix is smooth(ish). Pour sauce mix on top of the chicken, mix well, add hot peppers if using any, then close the lid. Cook on low for 6 hours.
3. An hour before serving, mix together water and cornstarch until the cornstarch is completely disolved. Add to the chicken curry and mix well. Place the lid back on for the rest of the cooking time.
4. Serve on top of steaming white rice, something wonderfully aromatic like jasmine or basmati rice. Decorate with lots of chopped coriander. Inhale. So good!


_______________________________________
Three Many Cooks is the always-entertaining food blog of Pam Anderson and her two daughters, Maggy and Sharon. Pam is a well-known and much-respected food writer and author, Maggy is a "hippy adventurer meets 1950s housewife," and Sharon refers to herself as a recovering food snob learning to survive on a graduate student's budget. Theirs is a strong relationship both inside and outside the kitchen, and it shows in the food they create and the stories they tell.