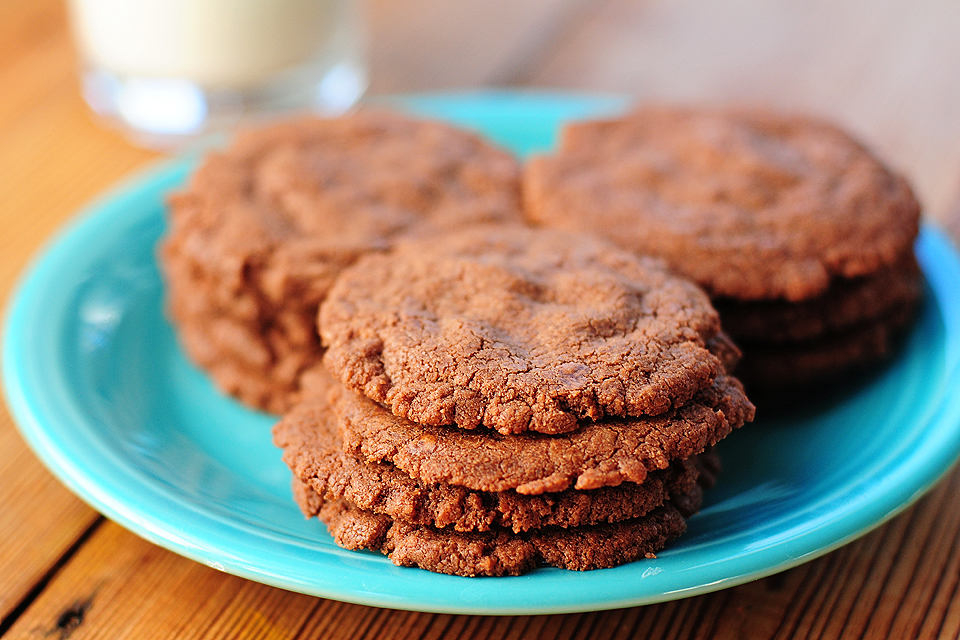 Who says great recipes have to have a gazillion ingredients, with complicated a process? Not me. Simple and tasty recipes are welcome any day around here. Less is best in my book. And these Nutella Cookies from Tasty Kitchen member ABusyNest are no exception. With only four ingredients, it's easy to whip up a batch these crunchy, but chewy, sweet (but not too sweet), nutty-tasting cookies. No one needs to know how easy they are. It can be our little secret.
What are we waiting for? Let's get started.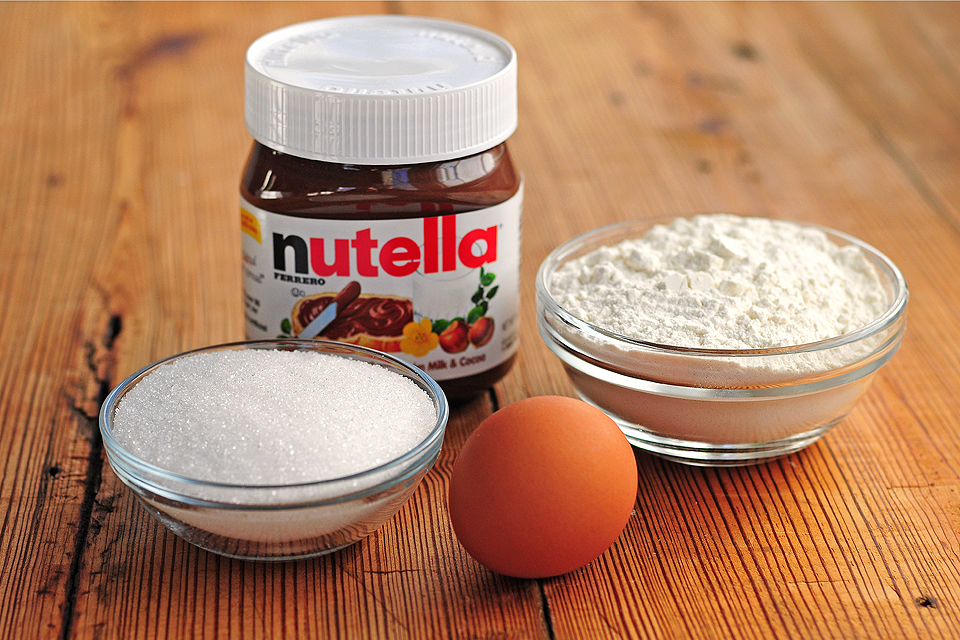 To get started you'll need sugar, an egg, flour and Nutella. That's it. Easy, huh?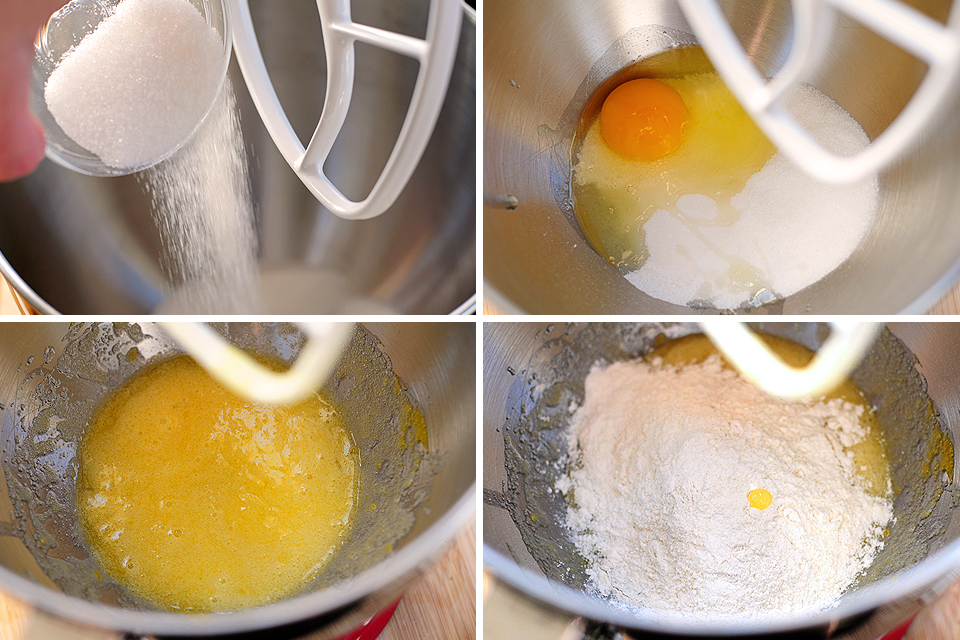 Begin by mixing together the sugar and egg. Next add in the flour.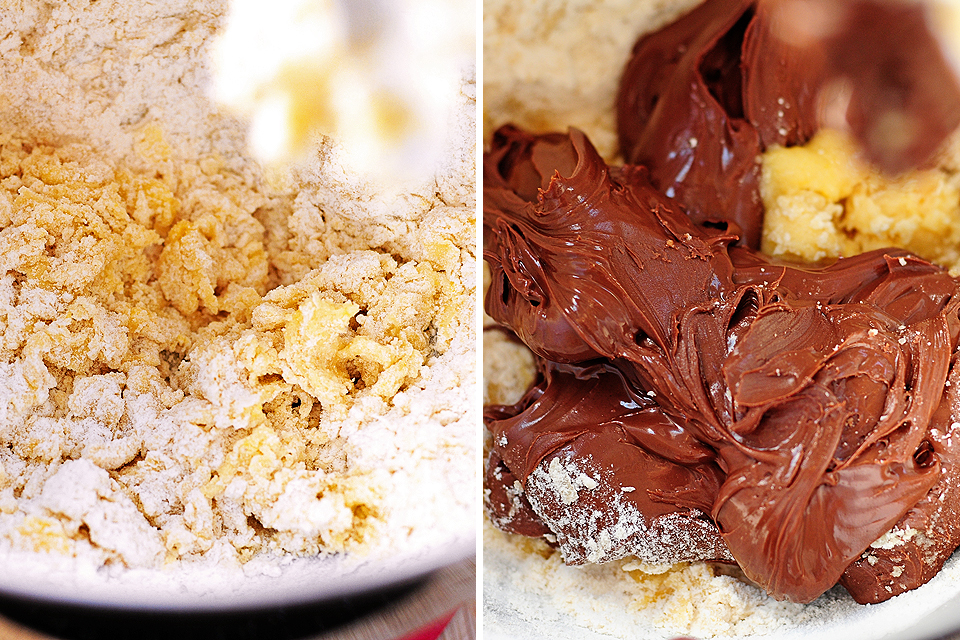 Mix together a tad. Finish up with the Nutella.
Oh Nutella, you are my friend. My sweet, sweet friend. I really like you.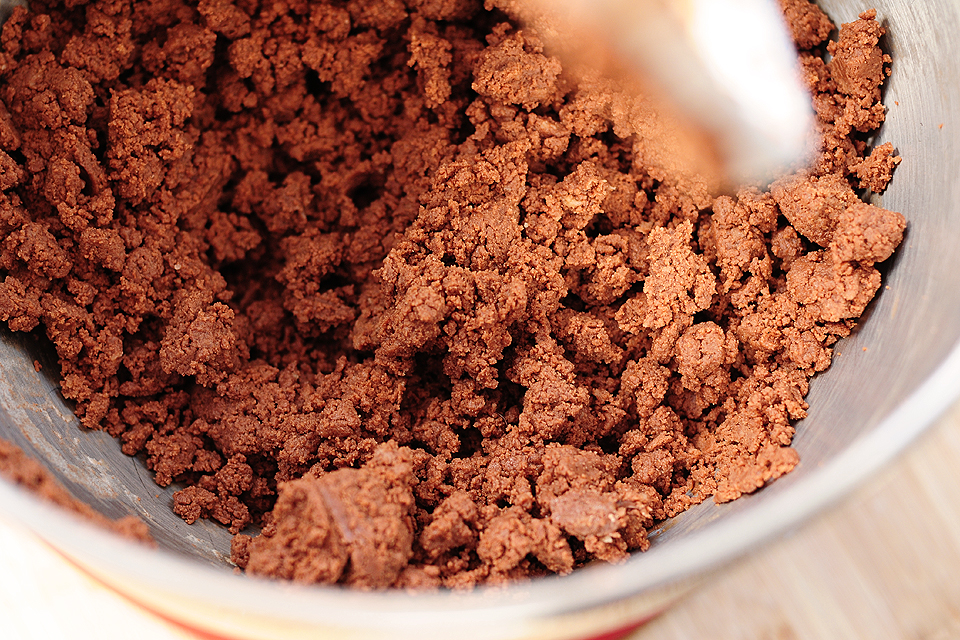 Combine well. The batter will be somewhat crumbly, like this.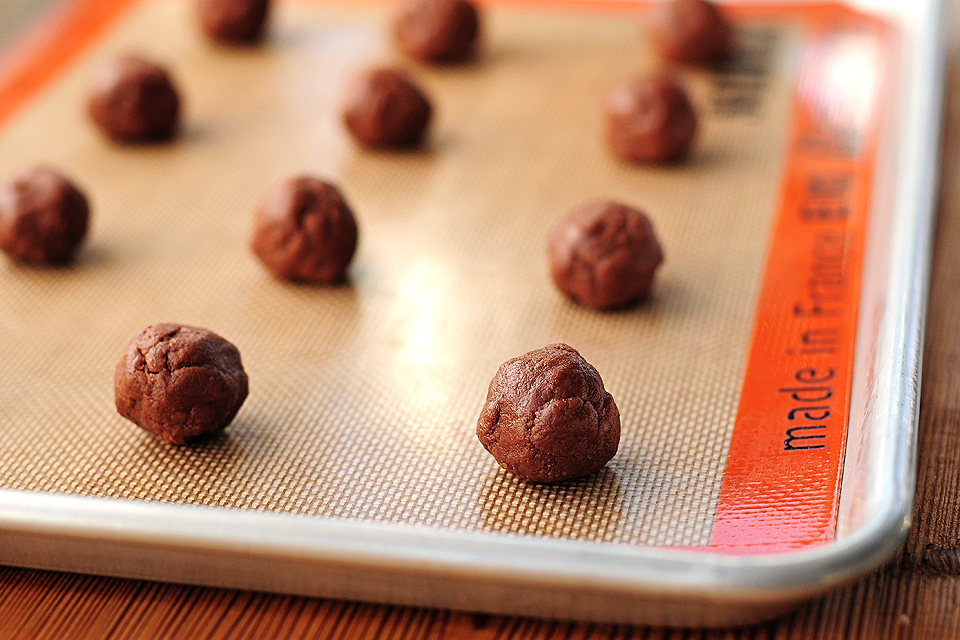 Using your hands, make approximately 1″ balls and place on a lined or greased cookie sheet.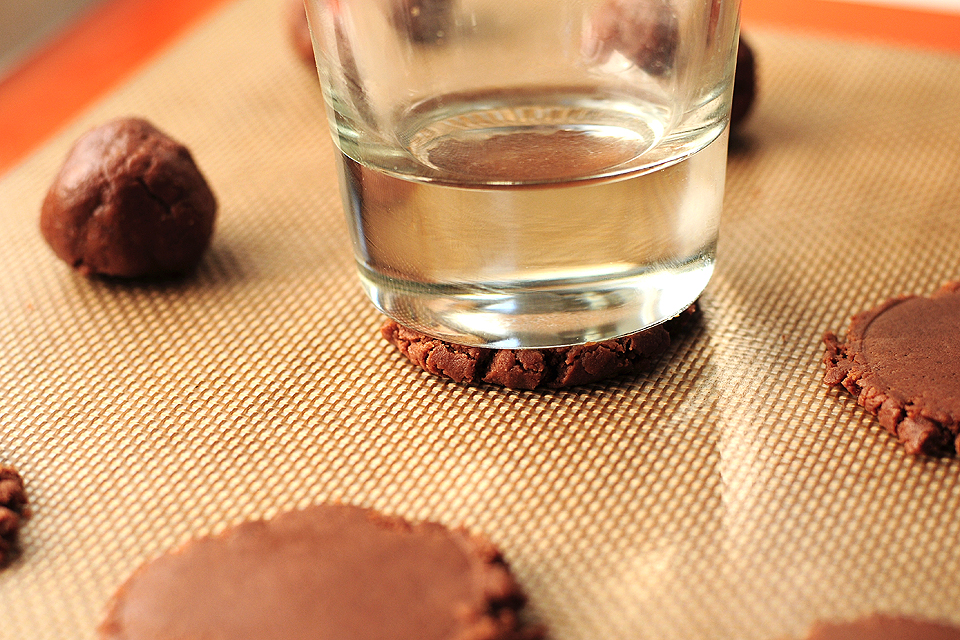 Flatten each cookie dough ball with a flat bottomed glass or your hand, if you prefer.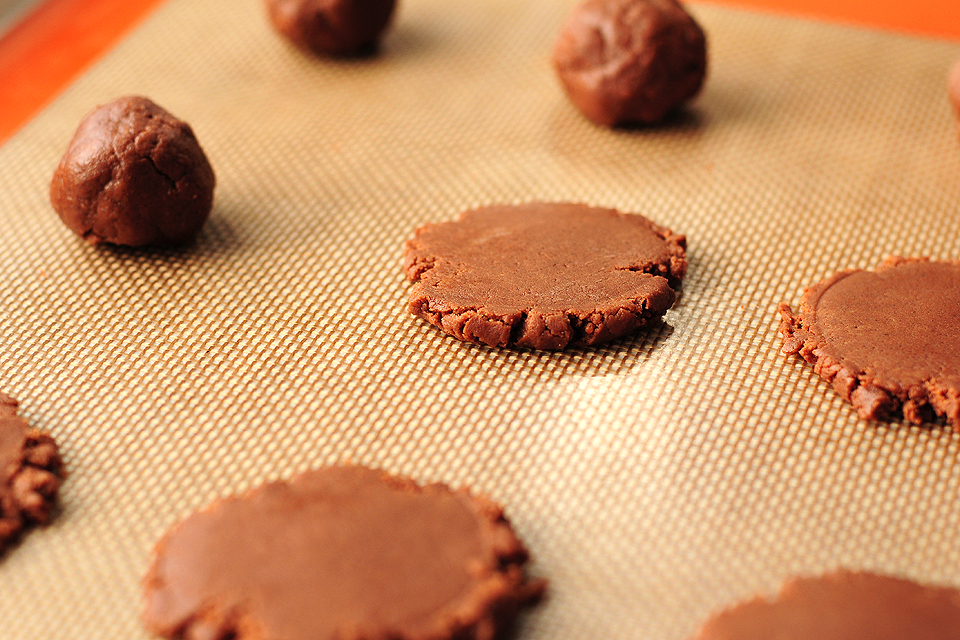 Flatten them out for a crunchy cookie, with a little bit of a chewy center, or flatten them only slightly for a chewier version.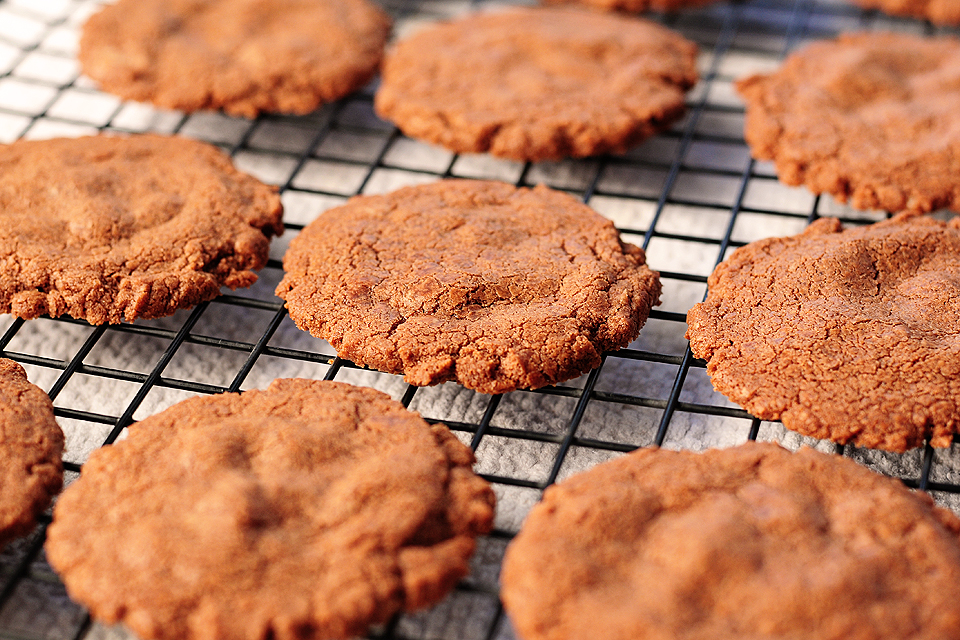 Bake at 350°F for 7-8 minutes or until set. Cool slightly, or snag one while still warm. Enjoy!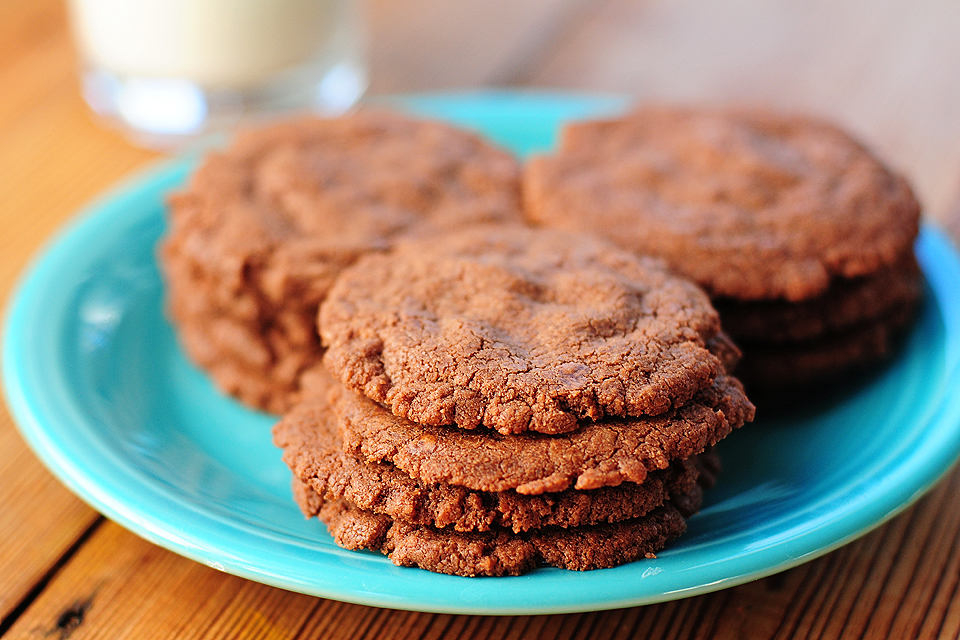 After making the batch, and seeing it quickly disappear, I realized it would've made the perfect cookie for an ice cream sandwich, or crumbled up for an ice cream topping.
Big thanks to these ladies for a simple, yet tasty recipe. Their blog, A Busy Nest, is the recipe journal of Edie (mom), Jennifer and Meredith (two sisters) and you'll find lots of great recipes in there.
Printable Recipe
See post on ABusyNest's site!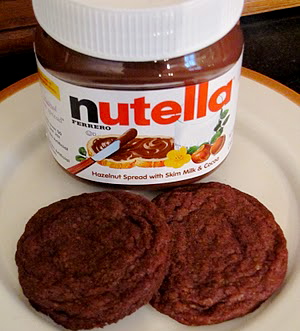 Description
The main ingredient is Nutella but there's only 3 more ingredients in this recipe for a simple chocolate cookie.
Ingredients
1 cup Nutella
½ cups Sugar
1 cup All-purpose Flour
1 whole Egg
Preparation Instructions
Preheat oven to 350 F.
Blend all ingedients together well. Form into 1″ balls. Place on a cookie sheet. Press down firmly with the bottom of a glass. Bake 7-8 minutes or until set. Cool.


_______________________________________
Amy Johnson is a blogger who writes about food, travel, the home (both inside and out), and various observations and random musings about anything and everything. Visit her blog She Wears Many Hats for a dose of deliciousness, practicality, hilarity, or just plain fun. She lives in South Carolina with her husband and two children.