Note: Since Valentine's Day is just around the corner, I'm bringing up this chocolate wonder from the step-by-step archives. Serve this with your V-Day dinner! I absolutely loved it. –Ree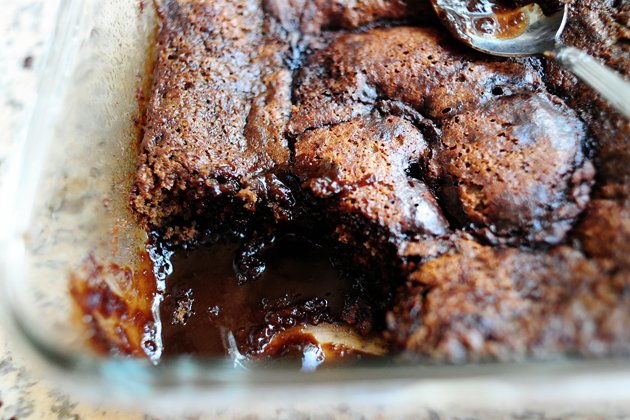 The second I read the name of this recipe, I just knew I had to make it. First of all, I love any recipe with either "mystery" or "surprise" in the title. Second, I love any recipe with "mocha" in the title. It means good things will happen.
So "Mystery Mocha?" Count me in!
I thought it was funny that halfway through the printable recipe, the submitter (thanks, Larry!) warns us that "this will look TERRIBLE". You've got to love the honesty!
But no matter what it looks like halfway through, the end result is all that I wanted it to be…and more. It turns out a little bit like a lava cake or baked fudge, but with a lovely coffee undertone. I served mine with freshly whipped cream and absolutely loved every bite. This is a treasure!
Here's how you make it.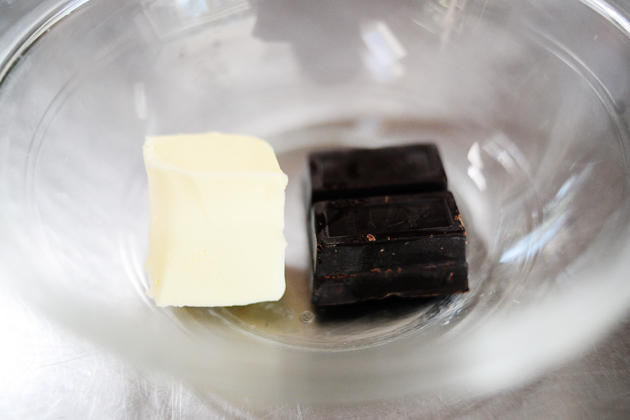 Melt butter and unsweetened chocolate in the microwave for about 45 seconds.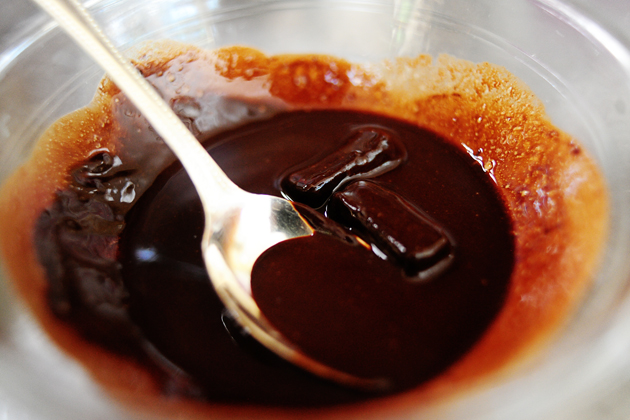 Stir it until the mixture is totally melted and smooth.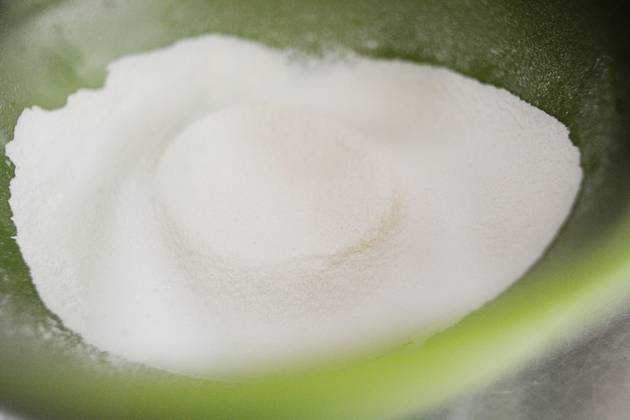 Sift together sugar, flour, baking powder, and salt. In a separate container, mix together the milk and vanilla. Set aside.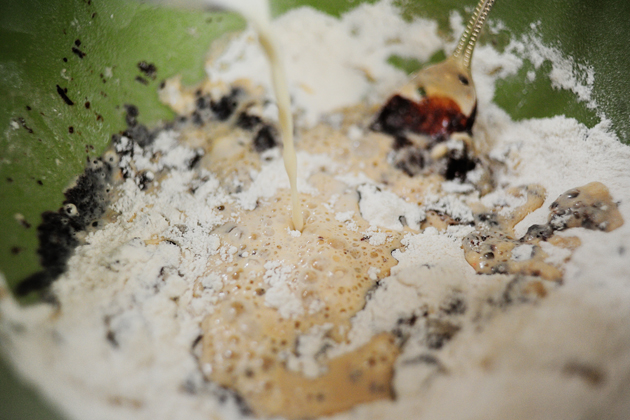 Mix together the sifted mixture, the chocolate mixture, and the milk/vanilla mixture.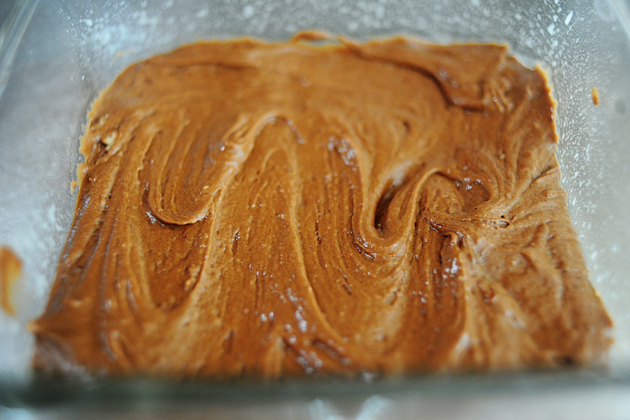 Stir it together until all combined, then spread in a thoroughly greased square pan. Mine was about 6 1/2 x 6 1/2, but 8 x 8 would work fine.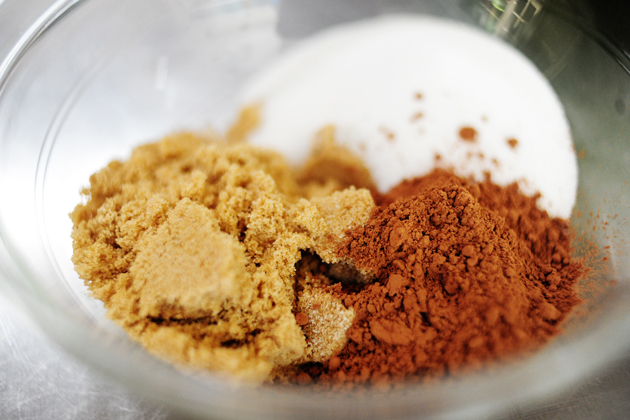 Now, this is where it starts getting weird. In a separate bowl, mix together sugar, brown sugar, and cocoa powder.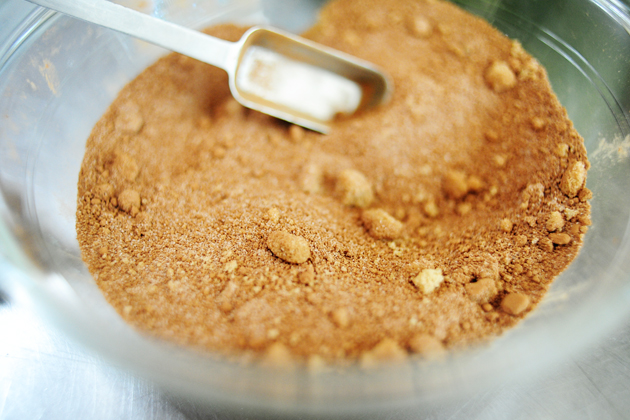 Stir it to combine…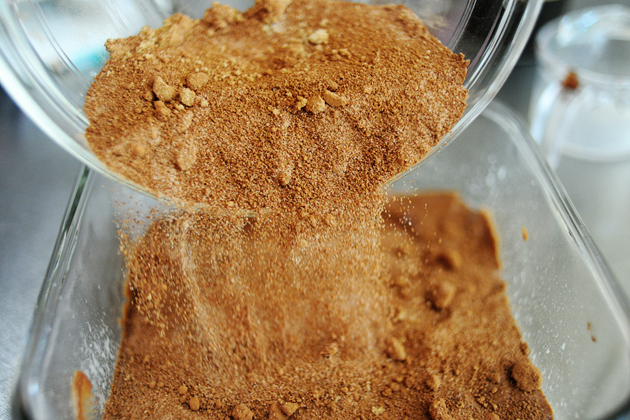 Then sprinkle the mixture evenly over the top of the cake batter.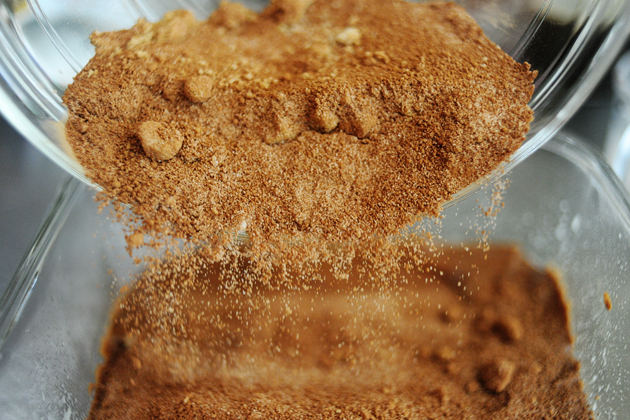 Interesting! What does it all mean?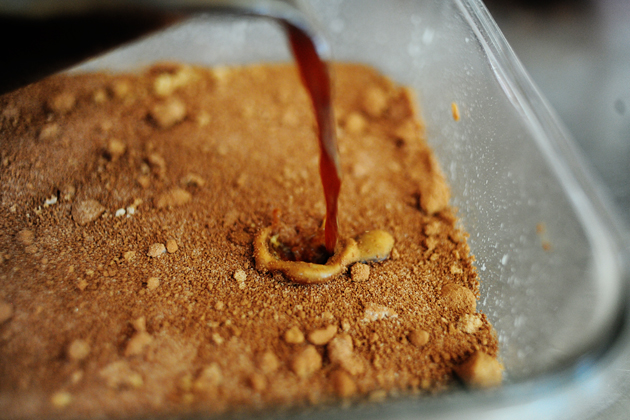 After that mixture is evenly sprinkled and distributed, pour cold coffee all over the top. I didn't have any coffee made, so I mixed instant coffee crystals in a cup of water. And I made it very strong: two heaping tablespoons of coffee! We'll see how it turns out.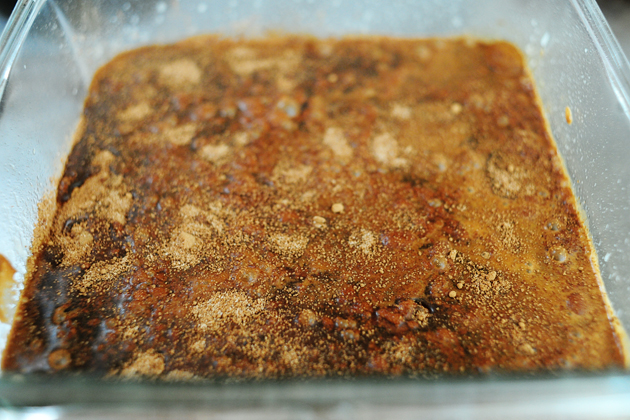 This would definitely be the part in the recipe where Larry warns "it will look terrible!" I don't think it looks terrible at all, though…just curious!
Bake for 40 minutes on 350 degrees, then remove from the oven.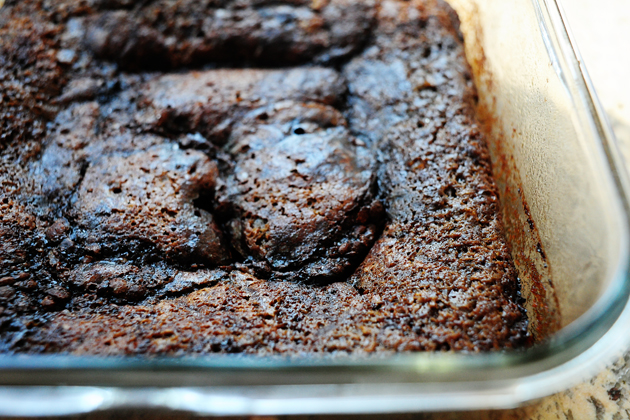 And this…THIS is what it looks like!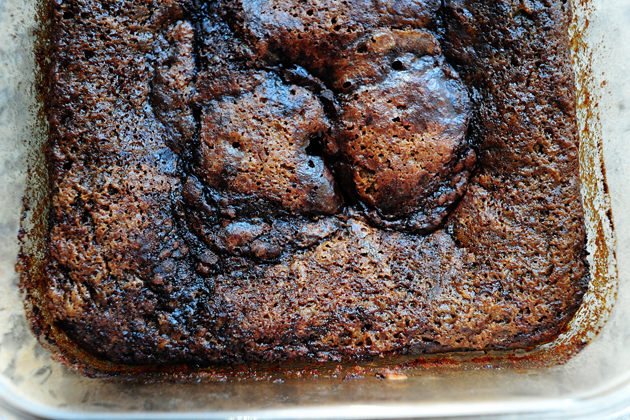 Oh my word. Oh my.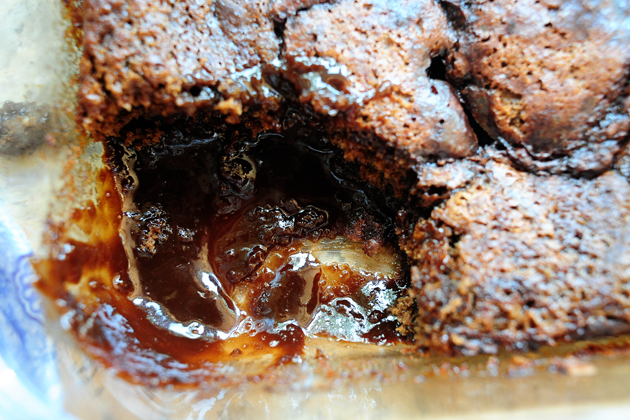 It's funny—until I scooped into it, I didn't realize this would be a lava-type cake. It was a nice surprise!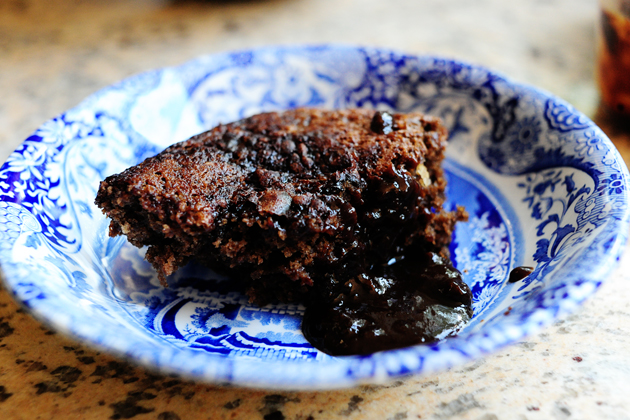 Gorgeous! And it smells so, so good.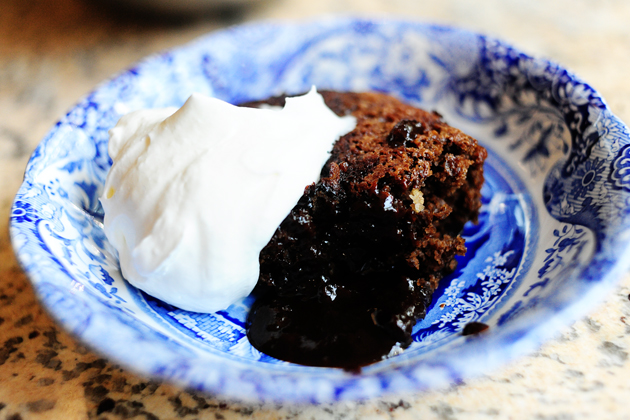 I whipped some cream and plopped it on top.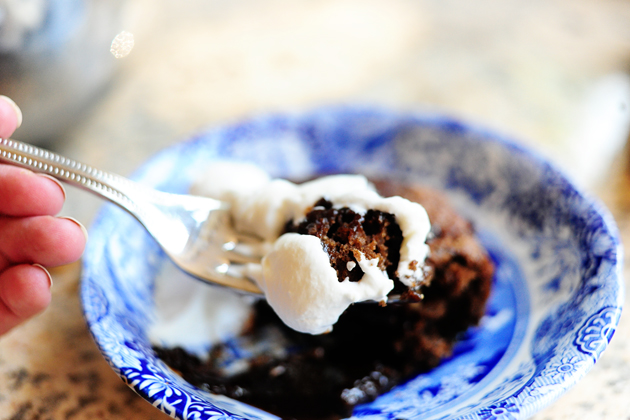 And this turned out to be a very good move.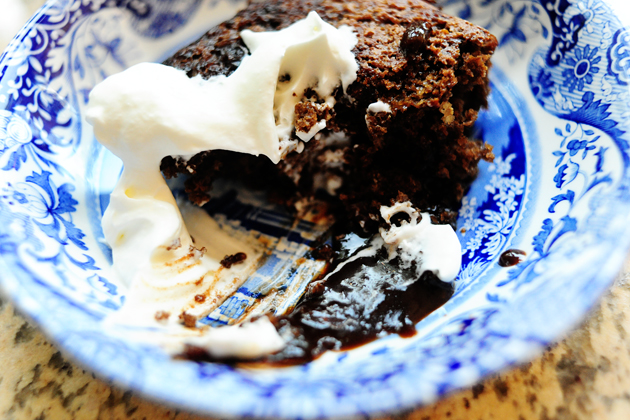 The Verdict: This was absolutely delicious. If you use very strong coffee, the flavor will really come through and result in a very rich mocha flavor. This would be perfect for company—so easy to make!
Thank you, Larry, for sharing such a yummy recipe.
Printable Recipe
Description
My mother's secret recipe, no longer secret! Decadent chocolate cake with mocha pudding inside. For chocolate lovers, this is a ten.
Ingredients
¾ cups Granulated Sugar
1 cup Sifted All-Purpose Flour
2 teaspoons Baking Powder
⅛ teaspoons Salt
1 piece Unsweetend Chocolate (1 Square)
2 Tablespoons Butter
½ cups Whole Milk
1 teaspoon Vanilla Extract
½ cups Brown Sugar
½ cups Granulated Sugar (additional)
4 Tablespoons Powdered Cocoa (Not Drink Mix)
1 cup Cold Strong Coffee
Preparation Instructions
Sift together 3/4 cup sugar, flour, baking powder, and salt. Set aside.
Melt square of unsweetened chocolate and butter in the microwave. Add to dry ingredients alternately with the milk and vanilla. Blend. Pour into a greased 8×8 pan.
Combine brown sugar, the 1/2 cup additional granulated sugar and cocoa powder. Sprinkle over the cake batter. Pour the one cup COLD coffee on top. This will look TERRIBLE. Bake 350 degrees for 40 minutes.
Serve warm with ice cream or sweetened whip cream or whipped topping. This will serve 8. In a 9×9 square pan, you can cut 9 pieces. Best served warm.