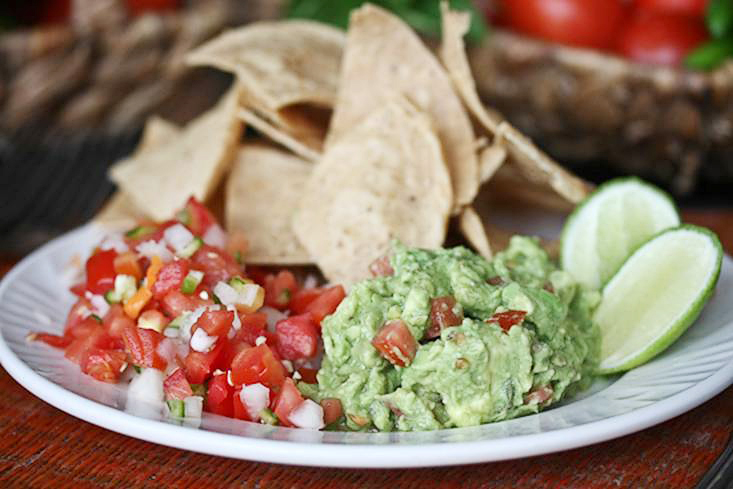 I love my guac! And if a big bowl is in front of me with fresh tortilla chips, I can eat the entire thing in one sitting. Just don't expect me to share any of it!
To make a big bowl of guacamole (I love saying that word), you have to start with lots of perfectly ripe avocados. Not too soft, not too hard, with just that perfect give. I've been known to fondle every avocado in the store before selecting one. Notice I didn't say squeeze, abuse or push … just a light pressure with the hands.
The first time I ever opened an avocado, I tried dislodging the pit the way that I saw fancy chefs do it on television. But thwacking a sharp chef's knife into the center of the pit and then wrestling the slippery pit off the knife's edge is a dangerous activity. I'm not going to go into detail on how that ended, other than we didn't have guacamole that night.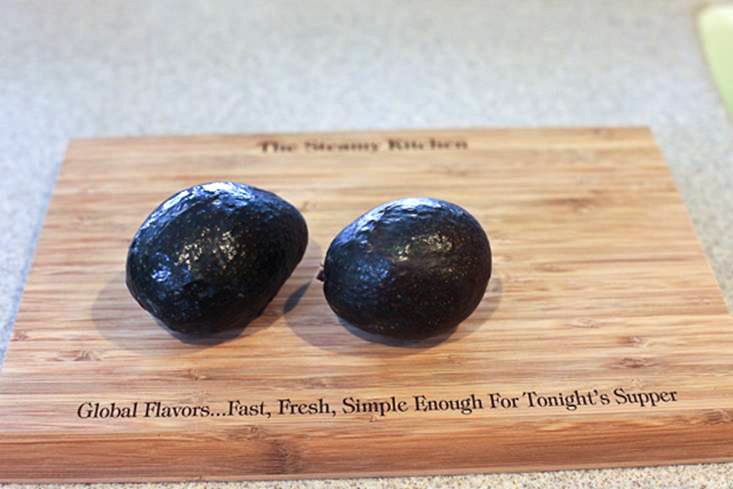 Let's start with these two lovelies.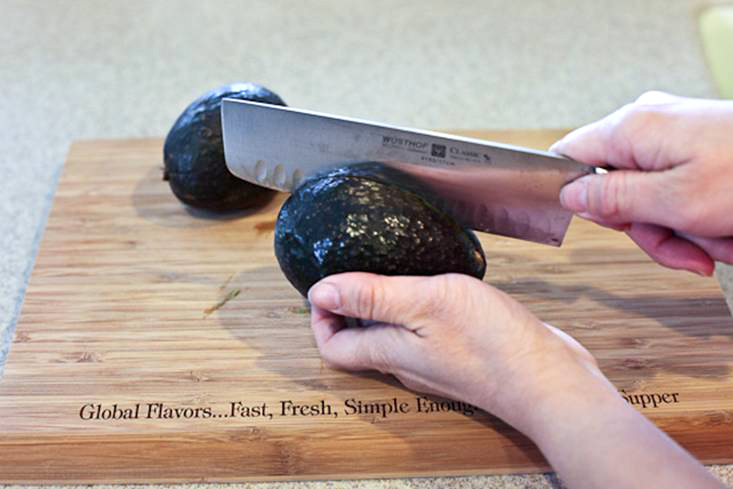 Go ahead and make that first cut into the avocado. Have your hand resting on the cutting board to steady the avocado.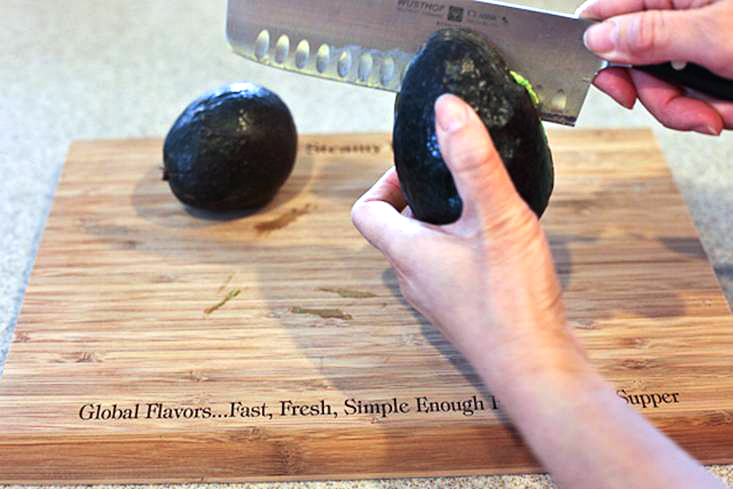 Go all the way around the avocado.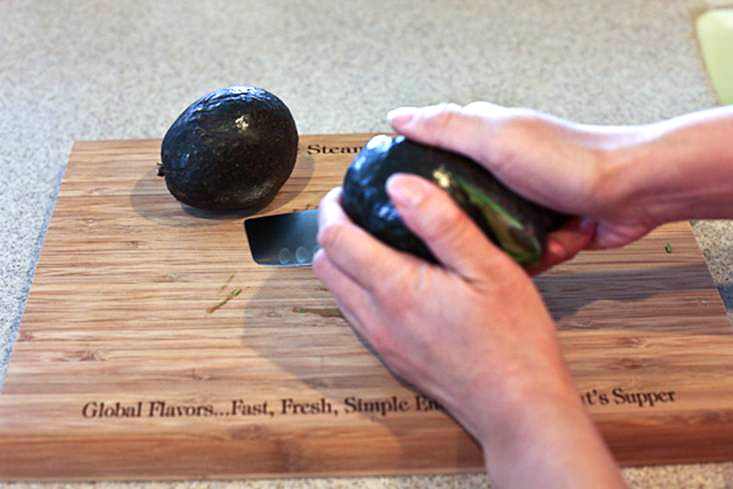 Now sing with me: "Twist! Twist! Let's do the twist!"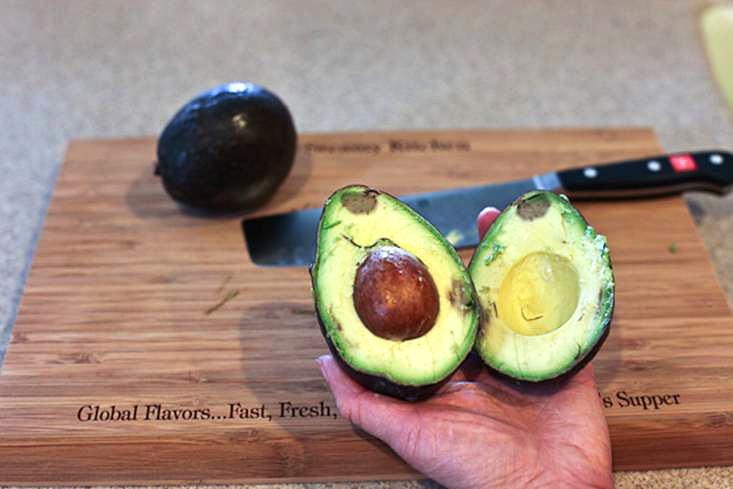 And open! Okay, this avocado has a couple of brown spots. But that's okay, you can either spoon out that portion or just leave it. When you mash it up for guac, no one will notice, I promise.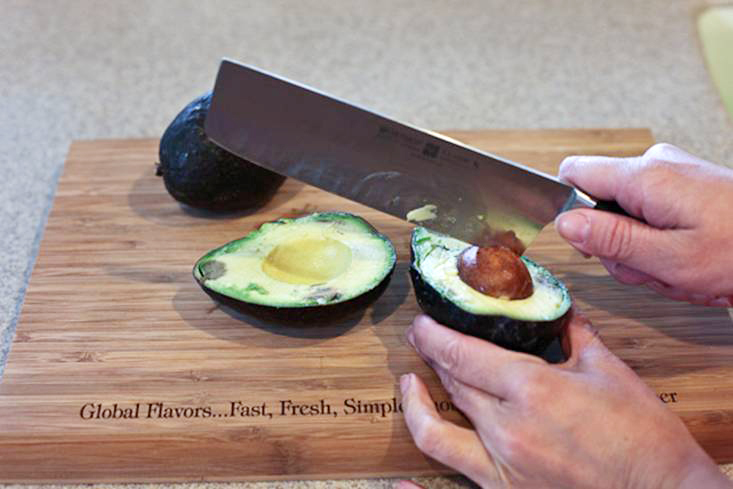 You can hold it like this and thwack the end of the knife in the pit of the avocado—but it's dangerous. What if you MISS??? The pit is slippery and round. The bottom of the avocado is curved. There's lots of room for error.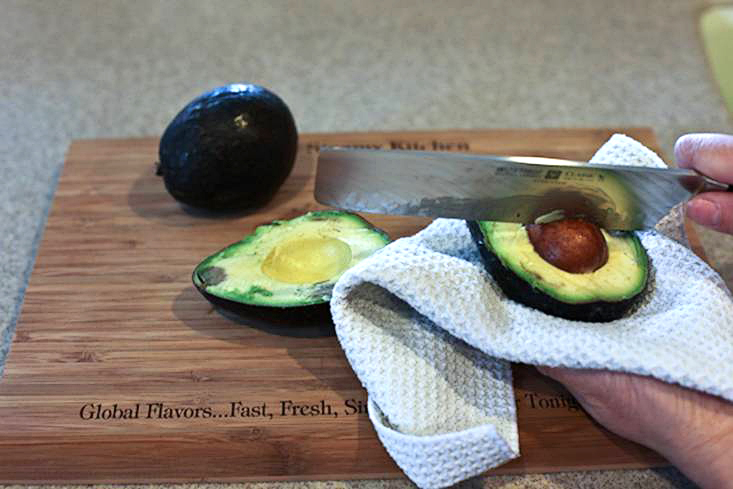 Instead, hold the avocado in a thick towel and then thwack. You want the edge of the blade to lodge in the pit.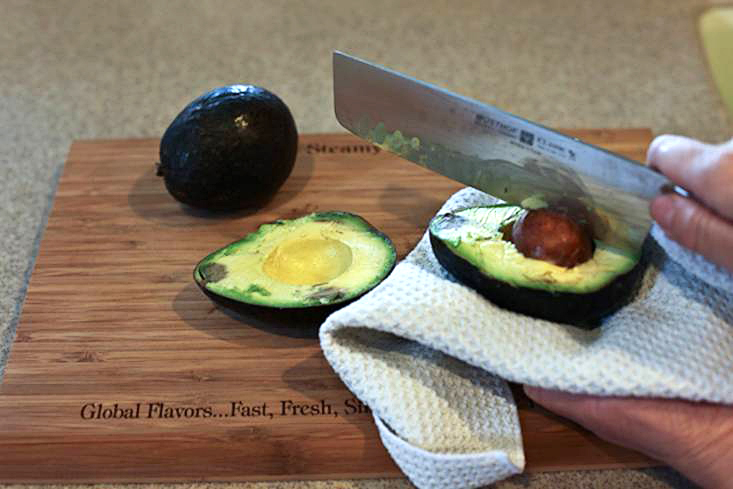 Twist again …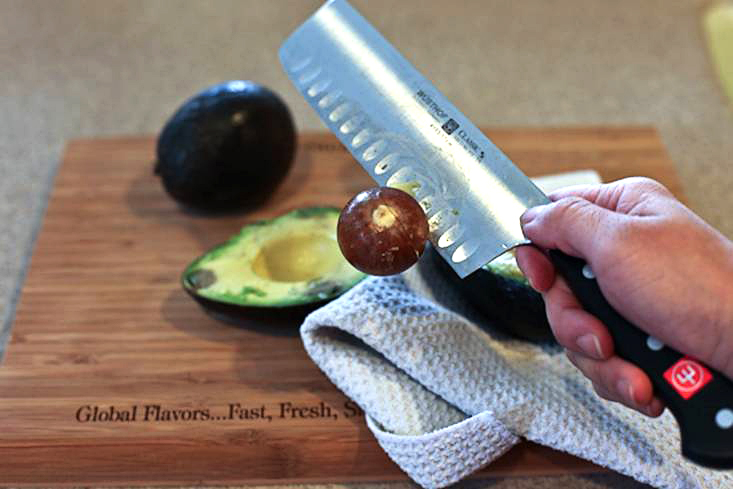 And pull out the pit. But how do ya get the sucker off your knife? The pit is lodged in there! Chefs will show you to use your thumb and push the pit away and off the blade. I've also seen people try to PRY the darn pit off with their bare hands. Yikes! I don't know about you, but that seems mighty dangerous to me. Here's a better and safer way.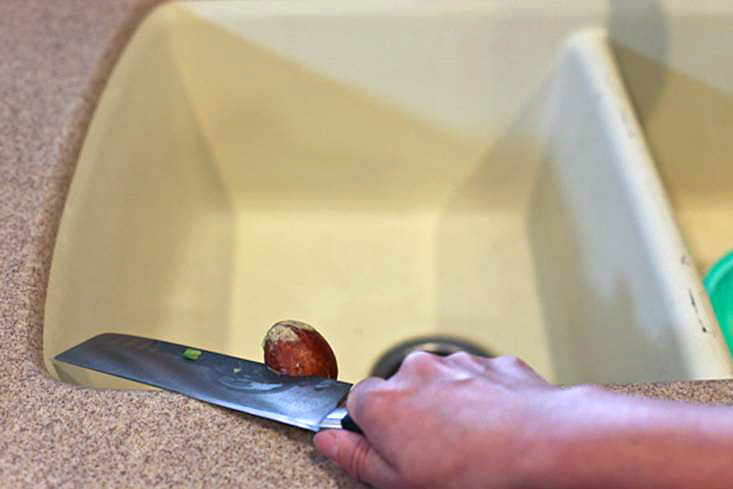 Hold your knife just like so at the edge of your kitchen sink.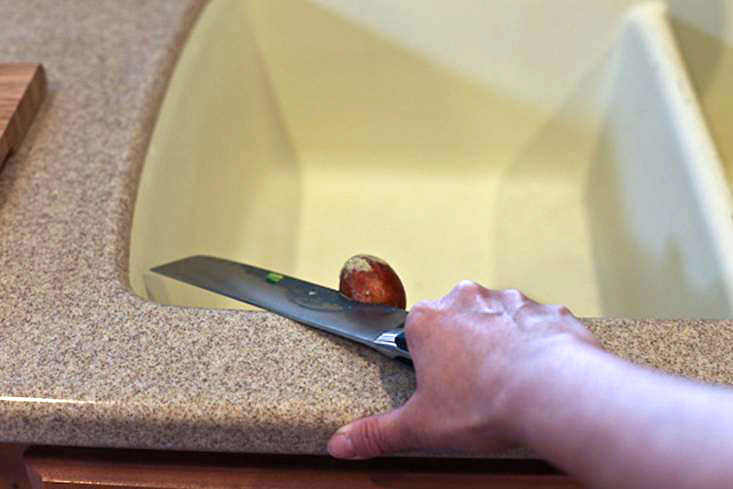 Put your thumb on the outside edge of the counter top.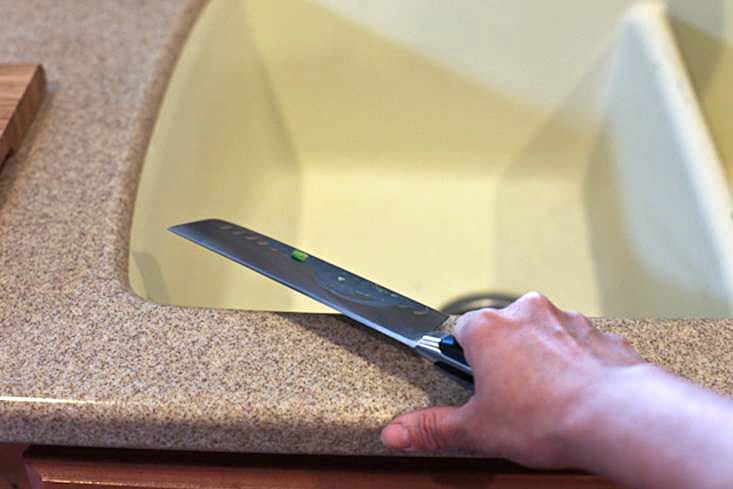 And PUSH using your thumb as leverage! The pit should pop right off.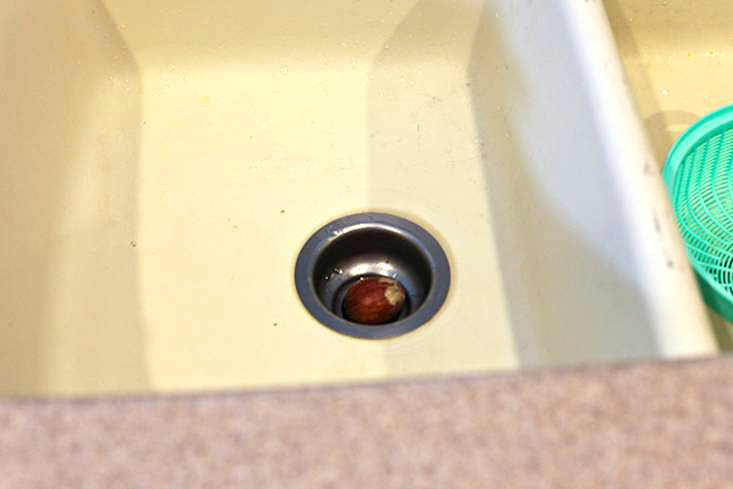 Score! 2 points right in the basket.
This is a great method to teach kids, too. Anyways, that's the way that I do it!
So, tell me, what's your favorite recipe using avocados? Gimme some ideas! Send me links to your blogs if you have one or links to recipes here on Tasty Kitchen!


_______________________________________
Jaden Hair is a food writer, television personality, and food photographer based in Tampa Bay, Florida. Find more of her recipes on her blog, Steamy Kitchen, where you can also read more about Jaden's new book, The Steamy Kitchen Cookbook, and the rave reviews it's received!